stenciled Halloween bunting
Crazy that fall is upon us!  Here in hot AZ, it's always harder to swallow since it's still swimming season.  But that's why I love to decorate my entryway, to remind me what the rest of the country is up to, lol!  Today I'm sharing my super easy stenciled Halloween bunting.  I love that it's not creepy decor, I'm not a huge fan of the gore of Halloween and try to keep it light since I have little kids.  What say you?-same? If it was up to Hubby, it'd be ALL gore like live zombies, I swear!!  So let's keep it clean folks and I'll show you have to make this pretty little bunting!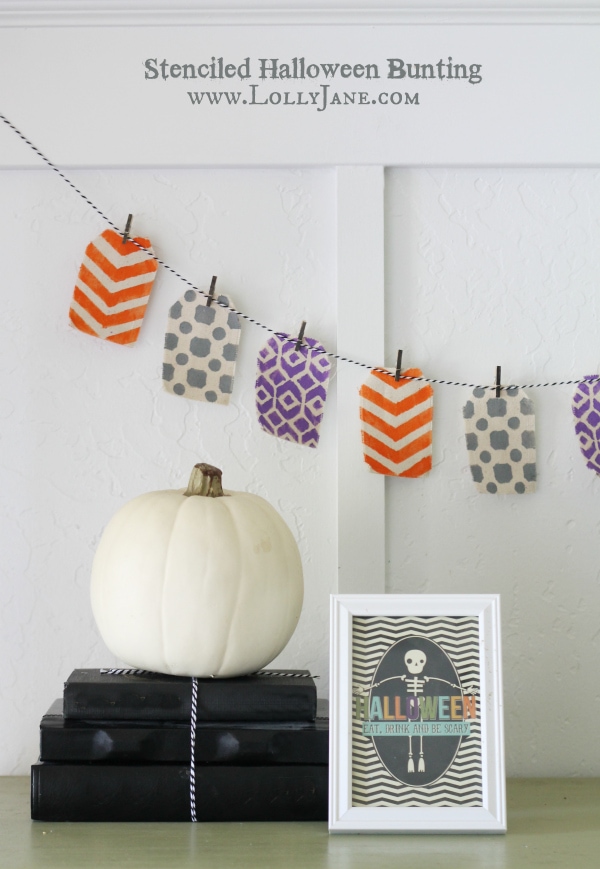 Start off with Americana's mixed media stencils, available at Michael's. And we're huge DecoArt fans, their small bottles are our fav!  This time we used their brand new Americana Multi-Surface Satins line.  Um, love.  Goes on smoothly and covers so well.  Snag them at Michaels, A.C. Moore, Hobby Lobby, and other fine craft retailers.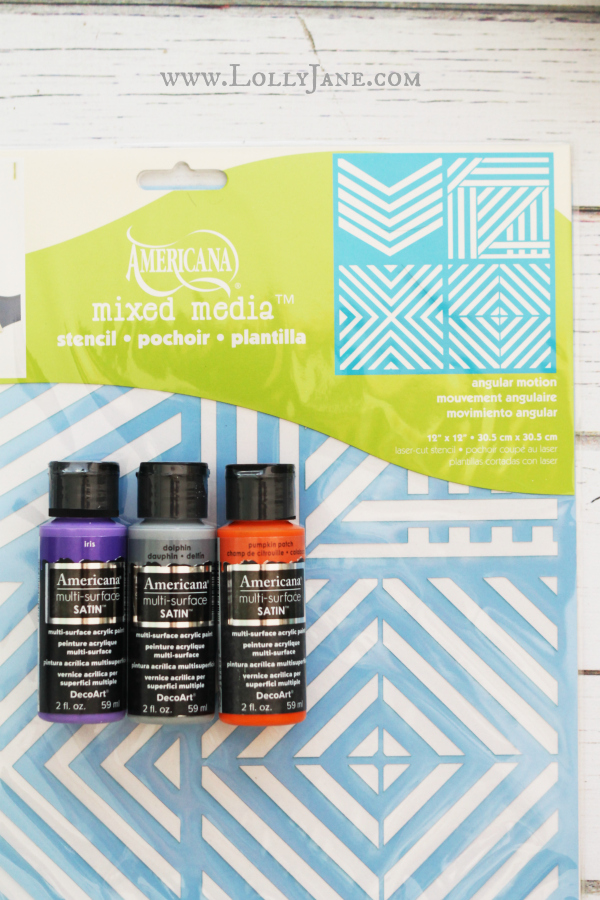 I got these adorable canvas minis from Canvas Corps last year and have been waiting for the right time to use them.  I thought they'd be the perfect style for a cute bunting!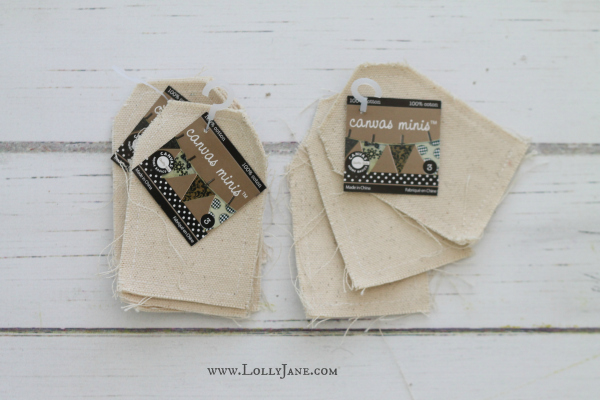 Using my stencil, I blotted my paint on 3 canvas mini's in each color, purple, gray and orange.  I only used one coat and it dried within 10 minutes.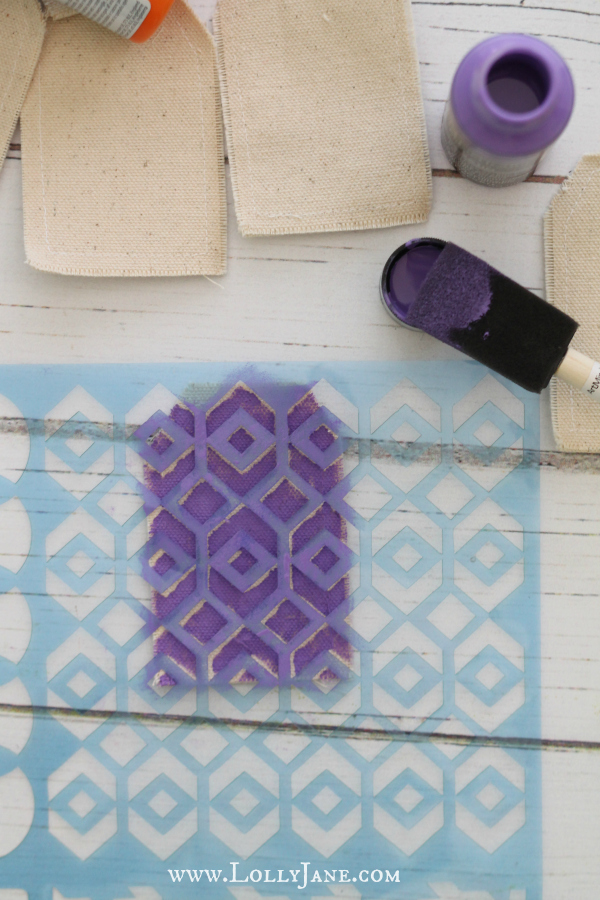 I was debating about using clothespins or funky paperclips to hang these since they're lightweight and decided the clothespins would be a little cuter.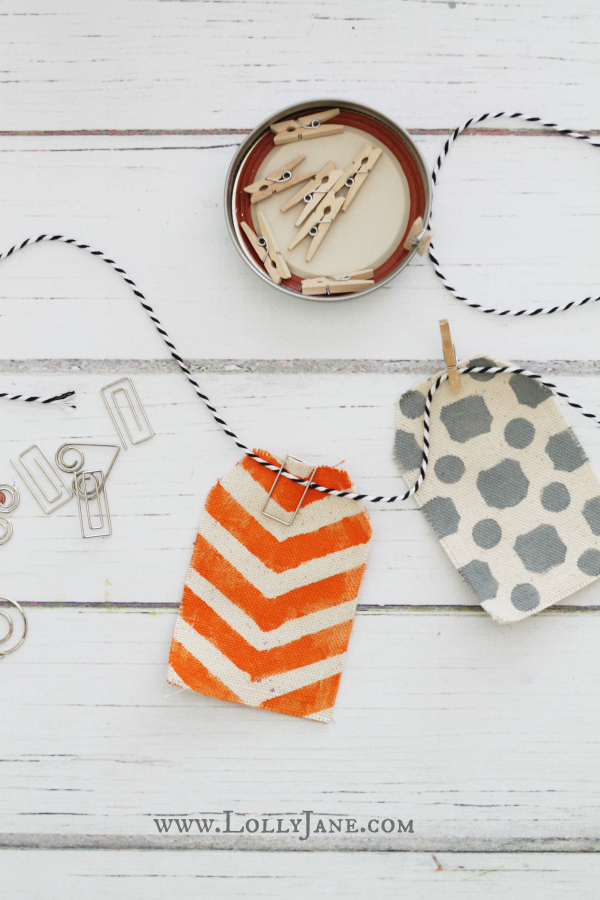 So I dabbed some black on the tops to match the black and white bakers twine I was using.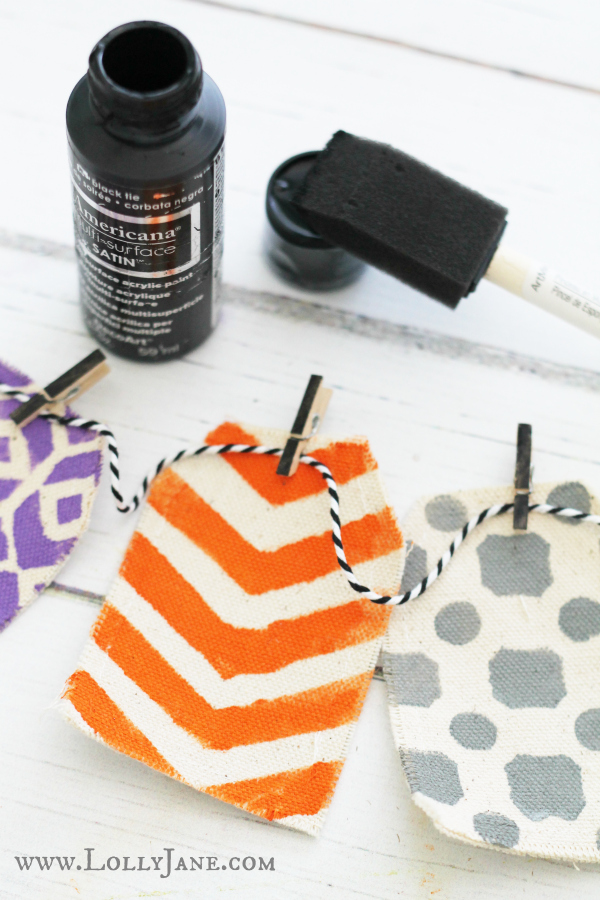 That's it.  This whole project took about an hour start to finish, definitely a doable beginner craft.  And if I get really crazy, I may stencil the backsides in oranges and browns for fall/Thanksgiving decor!  And since I'm using clothespins, I can paint the tops brown and trade out the bakers twine color.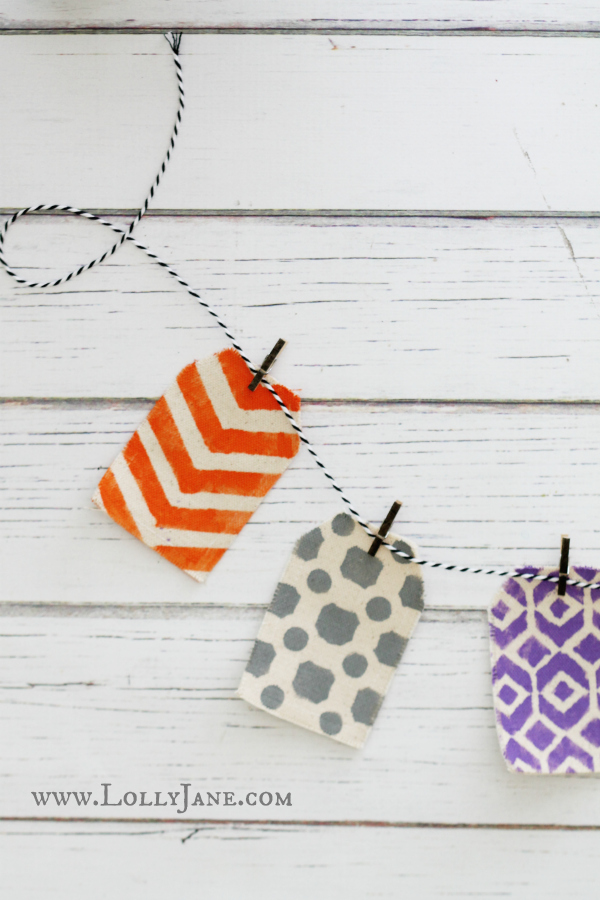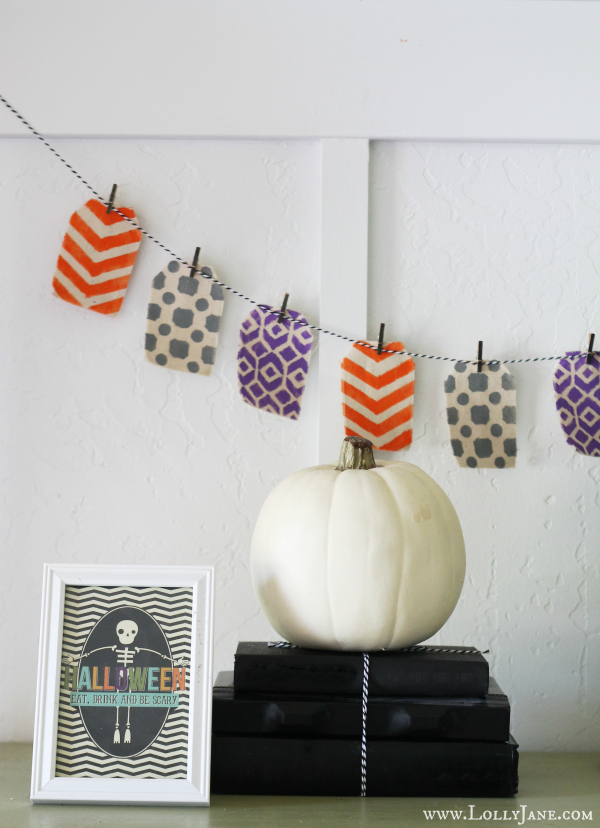 Hi cute eighteen25 skeleton printable! Stack some books and throw in a white pumpkin for a quick Halloween mantel.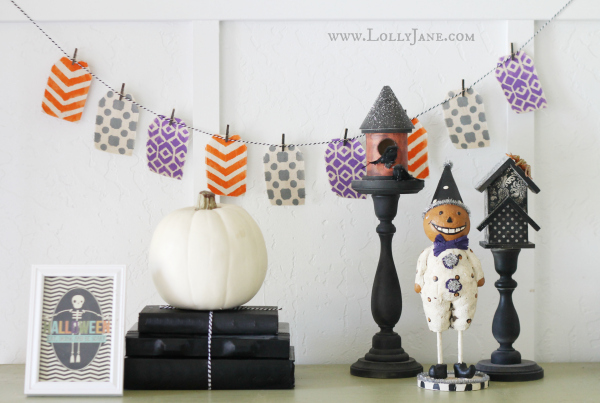 So what do you think? Wanna try these awesome paints??  Use this rebate below, valid through Halloween day to save $3.  Score! And guess what?-All rebates submitted will be entered to win an iPad Mini. Rebate is open to US residents only. Major score!
See how easy it is to make our haunted birdhouses, they're fun but not too creepy!  Visit all our Halloween ideas and even our fall goods too!!  Are you decorating for the spooky holiday yet??
Bonus: You can win 40 bottles of craft paint, WHOOP!  Be sure to visit the DecoArt blog for tips, tricks, and advice on using this paint.  Good luck!!