I am still in denial that I will have a school age child come 2 weeks from now… time fliiiiies! With having a student in my family come school-themed printables, thank you tags for teacher gifts and backpack tags, (coming later this week!) I'm so glad to have my top FREE school fonts at my fingertips now. Enjoy!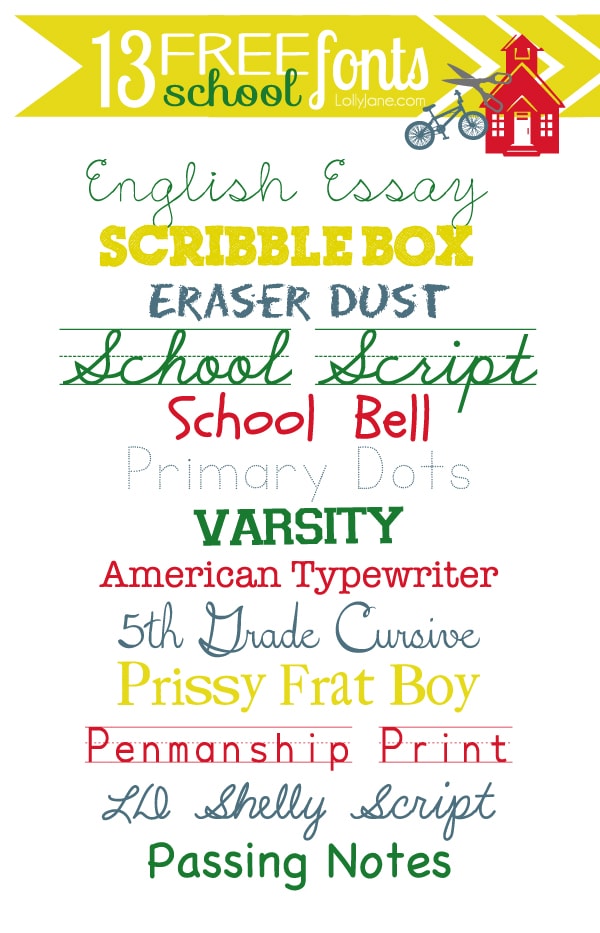 English essay | scribblebox | eraser dust | school script | school bell | primary dots | varsity | American typewriter | 5th grade cursive | prissy frat boy | penmanship print | ld shelly script | passing notes

Take a peek at our "Font Luv" Pinterest board with 65+ pins of other favorite fonts and font roundups, including our 13 Free summer fonts and 10 FREE patriotic fonts posts.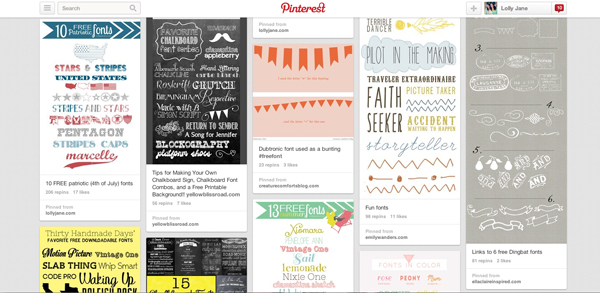 Enjoy the last few weeks of lazy summer days! (: