Zucchini is in full season right now, so happy our sister in law across the street hooks us up regularly. Thanks, Trace! We love to boil them with butter, salt and pepper for an easy side dish on a weekly basis. But we love sweets, a lot. We wanted to make some zucchini bread and it turns out there are literally hundreds recipes floating around. So we've gathered basic zucchini bread to glazed to coconut to carrot and beyond! We finally had to stop when we collected over 50…that's basically a year of zucchini bread recipes if you bake weekly like we do, lol!! We're excited to try the frosted ones first then move onto chocolate (;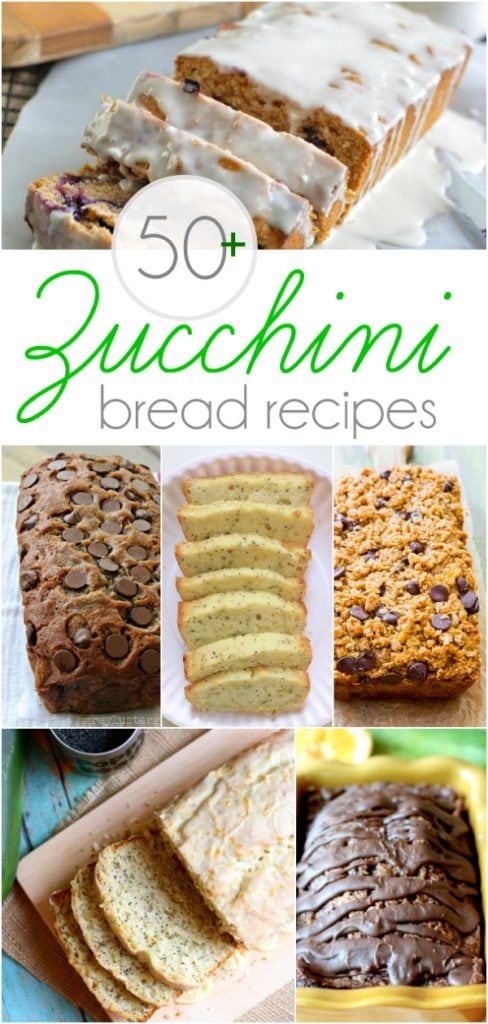 Zucchini Bread |Oh My! Sugar High
Zucchini Banana Oat Bread |I Am Baker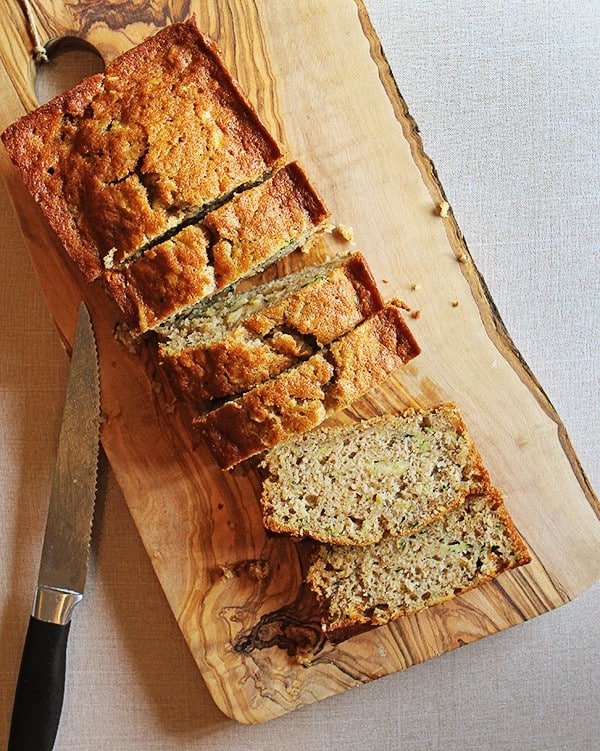 Pineapple Zucchini Bread |Recipe Girl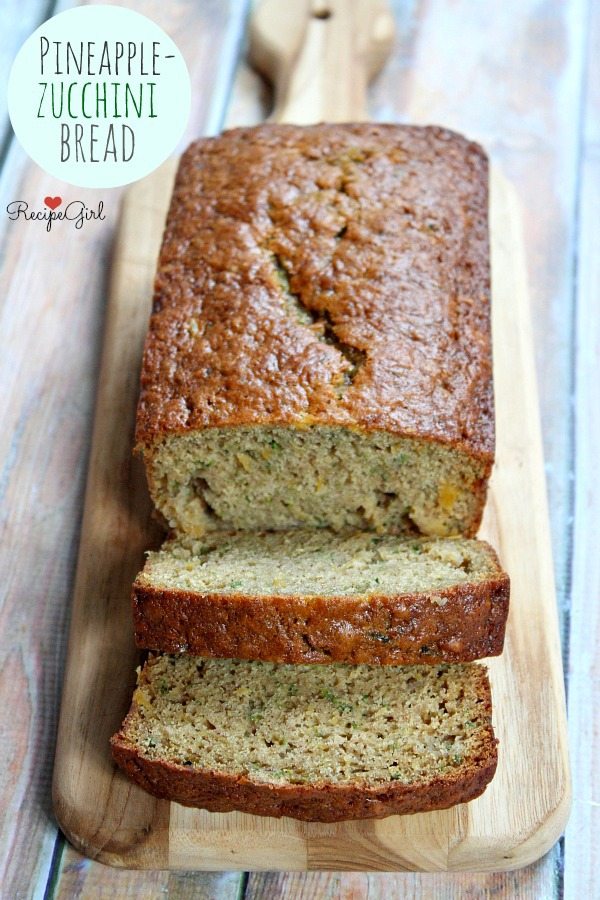 Zucchini Banana Bread |The Saffron Girl
Coconut Lime Zucchini Bread |Jamie Cooks It Up
Avocado Zucchini Bread |Mother Thyme
Carrot Zucchini Bread |Nancy Creative
Zucchini Bread with Honey Glaze |Free Eats
Chocolate Zucchini Bread |The Recipe Critic
Double Chocolate Zucchini Bread |The Charm of Home
Double Chocolate Zucchini Bread |LMLD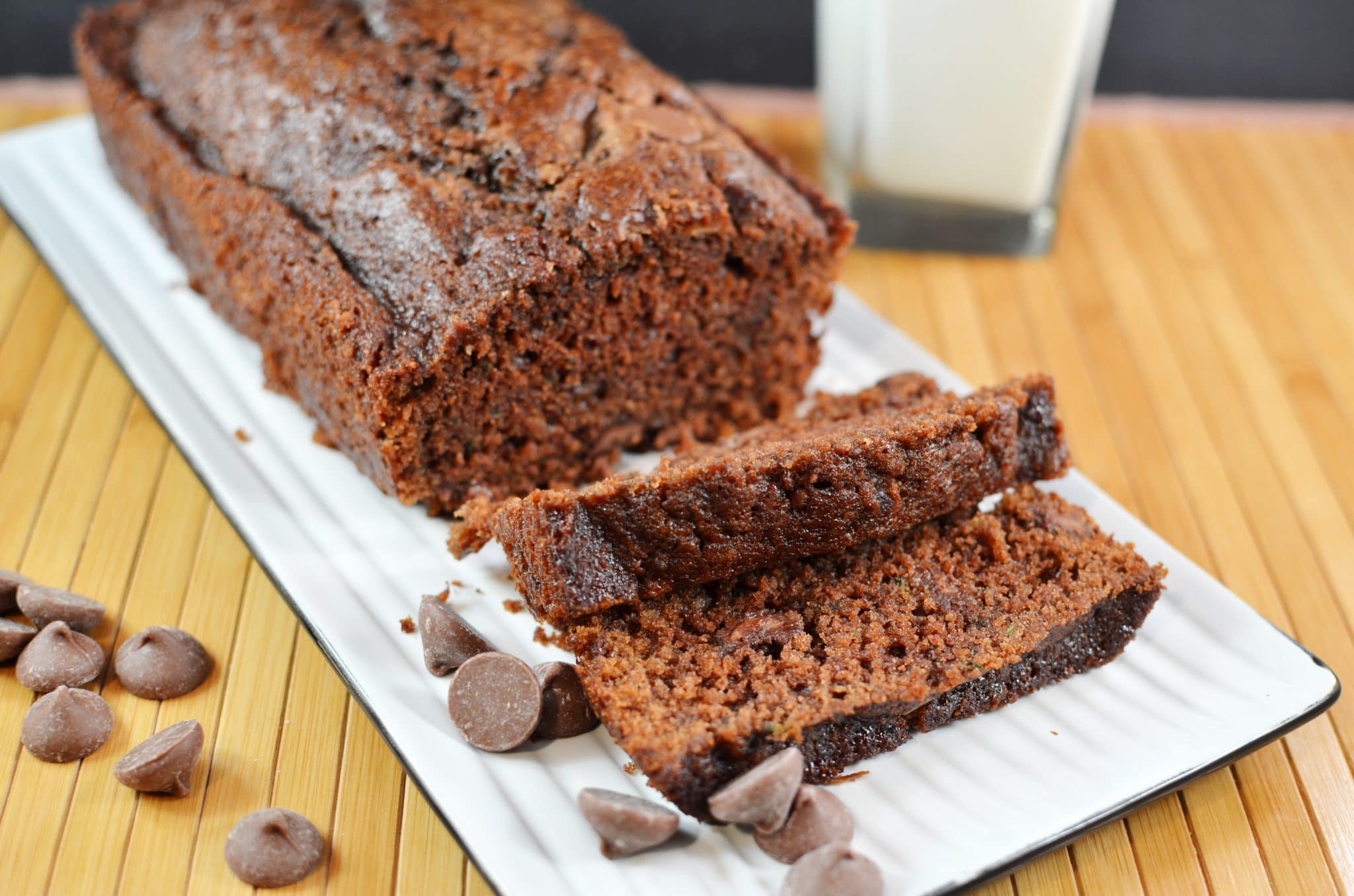 Double Chocolate Chocolate Chip Zucchini Bread with Chocolate Orange Glaze |Tasty Kitchen
Dark Chocolate Zucchini Bread with Coconut Glaze |Carmel Moments
Peanut Butter Swirled Chocolate Bread |Chocolate with Grace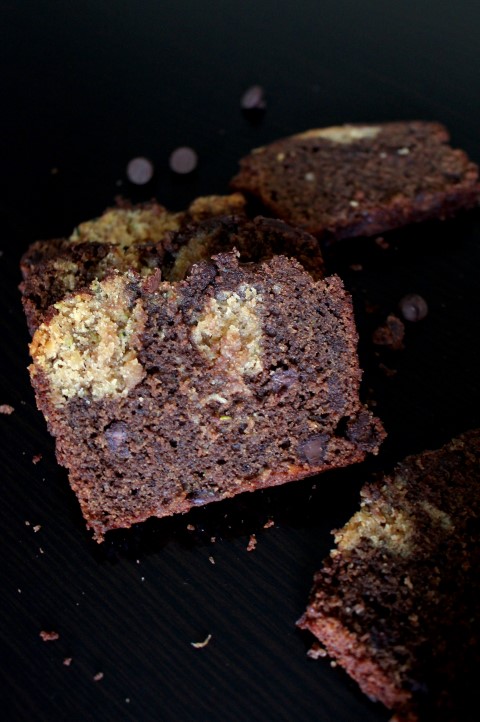 Nutella Zucchini Bread |Karen Cooks
Spiced Chocolate Chunk Pistachio Zucchini Bread |Eat the Love
Double Chocolate Zucchini Bread with Chocolate Orange Glaze|Lemons for LuLu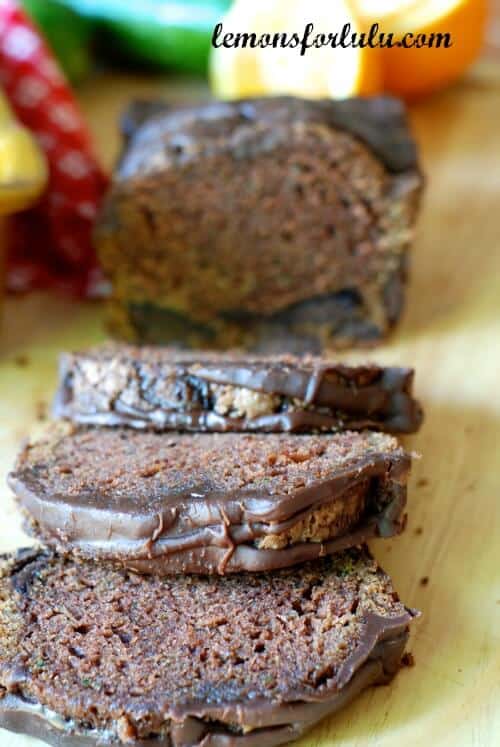 Banana Chocolate Chip Zucchini Bread |Grey Luster Girl
Chocolate Zucchini Bread with Cream Cheese Filling |Creations by Kara
Light Chocolate Zucchini Bread |Peanut Butter & Peppers
Chocolate Coconut Zucchini Bread with Coconut Crumble Topping |Carpe Season
Chocolate Swirl Zucchini Bread |Crazy for Crust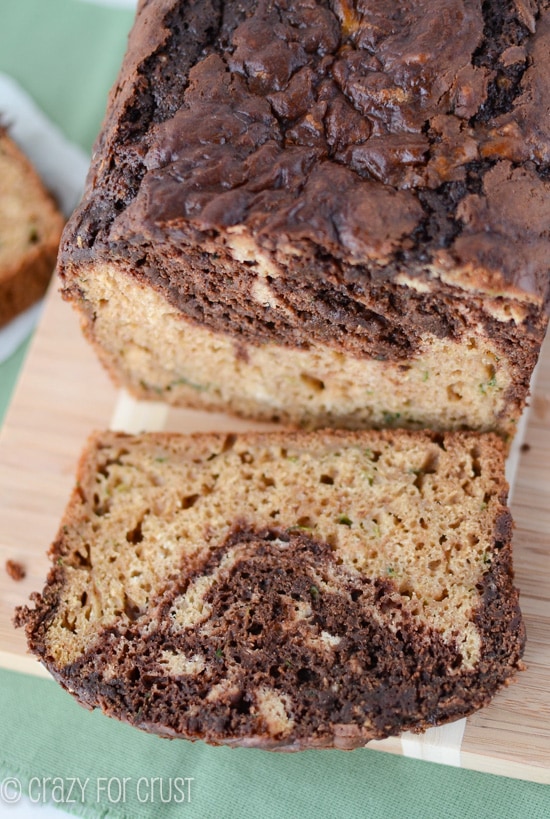 Chocolate Swirled Pumpkin Zucchini Bread |Sweet Treats & More
Chocolate Chip Zucchini Greek Yogurt Banana Bread|Closet Cooking
Zucchini Spice Bread |Cinnamon Spice & Everything Nice
Spiced Zucchini Bread |Tasty Yummies
Cinnamon Zucchini Bread |Chocolate, Chocolate and More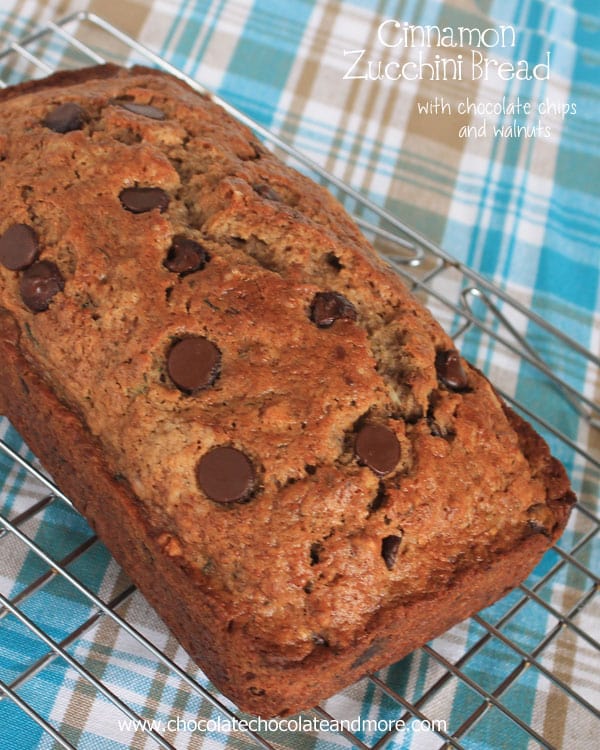 Apple Walnut Zucchini Bread |Veggie Zest
Apple Walnut Zucchini Bread |Meg's Everyday Indulgence
Brown Butter Zucchini Bread with Orange Blossom Ginger Buttercream|Baker by Nature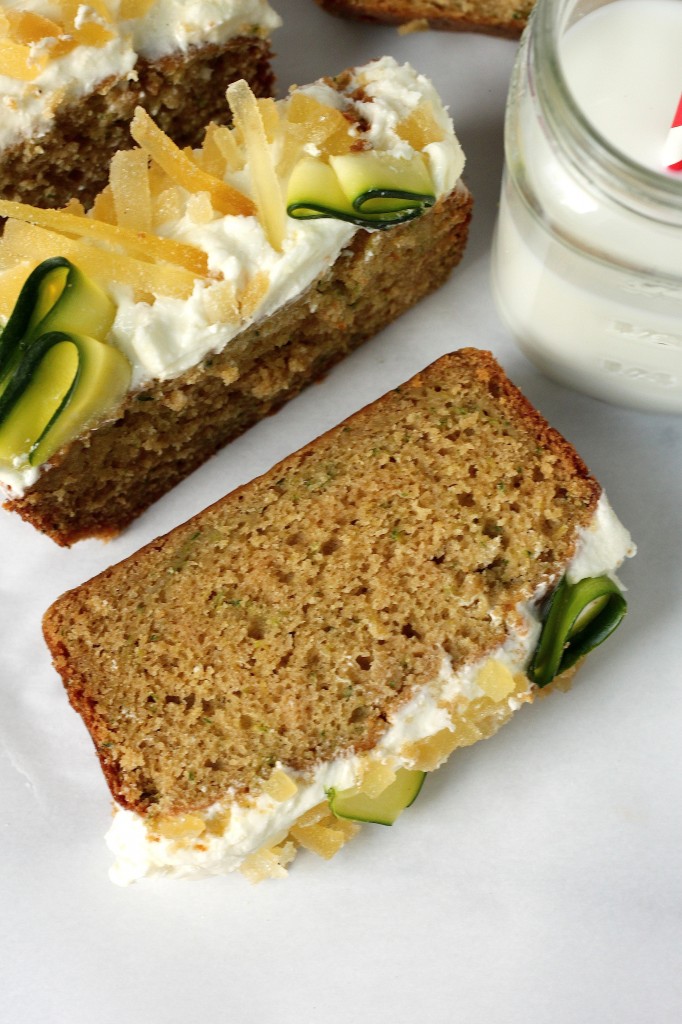 Orange Zucchini Bread |Michigan Cottage Cook
Orange Poppy Seed Zucchini Bread |Eat Cake for Dinner
Lemon Poppy Seed Zucchini Bread |Brooke & Freeland
Lemon Zucchini Bread |LMLD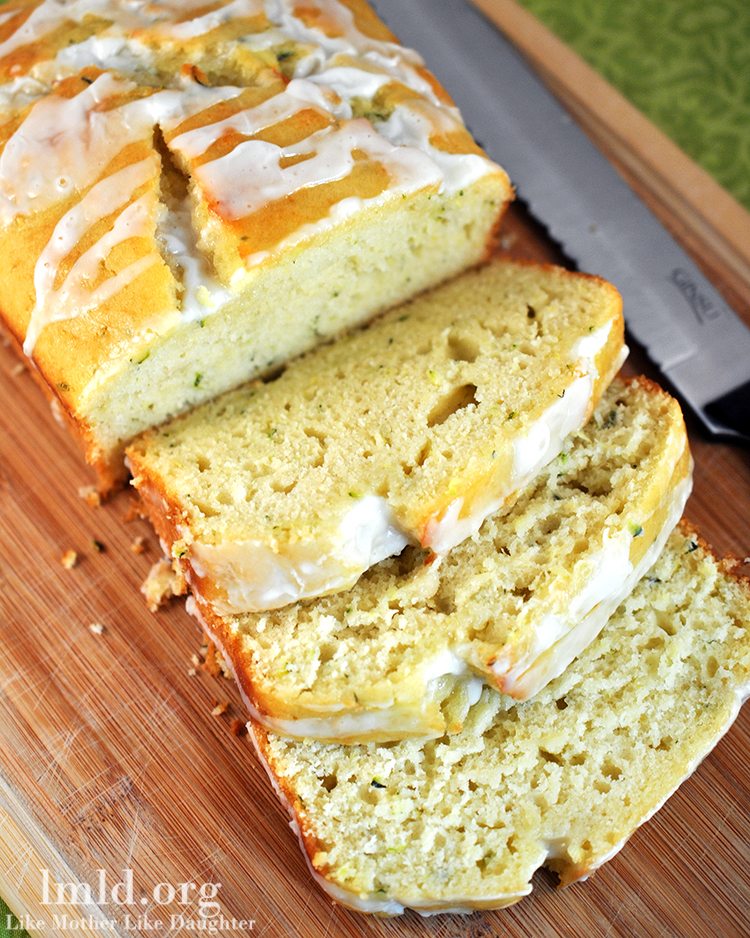 Glazed Lemon Zucchini Bread |Lil' Luna
Lemon Zucchini Bread (vagan, dairy/gluten free) |Practical Stewardship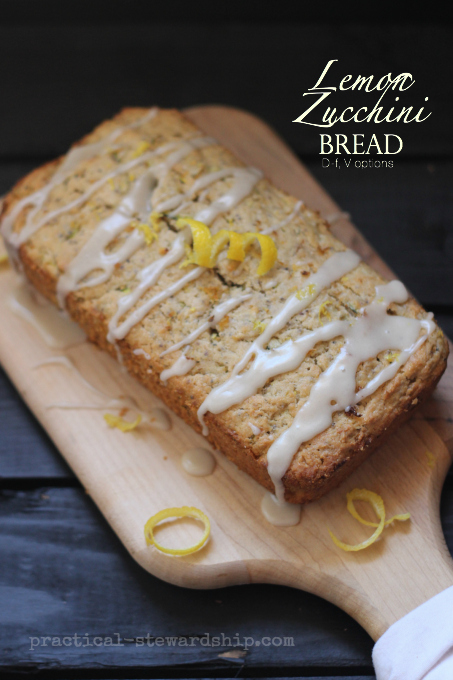 Lemon Blueberry Zucchini with Lemon Glaze |Married Single Parent
Lemon Blueberry Zucchini Bread |The Baker Mama
Blueberry Zucchini Bread |Eat Drink Love
Blueberry Zucchini Bread with Coconut Glaze |My Purple Spoon
Chocolate Strawberry Zucchini Bread |The Preppy Paleo
Pumpkin Zucchini Bread |Six Sisters
Pumpkin Zucchini Chocolate Chip Bread |Greens & Chocolate
Chocolate Pumpkin Zucchini Bread |A Little Claireification
Carrot Apple Zucchini Bread |Mom on Timeout
Carrot Zucchini Bread |Level
Orange Cranberry White Chocolate Zucchini Bread |Deals to Meals
Orange Zest Zucchini Bread |Fabulously Frugal
Orange Cranberry White Chocolate Zucchini Bread |Deals to Meals
Zucchini Bread with Dried Cranberries and Vanilla Bean Glaze |Food Network
Oat Streusel Zucchini Bread |Sally's Baking Addiction
Butterscotch Zucchini Bars |Inside BruCrew Life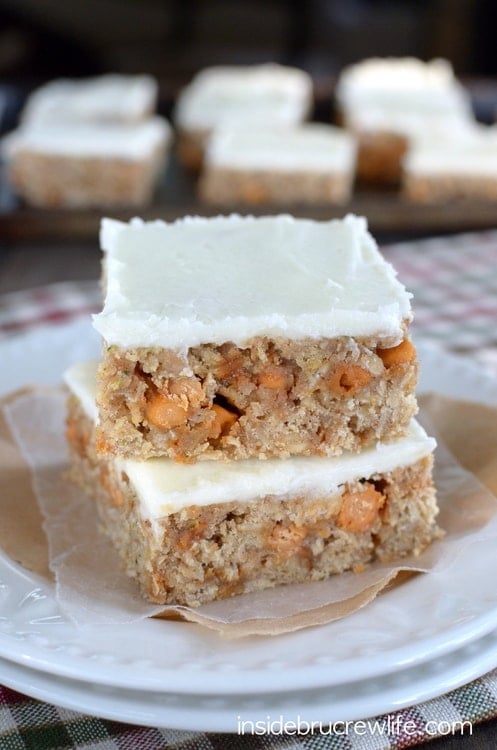 Zucchini Pound Cake |I Am Baker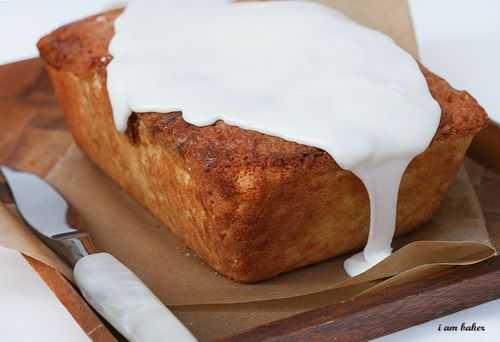 Zucchini Cheese Bread |Scrumptious + Sumptious
Skillet Zucchini Bread with Chocolate Chip Struesel |Betty Crocker
Need more bread ideas? Check out 50+ pumpkin bread recipes too!!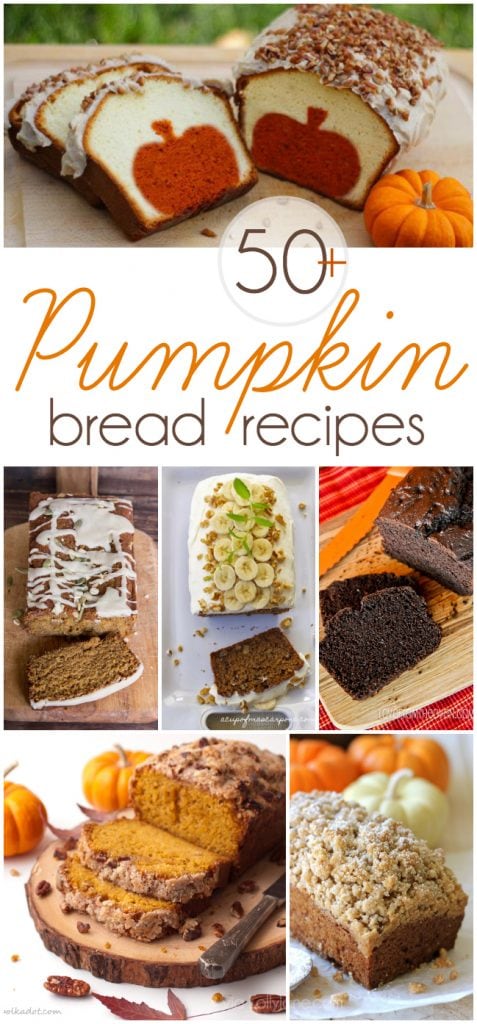 And visit all of our inspiring roundups like our 19 Thin Mint dessert recipes plus all recipes on our site like our Poppy Seed Grapefruit Loaf
plus our yummy strawberry roll,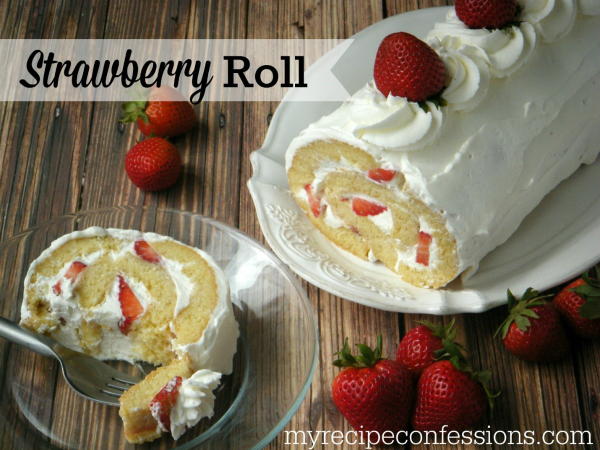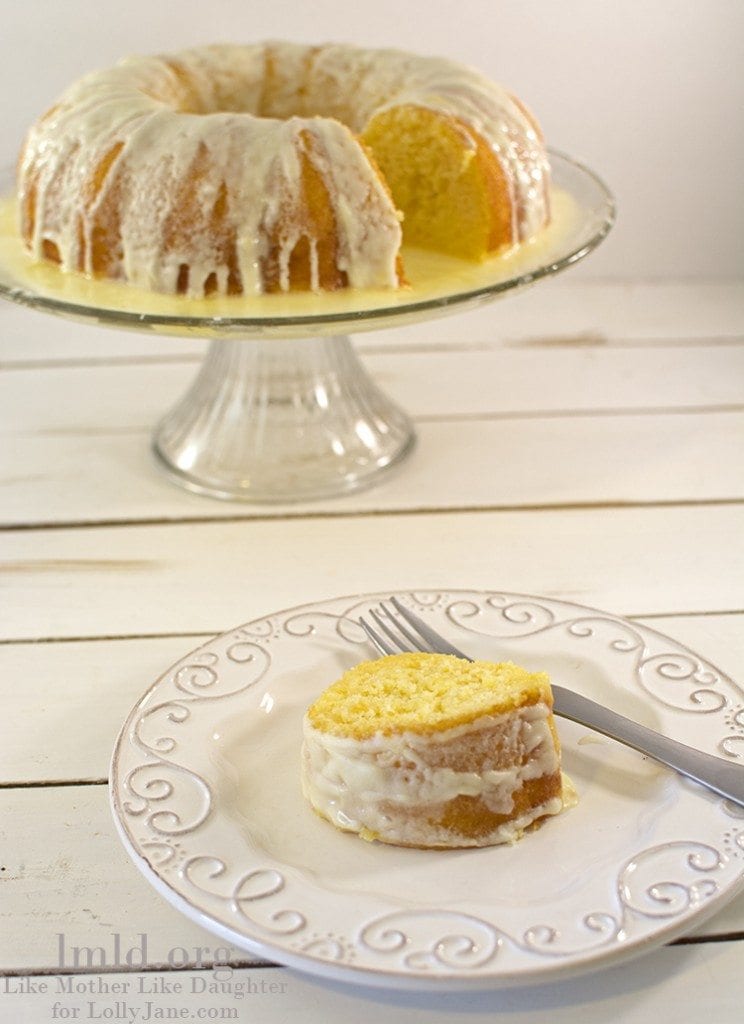 plus more desserts like our grilled pineapple with a cinnamon sugar glaze, mmm!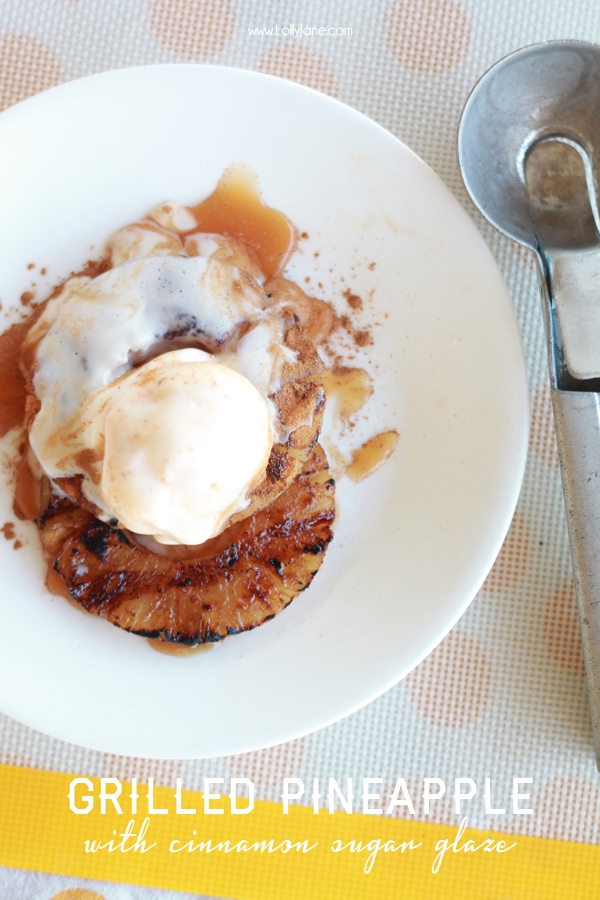 FREE EMAIL COURSE
5 Low Cost Tricks to Make Your House Look Like $1 Million
It's Lolly Jane's 5 FAVORITE Tricks to spruce up your space affordably.

Don't miss these!