Hi friends, I am so happy to be a contributor over her on the fabulous Lolly Jane blog. Since this is my first post I'll introduce myself and my blog a little before I share this delicious and easy Orange Bundt Cake recipe with you.
My name is Aimee, and I am the daughter half of the blog Like Mother, Like Daughter. My mother and I blog at LMLD, sharing our favorite recipes along with some of our favorite foods, cooking products, restaurants and just little bits about our life in general. Besides blogging, I graduated from BYU about 3 1/2 years ago with a degree in Linguistics. I taught ESL classes for a couple years before switching to work full time as an executive assistant at a residential treatment center. I'm giving up my full time job in just about 2 1/2 weeks, because in 24 days I am due to give birth to my first child – a little boy! I can't wait for this little one to join our family! In the spare time I have now, I like to camp, hike, take pictures, run, spend time with my husband, our dog, and of course cook! My favorite thing to cook is desserts, as I'm sure you will quickly learn. I made a goal to make at least 1 new recipe a week a couple of years ago, and it has helped my love for cooking and trying new things to just grow and develop more and more over time. I hope you'll join me on this fun cooking journey!
And now for the recipe, like I briefly said, this cake is so easy! Its made with a yellow box mix that you just add a few delicious ingredients too, to make it extra moist and extra flavorful. I have also made this into a "lemon bundt cake". Either way its, citrussy, fresh and delicious!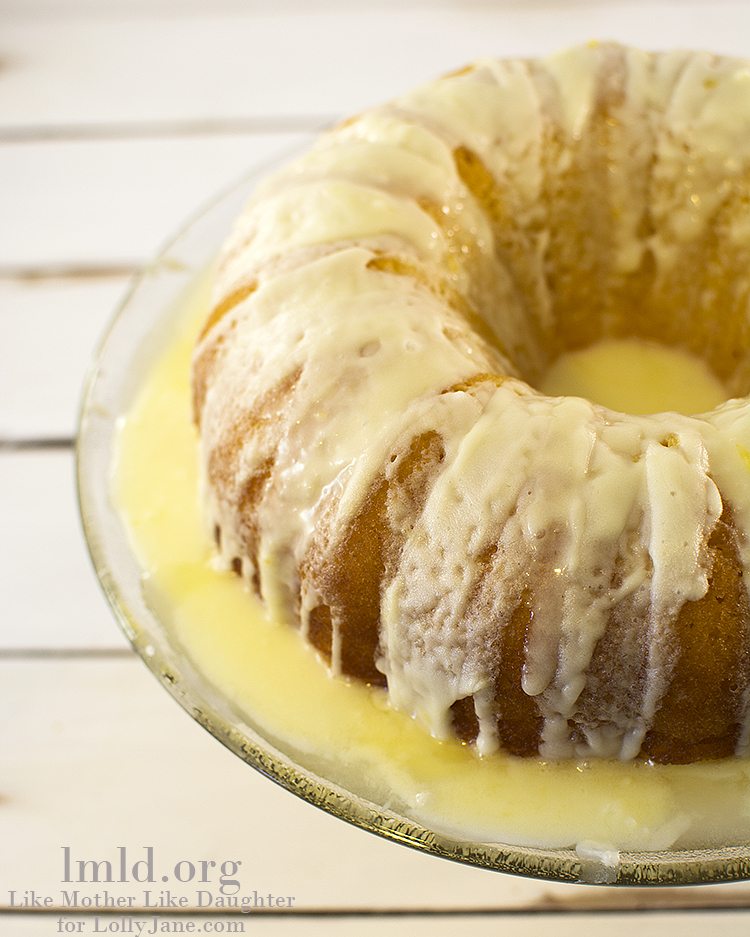 Orange Bundt Cake

For the cake:
1 box yellow cake mix
1/2 cup orange juice
1 TBS orange zest
1 cup vanilla yogurt
1/3 cup vegetable oil
1/2 cup water
3 eggs
For the glaze:
2 cups powdered sugar
1/4 cup orange juice
1 tsp orange zest
2 TBS butter
1 TBS vanilla yogurt
1. Preheat your oven to 350 degrees.
2. Mix yogurt, orange juice and orange zest for the cake in a large bowl.
3. In another bowl, combine cake mix with eggs, vegetable oil and water.
4. Stir together your cake mix and your yogurt mixture.
5. Grease your bundt cake pan well with non stick spray.
6. Pour cake mixture into the bundt pan.
7. Place in oven and bake for about 35 minutes, or until a toothpick comes out clean.
8. Allow to cool in pan for 15 minutes.
9. Remove from pan carefully and allow to cool completely.
10. Combine all ingredients for the glaze in a small bowl. Add more powdered sugar or a little more orange juice if necessary to get the right consistency.
11. Poke small holes over the top of your cooled cake with a fork.
12. Pour glaze over cake.
Enjoy this citrussy delicious cake for a spring dessert!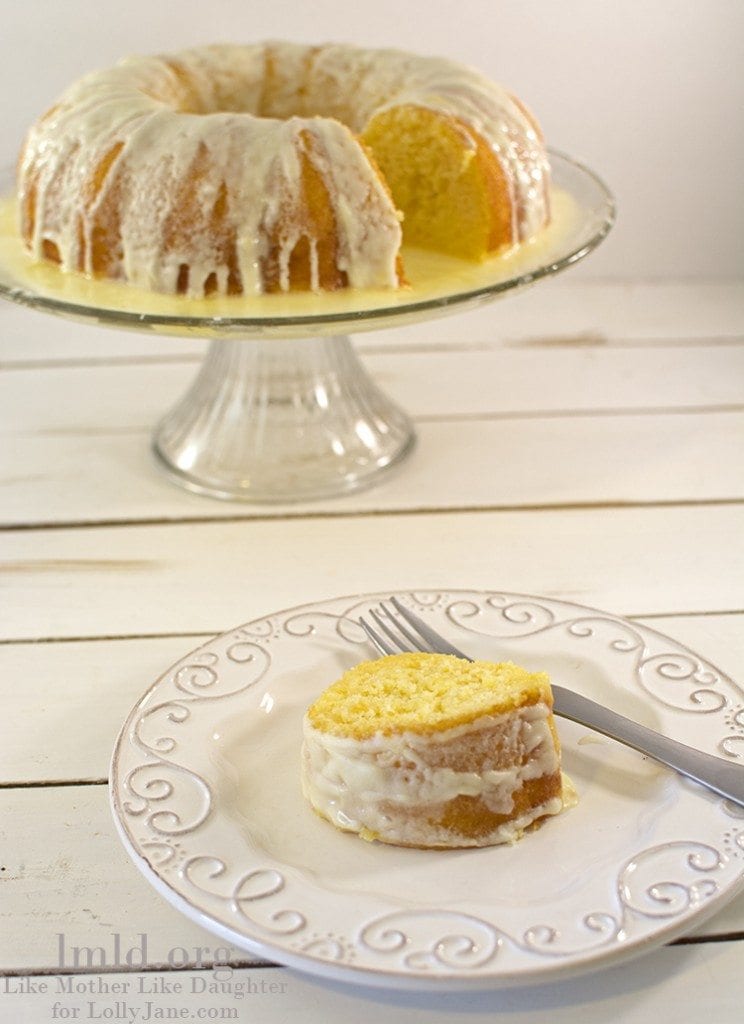 And a couple other delicious bundt cake recipes we have that I think you might love, our Chocolate Peanut Butter Bundt Cake and Triple Berry Lemon Bundt Cake.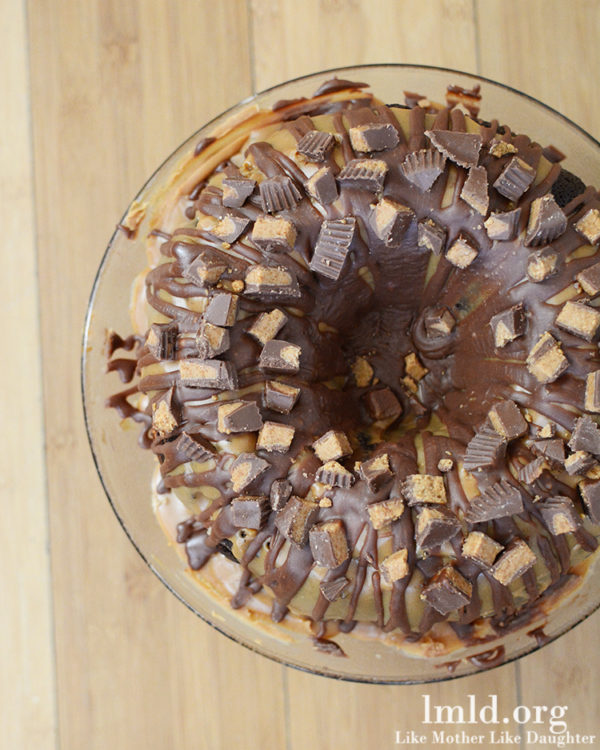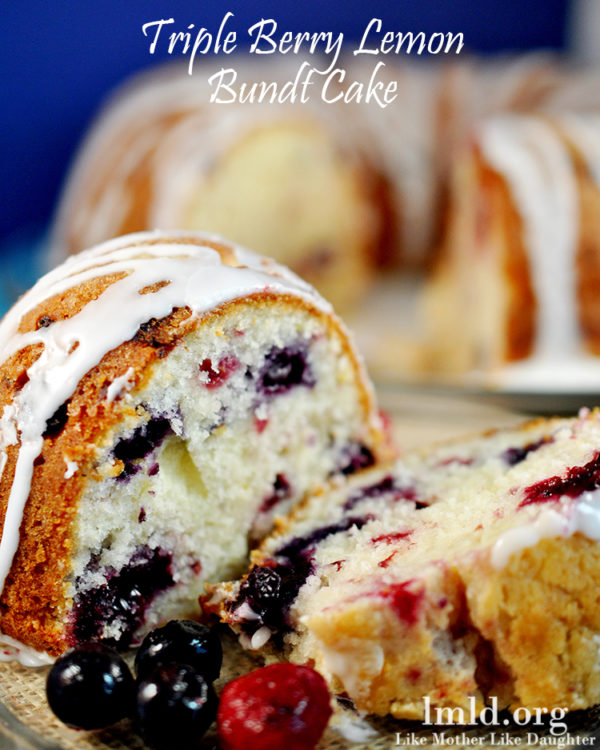 I'd love for you to say hi over at our blog, or on our facebook page too!

Blog | Facebook | Twitter| Pinterest | Instagram | Google+
_________________________________________________________________
We love making bundt cakes because they feed a lot and you can just glaze while warm instead of messing with frosting 😉 Aimee's orange bundt cake is sure to be a crowd pleaser and a hit at your summer parties! Be sure to pop by Like Mother Like Daughter for more mouth watering desserts and tasty dishes or read more about Aimee here. 🙂
Also visit our collection of yummy cakes likes this fantastic Cinnamon Sour Cream bundt cake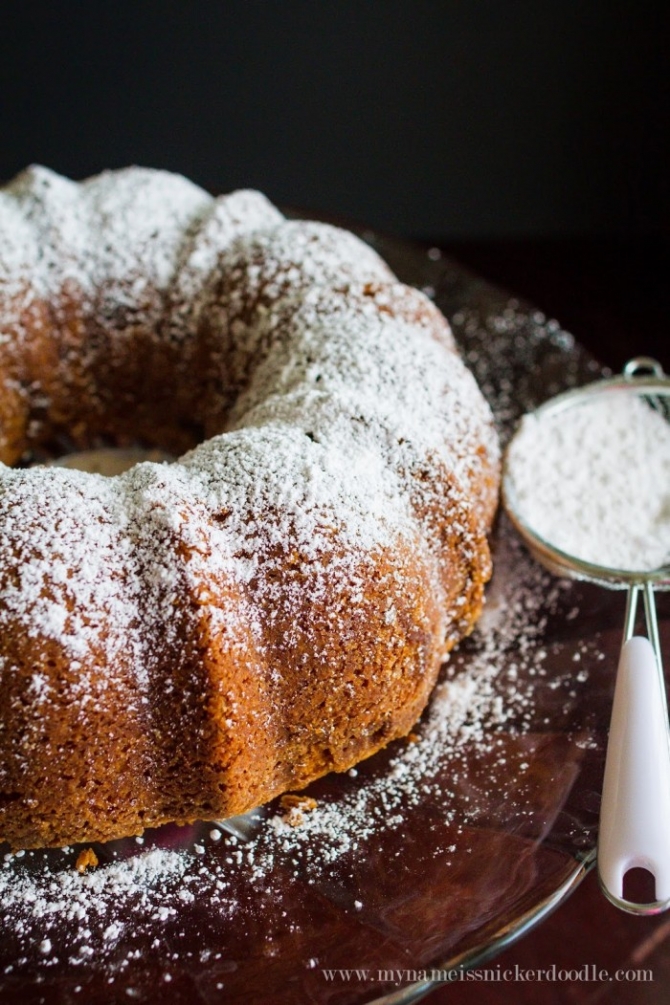 and this fun Neapolitan Semifreddo Shortcake, mmm!