Summer Bathroom Decor Ideas
Easy summer bathroom decor ideas! A trip to Walmart to gather our favorite bright and cheery pieces and 20 minutes of styling can make your home feel refreshed. Our trick? A quick Walmart run to create our own oasis at home!
Summer bathroom decor ideas. Since that's not a reality for us right now to get to the beach, we've gathered our favorite bright and cheery pieces from Walmart to create our own oasis at home. We've grown pretty accustom to shopping within our Walmart app and now it's easier than ever to snag darling home decor items in a flash… we love the expansive variety of items already carried online and the marketplace on Walmart.com is filled with goodies sure to fit literally any style!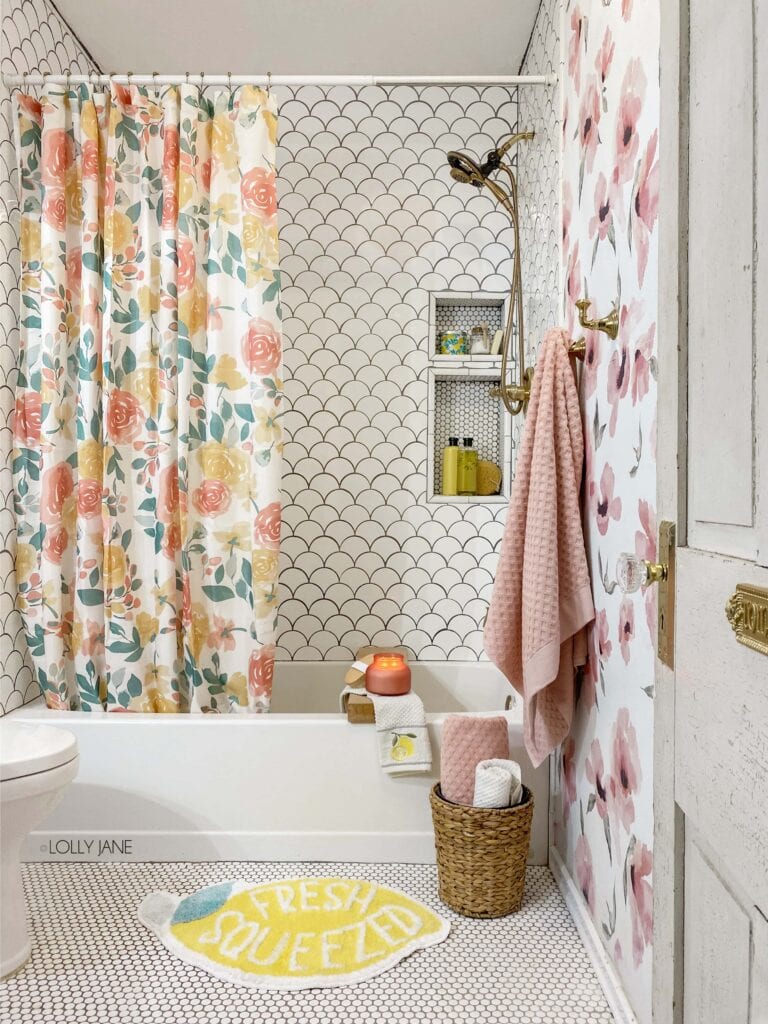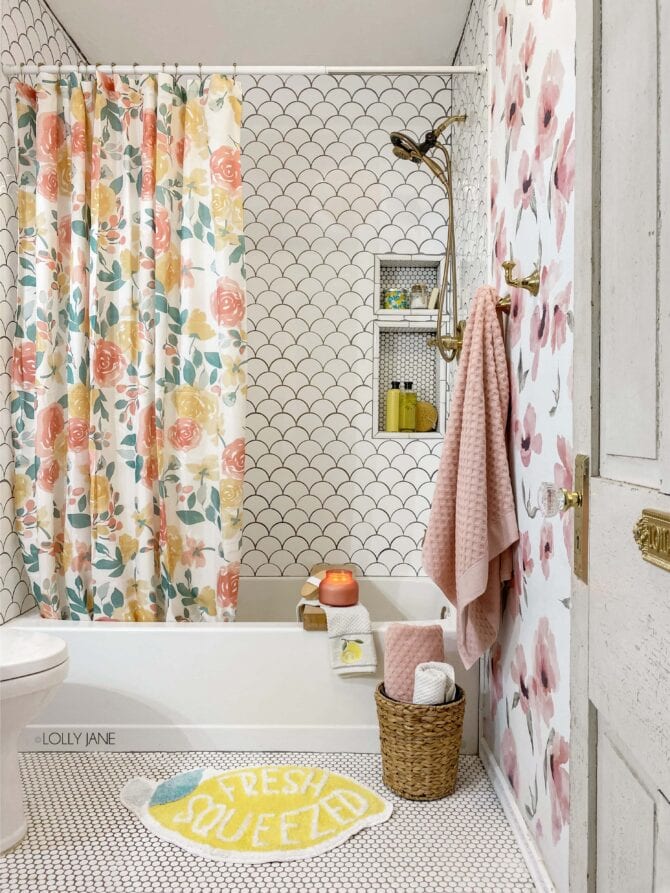 We love how these summer bathroom decor ideas turned out and we can't wait to share the details with you!
how to add Summer Bathroom Decor Ideas to your home
We've gathered two color schemes to create an escape to the tropical islands or the warm southern beaches. The yellows and soft whites will have you sipping lemonade while soaking your cares away while the modern pink bathroom accents will make you feel like you just got done with the spa.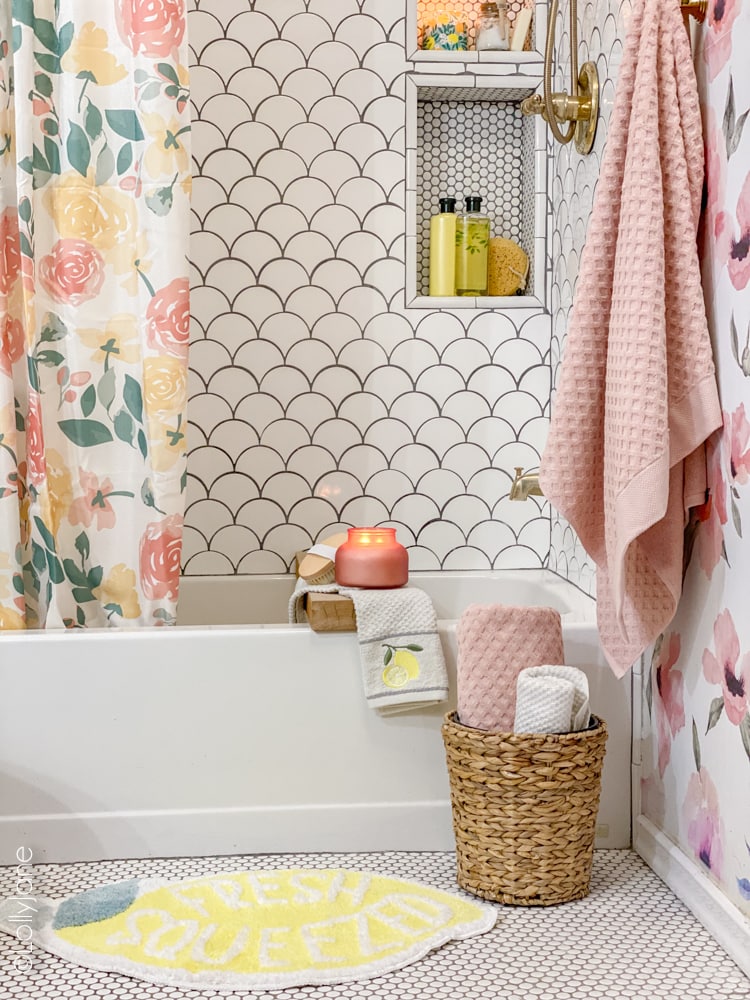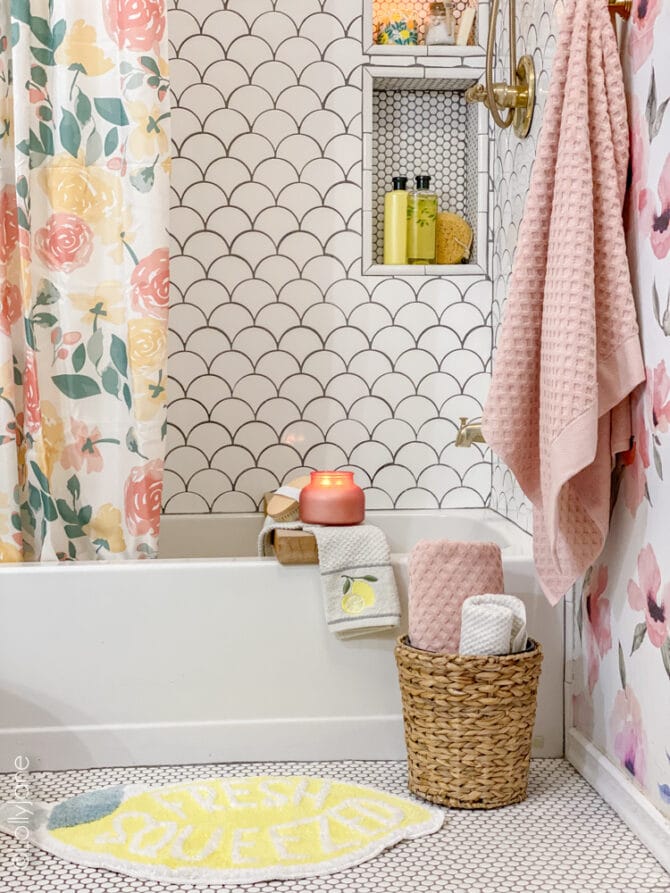 tropical bathroom decor must haves
Firstly, we based our fast bathroom refresh off the cutest lemon mat. It's trendy, soft, clever and adorable. The perfect base for our space! Secondly, instead of our dingy ruffle shower curtain, we tied the pink and yellow together with a watercolor style shower curtain. Consequently, it's the perfect marriage for our two favorite colors.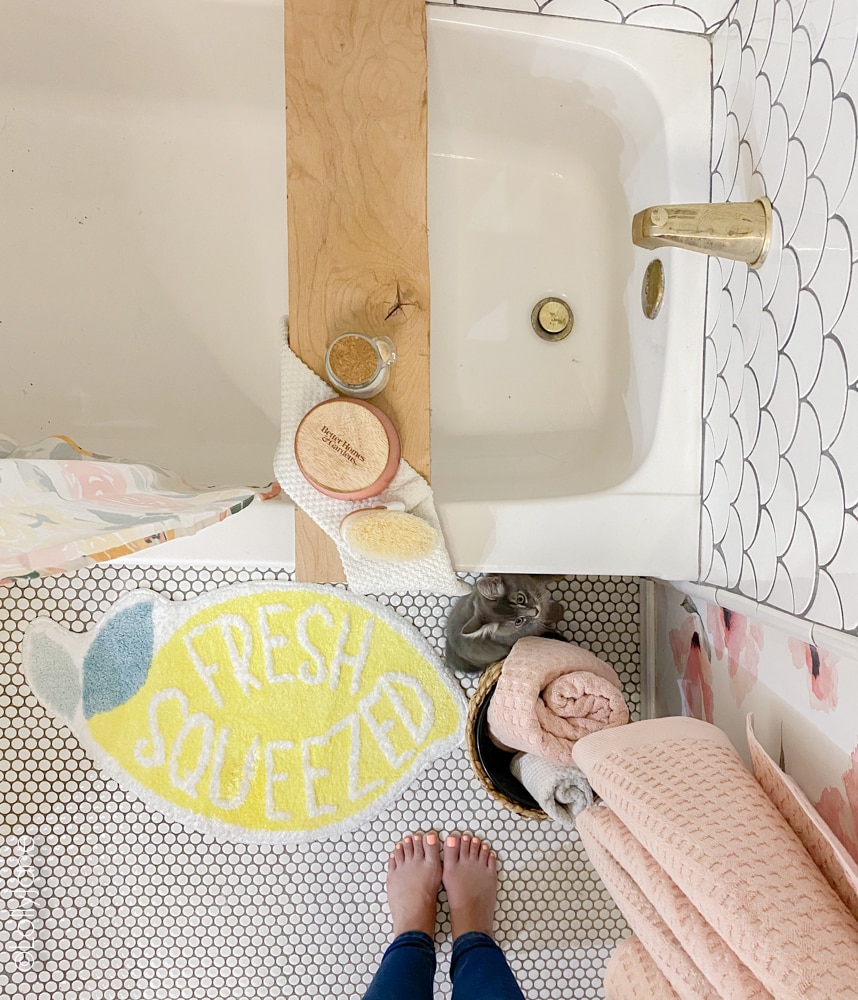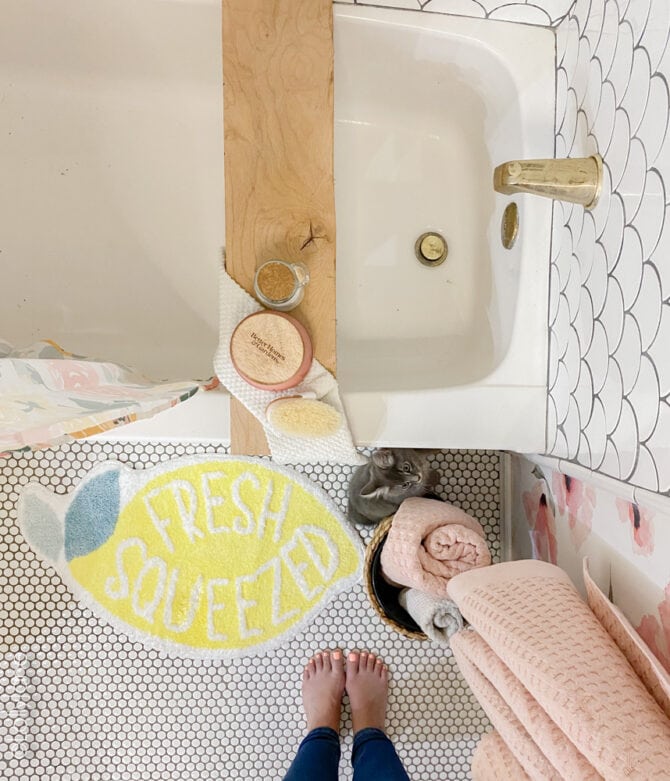 Thirdly, we added a new mat. Lastly, fresh hand towels, seasonal soap and a scented candle really top off this quick refresh!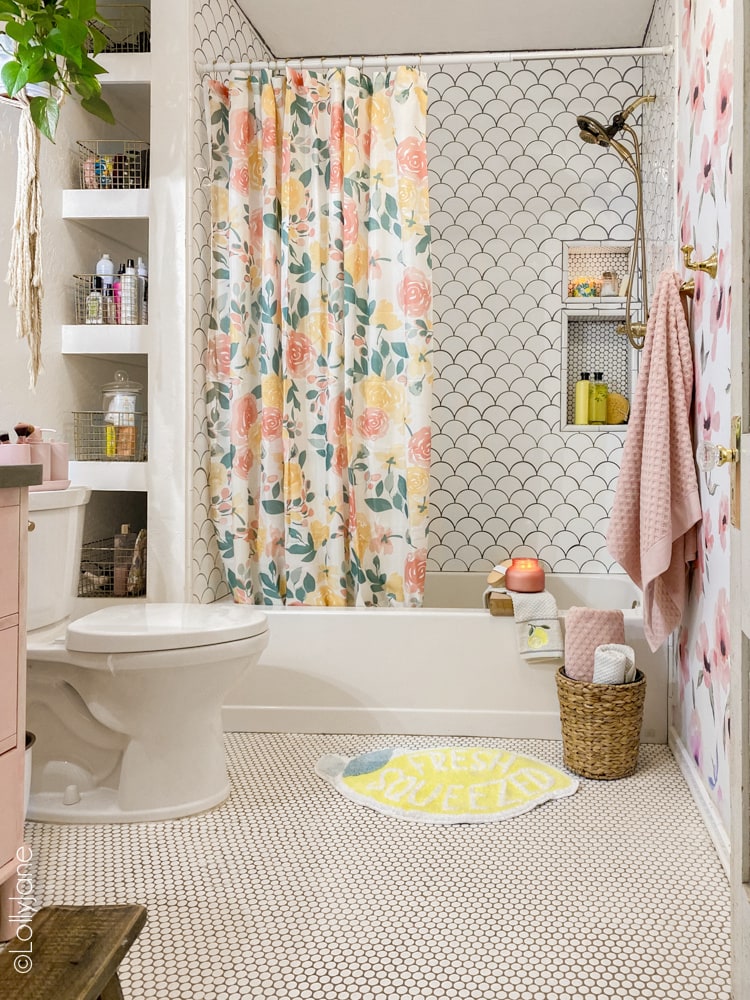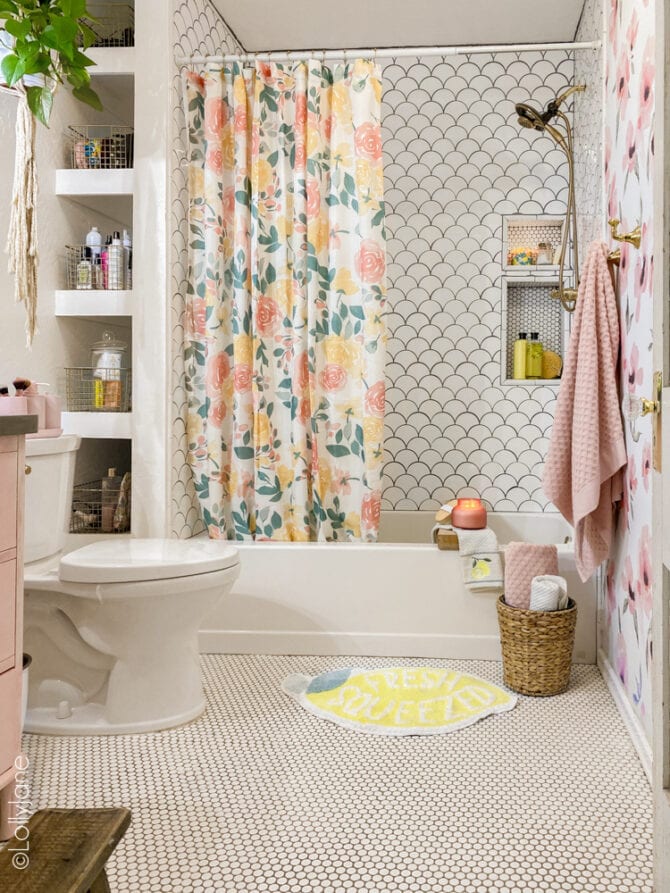 You'll be surprised what a fresh set of towels does to make your bathroom feel more luxurious.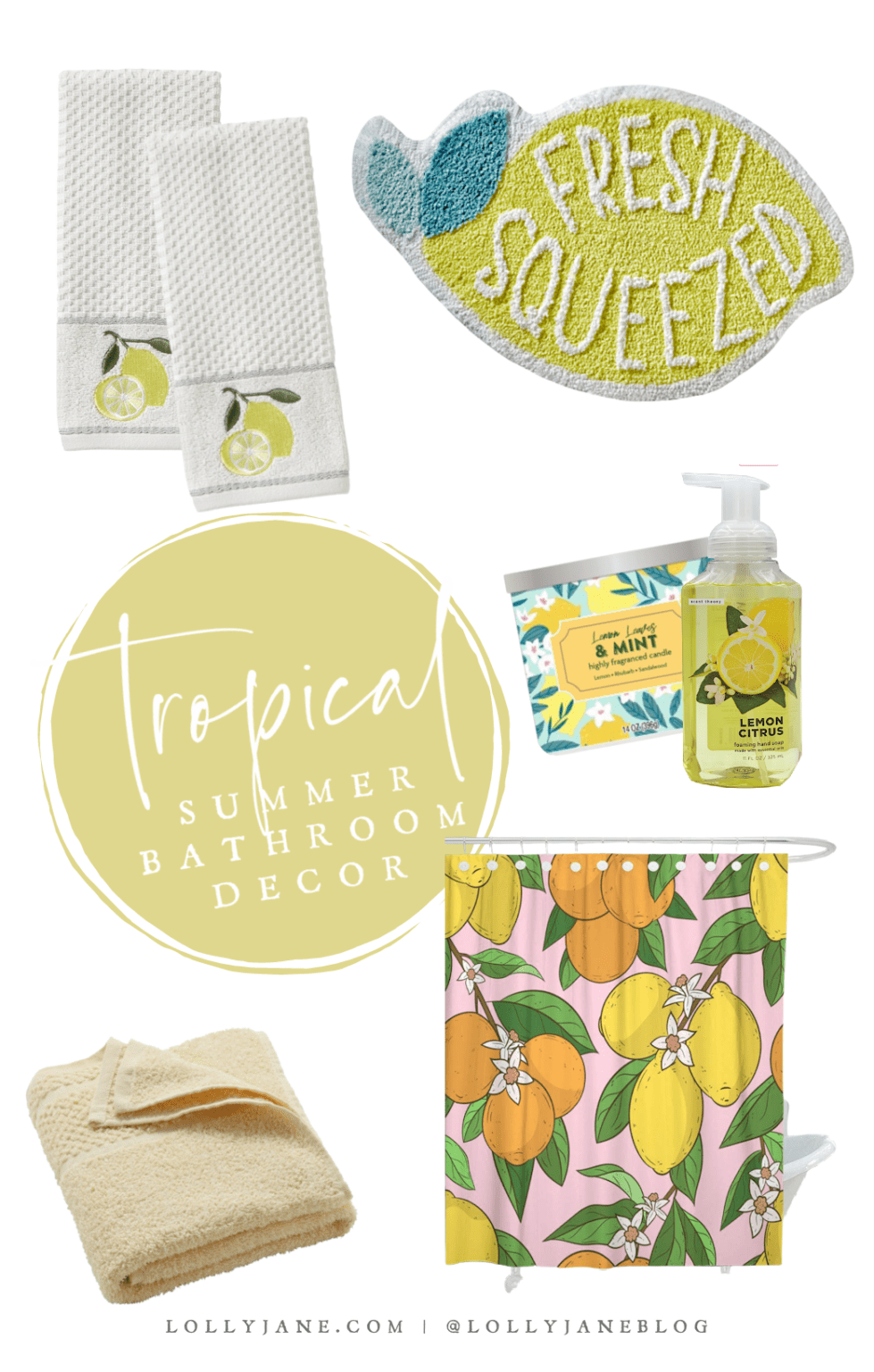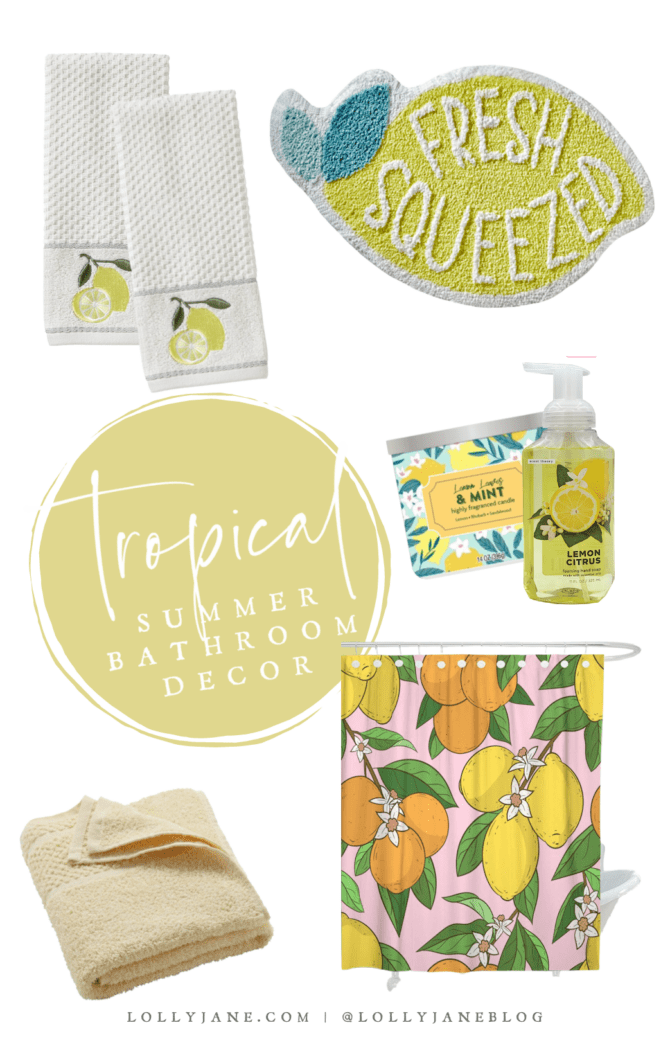 Shop this look! ?
coastal bathroom decor ideas
Most importantly, with just a few affordable eclectic pieces, we were able to transform our tired bathroom into a happy place!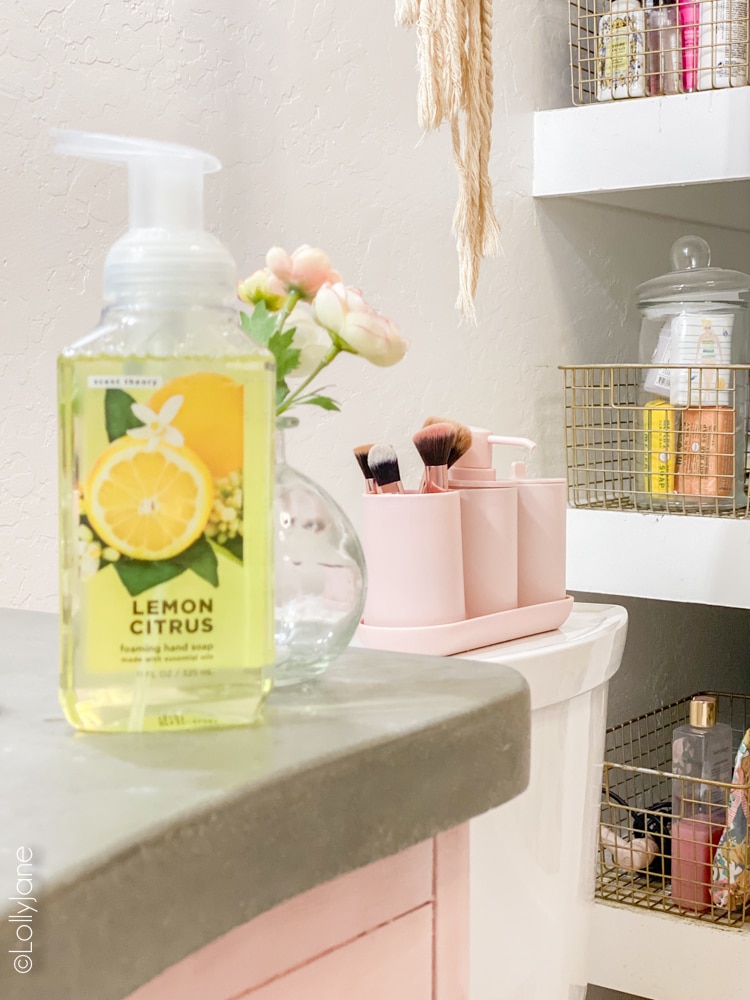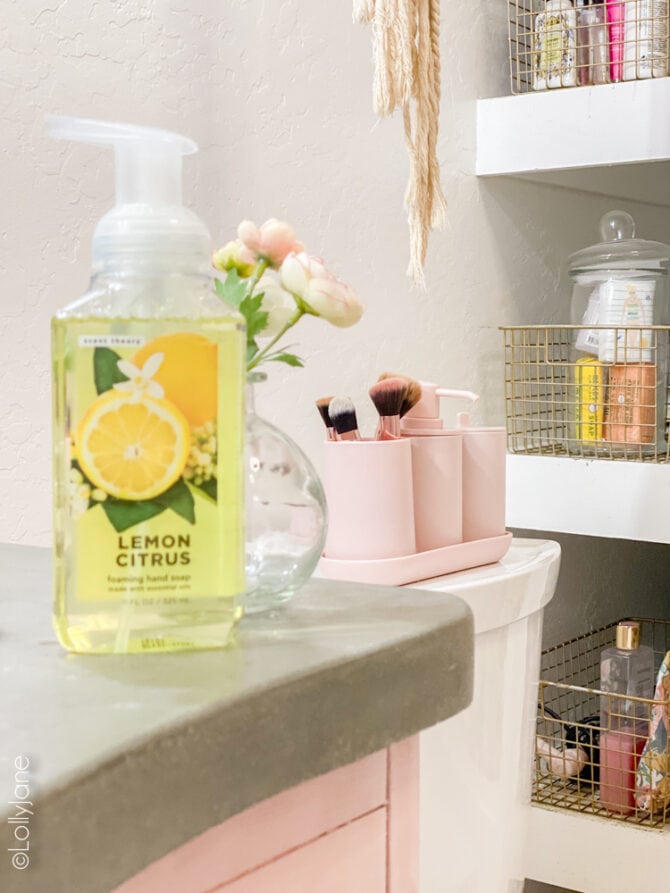 The fresh candles, a cozy mat, pink towels plus the modern clean lines of the blush accessory holder make us excited to soak up summer from the comfort of our own home. As a result, I want to spend more time in here because it's just so delightful.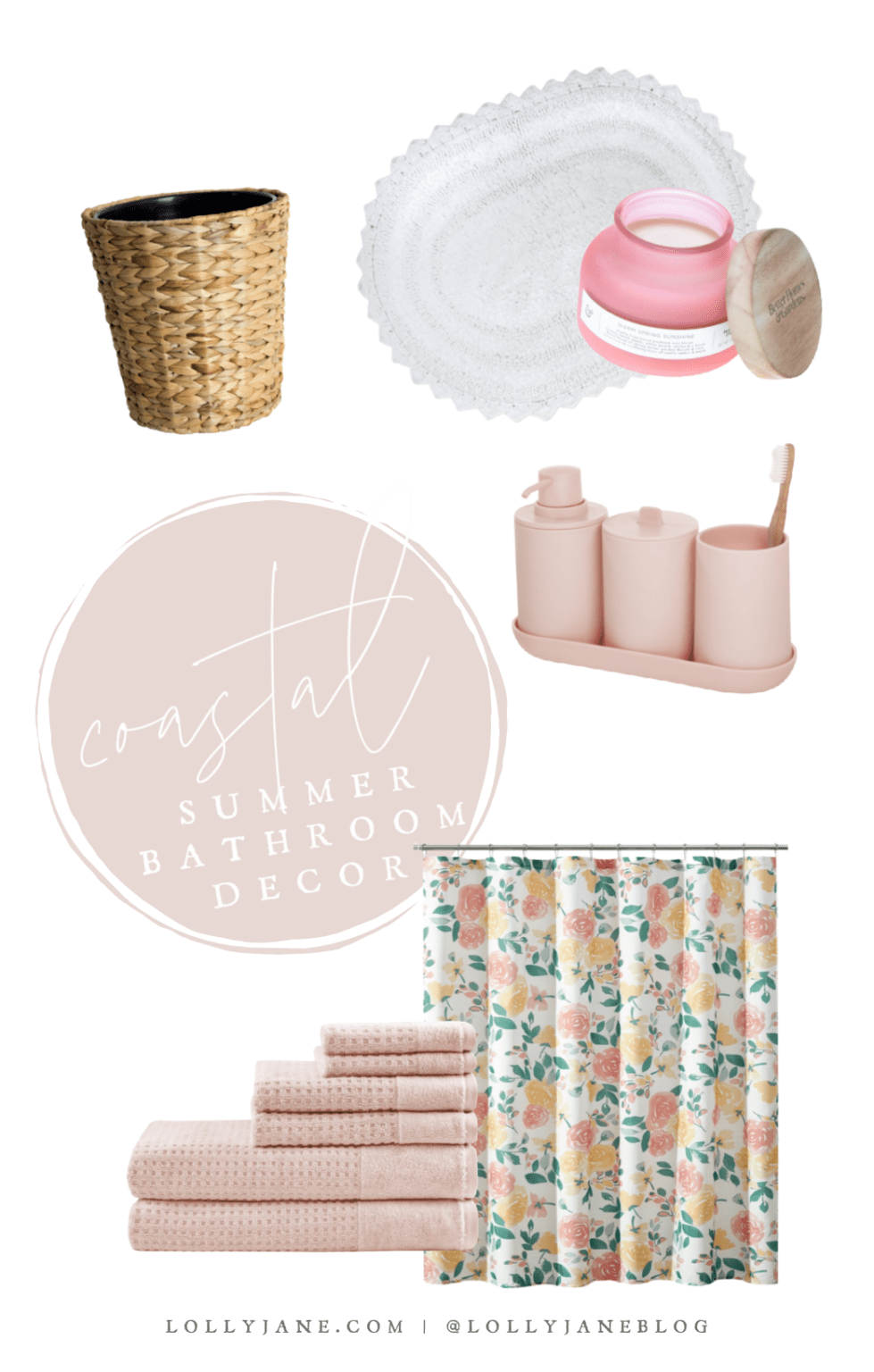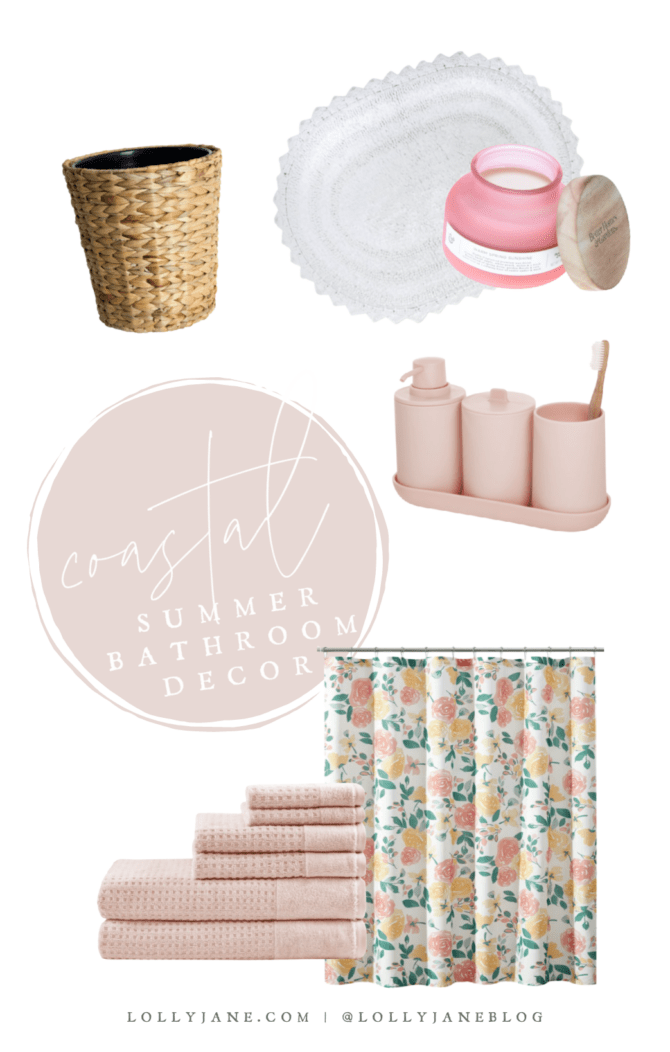 Shop this look! ?
In this paragraph, Rattan and wicker fit any decor scheme. Moreover, they fit in with boho decor, modern styles and of course, coastal homes! This cutie is actually a stylish waste basket, complete with a separate liner inside so it never gets mucked up. It's also so cute as storage for extra towels, for instance.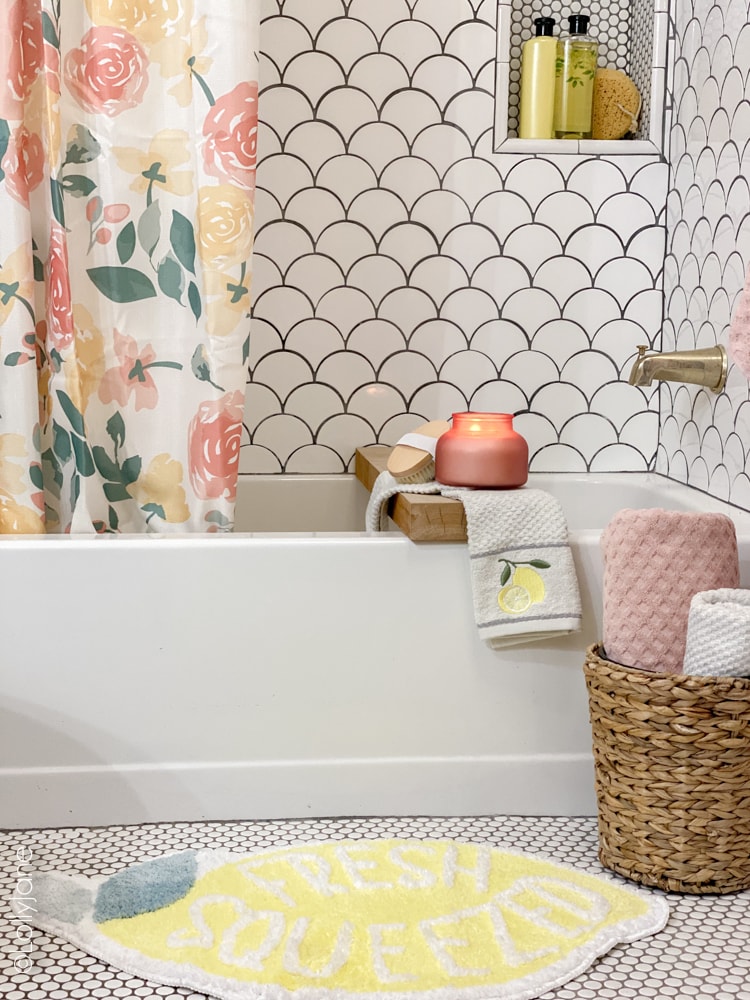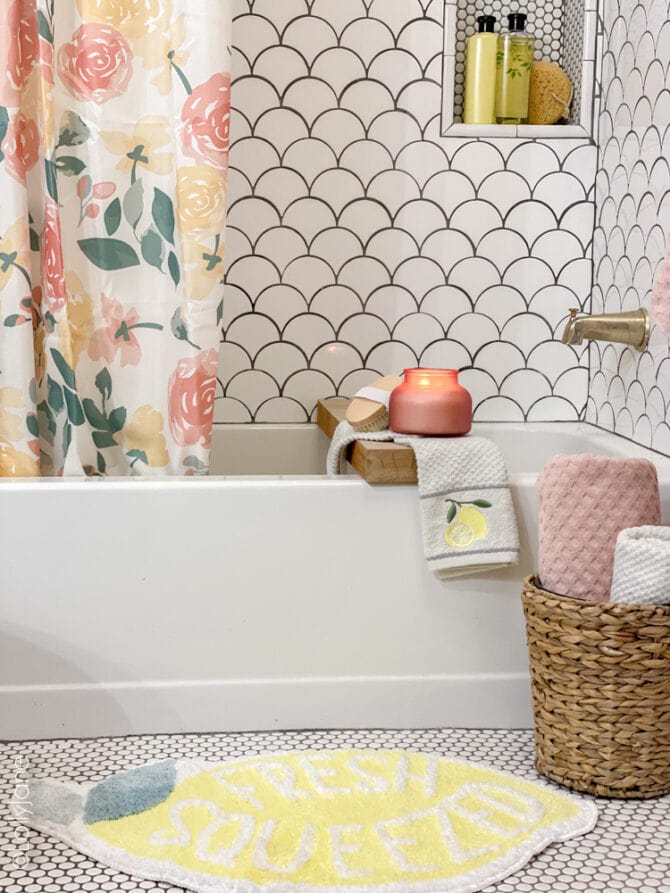 In conclusion, we hope you love our cheery summer bathroom decor ideas! It is such a fun refresh that has us happy to indoors because we can't get to our tropical vacation destinations! Moreover, the items are just cute.
BIG THANKS to Walmart.com + RewardStyle for sponsoring today's post. As always, all opinions are our own. See our full disclosure.