Big thanks to Home Depot for sponsoring today's cool DIY!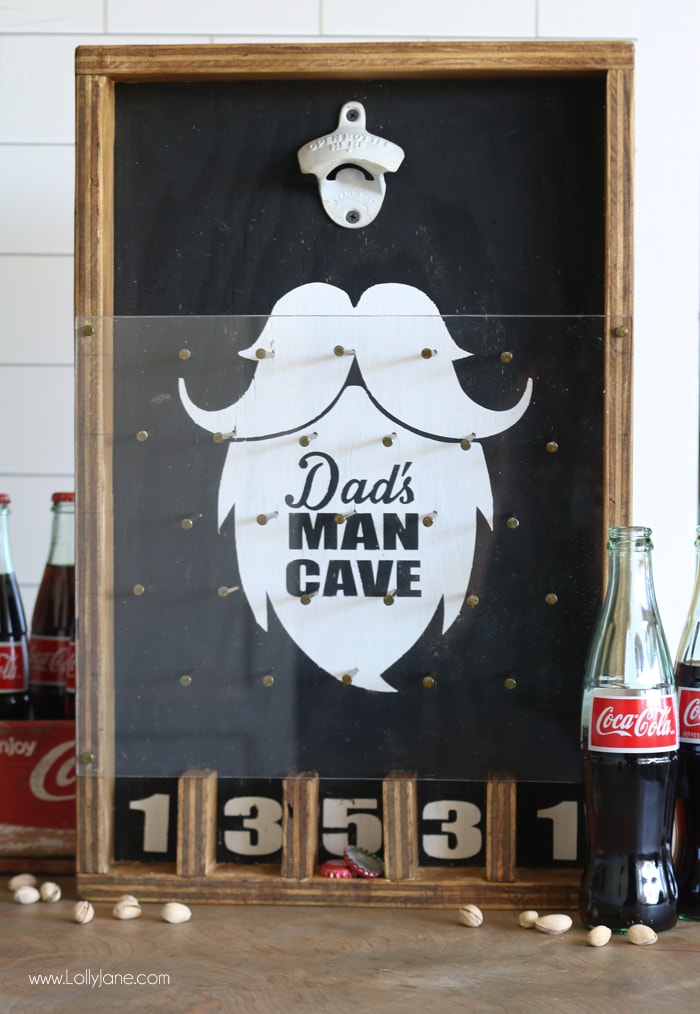 You can find the full tutorial for this bottle opener game + the supplies list here: Plinko Board Instructions but I snagged all of my supplies from Home Depot.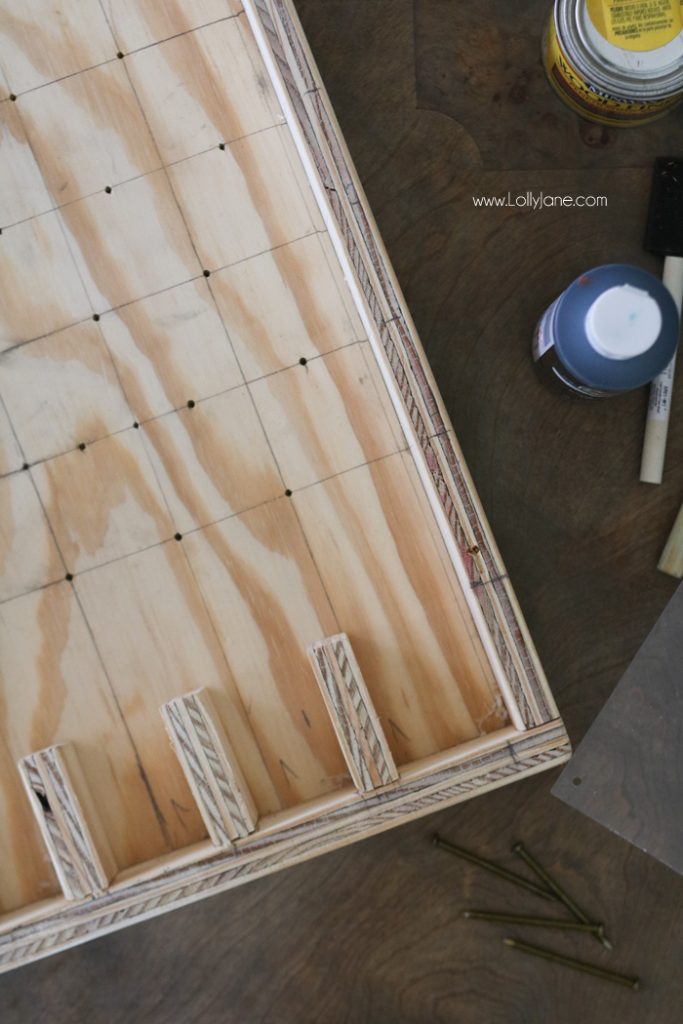 After following their building instructions above, I spruced my DIY Bottle Opener Game up specifically for my husbands man cave we redid a few years ago that will tie in nicely with his industrial decor.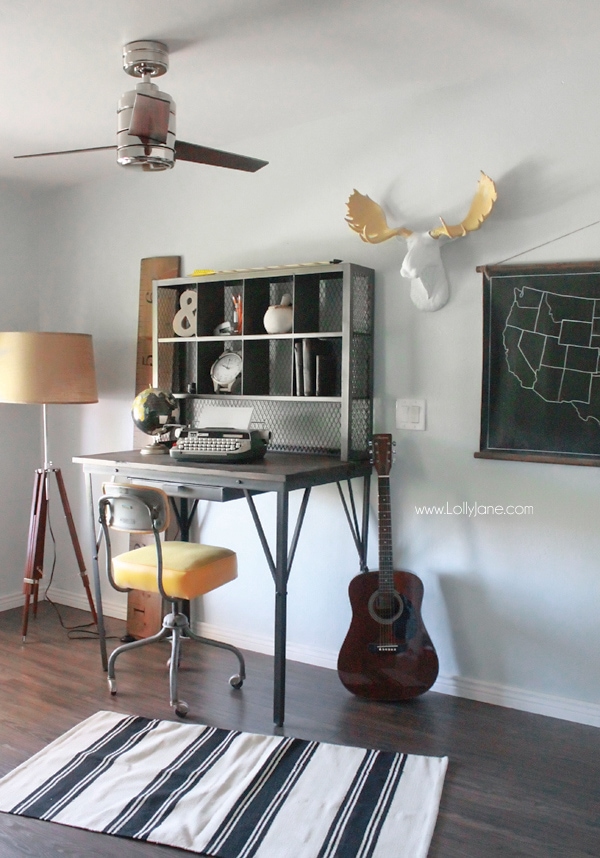 I painted the front of the bottle game board black then whipped up this cute bearded design "Dad's MAN CAVE" and stenciled it on.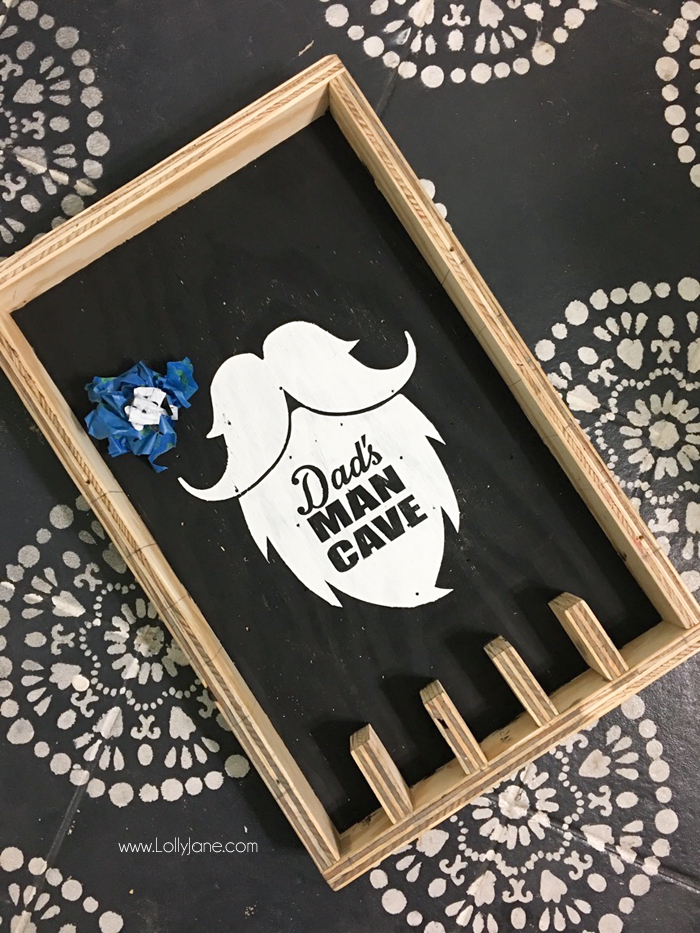 I used dark wax for the edges, love the black and wood combo mucho!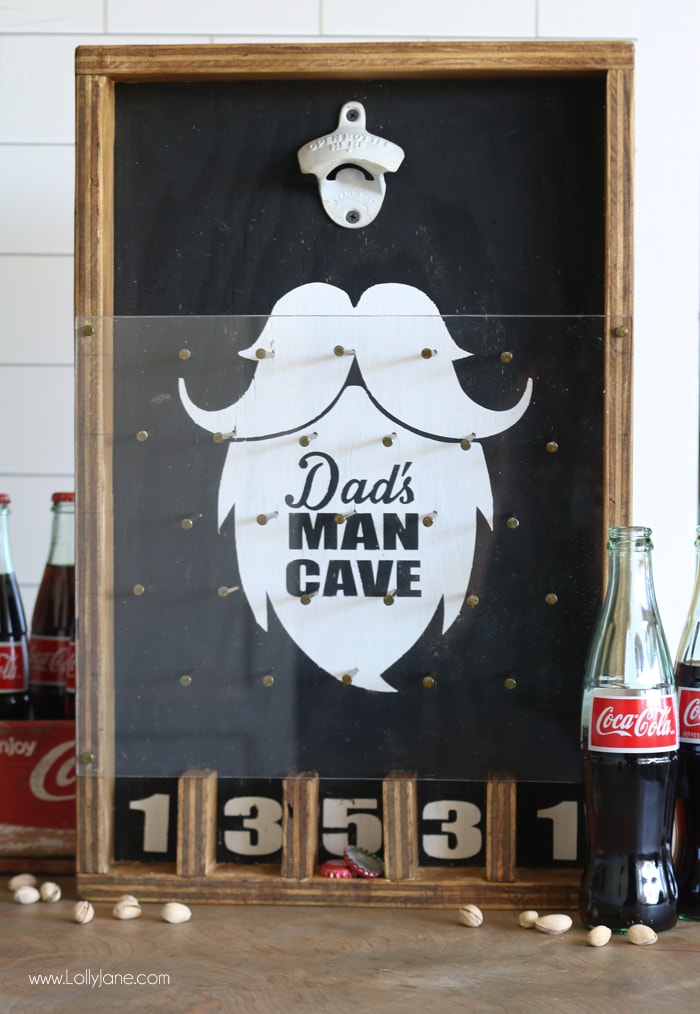 To keep the white cohesive, I matched the design with the numbers on the bottom as well as spray painted the bottle opener hardware. So cute! But also super masculine. 😉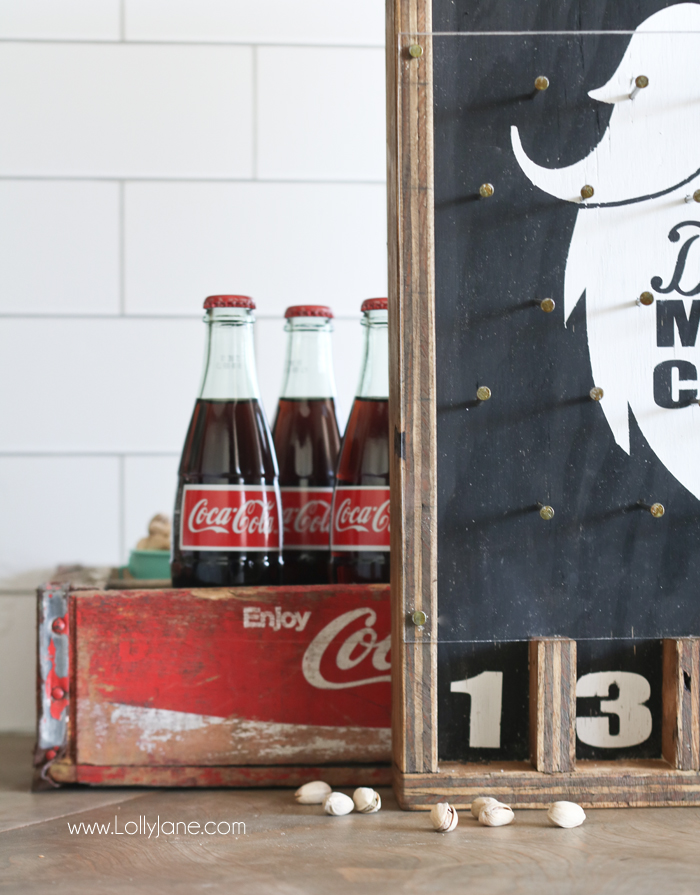 We are BIG soda drinkers around here and my husband swears glass Coke bottles have more bite than canned Coke (Diet Coke for me!) so this is a fun way to use all those bottle caps he and our sons are always throwing at each other, haha.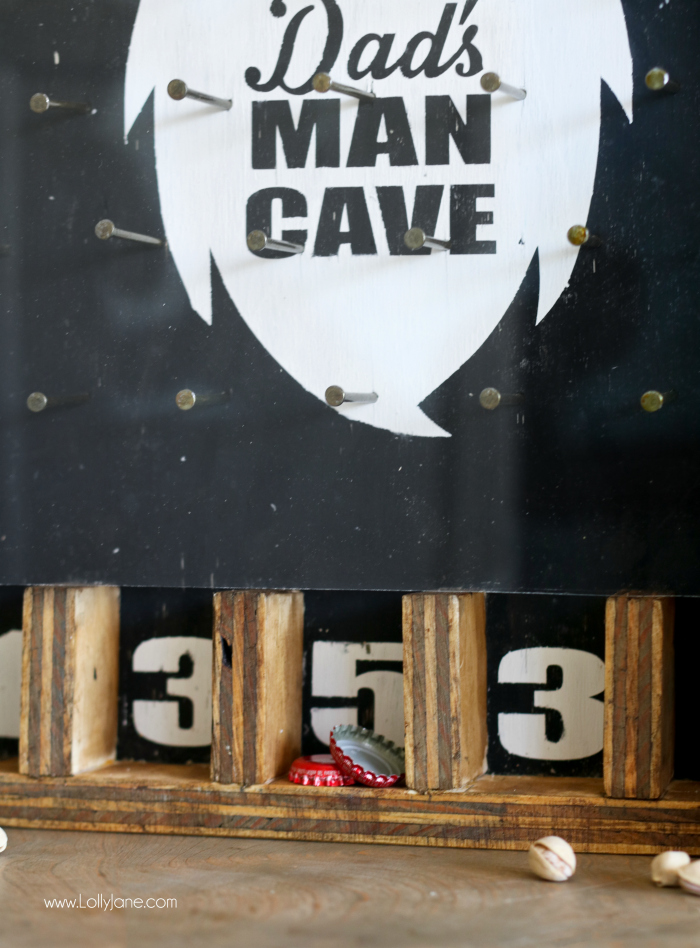 I used the brass nails to match the waxed wood and it all just flows!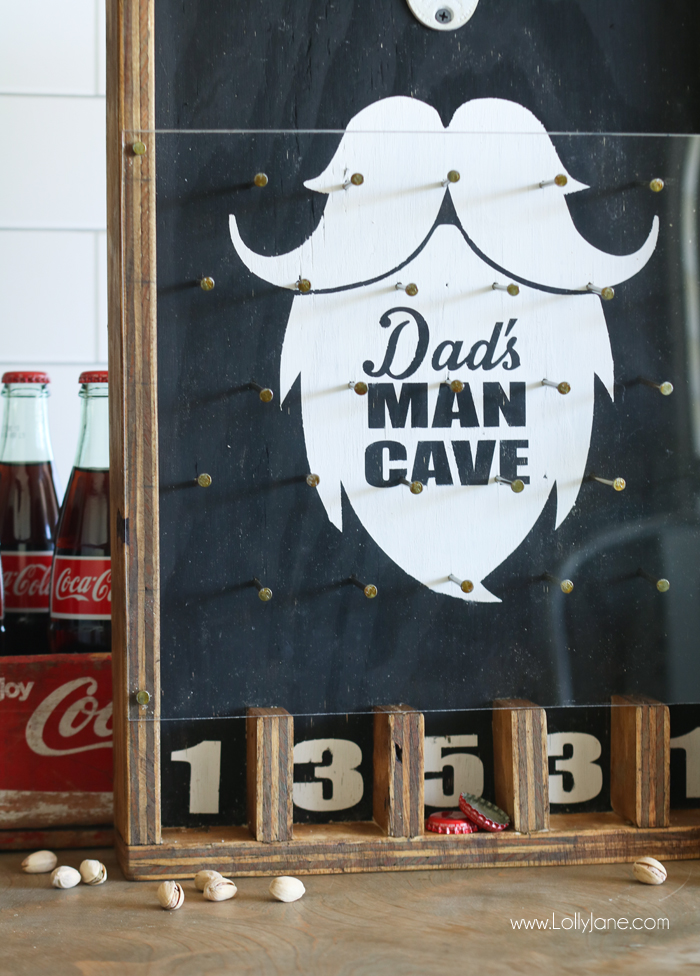 You could also put a design on the front of the acrylic instead (vinyl lettering) but I prefer the rustic feel of the stencil on the rough wood.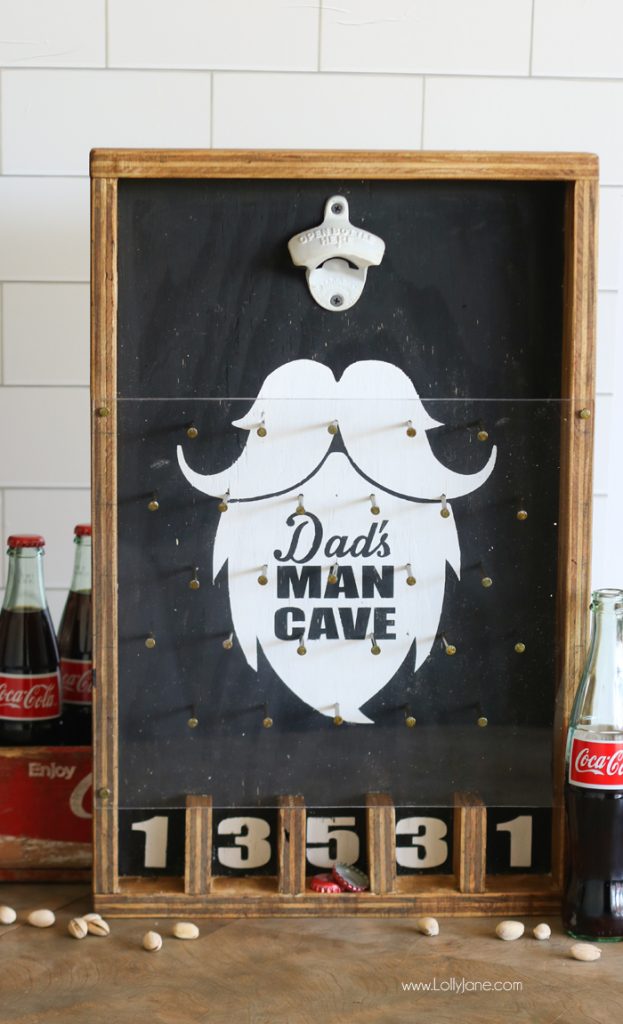 However you decorate your DIY Bottle Opener game, it is a playful accent to any guy space… or even perfect in your game or family room. 😉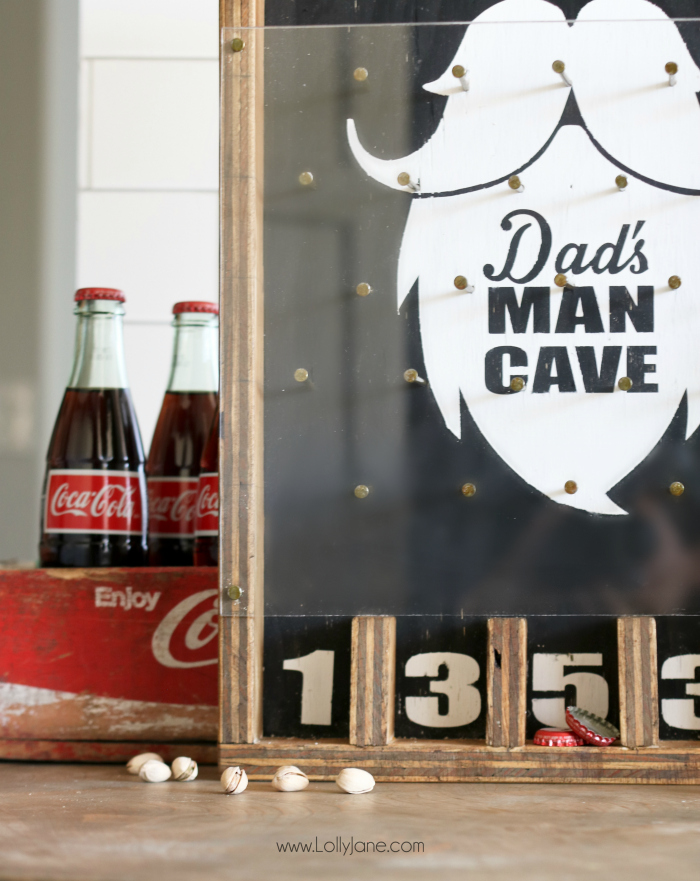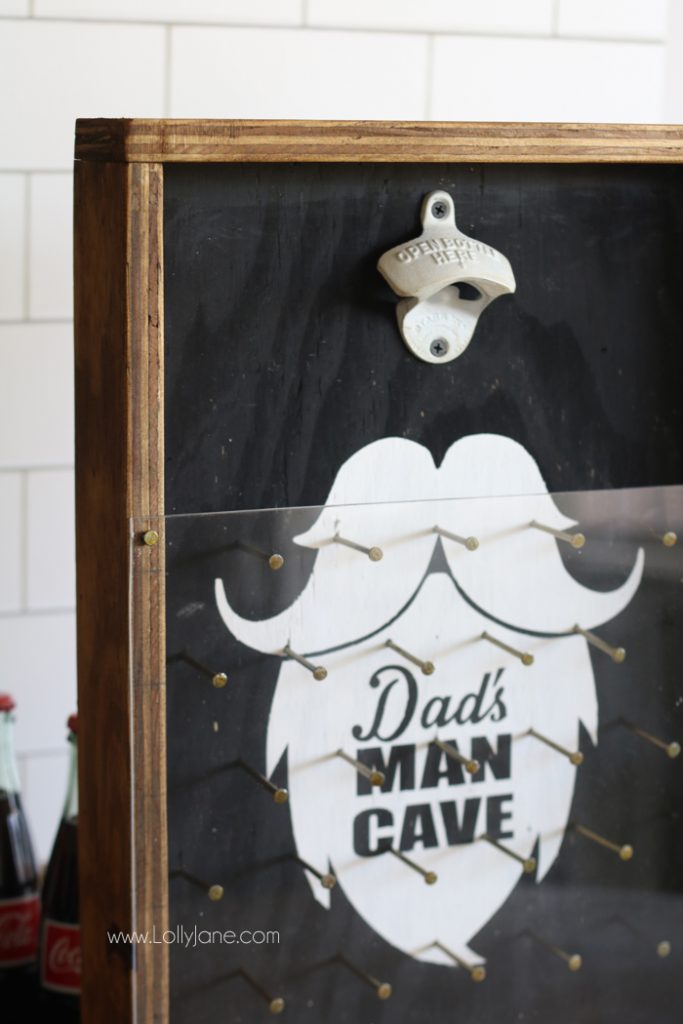 Check out other other Home Depot creations like our DIY Beverage Station Bar Cart,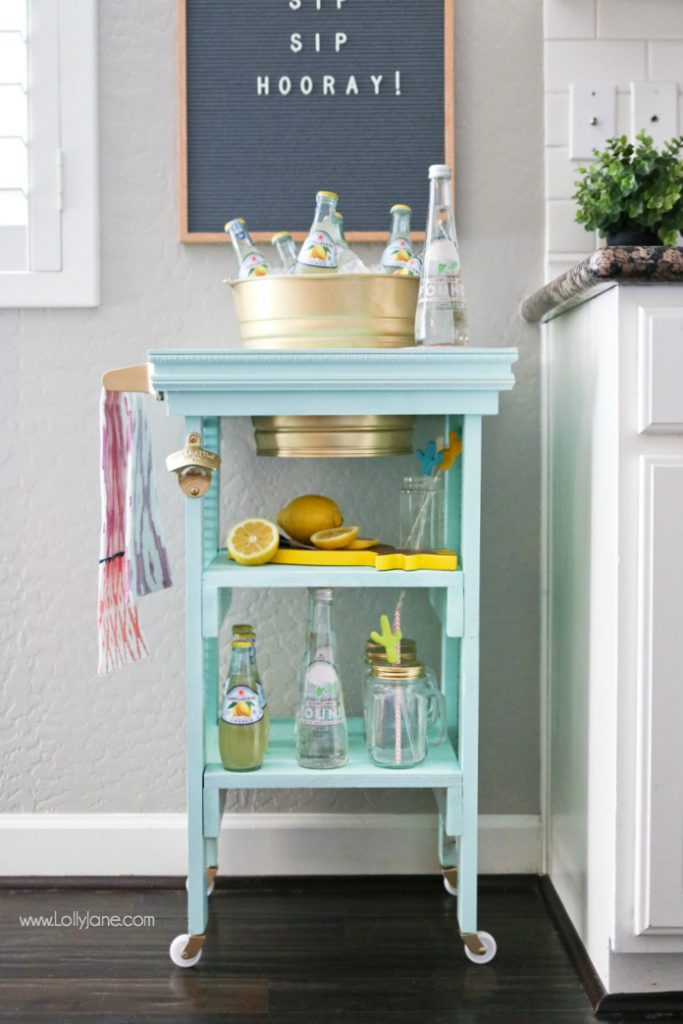 and our DIY Vertical Succulent Garden! (: