Small Bathroom Renovation Ideas
Hello hello! We are already on week 2 of the One Room Challenge and we're neck deep (literally) in demo mode! The good news is our Jeffrey Court tile arrived for our small bathroom renovation and it is goooorgeous. SO beautiful!
Follow the journey: Week One | Week Three | Week Four
We are in love!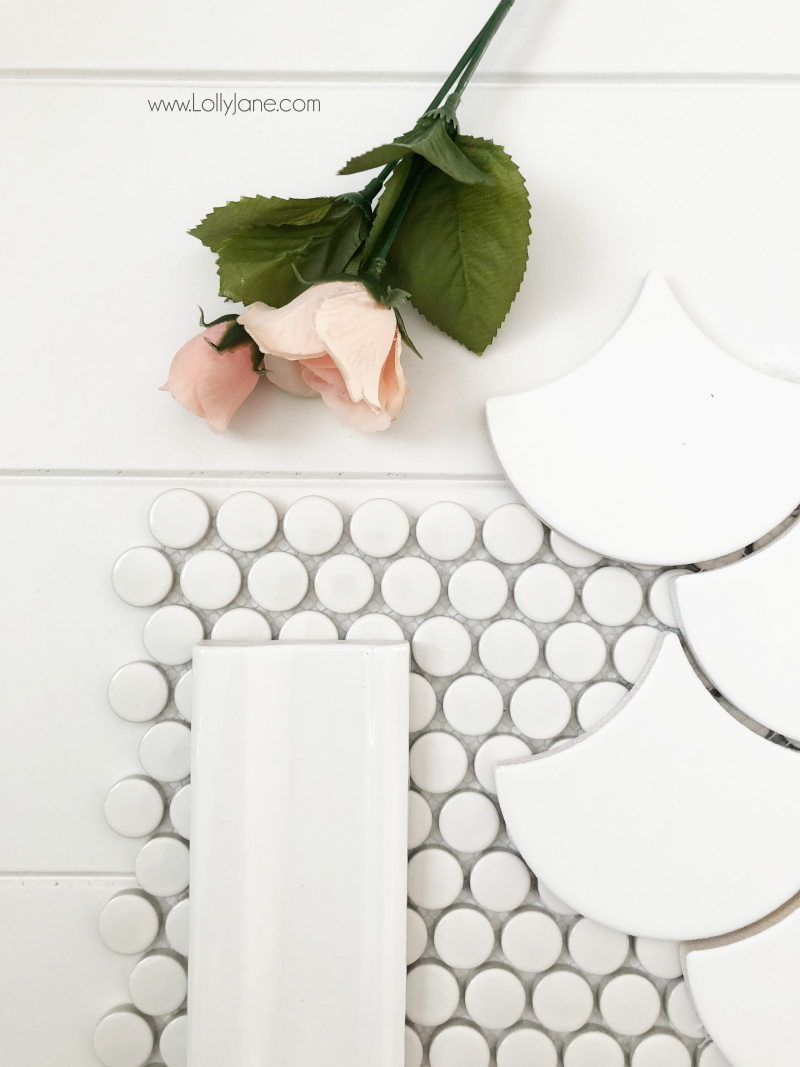 That is the only pretty thing that happened this week.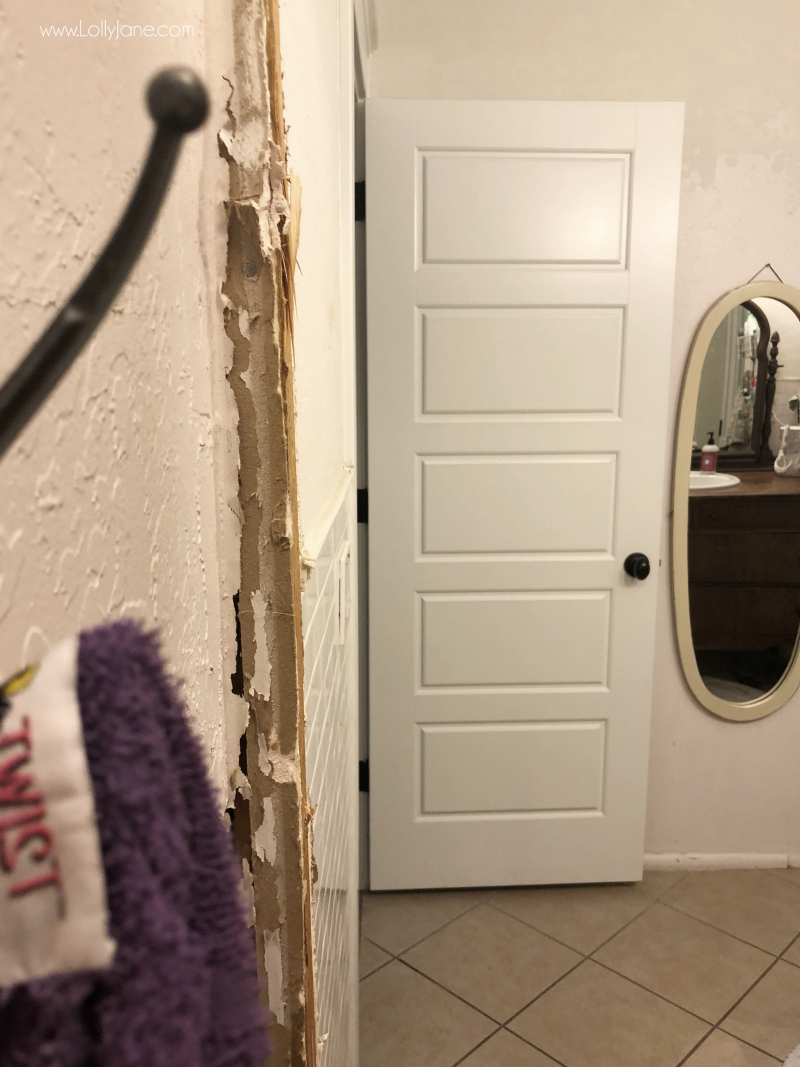 Week two bathroom renovation updates:
Shower walls are gone.
Backside of the wall to be moved is gone.
Door frame + pocket door are gone.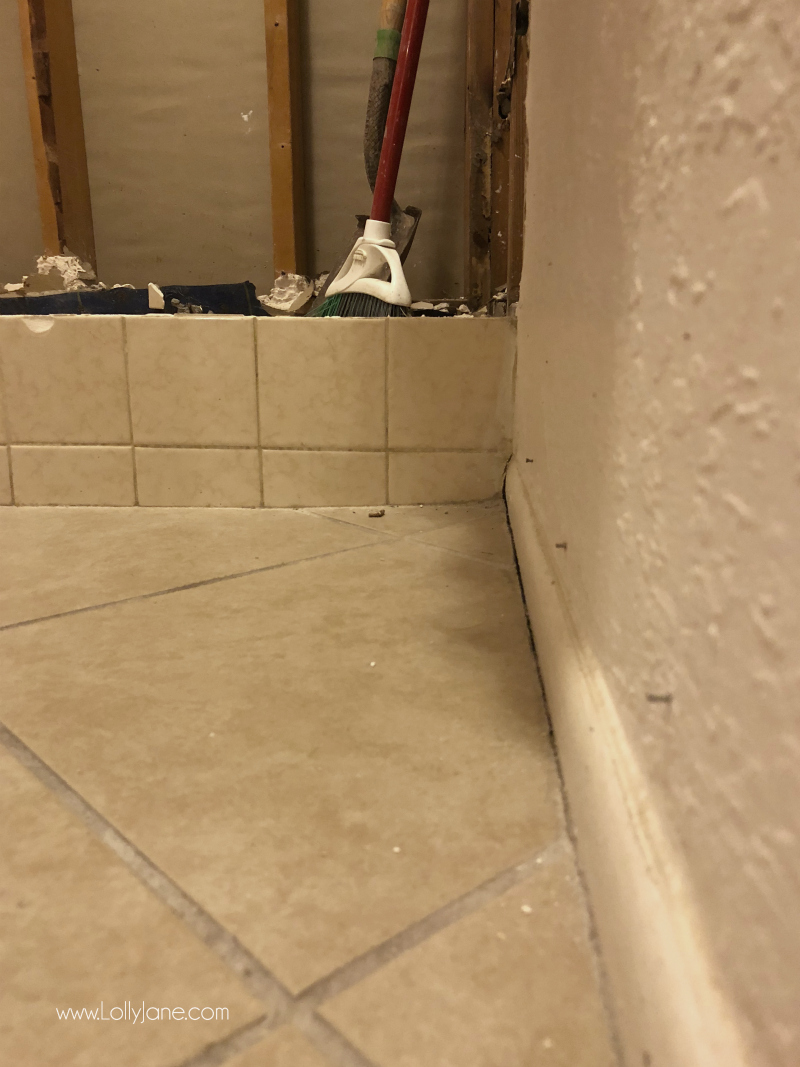 Can't wait to get rid of the ugly floor tile!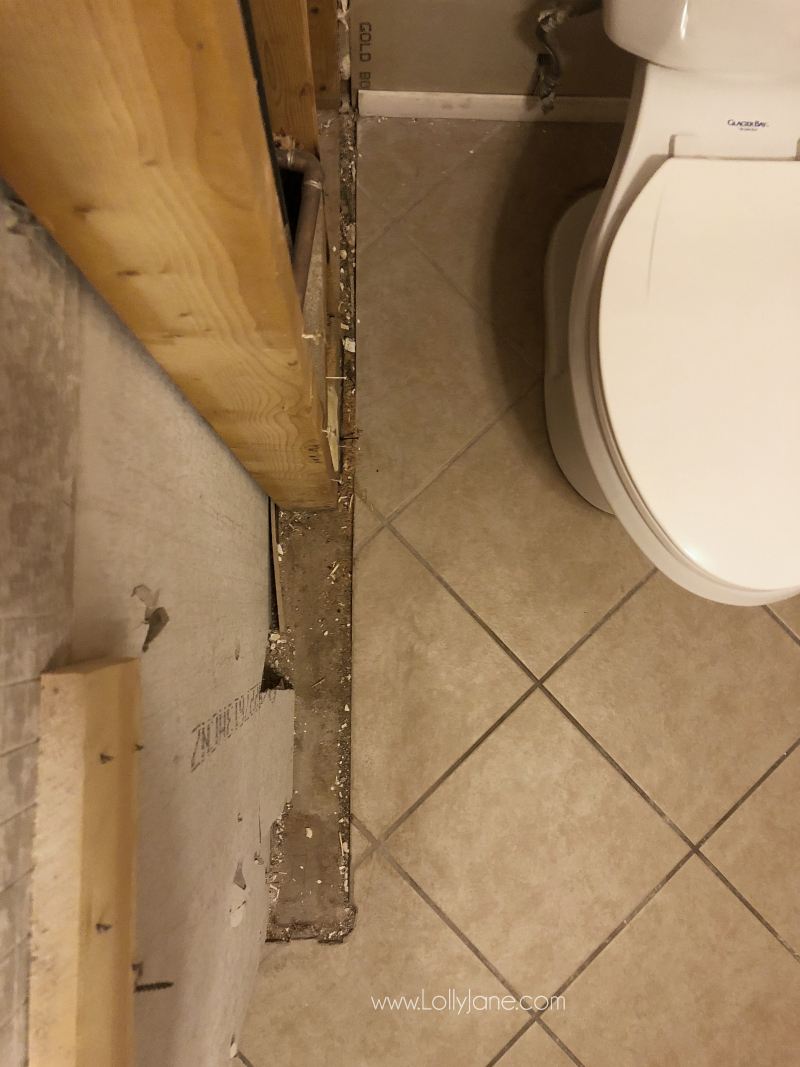 Tip for space planning a bathroom renovation:
Play around with a bathroom template like this one (source unknown), then measure three times to be safe. I ended up drawing my own bathroom out with accurate measurements so we don't make any expensive mistakes going forward.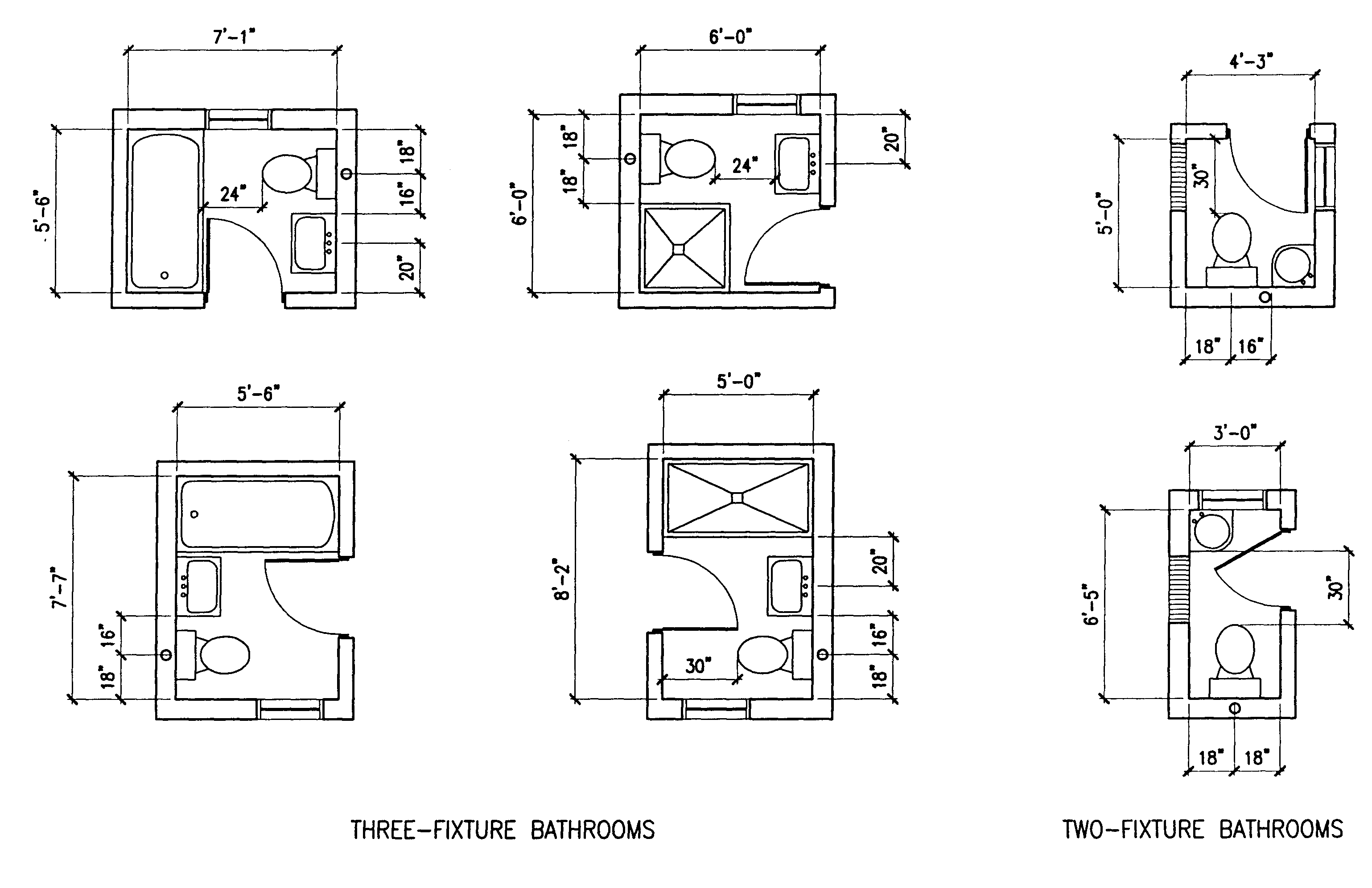 Yes, very S L O W progress this week. We're currently in Canada enjoying a couples retreat with our spouses so we'll have to make up time next week when we get back, eek!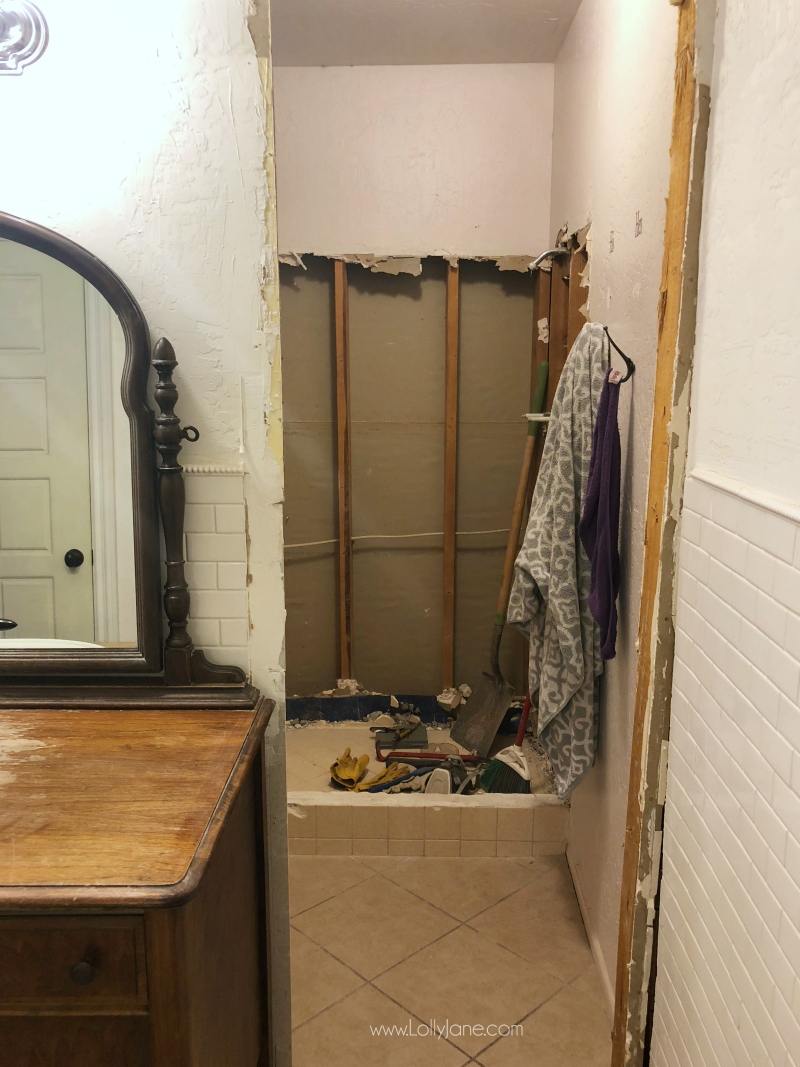 When we were taking the wall out, we realized we don't have as much length on the new wall as we thought. So we had to completely change the design of the new vanity. I was hoping to keep the vanity above and add on a makeup counter for my girls. SOB SOB. Things happen, you gotta roll with it! So now we've ordered a vanity and I can't wait to show you how we're going to make a few DIY changes to it to customize it!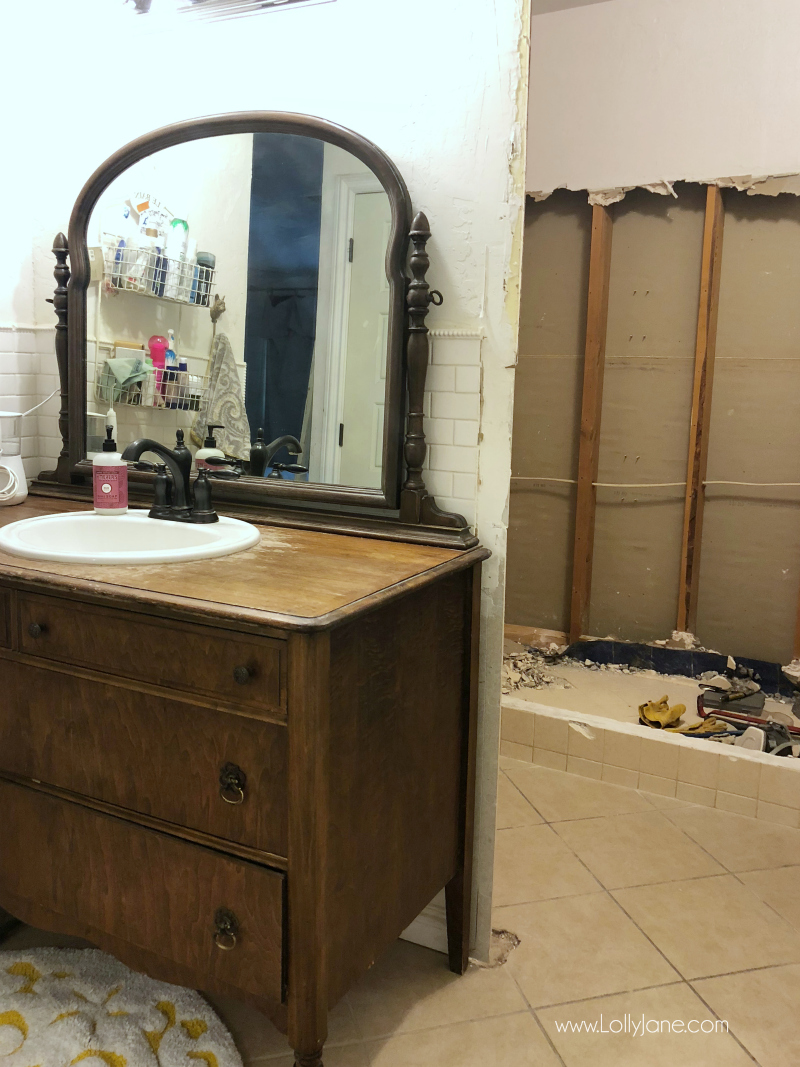 With the help of this tile…every little things, gonna be alriiiiight 😉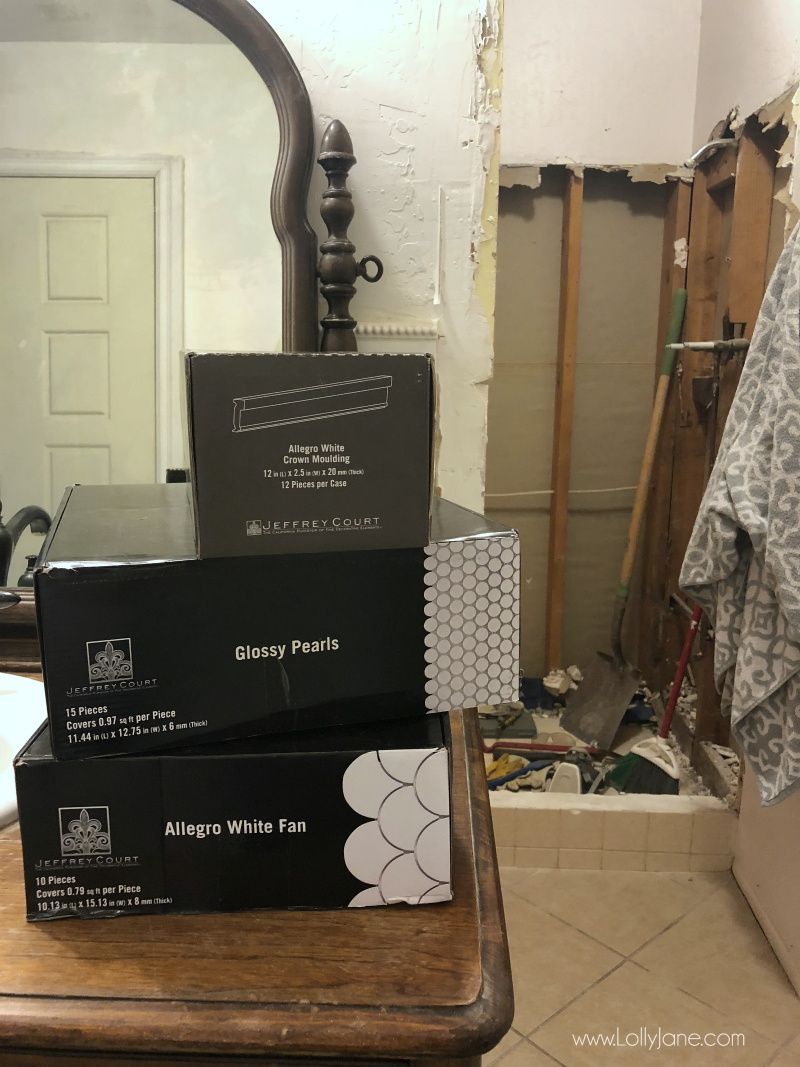 Hopefully next week will be a giant step toward finishing this glam farmhouse bathroom renovation! 1/3 of the way there!