Vintage industrial letters | Restoration Hardware inspired
I'm not willing to pay $15 per letter for home decor… especially when I have four kids who are in sports, music classes + preschool that I have to pay for on top of decorating my house! I spotted the cutest vintage industrial letters on Pinterest the other day and I immediately loved how the wood and metal compliment each other and the nails! Oh, those nails are SO cute! But, the price tag made me determined to make my own version so lo and behold, I'm sharing with you just that: an easy Restoration Hardware vintage industrial letters knock-off. And, the cost per letter is only $4.03. Bam.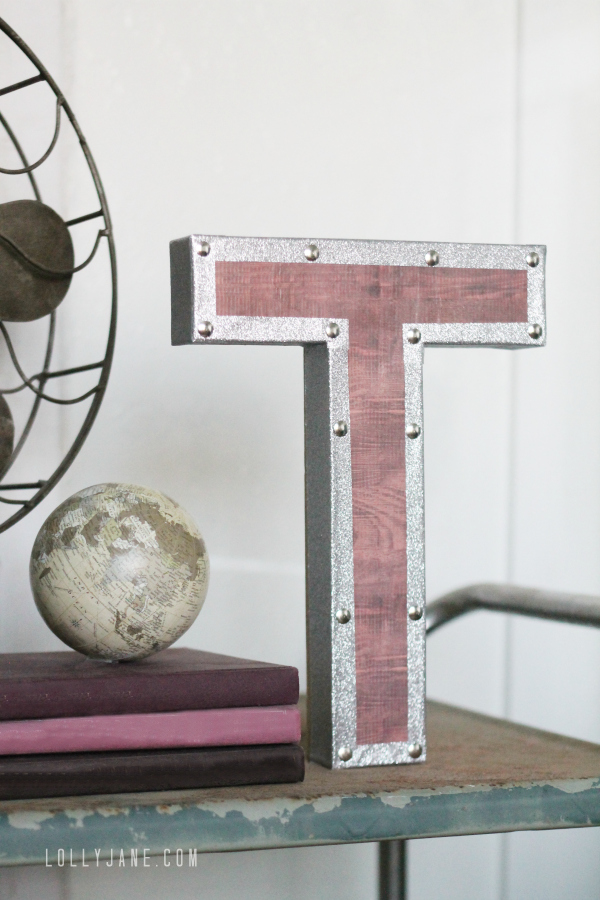 I couldn't have made the letters without our favorite adhesive, Duck Brand Craft Tapes new silver glitter tape! That's right, glitter. And the best part? It doesn't flake off like other glitter tapes because it's self adhesive with zero paper backing. Easy to peel, rip or cut with scissors. I. Love. It. It's great because you can add texture without the bulk. (Plus they carry aqua, red and pink in addition to this fun silver!)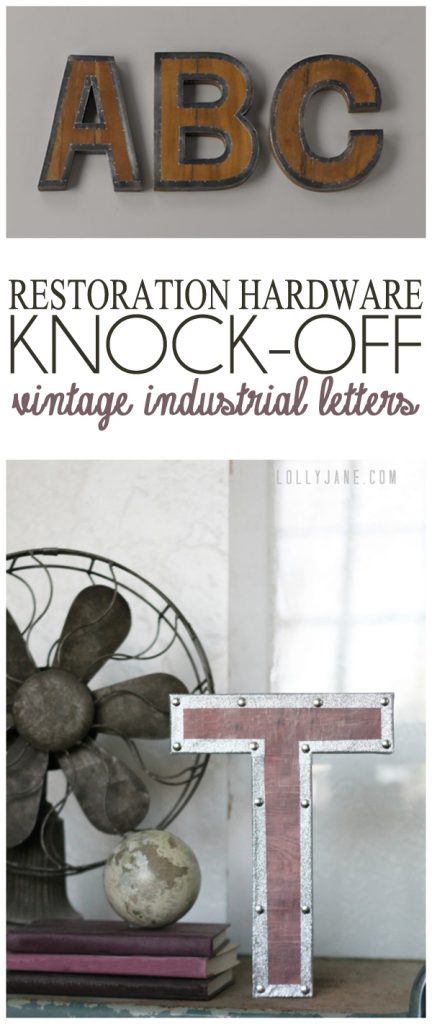 To make your own vintage industrial letter, gather the following supplies:
paper mache letter (JoAnn's, $3.99/sale)
silver push pin tacks (Dollar Tree, $1)
wood scrapbook paper (had on hand)
Duck Brand Crafting Tape ® (on hand)
DecoArt decoupage (on hand)
foam brush, scissors, pencil
Directions:
Backward trace your letter onto the wood scrapbook paper, cut out.
Apply a layer of decoupage onto your letter, lay scrapbook paper on top of it.
Smooth it out and let dry.
Using glitter Duck Brand Crafting Tape ®, start from the bottom of the letter and push onto letter, going 1/4″ in.
Repeat all the way around the letter.
When you've trimmed it up and are happy with the same thickness all around, push tacks into corners and middles of the letter to mimic nails.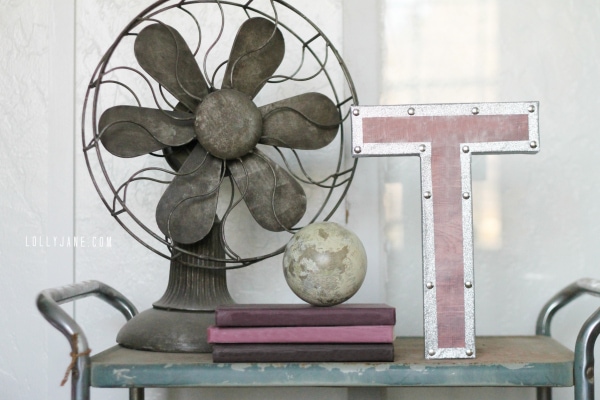 It's that easy and will cost you 1/3 of the price of the actual store we were inspired by. Winning! 😉 My 7 year old son was so excited that he had his own cool letter that he carried it around with him for a little while until I finally talked him into putting it back on his shelf in his room. Silly kid. Now his older brother wants a "B" for his shelf! Good thing I have all the supplies and it's so fast to make.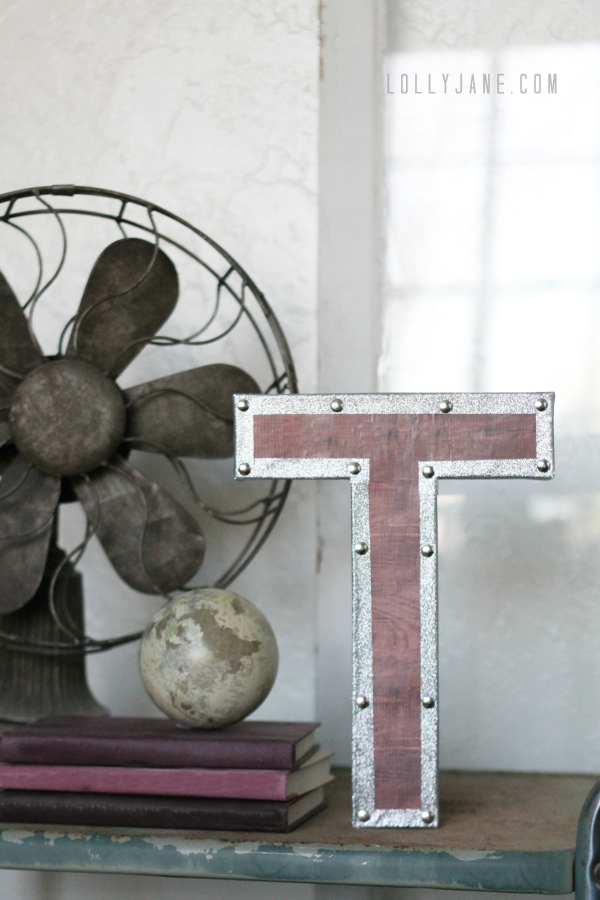 It would be so cute if you spelled out HOME or BATH for a non-kids room too. We made some cute dining room Anthro-inspired EAT letters a few years ago that would be cute with an industrial twist! 😉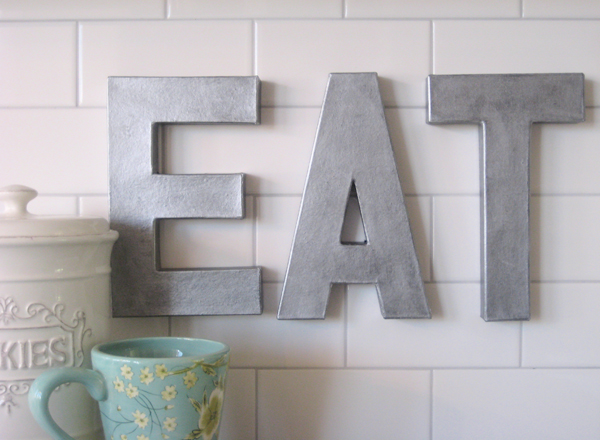 Be sure to check out more of our home decor projects like our foam laurel board,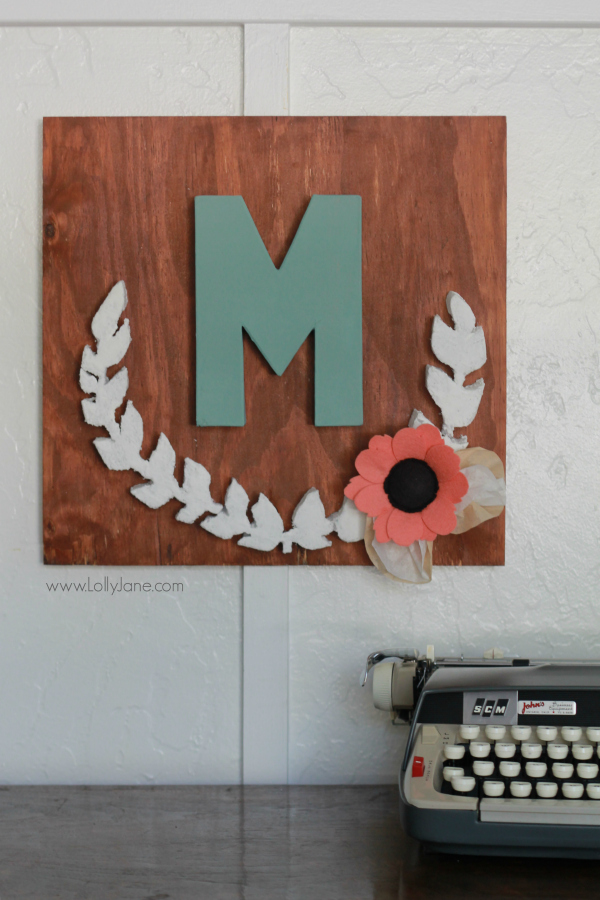 our easy moose head sign,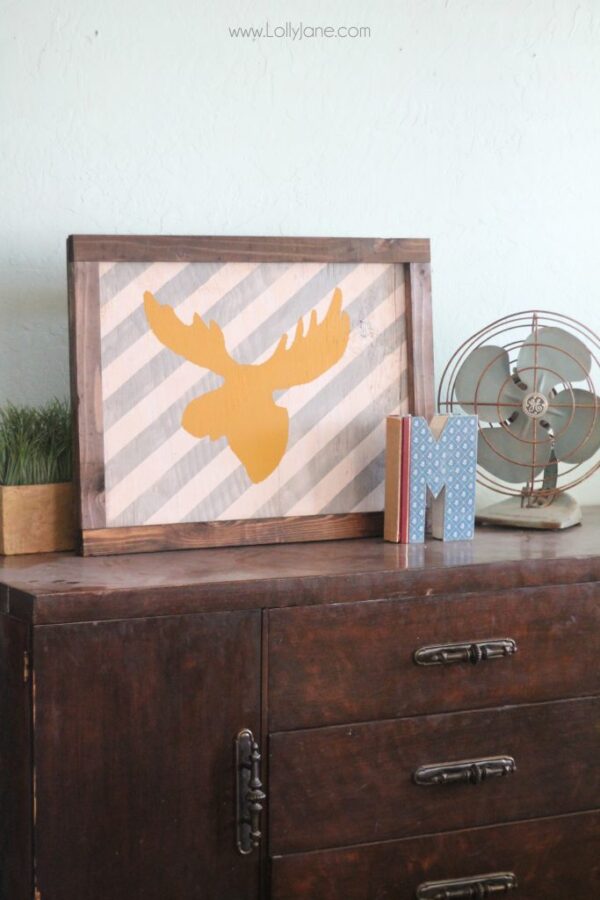 and our rustic LOVE barn wood sign.