Anthro-inspired Zinc Letters
Anthropologie
has super cute letters out right now. But we have some even cuter Anthro-inspired Zinc Letters out too (;

What's not-so-cute is their $18/EACH LETTER price tag.
Yikes!
Motivates you to make your own, right?
Well, we did… for only $5.39!
Local craftstore's chipboard letters $1.99/each* .
Black acrylic paint . S
ilver metallic paint .
Bristle paintbrush .
Sponge paintbrush
*I used a 40% off coupon, total was $5.39; everything else I already had
1. Paint each letter black with sponge brush, covering the letter evenly.
2. After dry, lightly dry brush each letter with the silver metallic paint.
3. After you get the look you love, lightly distress edges black with sponge brush.


Easy right?
And you just saved almost $50 by Doing It

Y

ourself!
Also check out our vintage industrial letters, a Restoration Hardware knock off!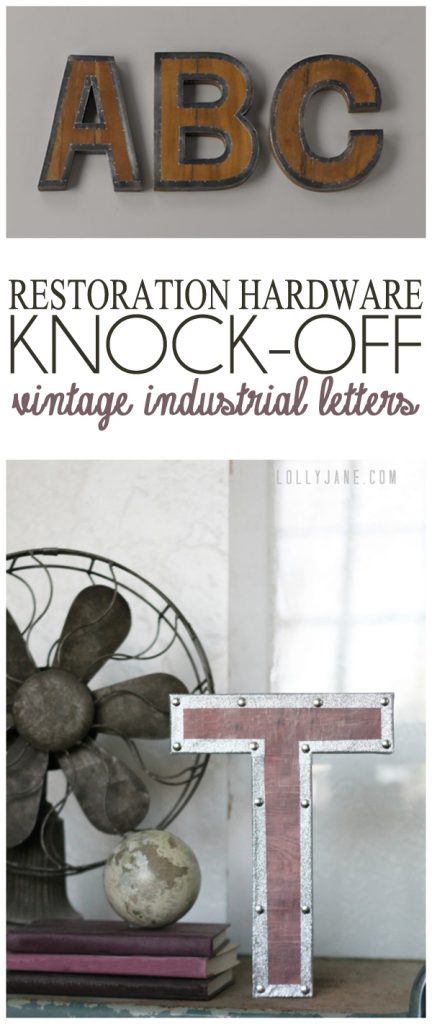 We're crushing hard on these LAUNDRY letters as well…source unknown!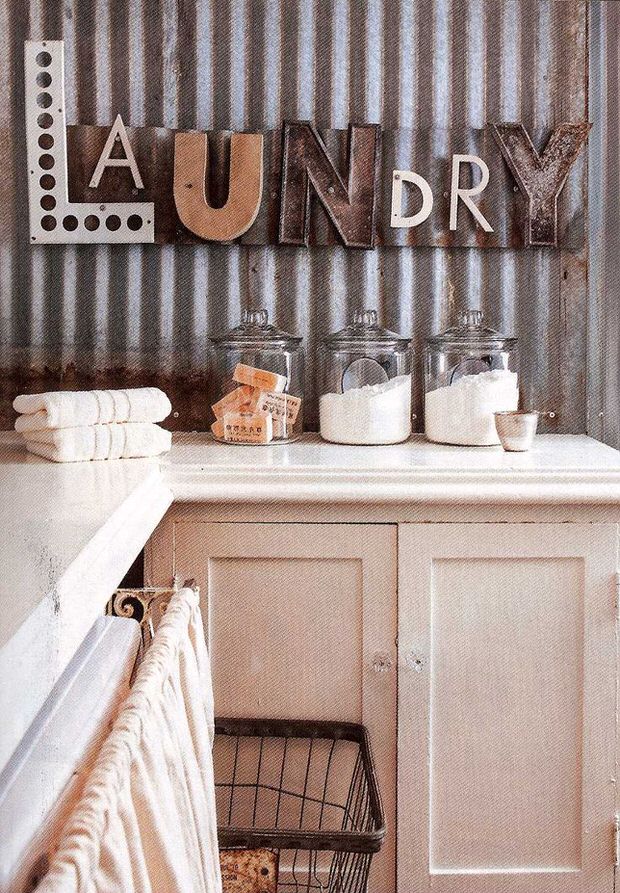 It would be so cute if you spelled out HOME or BATH for any of these styles for a non-kids room too. Be sure to check out all of our home decor ideas like our faux wood state art, our hand painted arrow sign, plus our grain sack monogram and many more!