DIY foam laurel wall decor
You know when you have an idea in your head and then you bring it to life and it's not what you wanted at all?? Hate that! Luckily this project DID turn out how I imagined and I love it even better than I saw it in my brain (: (Wait, you don't fall asleep thinking of new home decor projects like I do?? Crazy!) This little diy foam laurel wall decor was fun to make. We're apart of Make It Fun®'s creative holiday team and love a good craft challenge. This month was all about inexpensive gift ideas…wouldn't your friend adore a custom monogram sign like this one?? M is for monogram…and also my last name! Read on how to make your own (: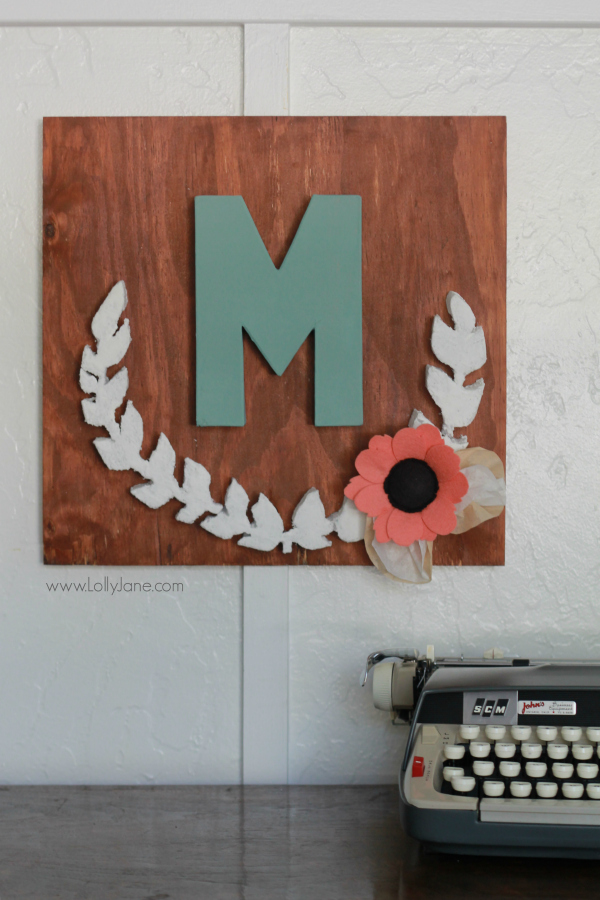 Supplies
FloraCraft Make It: Fun® Foam® sheet
StryoGlue®
SmoothFinish®
Marker
StyroCutter Plus®
coffee filters: natural brown and white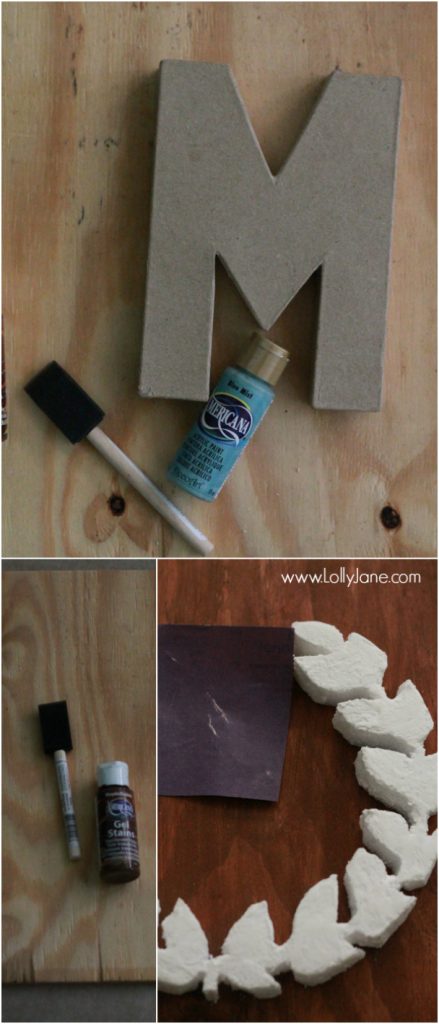 Directions:
I realized I missed a lot of step-by-step pictures, my apologies. I did this craft in stages, when time permits..stinkin kids (; Just teasing. I cut my wood to 16×16 square then stained it. I painted the M a pretty blue and let it dry. I used the image below and eyeball'd it to draw a laurel pattern on a sheet of styrofoam (same way I cut out the ghosts!!). I then used my fav tool, the StyroCutter to melt it out of the foam…so fun!! I covered it in SmoothFinish like I did with the deer head. I did a quick sand to smooth out any lumps and didn't bother to paint it.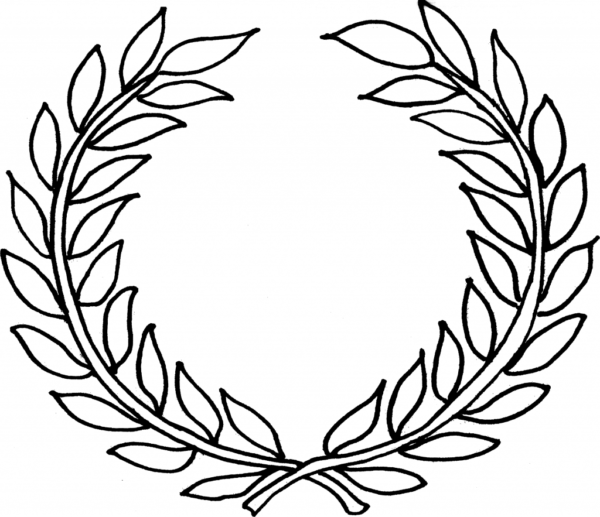 See the broken laurel and marker stabs?? Stinkin nephew, lol, he snuck into my craft room and messed with my project! No worries, I used the StroGlue to fix it.
To attach the foam + monogram to the wood, I didn't trust hot glue (it melts plastic) so I grabbed Elmer's ProBond…seriously love that stuff…my decorative vent is still hangin' on tight! We brushed it on with a foam brush to the backside and set slightly heavy items on top of it to dry.
Instead of filling in the broken laurel, I decided to play with the whole mixed media trend and add a felt flower and coffee filter leaves to hide the damage. Cole Frank on Etsy is a cute local and made these pretties for a craft event we went to last year. We swiped it from the tag and put it on top of a handmade coffee filter "bow" we twisted together. Easy, right? I just doubled up a white & natural coffee filter then twisted them like a bow…I added a dab of hot glue to keep it in place. Then I hot glued the felt flower on top. DONE!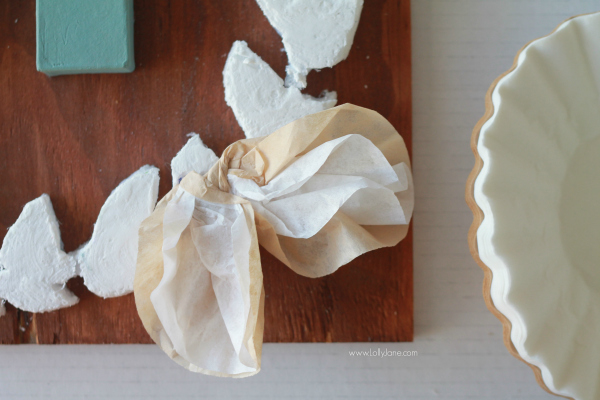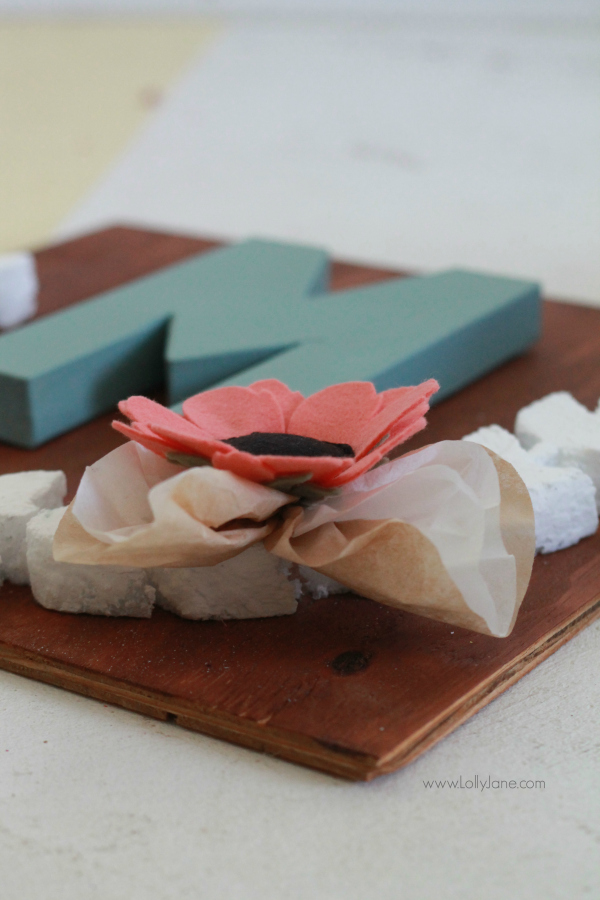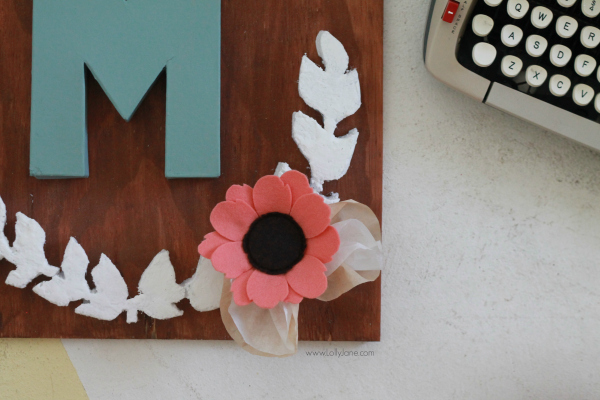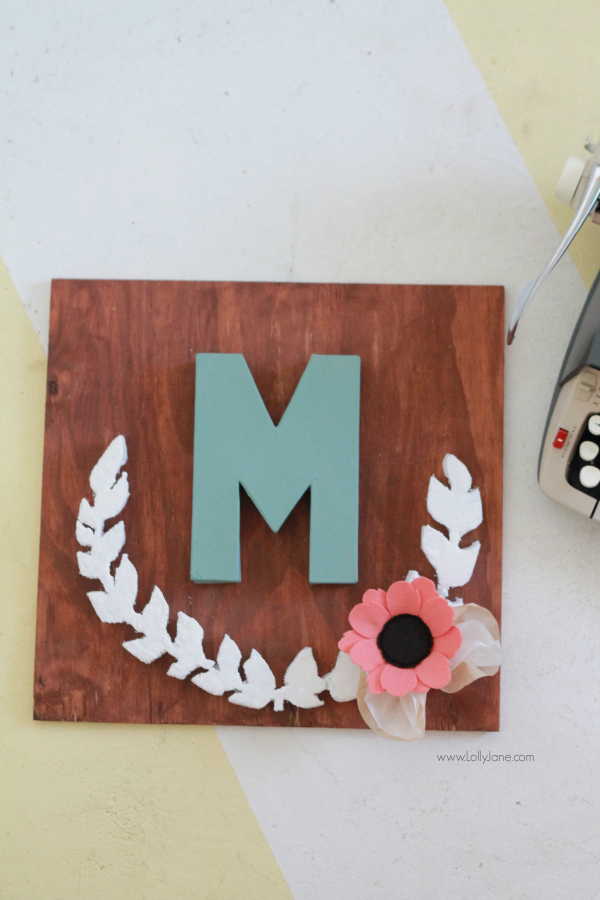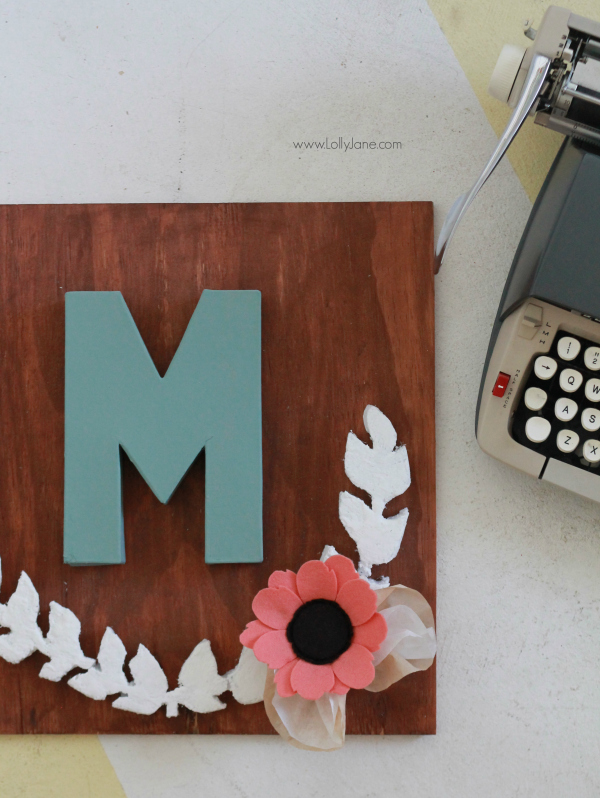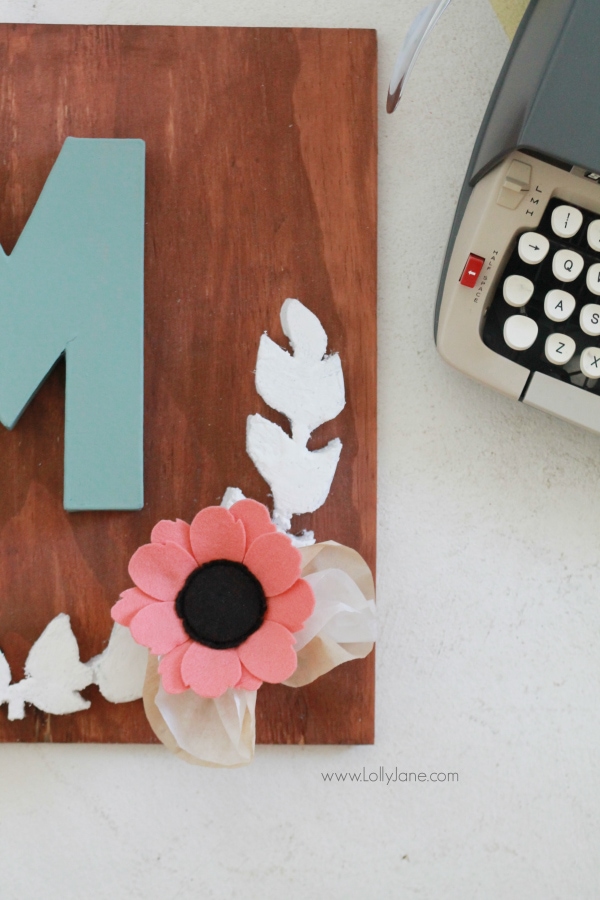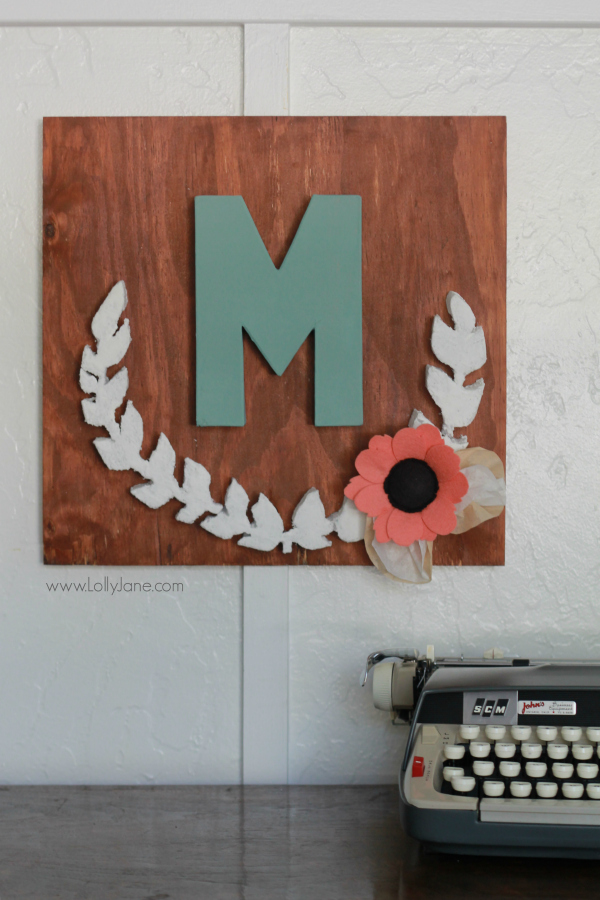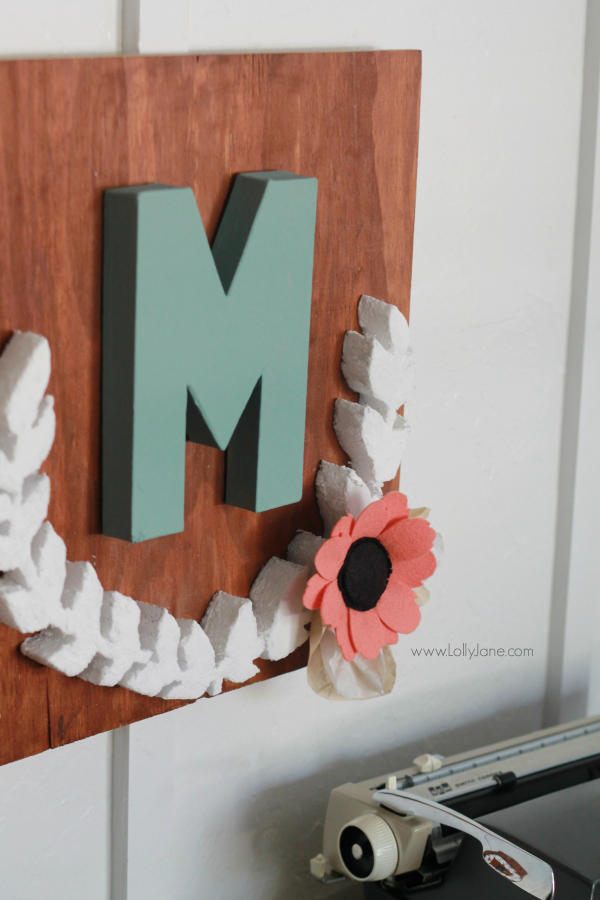 Check out all of our foam ideas like our favorite faux deer head pallet art that BHG magazine featured last month!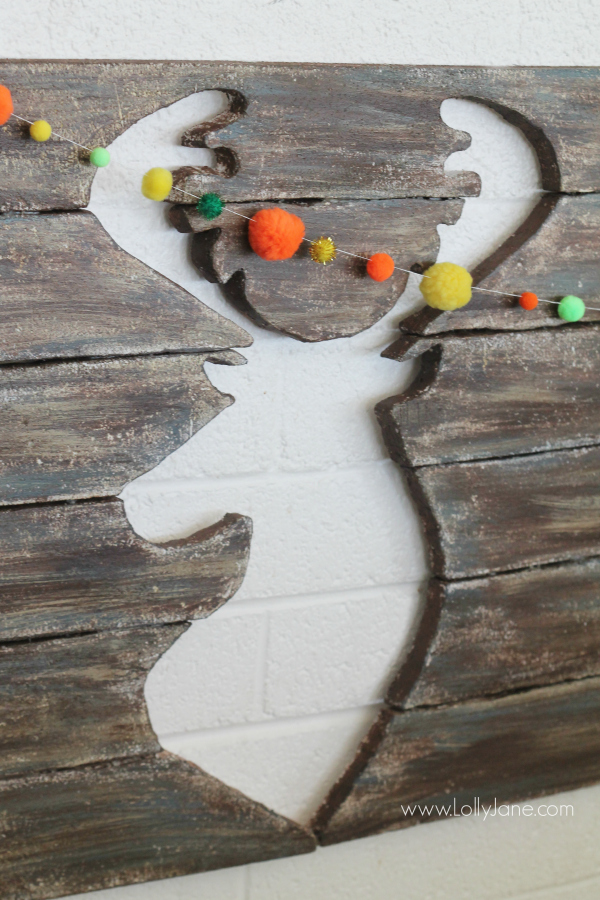 Also visit our full DIY ideas like our hand painted arrow tutorial, so fun!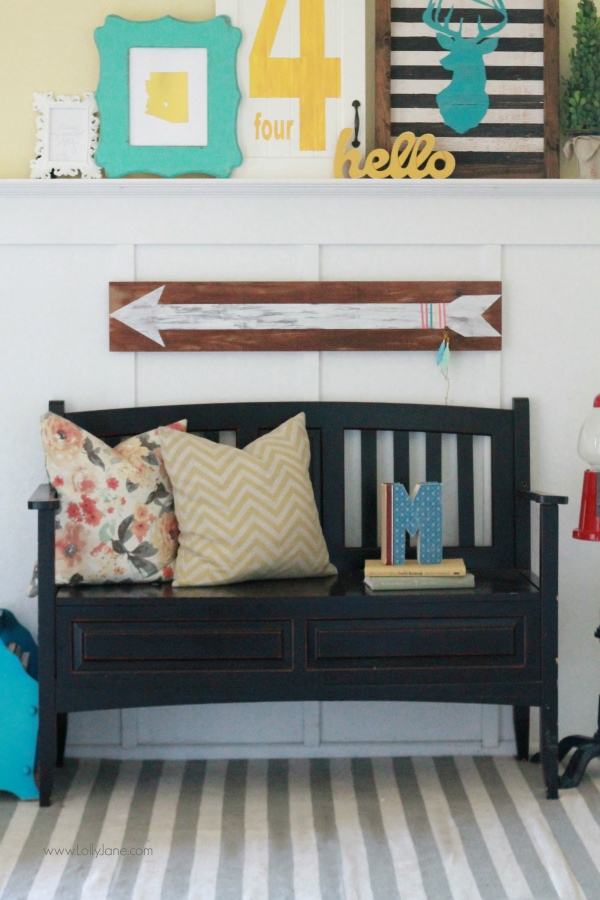 lollyjane.com" width="600″ height="900″>
coffee filter wreath that we made for Valentine's Day….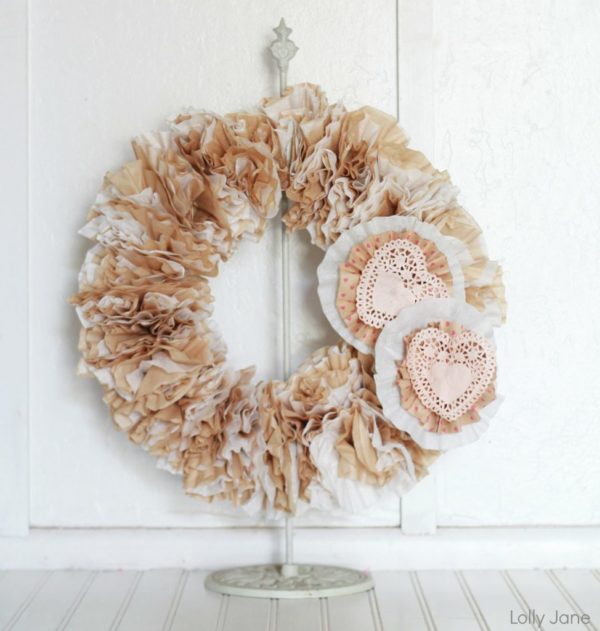 although it ended up in my family room!