It's already over 80 degrees here in Arizona. Uuugh! We are hoping if we keep making spring and Easter decor, maybe, just maybe, it will slow those triple temps down. (Not likey, lol!) We spied some yummy yarn in an orange hue at the craft store earlier this week and paired it with leftover styrofoam cones from our Make It Fun stash and viola! Our cute yarn wrapped carrots were born, perfect for spring (and Easter!)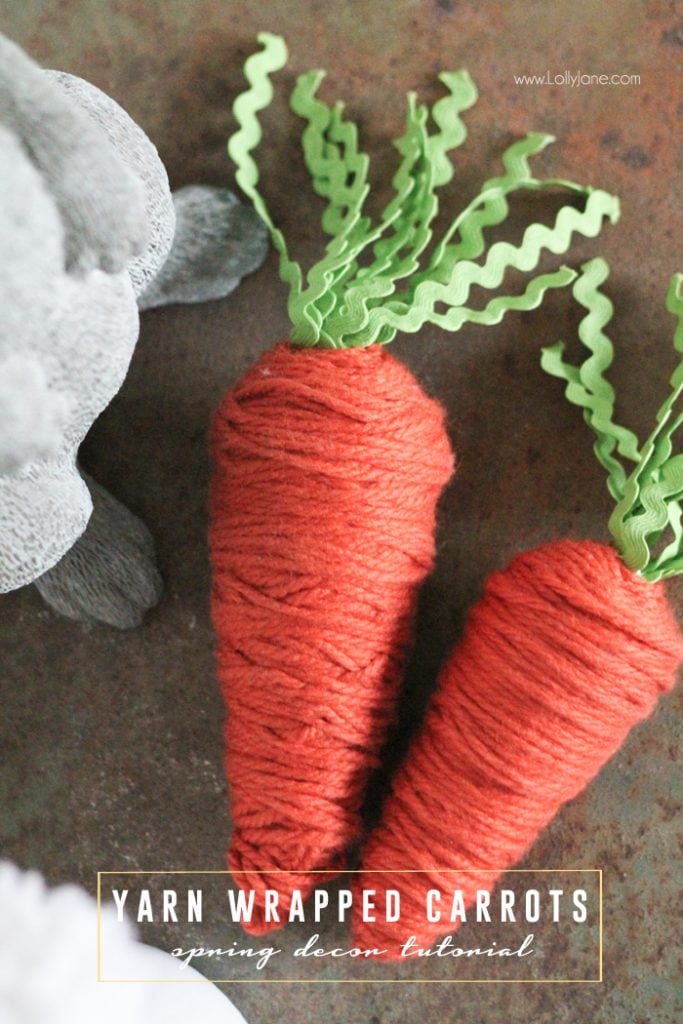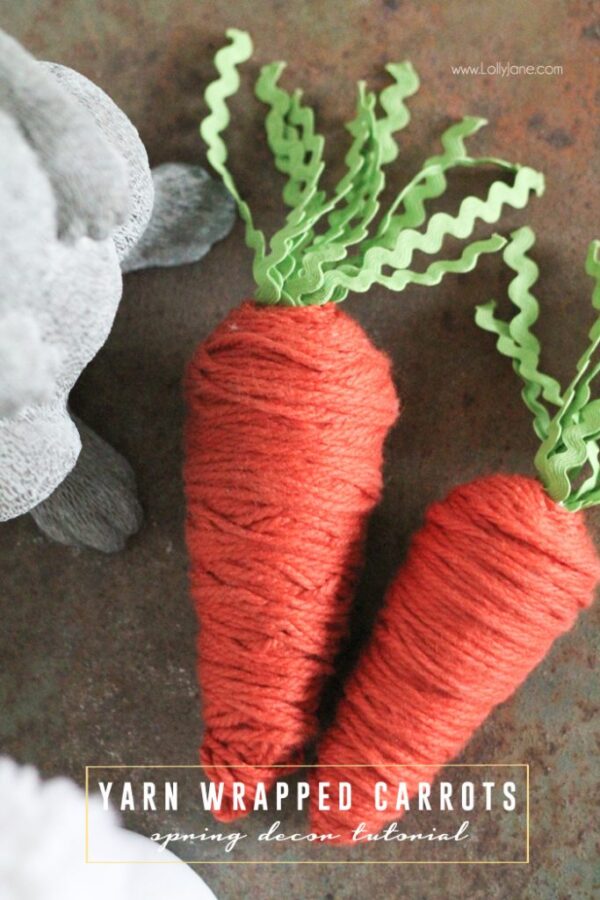 These were a snap to make and took about half an hour from start to finish.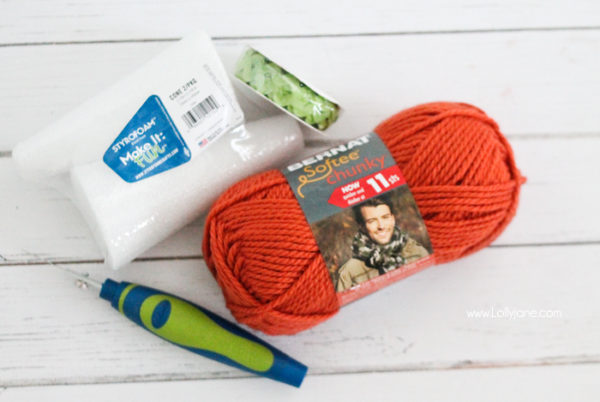 You need just a few supplies:
Make It Fun styrofoam cones (you can get these at Joann's)
Orange yarn
Green ric rac ribbon
Styrofoam cutter (a butterknife will work, too!)
From the collage you can tell this cute project is pretty self-explanitory but we'll share a few tips anyway 😉
Shape the cone into a carrot shape. (We used the cut edges from the top and recycled them to form the tip of the carrot.)
Wind the yarn, starting near the top, around the cone then wrap wrap wrap!
To secure loose yarn into place, push straight pins around the cone (we used about 15 per carrot, towards the top and the bottom only.)
Wrap the ric rac ribbon around your hand 5x's; cut from spool and (while ribbon is still in one wrapped piece) place onto the top of the carrot and secure with U-shaped pin.
Once the ric rac is secure, cut the tips of the wrapped ribbon so they're in pieces.
Repeat with the second cone and style!
These little cuties are fun paired with our concrete bunny Kelli snagged at Goodwill a few years ago but would also look good with a fresh pitcher of flowers, next to a pile of colorful Easter eggs or even hung from a wreath. Whatever you do with them, they're for sure an easy new DIY addition to your spring decor!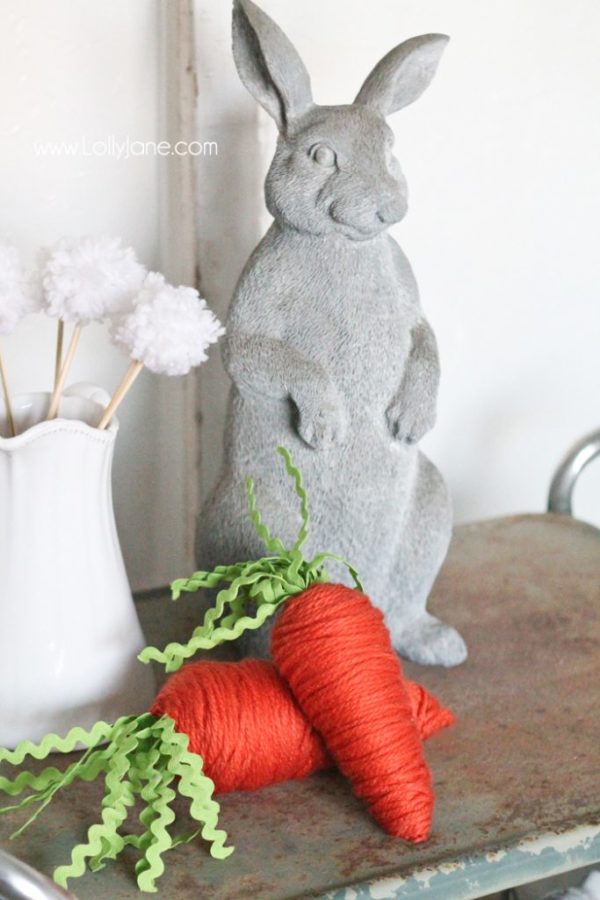 It's also day four of the fabulous "It's a Spring Thing" blog hop! (See last year's hop here!) There are 14 different blogs participating and offering SO much amazing spring inspiration it will make your head spin so pop by and check them out!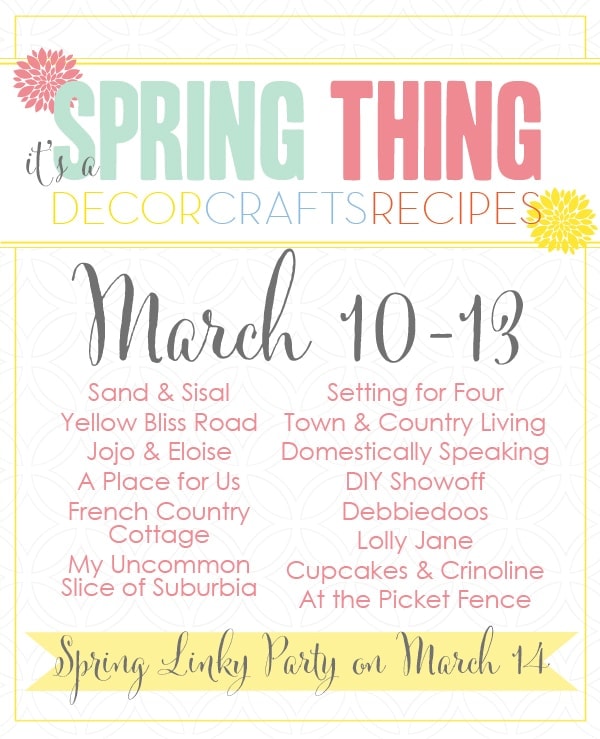 It's a Spring Thing Blog Hoppers:
~ Monday ~
Maryann from Domestically Speaking
Heather from Setting for Four
Kim from Sand & Sisal
Courtney from French Country Cottage
~ Tuesday ~
Jennifer from Town and Country Living
Roeshel from DIY Show Off
Kristin from My Uncommon Slice of Suburbia
~ Wednesday ~
Destiny from A Place for Us
Angelina from JoJo & Eloise
Kristin from Yellow Bliss Road
~ Thursday ~
Mary Beth from Cupcakes & Crinoline | Heather & Vanessa from At the Picket Fence | Kristi from Lolly Jane | Debbie from Debbie Doos
~ Friday ~
It's a Spring Thing Linky Party!
Tomorrow (the 14th) you can link up your OWN spring projects.… come share your spring or Easter décor, recipes, crafts and more! We'll be furiously pinning away to the "It's a Spring Thing" pinboard so bring us your best, yo!
In the meantime, check out our roundup of 18 fun carrot ideas– from decor to treats, it's got the carrot lover covered 😉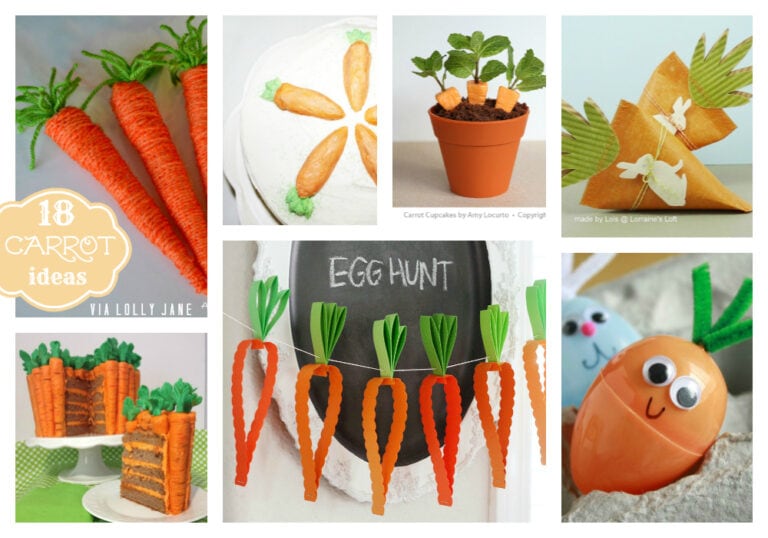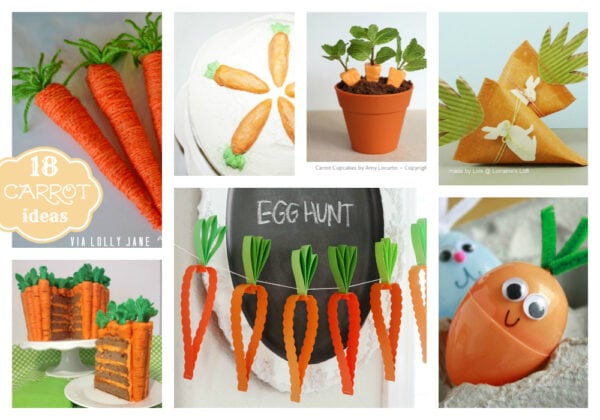 Or if you just want a cute Easter gift tag (free printable) with a carrot on it, here you are!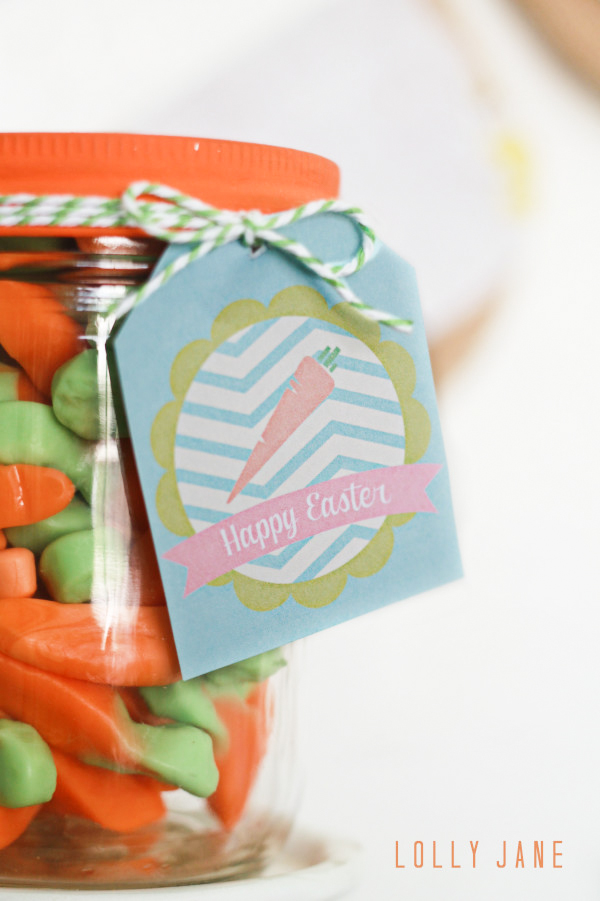 and these darling bunny bait free printable tags:
XOXO