Printable Memory Photo Book for LDS Baptism, a special way to use up all those baptism photos. makes for a great keepsake!
When children in our Church are baptized, it is a special event to be cherished and celebrated. To prepare for the celebration side of my sons baptism, I got him gussied up in his new 3-piece suit and had my friend photograph him on the Gilbert Temple grounds then ordered a simple customized invitation from Etsy to invite our extended families.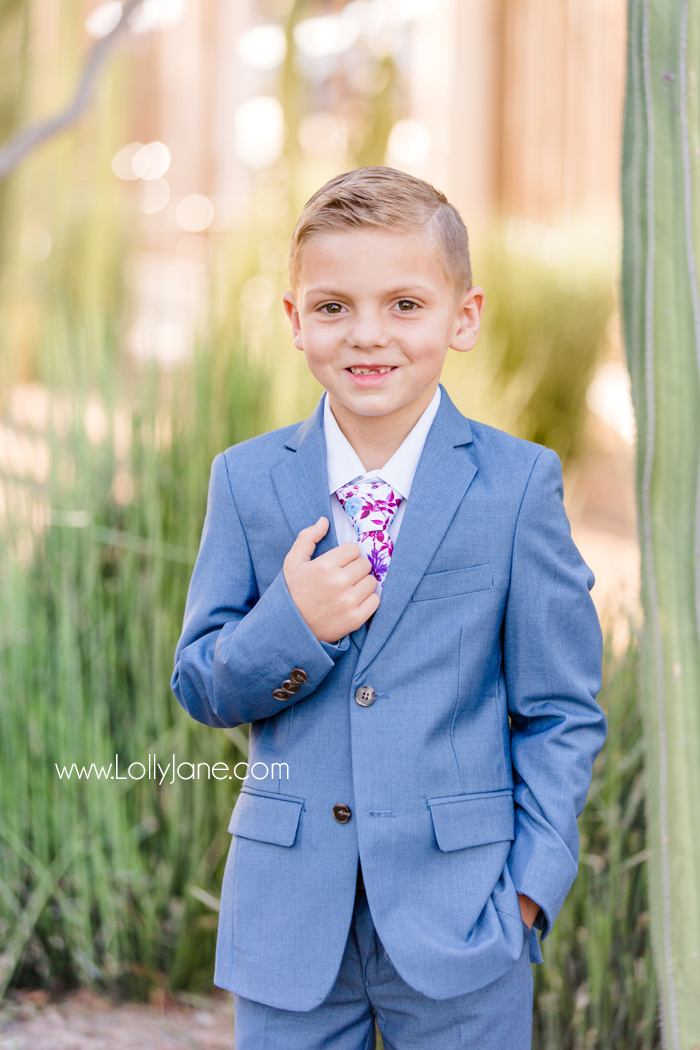 Since I only used the above photo on his invitation but LOVED the handfuls of others taken, I decided to create a Memory Photo Book that doubled as a Sign-In Book to be able to include them all. I'm so happy the rest of the photos were highlighted on his big day instead of being unused or forgotten. His special little book turned out SO stinkin' cute and was under $7 to make!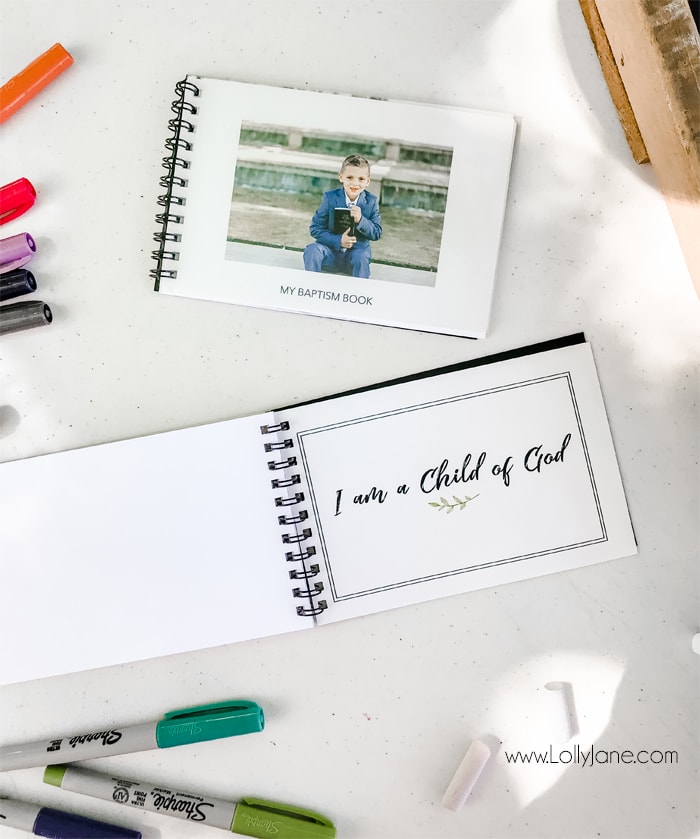 Check out more of our religious posts!
Printable LDS Baptism Photo Memory Book:
Click the links below to download these printable baptism book pages then upload to Walgreens to create your own 4×6 photo book!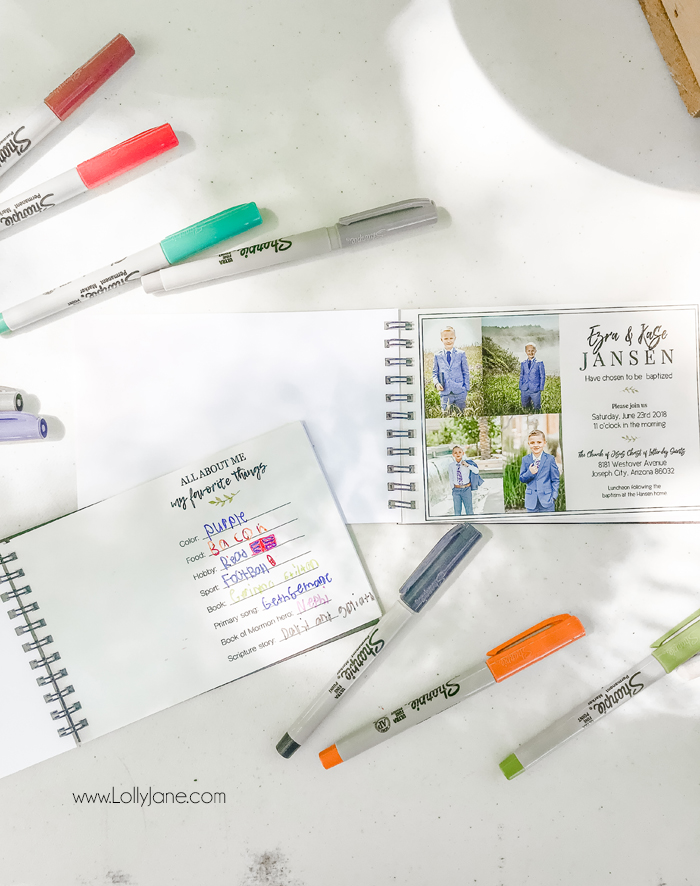 Other ideas for what to include in your Baptism Book:
Keep in mind 95% of my sons Baptism Book are pictures of him but here are a few ideas of what else you can include, the sky is the limit if you want to go crazy but keep in mind Walgreens only lets you print up to 25 pages of the 4×6 size same-day photo book.
Program
Favorite Things
Poem or Quote
Confirmation Blessing
Letter from Parent(s)
Testimony
You can see below how Walgreen's online photo book program works… it's SUPER easy, just upload pictures and drop in where you wish. There are a few layout options and this works great for both vertical and horizontal images. I formatted his digital invitation and program outline to a JPG and sized them down to 4×6 to be able to include them in my sons booklet. Just repeat the process for any of your own special pages you wish to include; as long as it's a JPG, you can upload and include it in your own book! It really is a simple project that takes an hour or so to create and would make a great gift for any kiddo's special baptism day. 🙂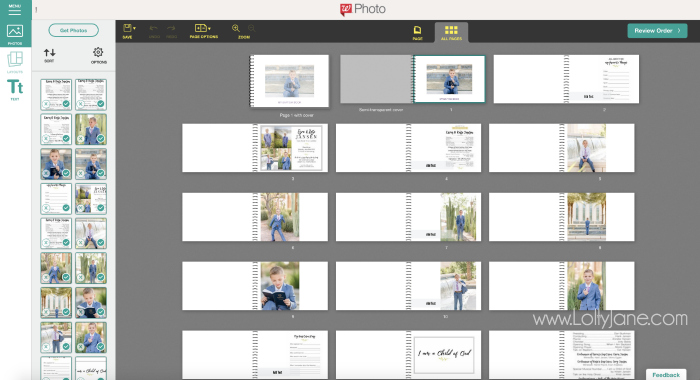 I picked up a pack of colorful fine point Sharpie markers and passed those + the booklet around during the downtime part of the the baptism when my son was changing from his wet clothes to dry ones, just for those who missed signing it when it was on the sign-in table. 😉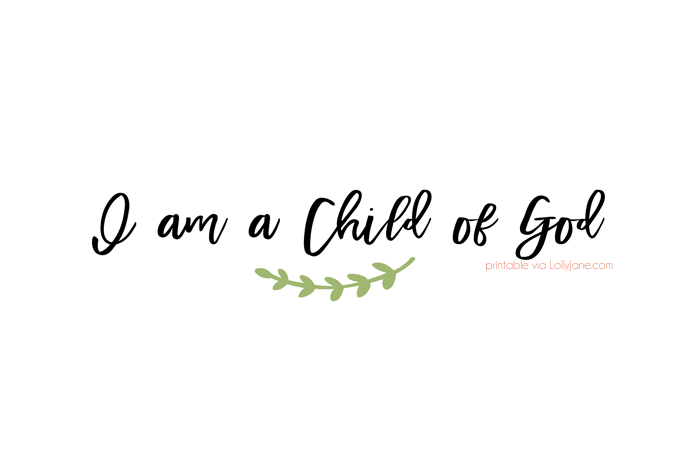 FREE EMAIL COURSE
5 Low Cost Tricks to Make Your House Look Like $1 Million
It's Lolly Jane's 5 FAVORITE Tricks to spruce up your space affordably.

Don't miss these!