Now that school is back in sesh here, I have some one-on-one time with my little preschooler and am getting to do all the fun projects with her that are kind of hard with the other 3 around. Is it me or is play dough a scary activity to do with more than one kid anyway?! LOL!
This homemade play dough recipe stores well (it has lasted all summer long!) and doesn't make your hands dry so it's a definite keeper in our family plus, my 4-year old is loving how "orange-y" it smells! Note: Not edible! (;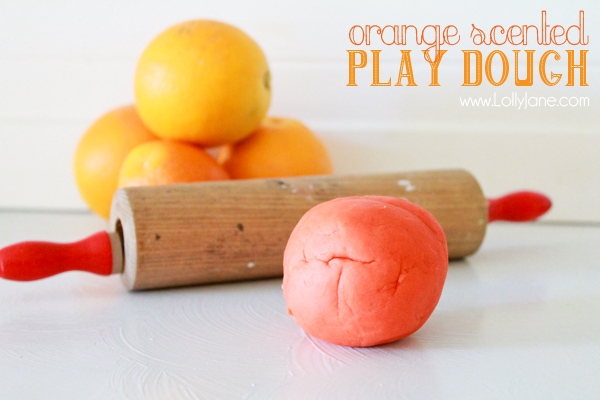 1 1/2 cups water
1 teaspoon yellow food coloring
1 teaspoon red food coloring
4 tablespoons cooking oil
2 cups flour
4 tablespoons cream of tartar
2 drop of orange oil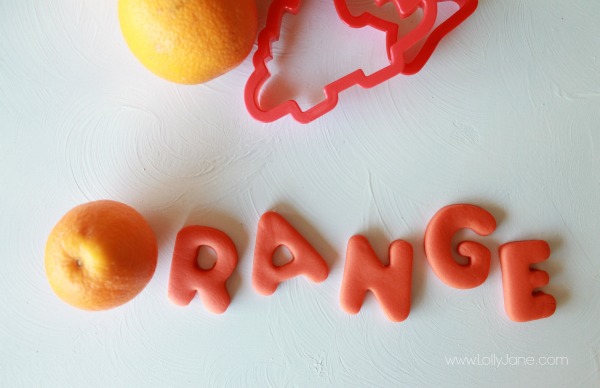 In a large pot, combine all ingredients.
Cook over medium heat for five minutes, until a ball of dough forms.
Cool the dough for five minutes then knead with your hands till smooth.
Store in an airtight container in the fridge when not in use.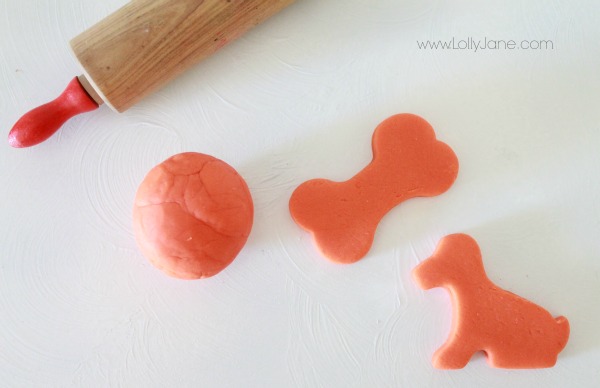 That's all there is to it! Find some cookie cutters and let your imagination run wild.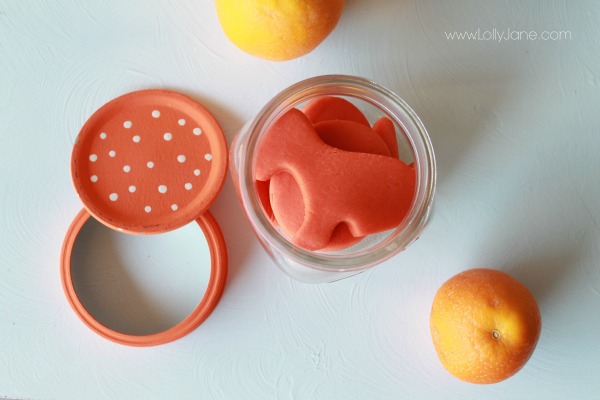 This recipe also makes a great gift for young kiddos! Just cut out fun shapes, place inside a jar then paint the lid to match the color of dough and you have an inexpensive gift the little will actually play with: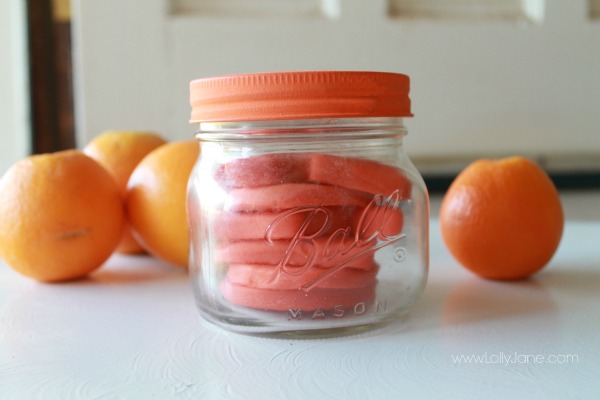 Pin so your friend's kids can enjoy too!

Check out Kristi's dino jar tutorial for another fun way to store play dough! For another boredom buster to do with your kids, take a looksie at our snake socks tute!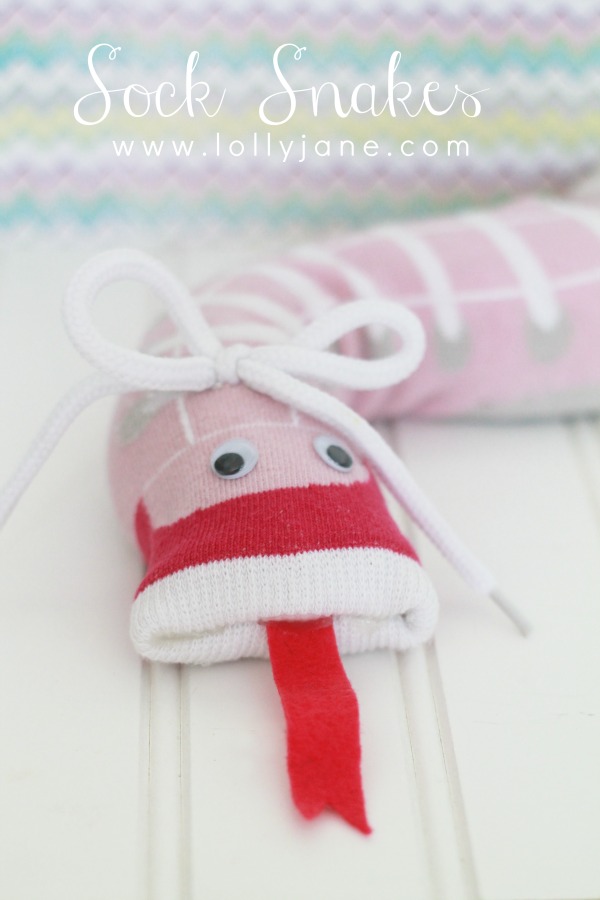 My kids handprint art is another popular post you can make with your kids of any age.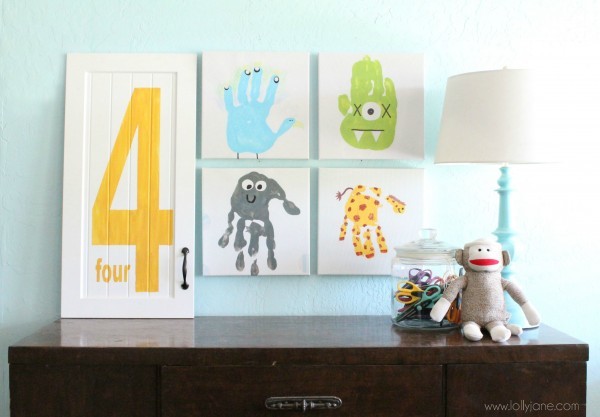 We also have some great pins on our  kids crafts Pinterest board. Tell us, what are you doing to keep busy now that your older kiddos are back in schoool? (: