We're sure you've seen the pumpkin craze officially begin! From recipes to decor, pumpkins are all over our social media sites and we couldn't be happier! We've decided to join in the fun and create an easy fall pumpkin pillow tutorial for my front porch, fall style.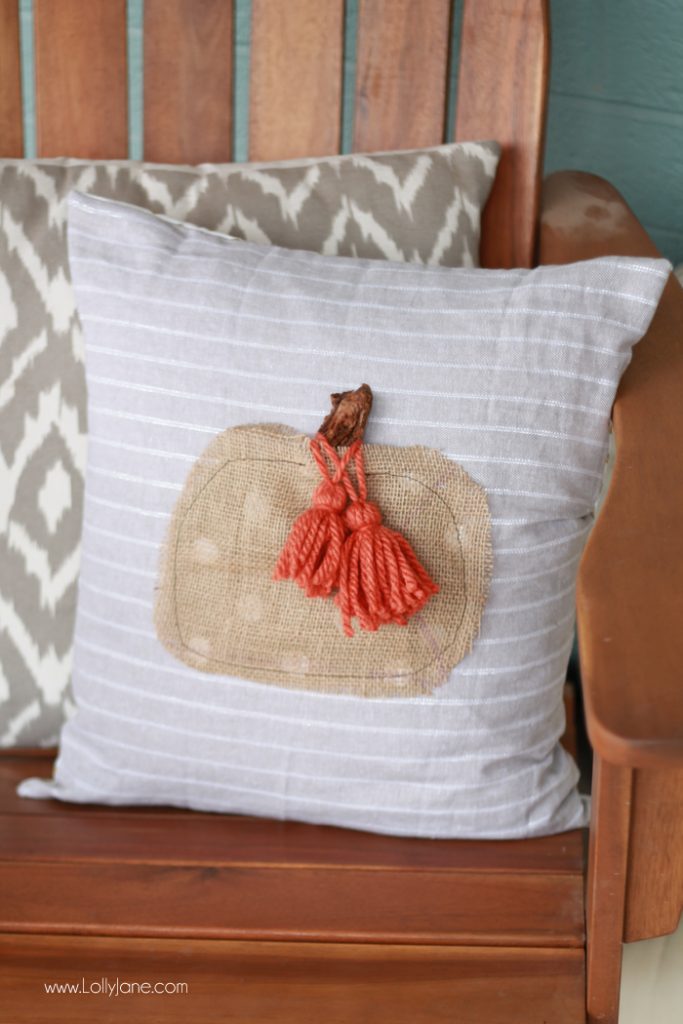 Instead of the typical orange fabrics we used our shiny new Fiskars scissors and cut out pretty neutrals in its place.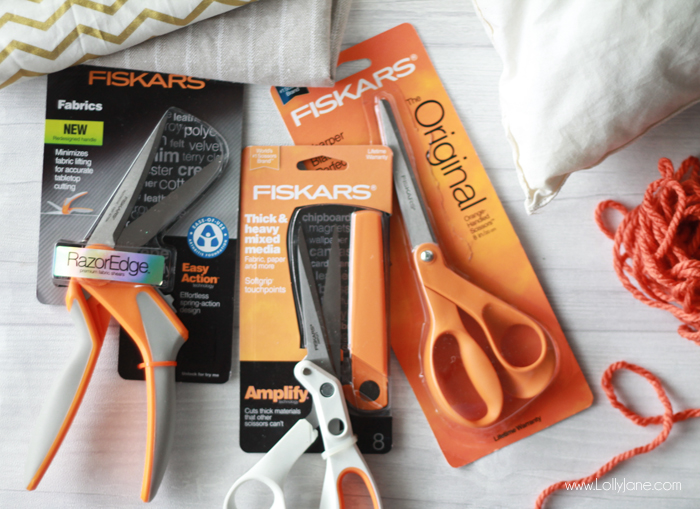 We used Fiskars Original Orange-Handled Scissors, Fiskars Easy Action Fabric Shears for Table Top Cutting and Fiskars Amplify Mixed Media Shears since we had fabrics and textures of all sorts so making this pillow was a breeze!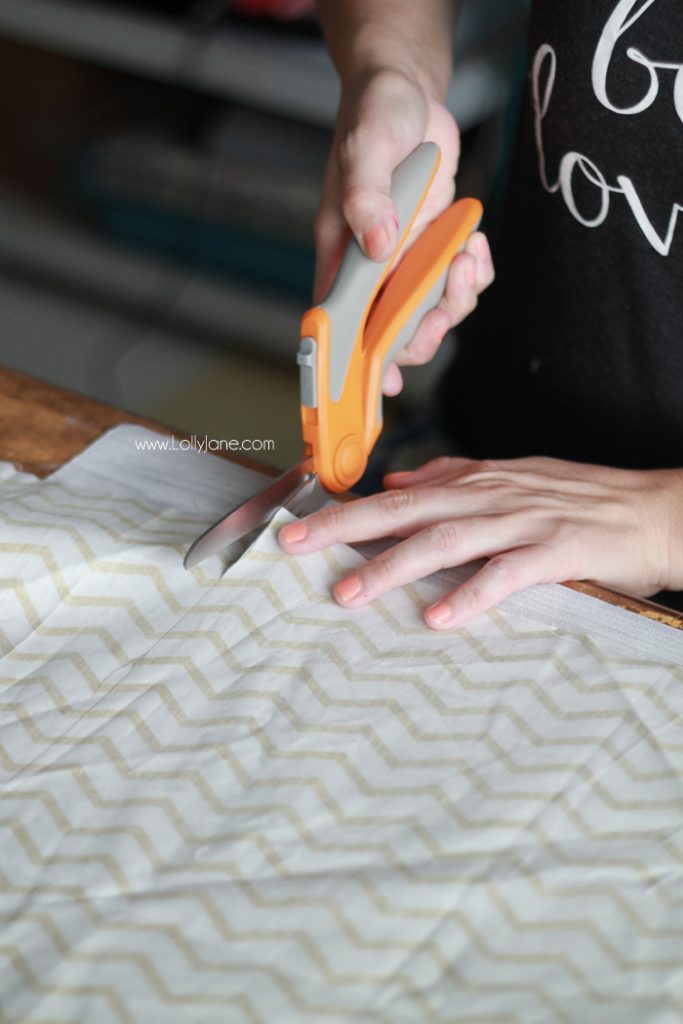 To make this we just measured our fabric against an old pillow cover and cut. Fiskars Easy Action Fabric Shears are so convenient for tabletop cutting. As you can see, the unique handle shape allows for more accurate tabletop cutting so we got the most precise cut each time. Easy as pie! We chose Fiskars Amplify Mixed Media Shears to cut the striped fabric since it was quite thick and they are perfect for heavier materials. True to Lolly Jane style, we didn't want to spend all day on one project. 😉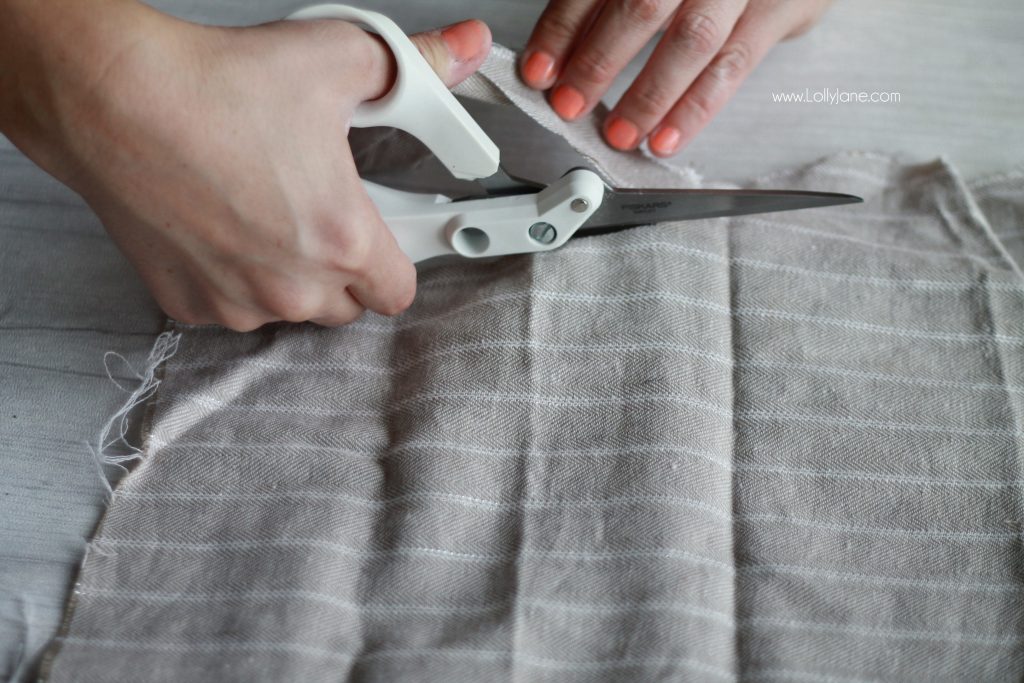 We used yarn to make tassels and our trusty Fiskars Original Orange-Handled Scissors got the job done smoothly, as always!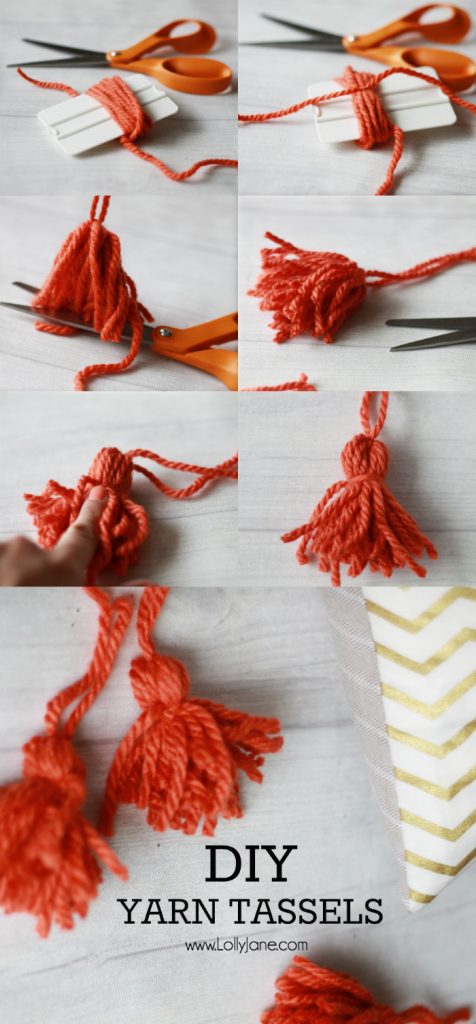 Working with burlap can be a pain without fabric shears so, after free handing a pumpkin shape, we cut the burlap using our sharp Easy Action Fabric Shears.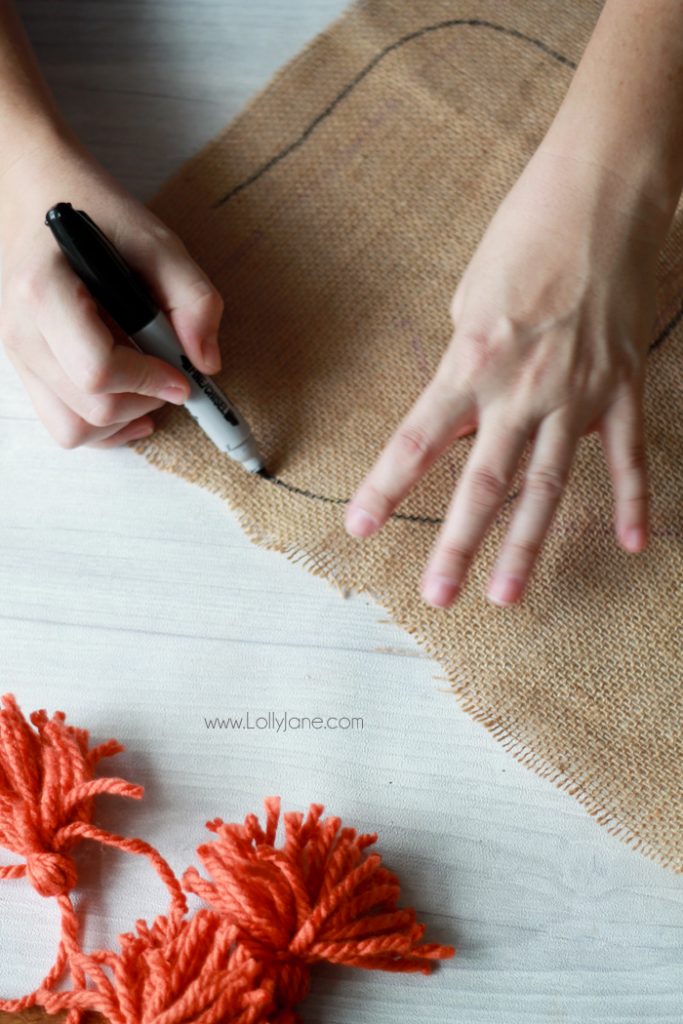 It cut like a dream as you can see! The edges are so crisp and pretty!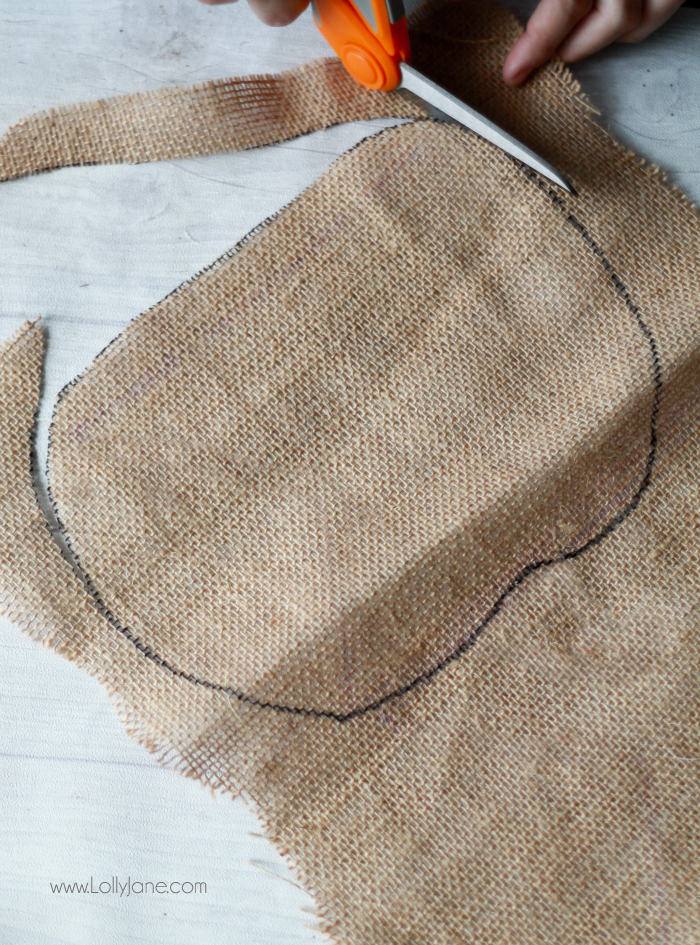 We backed the burlap pumpkin with polka dot fabric, cut just smaller than the burlap. We stitched it together then used fabric glue to adhere it to the pillow.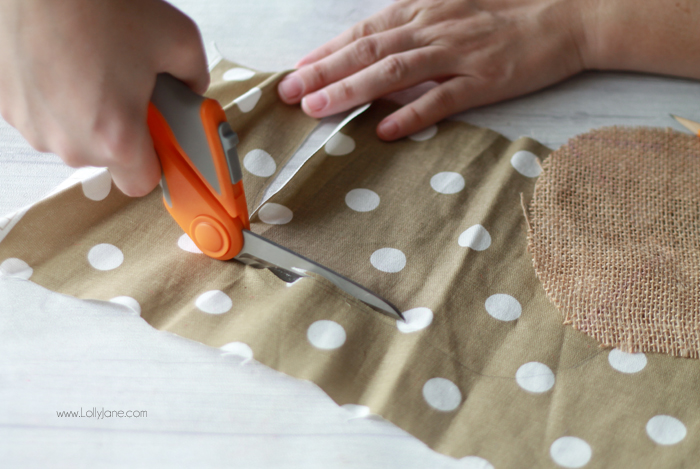 Note: Leave a small gap for the "stem" of the pumpkin. We chose an old stick from outside then hung the tassels from it… kind of a fun twist to fabric!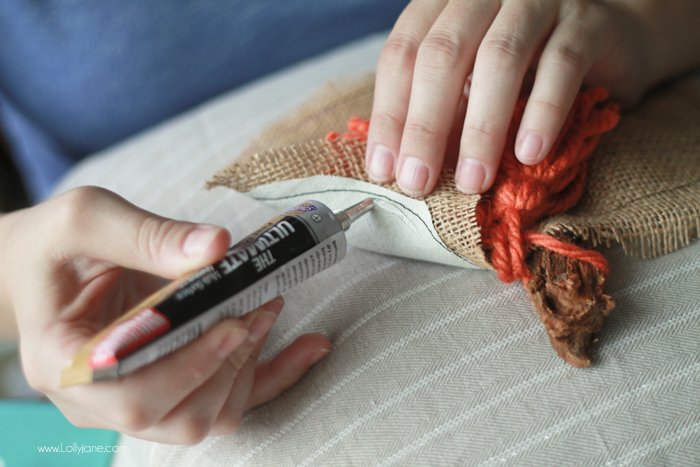 That's it!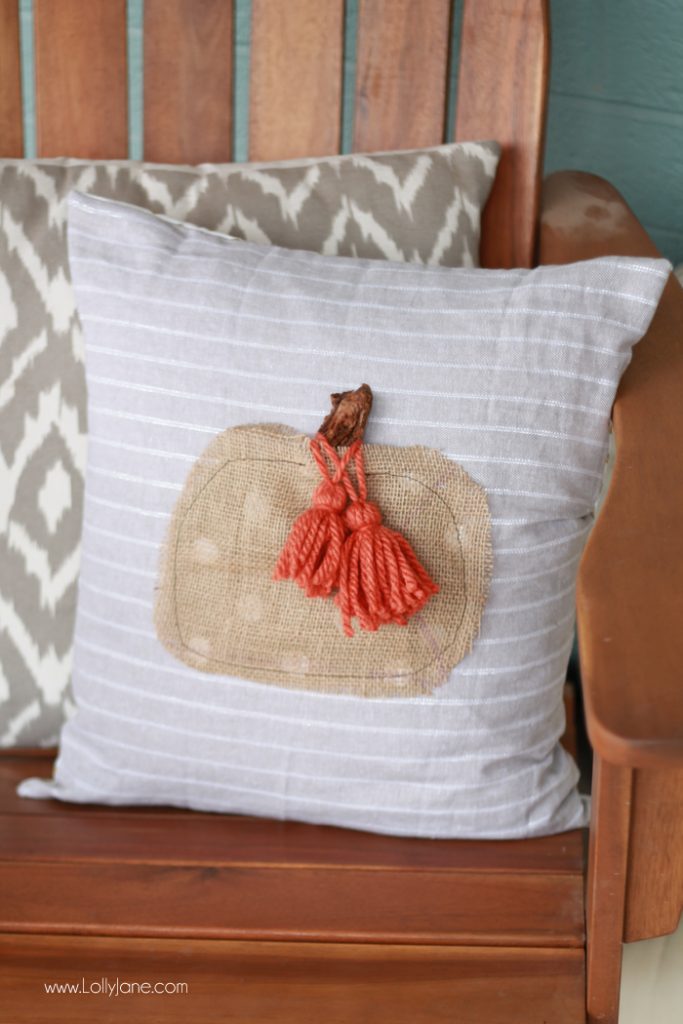 This project took less than 30 minutes to make and is so fun paired with the other faux pumpkins around it.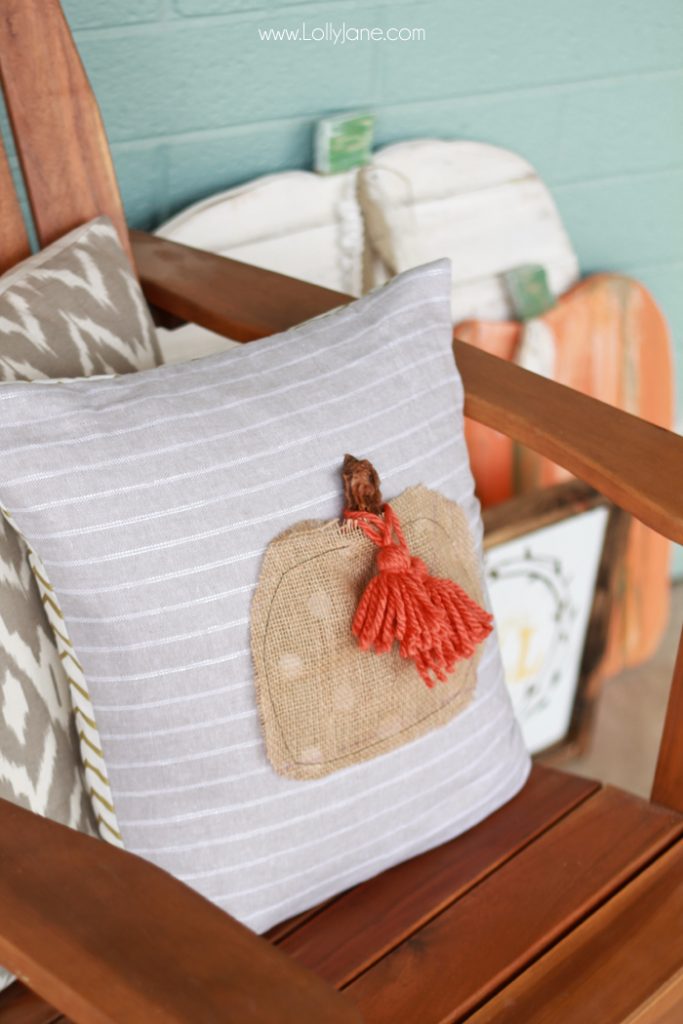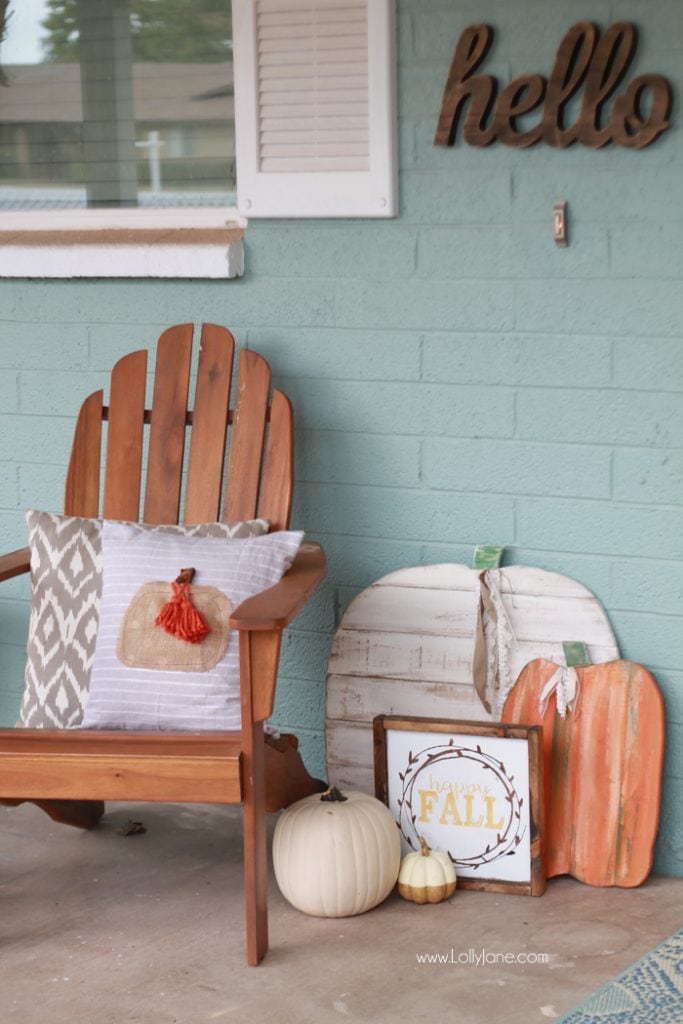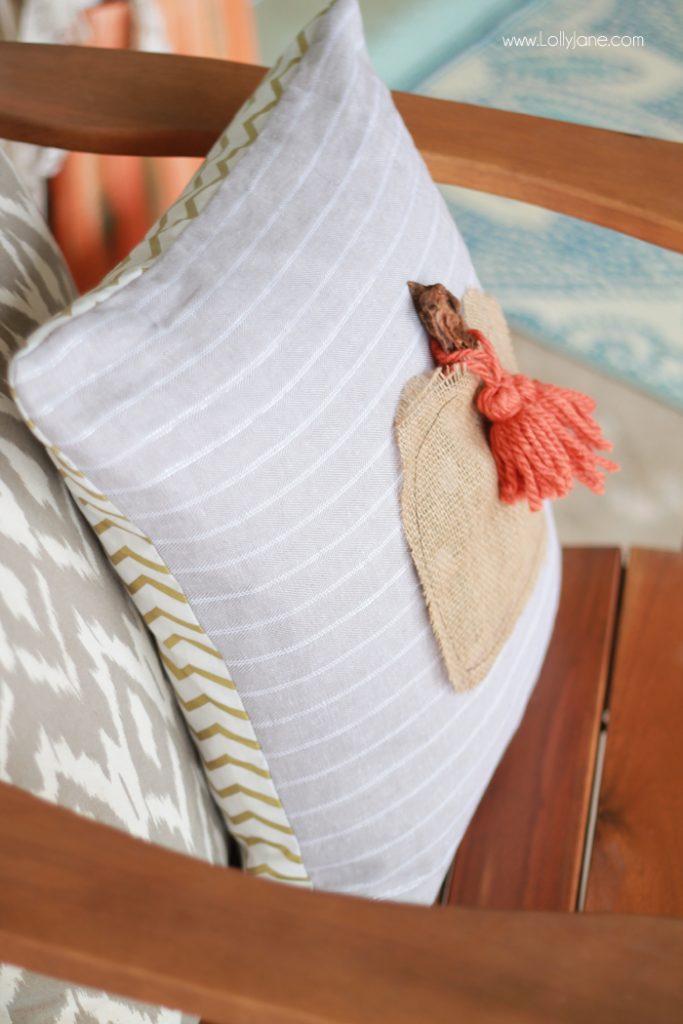 We'd love to hear what fall decor you're working on! Whatever your making, keep Fiskars in mind while doing so! 😉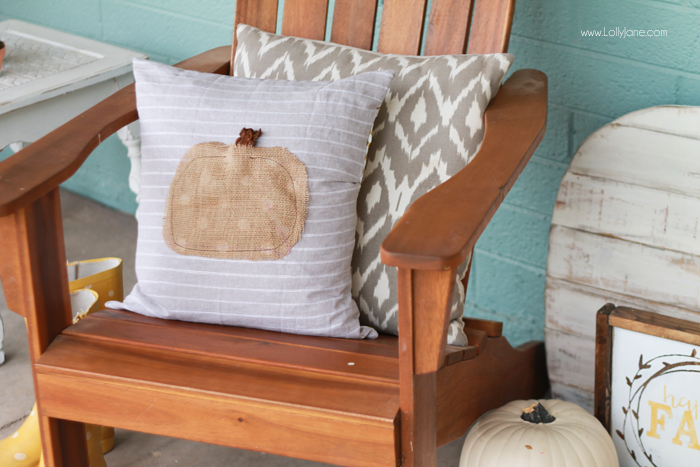 Be sure to check out MORE fab products + projects from Fiskars here:
Instagram | Pinterest | Facebook
Happy fall, y'all!