Find all of our Amazon favorites in one spot!
Did you know you can save your favorite Amazon finds in one spot? Here are our favorite tips on how to shop using Amazon lists. How to create collections to store all of your Amazon shopping favorites in one easy-to-navigate location!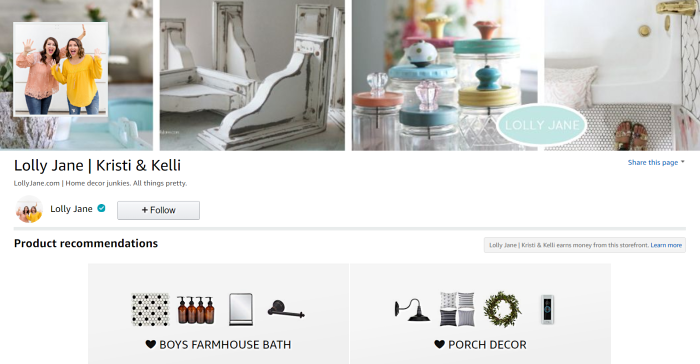 Amazon invited us last year to their new Influencer Store. We weren't exactly sure what it was so we put it off and our account went inactive. But as I was repeatedly sending our most requested items to readers, I remembered Amazon's store and reopened it. It's more than a "store", it's pretty brilliant, actually, especially if you're an avid Amazon shopper like we are. So what does this all mean for you? Well, since we're a budget-friendly DIY blog, we always check Amazon first when decorating or rearranging a room, due to the convenience and affordability. Now that Amazon offers collections for users (not just influencers), we're able to corral all the ideas in ONE spot!! You'll notice we have a popular tutorial on how to make farmhouse shelves, for example. Now we have an Amazon list of the same supplies we used! So instead of sending out the link to the corbels we used, we'll just send the link to our Amazon store and readers can find our most loved items, all in one place. (see below)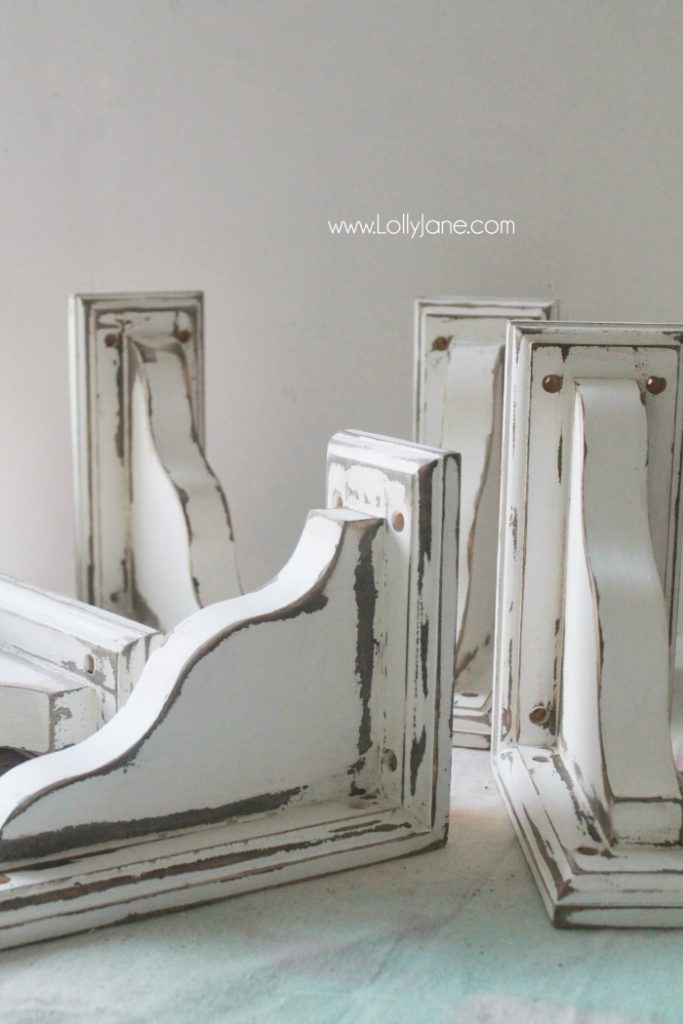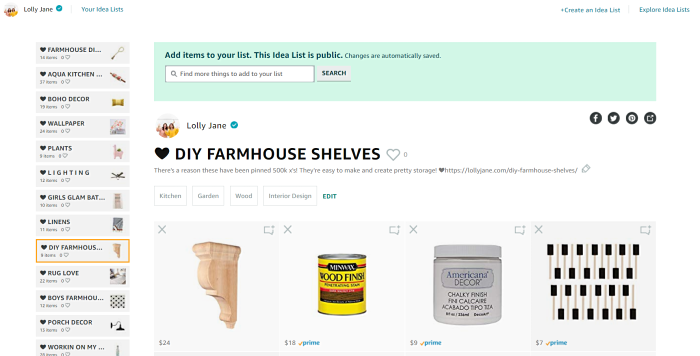 The different categories are called lists. You can find all of our lists in our Amazon store like aqua kitchen gadgets, farmhouse dining room styling pieces, our favorite camping supplies, top makeup picks (from my very knowledgeable teen), our favorite rug styles and our glam farmhouse bathroom accessories, to name a few! We constantly add fresh finds so check back often.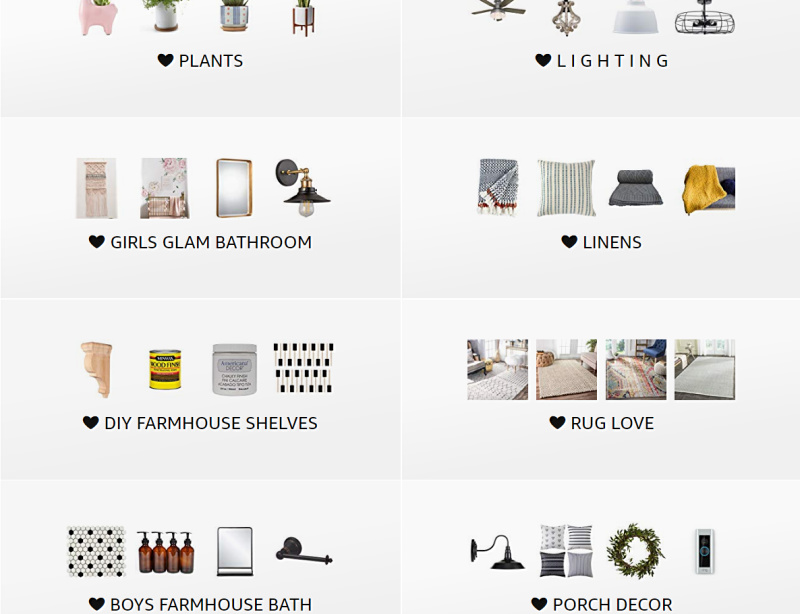 YOU can use the lists, too! I already told my husband to reference my lists when he's looking for a birthday or Christmas gift 😉 It's basically like Pinterest but for shopping! There are also baby and wedding registries, pretty neat.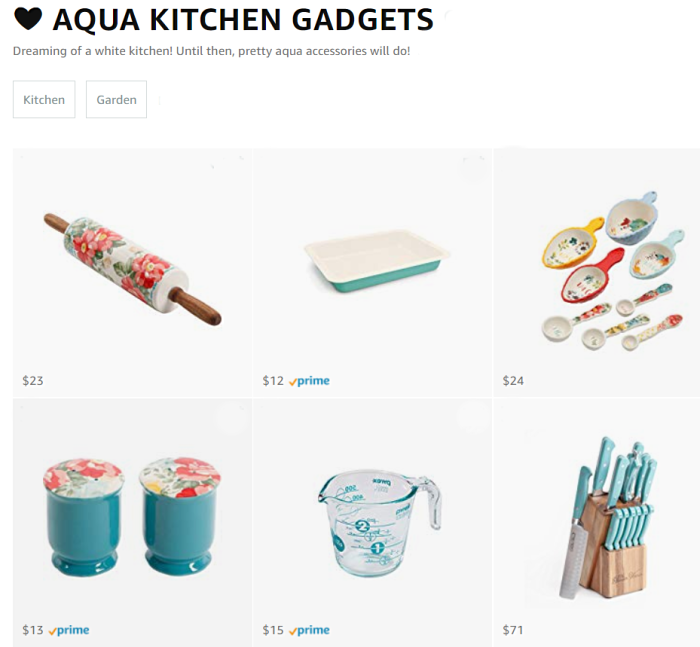 So what do you think? Will you be creating your own Amazon store list? Please pin so your friend's can organize their Amazon finds too!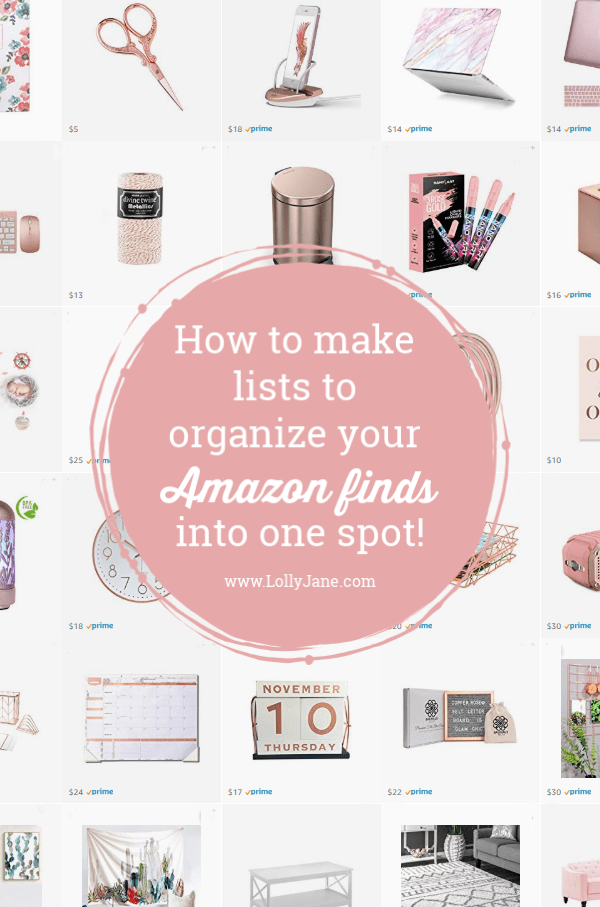 PS: If you're an influencer looking to sign up, here's a helpful page to answer all your questions on how to become an Amazon Influencer Store Seller.
*Post may contain affiliate links. We may make money if you click a link on our page and make a purchase, it's no added cost to you. See our disclosure. Thanks for supporting Lolly Jane, our DIY site full of free tutorials!