2018 mutual theme young women binder covers
The 2018 LDS Mutal theme, Peace in Christ, was recently released and I just love it! It is inspired by one of my favorite scriptures in the Doctrine & Coventants, 19:23: "Learn of me, and listen to my words; walk in the meekness of my Spirit, and you shall have peace in me."
When I read the article I immediately associated peace with doves and doves with laurels… the rest is history!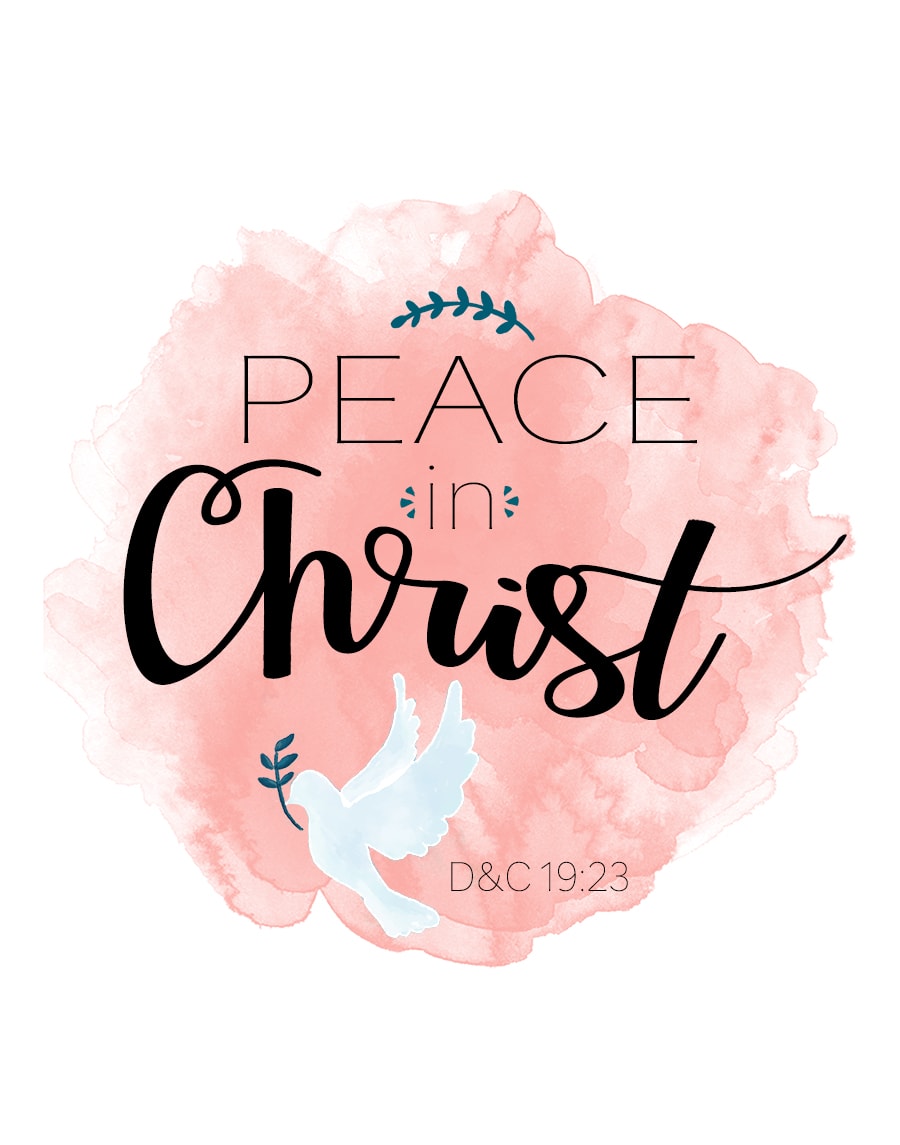 (Dove graphic via Freepik.)
This design is perfect to slide into the front of your Young Women 8.5×11 binder cover. I've included a version with or without the coordinating themed scripture. You can even print them off smaller to use as a lesson handout, bookmark, or card. As always, free for church and personal use only. 🙂 Enjoy!
Available for immediate download:

Versión en español aqui: