no bake teacher gift ideas
Holy smokes!  Tomorrow is my kids last day of school before winter break.  What to get?!  Does this sound familiar??  Oh yah, you know it does!  I do this every first day of school teacher gift, every teacher birthday gift, every teacher Christmas gift, every teacher appreciation gift!  So I called my sis who is a procrastinator gift buyer like myself and she suggested these "Merry Kissmas" tags with some Hershey kisses.  Easy Christmas teacher gift, thanks for the idea sis!  Love the thought of no bake teacher gift ideas, bwah haha!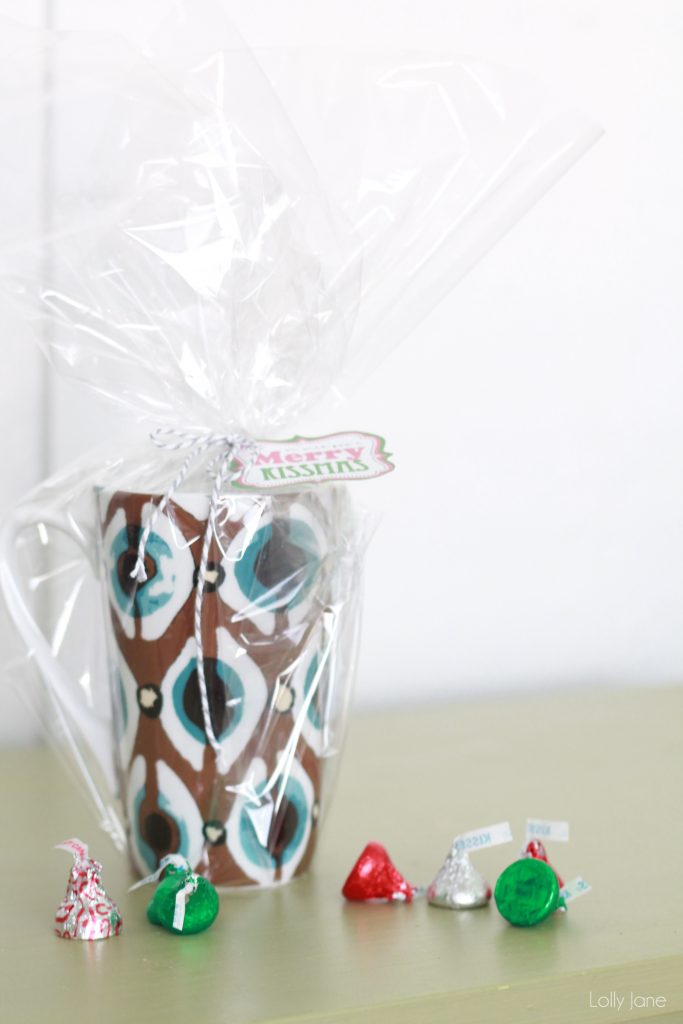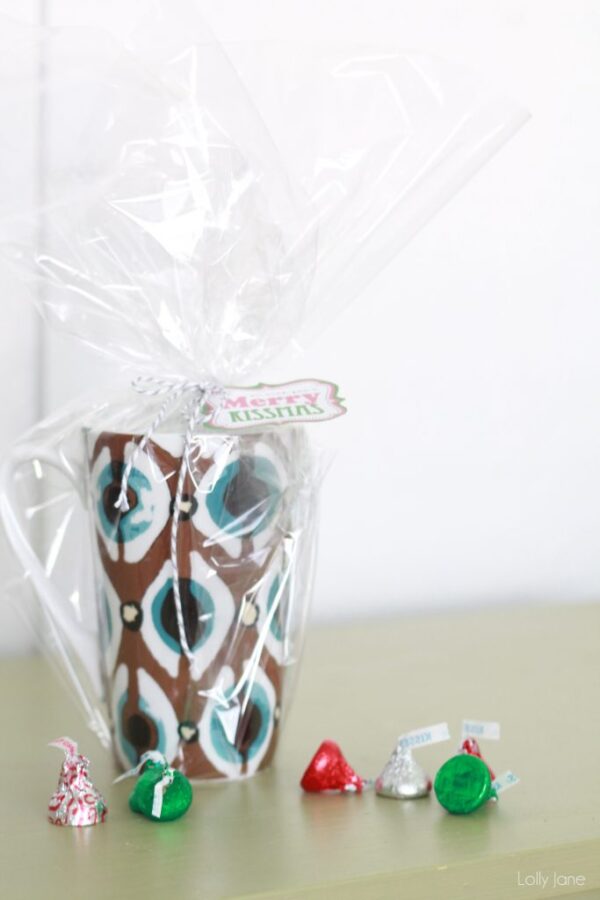 Except I felt too cheap to just do a bag of kisses with a tag.  So I picked up these cute mugs from World Market and filled them with an assortment of kisses then topped with the tag and bakers twine.  Simple and perfect!
Here are some other cute easy last minute teacher Christmas gifts…the operative word being EASY (;
Drink Tumbler |Scattered Thoughts of a Crafty Mom
Hand Sanitizer |Craft Yourself
Antibacterial Soap |Crap I've Made
Sprite |Brassy Apple
We Whisk you a Berry Christmas |Peppermint Plum
We WASH You a Merry Christmas |Plum Adorable
There you go!  Easy gifts that don't require baking!  Just add a tag and twine and you're good to go!  Happy winter break!
Click HERE for teacher gift tag ideas, HERE for more no-bake teacher gift ideas, HERE for all our teacher ideas and HERE for our Pinterest board ideas that we're constantly adding fresh ideas to! (: