The Family Proclamation | free printable
We've had a most excellent weekend spent with our little families and were so enlightened and uplifted by our bi-annual general conference we were able to listen to yesterday and today. (You can see all 4 conference sessions here.) As I listened to the words of our sweet prophet and apostles, I couldn't help but be grateful for the guidance I receive daily in my life because of my religion, knowing where I came from, who I am and what I believe.
A lot of LDS members of my church have The Family: A Proclamation to the World hanging in their homes. I have a copy (I received it as a wedding gift 10 years ago) but have never hung it up because it isn't "my style." So silly, I know! I spent some time this weekend creating one for my home and thought you might like a free copy, too. 🙂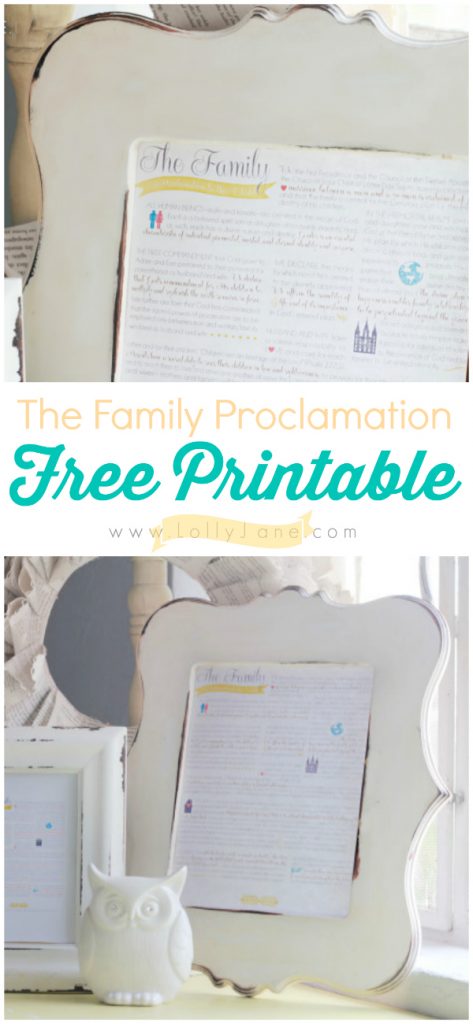 Please print and enjoy the family proclamation free printable. Here's the whole doc, (with the gray and brown lettering.)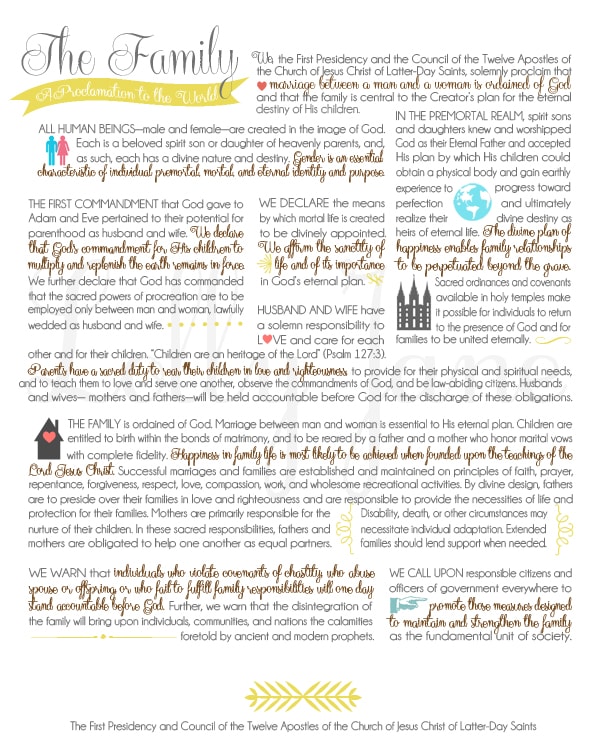 Click to download a print and PLEASE PIN to say thanks! 😉
I looooove this proclamation and am so glad to be able to look at it each day now in my home as a reminder of my beliefs and hope you can enjoy it, too!
Hope you all had a great weekend!