Easy to Install Peel and Stick Shiplap Bathroom Wall Treatment!
Create the look of shiplap in any room of your house, in less time. Bonus: no tools required! If you're looking for an easy way to add Peel and Stick shiplap farmhouse charm to your bathroom, we've got you covered. literally!
I'm finally getting around to sharing my updated guest bathroom! Since we only have two bathrooms for our family of six, this is actually the most used bathroom. We're anxious to tackle some major renovations in the rest of the house (which will add two more bathrooms, yay!) but in the meantime, I'm crushing on this Peel and Stick Shiplap Bathroom Wall Treatment and love how this room turned out!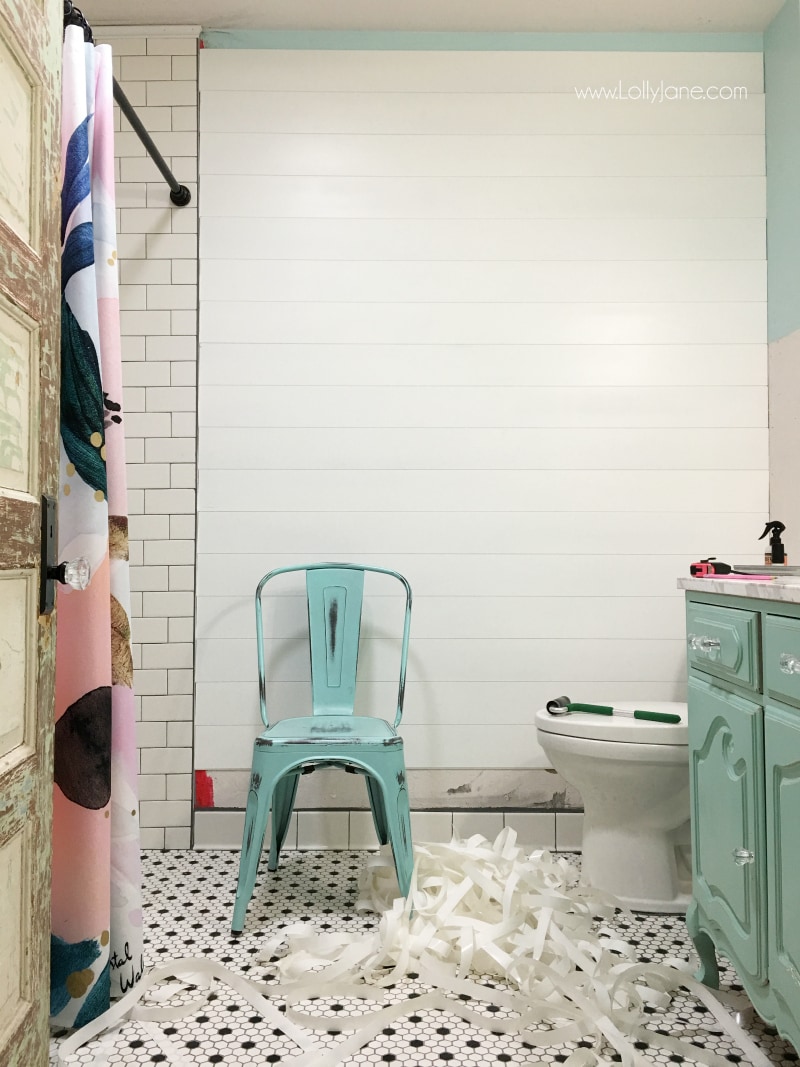 Peel AND Stick Shiplap Bathroom Wall Treatment
We were excited to install Plankwise hardwood wall planks. These planks are pre-finished, adhesive backed, real wood wall planks that arrive in long pieces, ready to install. Their purchasing process isn't super easy so check out these peel and stick white wood planks for walls as a substitute.
visit more of our removable wall treatment ideas
Check out our collage below to see how simple it is to apply to the wall. We started by leveling the first piece in the center, peeled off the paper backing then used the roller to press it firmly into place on the wall.
Just make sure your wall is dirt free, we wiped it down with soap and water beforehand. It covered our texture wall easily.
Peel AND Stick Shiplap Bathroom Wall Treatment – White Finish
I love the up close details. The shiplap is tongue and groove so it's seamless which is really nice because it doesn't matter what your wall color is behind. Less prep is my kind of wall treatment!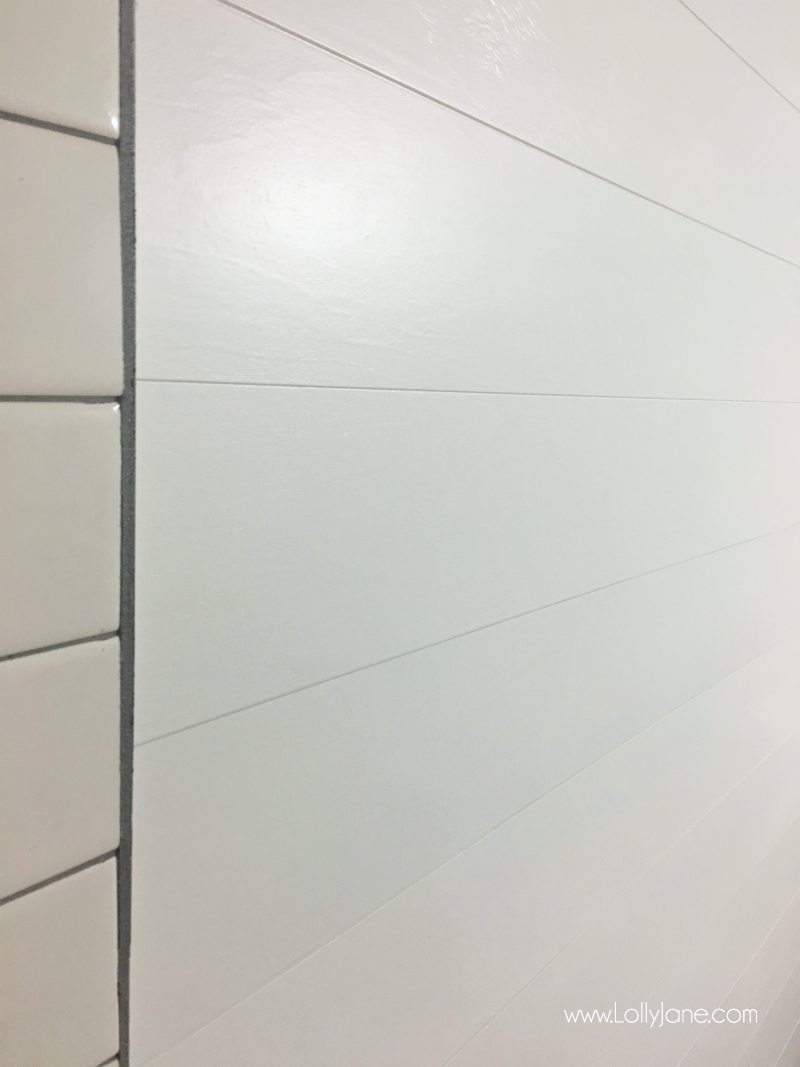 Check out the before/after remodel pictures but keep in mind, these "after" pictures are still BEFORE the caulking and paint touch ups were completed. Doesn't it already look a million times better with the added peel and stick shiplap wall treatment!?
I'm debating about hanging the antique cabinet back up or adding farmhouse shelves above the toilet for added storage.
Which would you choose?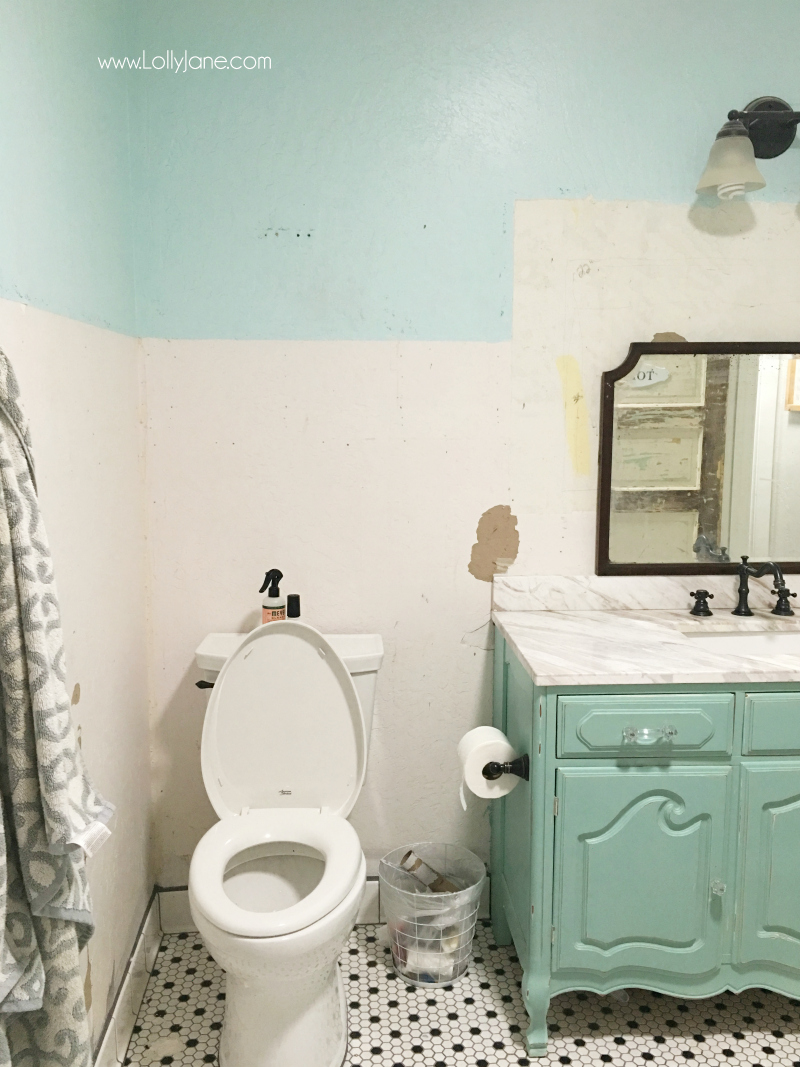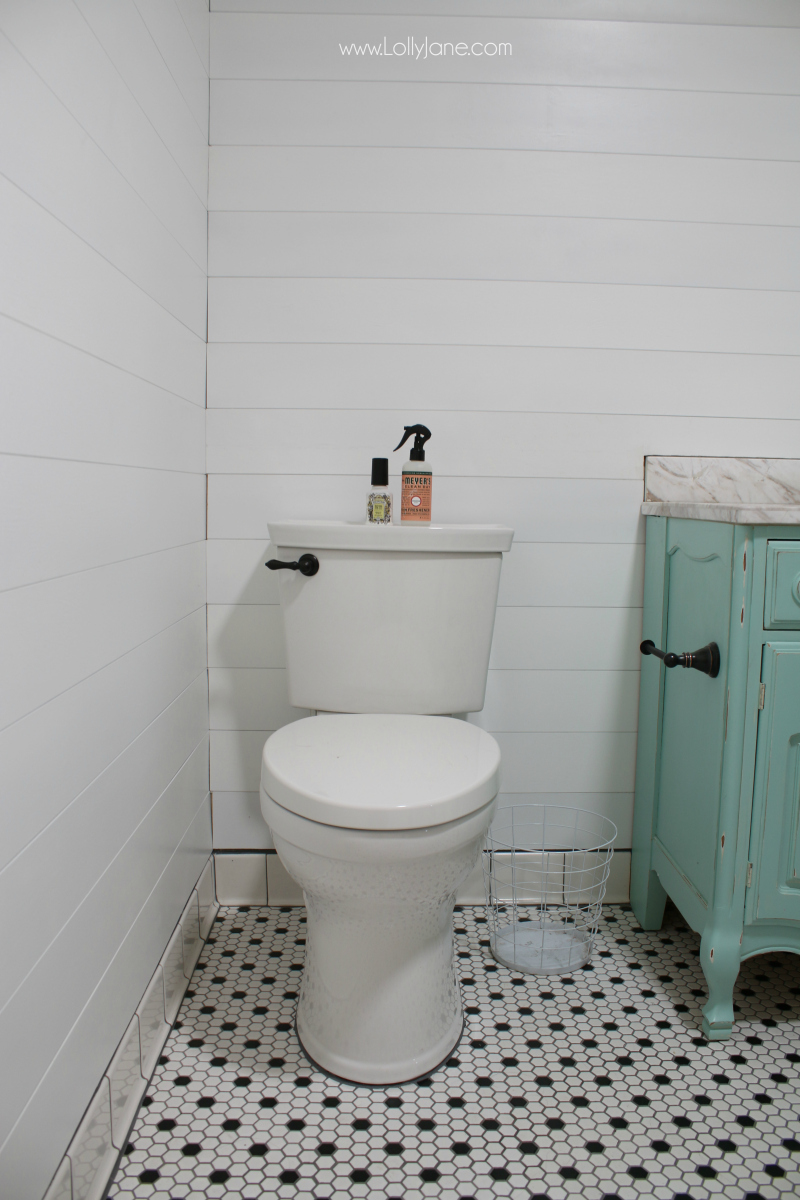 Peel AND Stick Shiplap Bathroom Wall Treatment – Light Fixture Decision Time
Help me find a light fixture! I still can't decide on the right one so we put the old one back up for now.
But I do love how our dresser turned vanity came to life!!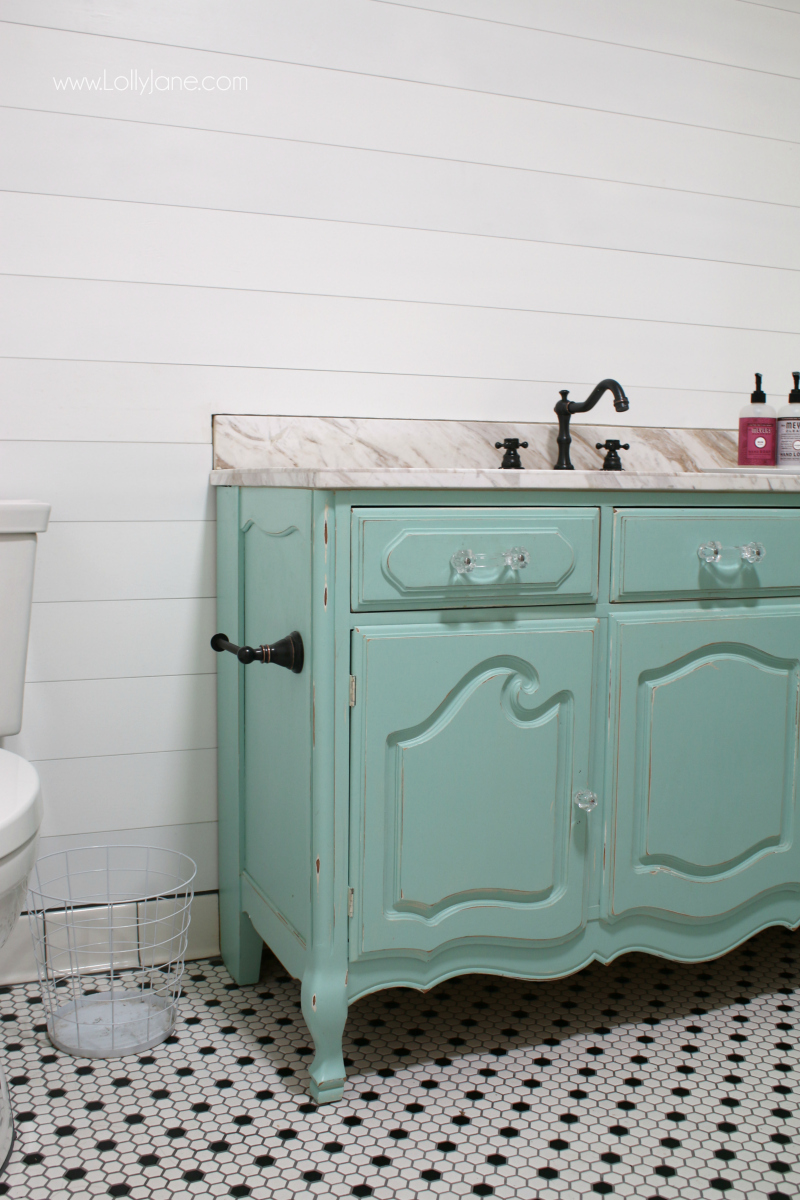 I love this little corner. The transom windows make a HUGE difference in our hallway.
It was Kristi's suggestion and I'm so glad we followed through with it.
The windows let in so much natural sunlight and add charm with all the layers of molding.
We also scooted the light switch over and updated it along with the plug with farmhouse style ones.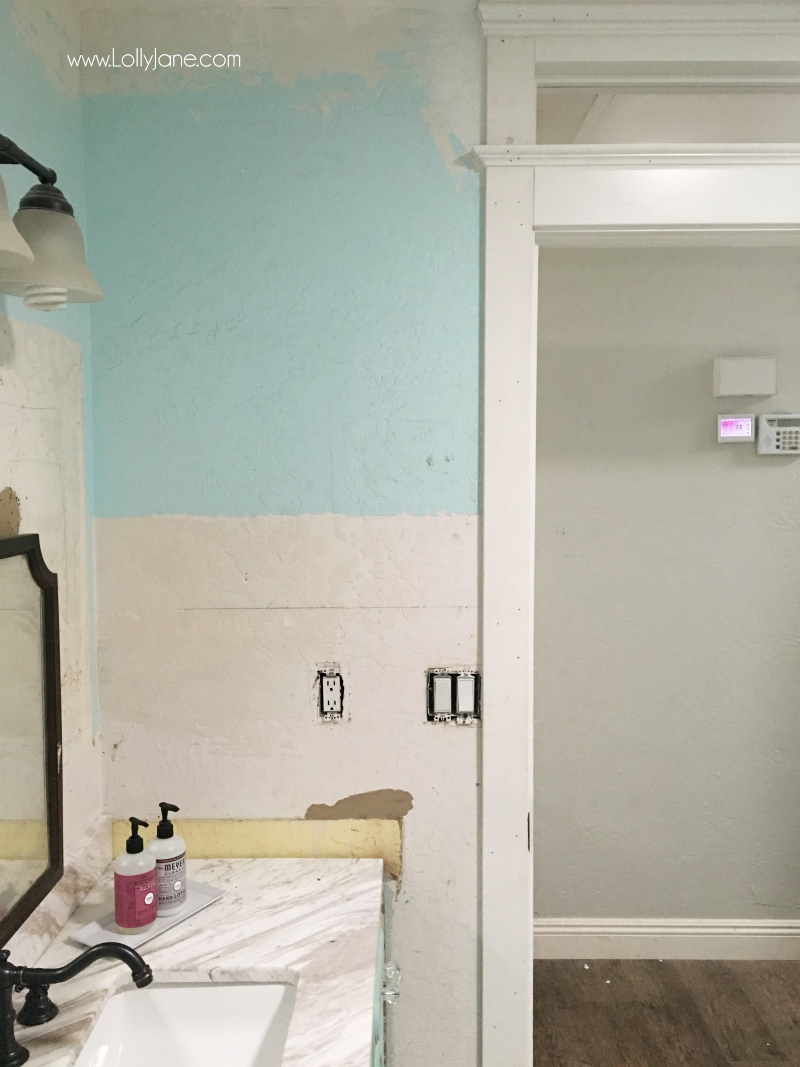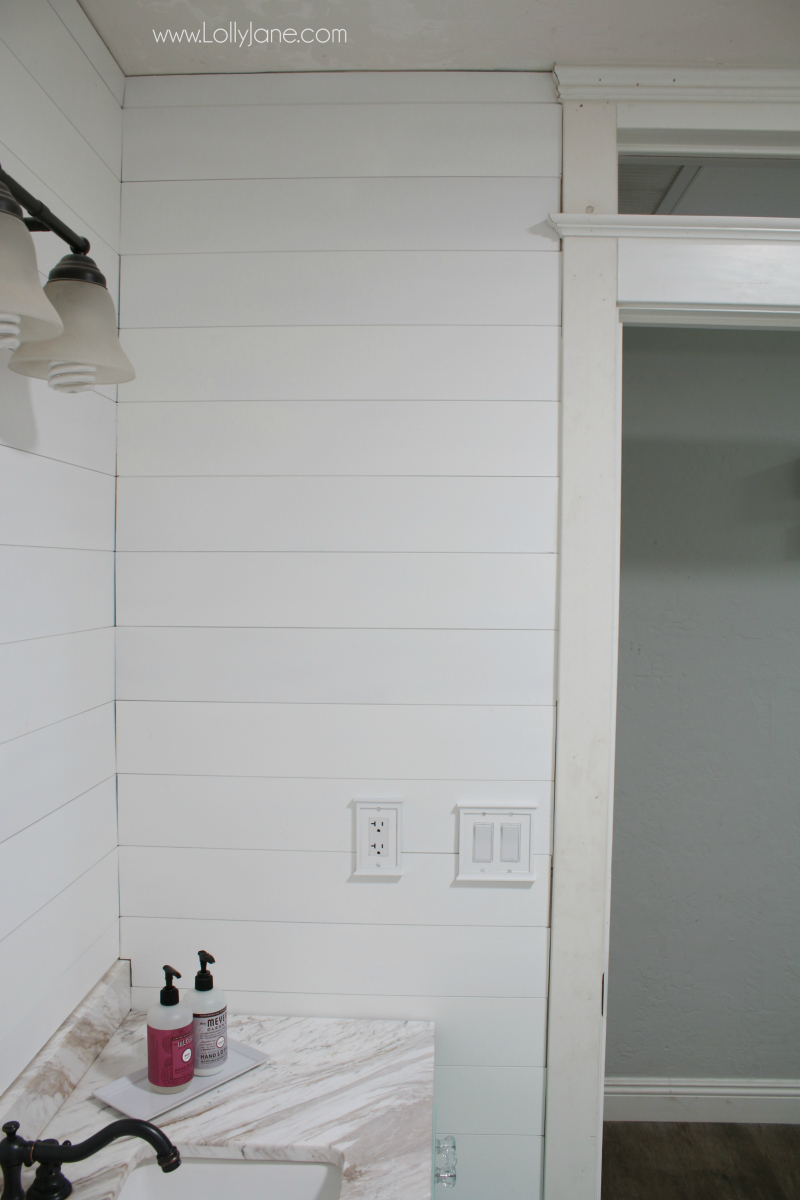 I moved the towels from the main wall to the little wall behind the door. (Visit our bathroom sources for the final after shots.) I'm still not sure if I should add anything to the wall or enjoy the shiplap as is.
Drop your suggestions in the comments!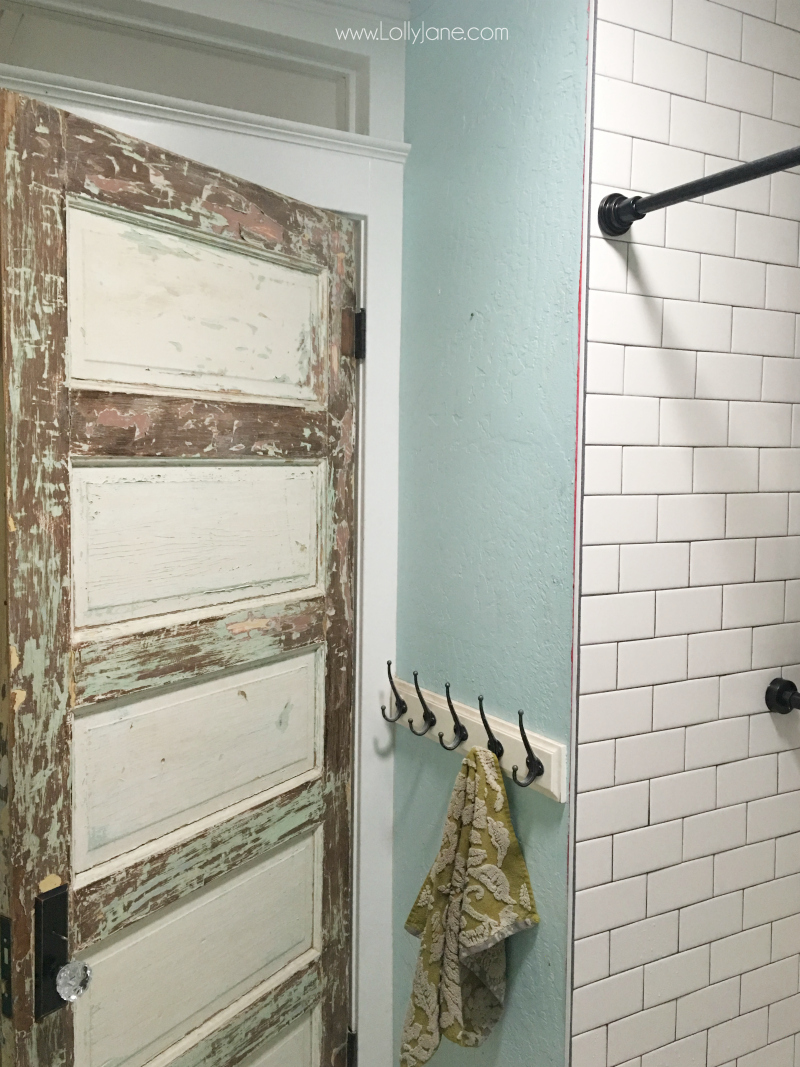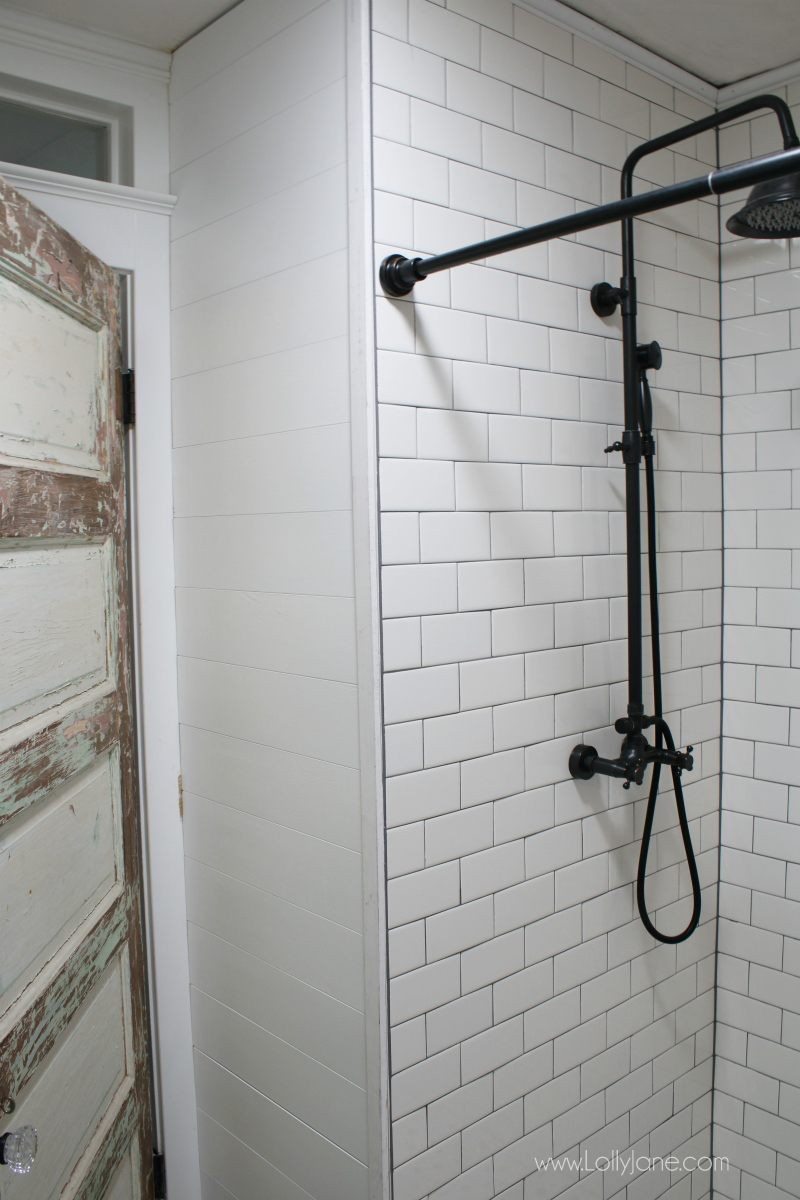 This is where the towels hung previously. We had bead board and trim which is why the top half is painted but not the bottom. Doesn't the shiplap look so classic?
I know it's trendy right now because of Mrs. Gaines but we live in an actual farmhouse and I don't want to have to redo anything major in the future so we tried to stick with classic choices that would last through the decades.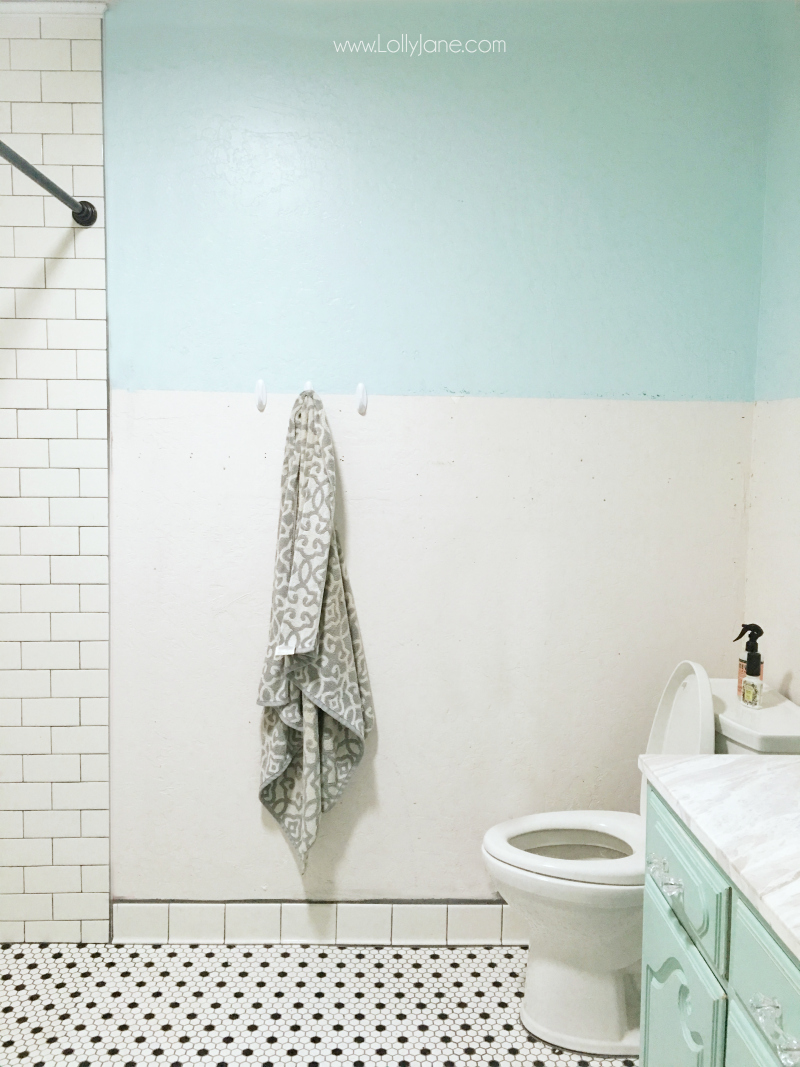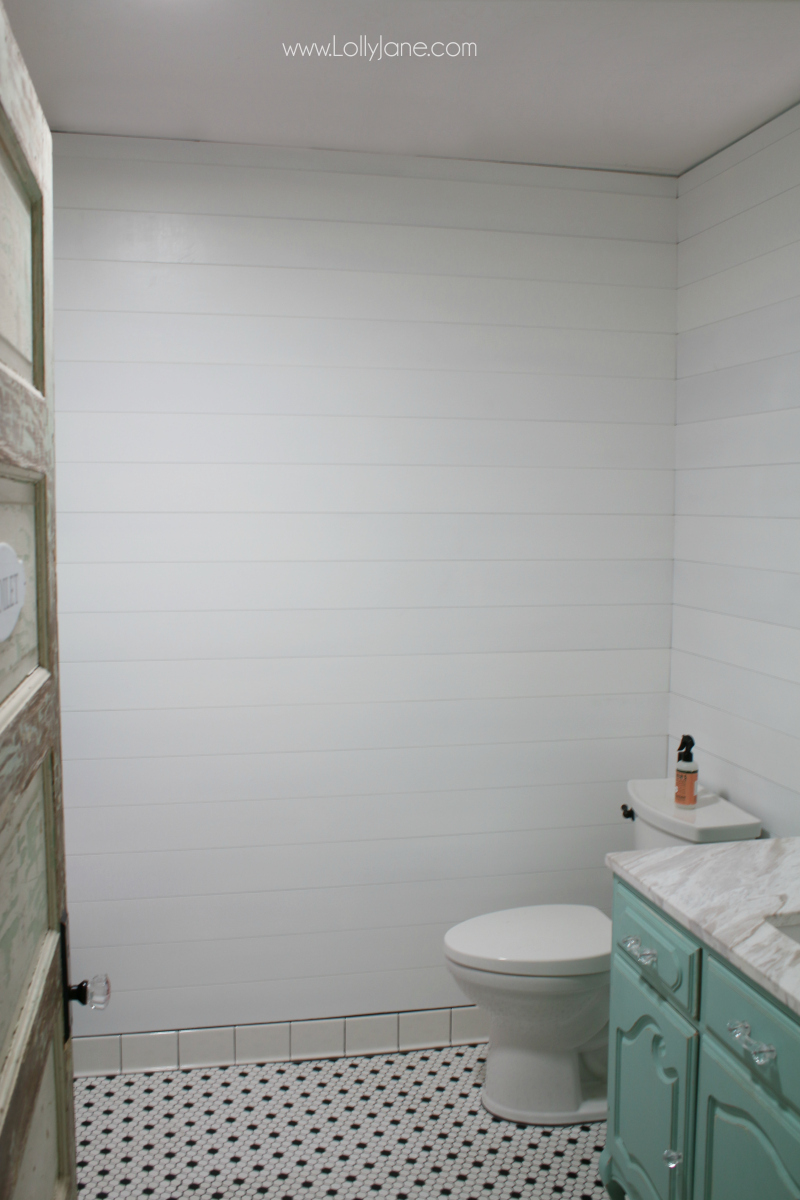 Bathroom Remodel Tips, Sources and after Pictures
Visit the full farmhouse bathroom remodel with lots of "after" pictures, including all the links to where we shopped for the most affordable sources.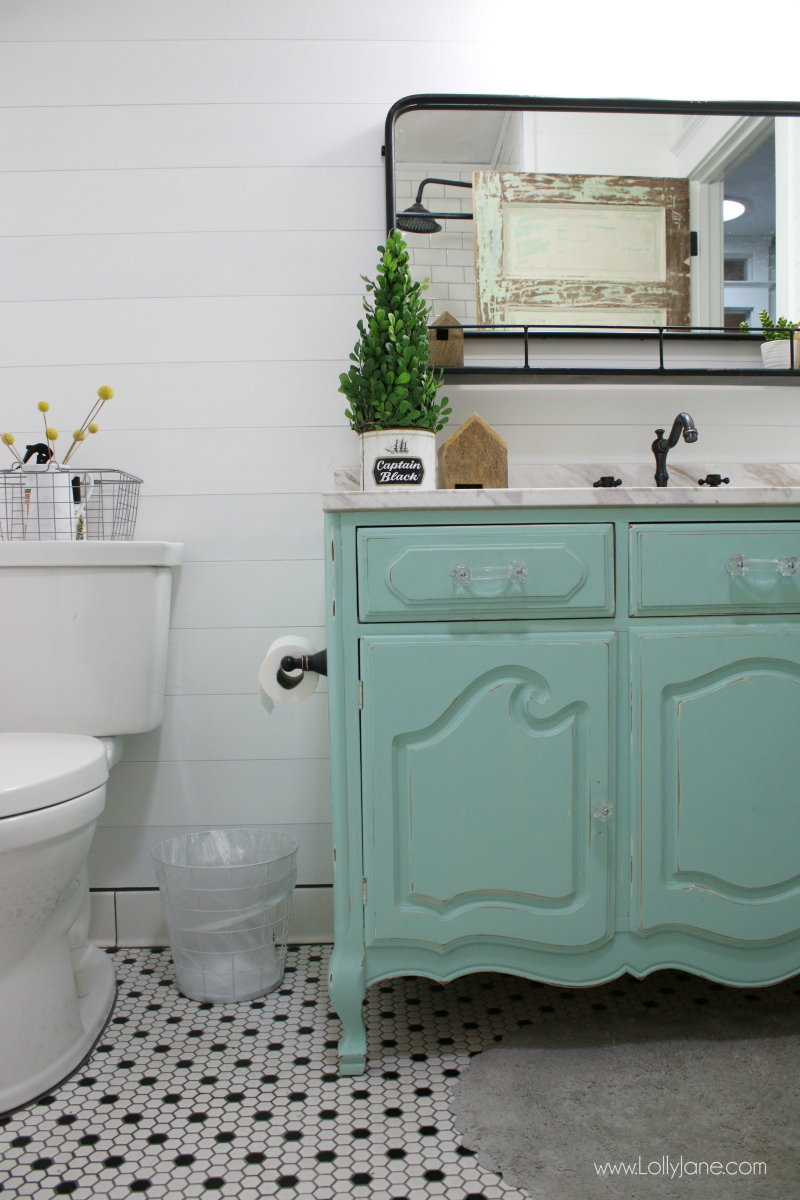 Learn how to make a dresser turned vanity
Check out our vintage dresser turned bathroom vanity tutorial, too. Lots of tips and questions answered.