12 Painted Pink Door Ideas, so cute!
12 Painted Pink Door Ideas, so cute! – Apparently, people with pink front doors are believed to be the most outgoing and mischievous. I'm 100% definitely and absolutely guilt of both! Ask my mom. And my twin. And any of my 7 other siblings. Or my bishop. I'm referring to the mischievous characteristic more than the outgoing 😉 I looooooove color. I just do. I adore the farmhouse trends going around but I can't stay on the farmhouse only train, it's got to be heavily accented in C O L O R. Preferably aqua. Or mustard. Or pink. My front doors have been all most of those colors. I can't do aqua because my house is a seafoam color but I loved my mustard doors. And my coral doors. The navy was meh. The red was a step above meh. But I just love me some pink. Blush is still trending and I wanted something soft and warm. I took my 8 year old daughter to Home Depot and let her pick a shade. Her choice? Elephant Pink via Behr Paint. Until I get the time to snap some pics, I'm in a very pink mood so I gathered 11 painted pink door ideas, so cute!! Which one speaks the most to you?

12 Painted Pink Door Ideas
Coral Doors via Lolly Jane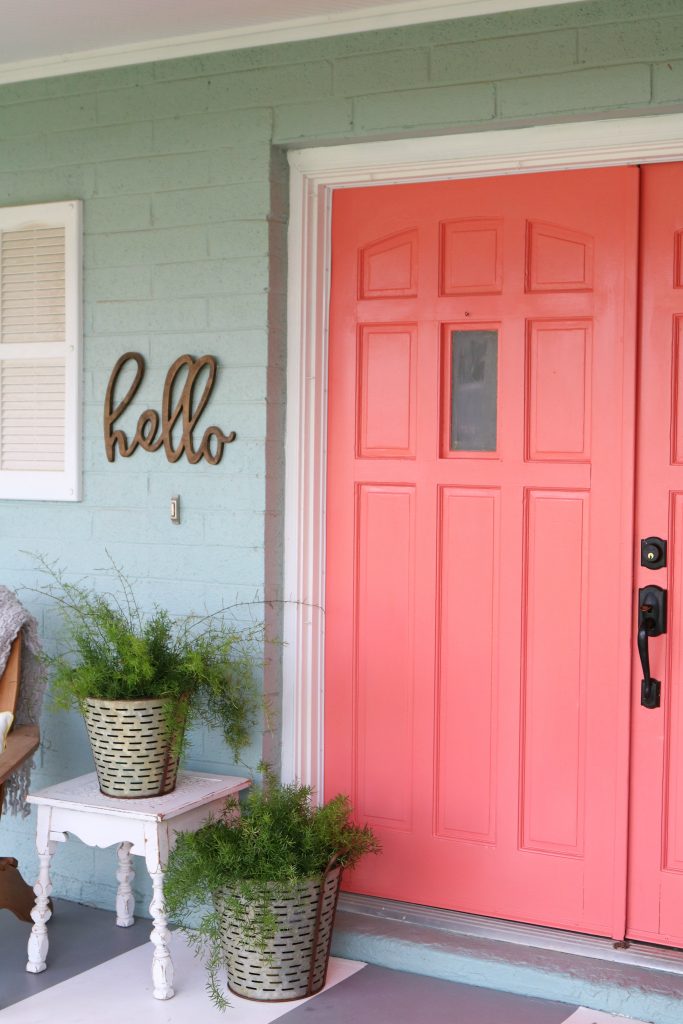 Peppermint Pink Door via Baily Quin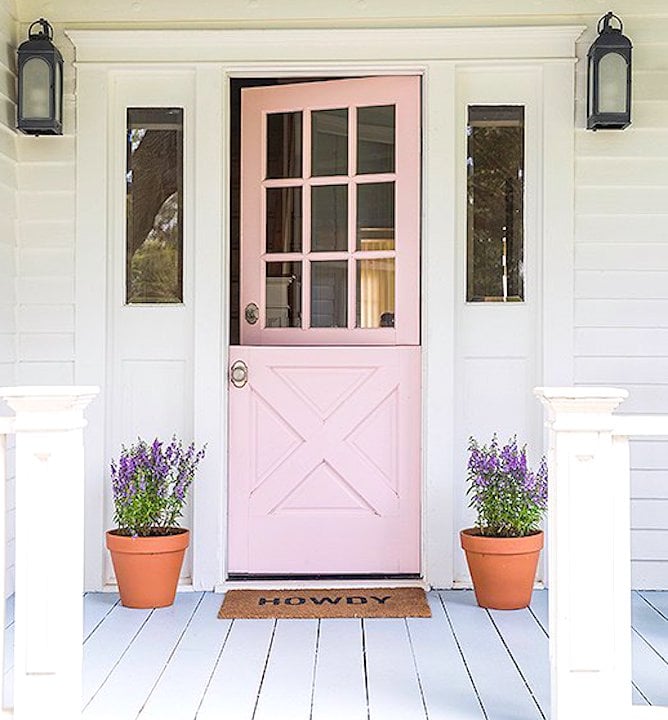 12 Painted Pink Door Ideas
Berry Blush Pink Door via Woven Home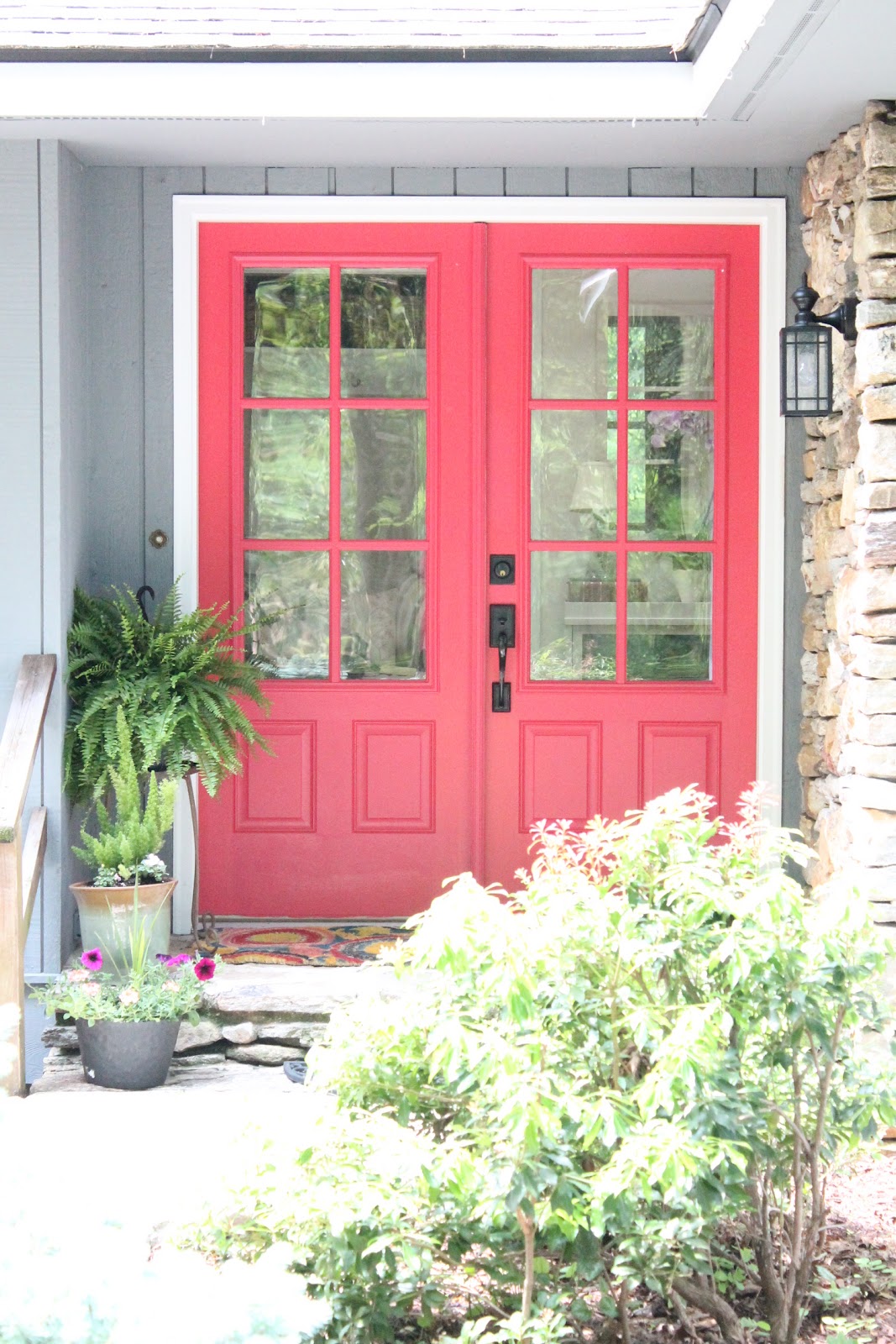 Sweetened Plum Pink Door via Homestead 128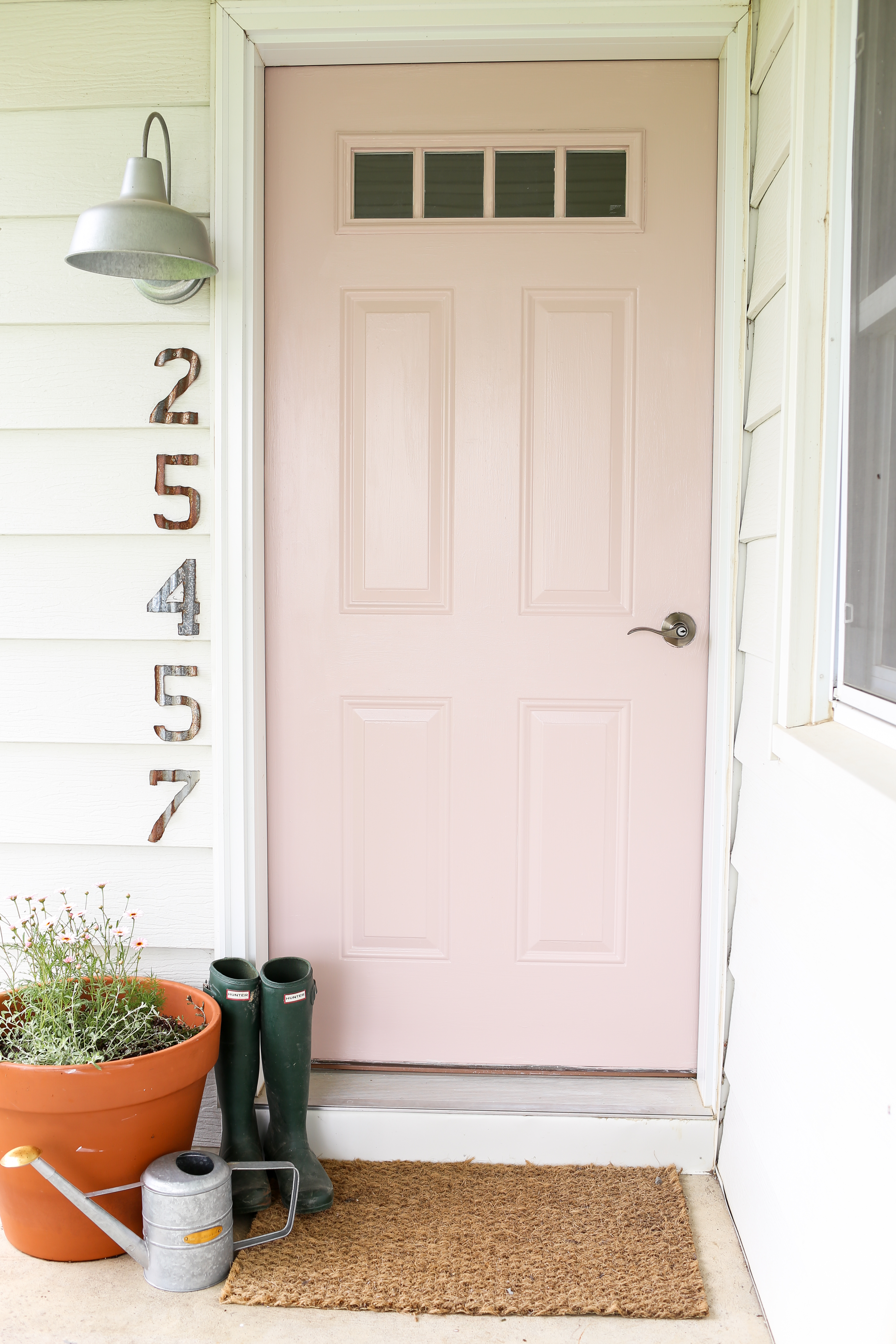 12 Painted Pink Door Ideas
Dark Pink Door via Getty via House Beautiful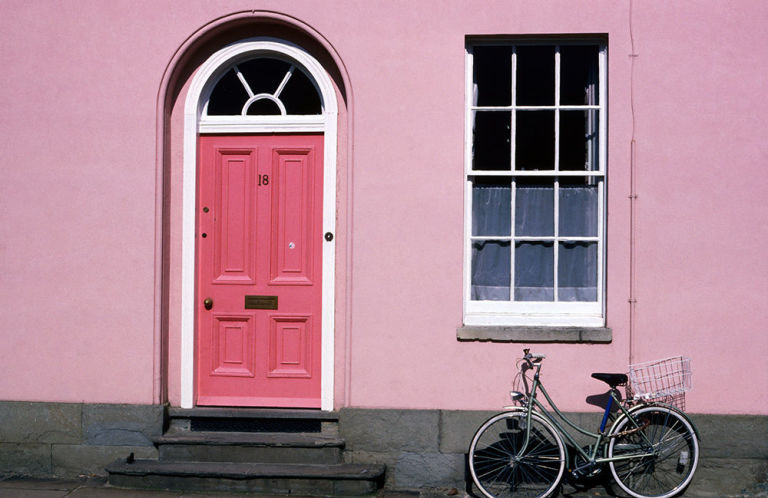 Dusty Rose Pink Door via Domino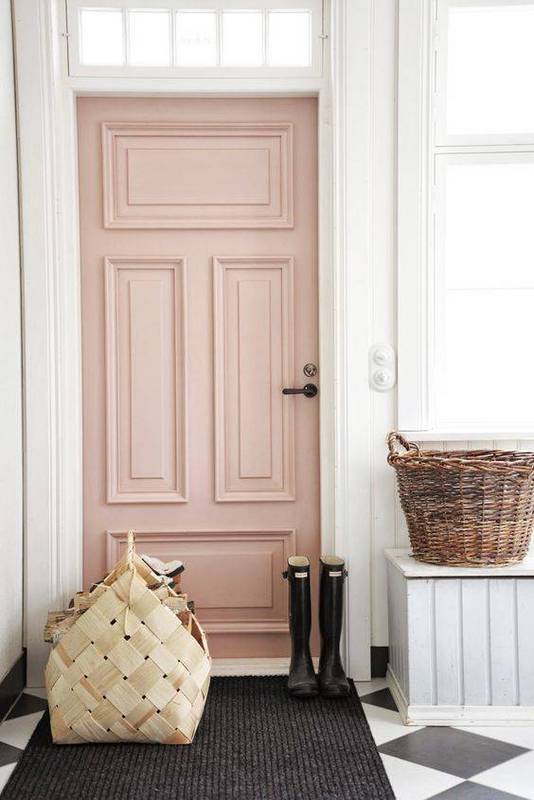 Old Pink Door + Navy Brick Walls, source unknown.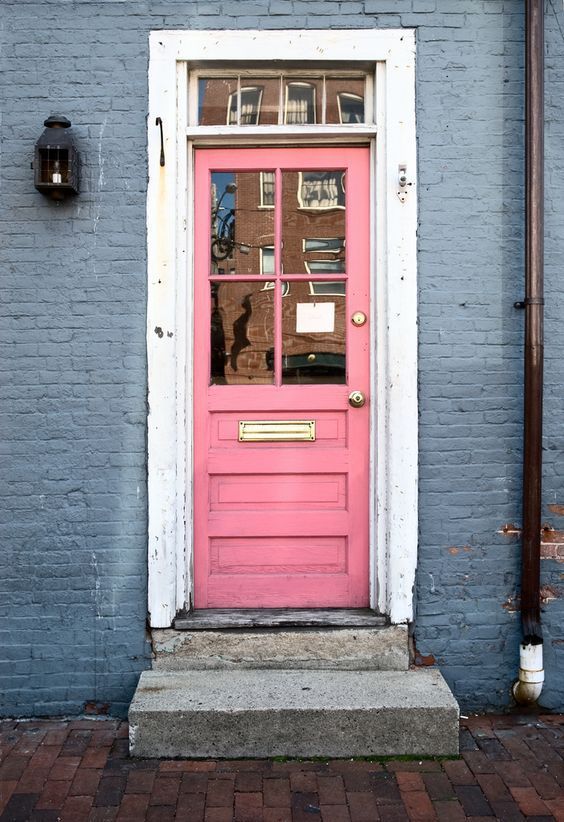 12 Painted Pink Door Ideas
Pepto Bismal Pink Door via The Style Scribe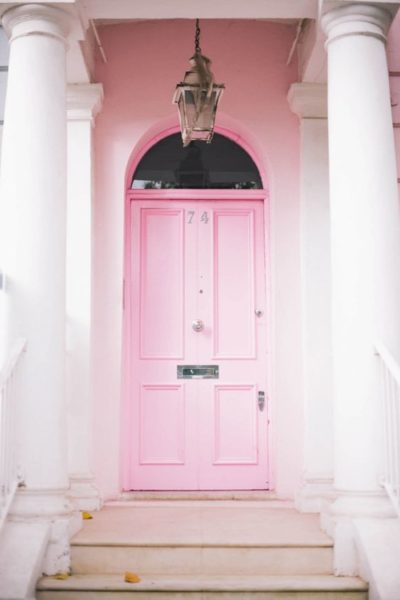 Old World Pink Door via Look Linger Love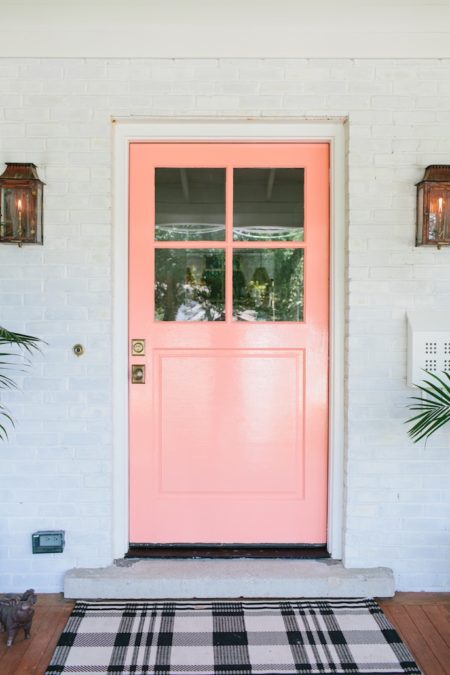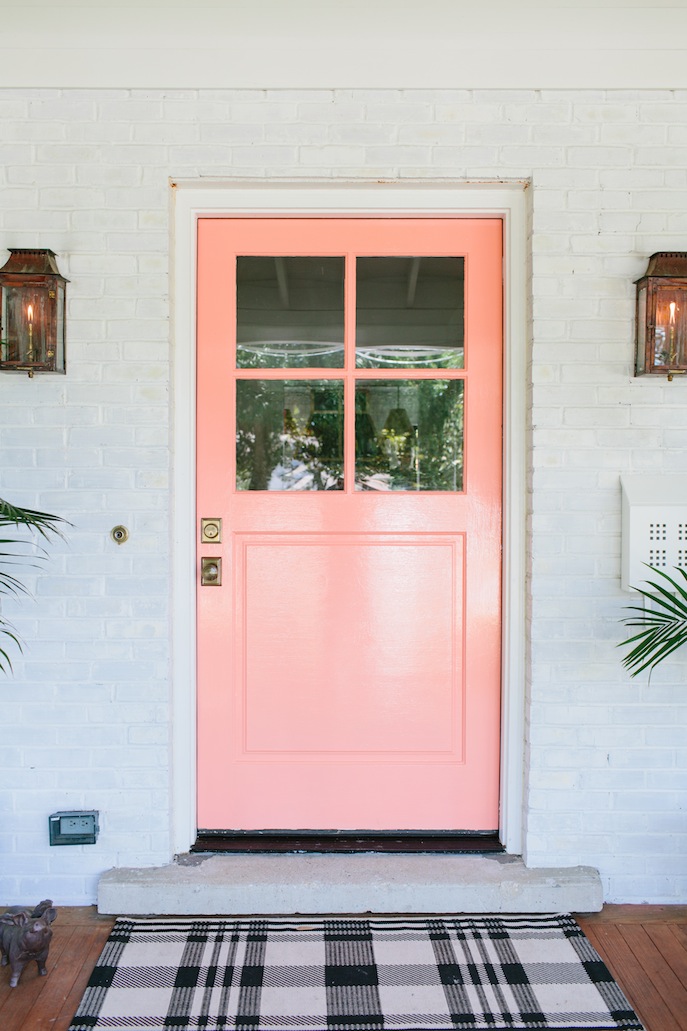 Bella Pink Door via Bellewood Cottage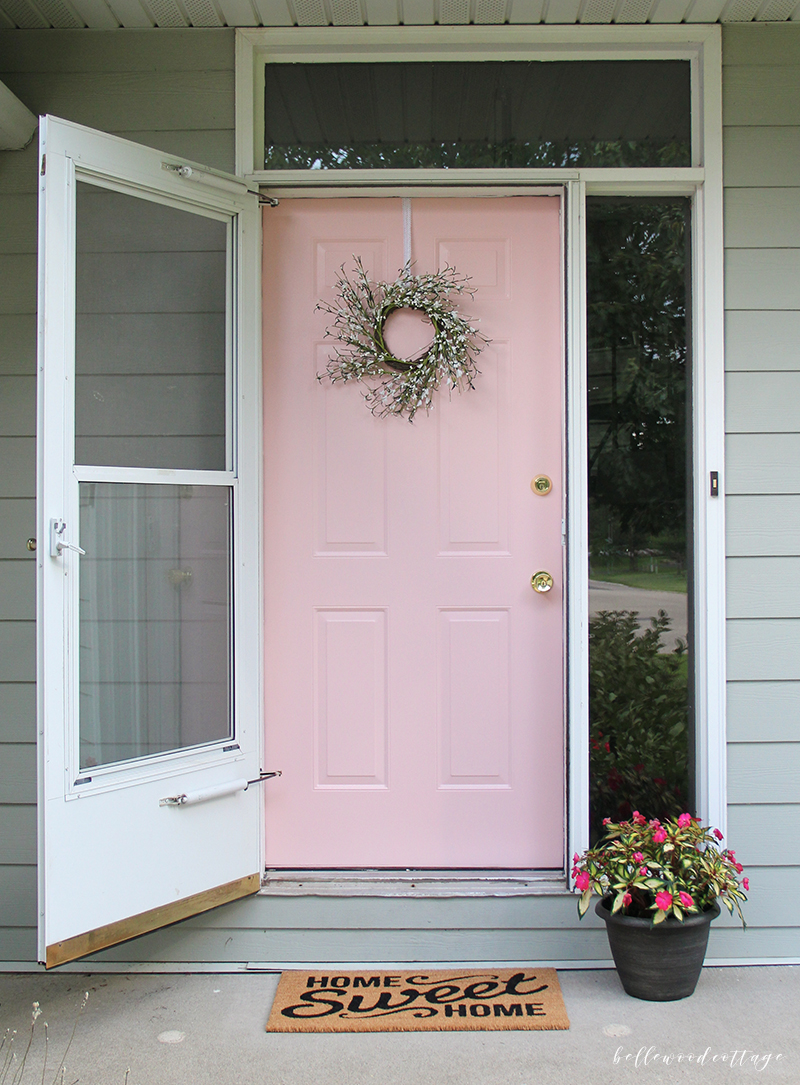 12 Painted Pink Door Ideas
Bright Pink Wood Door, source unknown.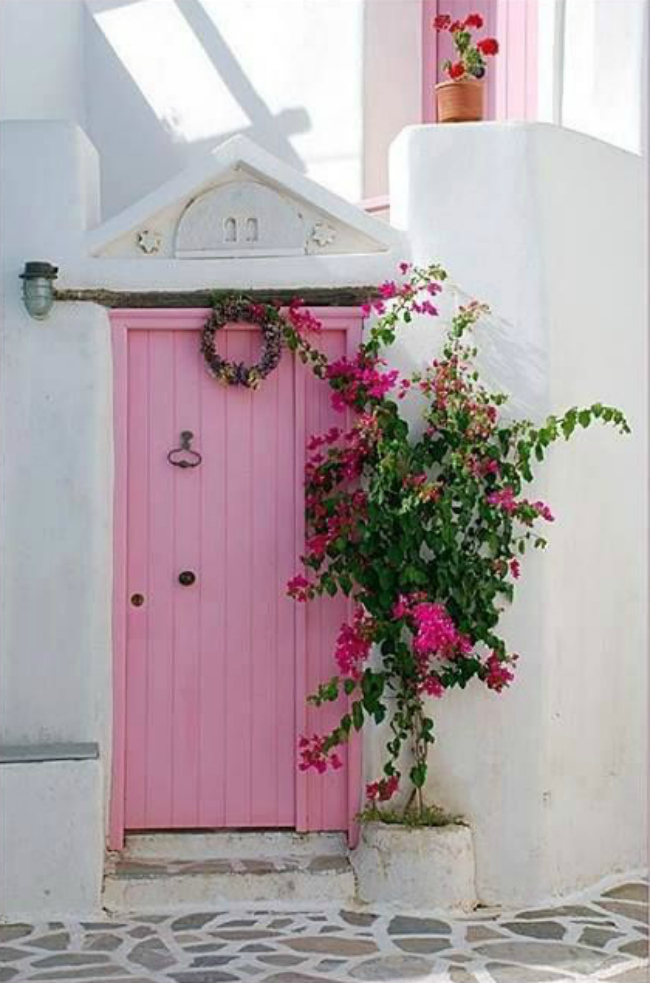 Which set is your favorite??

I'll miss my coral doors but am so excited to show you our blush pink set pretty soon! Visit more of our roundups like 35 Colorful Porch Ideas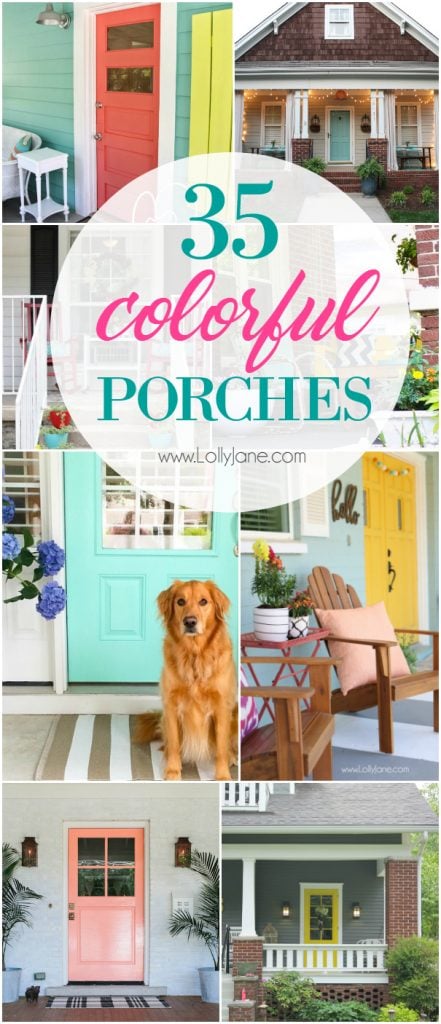 and 16 more Pink Home Decor ideas, swoon!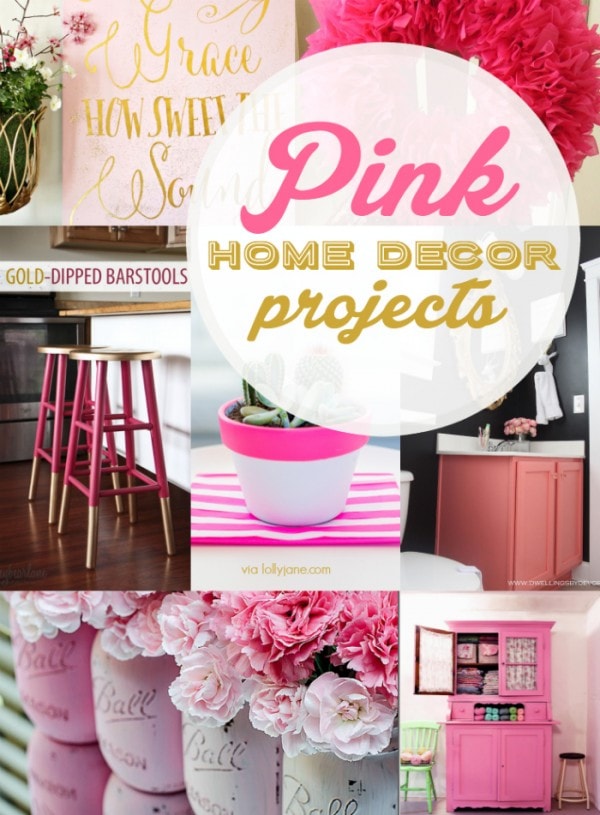 Visit 11 Ways to Decorate with Stripes, because stripes and pink go together like PB+J!