I was browsing cabinet ideas for my bathroom and didn't find one that was unique. I love vintage and chippy and nothing new was catching my eye. Everything premade was so standard and boring and lacked originality. I drug my twin along with me and we walked around for an hour at one of our favorite local antique malls. I'm so glad she was with me because she ended up spotting the craziest item that ended up making this diy bathroom cabinet perfect!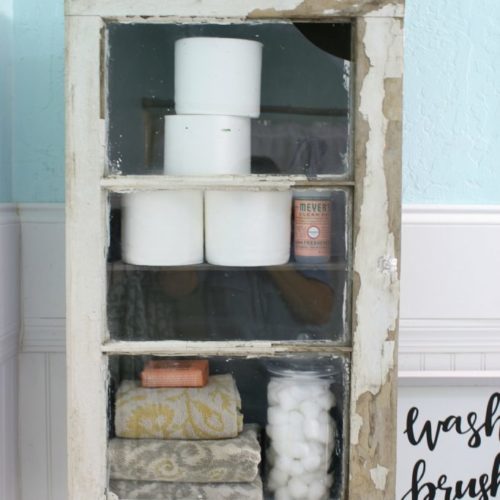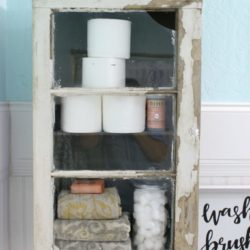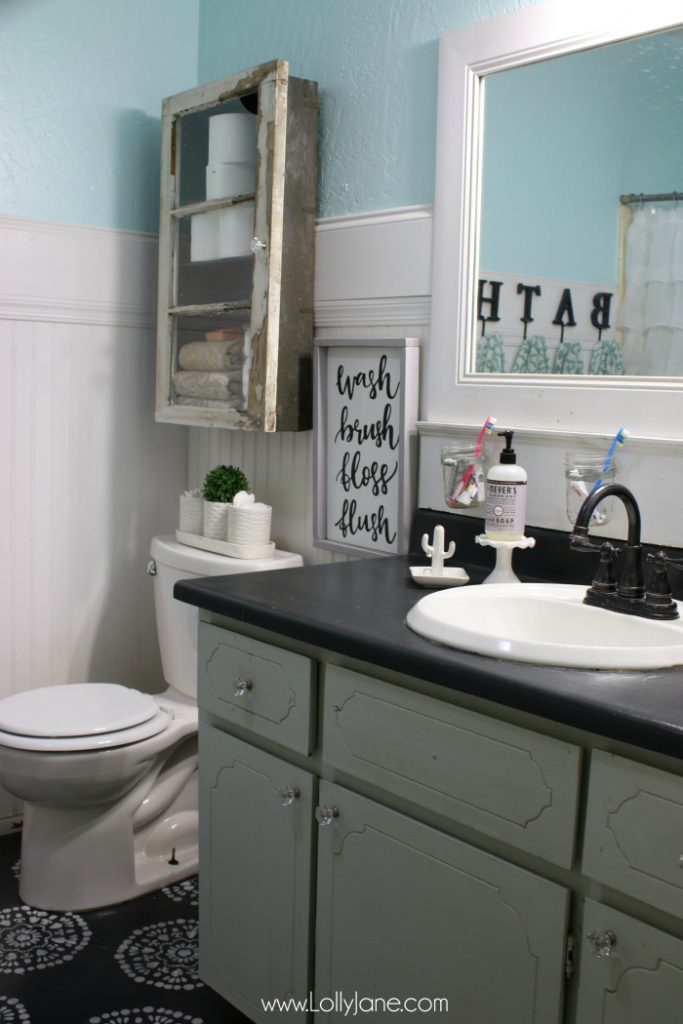 DIY Bathroom Cabinet
There are 2 types of hosts: those who entertain openly and don't stress about their houses and those who tend to fret over the little details. I suppose I'm somewhere in between but lean towards the latter… after all, the little details are what really pull a space together. 😉 I am getting a little bit impatient in my house renovation as we're doing sections of our home in stages and my bathroom is on the low end of the priority totem pole. I got a wild hair last week before my company was coming over (like, 4 hours before their flight was due to arrive!) and chalk painted my floors. It didn't look complete so I quickly added a stencil over the top and it kind of transformed the whole space. Except then the rack above the toilet didn't match so I decided to swap it for something a bit larger to fill the space. Take a peek at the before.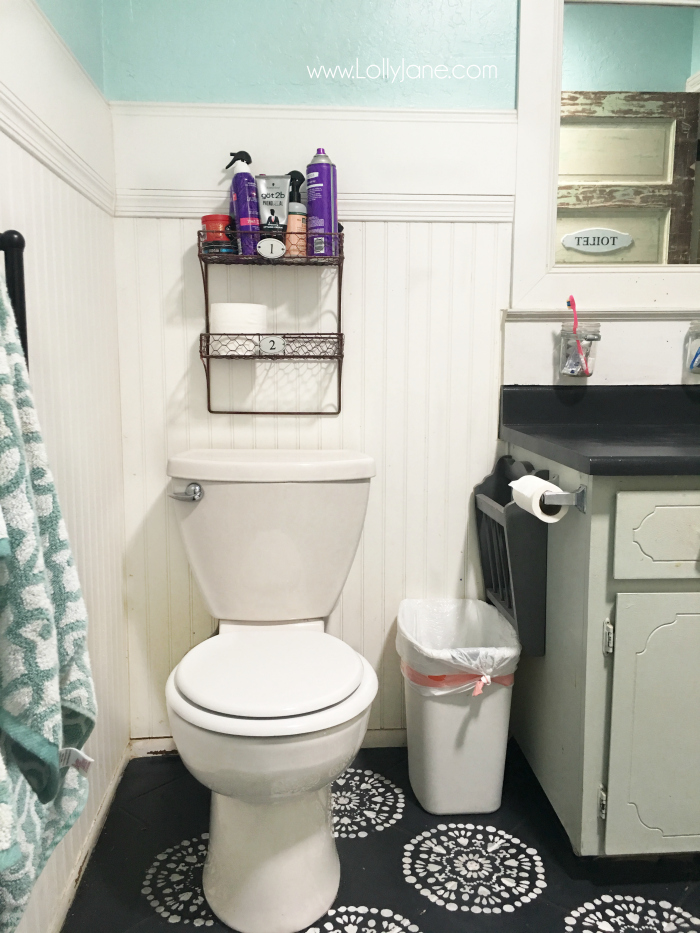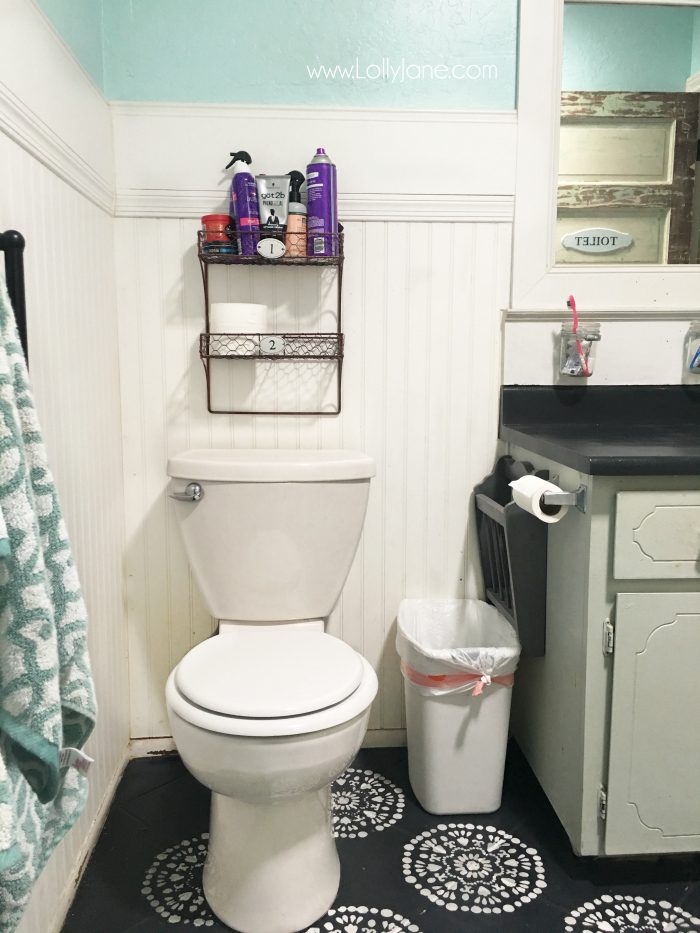 I searched a few local stores, big box stores, and online but didn't find anything that I loved in my farmhouse bathroom. While perusing the outdoor section of my favorite antique store, I came across an old trunk insert and the cogs in my brain started slowly turning. It was the PERFECT size to fit over my toilet but it was definitely lacking a cover. On the way to checkout I spied an old window behind a table and when I put it against the trunk it covered it exactly… I would say that is a match made in decor heaven!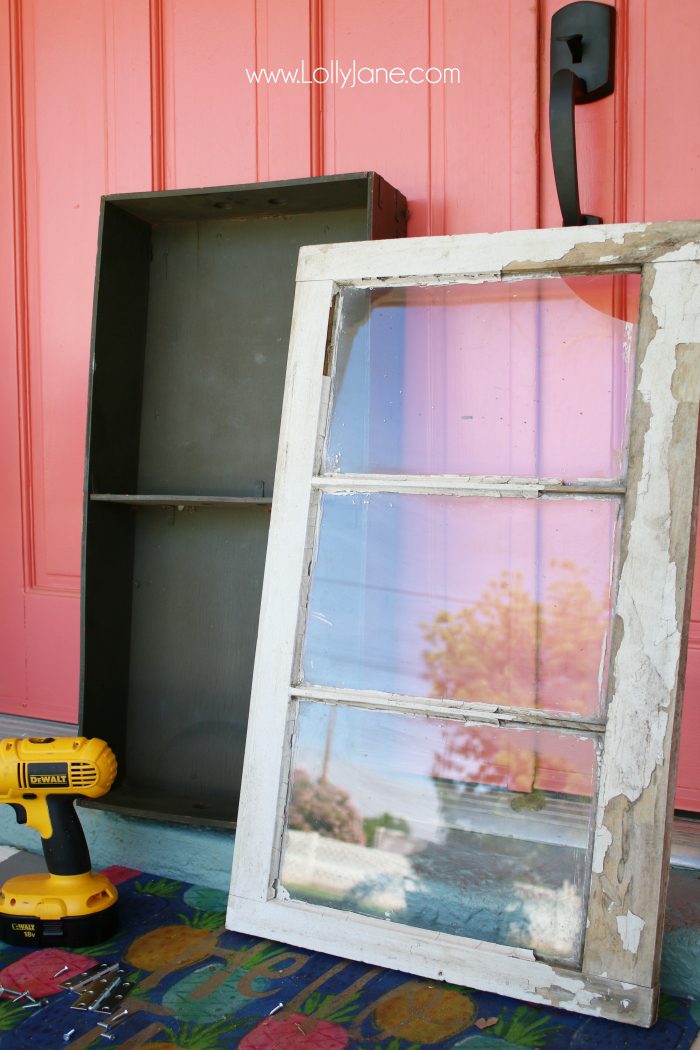 DIY Bathroom Cabinet – Supplies
I made a pit stop on the way home to the home improvement store and gathered some supplies to turns these treasures into an official bathroom cabinet. My shopping list included (3) 2.5" hinges, a glass knob, and an OOK hanger that would hold up to 60#. A drill and level are the only tools you'll need.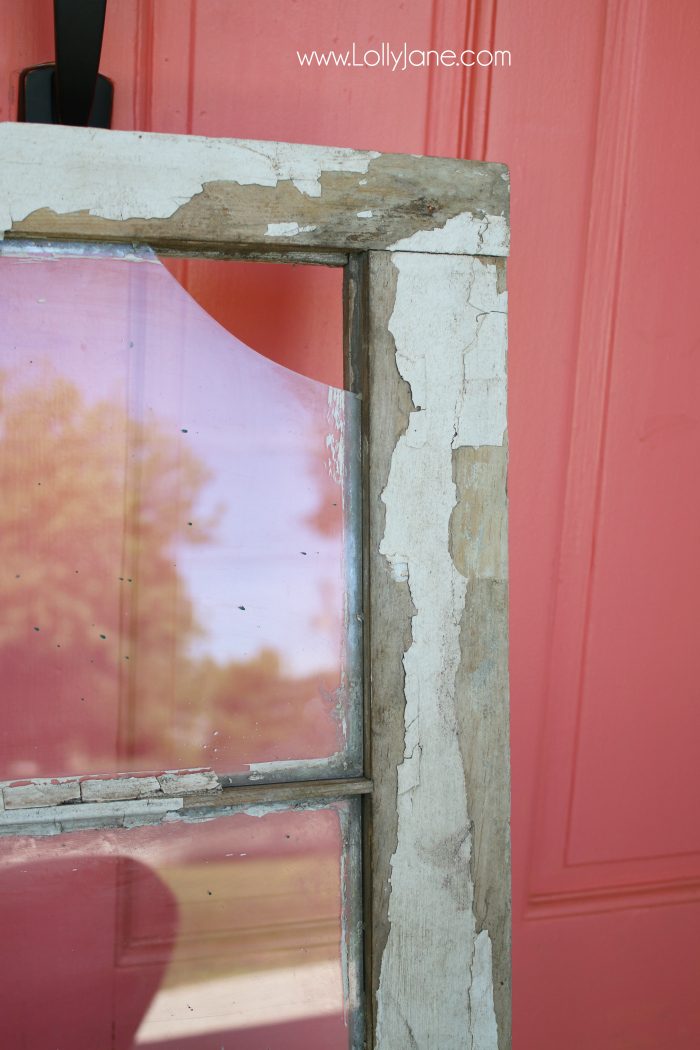 Check out that chippiness on this vintage window! Repurposing old items is my most favorite hobby and I am so glad these pieces have a new story to tell and can live a new "life" instead of collecting dust.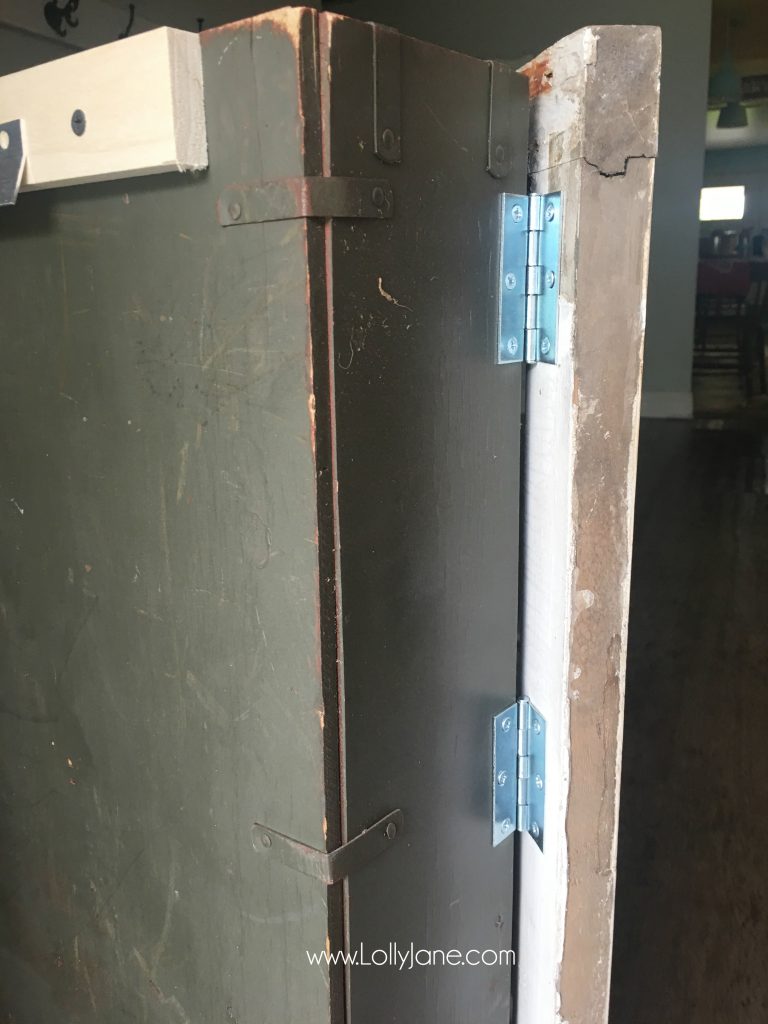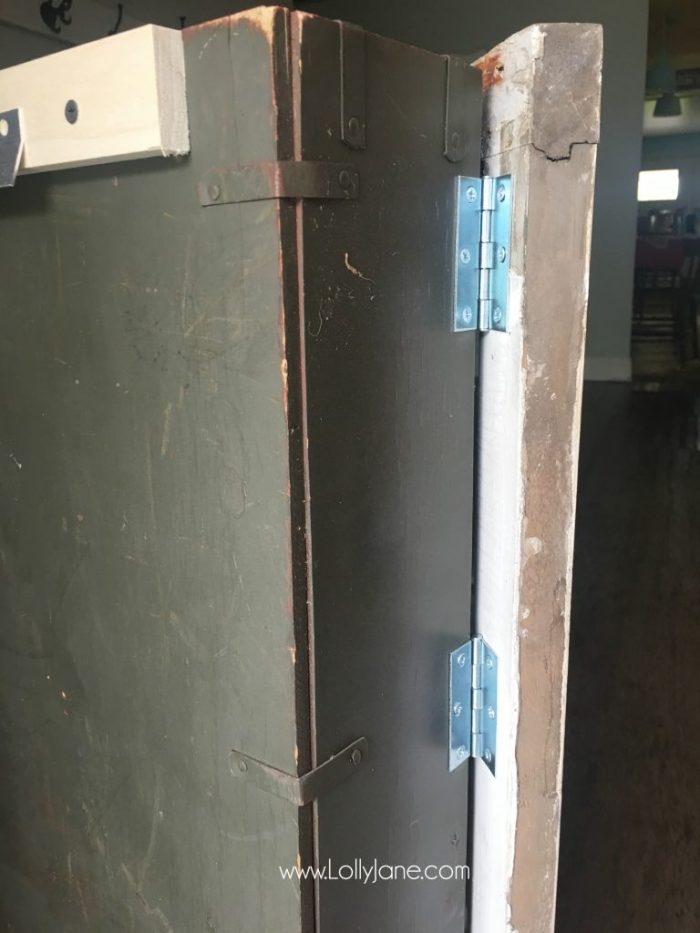 To add the front to the back I simply screwed in 3 hinges to create a cabinet door. Easy peasy. Hanging it was a bit trickier since I have moulding on my wall that wouldn't allow for the cabinet to be flush on the wall. I grabbed a piece of 1″ x 2″ x 8″ wood from my scrap pile and pre-drilled holes so it wouldn't split then screwed it directly into the top of the trunk shelf.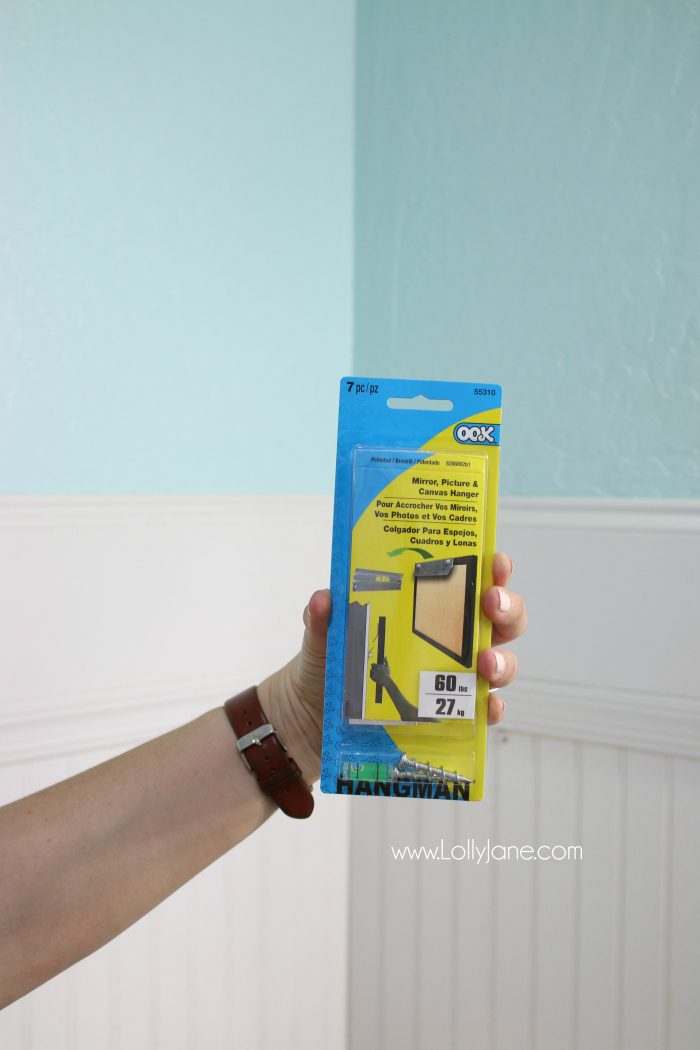 I then screwed the front of the OOK hanger into the wood and the back of the OOK hanger into the wall.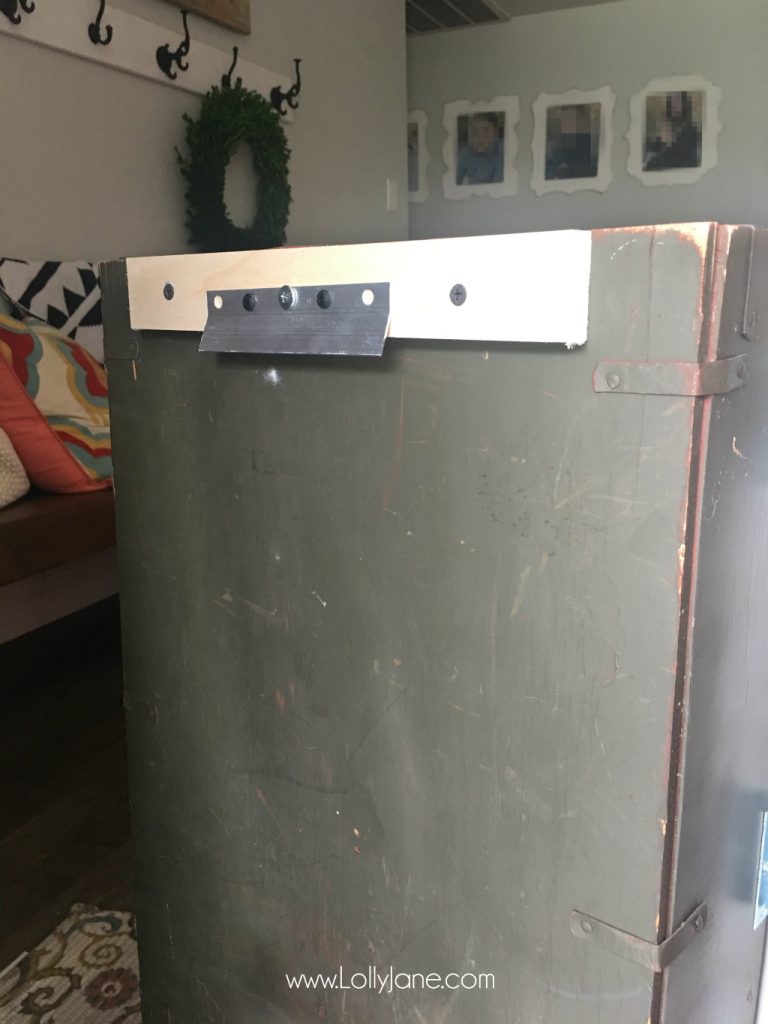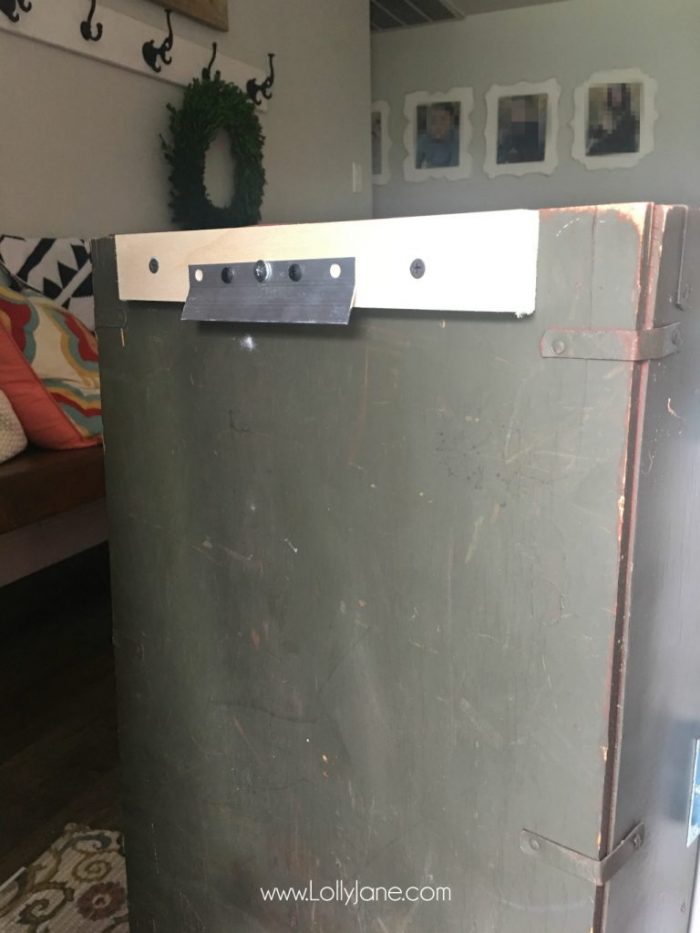 Of course we had to Instagram our new build before hanging it! 😉
It pairs perfectly with my chippy door also from a local antique thrift store. We are so lucky to have a variety of fab thrifting around our state!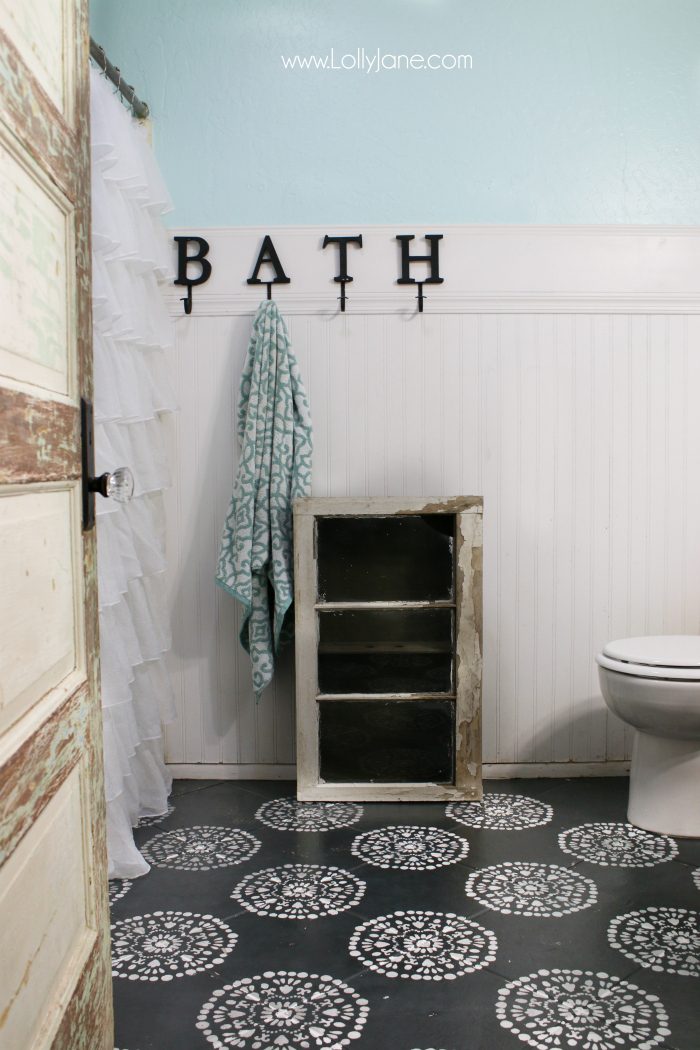 Here is the space ready for its new cabinet!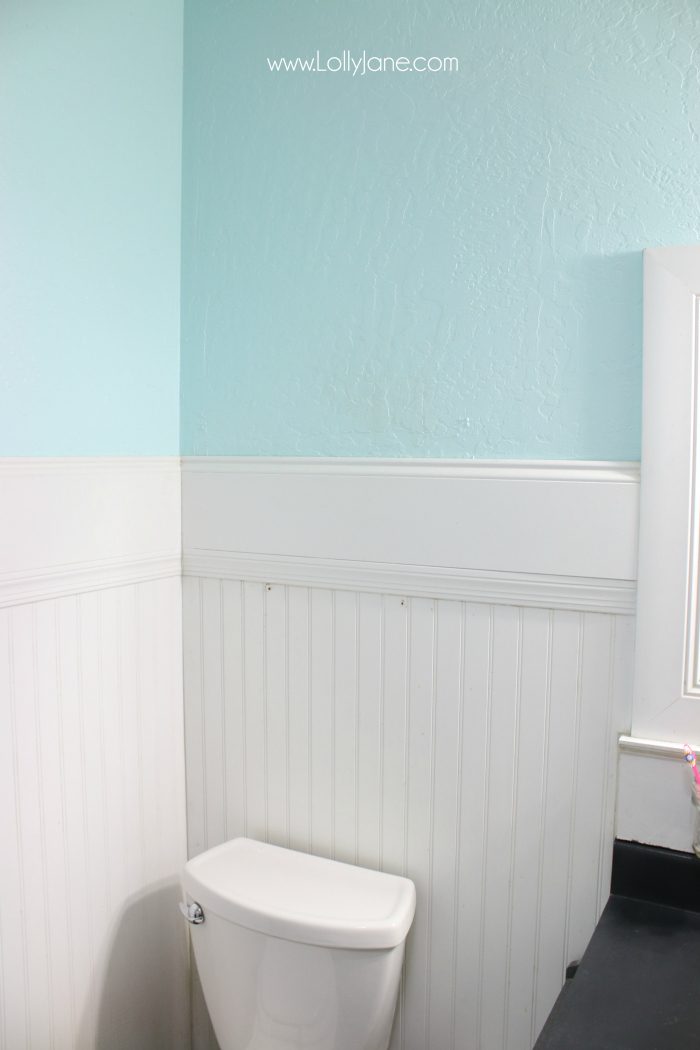 DIY Bathroom Cabinet – Mounting
And, after! We love the convenience of the OOK hangers as they are sturdy and SO easy to hang; you just place it over the back of the OOK hanger and it rests securely.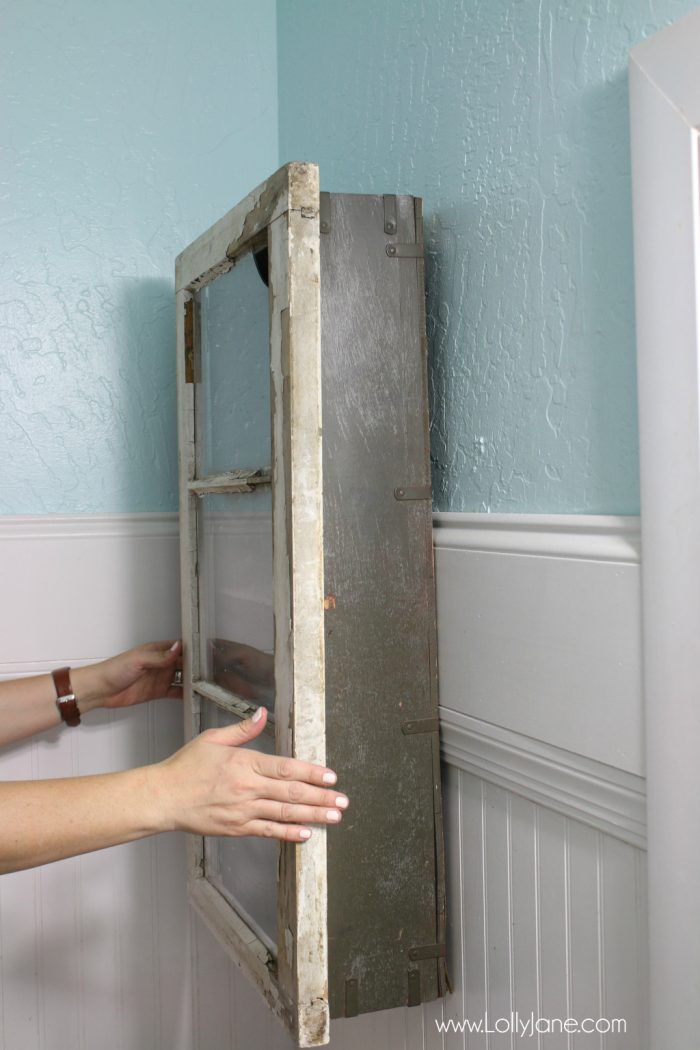 You can see how the cabinet is now straight against the wall without having to cut the molding out.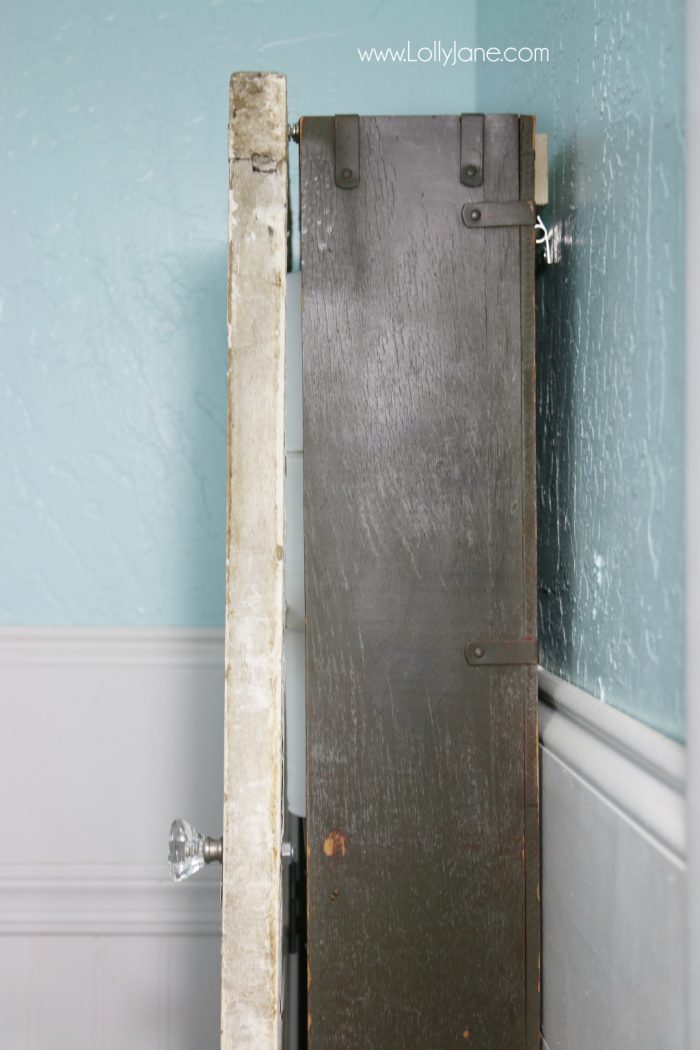 All in all it was a quick and easy build and makes a great statement for this room. No special skills or tools required, a perfect project for beginning DIY'ers!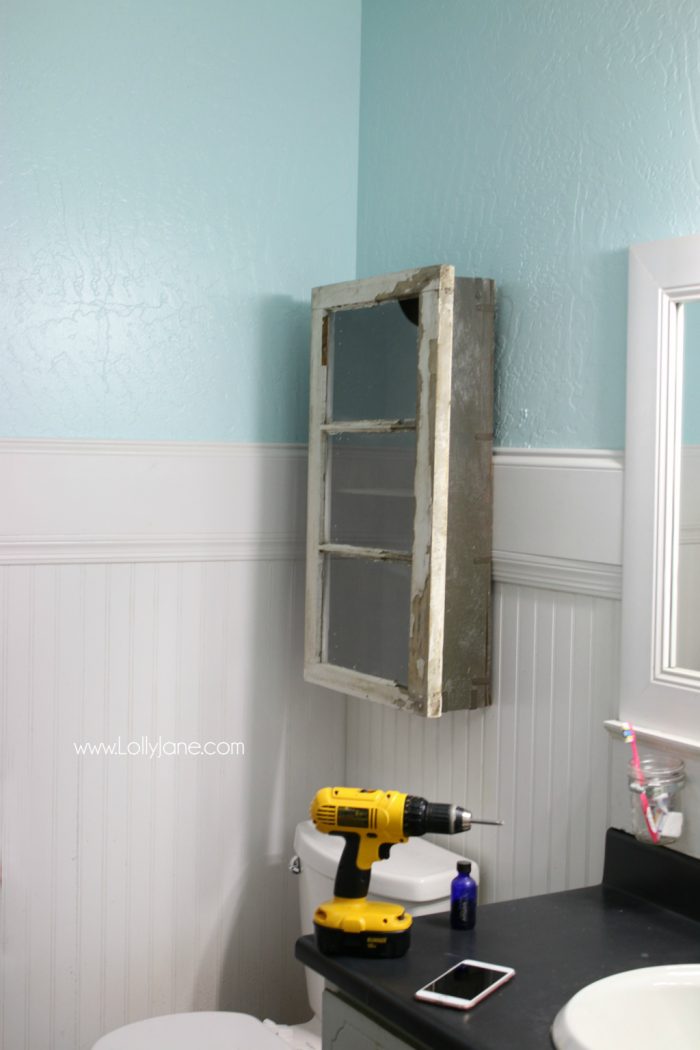 You can see the storage it adds and I love the pops of color the labels on my favorite products against the blue walls!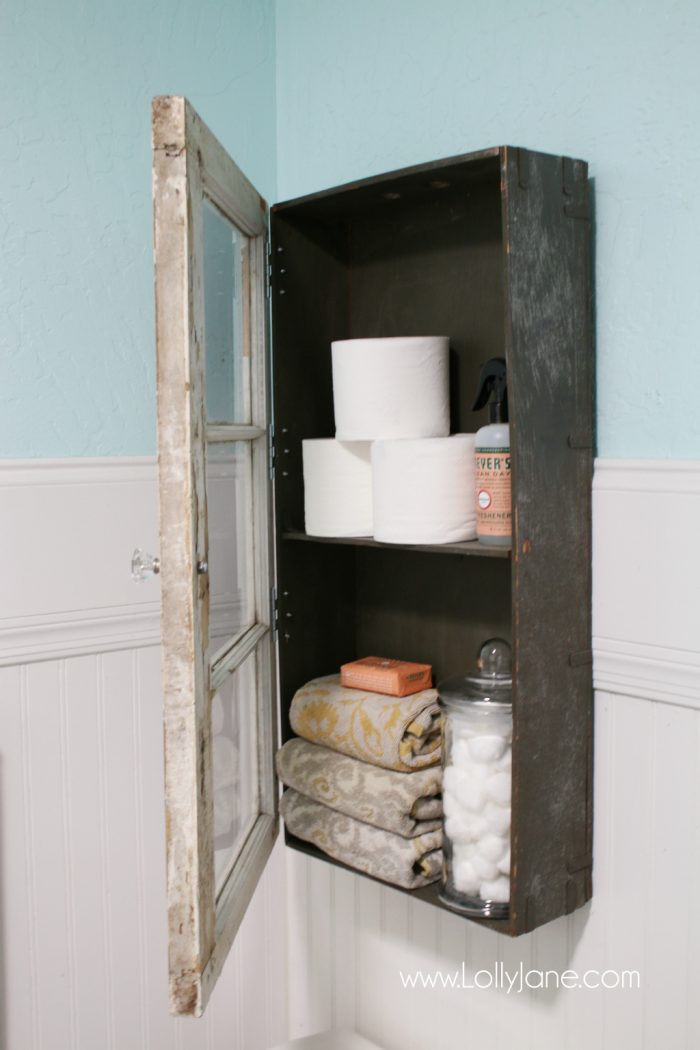 Besides extra hand towels, extra toilet paper and room spray is a must for my kids.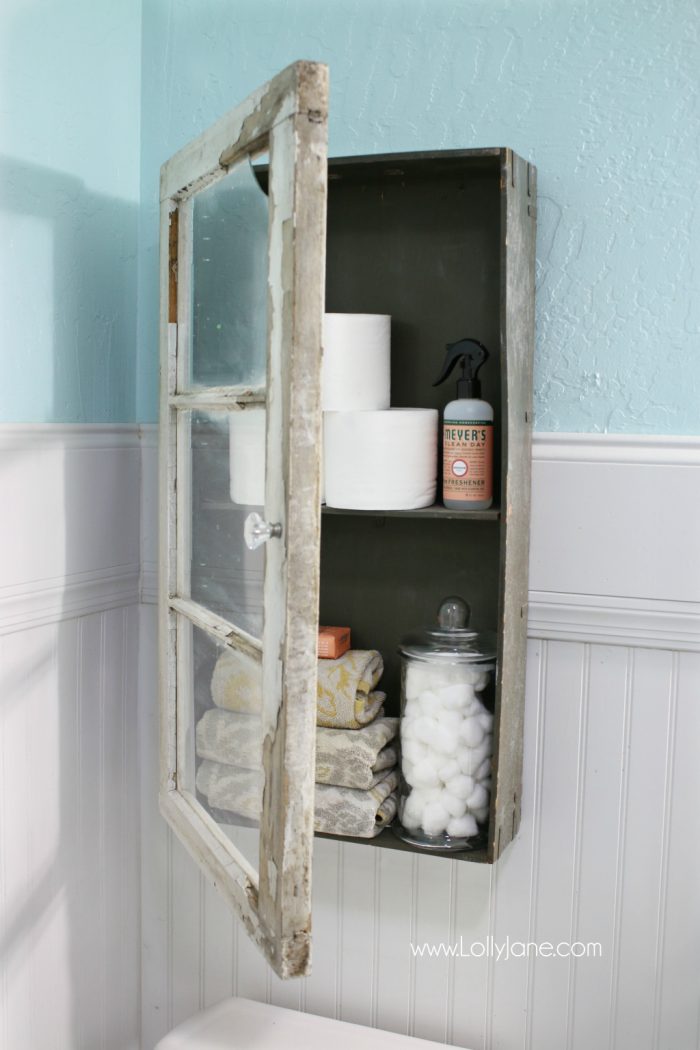 Cotton balls in an apothecary jar makes for a pretty storage element.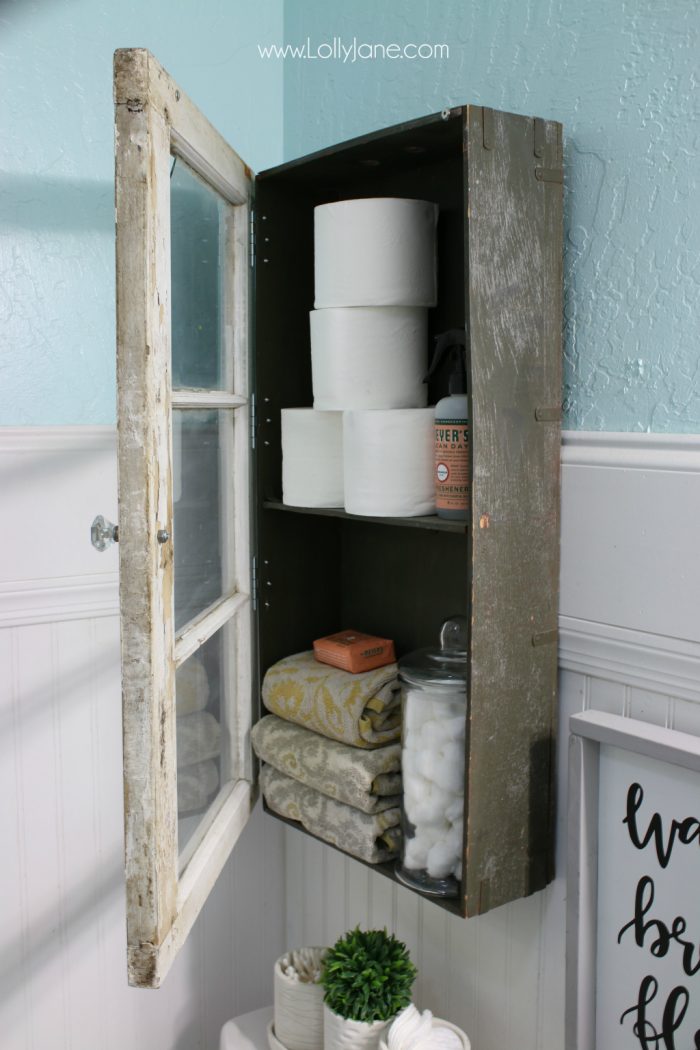 I love that the glass knob matches the knobs on the vanity and adds just a touch of femininity… it's the little details that really pull the space together to make a cozy room, afterall. 😉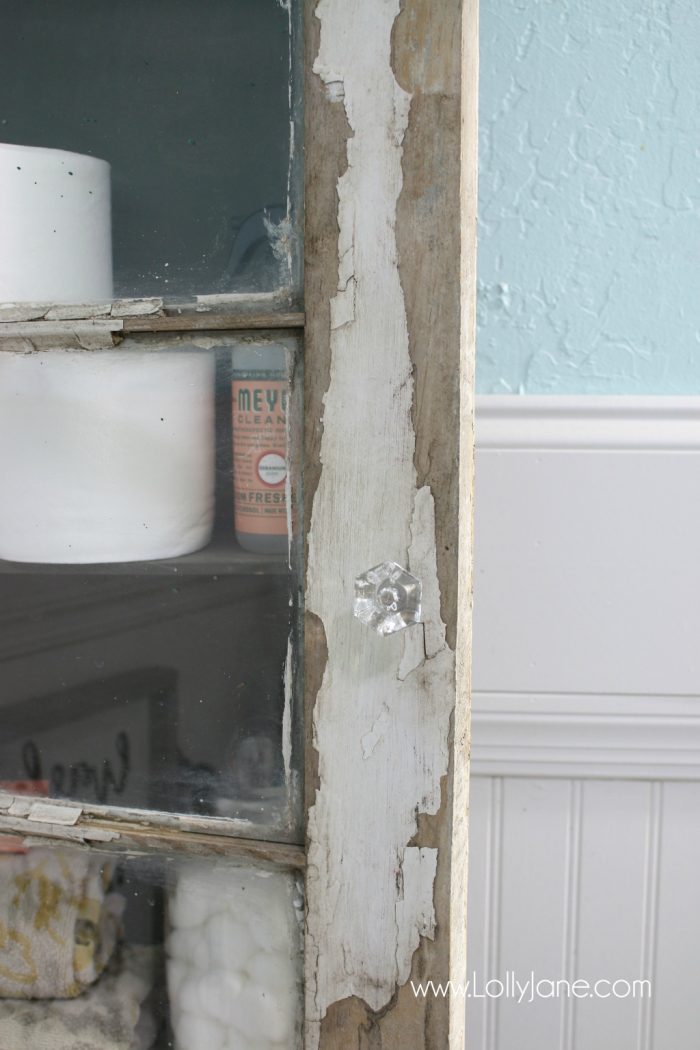 The cost breakdown for this DIY bathroom cabinet was a steal at $93 total as it is one-of-a-kind but can also be replicated to match your own style:
$18 trunk insert
$60 window pane
$7 (3) 2″ hinges
$4 60# OOK hanger
$4 glass knob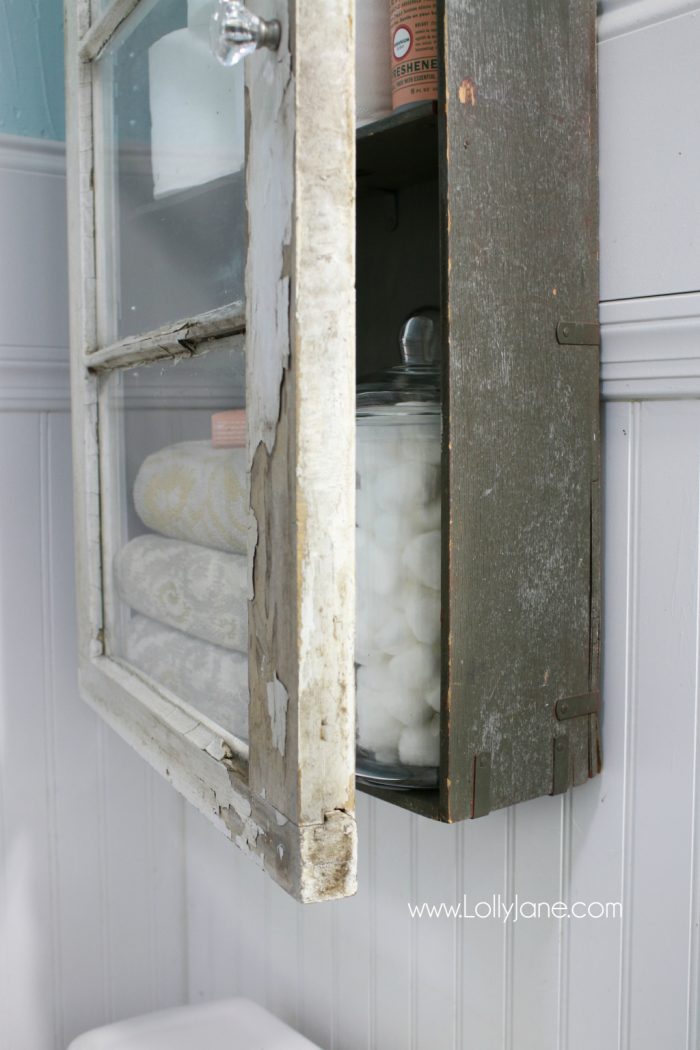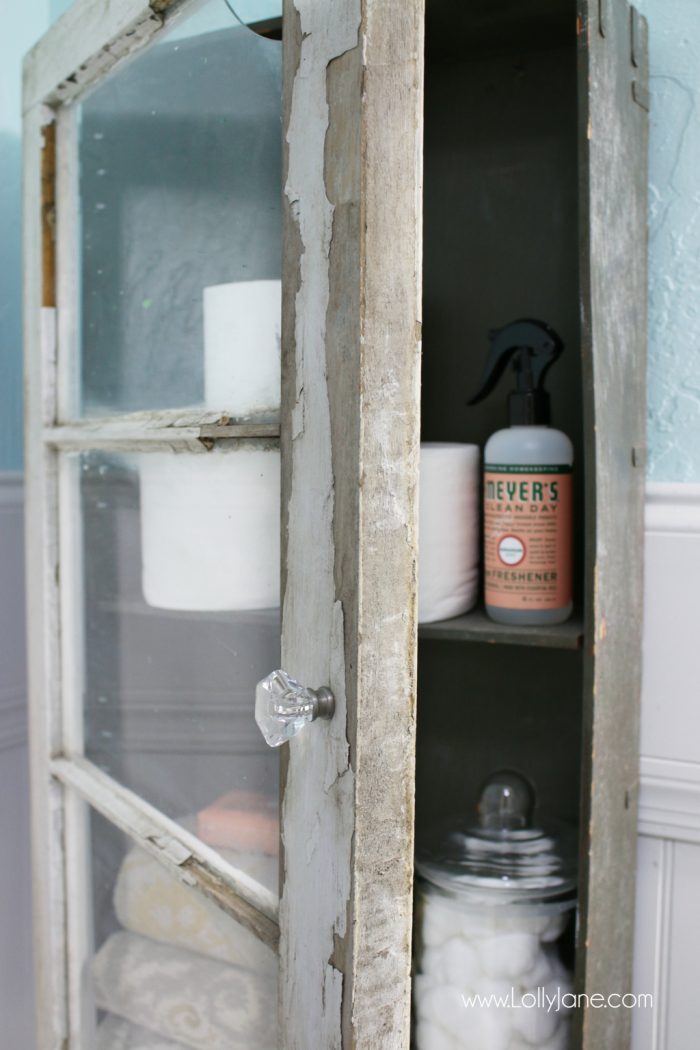 Our handmade "Wash Brush Floss Flush" sign is cute and is a great reminder for my 4 kids who share this space to do just that. 😉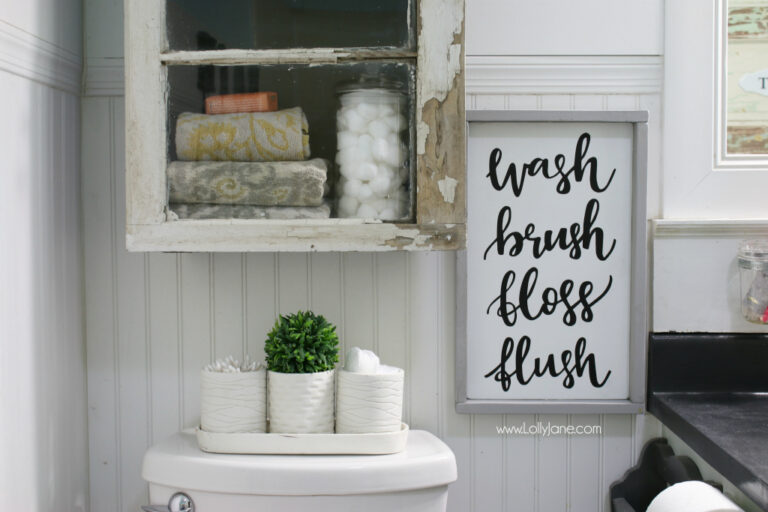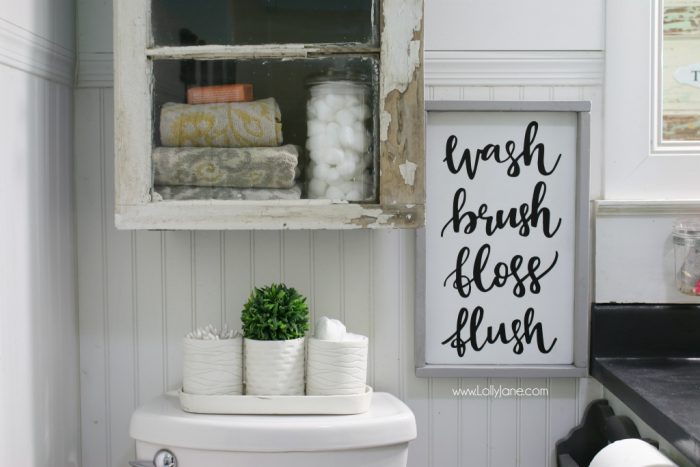 On top of the toilet storage houses cotton pads and q-tips as well as some greenery to make the space more homey.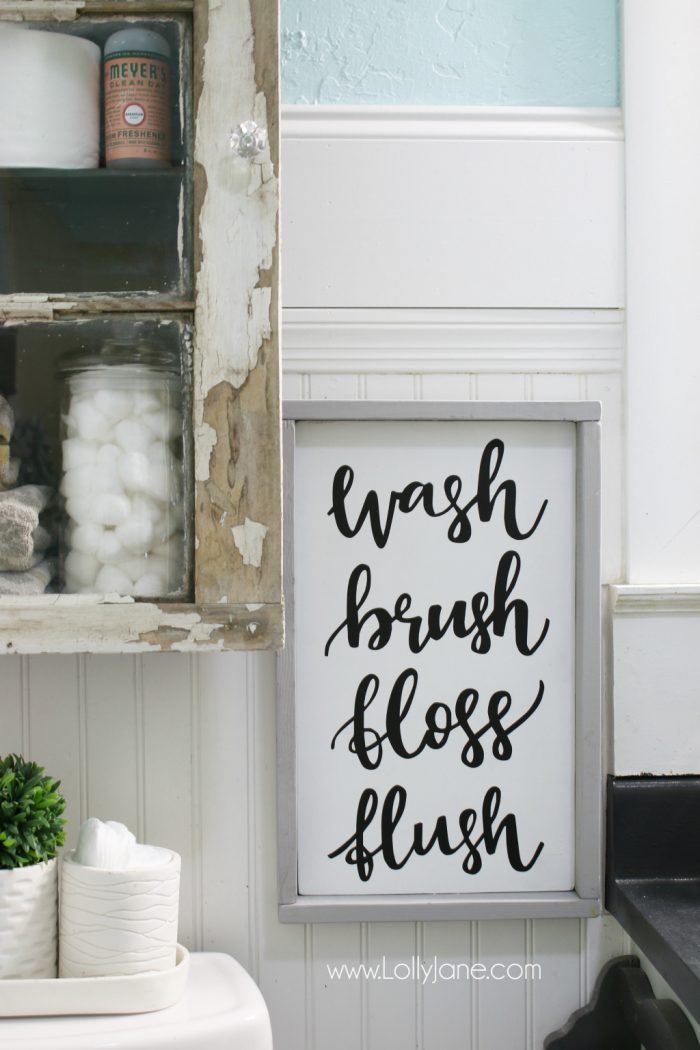 What do YOU have for bathroom storage? A cabinet or shelf? We would highly recommend making one yourself and if you don't have access to thrifted pieces like ours, you can build a quick wooden back with a shelf and add an oversized picture frame as an alternative then distress it. 😉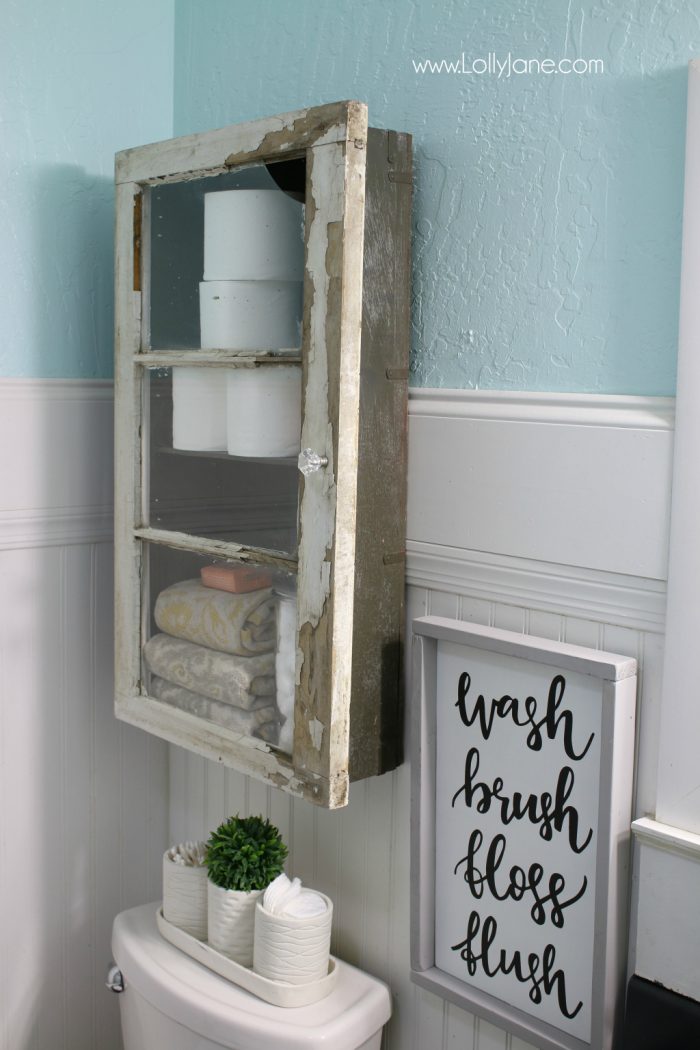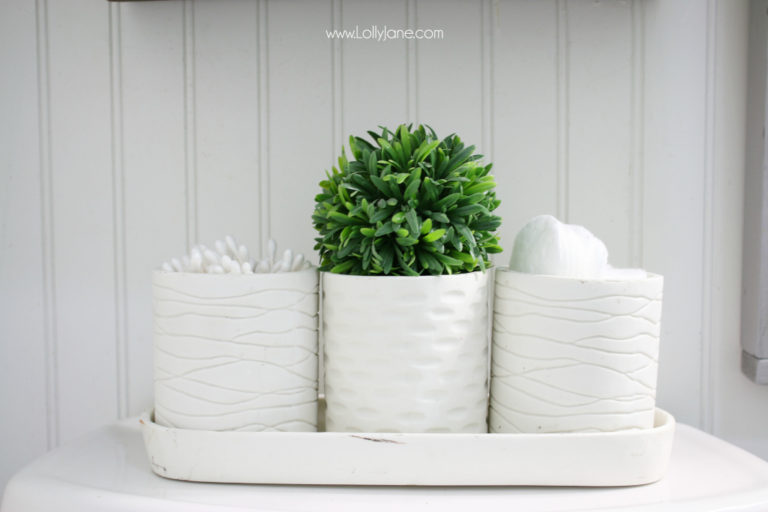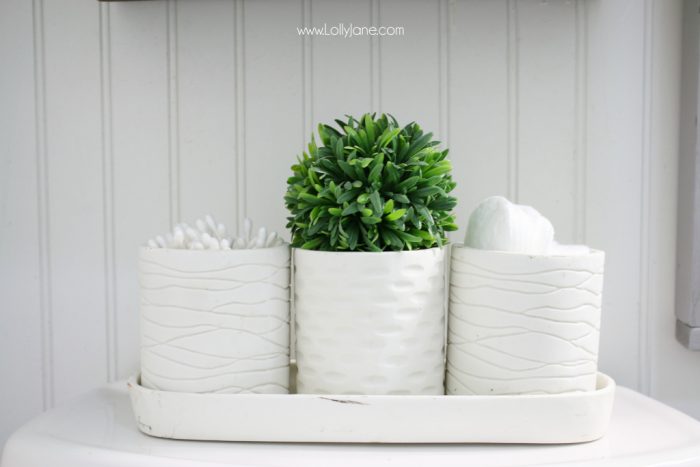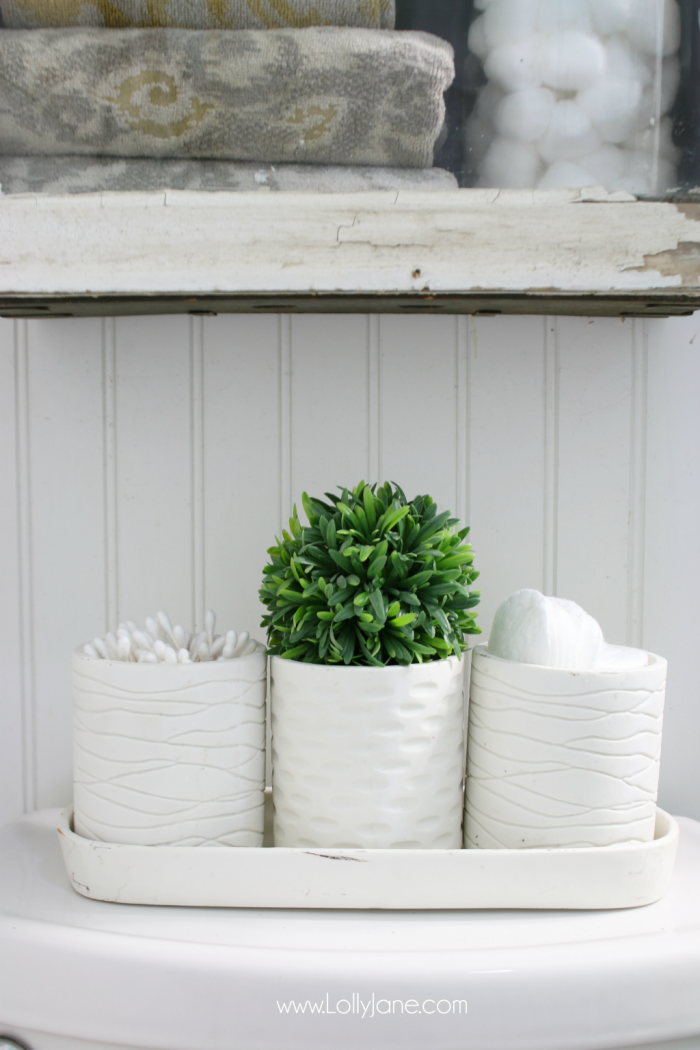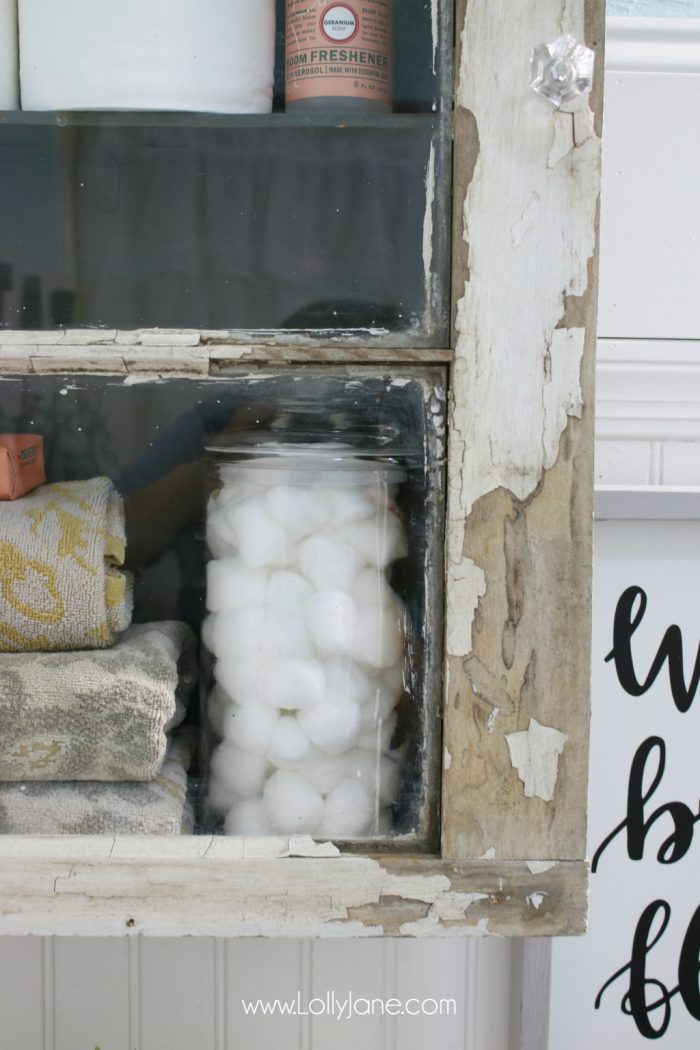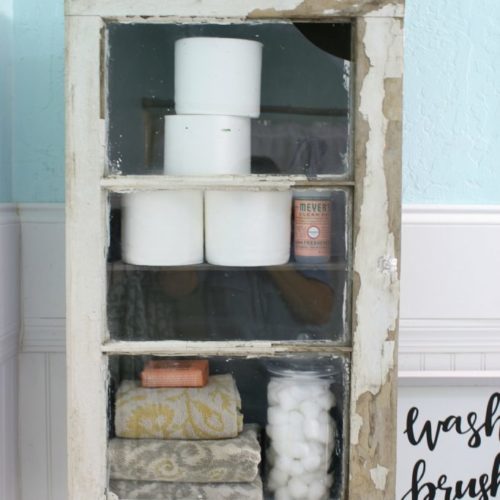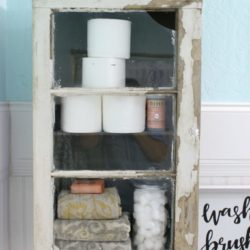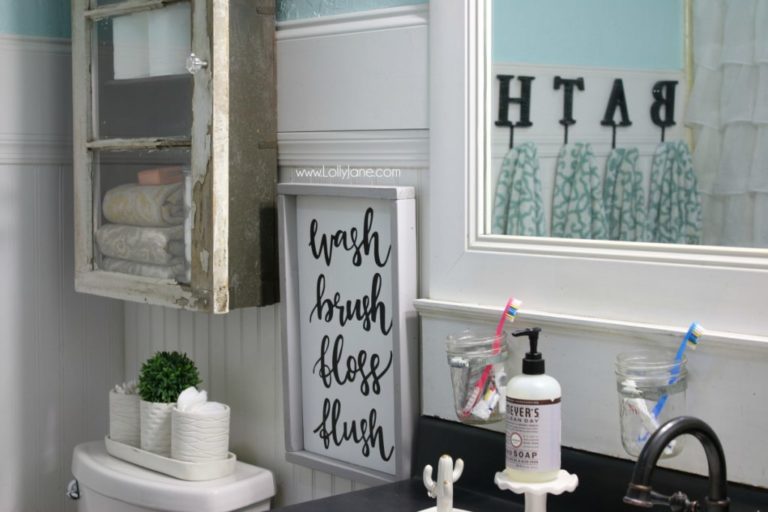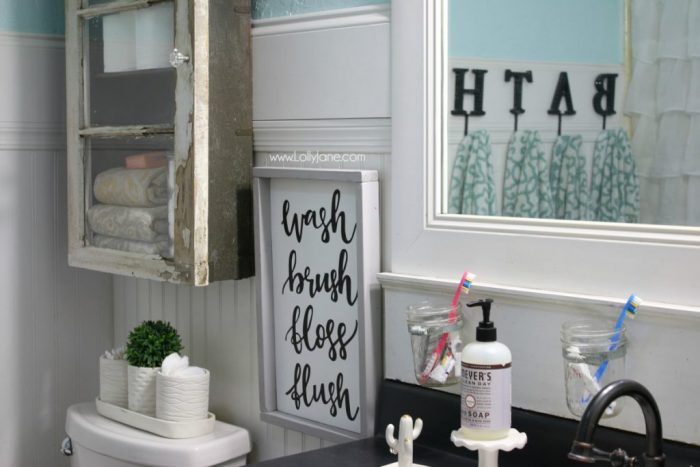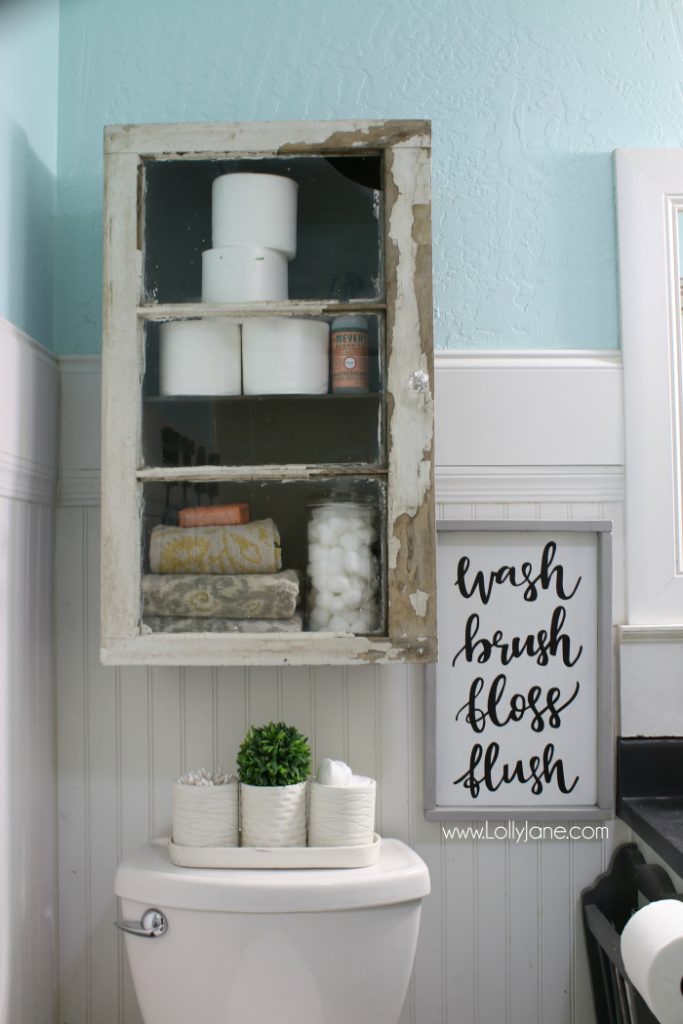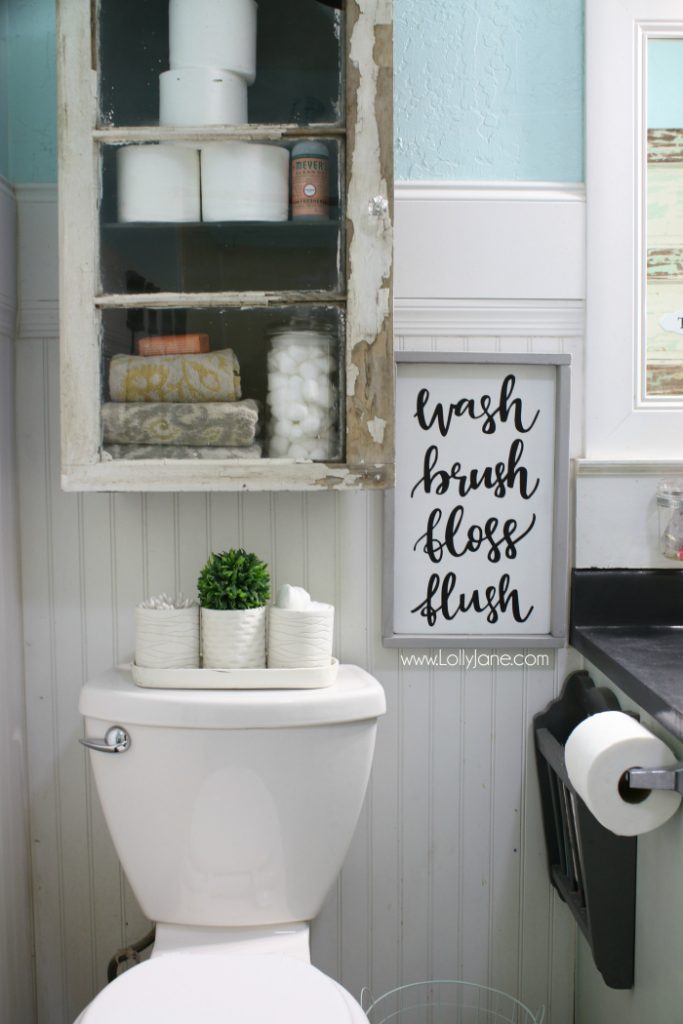 PLEASE PIN so your friends can make this too!

Short on cash? Visit our DIY Chalk Painted Tile Flooring and our Chalk Painted Bathroom Countertops too!