WOW! Faux subway tile back splash wallpaper! Peel & stick!!
Can you believe this subway tile back splash is peel and stick wallpaper!? We love how easy it was to update our kitchen without spending a lot of money. What an easy kitchen upgrade using subway tile wallpaper!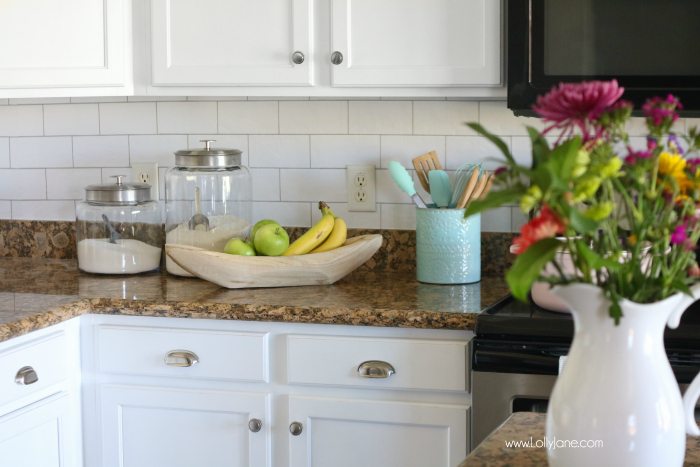 We've been in our home now for over a year and I have been itching to swap out the bead board backing that warps when wet and needed a paint job as it has yellowed since the previous homeowner installed it. I've been wanting the classic subway tile in my kitchen to brighten up the dark counter tops but didn't know if I would love the pattern long-term or change my mind… I kind of have Decor A.D.D., I think that's a thing, just not officially- ha! 😉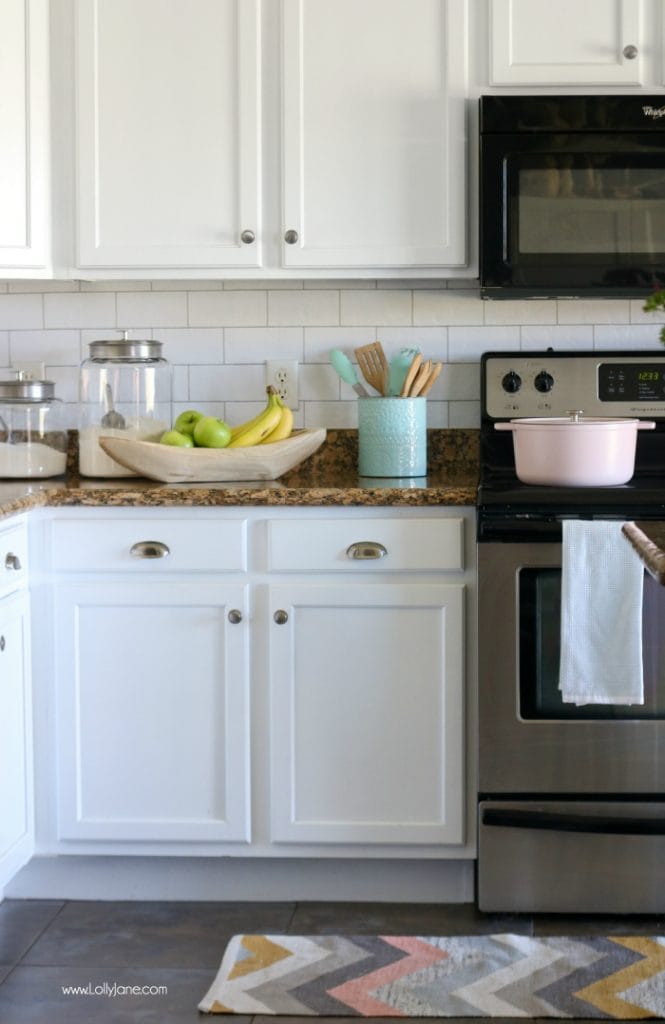 While perusing the home improvement section in Target, I came across the Devine Color Wallpaper with a subway tile pattern and squealed right there in the aisle!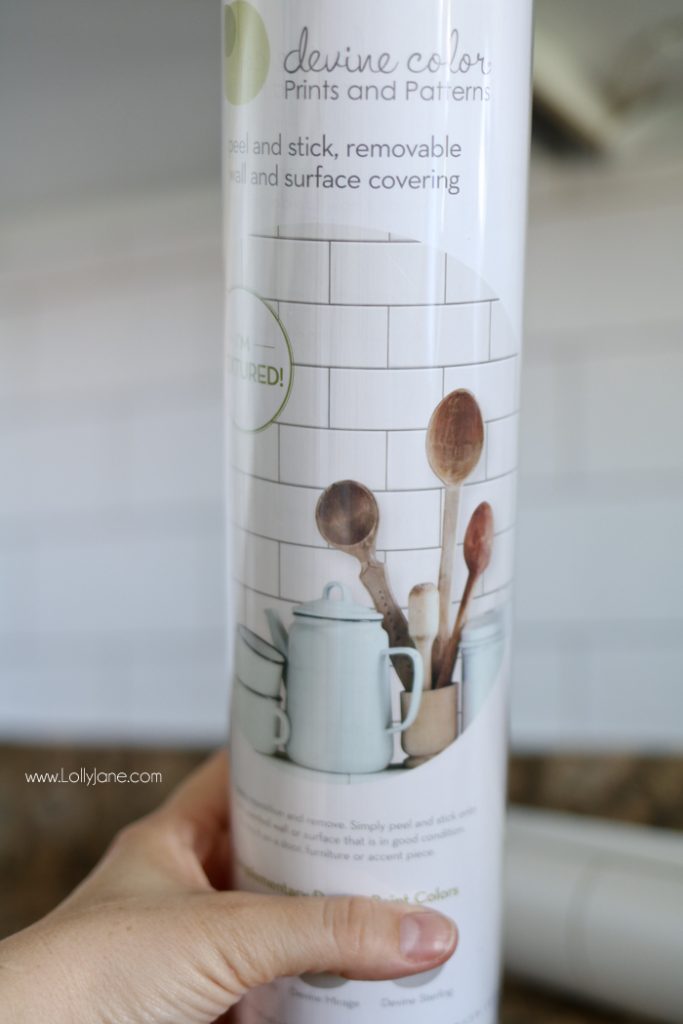 For less than $35/roll, and not having to make an additional trip to the home improvement store for tile, tile backer, grout, and other supplies to install ceramic tile and then install it, I was sold. I guesstimated 2 rolls would be enough, (although you can calculate how much you need here,) and got started right away… within a few hours I was done and my kitchen was immediately transformed. Viola!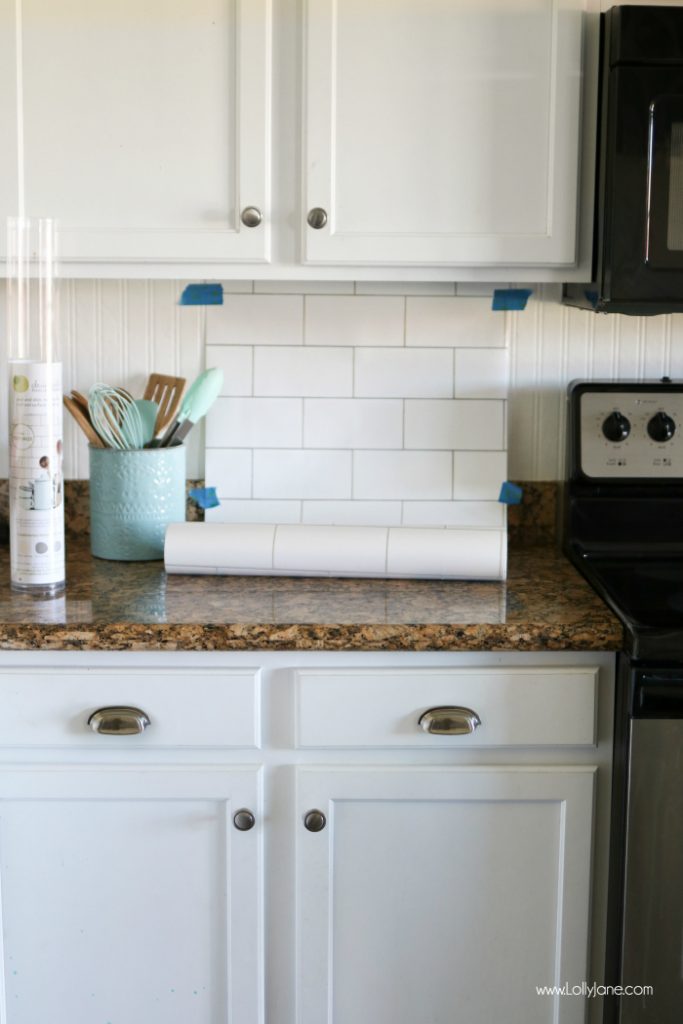 How to Apply Peel & Stick Wallpaper
Check out Devine Color's Wallpaper tutorial here. The official process steps:
Measure the height + width of your walls.
Pre-cut your panels.
Align the design of your panels.
Peel away 1/4 of your backing and work top to bottom, removing wallpaper backing as you go.
Use a squeegee or credit card to smooth out air bubbles.
Trim with a razor around molding, electrical outlets and/or vent covers.
Note: Don't forget to prep the walls by scraping any previous wallpaper residue off OR wiping them clean.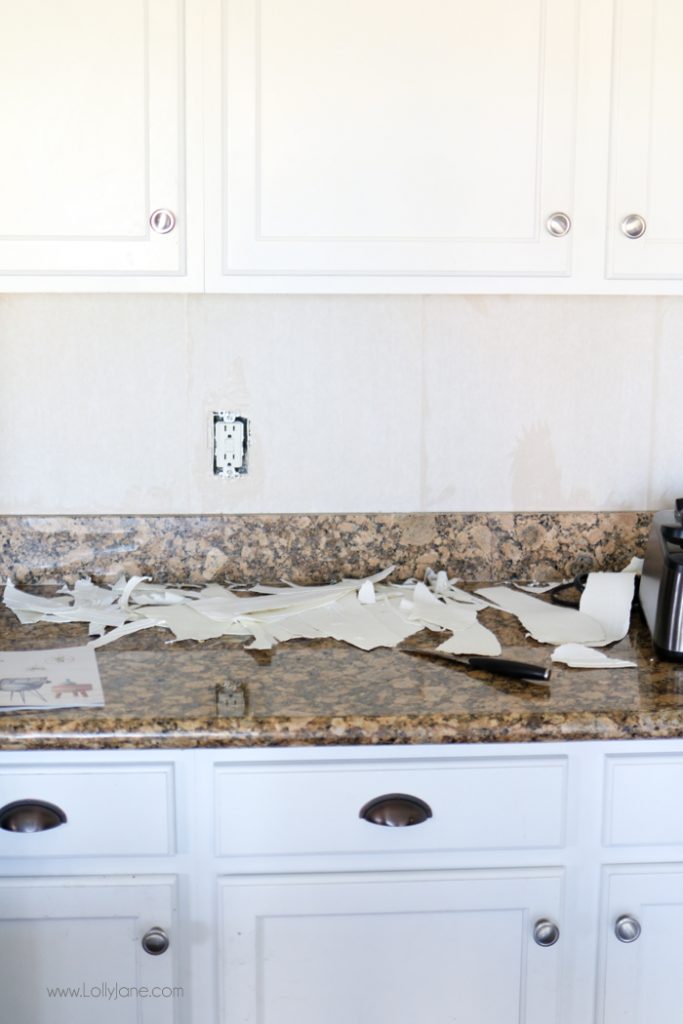 Each roll of the wallpaper covers 27.5 square feet but note that certain patterns (like this subway tile) will have more waste in aligning the drop match patterns, so they may end up needing more rolls than the calculator states. 😉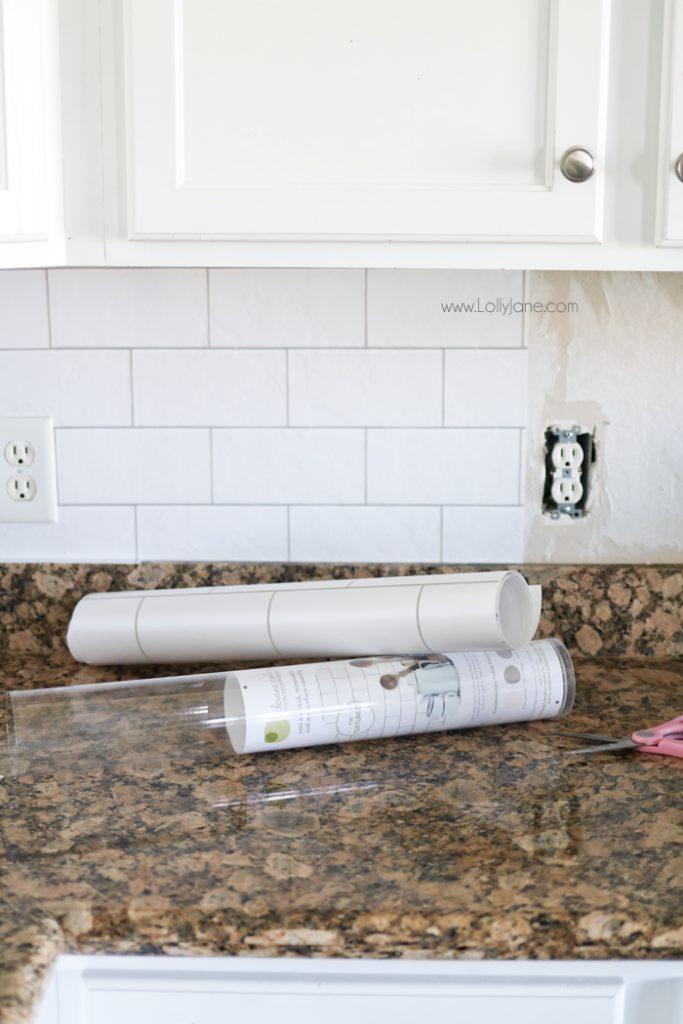 I went back to Target to spruce up this space since I transformed it for less than $80 and accessorized with the cutest pieces like my fruit bowl, glass containers (perfect for storing flour and sugar) and this pink Dutch oven pan that I'm dying over! You guys… Devine Color + Target = home décor heaven as they coordinate seamlessly.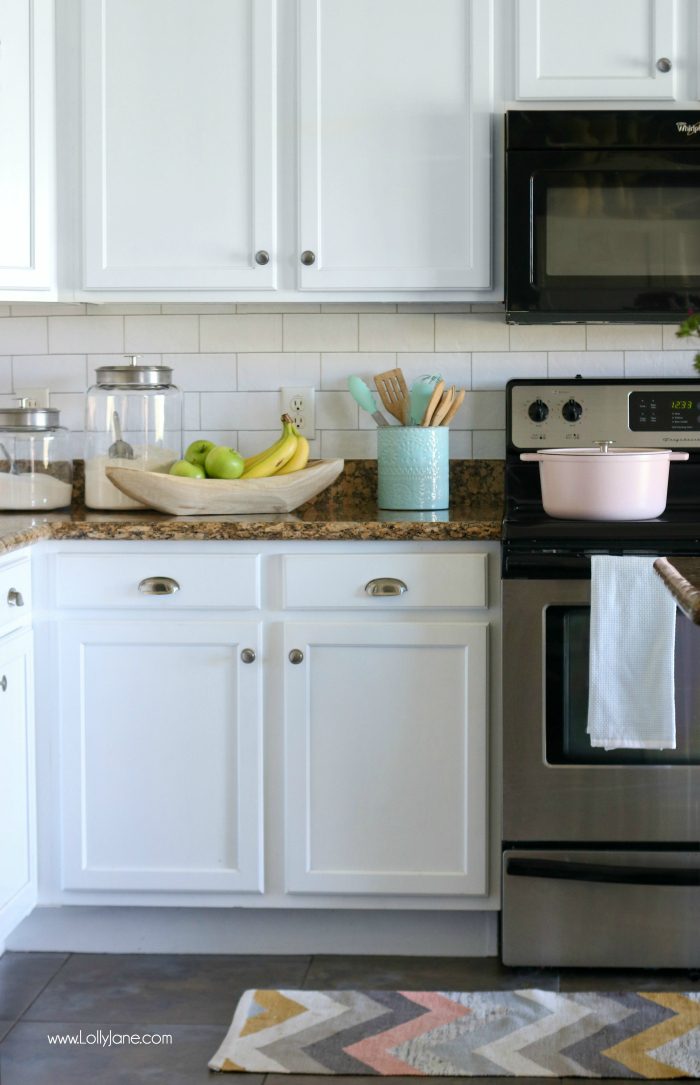 Speaking of seams, here's a peek at my subway tile wallpaper seam that is pretty subtle.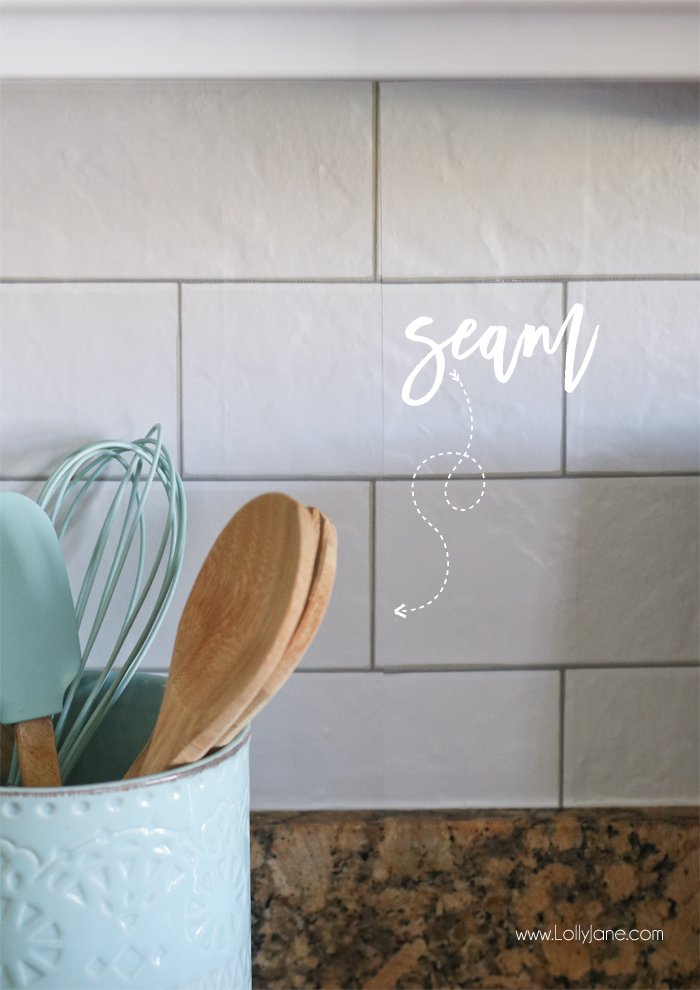 This particular pattern is pretty forgiving as it is textured and the shadows on the design allow for a little wiggle room error. 😉 This wallpaper is great for any budget, renter friendly, or if you're just indecisive like me. 😉 Simply pair it with a few Target accessories and your space will be spruced up in no time at all!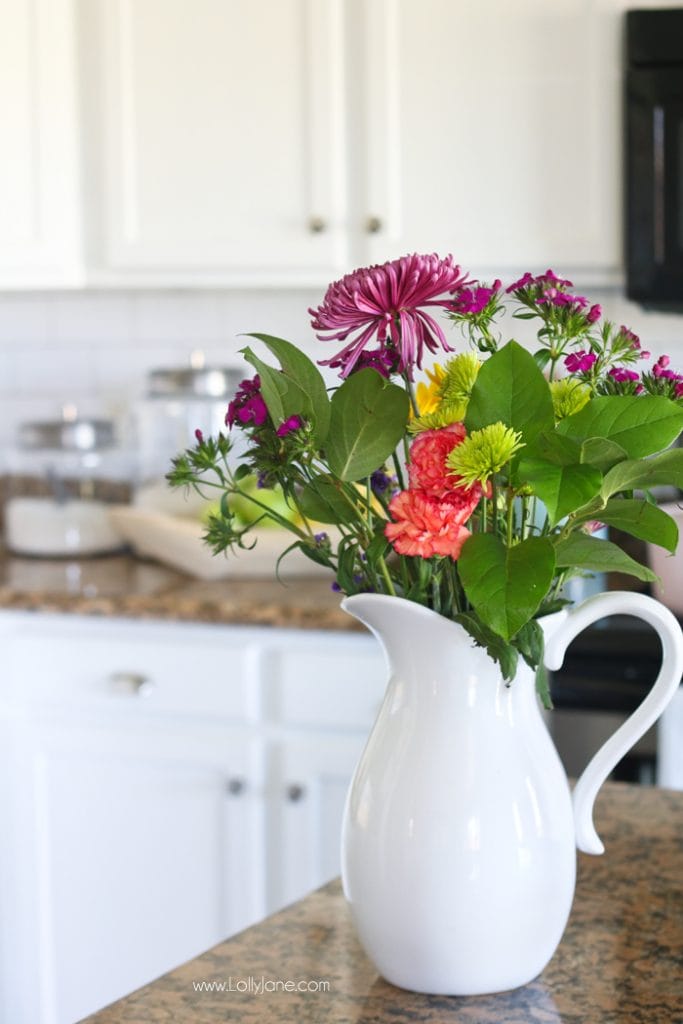 I love this vase snagged from Target a few years ago and it houses fresh wild flowers snagged on my latest Target run. So pretty against the white wallpaper!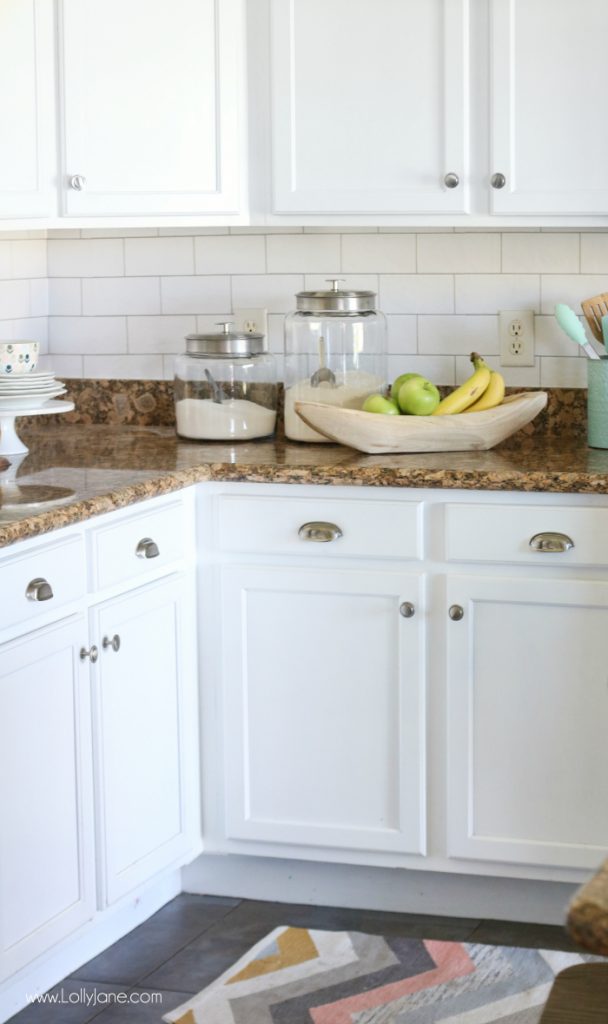 Visit more of our peel & stick wallpapered spaces: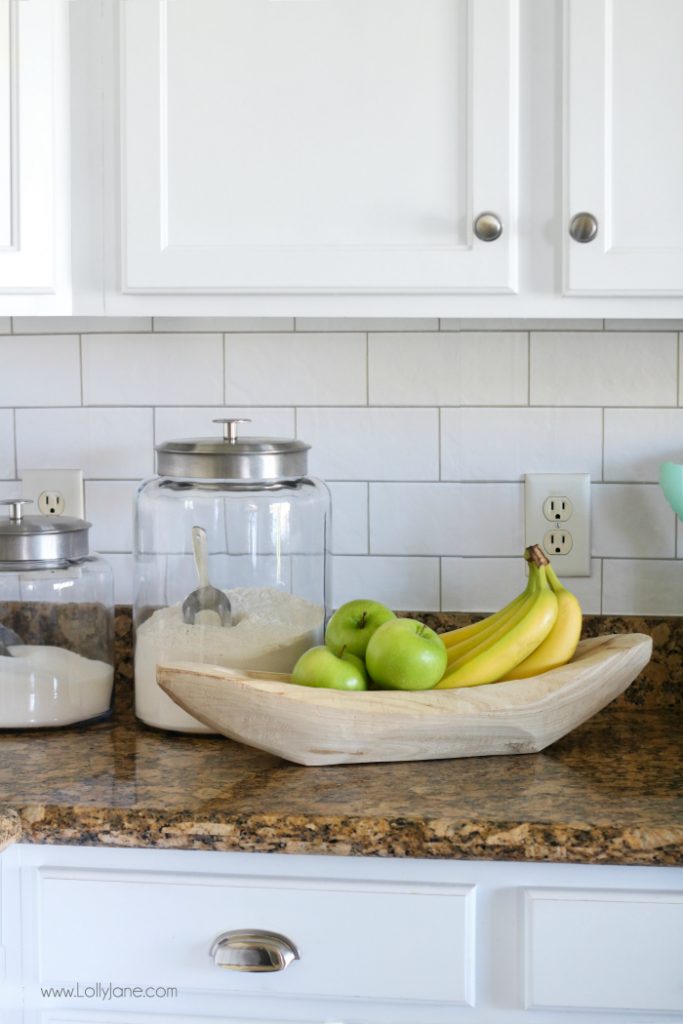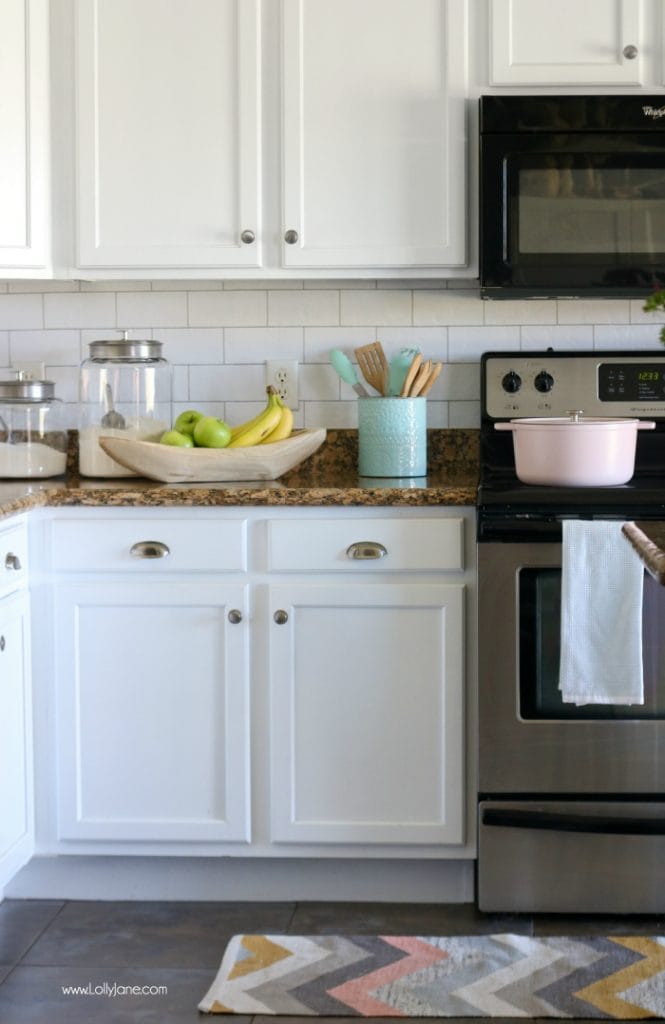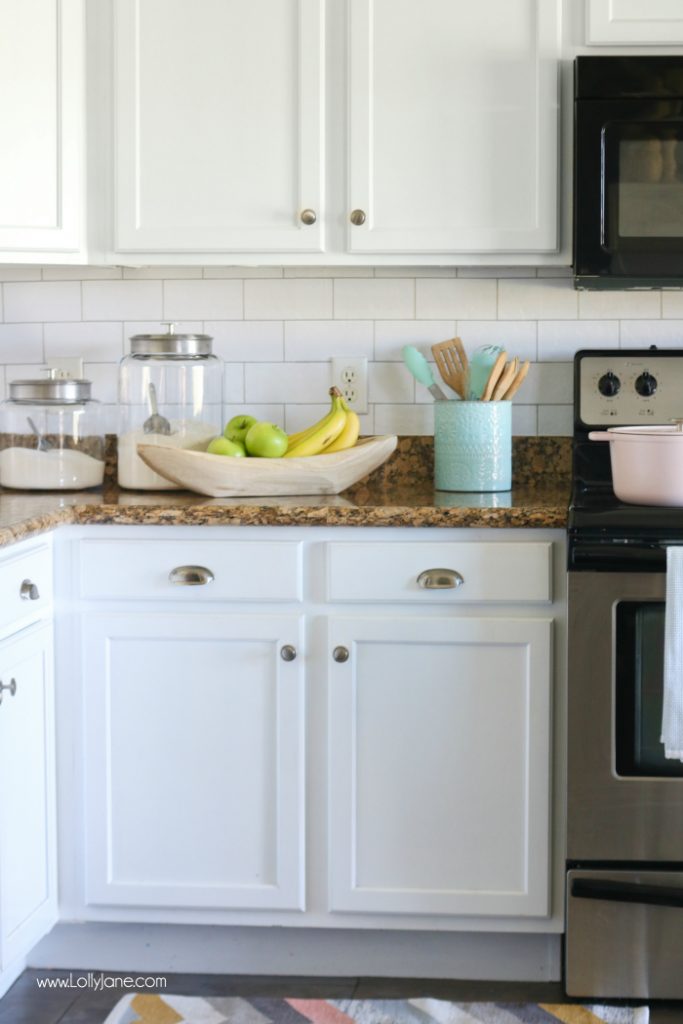 Please PIN so your friend's can check out this easy kitchen hack too!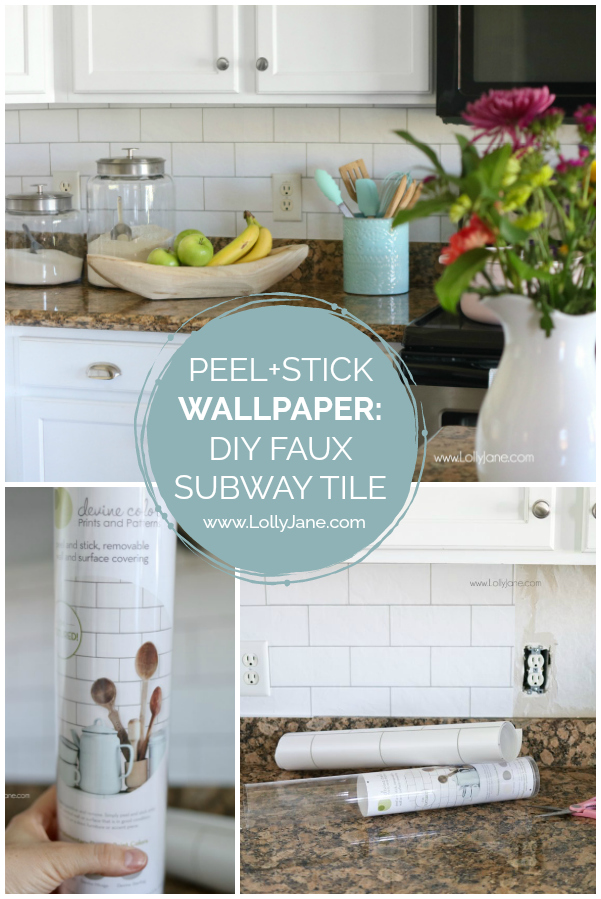 This post contains affiliate links. It's NO extra cost to you and a few pennies to us with your purchase which will help keep our blog running with FREE ideas! xo