Stephanie from Life Created is here today sharing this yummy Palmier recipe.  They are beautiful cookies are perfect for holiday gifts, tea time, or brunch with your friends. This is a simple, delicious pastry cookie you can make at home with little mess and effort. For variation, you can add spices to make them fit your taste.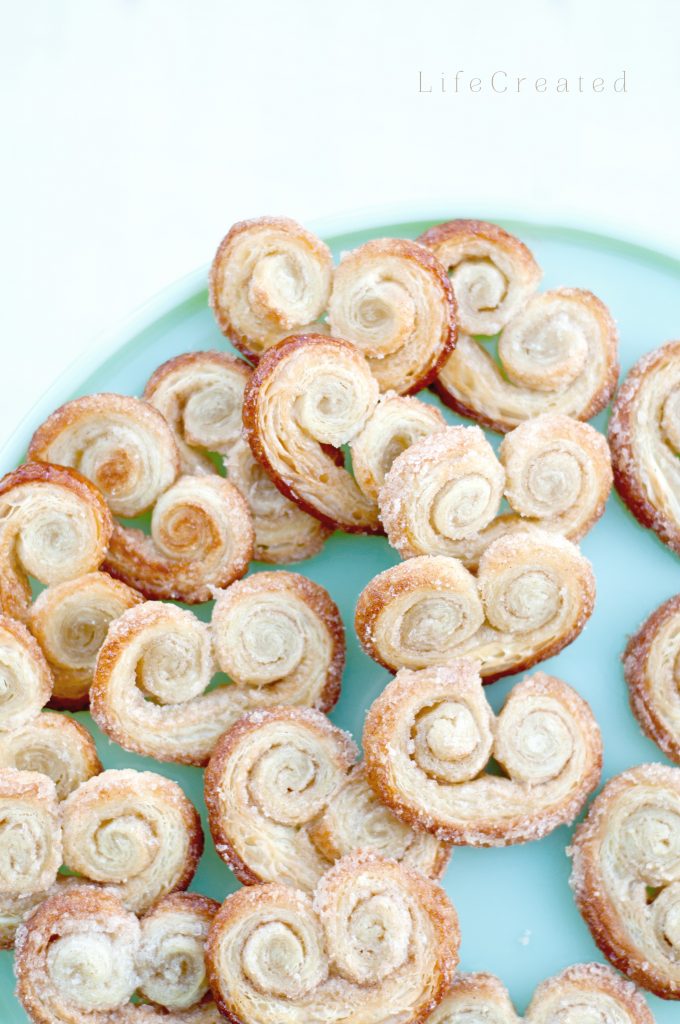 Ingredients:
1 box Puff Pastry (found in the frozen desserts isle at your grocery store)
1/2 cup sugar
1/4 tsp cinnamon
1 tbs butter melted
Directions:
Let your puff pastry thaw at room temperature for about 20 minutes, until you can unroll it without it cracking.
Mix the cinnamon, butter. and sugar together and sprinkle on top of the puff pastry sheets.
Using a rolling pin, gently roll the sugar and cinnamon into the dough.
Flip it and sprinkle the other side as well. Roll the sugar into the dough and shape the sheet of puff pastry into a rectangle.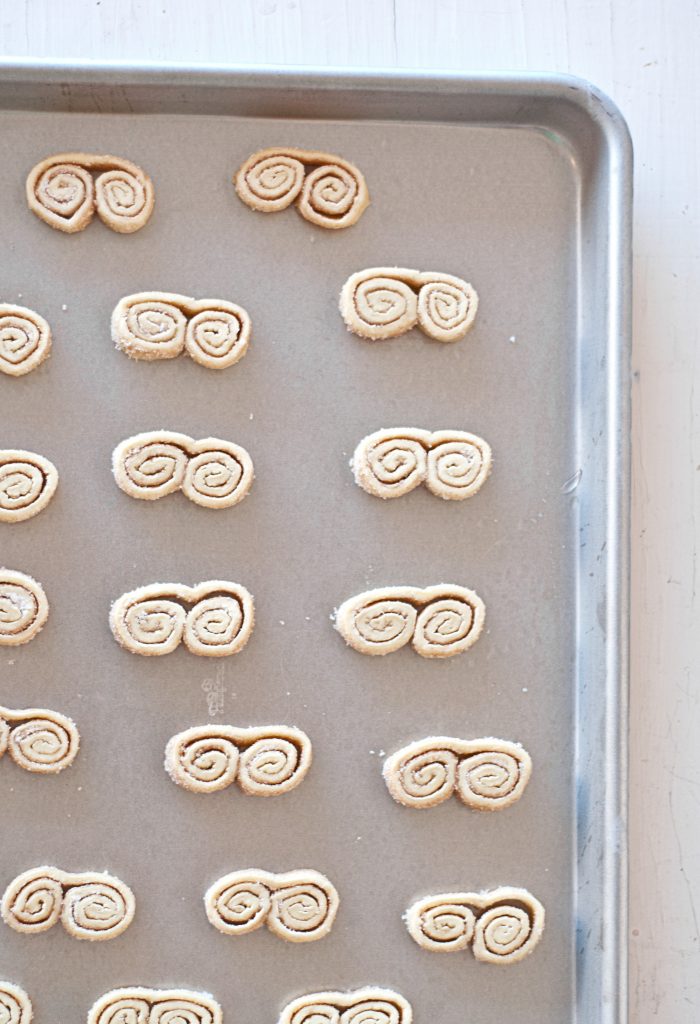 To make small palmiers:
Start rolling a long side of the rectangle up towards the middle. Stopping at the middle, take the other long side and roll it until it also meets the middle.
Wrap your pastry in saran wrap and freeze until firm, for about 15 minutes. *For larger palmiers, roll the short sides to meet in the middle.
Bake on 450 for 6 minutes and flip the cookies. Bake for 6 more minutes.
Once firm, slice your cookies and lay them out on a cookie sheet. Place the cookie sheet in the freezer again for 15 more minutes. Gently brush cookies with melted butter and sprinkle a little extra sugar on each if desired.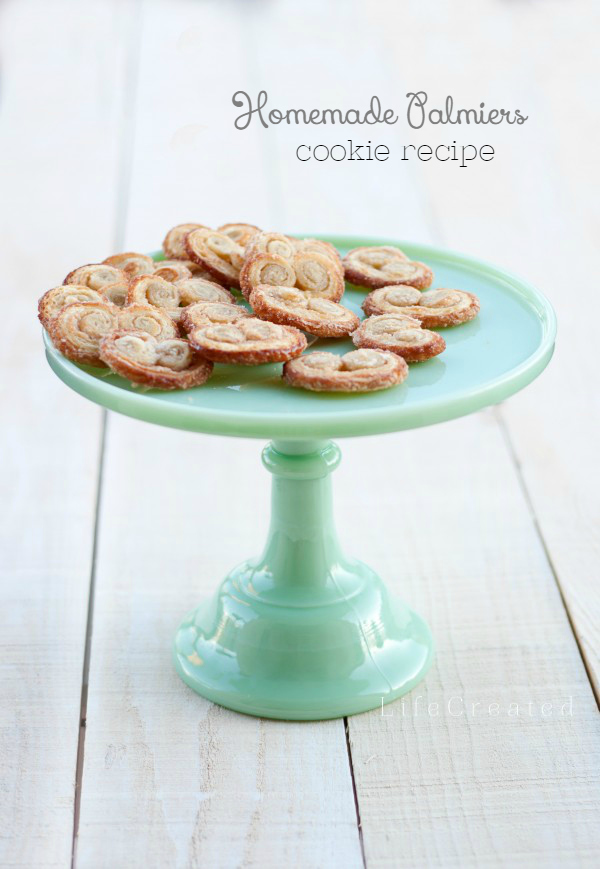 They are so yummy!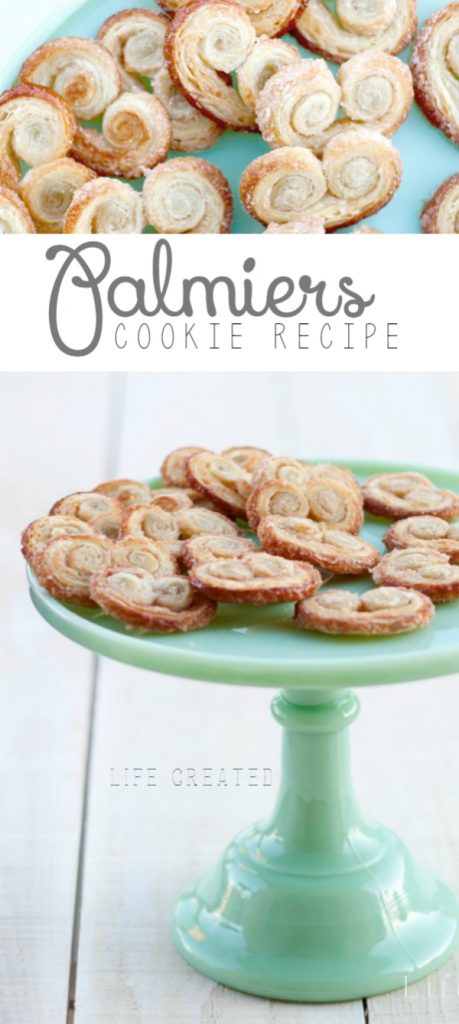 Site | Blog | Shop | Workshops |FB | Pinterest | Insta | G+ | Bloglovin'
These look yummy, thanks for sharing, Stephanie!  Check out all of Life Created's recipes like her fresh raspberry whipped cream,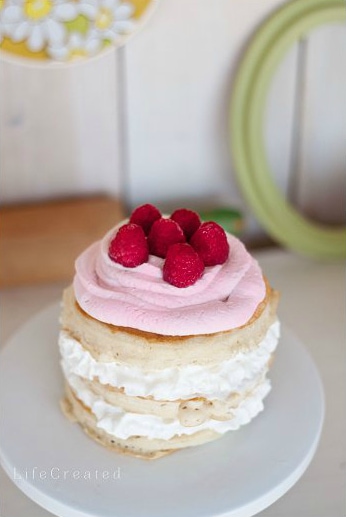 Check out all of our yummy recipes and desserts like these tasty key lime cookies, plus our caramel apple snickerdoodles, yum!