Easy Styrofoam Spiders Craft for Kids
Are you looking for a fun activity for kids? These not-too-spooky styrofoam spiders craft are easy to make and will keep the kids busy for hours!
We had our nieces in town recently and wanted to celebrate with a fun craft!
Our daughters love to get out the paint and disappear into my craft room for hours.
I handed them a pack of styrofoam balls and some pipe cleaners and this is what they came up with: the cutest little family of foam spiders!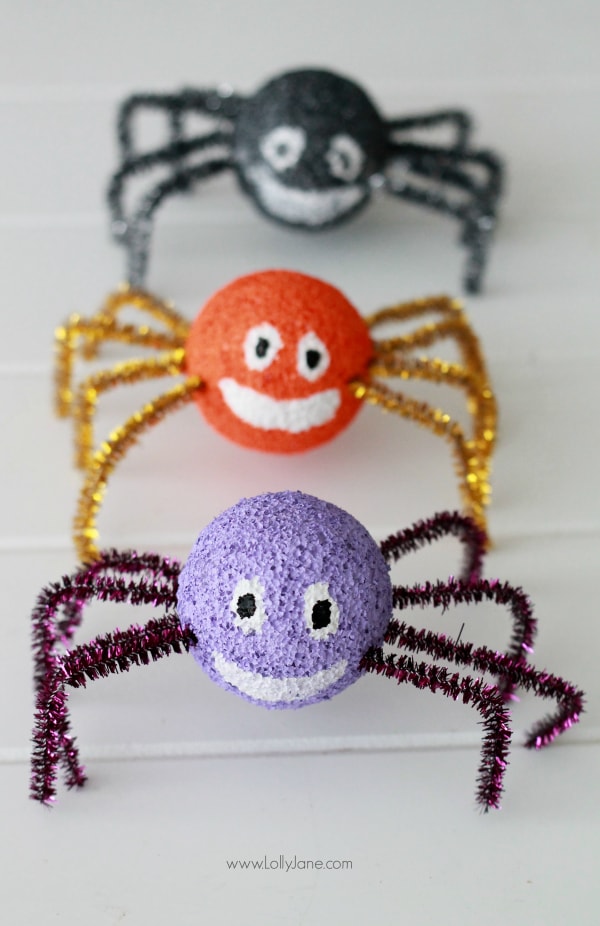 Supplies to make foam spiders
2″ foam balls
4 acrylic paint colors (we used 'Lavender Fields' purple, 'Pumpkin Patch' orange, 'Ebony' black + 'Cottonball' white)
2 pipe cleaner per spider (we used a multi-color pack)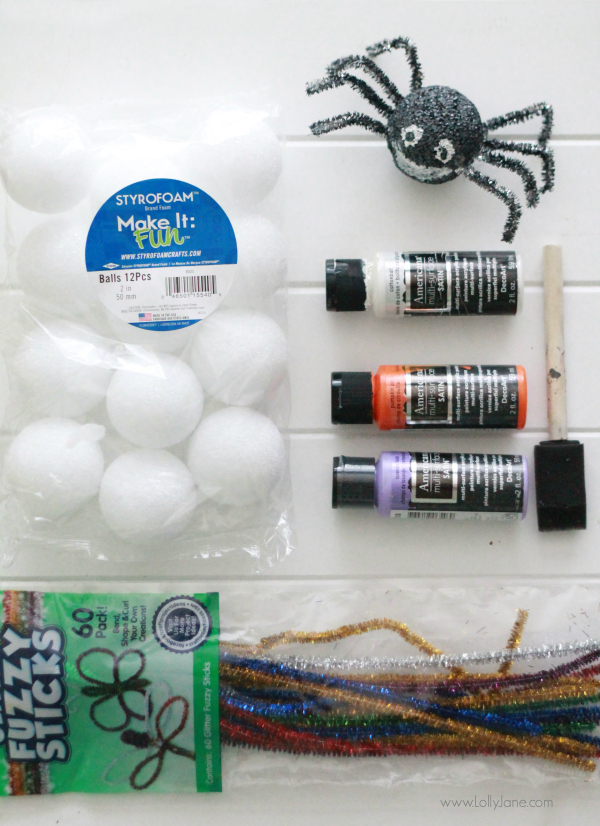 directions to make styrofoam spiders
Paint foam balls purple, orange then black.
When dry, paint on white eyes + mouth.
When dry, paint on black dots for the eye balls.
Cut pipe cleaners into 4 equal lengths from 1 pipe cleaner.
Gently insert 4 into each side of the spider, repeat on the other side.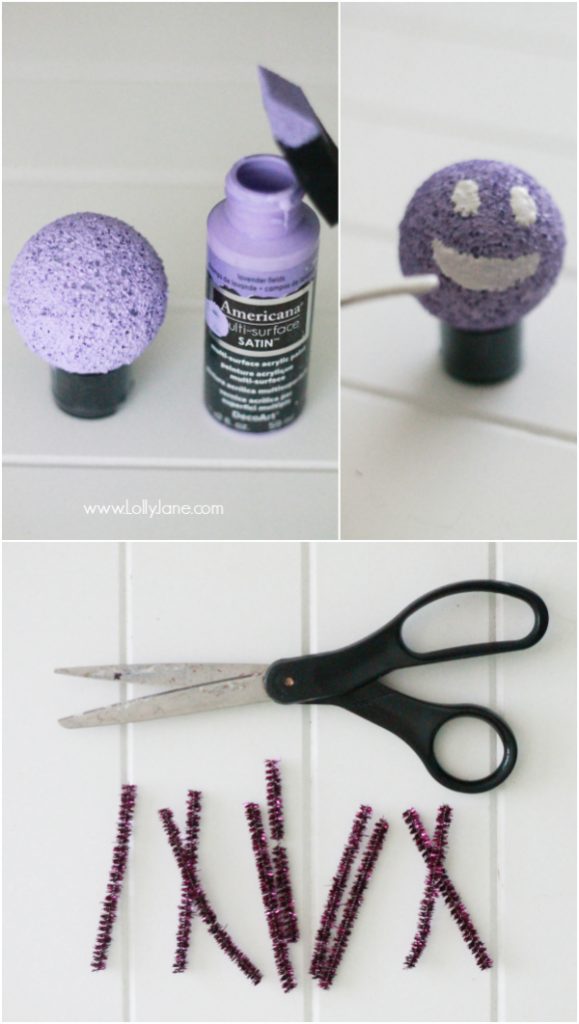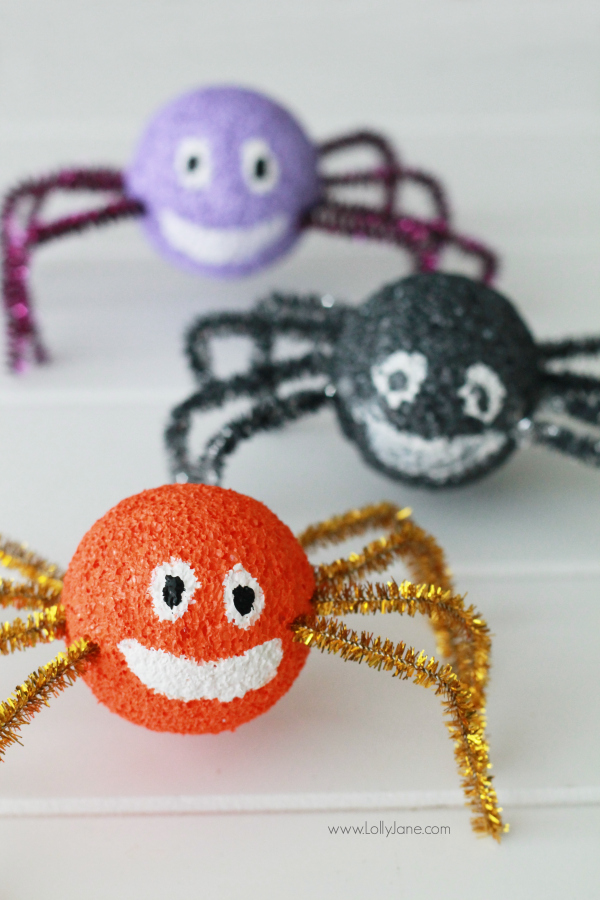 That's all there is to it, so easy and super fun! It'll keep the kids busy all afternoon…we had a whole army of spiders all around the house.
They even turned it into a game of hide the spiders and see who could find the most the fastest.
We'd love to see YOUR spiders…please tag us on Instagram!