Modern Farmhouse Boys Bedroom
Easy tips to add modern farmhouse style to a boys bedroom in your own home. You don't have to live in a farmhouse to achieve this look!
Have a boys bedroom in your home and want the modern farmhouse style look? We've done the work for you to pull together the space you want WITH sources to snag it all at Walmart. Yes, Walmart. Take a peek!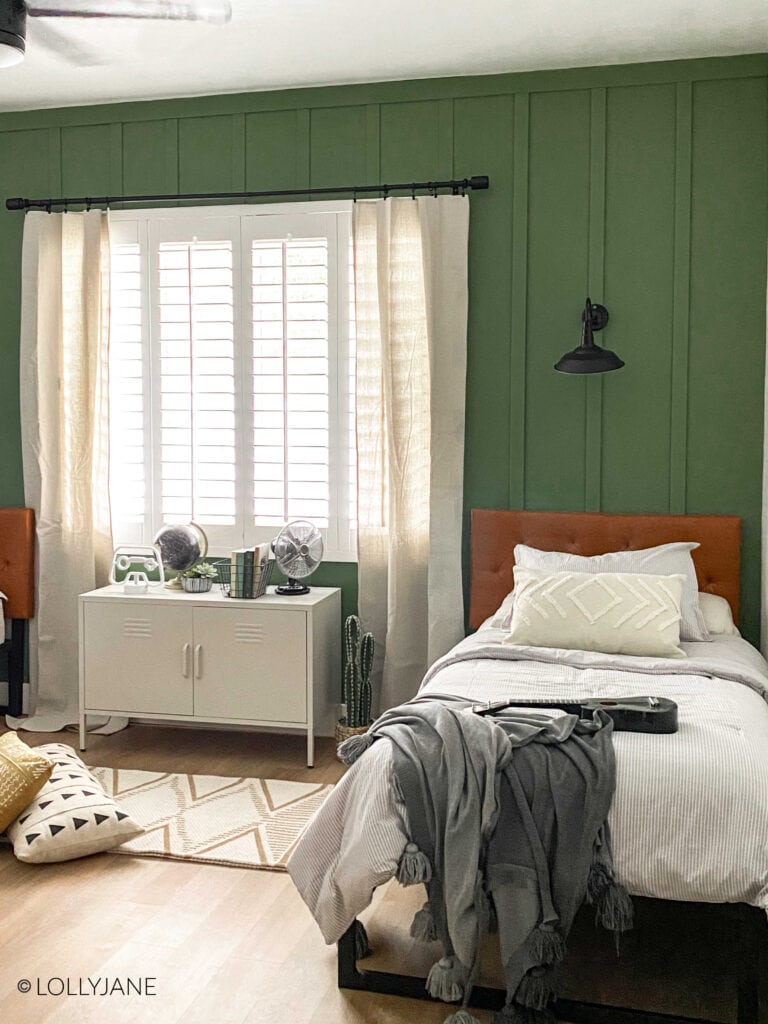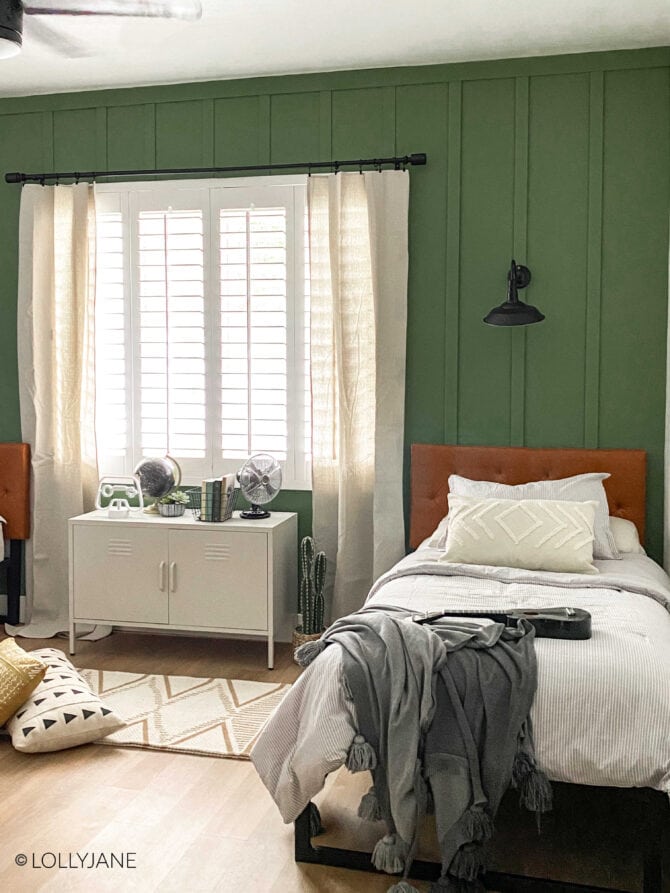 Boys Bedroom
My young sons wanted to upgrade their shared sleeping space of bunk beds to twin beds. I wanted it to still be stylish so after a quick browse on Walmart Home, we found a solution we all love for the boys bedroom!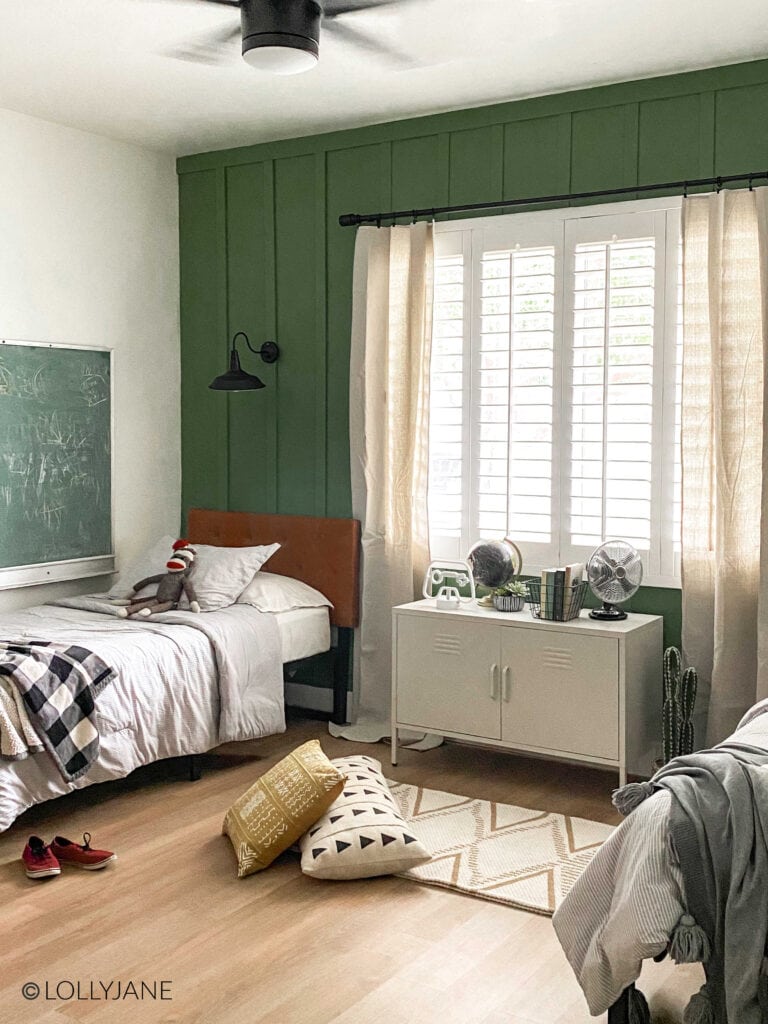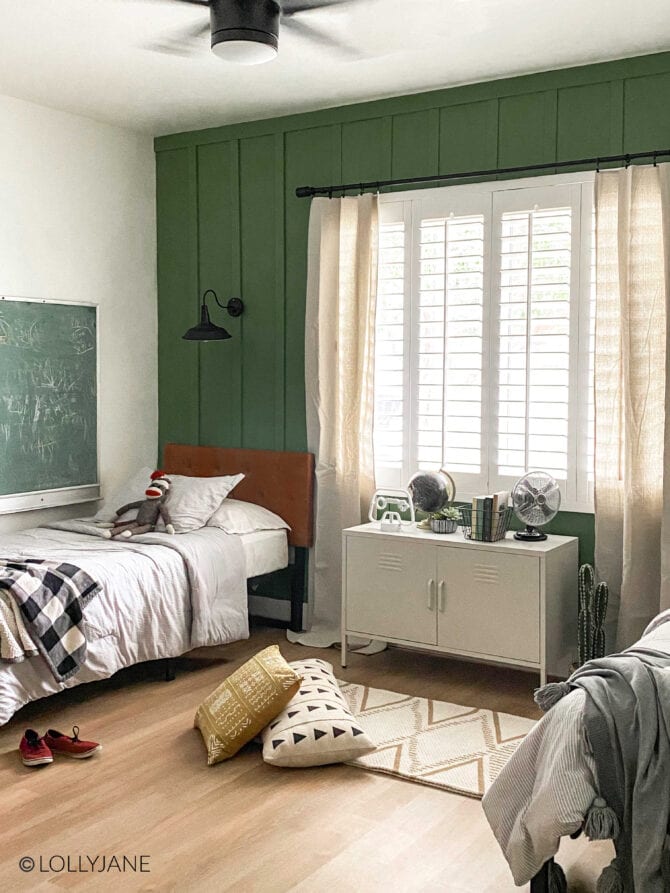 MODERN FARMHOUSE BEDROOM DECOR IDEAS
The first thing I did to achieve a modern farmhouse look was build a DIY board and batten accent wall. (You can see the whole tutorial on this post.) I painted it Guild Green by Glidden and had my paint mixed at Walmart while I finished shopping and choosing the perfect accents for this room. Gotta love convenience!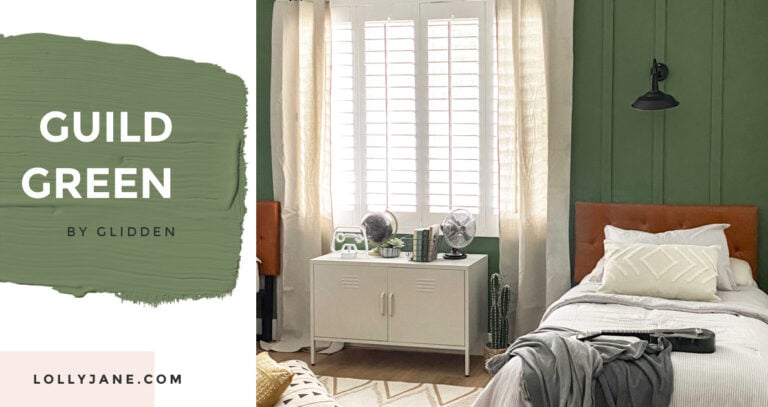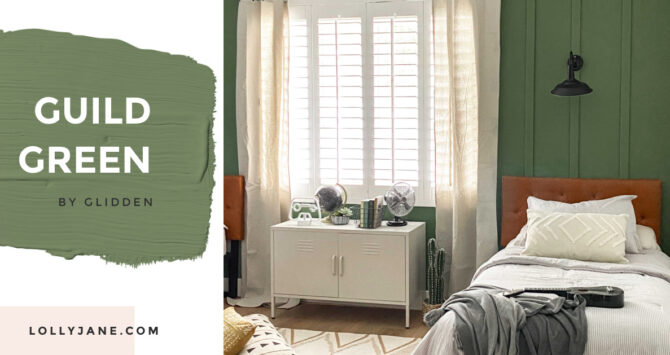 Speaking of convenience, I gathered items from Walmart Home on Walmart.com and made a mood board of what I wanted in the rest of the space to pull together the full modern farmhouse look. It was fun to browse outside of Walmart brands as there are literally hundreds of items online. Walmart's Wow and Now section is a fun place to start as there are one-of-a-kind finds and I never know what I'll discover! Ideas for a modern farmhouse bedroom, and what I purchased from Walmart Home, included a faux tufted leather headboard on a metal bed frame, striped comforter set, drop cloth or linen curtains on a modern curtain rod, accents that have a modern AND farmhouse flair to them and of course an industrial metal pendant light to really pull the style together: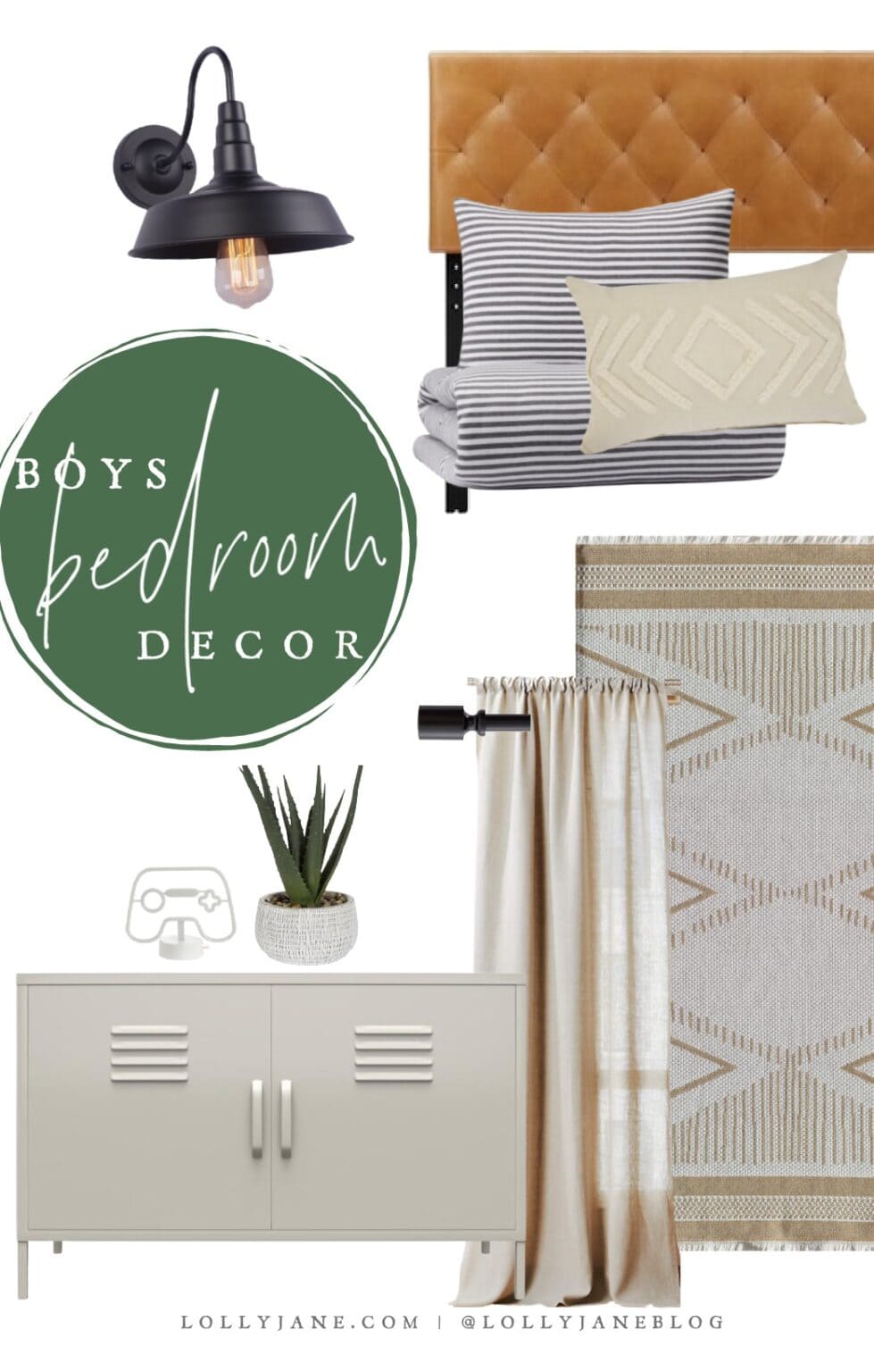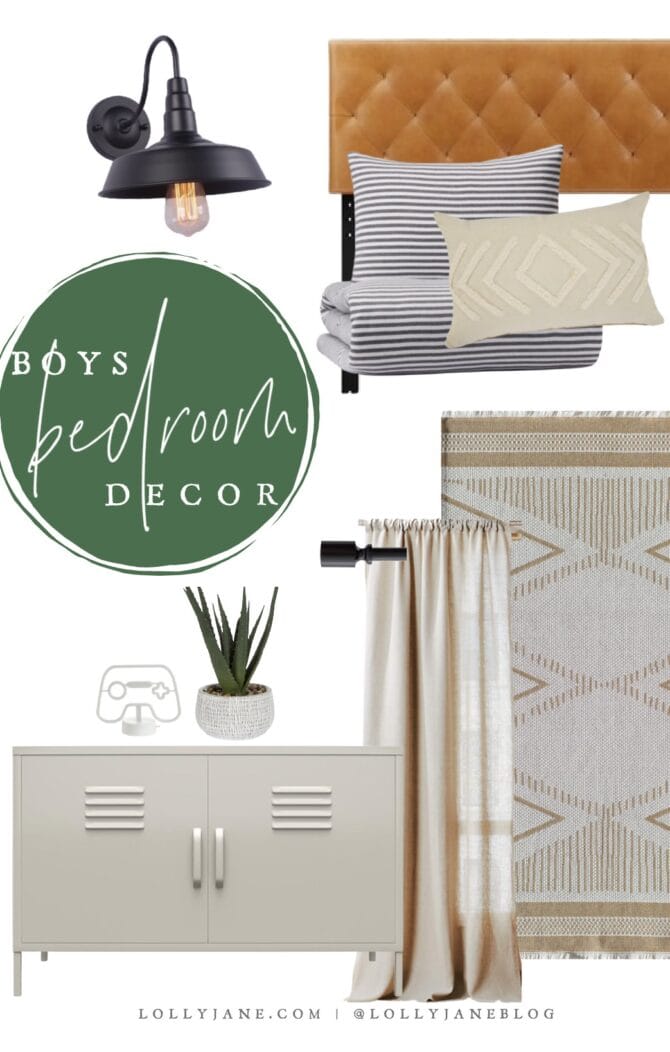 HOW TO STYLE A MODERN FARMHOUSE BEDROOM
To style a space modern farmhouse style, start from the ground up. I assembled the leather headboard on a metal platform frame (modern look) and paired it with a cozy striped GAP comforter set (farmhouse look.) I LOVE the new Queer Eye line at Walmart and when I saw the locker style metal cabinet, I knew it would be practical AND stylish; it adds storage and doubles as a nightstand for both beds. Win win! I then looks added some fun throw pillows, a throw blanket, accessories, a small rug for texture and hung the metal light above the bed. Easy peasy.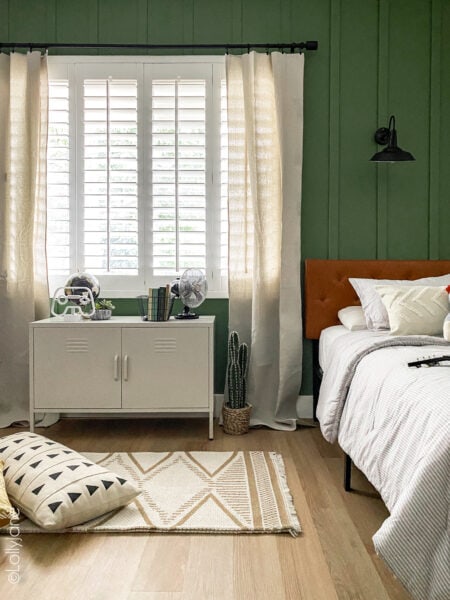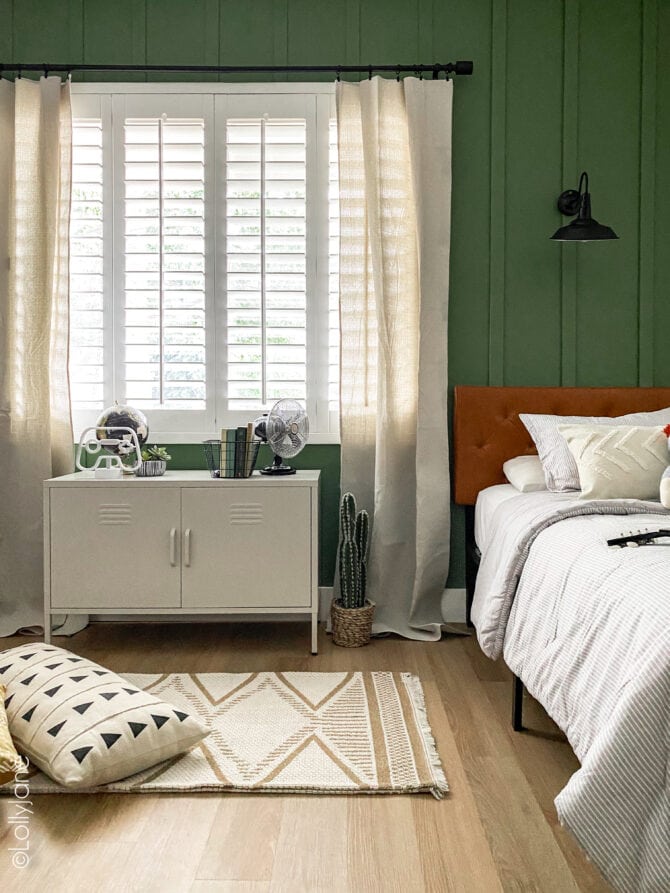 Did you see that game controller nightlight? ? I die. So stinking cute! I saw it in the children's home decor section at Walmart while I was waiting for my paint to mix and so happy for those few minutes to kill browsing in-store as it's easily my sons favorite piece of their new room!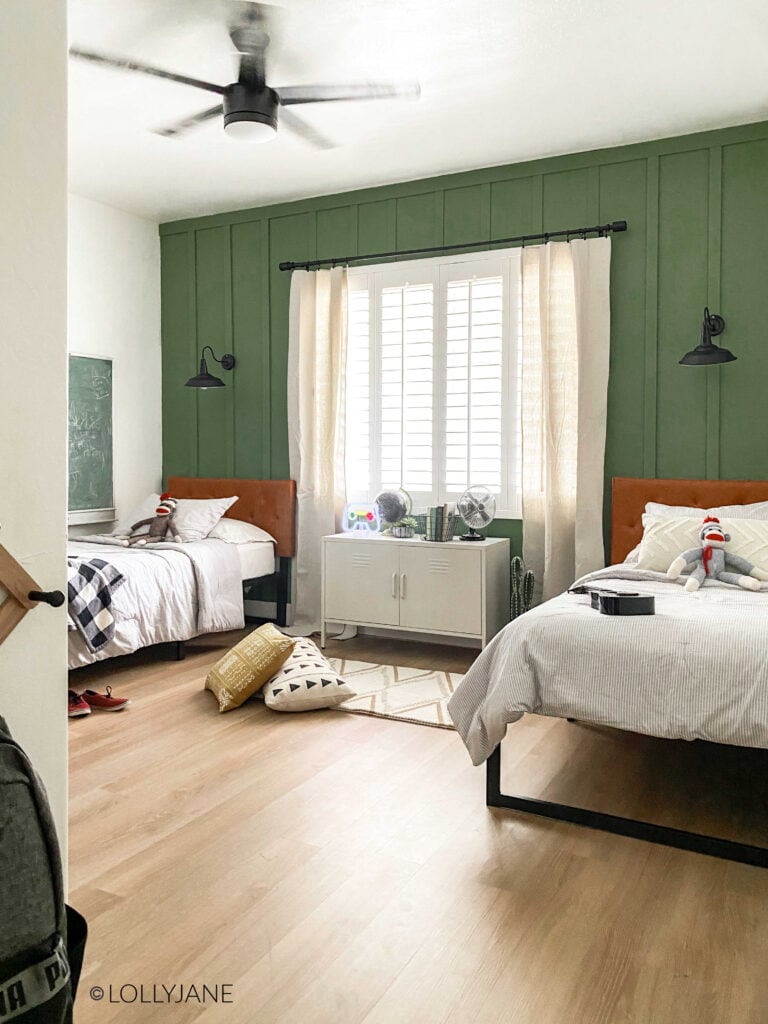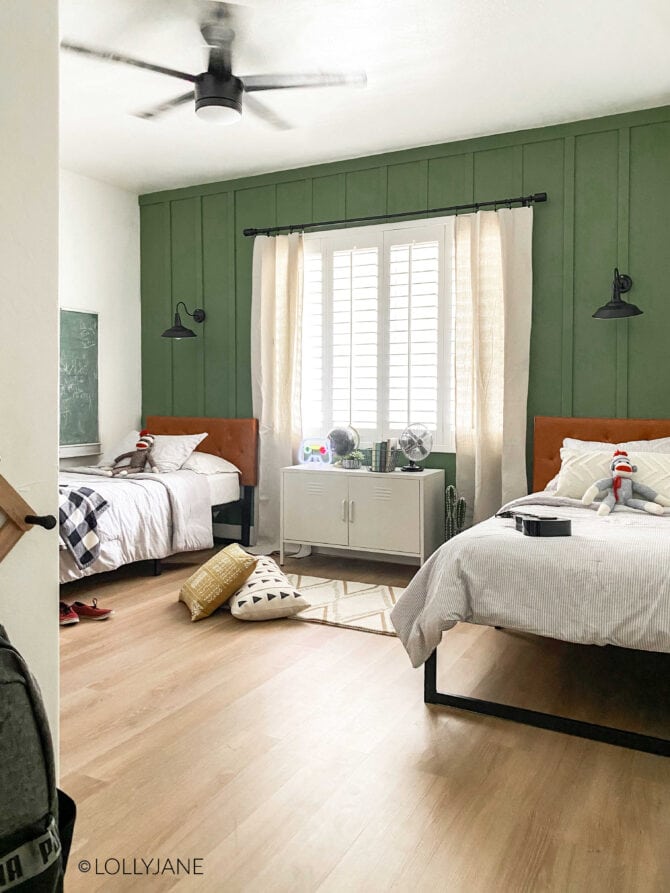 You can shop these easy-to-style items from your own Walmart Home in-store or online: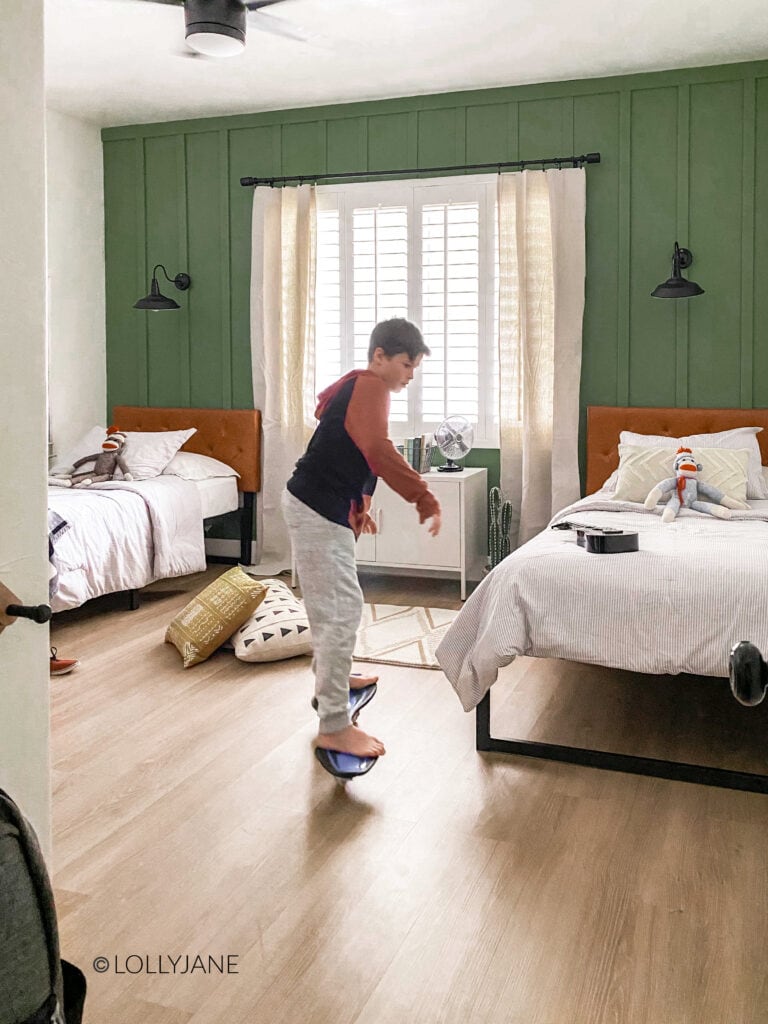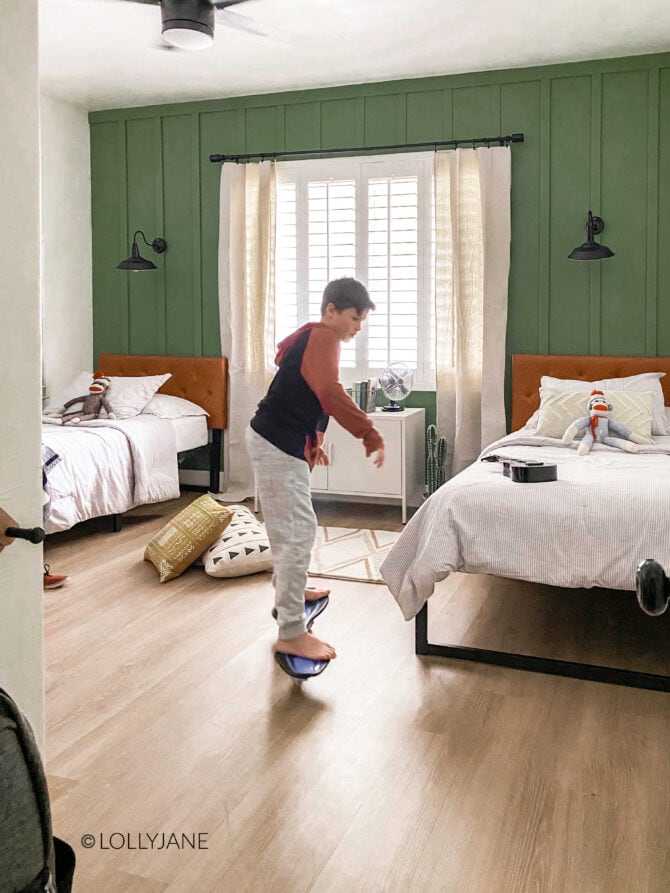 Want to see MORE kids rooms? We gotchu!
Bohemian Theme Teen Girls Bedroom