Hosting friends or family? Check out our guest bedroom must haves to ensure that their stay is cozy and welcome. Save this list of essentials for a guest room to prepare for guests who will be so comfortable they won't want to go home.
We're excited to welcome family into our homes again as the holidays are creeping up. Since we only have 4 bedrooms total and 4 kids, our youngest daughter's room will double as a guest room when needed. She was excited to swap rooms with her big sis to take over the biggest bedroom in exchange so she didn't mind a bit.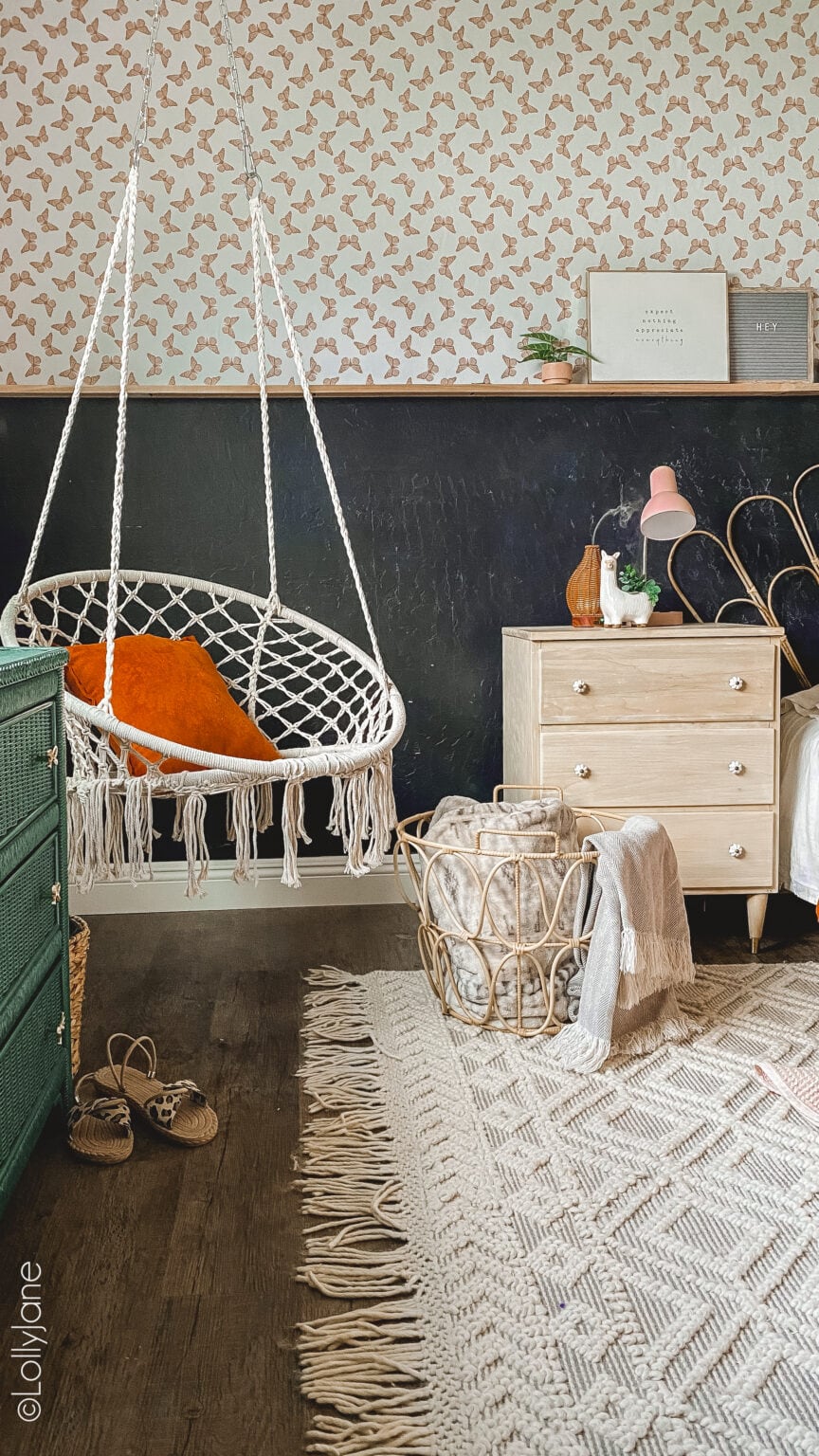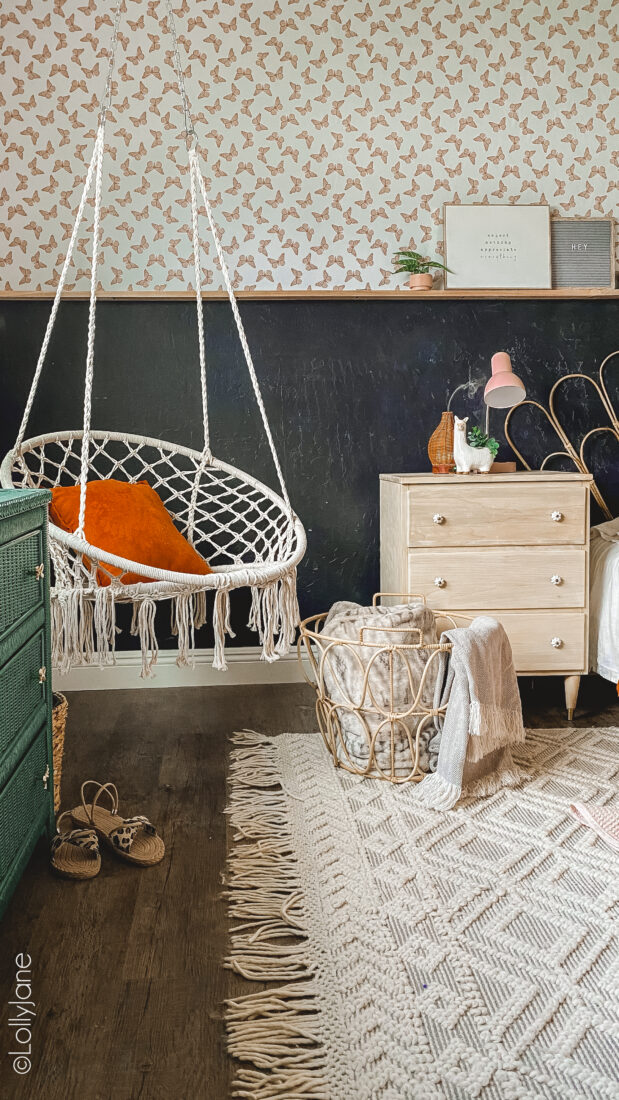 To get her space guest ready, we hit up Walmart.com and selected the cutest items from their Now & Wow Marketplace. It was so easy to pull items from their huge online selection to make our checklist a reality. We can't believe how cute this shared bedroom guest room turned out with the perfect accessories!
guest bedroom must haves
pillows + a cozy throw
You never know what other's prefer when it comes to pillow comfort. We keep 2 firm and 2 soft pillows in our guest linen closet for this reason. Same goes for hot vs cold sleepers, an extra throw across the bottom of the bed is needed for cold sleepers.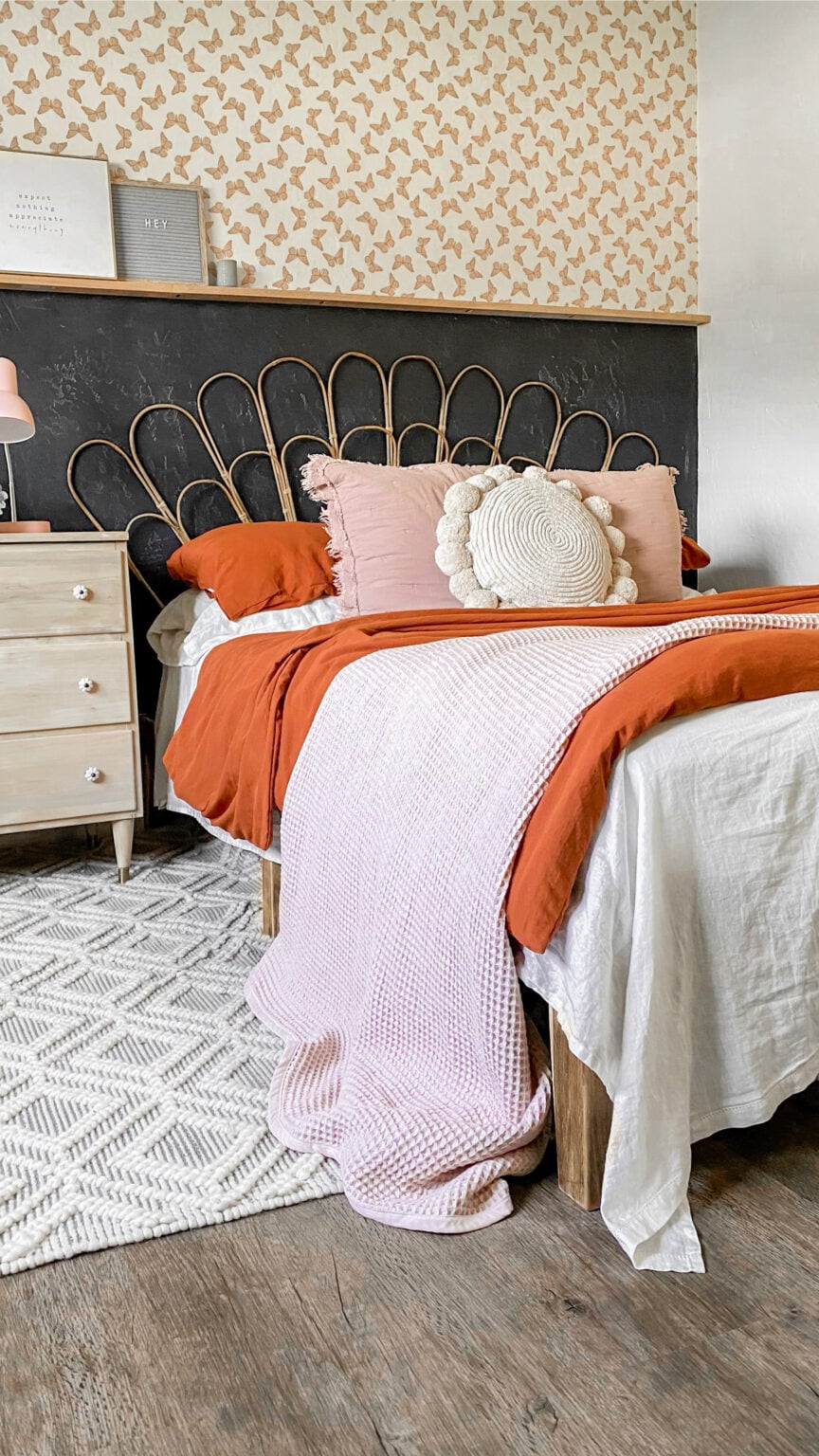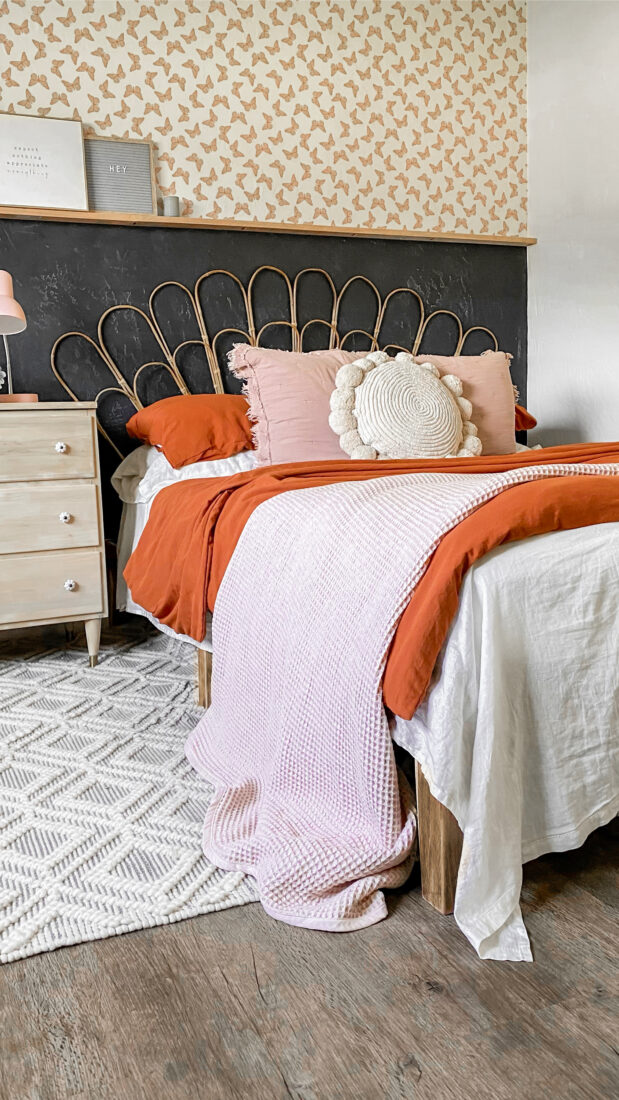 extra sheets
You can feel a difference with sheet qualities at different hotels. I personally love linen sheets that keep you cool at night. Whatever sheets you think your guest will prefer, double up on a set so they don't need to wash them mid-trip.
a chair
We immediately fell in love with this trendy white velvet chair which set the tone for her room. It created the perfect spot to drop your cute weekender bag and kick off your shoes after a long trip.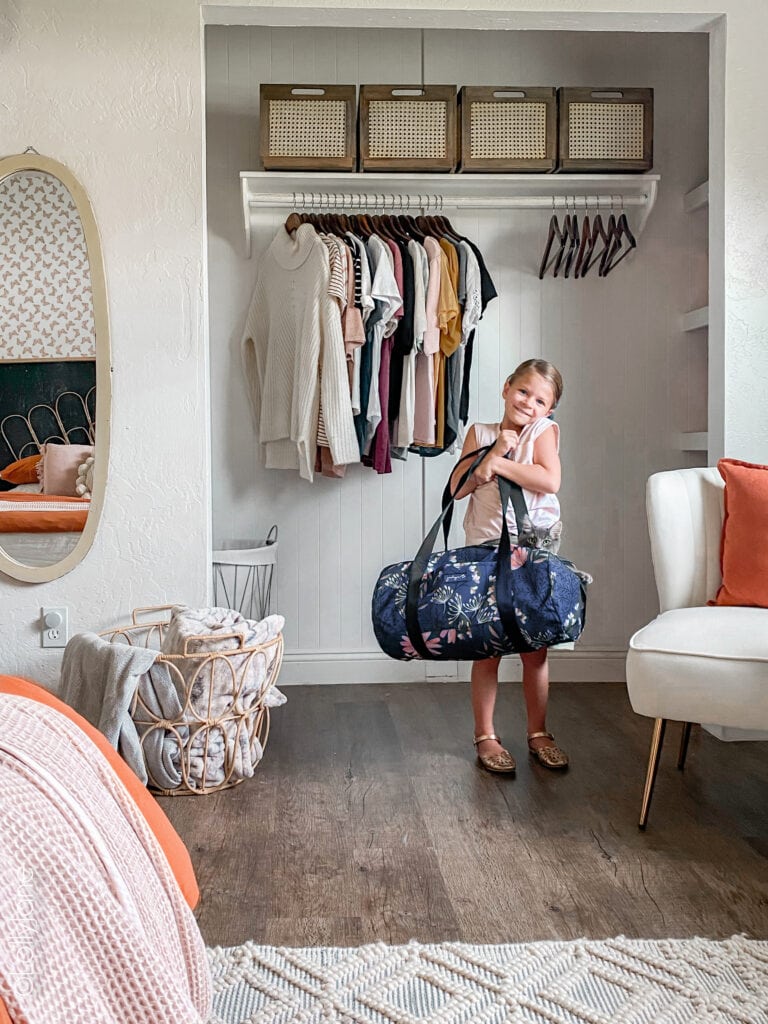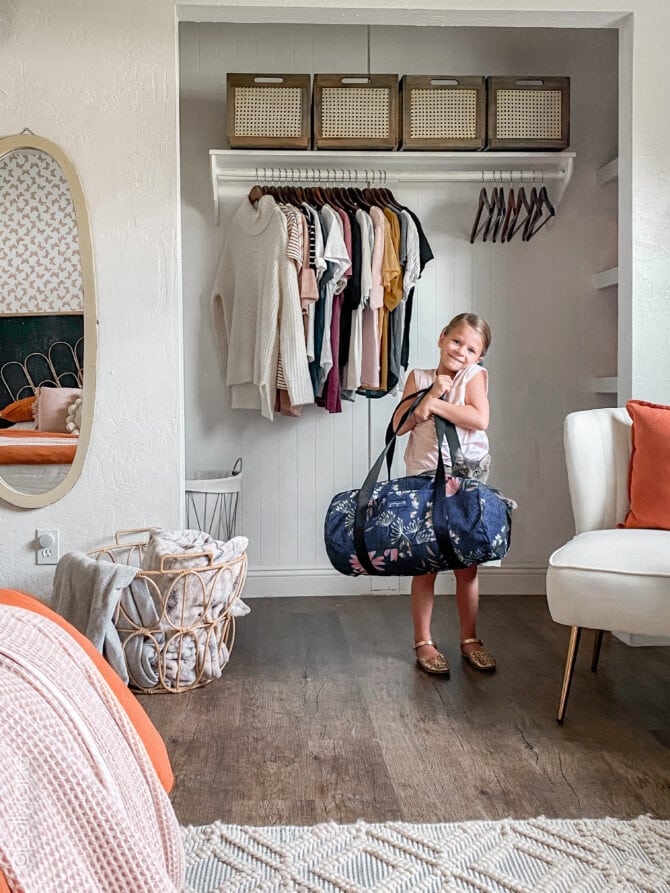 baskets or open storage
These darling wood rattan baskets provide storage for extra clothes or undergarments for guests. Because they're so lightweight, they can go up high without having to strain to pull them down.
a lamp
There is nothing more annoying than trying to figure out how to turn on a new lamp in a hotel, right? We love how inexpensive this cute pink lamp is plus it easiy turns on with a front switch.
a clock
A bedside clock is always a nice idea so your guest can easily keep track of their current time without having to grab for their phone. For instance, we traveled a ton over the summer and the time change kept messing with us.
FULL LENGTH MIRROR
A mirror is a great way for your guest to get ready in privacy in their own room.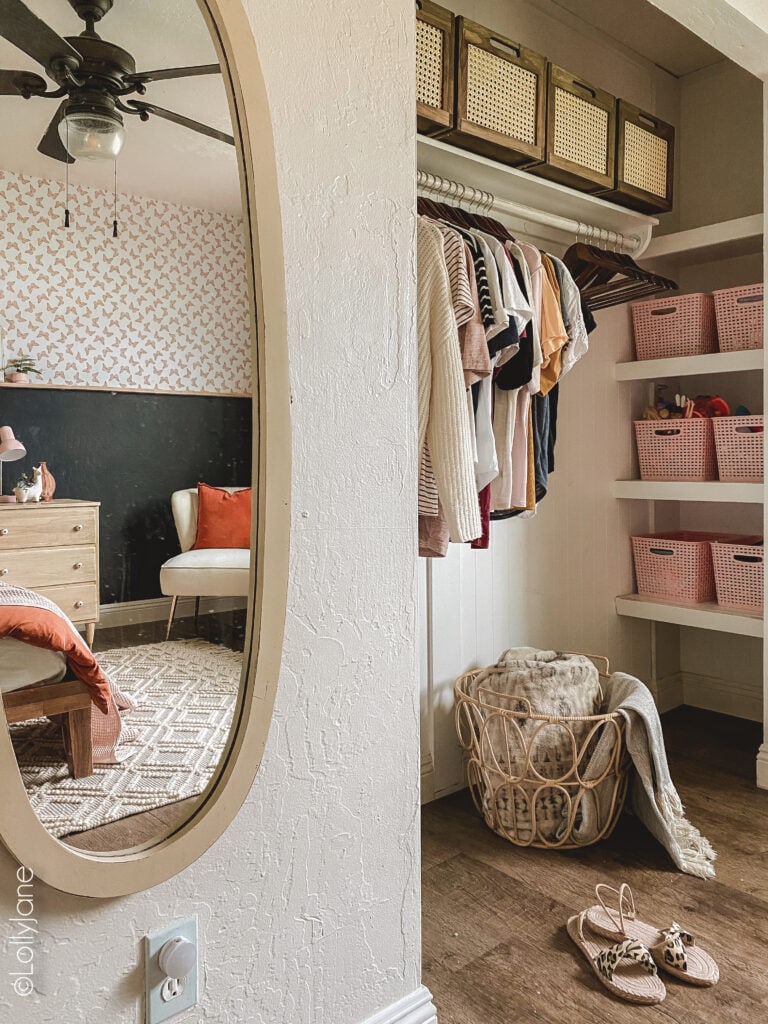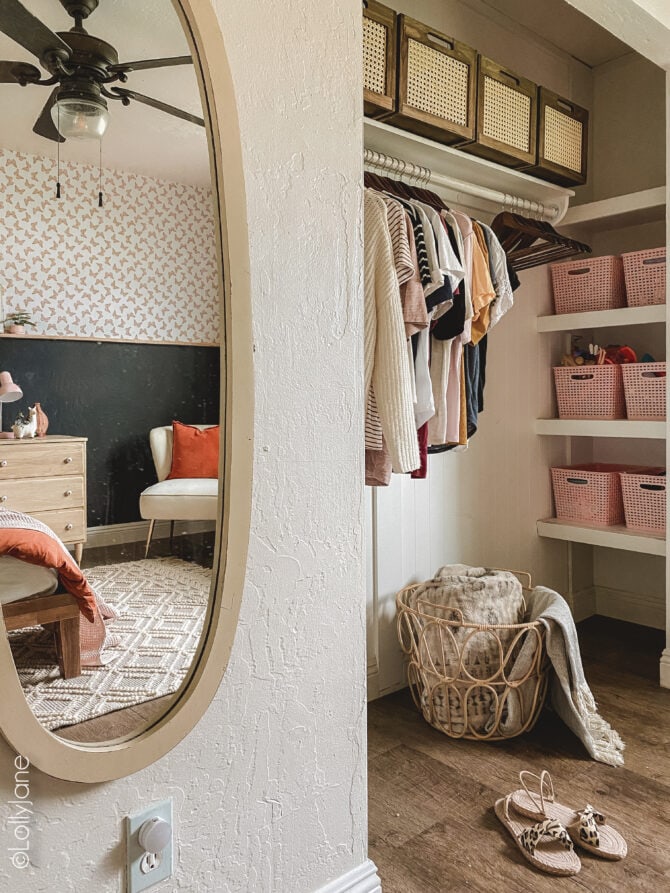 trinket dish
A small basket, bowl or ceramic dish is so handy for rings, jewelry or loose change. It'd be nice for your guest to corral them in one spot.
Walmart Home stocks all the best items with competitive prices. They follow trends and have a huge variety from home goods to skin care and everything in between.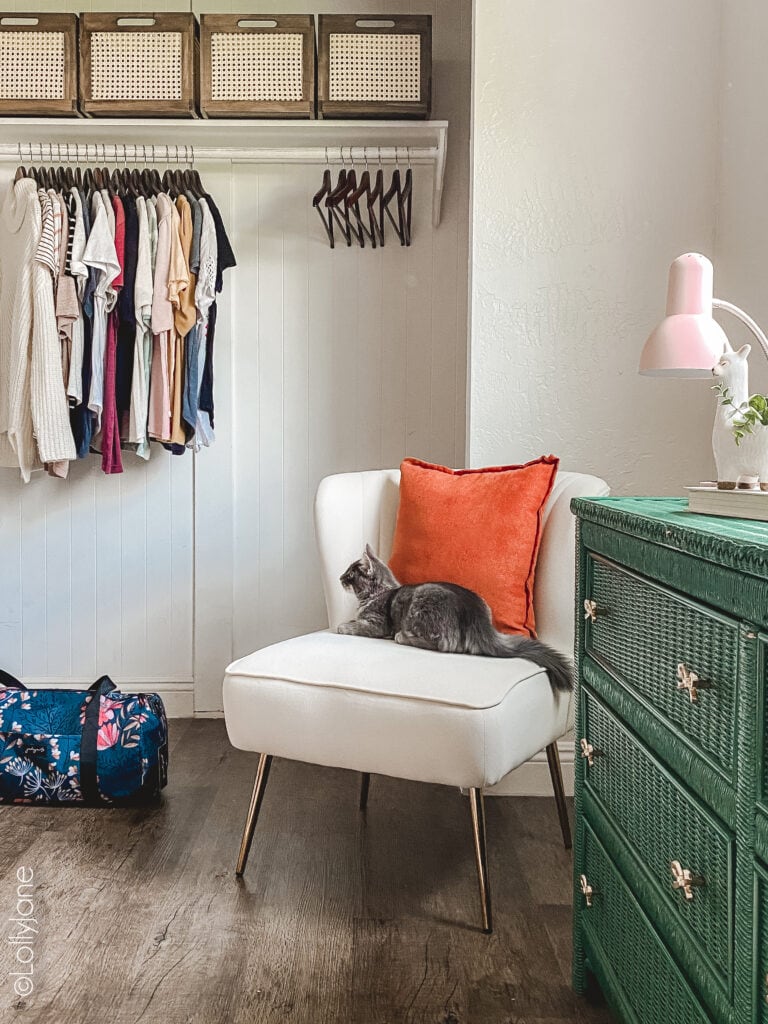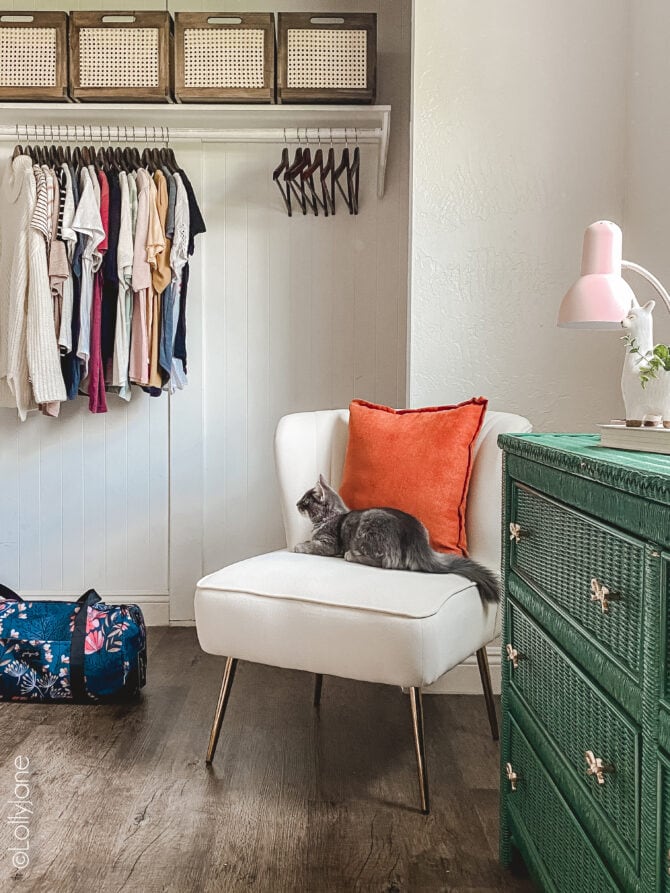 We've gathered our top picks from this list into one spot for you to create the perfect guest room essentials to make your guests cozy during their whole trip.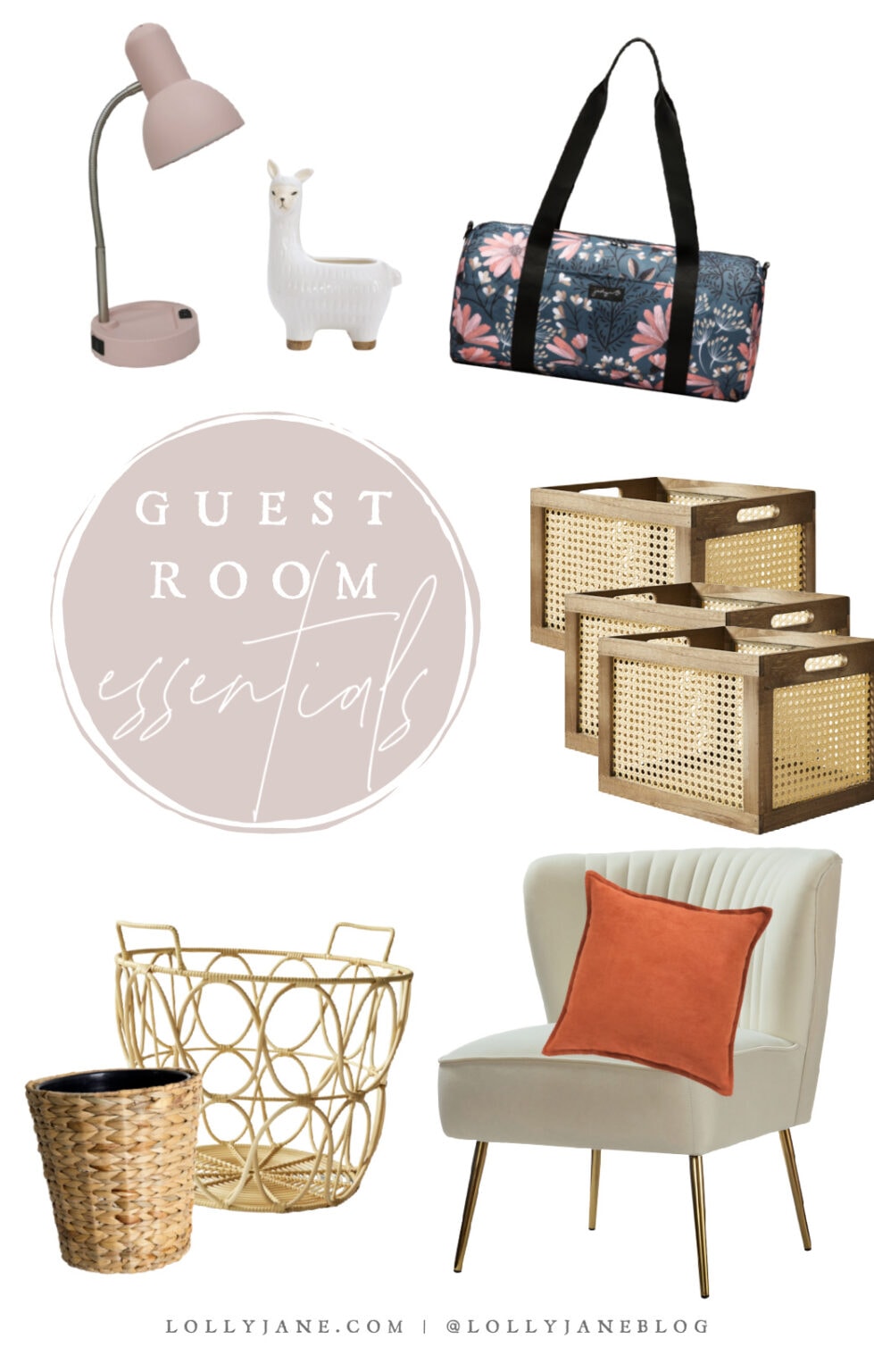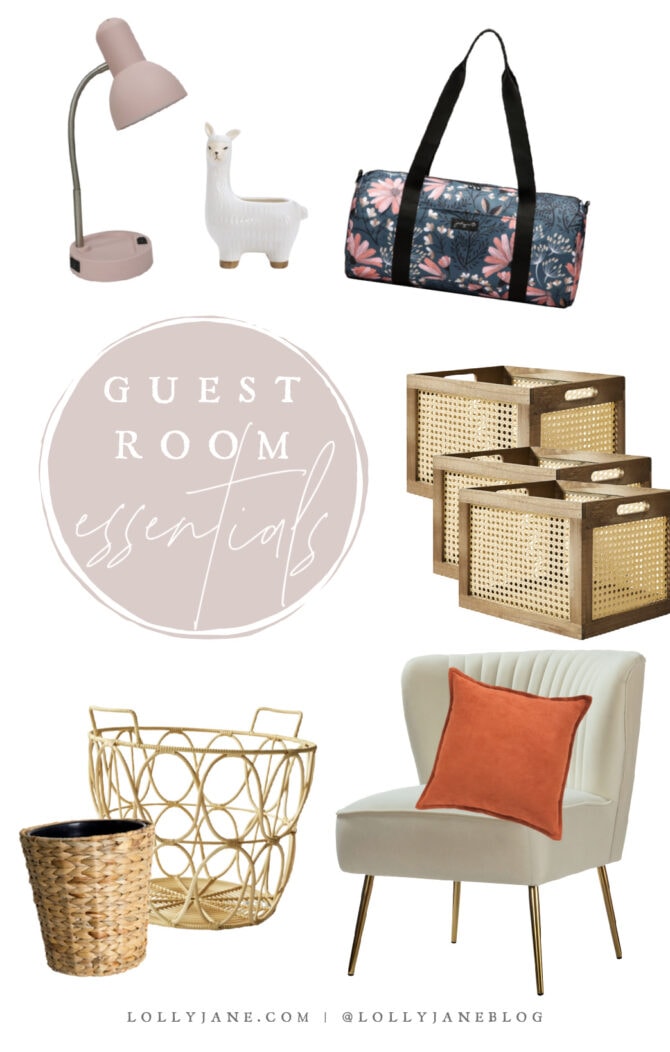 SHOP THIS LOOK! ?
guest room welcome basket ideas
A cute rattan basket filled with goodies like water bottles, apples, chocolate and granola bars would be a fun surprised for your guests, as well. Additionally, write your wifi password down on a cute card and tuck it in the basket. If you're considering what you should include in your guest room welcome basket, think about what you prefer when staying at a hotel.
Fresh flowers are welcoming and including a lovely scent.
Water bottles and quick snacks laced in a cute tray is handy for late night hunger.
A phone charger is helpful for forgetful guests.
Travel size toiletries are affordable and come in a variety of cute packaging.
A packet of tissues just in case.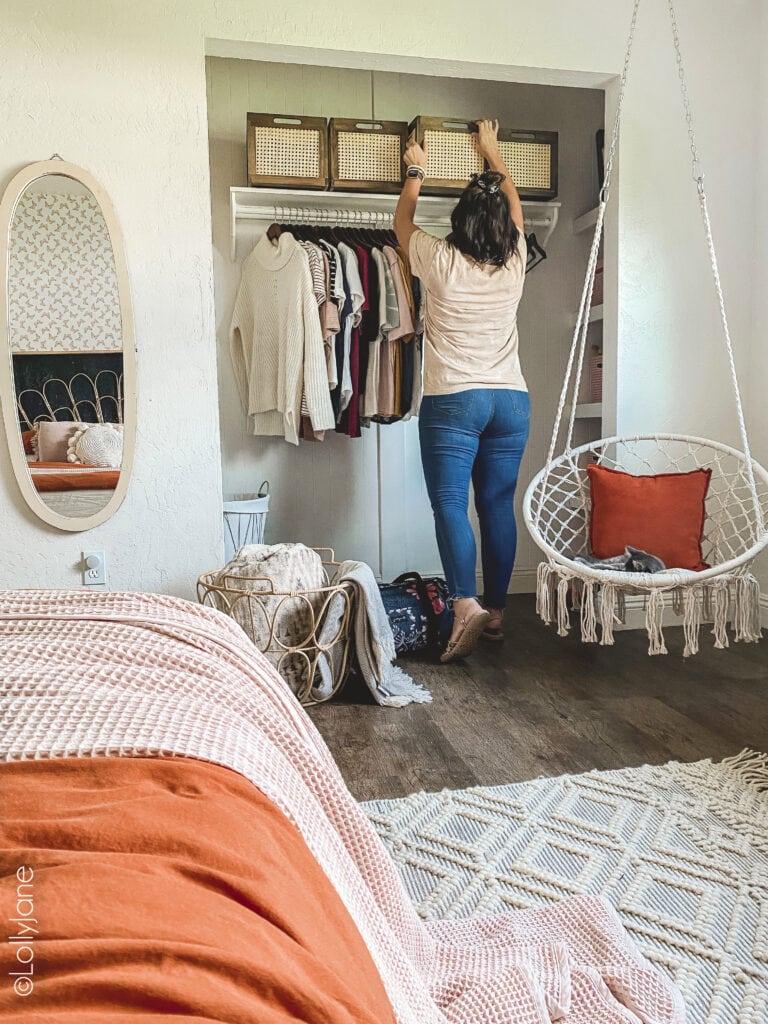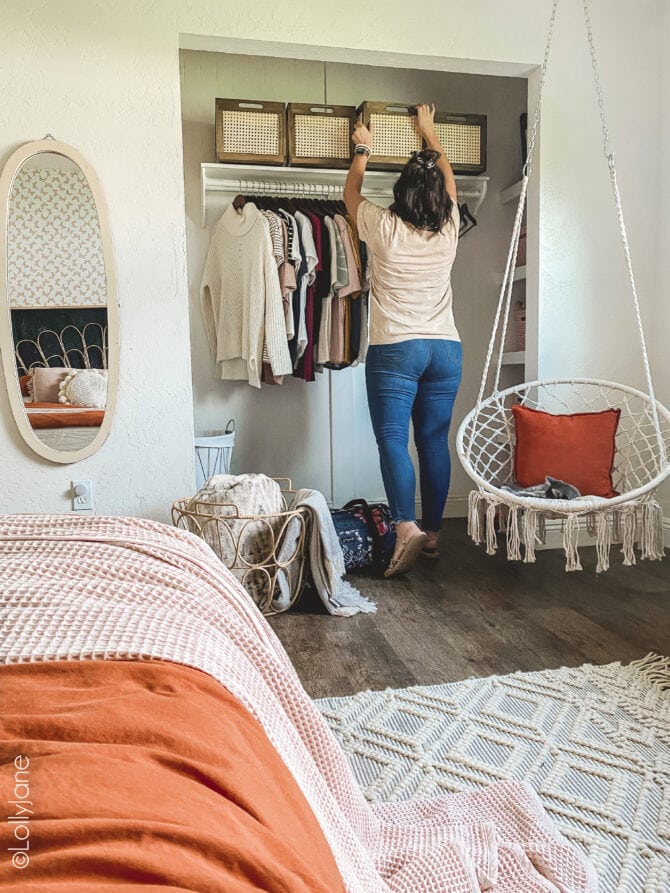 other gUEST ROOM essentials
A garbage can to unload their pockets.
Black out curtains so they can sleep in.
Candles can create a cozy environment in minutes.
A sound machine is helpful if they're light sleepers.
A hairdryer to help them pack light.
An iron tucked away in the closet in case their clothes are wrinkled from travel.
Hooks to hang their coats or towels during their stay.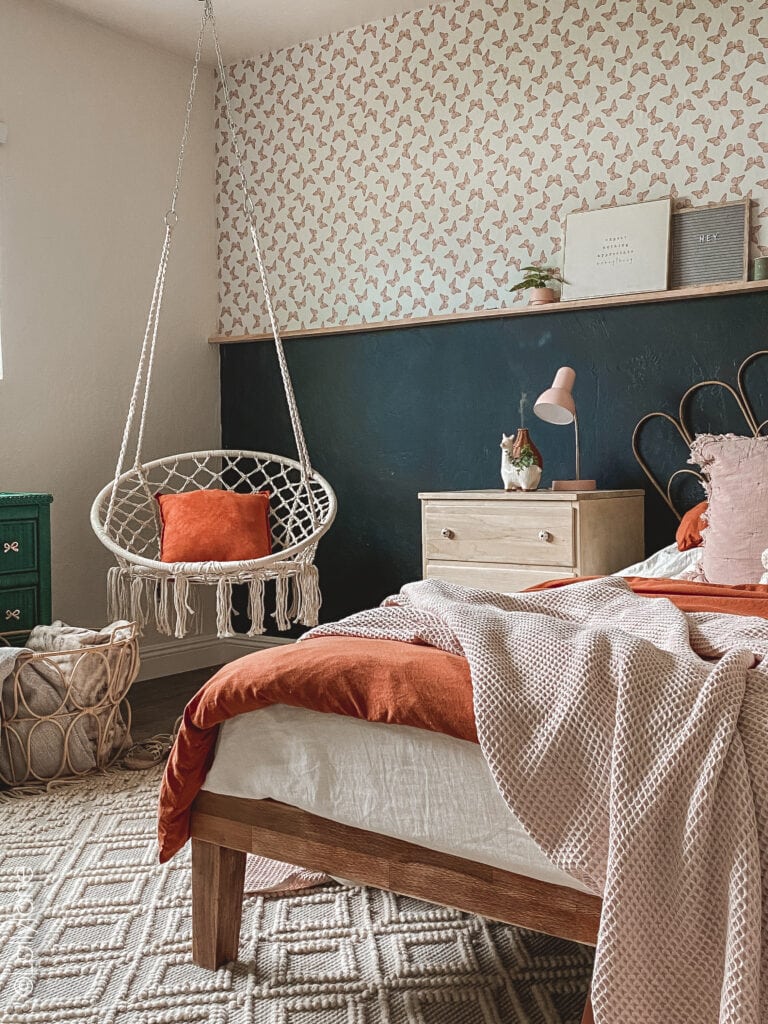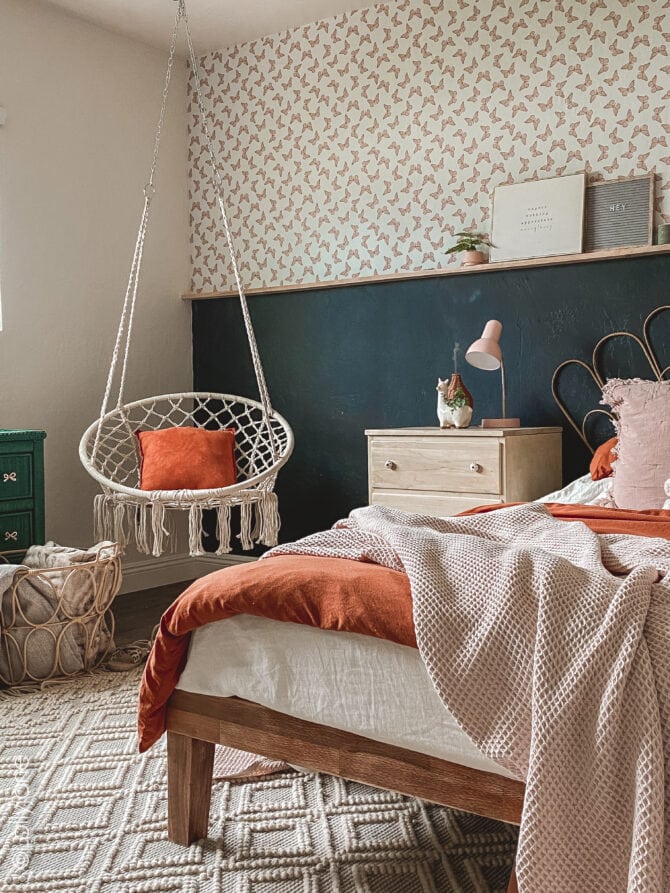 To summarize, we hope we've helped you get excited to welcome your guests. It can be a bit stressful but with this list of guest must haves, it should leave you prepared so you can enjoy your company. We'd love to hear what we left off the list in the comments below!
BIG THANKS to Walmart.com + RewardStyle for sponsoring today's post. As always, all opinions are our own. See our full disclosure.