We're happy to have Aimee from Like Mother Like Daughter back today sharing her delicious mint cherry limeade!  We know you'll love it!
Did you all have a happy first day of summer? It's not like its a holiday to celebrate, but summer sure is wonderful, isn't it? Summer to me used to mean no school, which was the best of all. But I still love it – sunshine, laying out, going to the pool, grilling meats, eating lots of watermelon, and drinking lots of refreshing drinks. What does summer mean for you?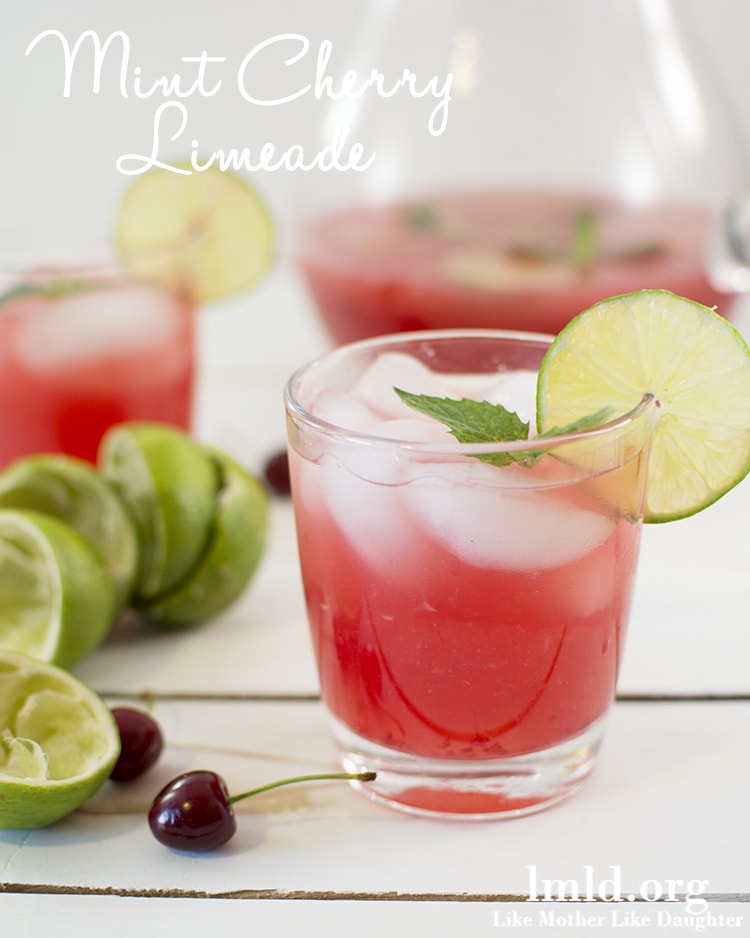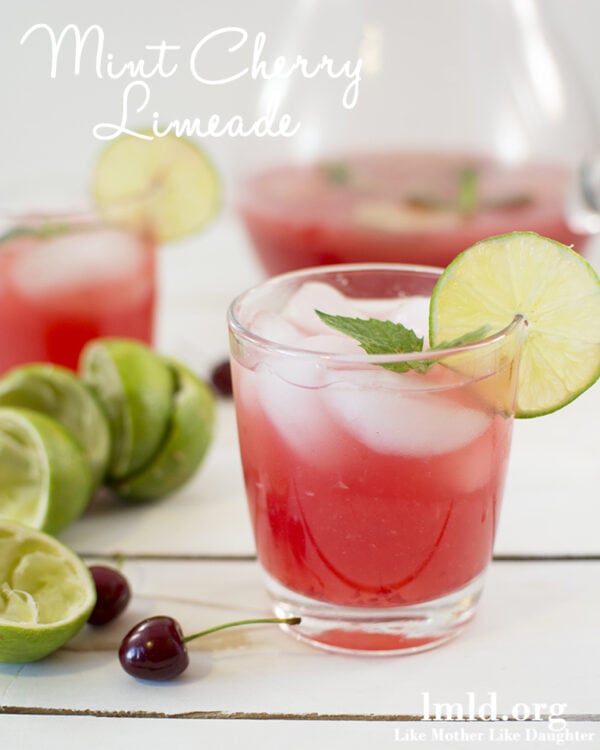 Like I said, the hot weather of summer time makes it perfect to sit pool side, soak up some rays and sip down on a refreshing drink.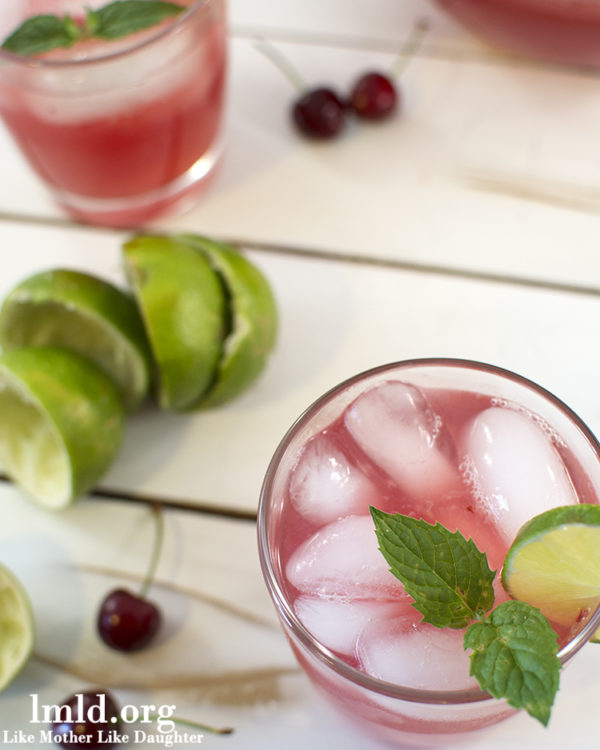 This mint cherry limeade is perfectly refreshing and perfectly delicious and perfect for summer time. Plus its easy to make too with only a few ingredients.
Mint Cherry Limeade
1/2 cup cherries, pitted
1/2 cup lime juice (this was 3 limes for me)
3 branches fresh mint
1 cup sugar
5 cups water, divided
1. Combine 1 cup sugar and 1 cup water in a small sauce pan. Bring to a boil and stir until sugar is dissolved. Put mint into the pot and squish a little with a spoon. Cover with a lid and set aside and allow to cool.
2. Blend cherries in a blender or food processor with 1 cup of water until blended.
3. In a pitcher pour simple syrup through a strainer. Add cherries, lime juice and additional 3 cups of water.
4. Fill a cup with ice and pour limeade over the top.
Enjoy this refreshing drink!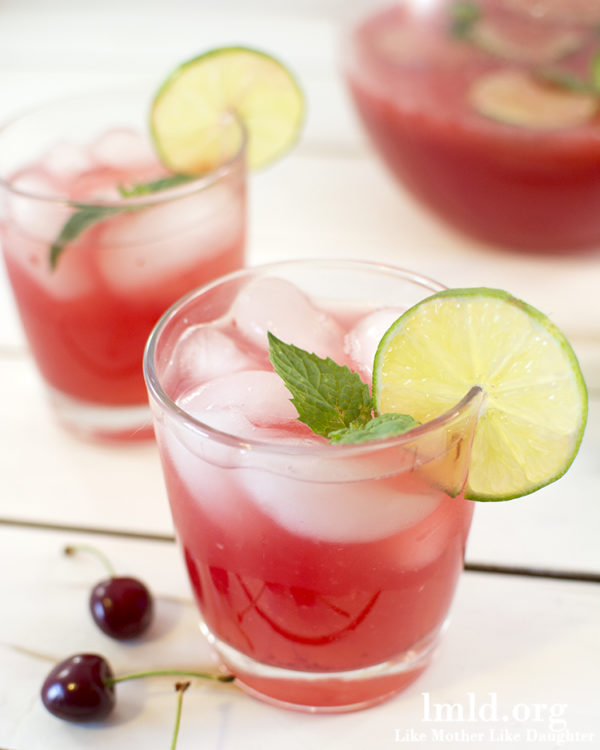 For other refreshing summer drinks, visit LMLD to see her appetizing Strawberry Lemonade recipe,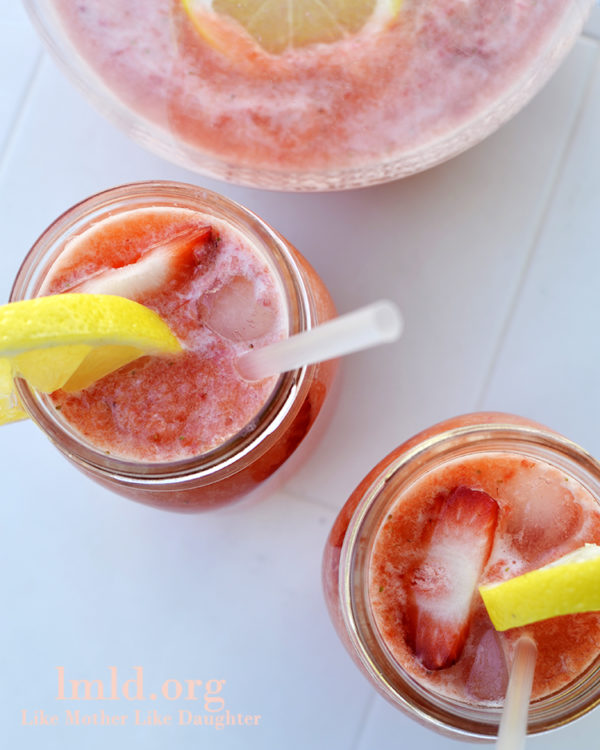 and her yummy Rosemary Lemonade recipe.
If you're still hankerin for cherries, you've got to see our 20+ cherry dessert recipes roundup!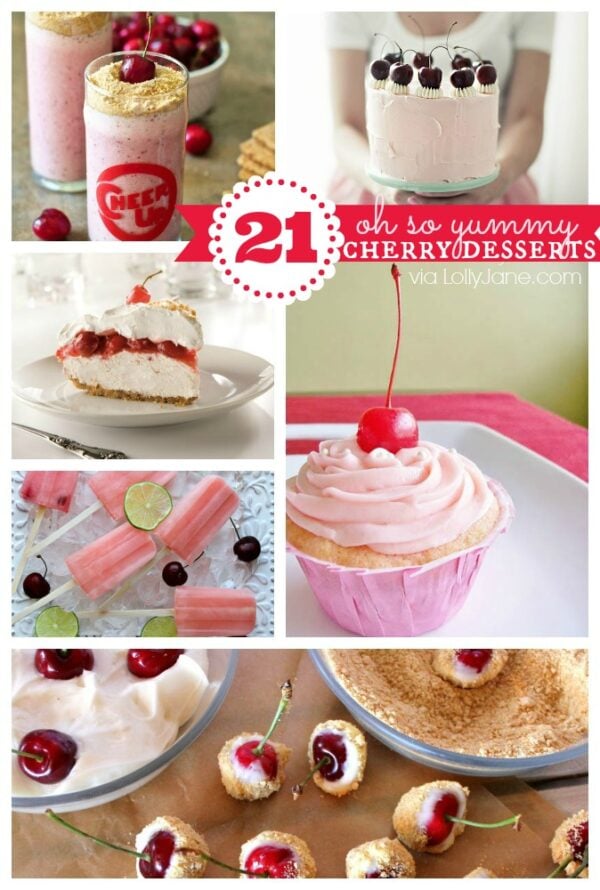 Also check out all of LMLD's yummy recipes for LJ like their Red White & Blue Pudding Pops,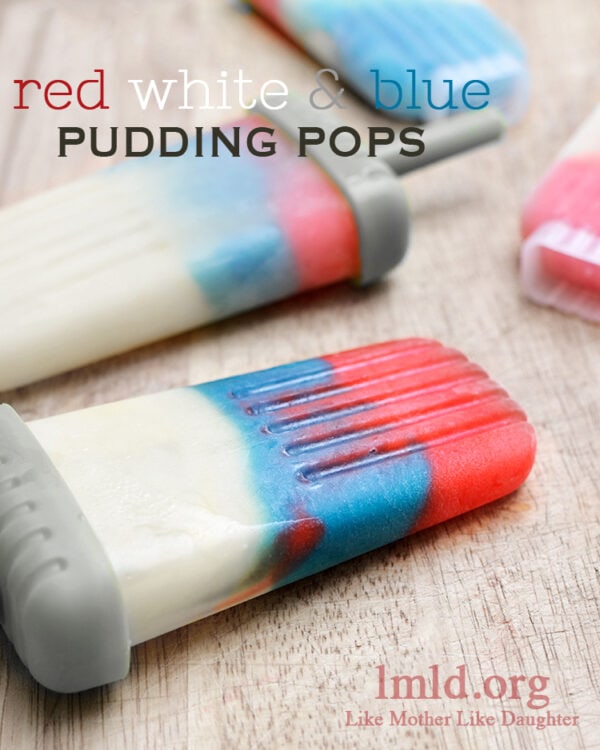 and their delicious Orange Bundt Cake.  Love these gals!

Blog | Facebook | Twitter| Pinterest | Instagram | Google+
_________________________________________________________________
Be sure to visit Like Mother Like Daughter for more amazing dishes or read more about Aimee!