You may remember a sneak peek of my farmhouse laundry room refresh I shared a few months ago and it's finally time to reveal the whole space… that we refreshed for less than $300!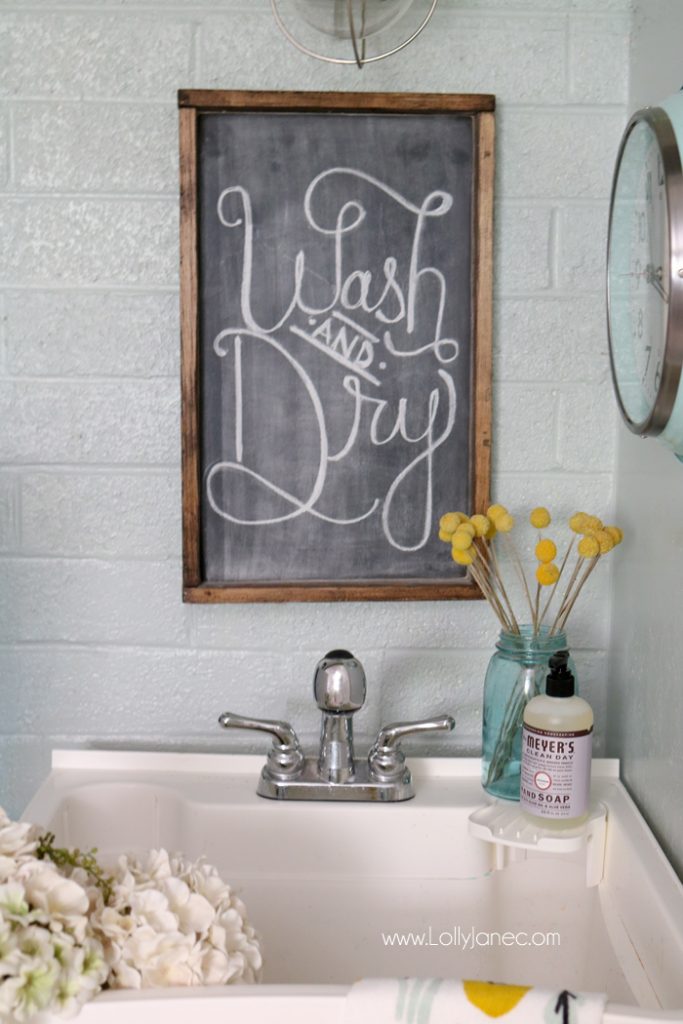 If you're a longtime follower you've seen me spruce up my old 1970's farmhouse room by room… little by little… on a budget, of course. 😉 Besides our craft room makeover, dining room and porch refreshes, we've finally put some attention on my much neglected laundry room!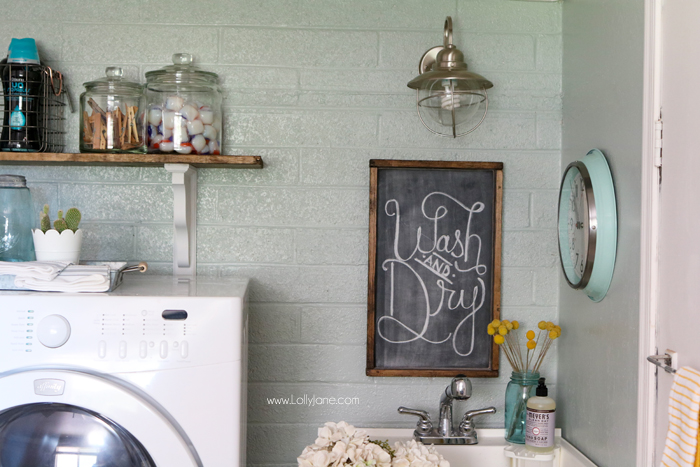 Most of my exterior is the once popular slump block (dare I say the 70's version of shiplap? lol) and my laundry room is no different… when you paint our favorite color ever, Sherwin Williams' Comfort Gray, it kind of turns into art. 😉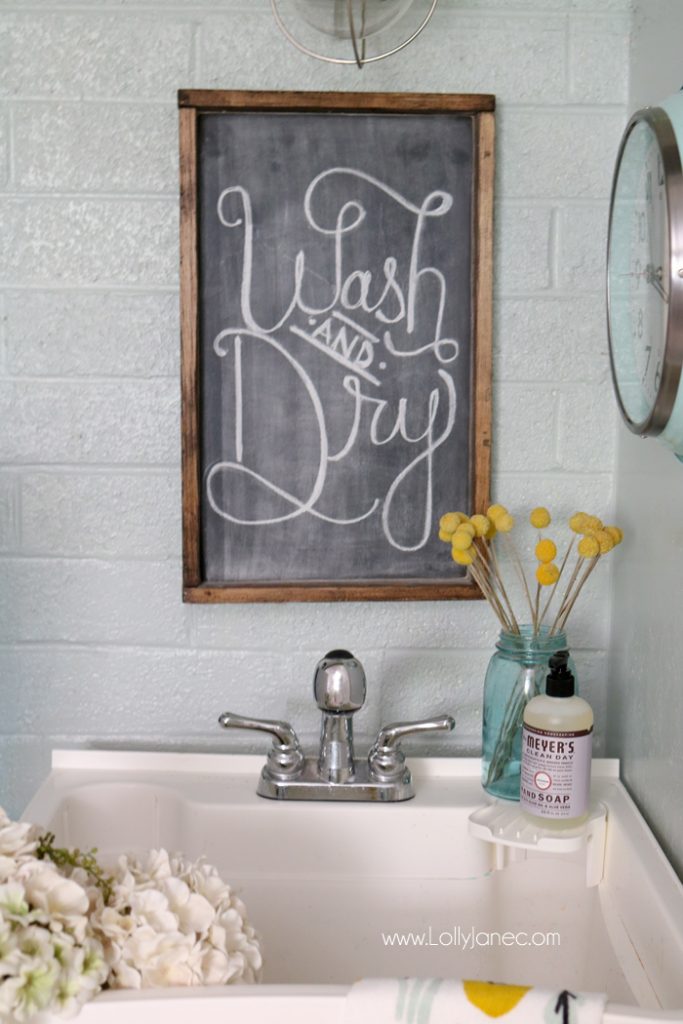 Speaking of art, we free-handed the popular Joanna Gaines sign "wash and dry" in chalk on our DIY Vinyl Chalkboard Framed Sign and hung it over the utility sink. Over the sign sits a standard outdoor cage light from Home Depot and our cute industrial aqua clock find from Target finishes this cute corner off. 😉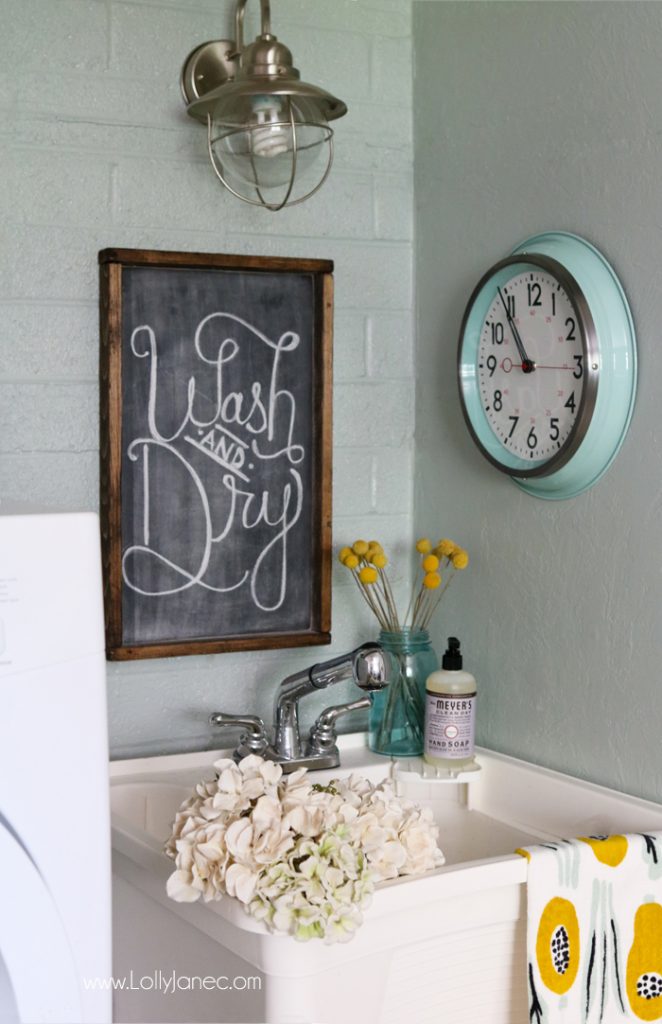 How much do you love these dried yellow billy balls in an aqua mason jar? So much? Me too. 😉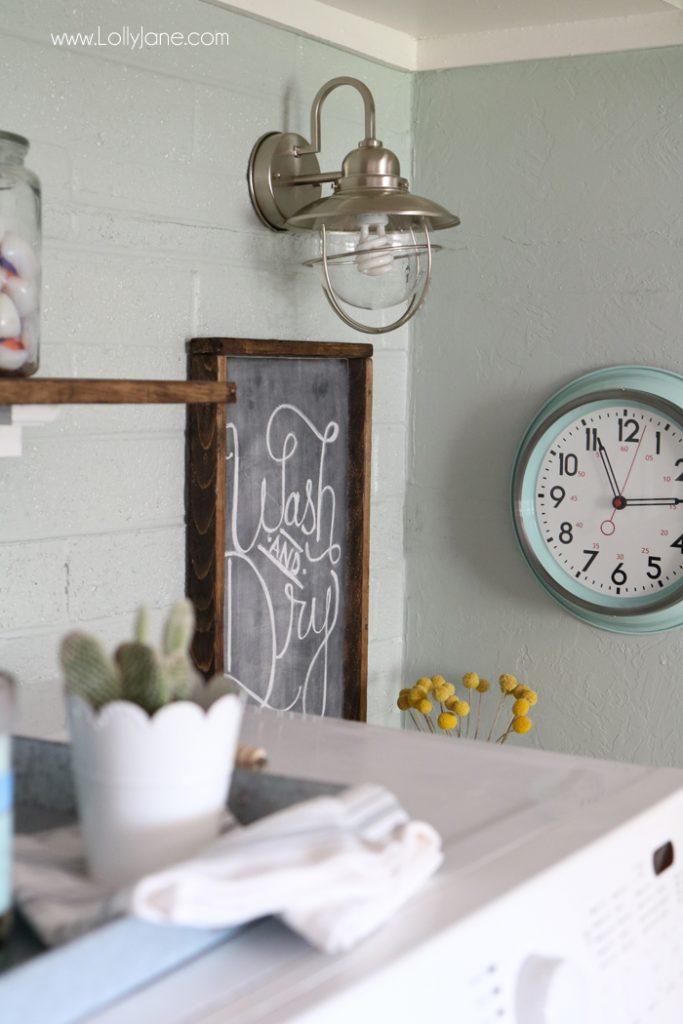 Succulents have become our go-to accessory for each room in the house so we paired a prickly cactus in a scallop tin and it adds a touch of home to the space.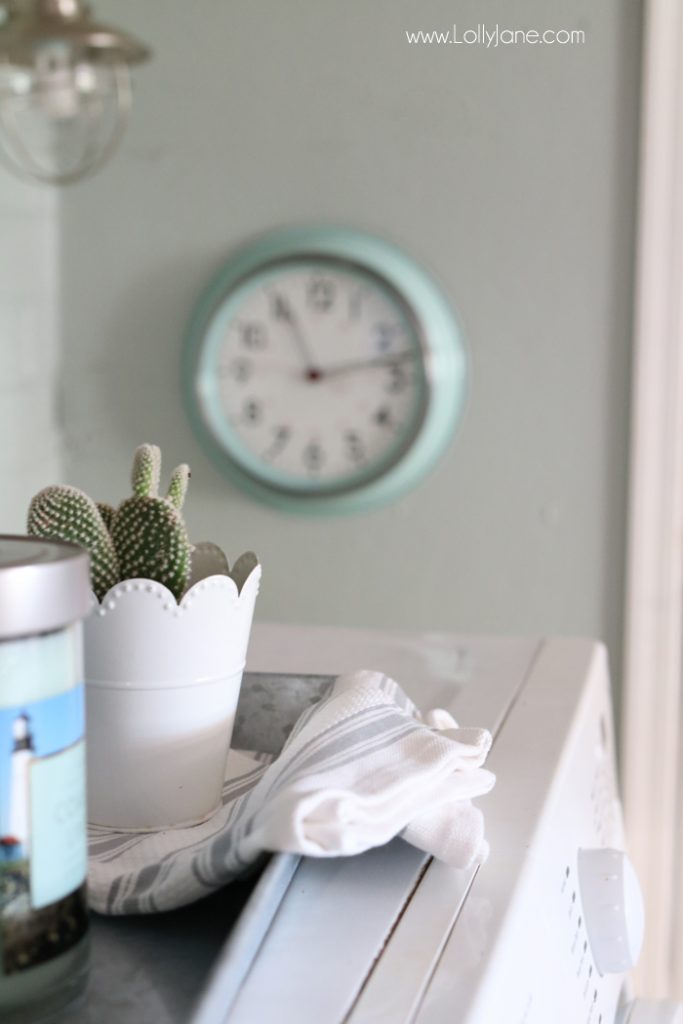 Adding laundry soaps, sprays, and other cleaning supplies in baskets and clear jars on top of our DIY Farmhouse Shelves makes cleaning organized and still pretty!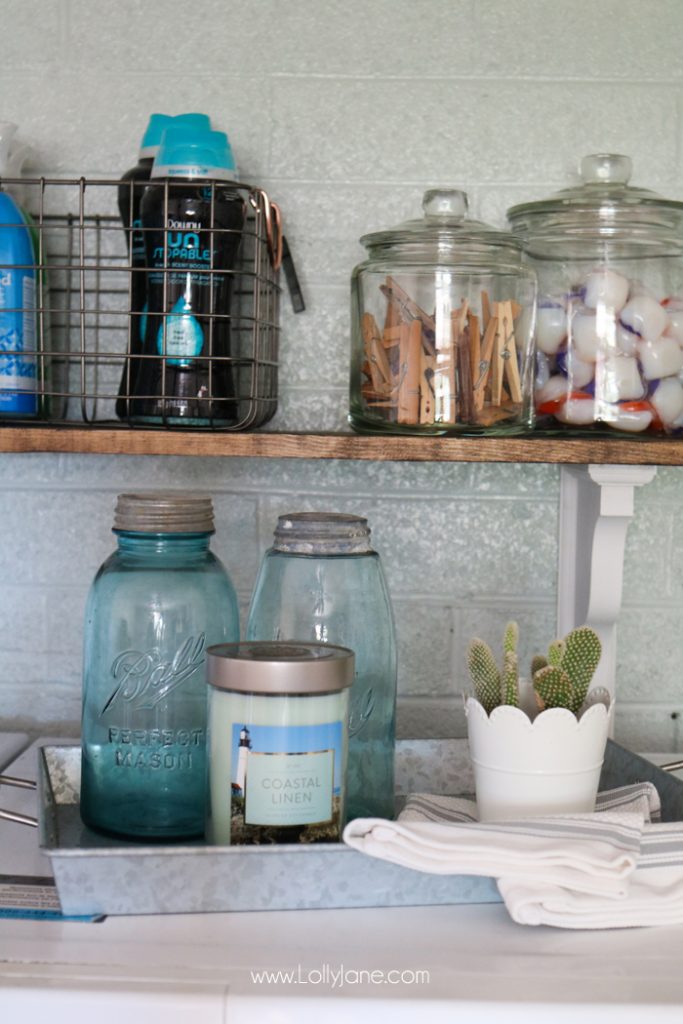 A tray over the washer/dryer I put a galvanized tray from Walmart to keep jars handy for little extras found in my kids pockets… and I find empty gun shells in my police husbands pants all. the. time. I'm used to it by now. 😉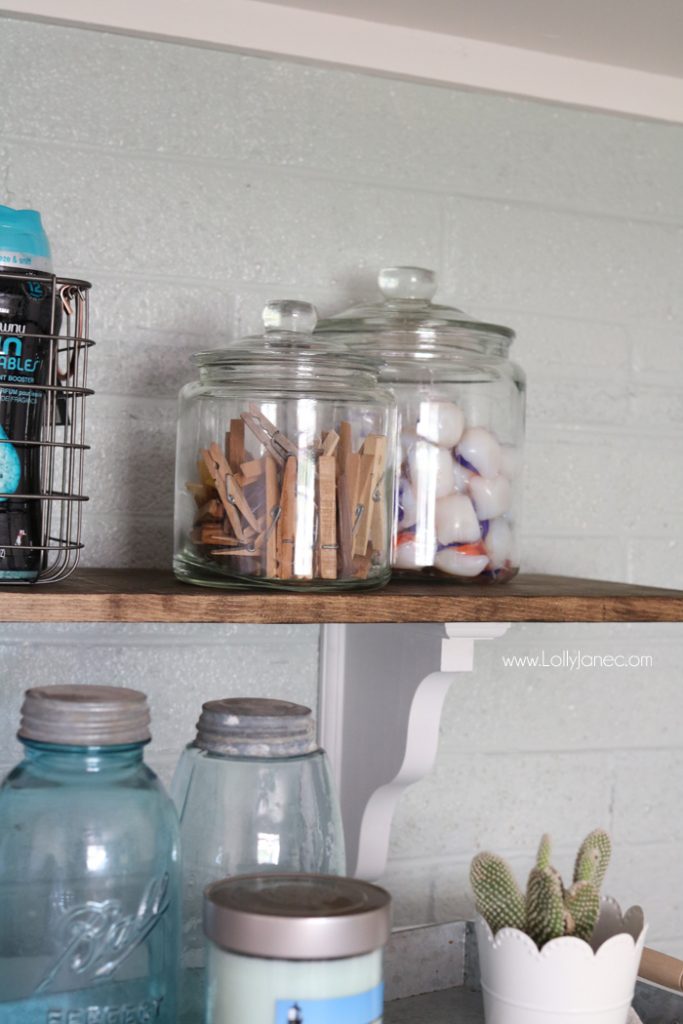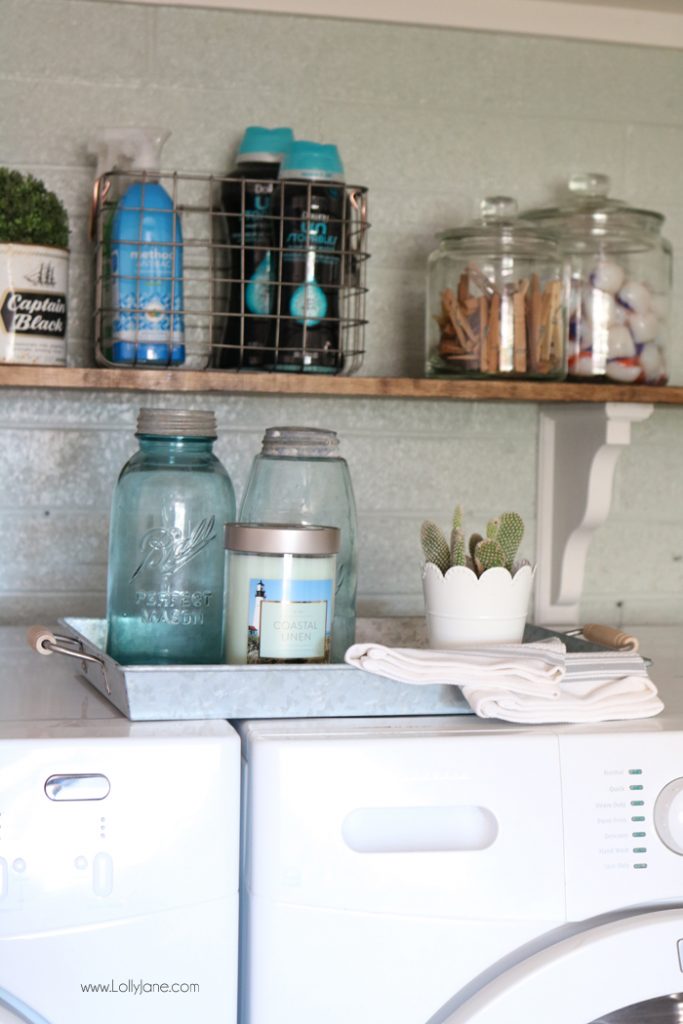 Of course adding some touches of decor like my vintage fan, tobacco can with a faux succulent, and flowers in the sink really make the space homey and warm… pun intended. Haha.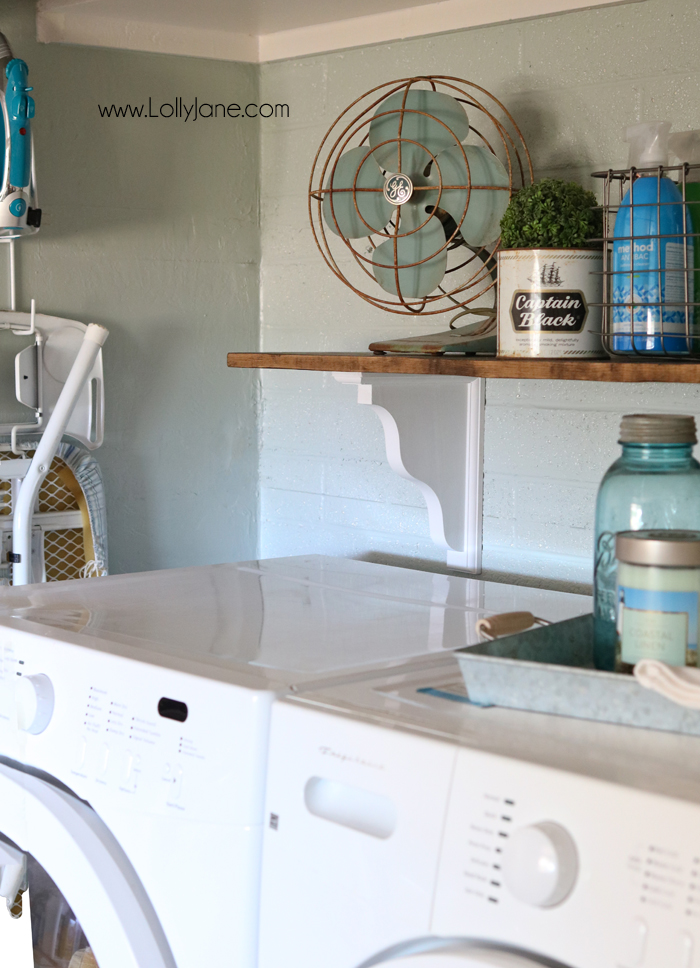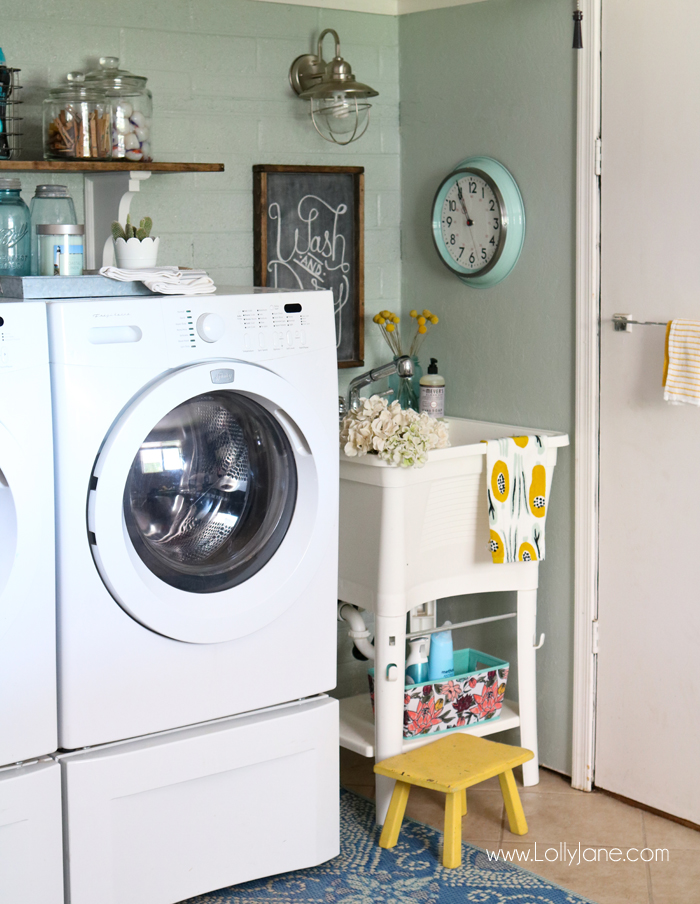 I hung my ironing board on one side of the washer and a blank space on the opposite wall houses my larger cleaning supplies like my mop, duster, and Swiffer vacuum.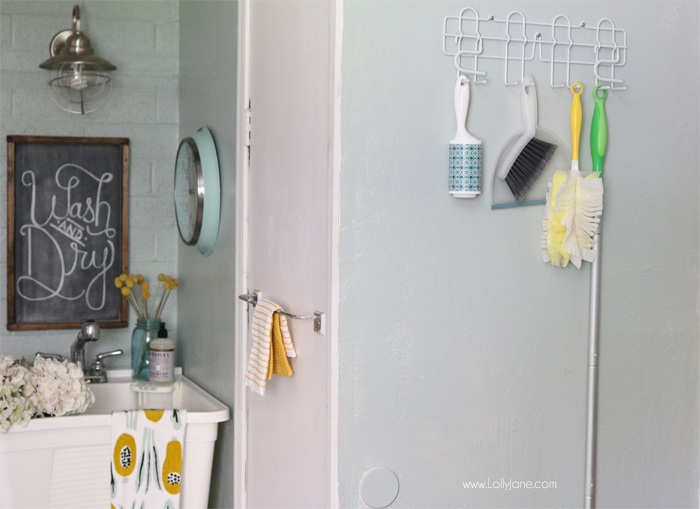 What do you think? I know this space needs a major overhaul but in the meantime, it's amazing what accessories and paint can do!

Check out more space refreshed like our recent Vinyl Flooring makeover,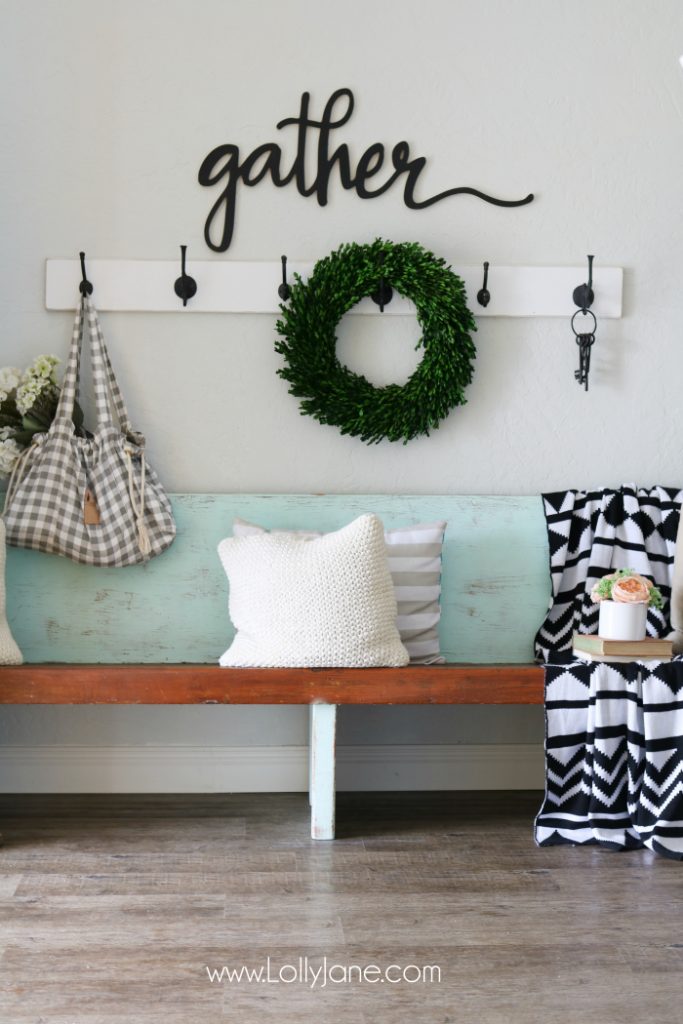 our striped Concrete Porch Makeover,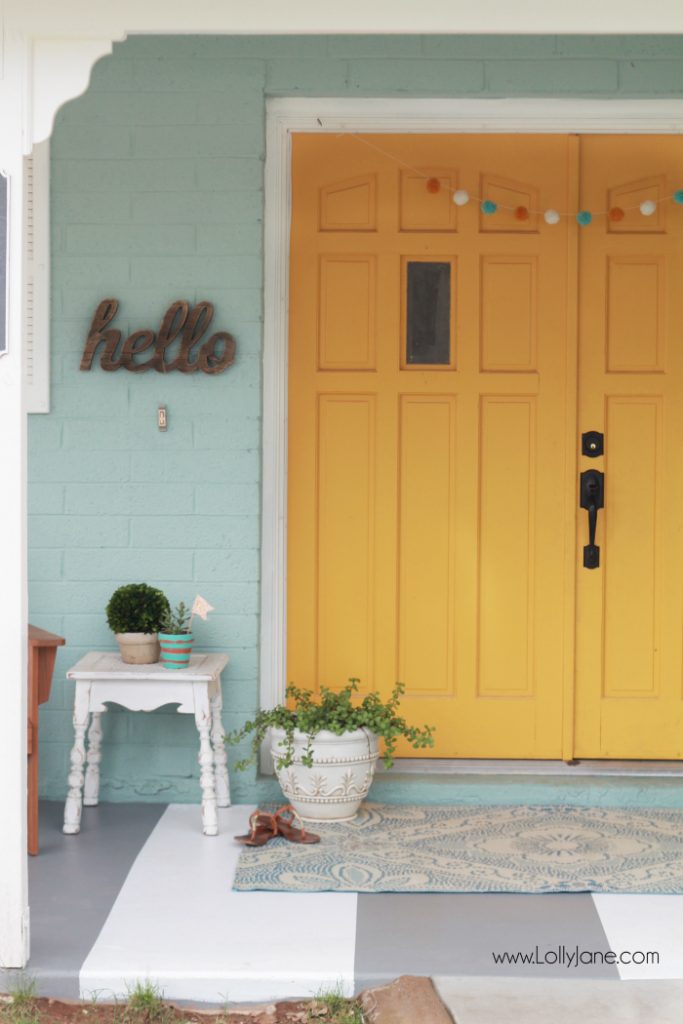 our colorful Farmhouse Family Room,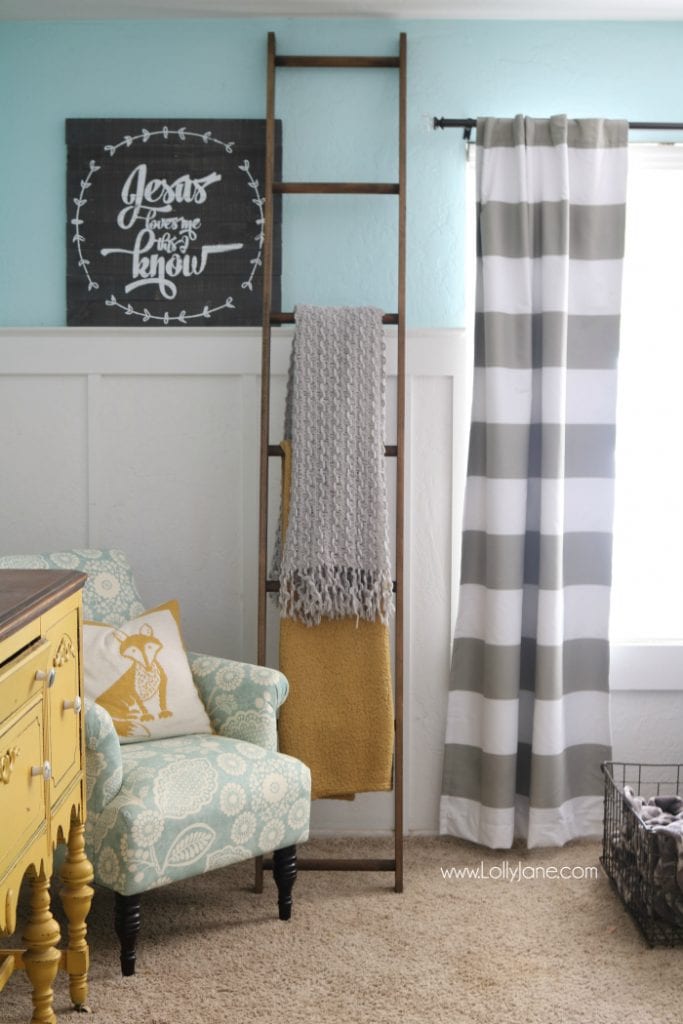 or our popular DIY Farmhouse Shelves!