chalk paint powder hutch makeover
We adore the blog, Paddington Way.  Miss Jenna is such a talented designer and amazing furniture re-finisher.  When she tried our favorite chalk paint powder mixed with Armington Grey by Sherwin Williams, she amazed us with her skills and transformed this hutch into a showcase beauty!  I mean, seeeeeeeeriously, look at this baby!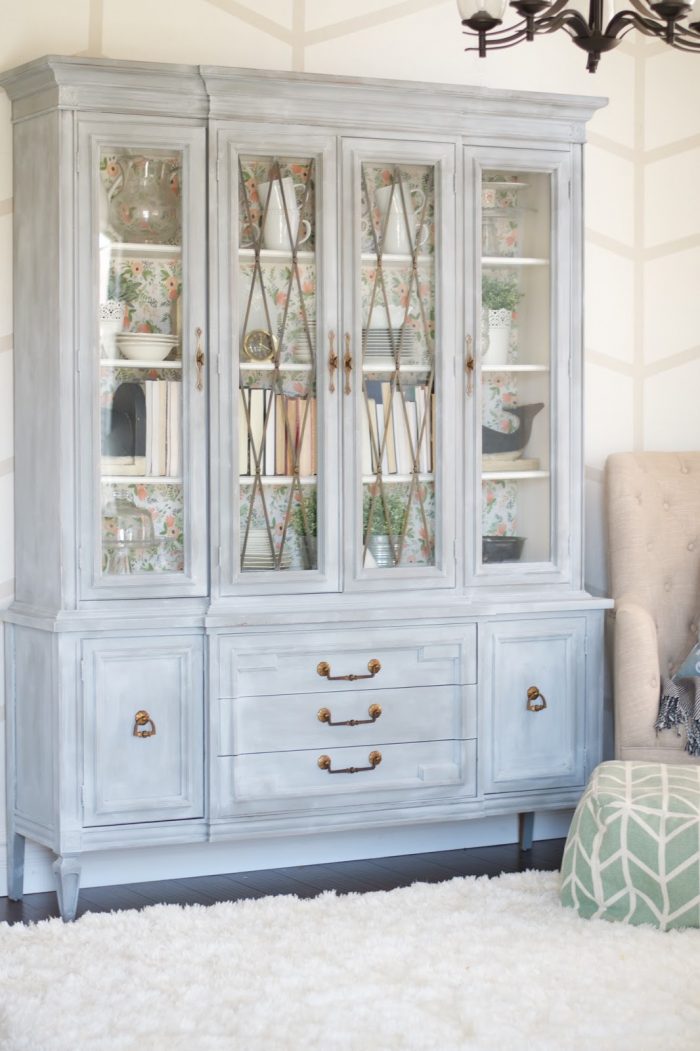 Okay now look at the before…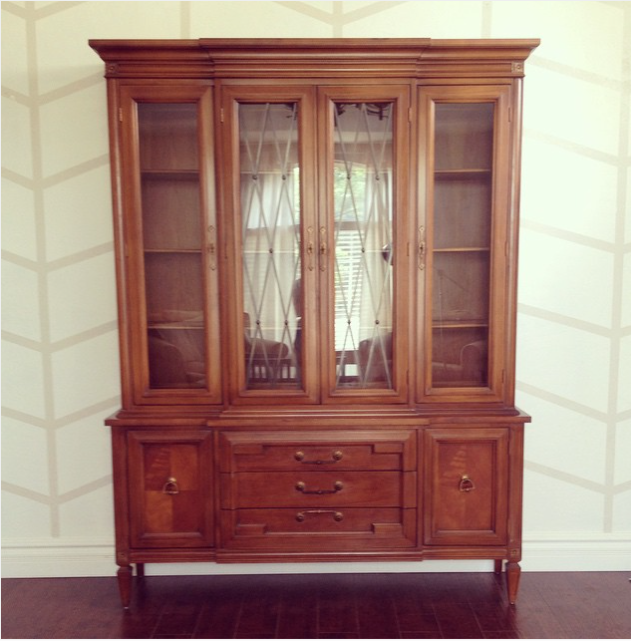 Totally different, right?? Amazing what a fresh coat of paint will do!  Just mix 2 tablespoons of chalk paint powder with 1 tablespoon of water then pour into a cup of paint…yes one cup of our chalk paint will paint this WHOLE hutch.  Saves you time since it's coats thicker and dries fast.  You're welcome (;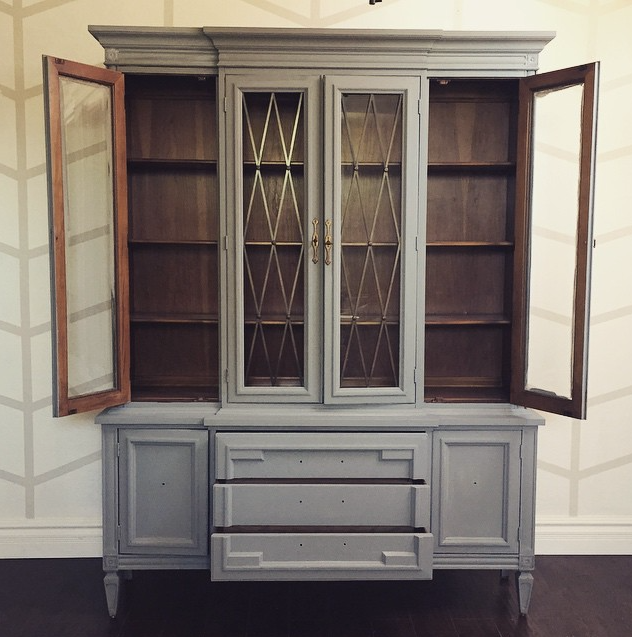 She then covered the inside floral wallpaper, wow.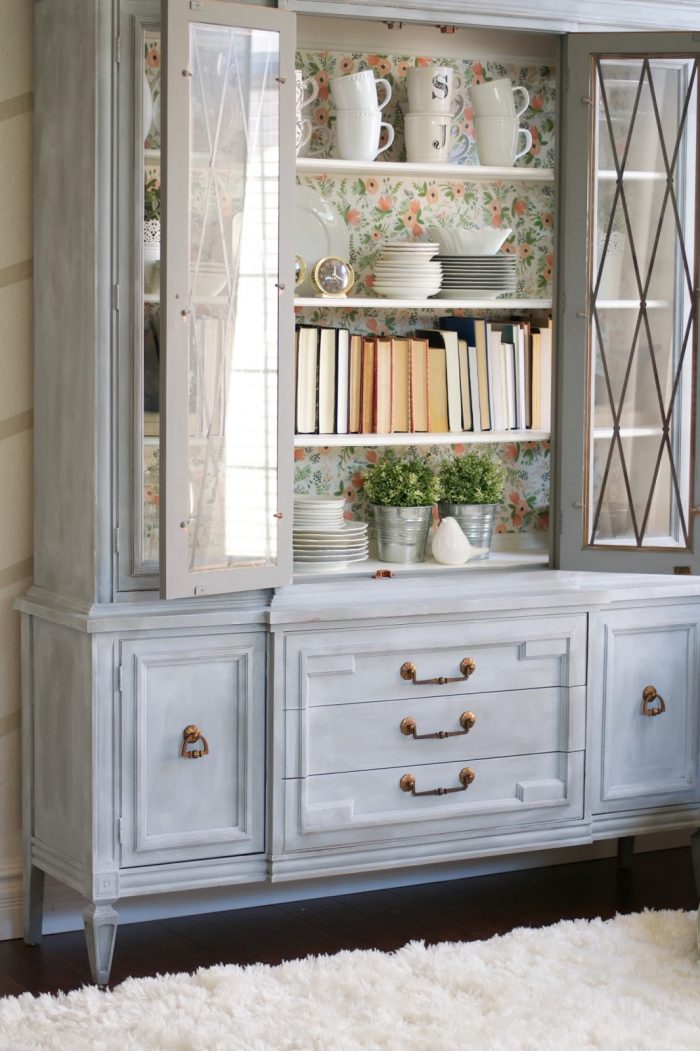 Head to PaddingtonWay to see more of this gorgeous piece of furniture and more shots of her amazing home.  She's currently staining concrete and putting off attaching the baseboards, our kind of girl (;  Thanks for sharing, Jenna, so thrilled to receive such amazing, positive feedback from BB Frosch users! xo
Need more chalk paint projects in your life? See how we aged these farmhouse shelves using chalk paint + stain!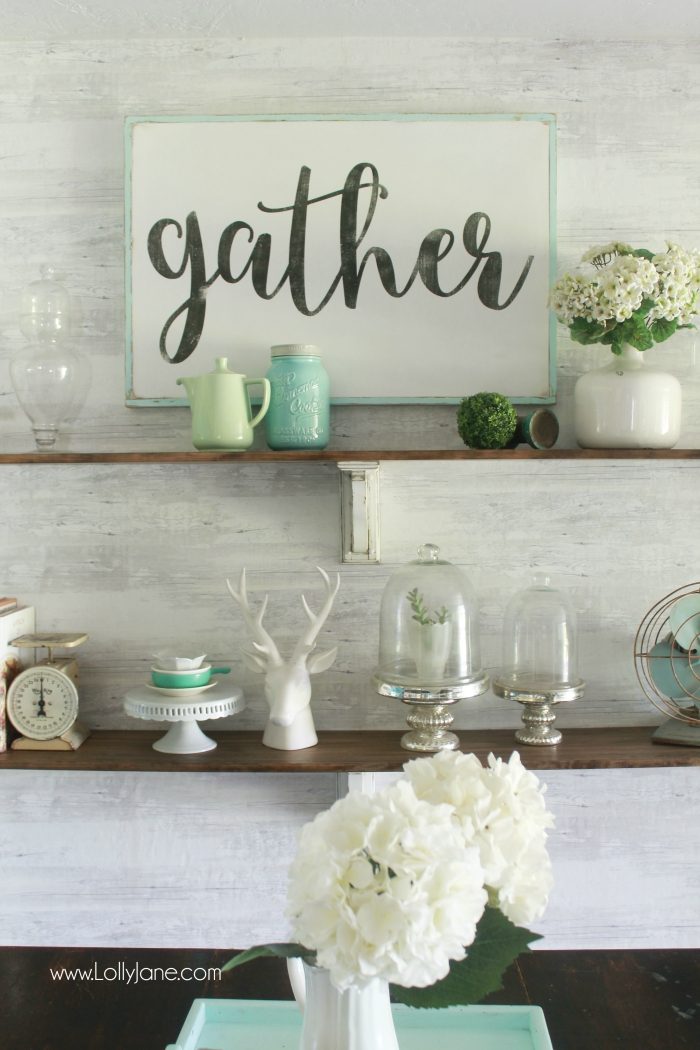 and this pretty bookcase makeover,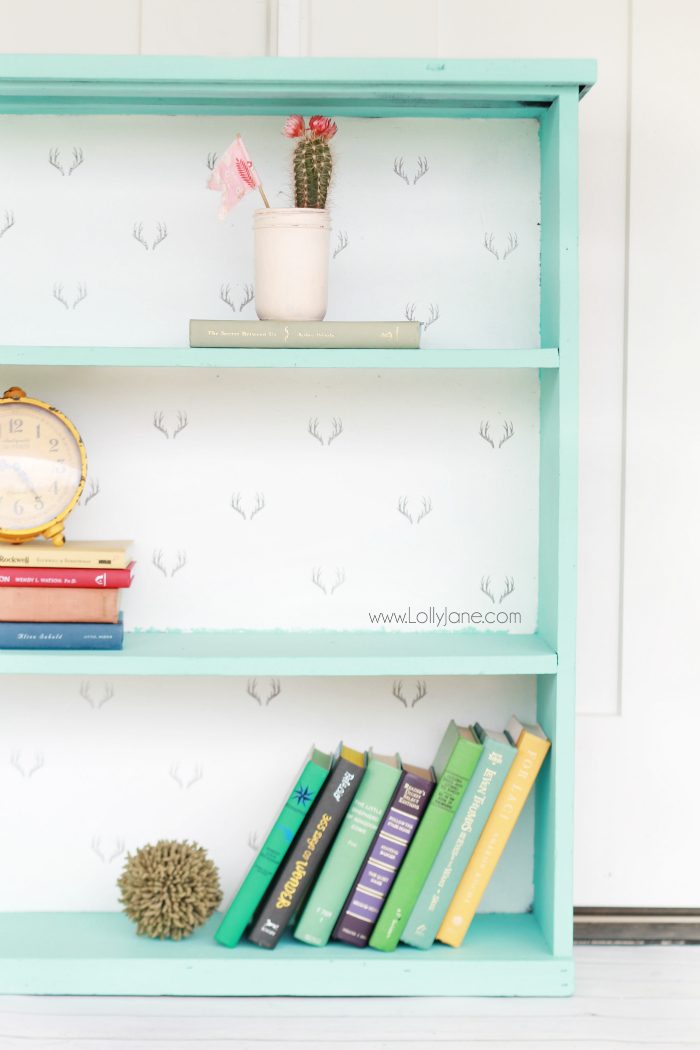 and our easy thrifted gold dipped stool was a fun one!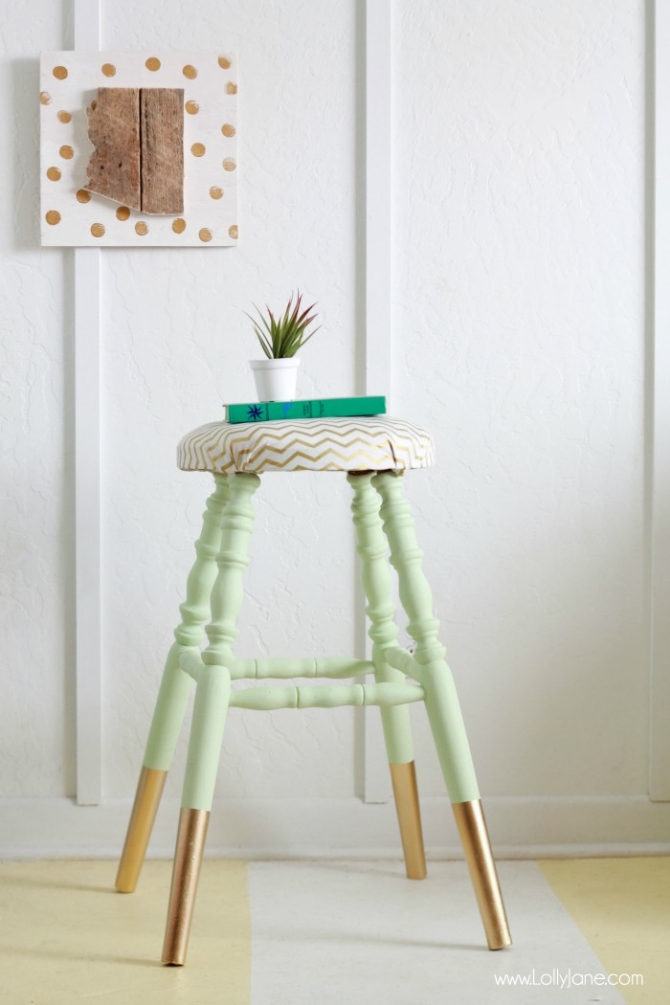 This post contains affiliate links which means we earn a few cents from your purchase using our links. See our disclosure here.