Cousin Itt Treat Bucket DIY, the perfect accessory to your spookily dressed Wednesday Addams
DIY Cousin Itt Treat Bucket
Dressed as Wednesday Addams for Halloween? Match the costume perfectly with this darling treat bucket resembling Wednesday's own Cousin Itt. The mop hair, glasses and mop are easy to find and you can put this together in no time at all!
Cousin ITT Trick Or Treat Bucket inspired by @freeform #31NightsofHalloween on @directv stream! 👻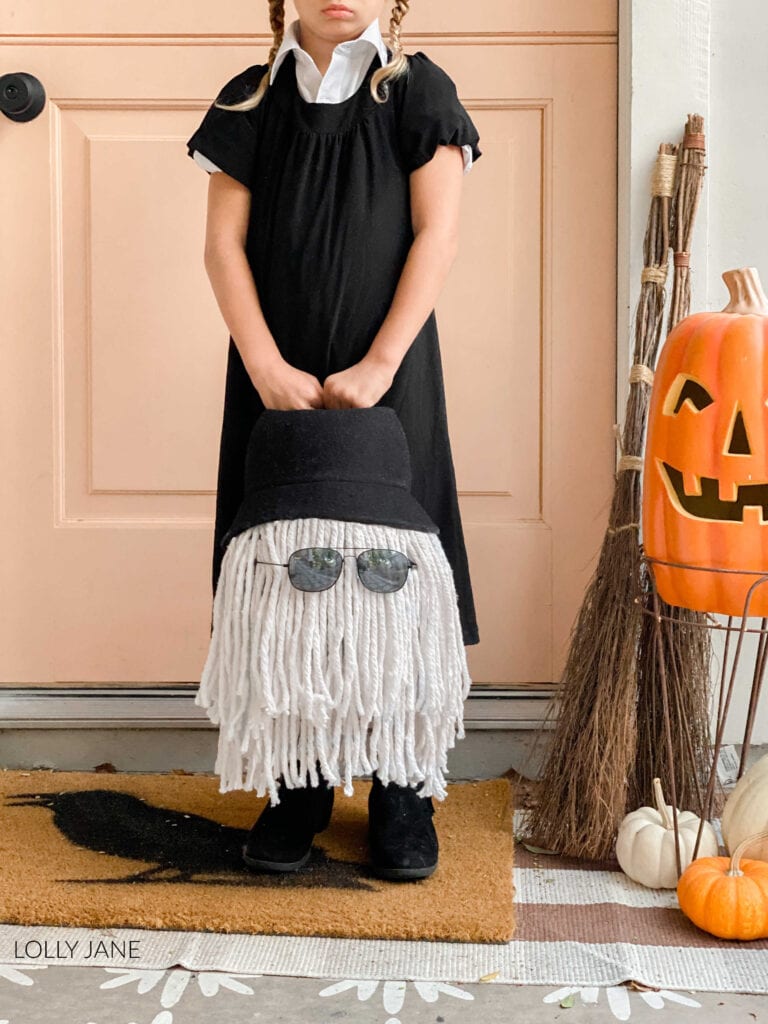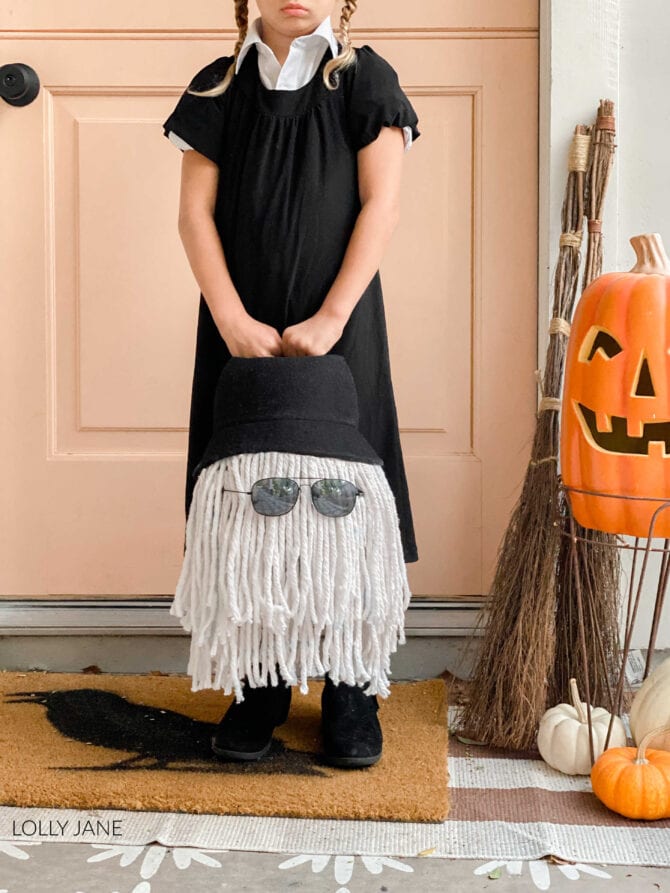 Supplies to make a cousin itt treat bucket
No expensive supplies to make Cousin Itt in the form of a treat bucket, hit up your local thrift stores and dollar store and you're set!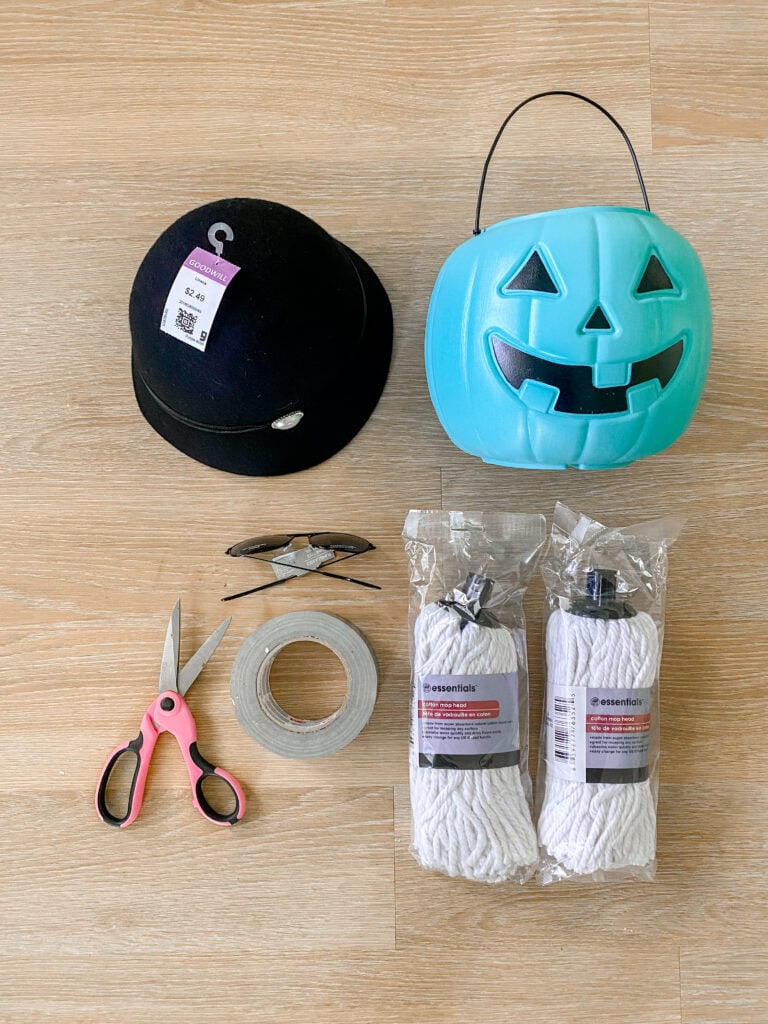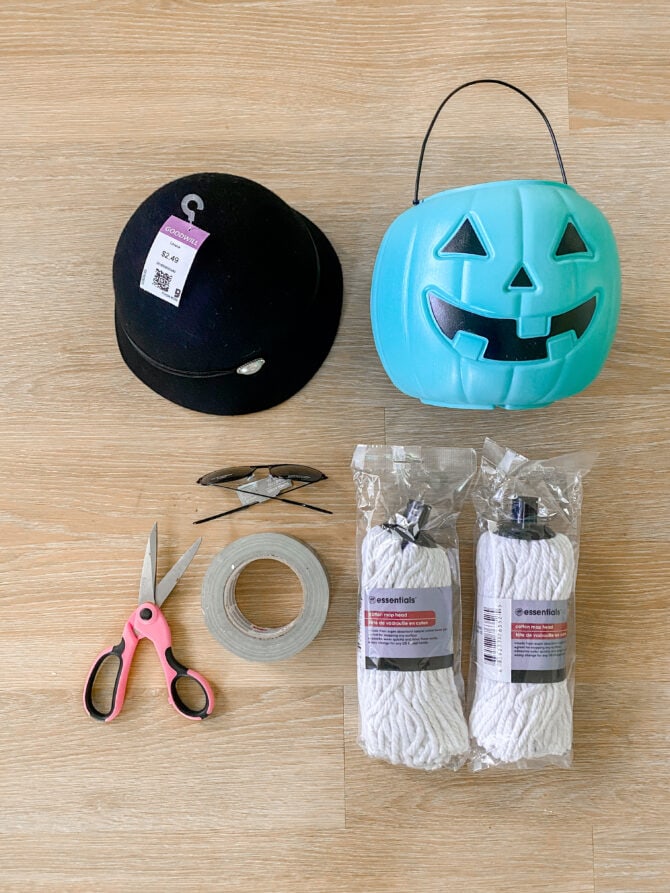 If you're not near those stores, we gotcha covered: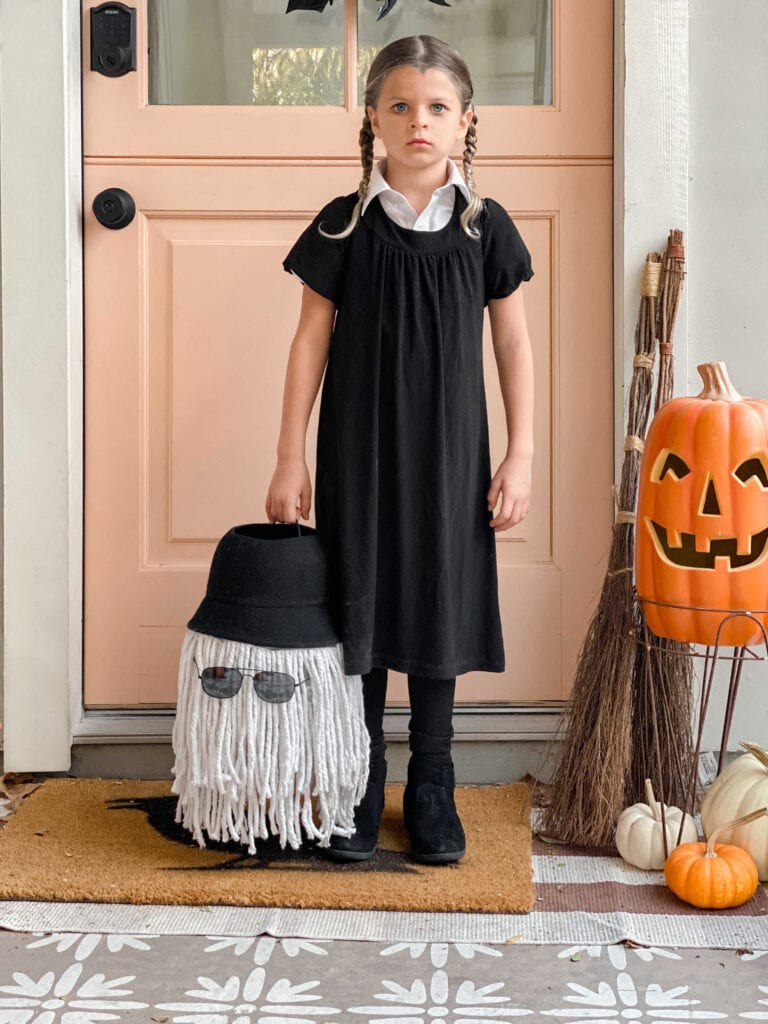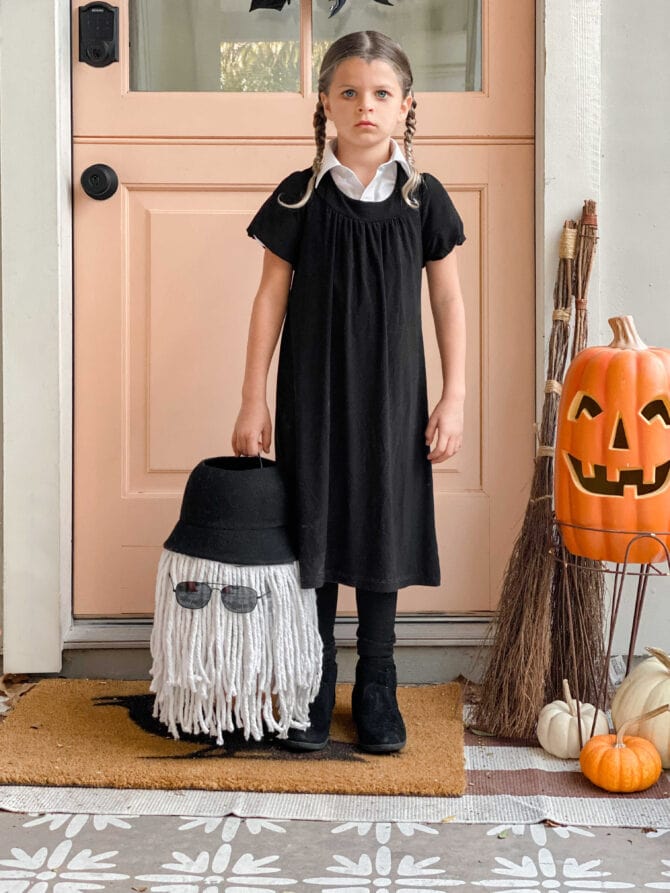 How TO MAKE A COUSIN ITT TREAT BUCKET
Make your own Cousin Itt treat bucket is so easy! Here's how to put this cutie together: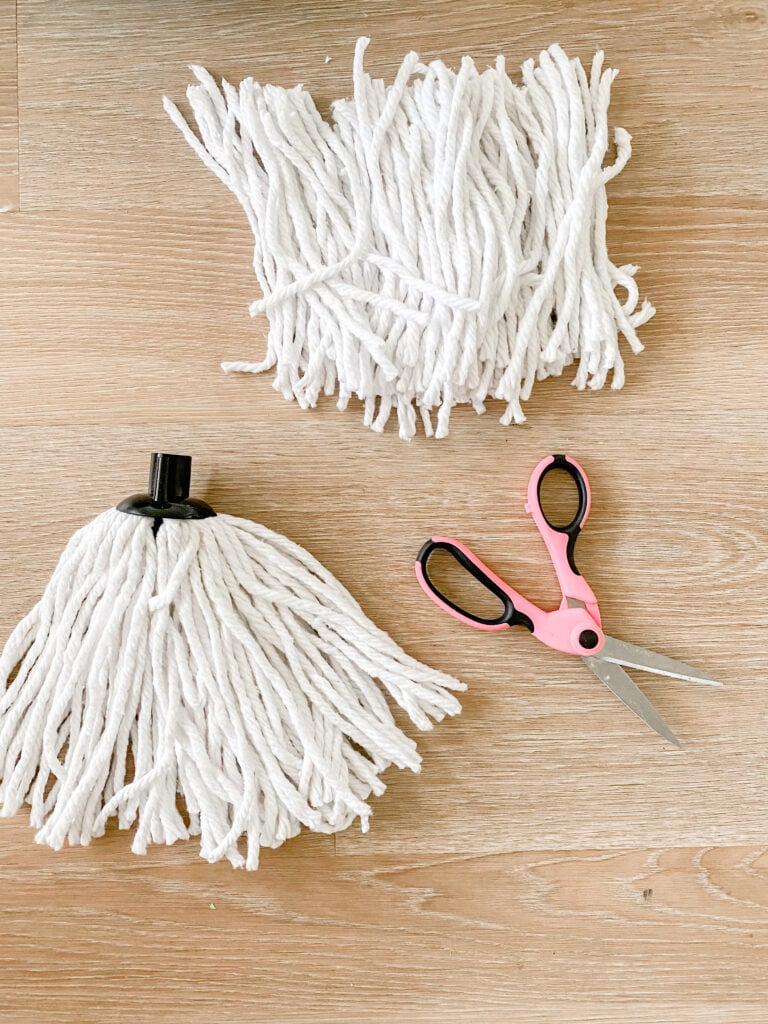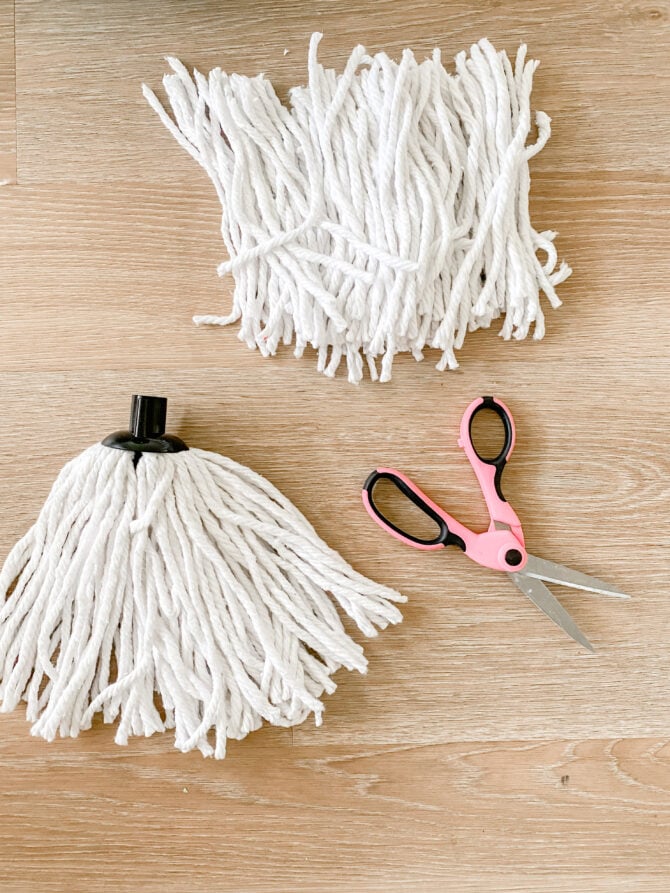 (See the visual here.)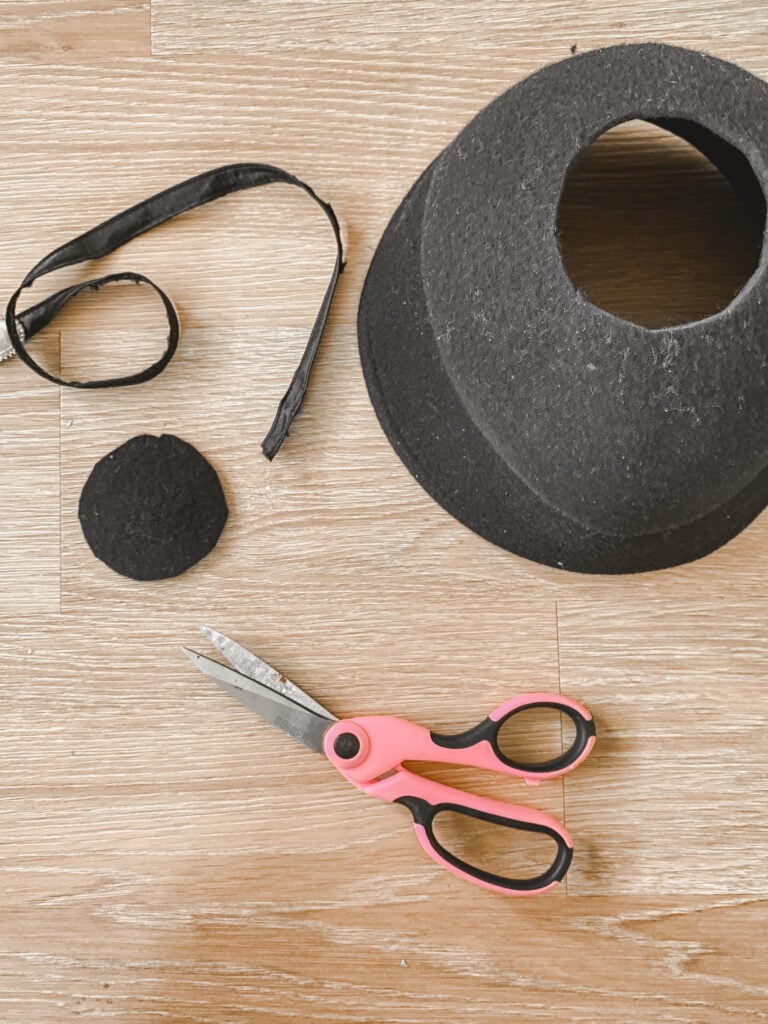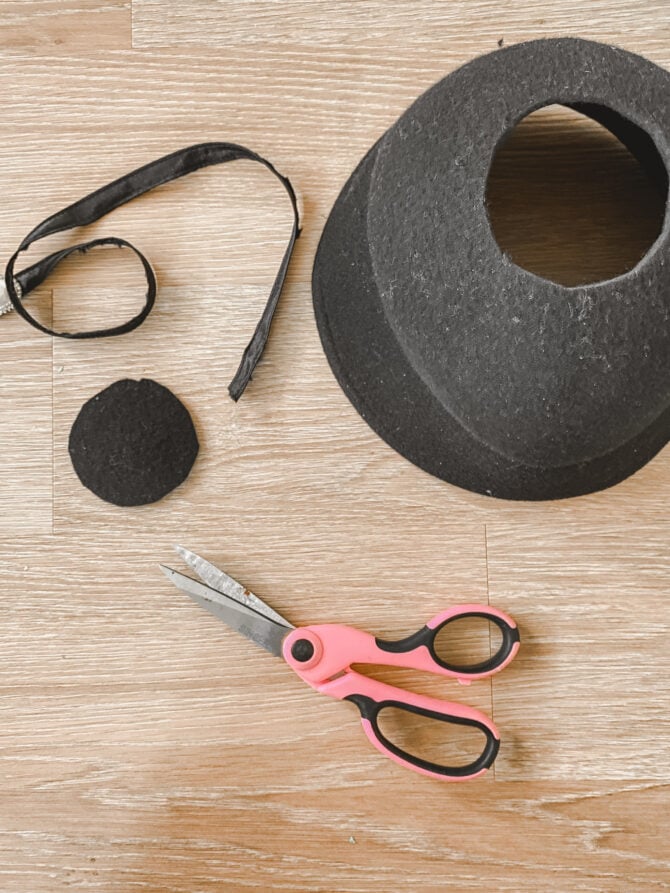 Take mop head apart, cut off the yarn strands.
Tear 12-16″ of duct tape off and set yarn strands 1/4-1/2 way on the sticky side. Repeat 5-6x (depending on the size of your bucket. Mine took 6.)
Place duct tape on the bottom half of the bucket, repeat until base is covered.
Do the same thing with the top half of the bucket, layer next strand of duct tape over the bottom.
Cut the top of your hat off so candy can pass over little Wednesday's fingers and she can hold the bucket handle still.
Cut (4) 6″ strips of duct tape and fold over each other to form sticky pocket, place on inside of hat. Set on top of mop hair to secure.
Lastly, pull back mop strands to set glasses on the sides of your bucket and secure with 2 small strips of duct tape. Pull hair over sides of glasses to hide.
COUSIN ITT TREAT BUCKET
Trick OR Treat! Pair your cute new Cousin Itt Treat Bucket with your own little Wednesday Addams as the perfect accessory on Halloween night!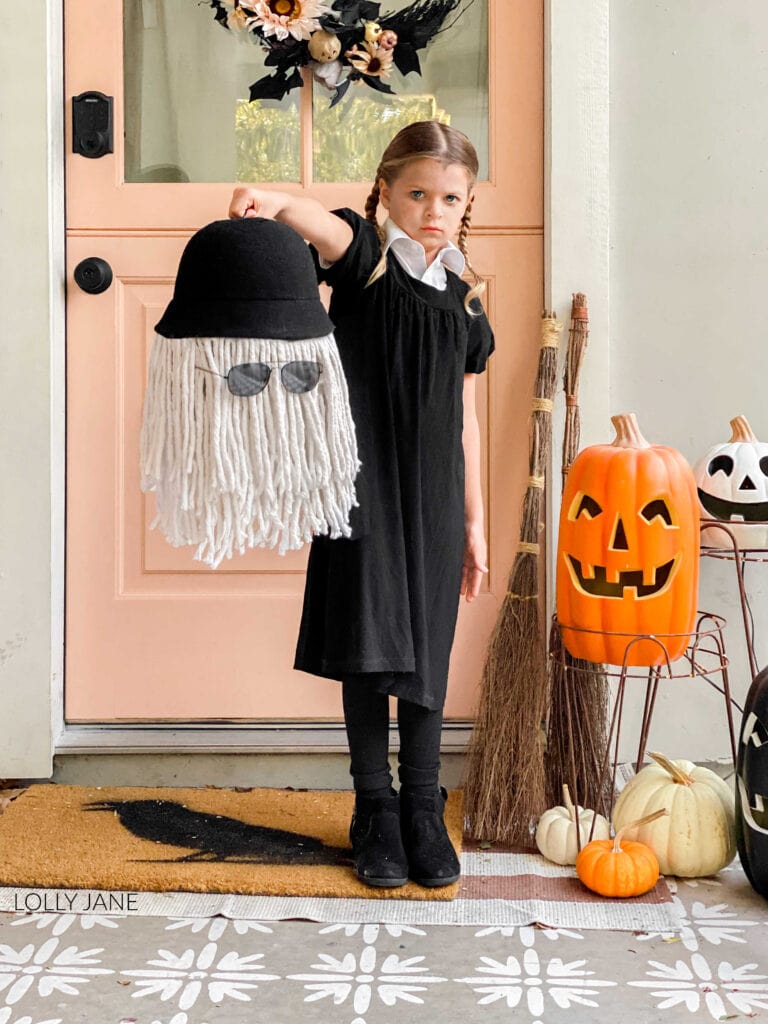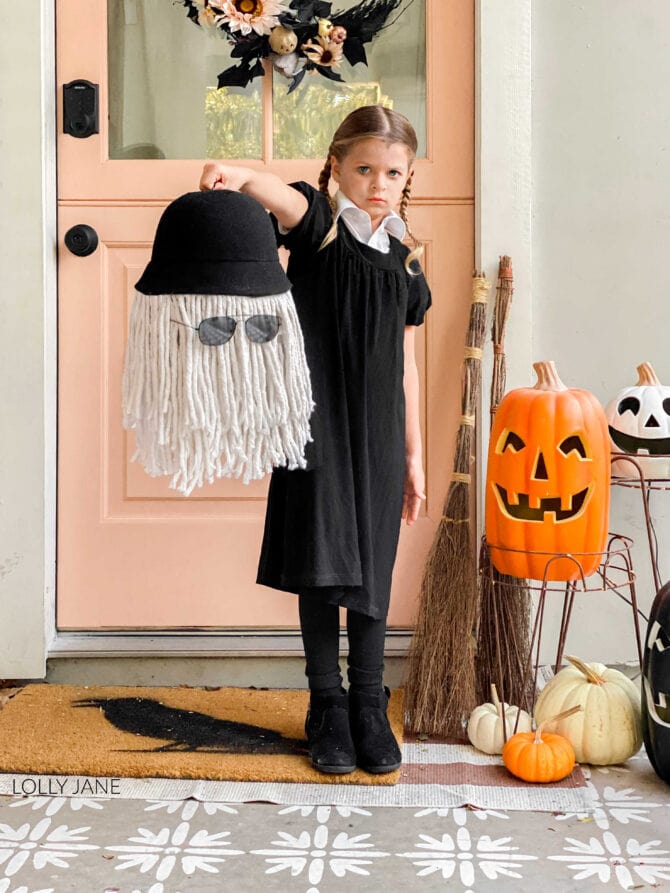 Have YOU seen the Addams Family? Classic! You can watch it here, if not!