We are excited to share this fun DIY deer project with you that can double as year round decor or simply perfect to display at Christmas time, paired with garland and twinkle lights: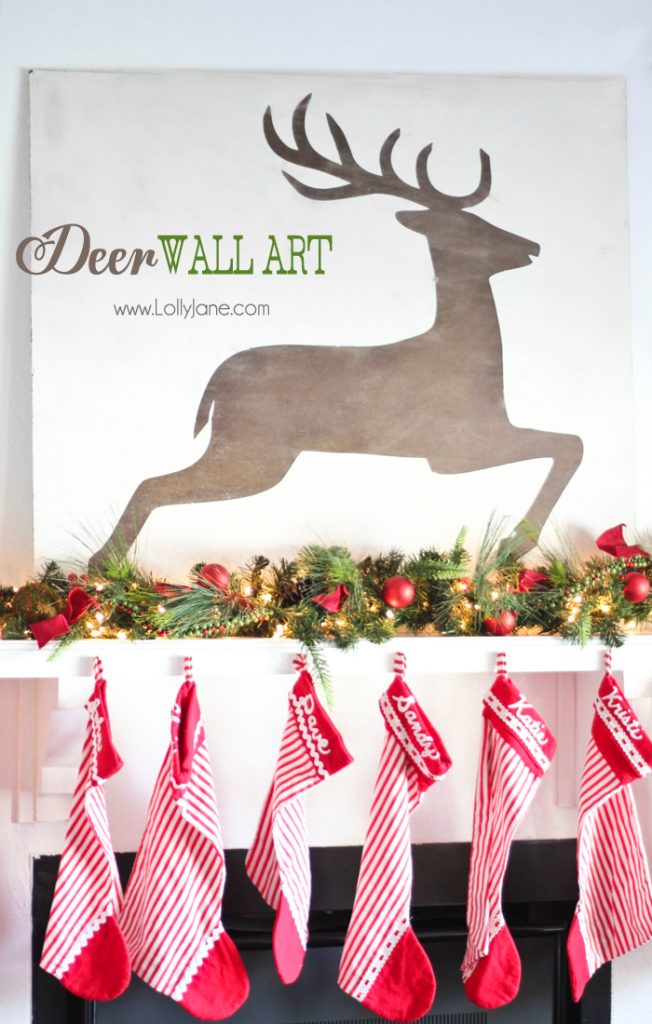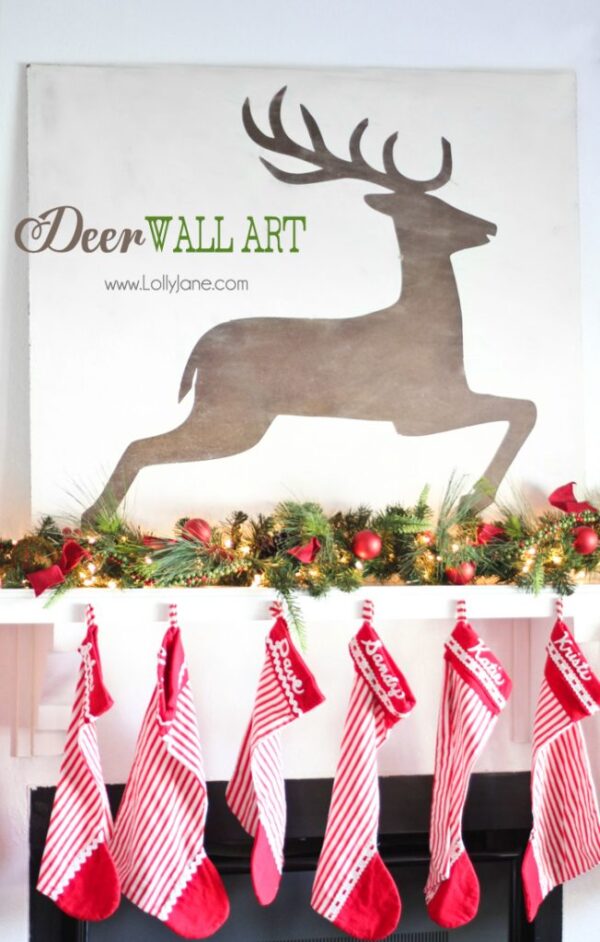 This project came together with a darling deer print animal wall stencil courtesy of Icon Wall Stickers, home of thousands of removable wall stickers and art decals.

Icon Wall Stickers has literally THOUSANDS of wall decals for the home in a range of designs and colors. It's amazing how simply applying a vinyl wall sticker can easily transform both the style and feel of a room. Spruce up your kitchen, living room, bedroom, bathroom or any room of the house with a sticker. We chose to spruce up a mantel and lovely love love how this deer did just that! Ordering was a snap. Simply browse the site (you will have a hard time narrowing down the choices, we bet! LOL) and select your size and color of the decal you want. I was surprised at how FAST we received our orders all the way from the United Kingdom, how sturdy the packing was and that we were able to start on this project lickity split!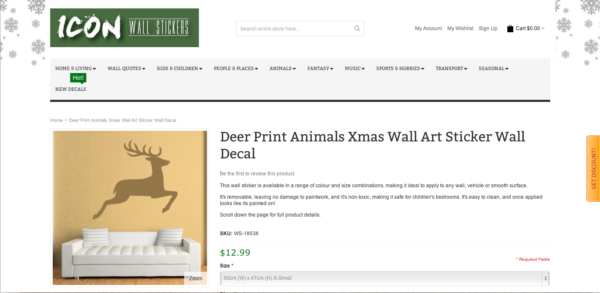 As you can see, Icon Wall Sticker has way affordable pricing and a great selection of colors and sizes for your own decal. We were lucky to receive this merry Christmas tree as well. Seriously cute, right?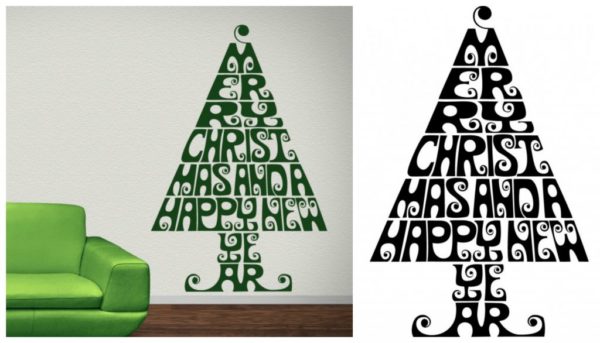 We love Boston Terriers (you may have noticed a little guy on the bottom of our site in memory of our childhood pet) and when we saw this sweet decal of a Boston wearing a bowtie, we died! Too cute! We also love the variety of attractive wall stickers Icon Wall Stickers carries: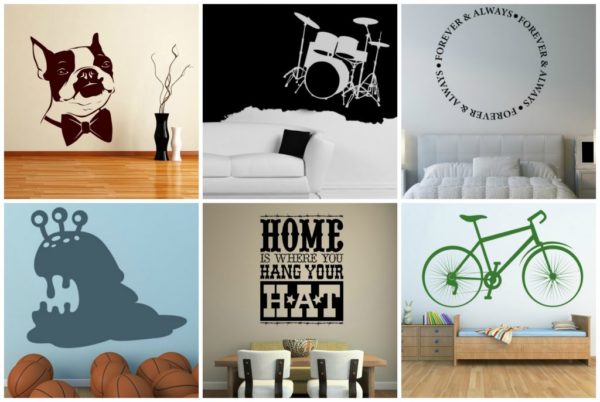 Others pictured: Forever&Always | Alien UFO | Drums | Home quote | Bike
Besides kids, home quotes, sports, love quotes, music, animals, transport and fantasy decals, Icon Wall Stickers has a collection of holiday decals… perfect for the Christmas season!
Santa's Flying Sleigh | Christmas bauble |  Winter snowflake
Because they stick and peel right off without damaging the wall (or any surface) they are safe for renters and kids rooms. Here's a peek at how we used our wall art decal!
Making your own deer wall art (or of any decal image you choose) was very easy! We used an extra large piece of lightweight wood, Minwax gel stain, Americana chalky paint, and old rag + a paint brush. That's all you'll need!
Directions:
Start by staining your piece of wood. Let dry completely.
Peel the transfer paper from the vinyl wall sticker.
Lay the vinyl wall sticker on top of the piece of wood, centered. Use a credit card or drivers license to get all the bubbles out.
Paint over the vinyl wall sticker with the paint of your choice, (we used chalky paint.) Let dry completely.
Peel the vinyl wall sticker away.
Sand to give it your new wall art a rustic look. Hang and admire!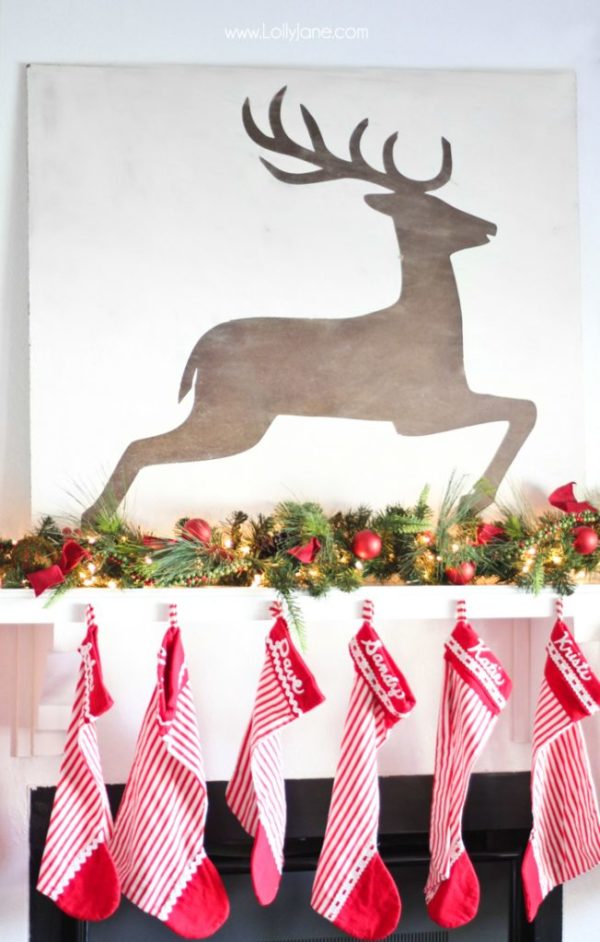 We honestly give Icon Wall Stickers 4 thumbs up! Be sure to catch up with them on Facebook, Twitter and Pinterest.
Phew! We are on a roll with deer decor! From our glittery antler rugby striped art to a paper mache deer makeover (post coming soon to our own blog!) to a 3D deer upcycled from a box and a faux deer head pallet art, you can bet you haven't seen the last of these wooded friends yet (; XOXO