bakers twine garland | tutorial
Happy holidays you guys! I know it's almost Thanksgiving but I'm already decorating for Christmas. Tell me, do YOU have your tree up yet? We grew up with the tradition to put it up Thanksgiving night buuuuut I'm tempted to put it up this week! Stay tuned on our Instagram or FB to find out (; Anyway I love to display Christmas cards from family and friends in a fun way and have used my $4 yard sale find chicken wire frame to hang them on in the past, set among my red & green holiday decor. This year Kris & I decided to spruce it up with a simple bakers twine garland: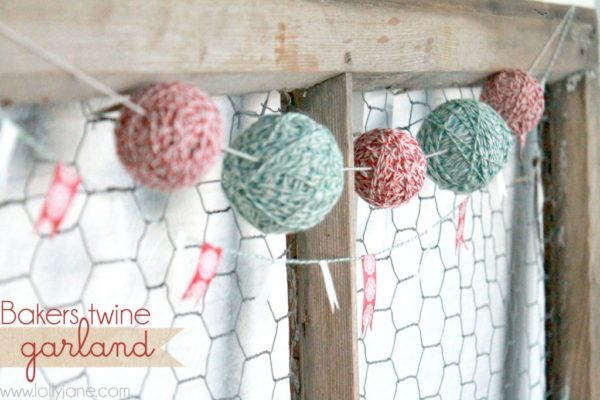 We used a few things we had in our craft stash: festive bakers twine, styrofoam balls (2 sizes) and a bit of red & white washi tape.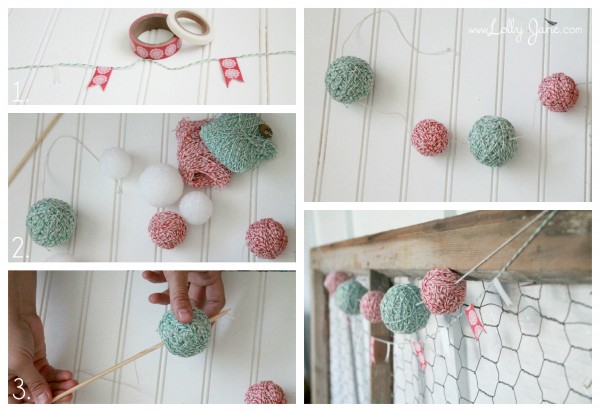 1. To create this project, simply fold the washi tape over bakers twine and cut to form a cute mini bunting. 2. Wrap bakers twine around styrofoam balls until the styrofoam is completely hidden. 3. Tie a long piece of twine around a skewer and push through each freshly wrapped bakers twine ball, alternating in color and size, to create a garland. From there just hang the washi tape garland and enjoy!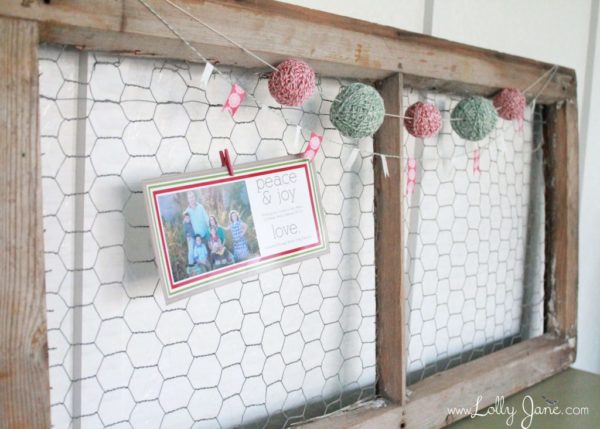 All ready to display Christmas cards! [Tree tutorial found here.]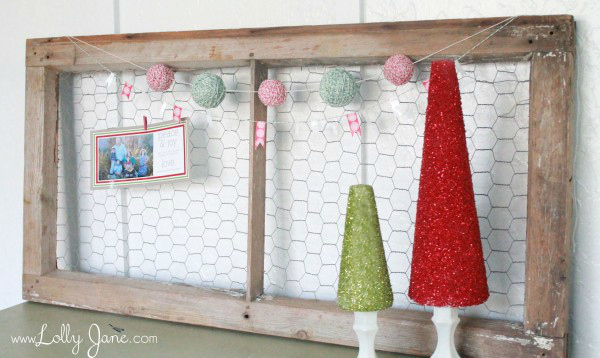 You can check out more of our holiday projects here like our easy Christmas tablescape,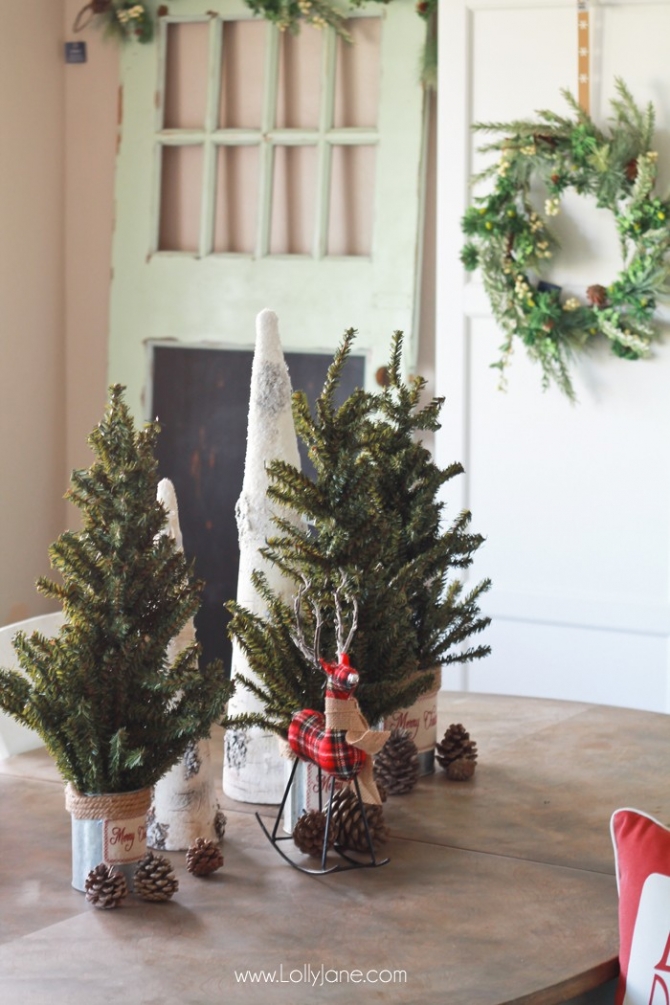 our bakers twine ornaments here and our DIY Christmas card display,
plus 13 ways to decorate with Christmas lights year round which include a cute dixie cup garland!