halloween hocus pocus printable art
Spruce up your spooky spaces with FREE Printable Halloween Art! Use this cute "Hocus Pocus Co." as a halloween invitation, a thank you card, or to simply display with some pumpkins to make an easy (and free!) halloween vignette!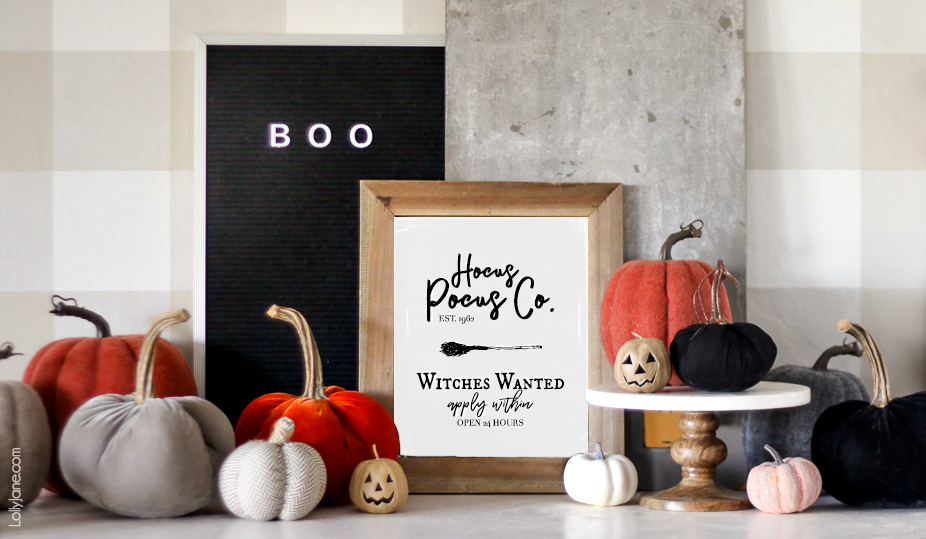 Halloween Hocus Pocus printable art
You may remember my recent DIY Fall Hoop Wreath that paired well with my buffalo check wall… I simply swapped it for October's fun holiday by adding a letter board with the word BOO on it + our new free Halloween "Hocus Pocus" printable art and BAM: Halloween vignette done.
How to use printable art
So, you have it printed… now what? There are TONS of possibilities but here are our faves… you can frame it, pin it, clip it, tape it, or tie it to a stick like we did last year's free MacBeth/Shakespear's Halloween "Toil Toil" Printable Art. For Halloween, you can use it as the cover for an invitation, tie to party favors, or simply add it to a festive table of treats for instant spook appeal. Hope you enjoy! Note: Printable is for PERSONAL USE only.

Check out ALL of our Halloween tutorials/recipes/freebies here or our favorites likes our:
Halloween "Hocus Pocus" printable art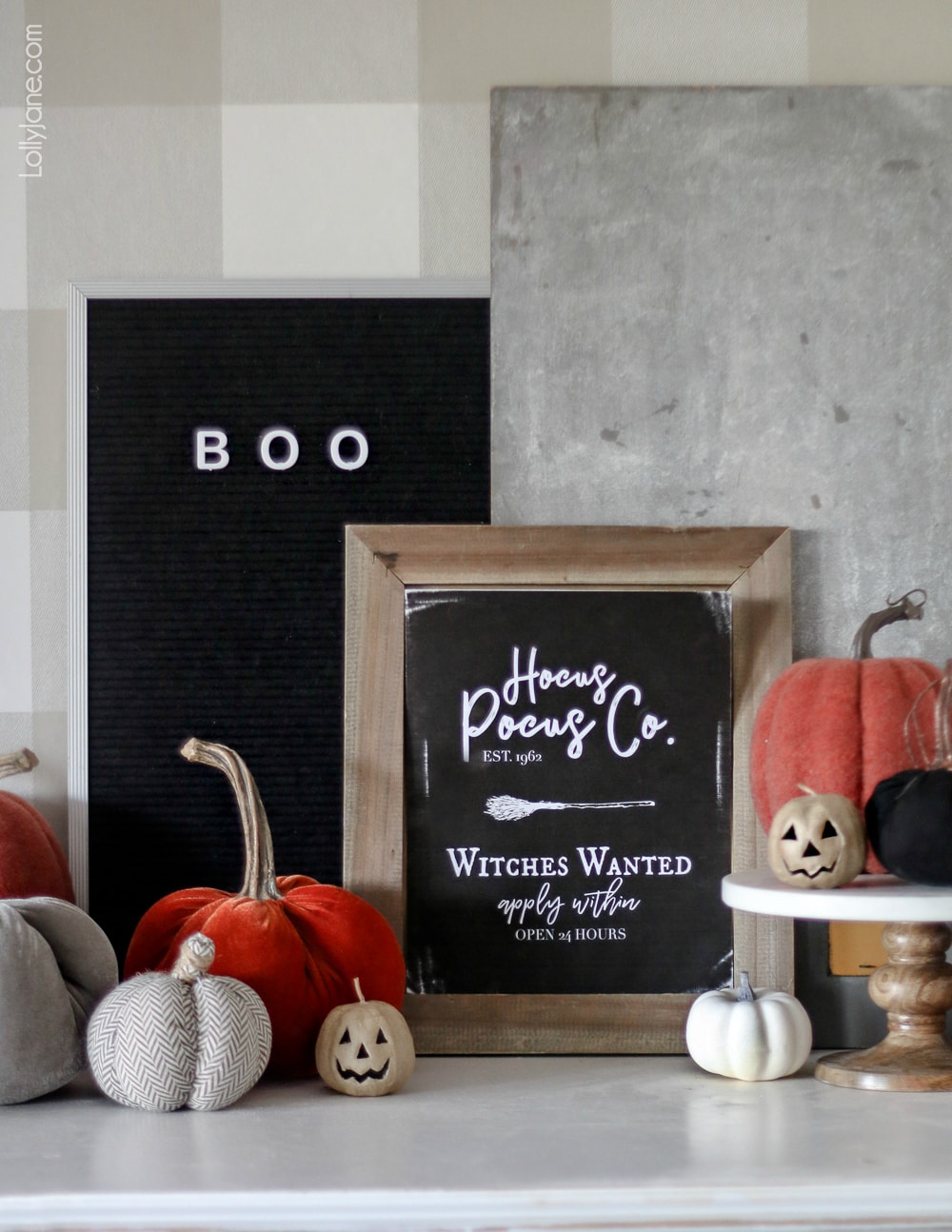 Printing art is the most affordable and easiest way to bring any holiday into your home! Especially when it's freeeee!?
Download Halloween printable art
Simply download our PDF files and print, it's that easy! We have 2 options for you, black or white. Note: Printable is for PERSONAL USE only.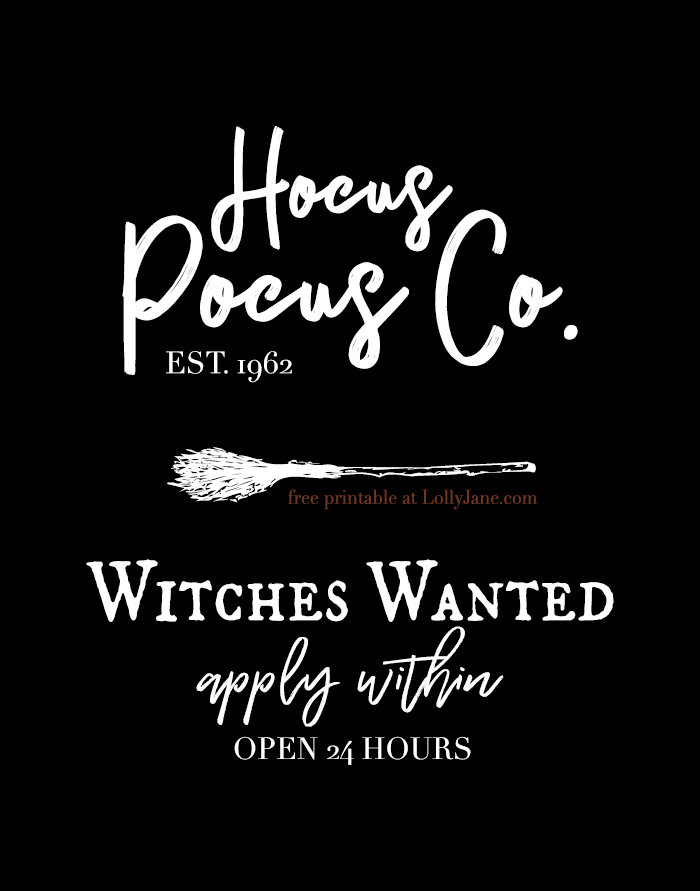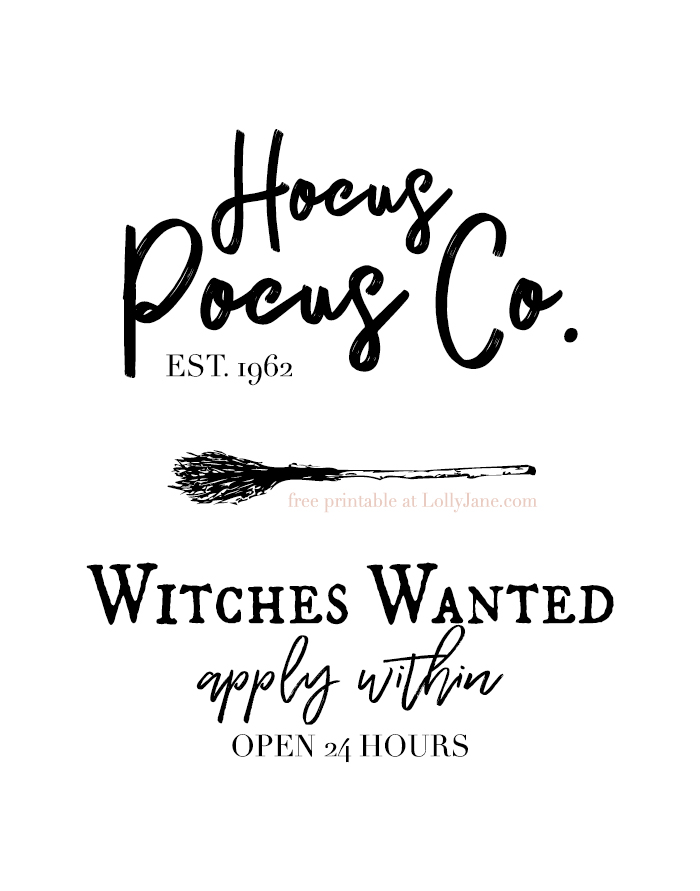 We would love to share your print! Tag us @lollyjaneblog on all social channels. Note: Printable is for PERSONAL USE only. Please do not make signs, t-shirts or other forms of art for profit from our work.