Halloween Cadbury Screme Eggs Zombie Cupcakes
With six kids between us ages 3 to 12, we're always attending some sort of Halloween party or needing to bring treats to a get together. Everyone brings the same cute ideas so we racked our brains thinking of something new to bring this year. If you're one of the 34% of people attend or throw Halloween parties, you'll love these easy Halloween Cadbury Screme Eggs Zombie Cupcakes. They're so fun to make with your kiddos who'll have a good time rearranging their faces and squeezing out the oozing "brains" (; We're all about cute and edible zombies, the real ones are too creepy!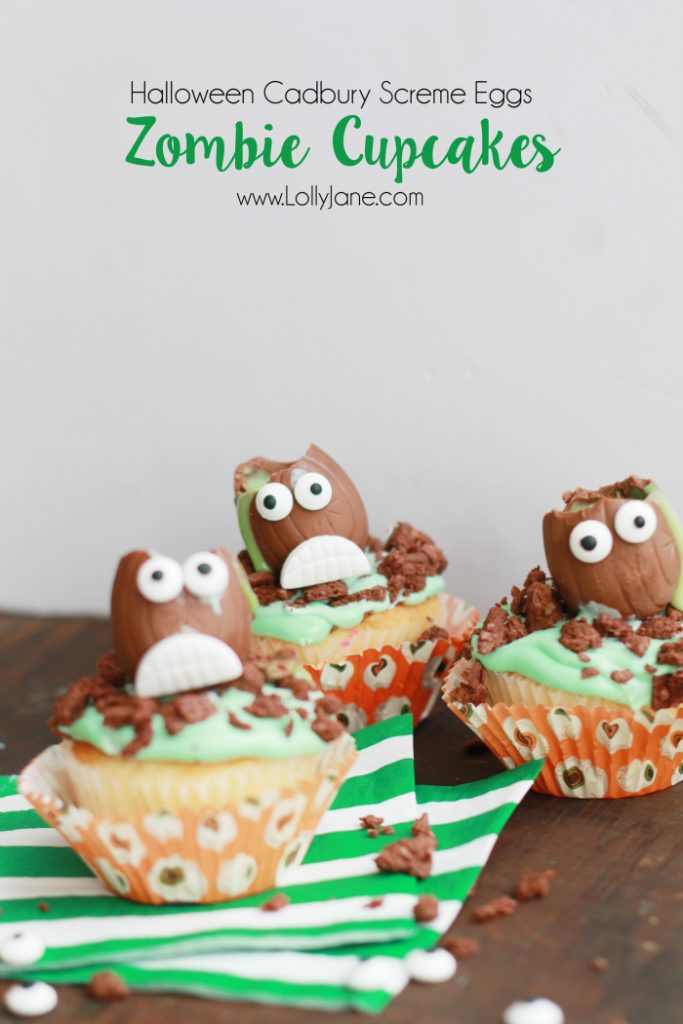 Supplies:
cupcakes
green frosting (we dyed white frosting)
triple chocolate Kit Kats
Cadbury Screme Eggs
eye and teeth candies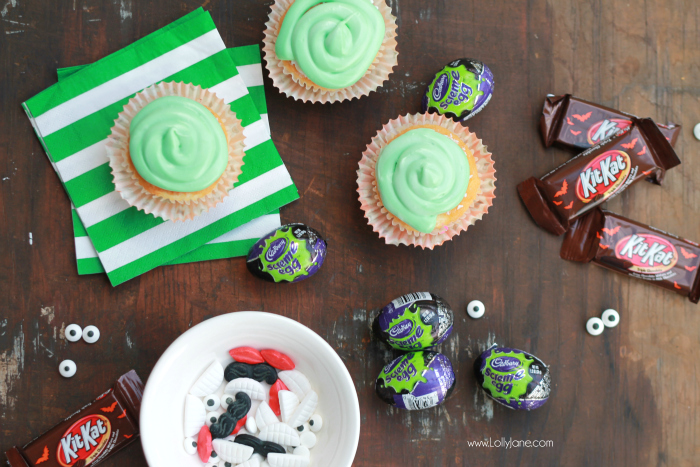 Directions:
crush Kit Kats in a plastic bag, place crumbles over "grass" frosting to create "dirt"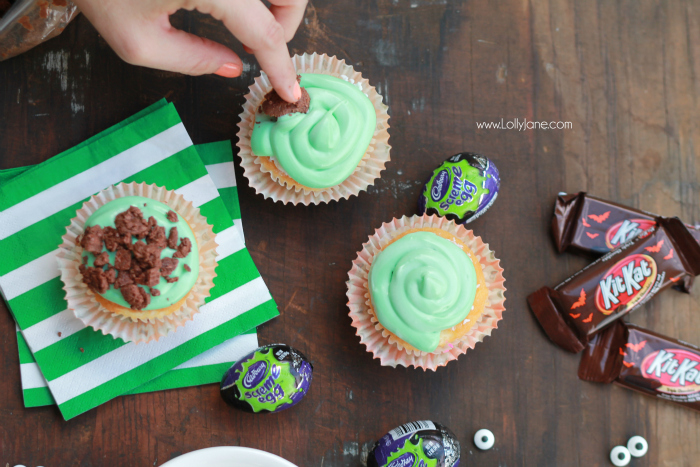 cut top of Screme Egg off to reveal green "brains"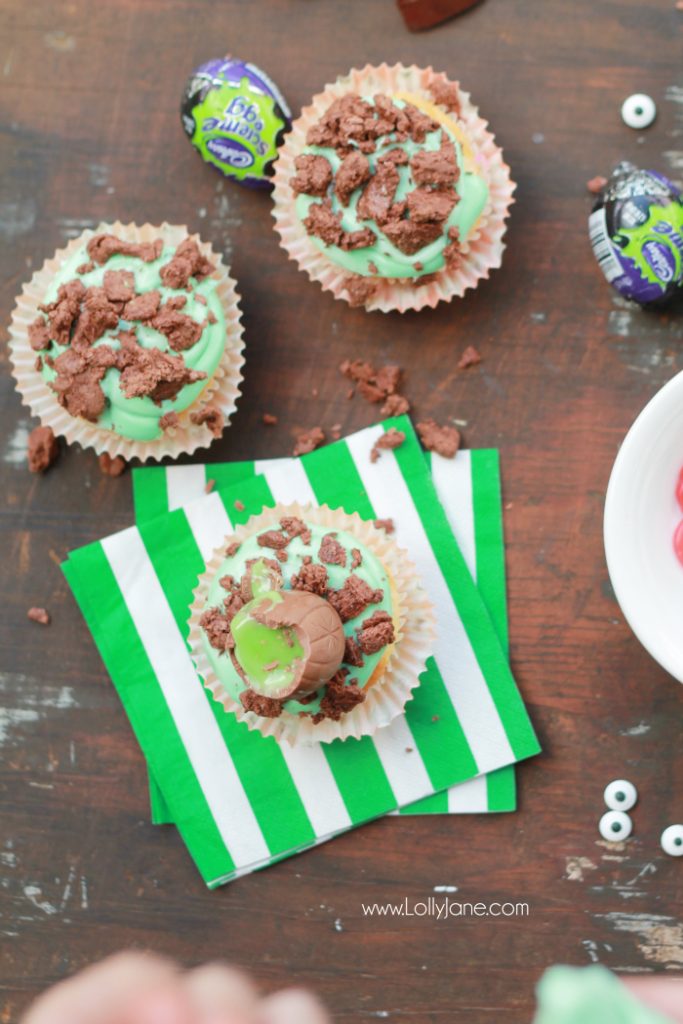 using extra green frosting, place eyes + teeth onto lower half of the "zombie"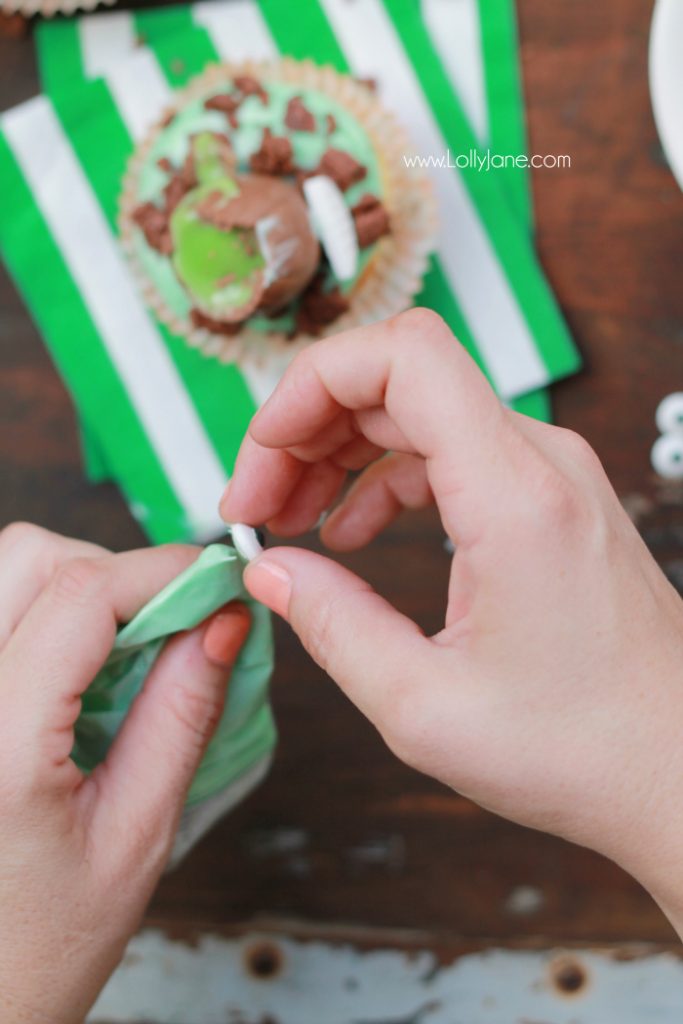 Enjoy your cute little zombie cupcakes! Yes, we used cute and zombie in the same sentence (;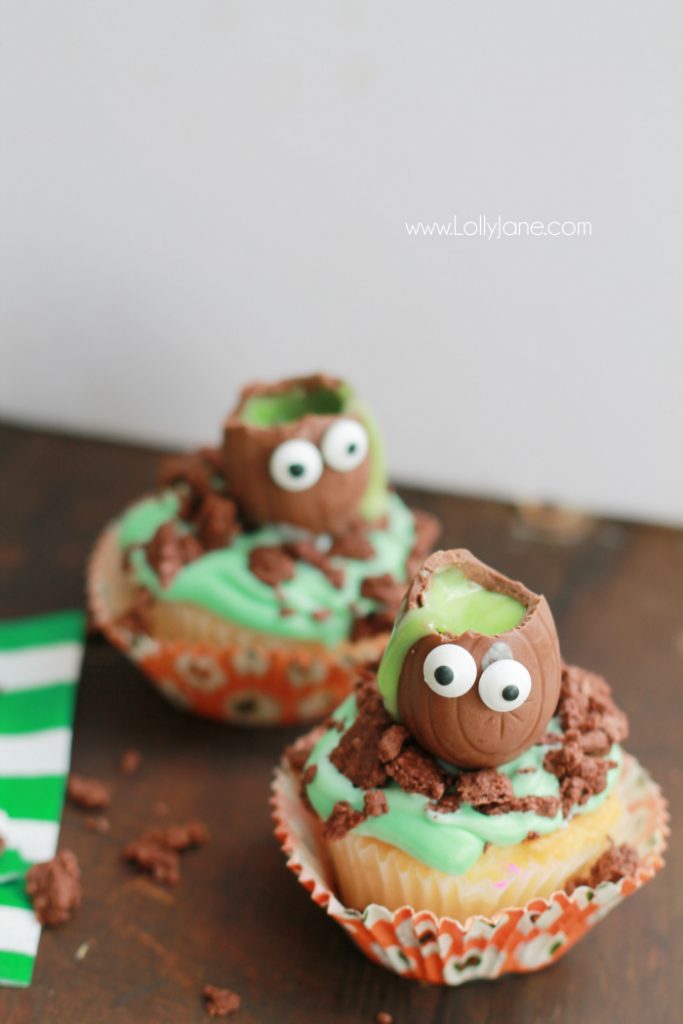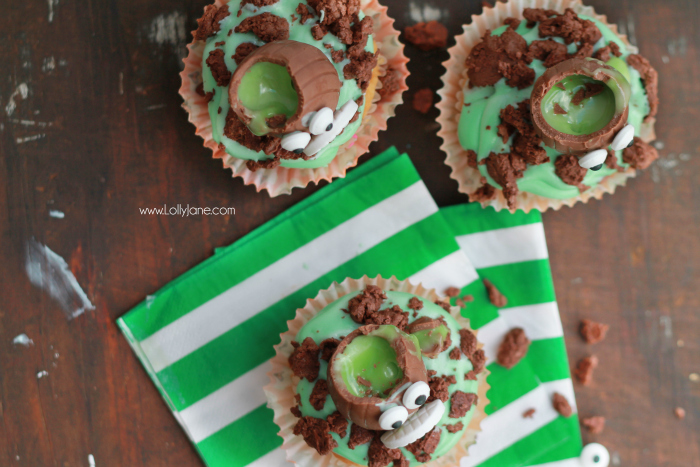 These would be fun with any of the new and classic Hershey's treats that help transform any Halloween party from normal to paranormal. Seasonal favorites from Hershey include chocolate assortment variety bags with a little something for everyone like these Kit Kat® bars and Cadbury Scrème Eggs.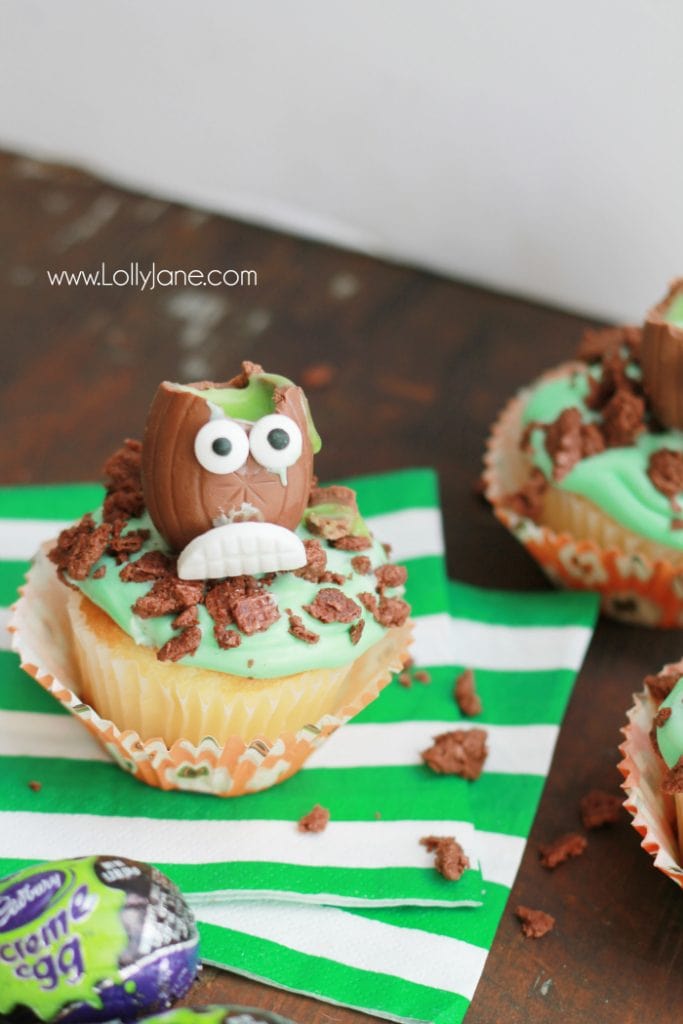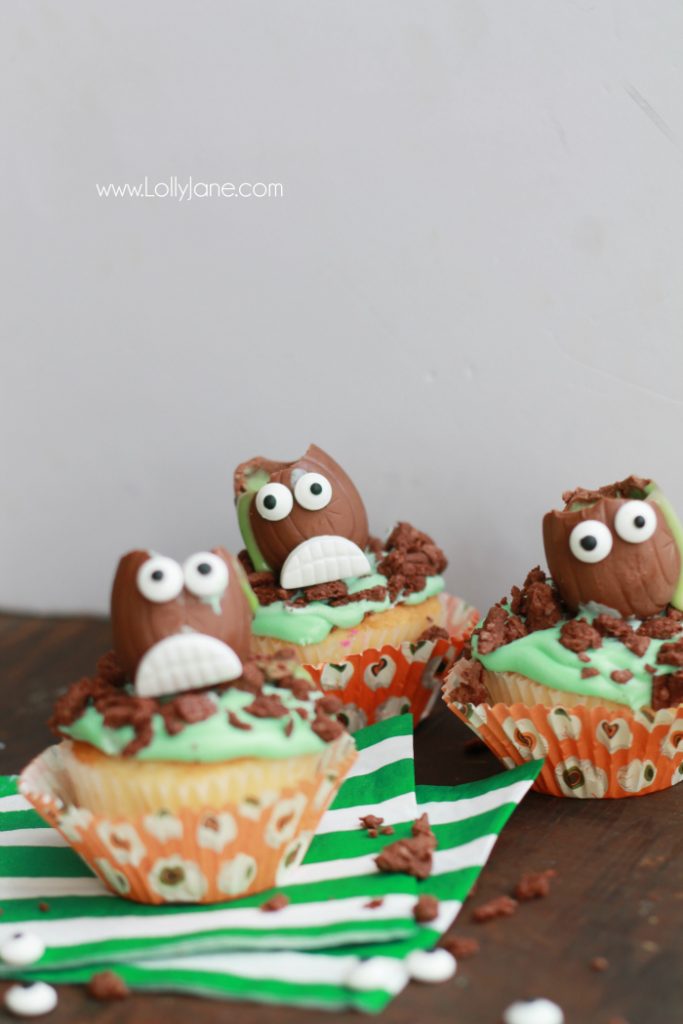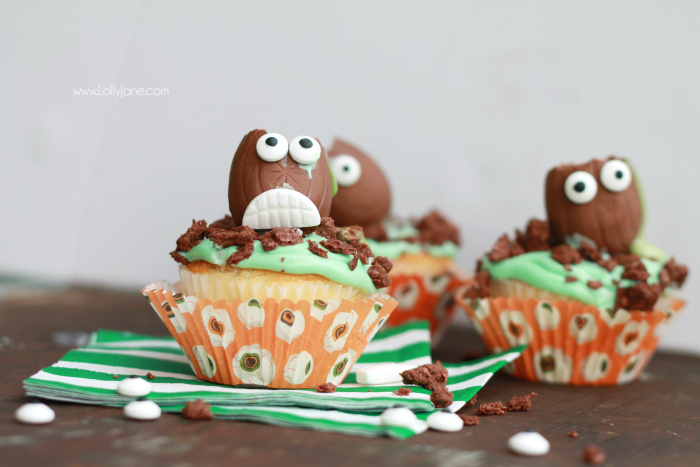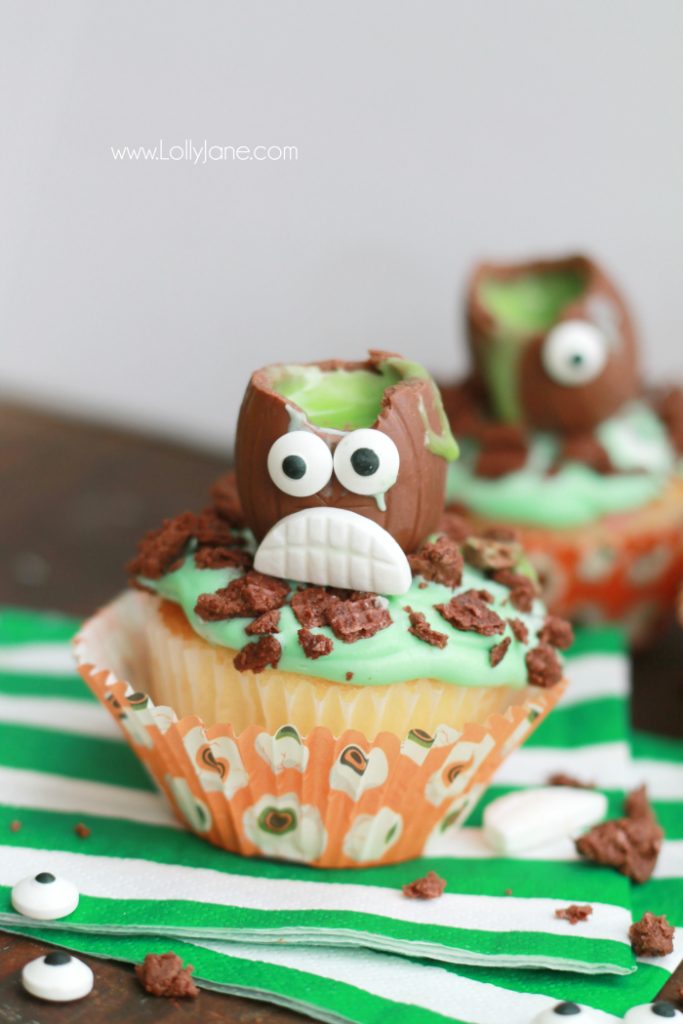 Visit Hershey's for more Halloween party ideas, for more Halloween recipes and for more costumes & crafts!
For more Halloween ideas, check out our Free Halloween Party Printables, Halloween Ghost Cupcakes, Halloween S'Mores, OREO Spider Cookies and 41 Halloween Treat + Craft Ideas!