cute halloween costume ideas for you and your pet
Today's post is sponsored by Evite® Influencer Program and Rachael Ray™ Nutrish® Dog Treats. As always, opinions are our very own.
Get the perfect halloween costume for you and your pet with these easy + cute ideas! and be sure to spoil your fur baby with a halloween meat treat since he can't trick-or-treat! 😉
Halloween Costume Ideas For You and Your Pet
Halloween is around the corner and we've already started planning costumes… when you dress in a family theme each year, you need to prep early! Since my husband is a K9 police sergeant, he is geeked out to dress as a "bad guy" (robber) while the rest of us will dress as police officers, with our oldest daughter dressing as a bag of the getaway money. LOL! Since we can't take his police dog trick-or-treating with us or attend the spooky parties, despite her spending so much of her workday sniffing out danger to keep our city safe, we thought it would be fun to spoil her in another way.
After all, she is always by my husband's side at work and celebrates his little victories so why not celebrate hers, too? She is on a strict diet (city-owned dog probs!) but is allowed to have a treat once a day and Rachael Ray™ Nutrish® Real Meat Treats meets every guideline of what Hannah is able to have. Yay!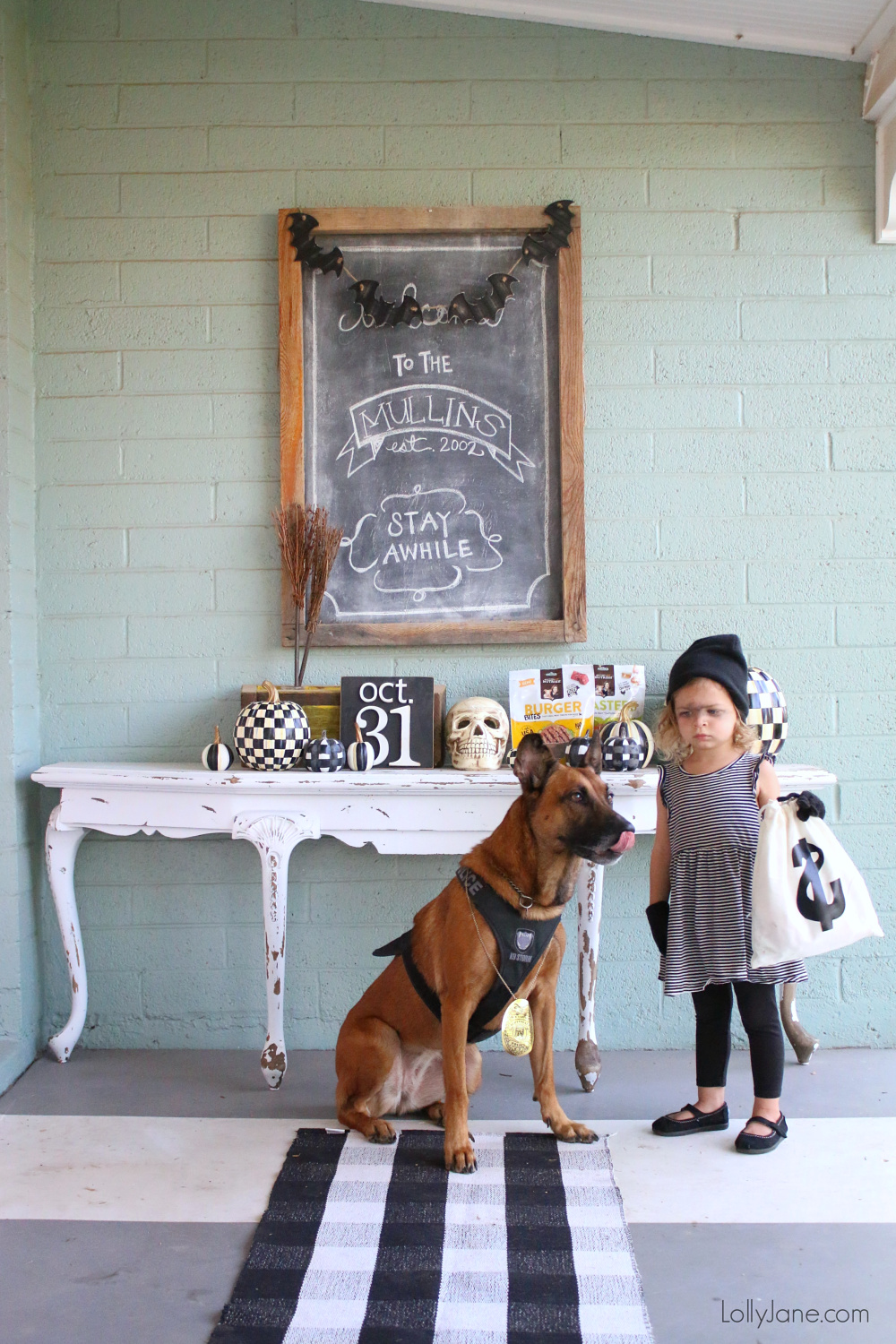 Cute and Easy Halloween Party Invitation Options
With less and less people communicating through snail mail, Evite® is the quickest way to bring us all together for ANY event, regardless of location. Simply choose from thousands of designs, (like this darling LET'S GET MUTTS invitation!), customize it, then text or email your invitation out within minutes. Easiest invitations EVER with little effort… and without skimping on aesthetics. Win-win!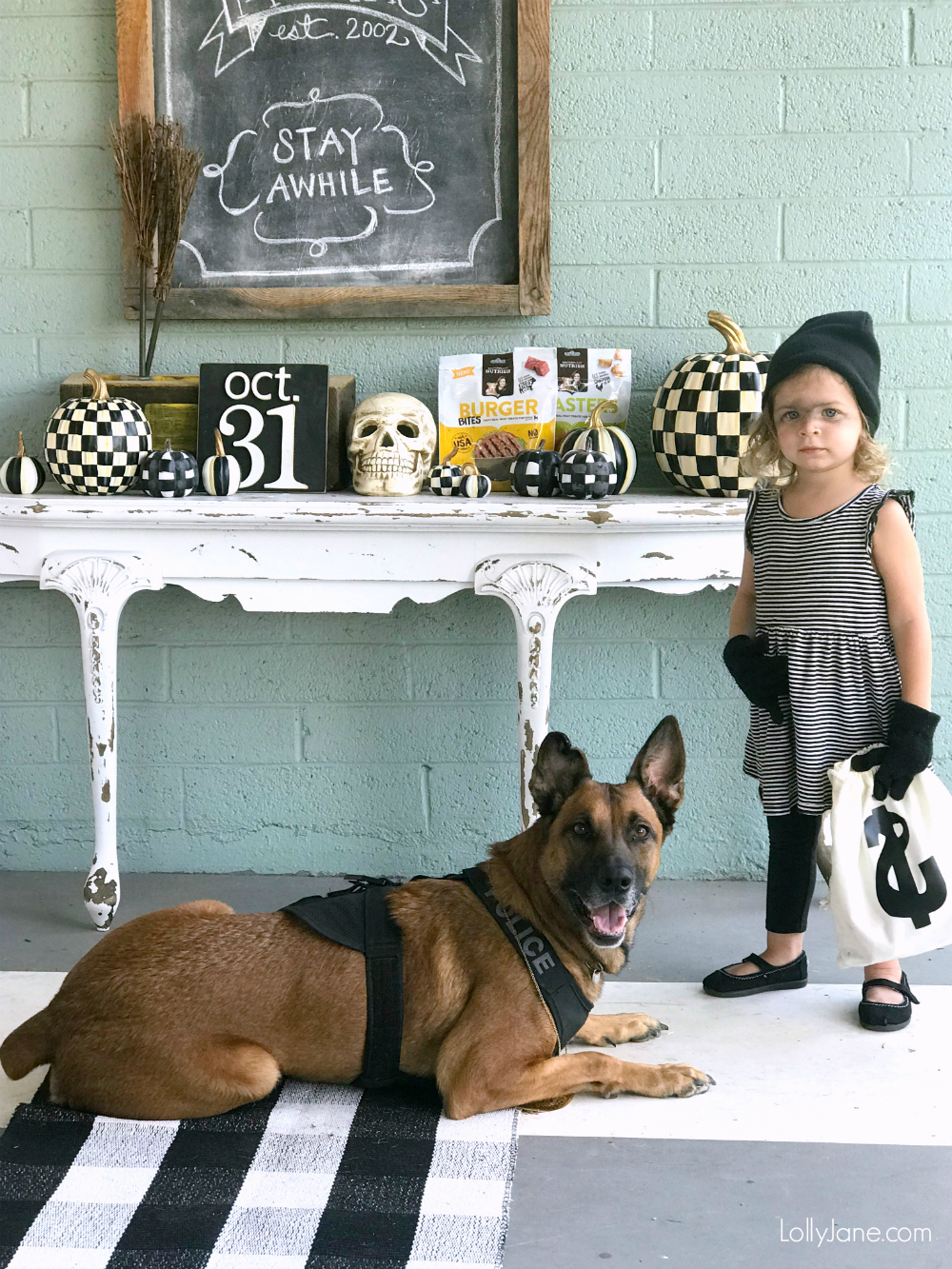 You can see our pretty girl rockin' her work uniform… paired with my youngest as a robber. Aren't they quite the pair! 😉 I wish we could have been a part of this cute Howl-O-Ween Fashion show!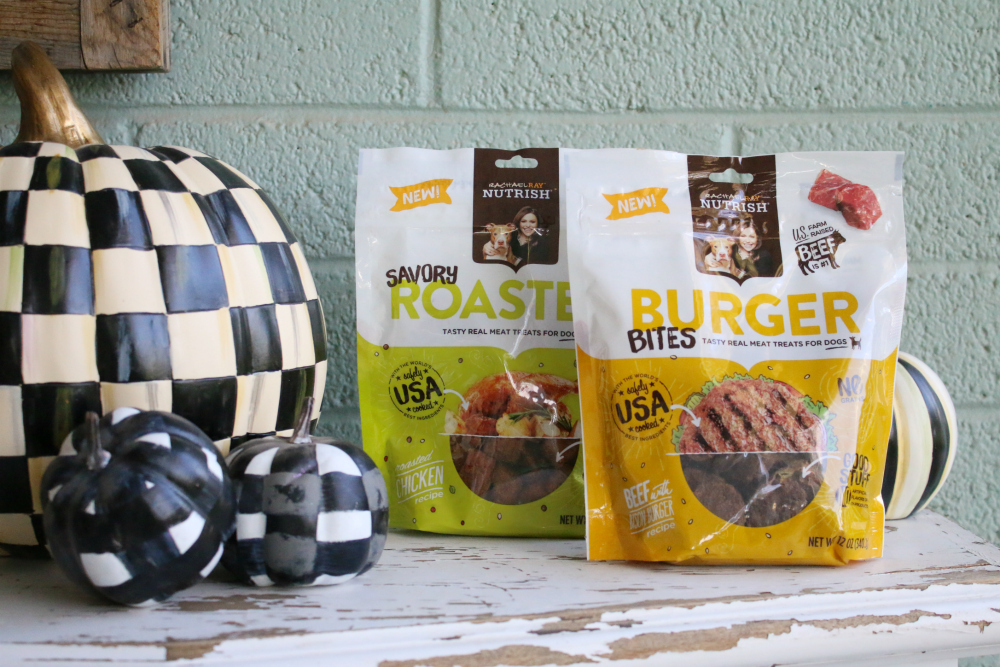 We would love to see YOU throw your own Halloween party where pets are welcome and looking especially fly in their costumes! Click here to Be There™!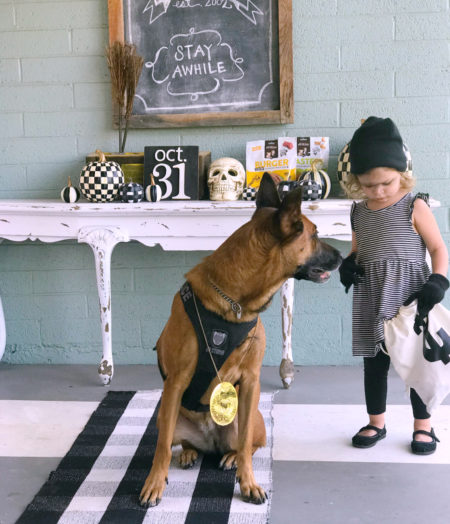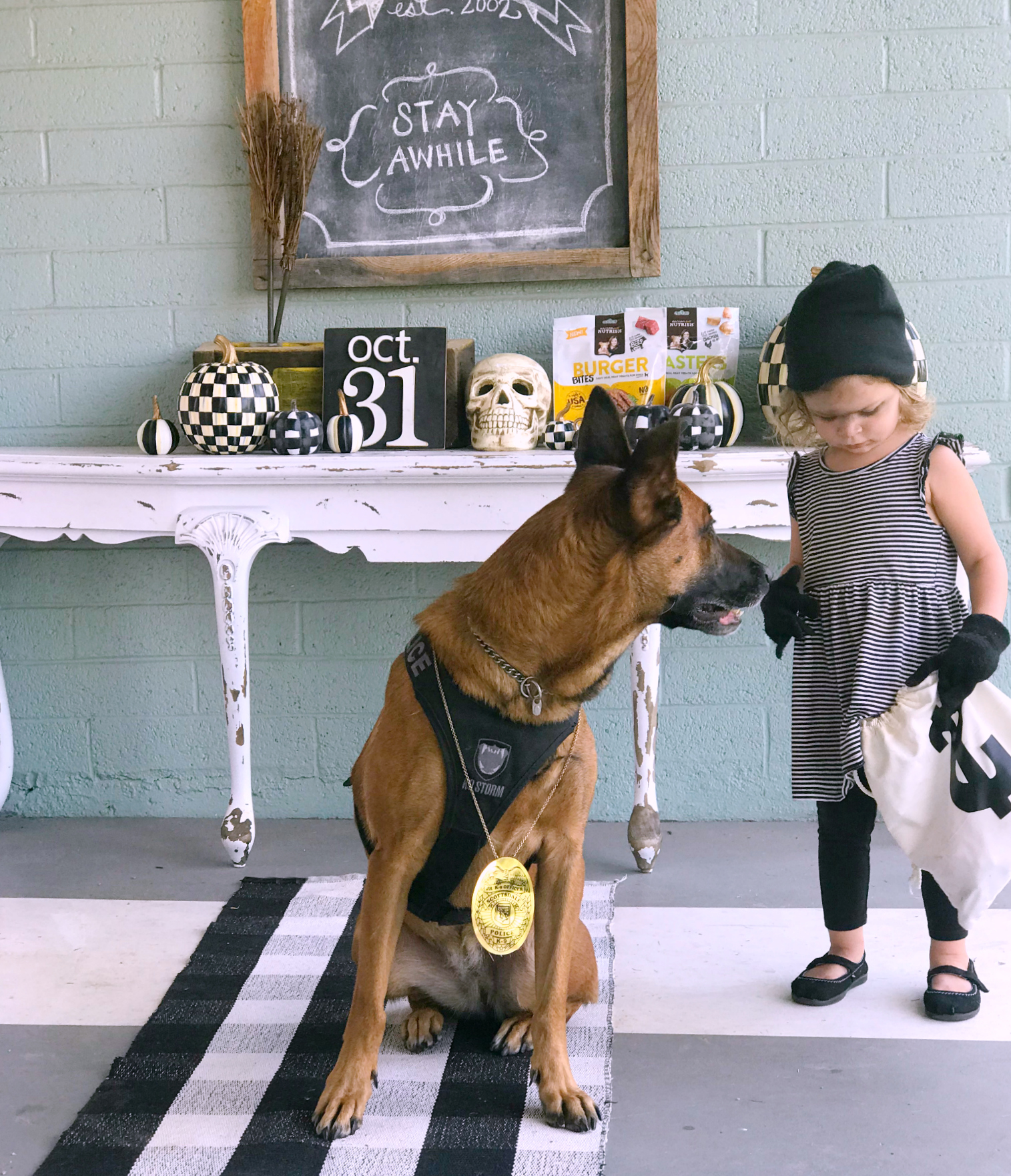 If you're wondering if there is money in my robber daughters sack, there isn't… just a handful of Rachael Ray™ Nutrish® Dog Treats! Ha! 😉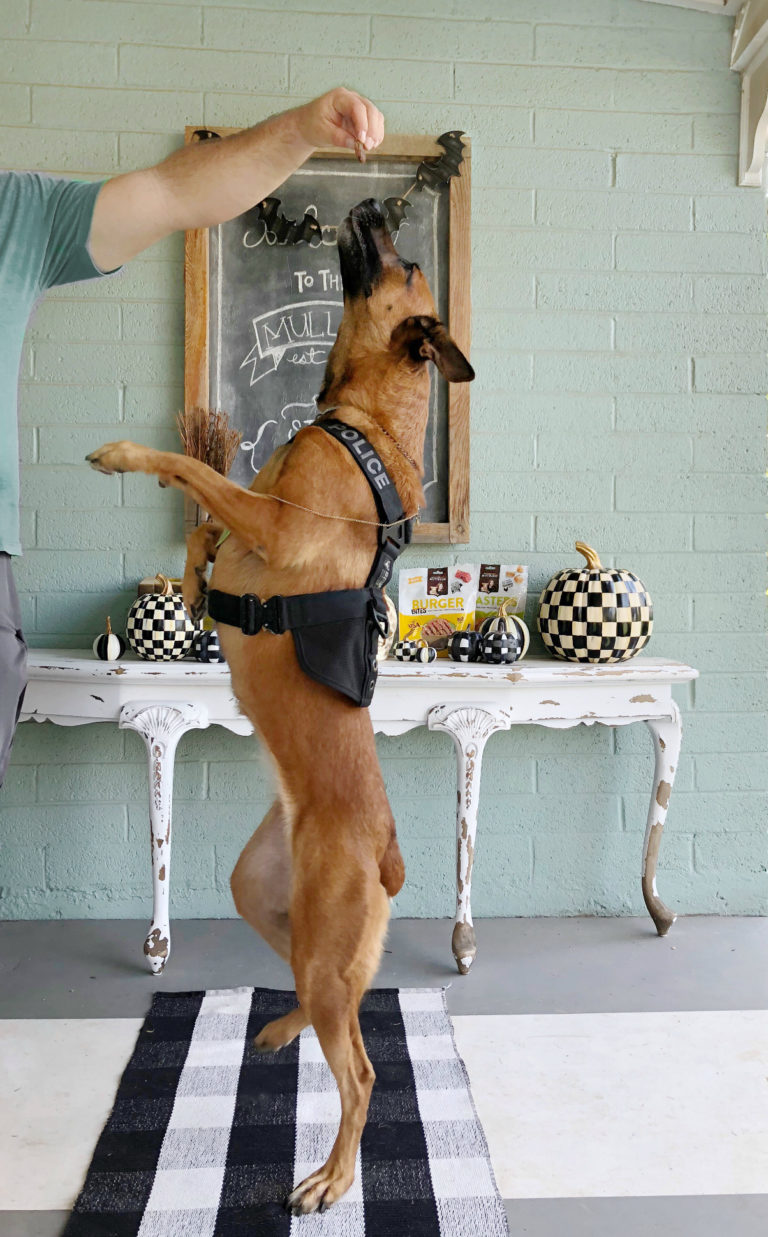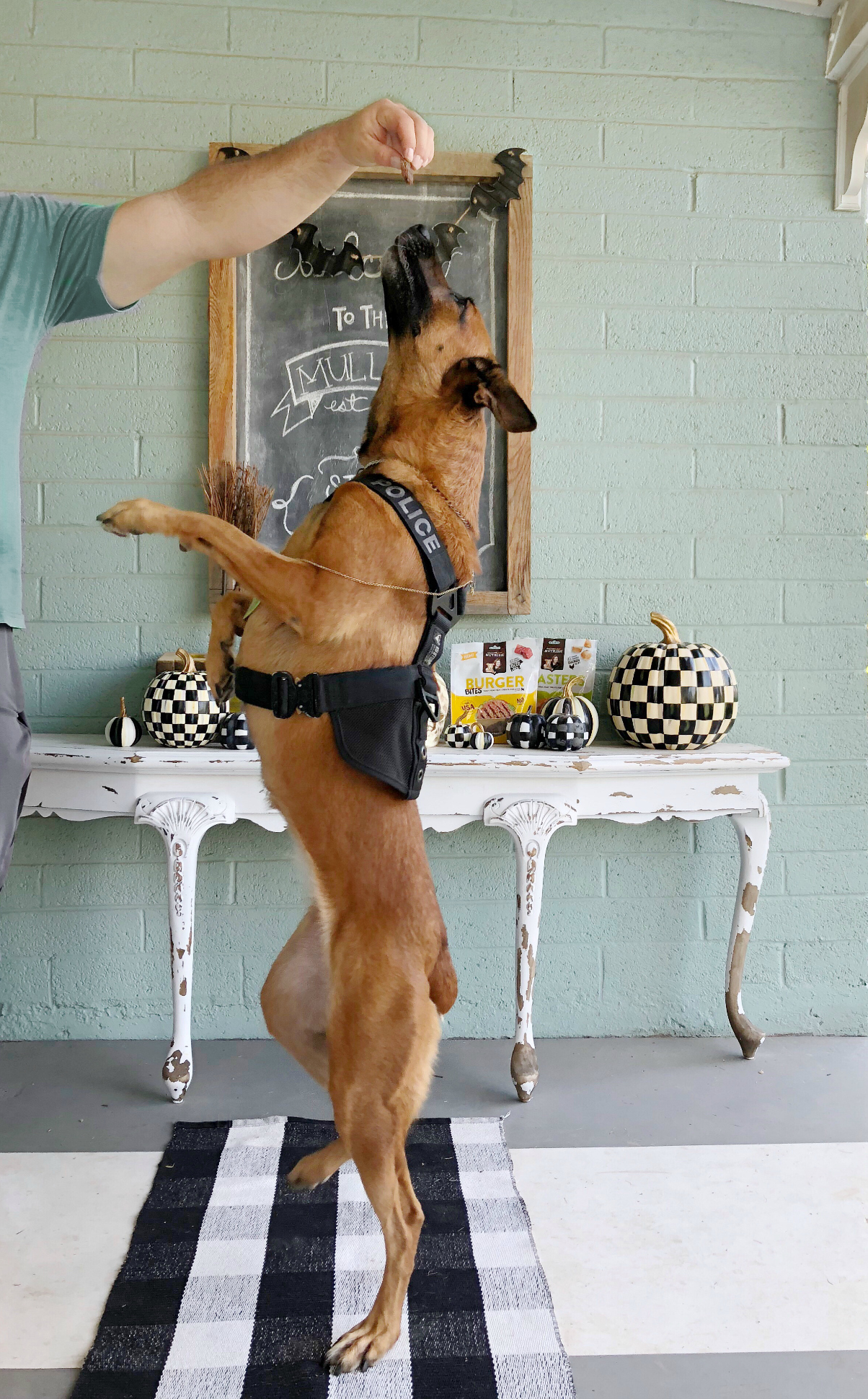 If your pet sheds, try these 7 remedies to help eliminate shedding or if you're throwing a Halloween party for humans, you'll love these 41 Halloween treats and crafts! Happy Halloween. 🙂