Hi friends, its Aimee from Like Mother Like Daughter here again! Halloween is only a month away and its such a fun holiday to celebrate! One of my favorite way to celebrate the different holidays is with holiday food. So for an adorable and simple to make Halloween treat I have made Halloween Oreo Spiders. These little treats are not only delicious, but also adorable for a Halloween party!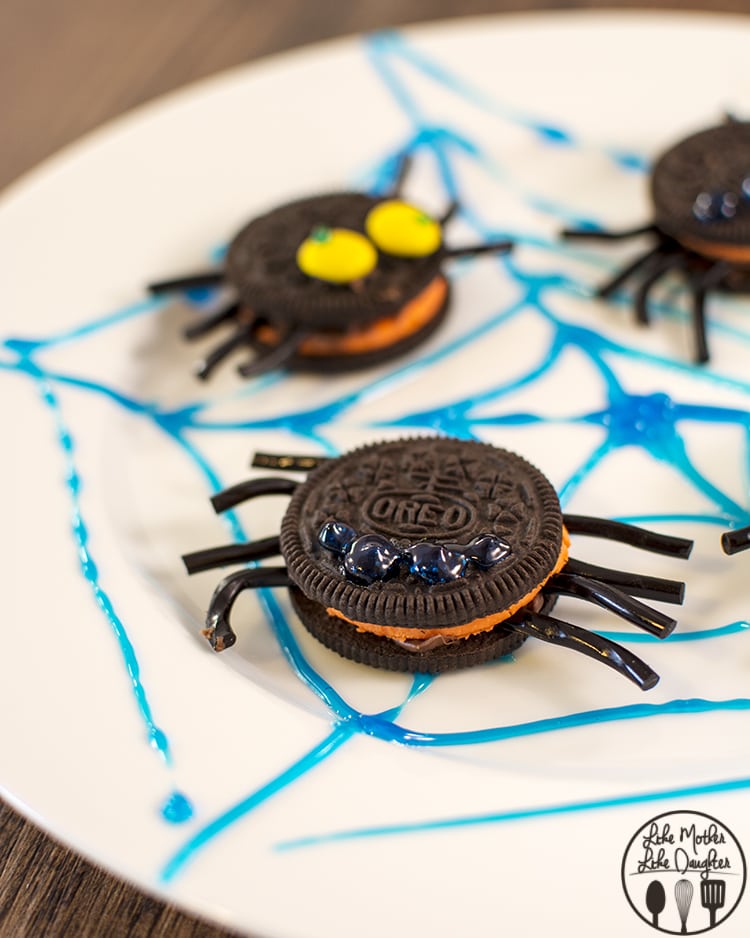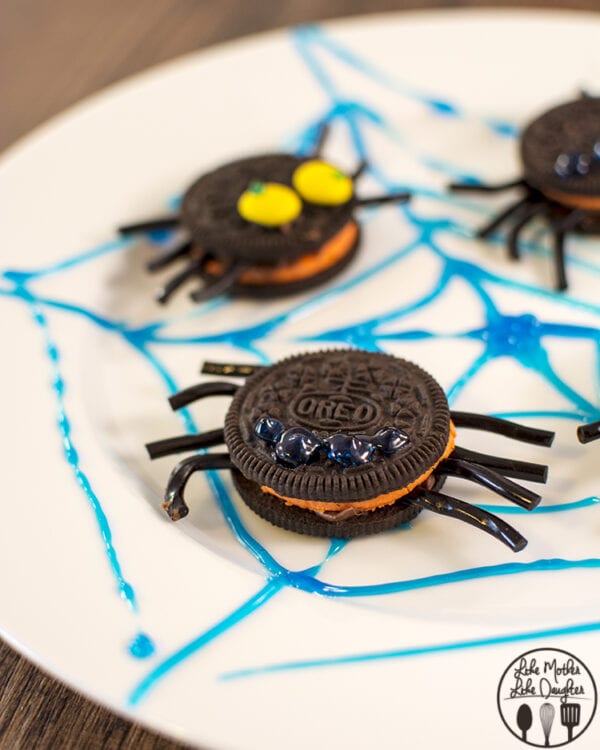 My husband decided to experiment and looked up what real spiders eyes look like – yuck! and decorated some of them with our blue gel. He also thought the spiders needed googly eyes, so we added those too, but that's completely optional.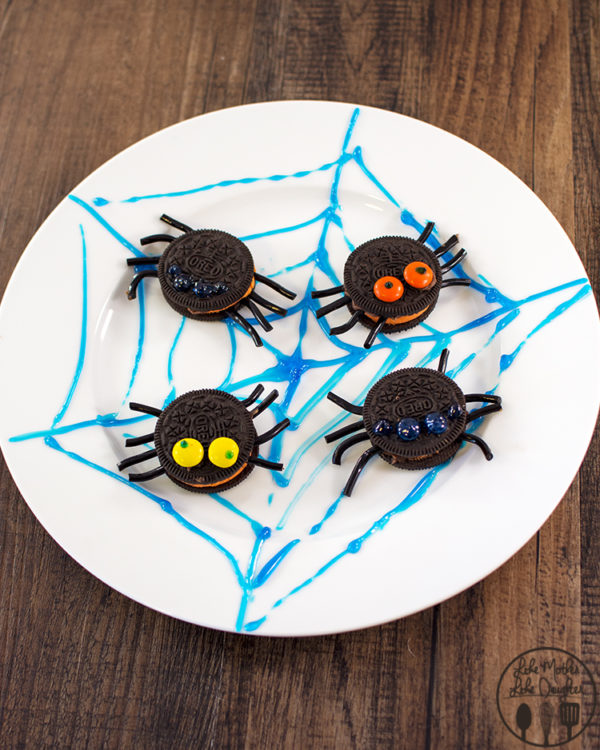 However you decide to decorate these little spider cookies…they are perfect for you, friends, spouse or your little kiddos can even help decorate too. Have fun with it!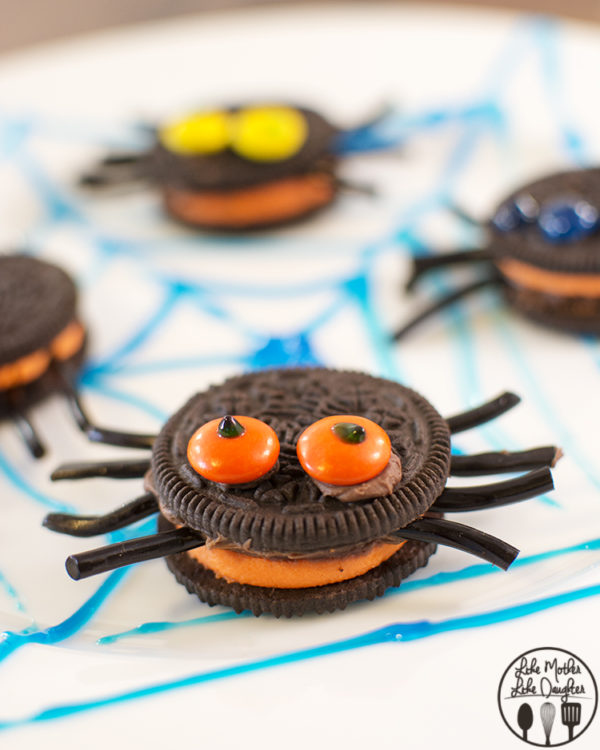 Oreo Spiders
Halloween Oreos
black string licorice
M&M's
chocolate frosting
blue gel icing
1. Carefully take the top of one of your Oreo cookies.
2. Cut your black licorice into 8 small pieces for each Oreo and stick them into the Oreo frosting to make legs.
3. Spread chocolate frosting on the cookie top (that you removed) and stick the cookie back together.
4. Now use the blue gel icing or the M&M's to make eyes for your spiders. If you use the M&M's, stick a little chocolate frosting on the bottom of 2 M&M's of the same color and stick them onto the top of your Oreo. Or for the blue gel, squirt the icing out to form eyes.
Enjoy these adorable Oreo spiders as a Halloween treat or at your next Halloween party! For another fun way to decorate Oreo's for Halloween, try these adorable Oreo Mummies!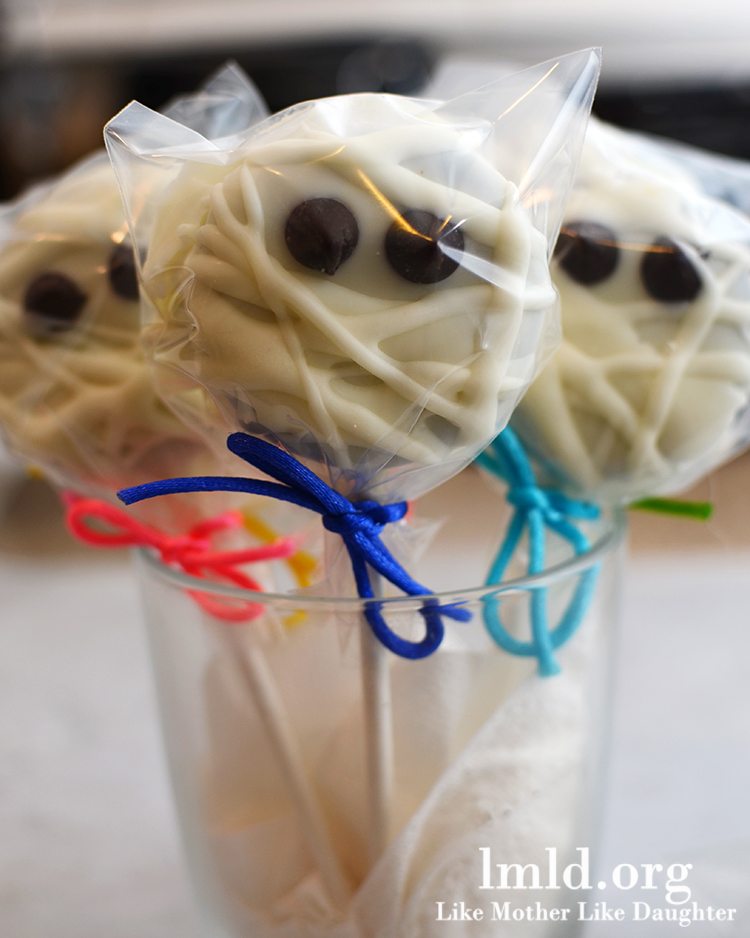 Blog | Facebook | Twitter| Pinterest | Instagram | Google+
Thanks, Aimee! Sure is a cute and yummy Halloween treat!! Visit all of our Halloween treats & ideas like our chocolate dipped Nutter Butter mummies,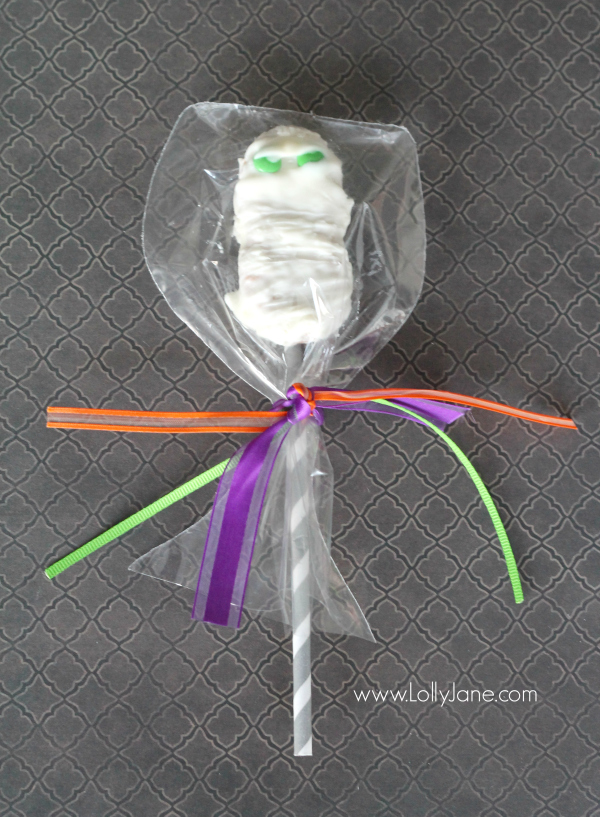 and our fun monster cookies!