Gift Ideas for the Farmhouse Obsessed
Looking for the perfect gift for the farmhouse obsessed? We've got loads of farmhouse gift ideas to simply add to your cart, buy now and have it ready to wrap in a few days time! This farmhouse gift guide is perfect for all the Fixer Upper fans in your life!
GIFT GUIDE FOR THE FARMHOUSE LOVER
We're not sick of Chip & Jo, is that even possible!? We have a theory of why the farmhouse trend is so strong: because the Gaines family gives us hope. Hope of a loving couple in a world of skyrocketing divorce. They make parenthood look good where a lot of people these days bag on growing your family. They're Christian. And they put God first. And aren't ashamed of it! So when your friend owns every piece of Rae Dunn and is adding diy shiplap frames to her diy shiplap walls, give her a break and buy her this cute shiplap tee and roll with it 😉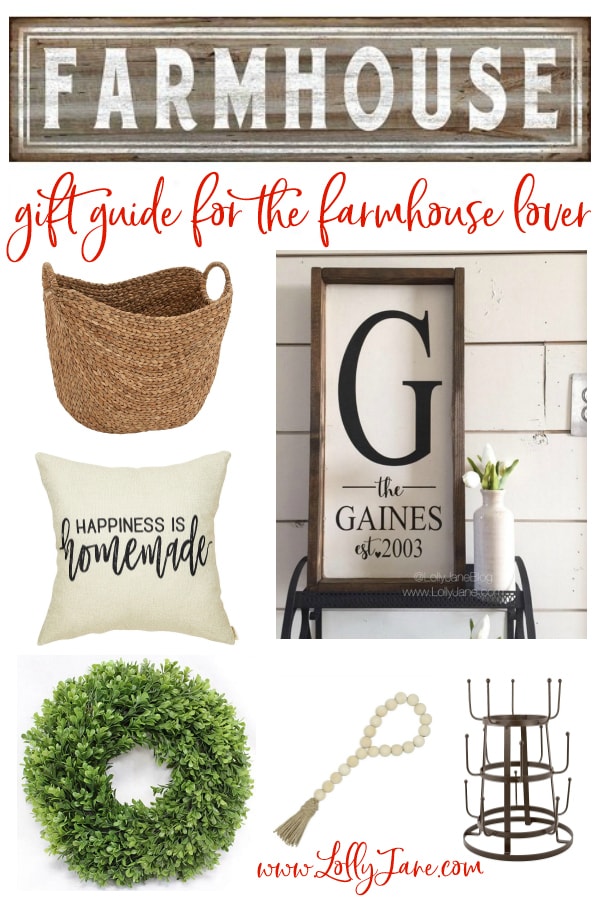 This post contains affiliate links. To learn more about them, click here.
Farmhouse Home Decor Ideas to Make
The Perfect Presents for the Farmhouse Lover
If you're here looking for presents for your Chip and Joanna Gaines fan, we've got plenty of gift ideas to help you rock her world. Our Farmhouse Gift Guide is chock full of great farmhouse gift ideas for every farmhouse (or faux farmhouse 😉 lover. Check them out!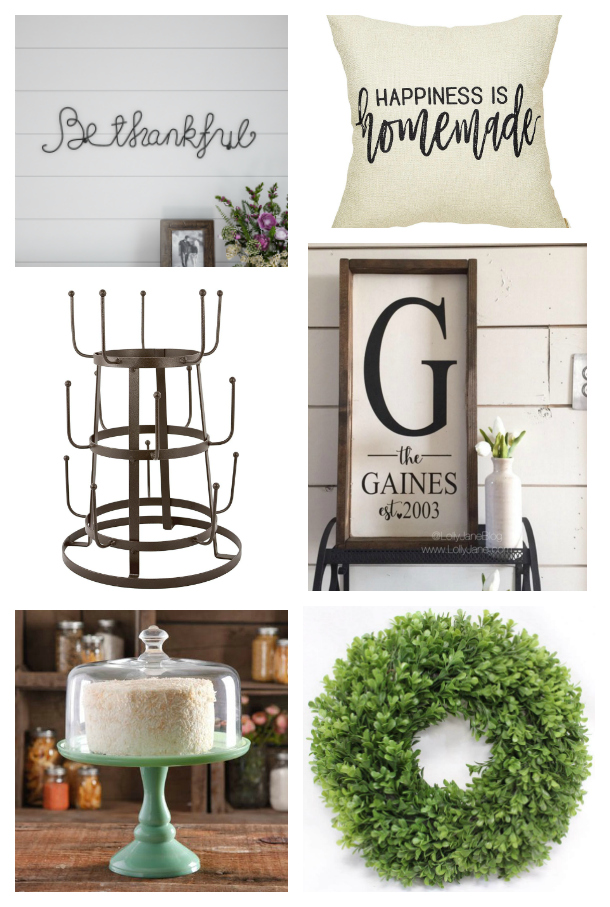 2. Happiness is Homemade Pillow
6. Cake Stand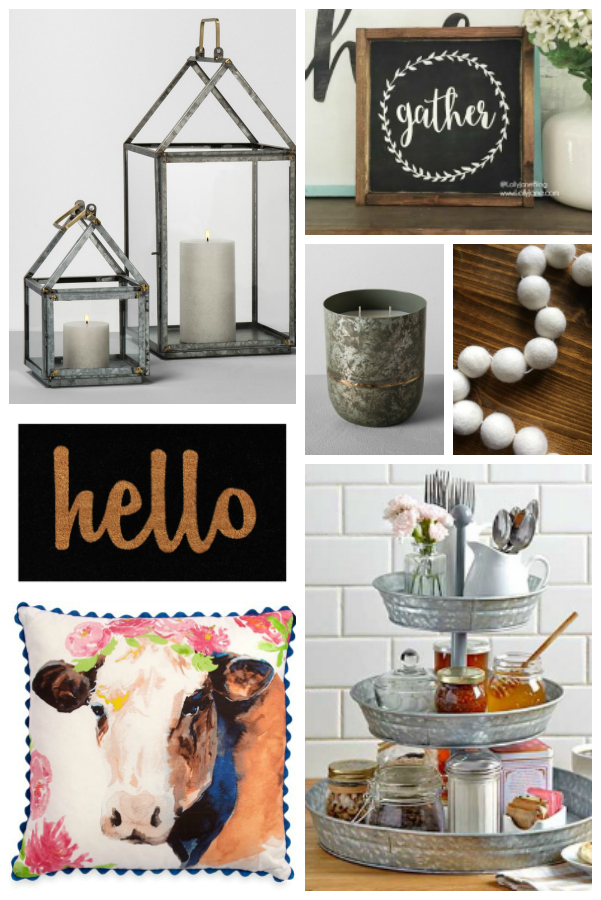 7. White Pom Pom Felt Ball Garland
9. Gather Sign
10. Cow Pillow
12. Hello Mat
13. Magnolia Candle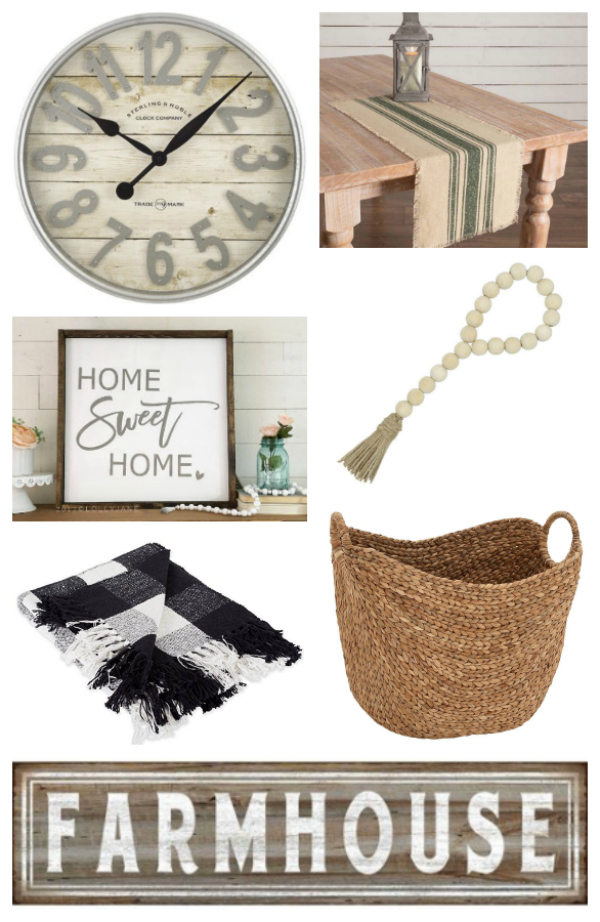 16. Vintage Burlap Striped Runner
19. Farmhouse Sign
From darling striped pillows to farm friendly goods for the kitchen to farmhouse accessories, we've found it all! You're pretty much safe to go with any of the options here. You're welcome!