Faux aged canning ring pumpkin
Fall is officially upon us… although we have our Halloween decor displayed right now, we're getting prepared ready for the take down of said decor… #lifeofablogger LOL! The original idea for this cute canning ring pumpkin was created by the talented Kristin of Yellow Bliss Road. I just love her pumpkin and wish I could have used her old, pretty discolored rings. Instead, we're putting a little twist on it by making our canning rings look aged when they're actually brand spankin' new from the box. Take a look at our version and follow along to make your own!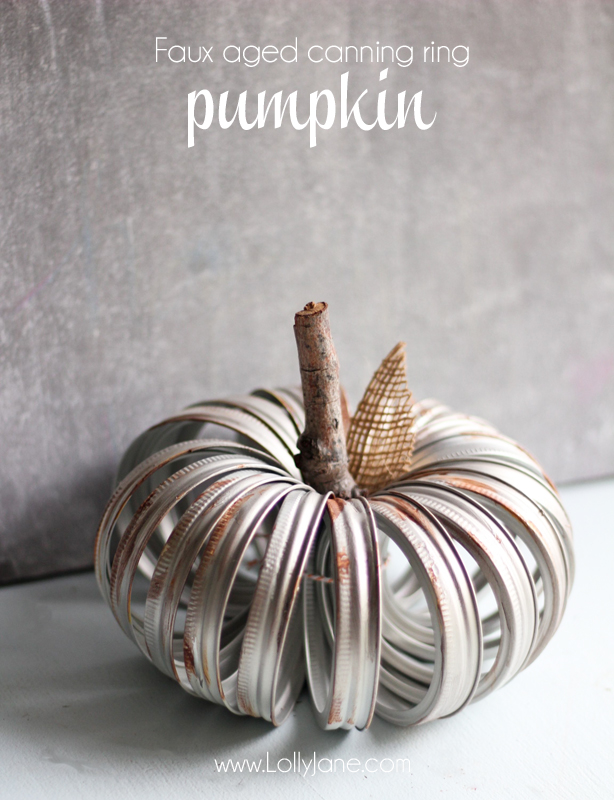 Besides the canning rings, I used some orange bakers twine (around 12″) brown & orange acrylic paint, a pretty satin spray paint, (Krylon brushed metallic) a piece of burlap and a twig from outside.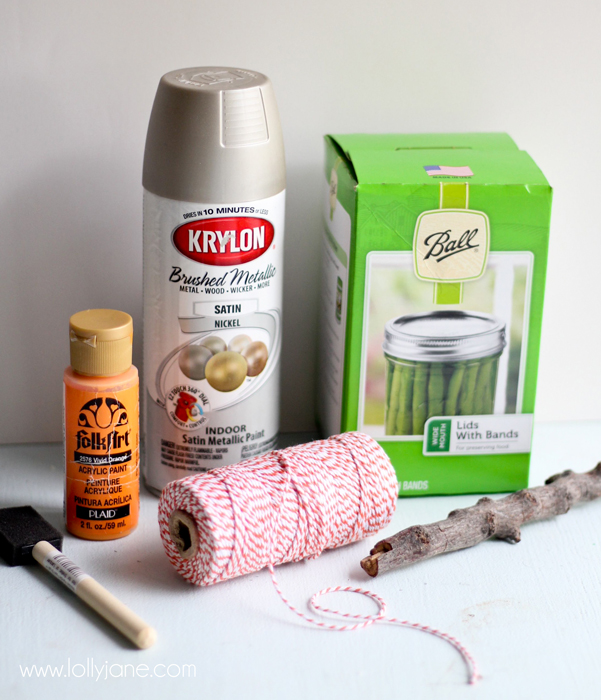 This was an easy peasy project and took about 15 minutes to create, including dry time.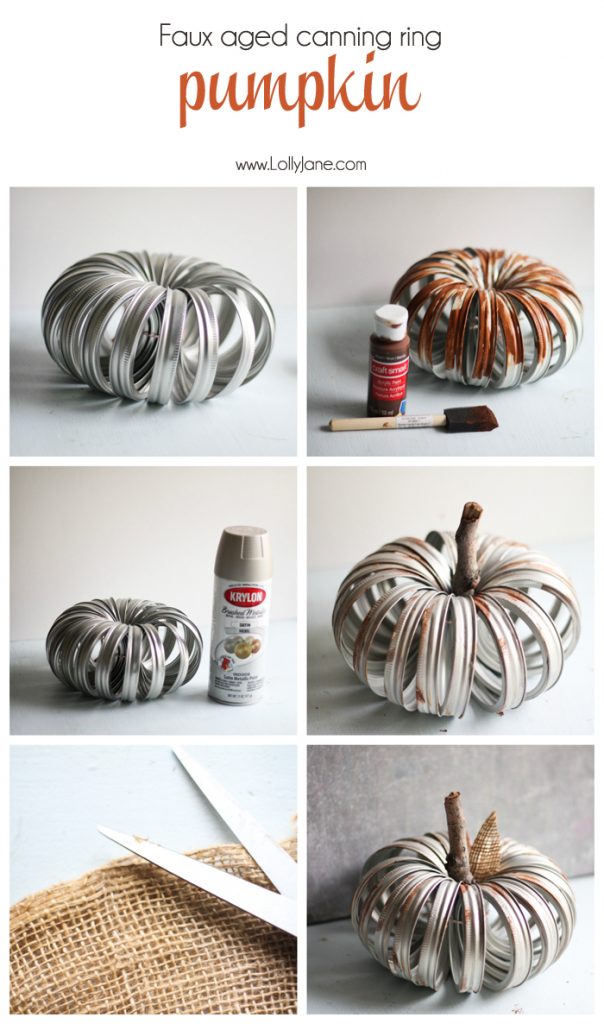 Follow Yellow Bliss Road's full tutorial on how to make the canning ring pumpkin then follow our tutorial to make it look aged.
Paint a light coat of brown acrylic paint, then dab orange acrylic paint loosely on the canning rings.
Give the entire pumpkin a light coat of spray paint.
Slightly distress with a fine grit sandpaper until the brown-ish orange paint just peeks through the spray paint.
Add your stick in the middle of the canning rings.
Cut a leaf shape out of burlap and tuck by the stick.
Dab some hot glue on the stem + leaf for reinforcement if little hands are around. (;
That's it! A simple piece fall decor, faux distressed Lolly Jane style: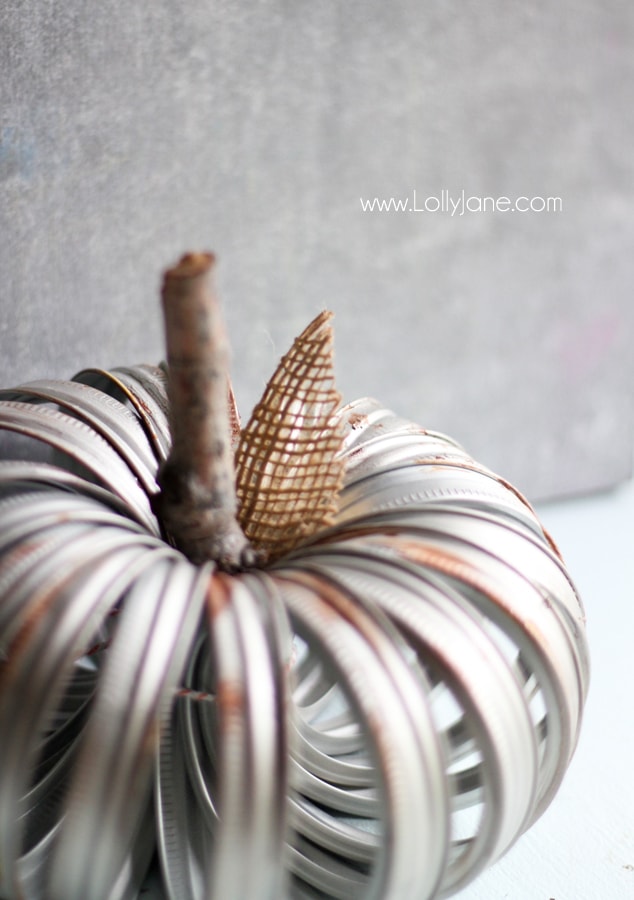 Seriously easy, seriously cute. That's how we roll this crazy busy time of year! LOL!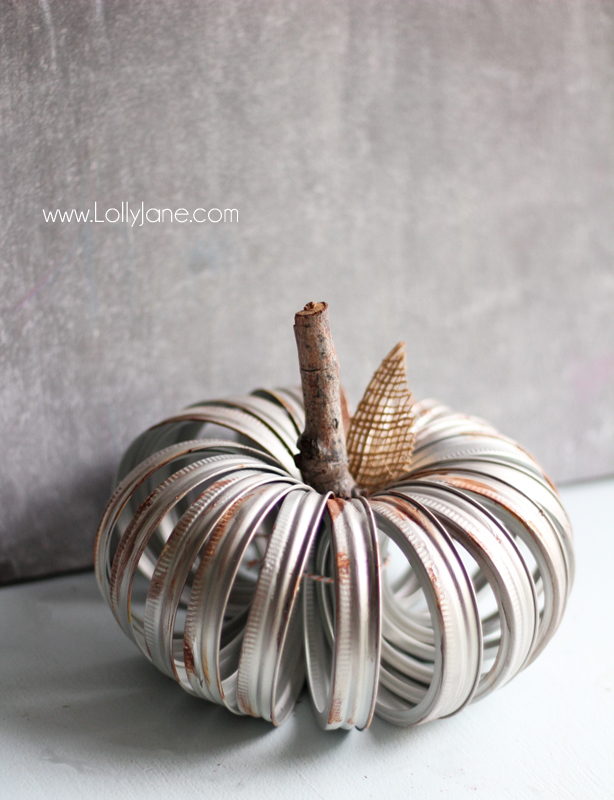 Be sure to take a peek at our other fall tutorials like our Pumpkin Embroidery Hoop Wreath,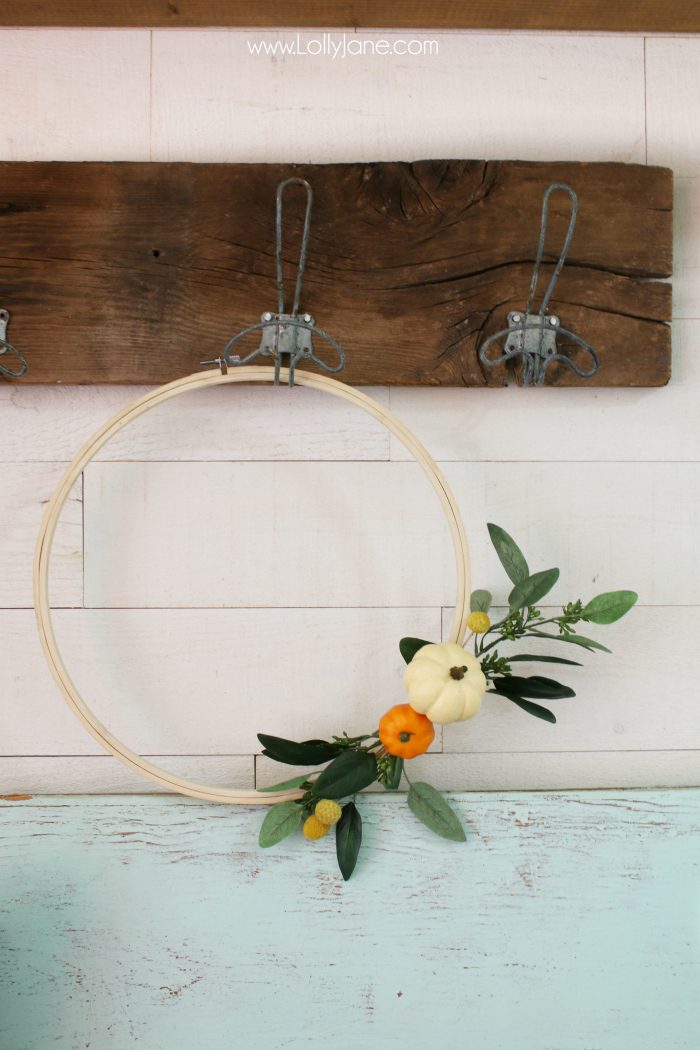 plus our fall printable,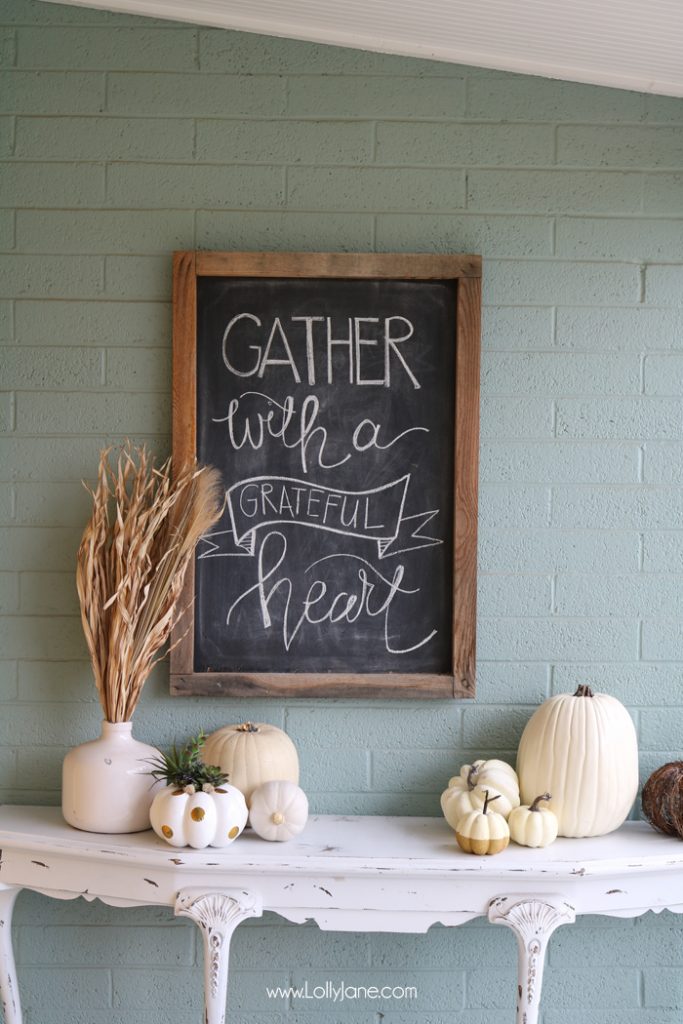 and these yummy Pumpkin Cheesecake Bars, mm!