We're squeezing the last bit of brighter hues into our decor before the whole world switches gears into the fall season with darker colored pillows, throws, and wall decor. This DIY Stenciled Hello Sign is a cinch to put together and makes great for year round decor in between the fun holidays!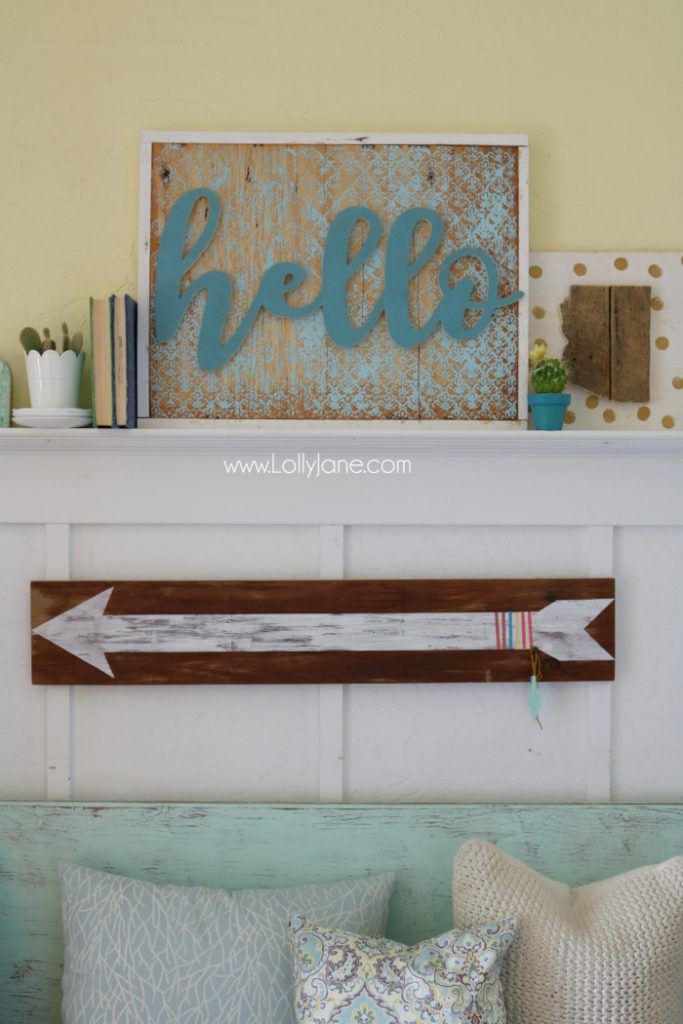 To make your own sign you'll need:
DIY Sign (tutorial here)
Waverly Inspirations Laser Stencil
Wood cut out (hello)
Adhesives: Hot Glue and Liquid Stitch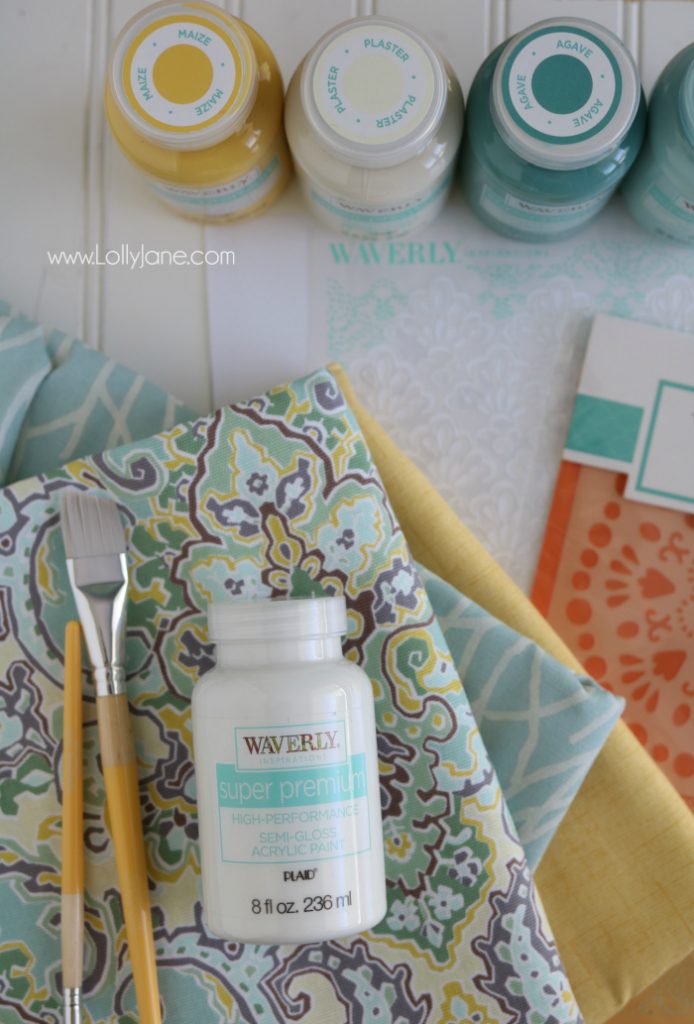 How cute are these stencils? Like everything in this DIY, we were able to find them at Walmart! Seriously. I dare you not to walk down the fabric aisle and not get distracted with all of the lovely prints!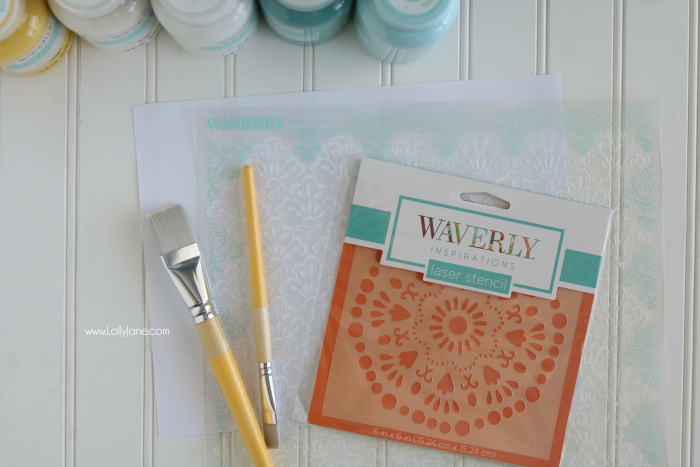 You know we have a slight obsession with stencils. They are a GREAT way to easily spruce up a piece or a space with little effort and in this case, they really make the word hello POP!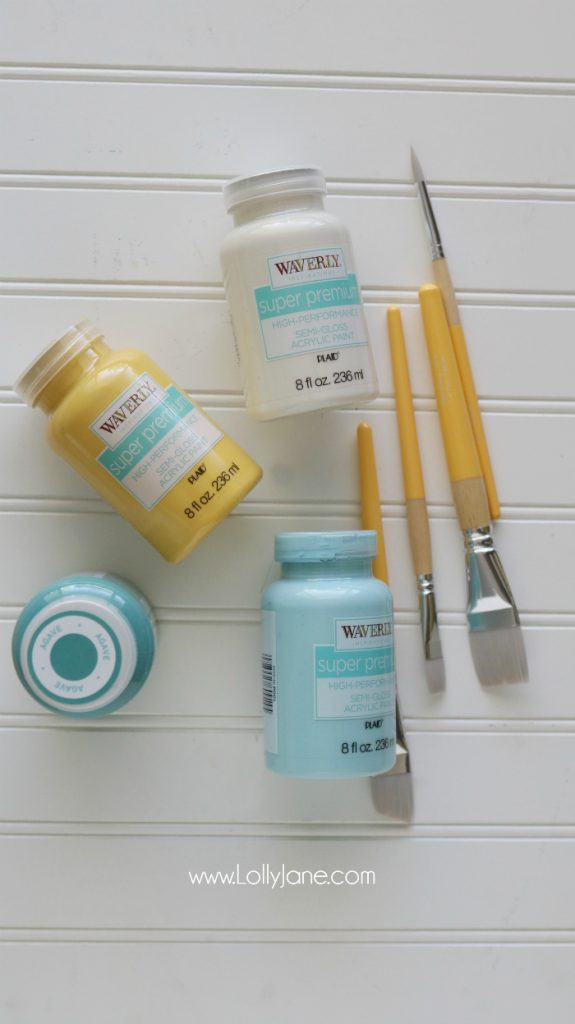 We used Waverly's acrylic paint colors Snow White (frame), Plaster (hello), and Pool (stencil.)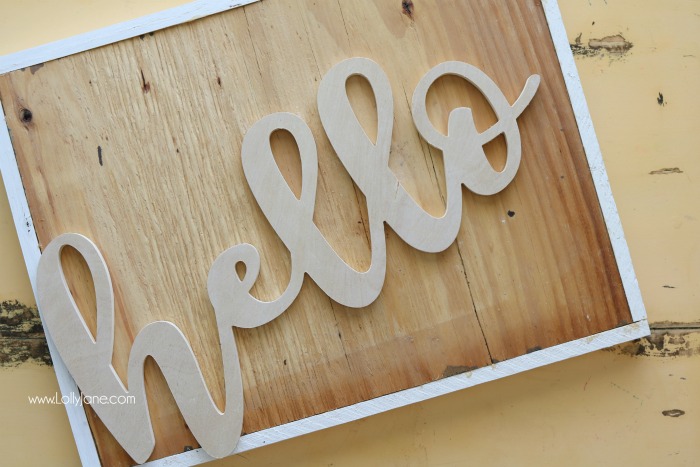 To start, build sign and painted the edges white. Apply stencil over the raw wood of sign then paint in light strokes. Let dry completely.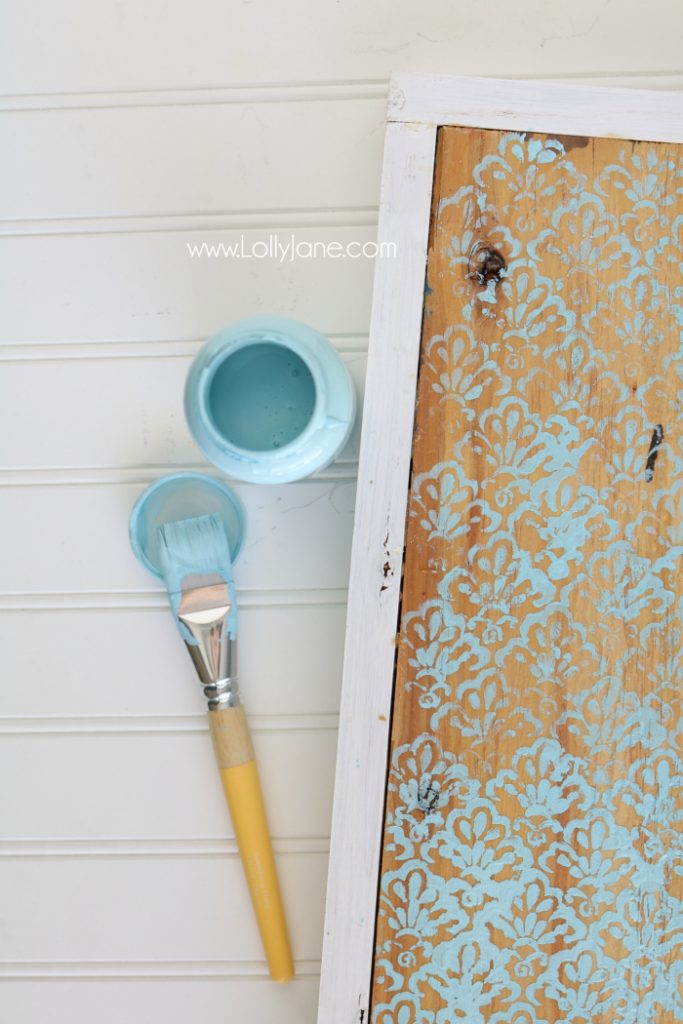 Paint hello wood cut out then adhere to sign with hot glue or wood glue over the stenciled piece of wood.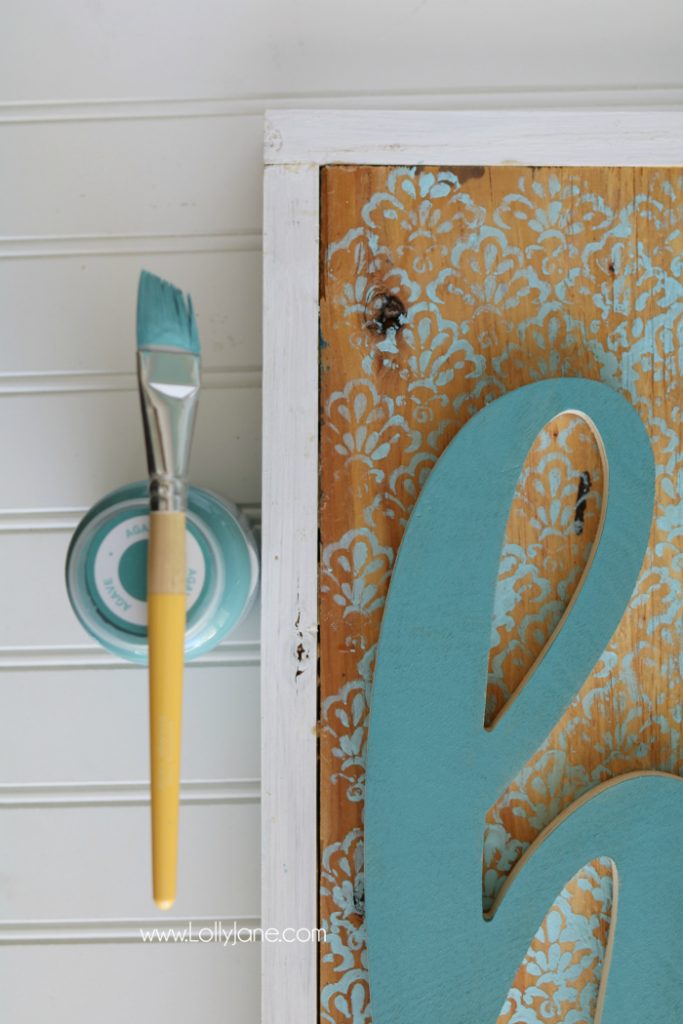 That's it! Here's a peek at how absolutely darlz the pattern of this stencil is!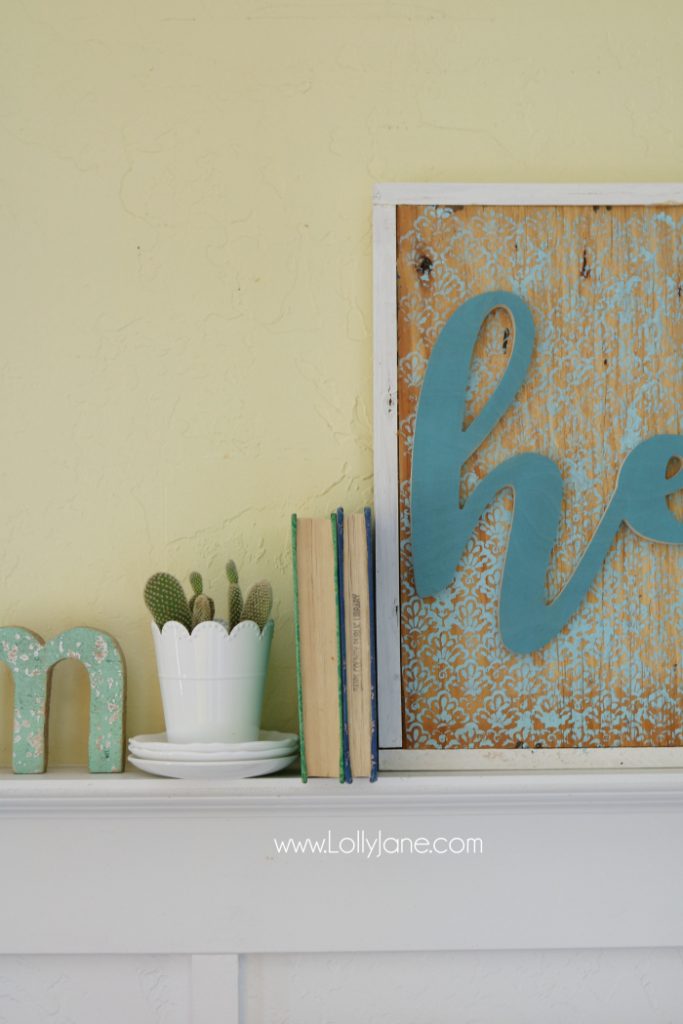 I love the texture of this sign and how easy it was to quickly transform a boring piece of wood!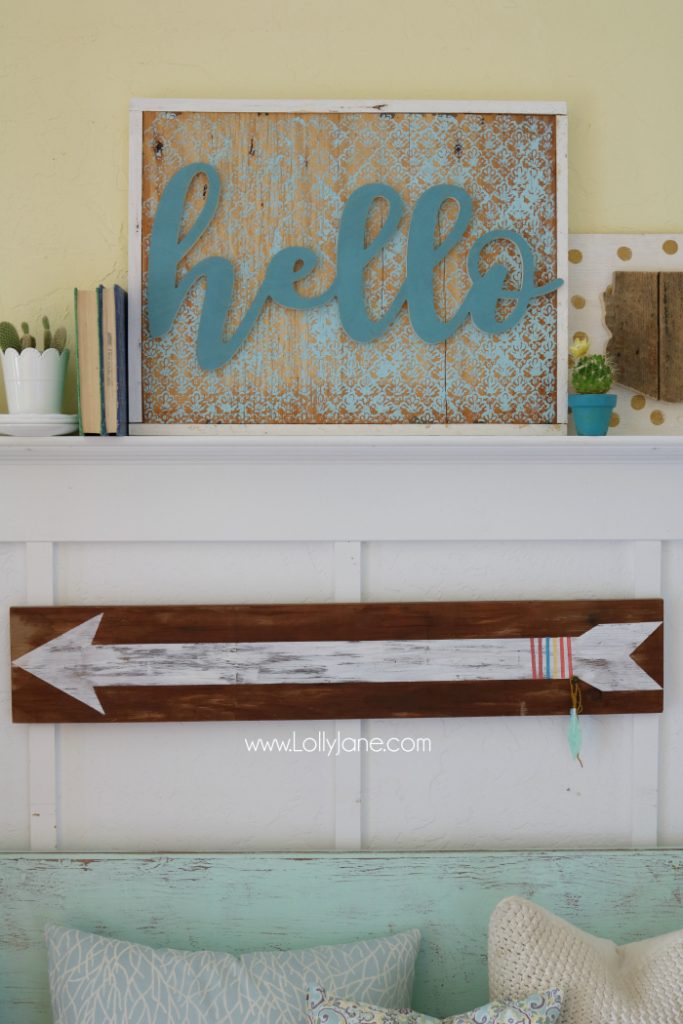 See those coordinating pillows below the sign? They're no-sew! No kidding! 😉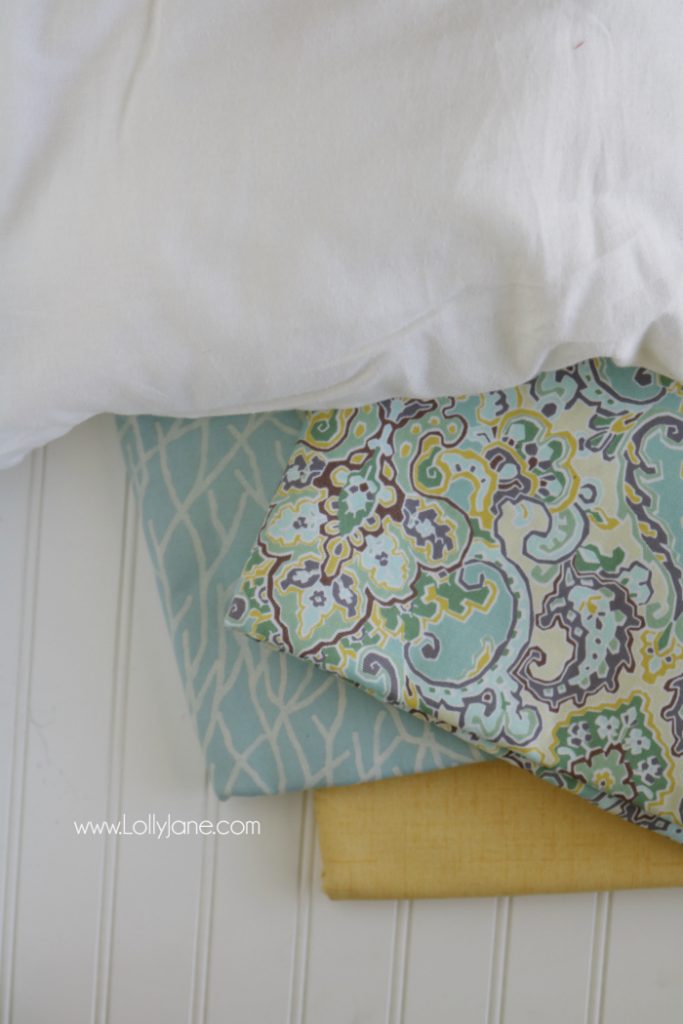 If you have a few yards of fabric + liquid stich then you can make this just as easily as me! (Follow DIY: Why Spend More's simple tutorial here.)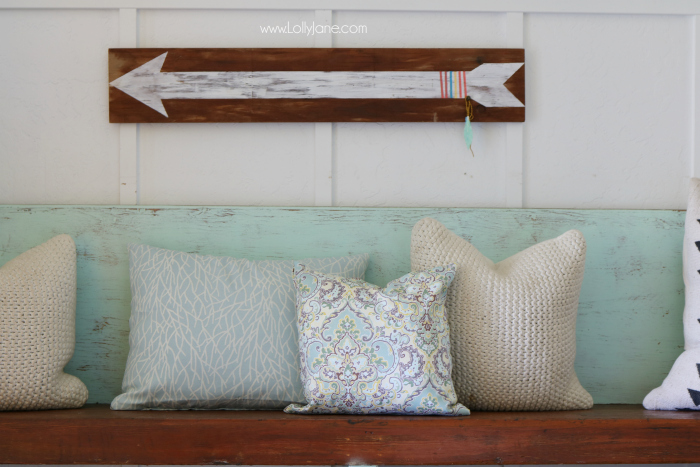 These colors paired with my vintage church pew are such a cute combo and I love that I was able to spruce up this area with light pops of color for pennies! I love the quality of this fabric and I can wait to have it cut while I browse Walmart and nab a few things! It seriously can't get any easier that this!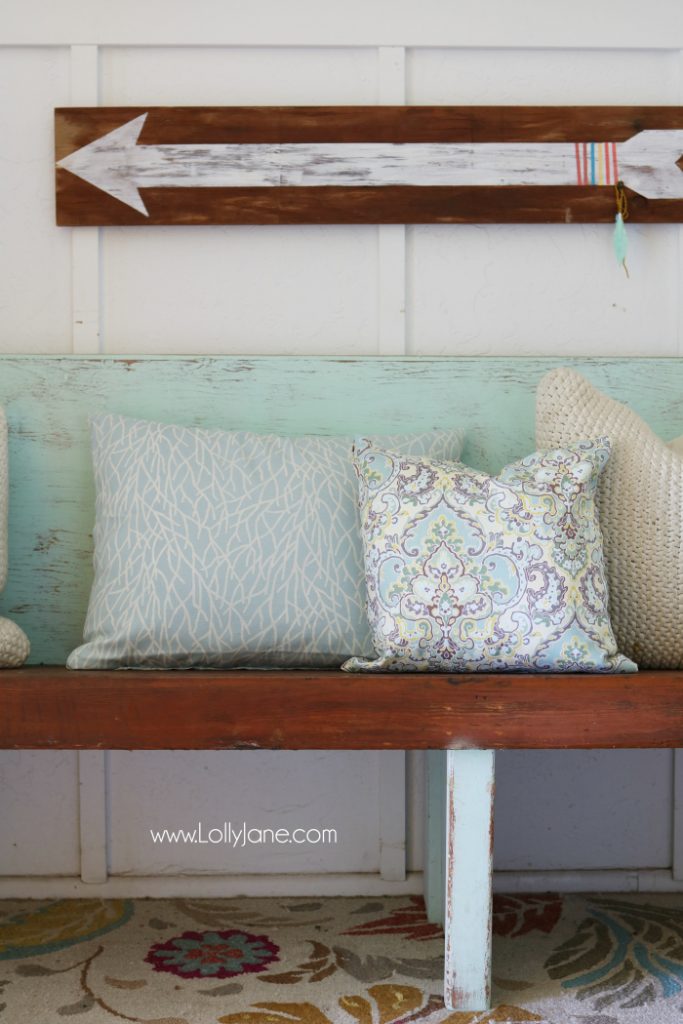 We were compensated for this project by Waverly Inspirations in partnership with Walmart, but as always, opinions are our very own and we really do shop and use Waverly often! Thank you for supporting the brands that help keep our free tutorials… well, FREE! 😉
Check out more DIY's we have made with Waverly's HUGE line of fabric like our Summer Bicycle Wreath,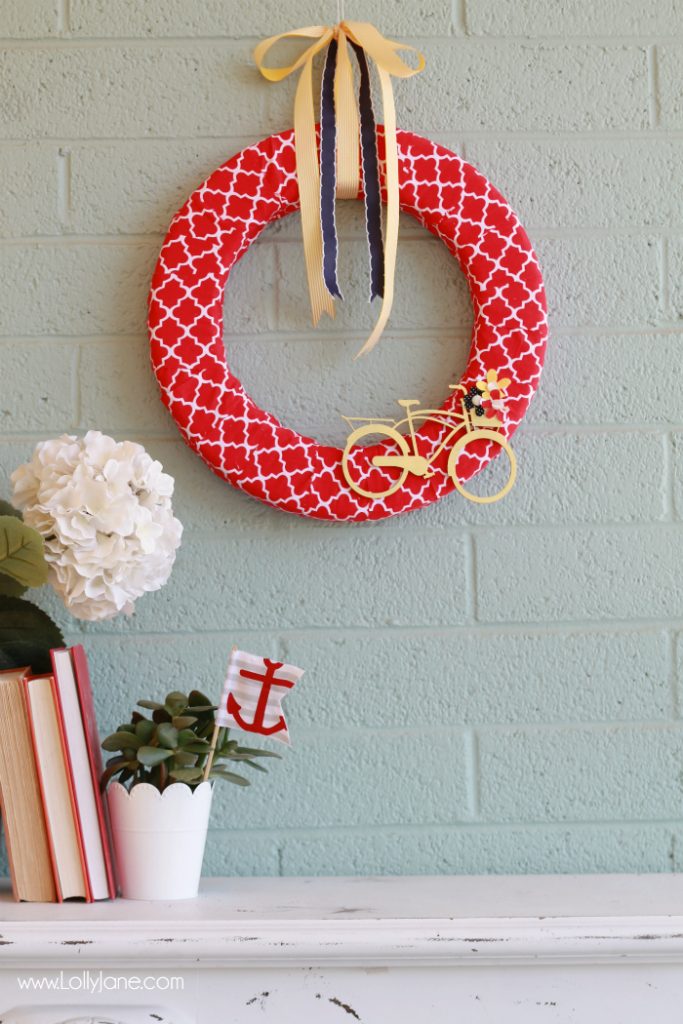 or our easy Half Apron tutorial!