Cute Megan of Sweet Lilly Doodles is back with another EASY tutorial! We love how fun and colorful all of her home decor ideas are, right up our alley! This DIY party head bunting is the cutest addition to a kids birthday party. We love how fast it is to customize party decor to your friend or family member. I mean seriously, a cute 4 year old with coordinating paper party hats on-strung in a row to make the cutest handmade birthday bunting!? It's a no brainer! Your kids will love to see their faces all over the house too! Read on for the cutest party decor ideas!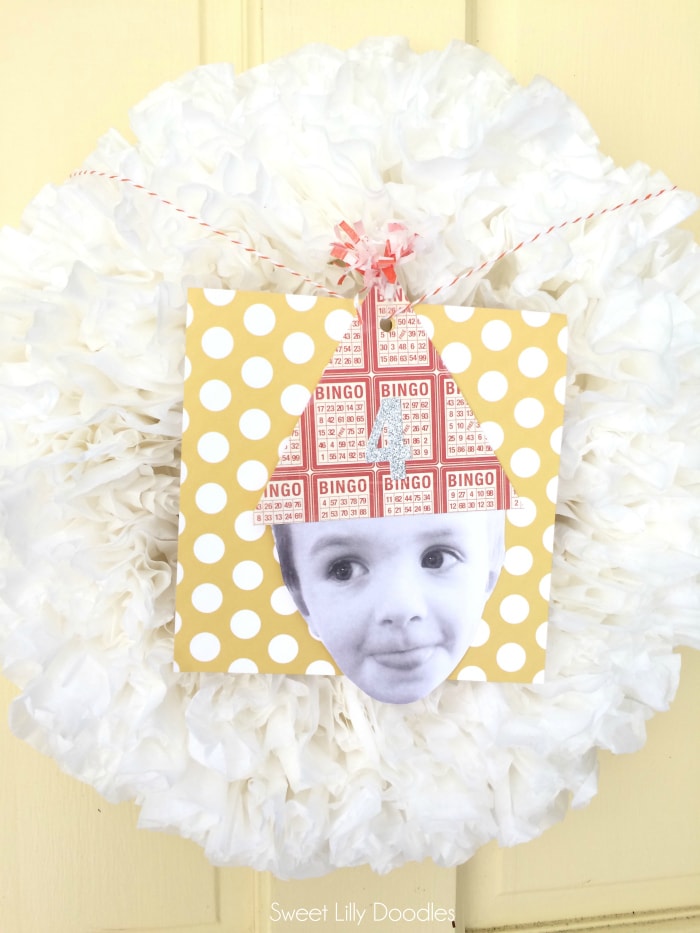 To DIY your party head bunting, you'll need a variety of pictures of your kiddo throughout the year. Try to capture pics that are solo, this will be easier for cutting it out. You can increase the height in your printer options to make the heads bigger as well.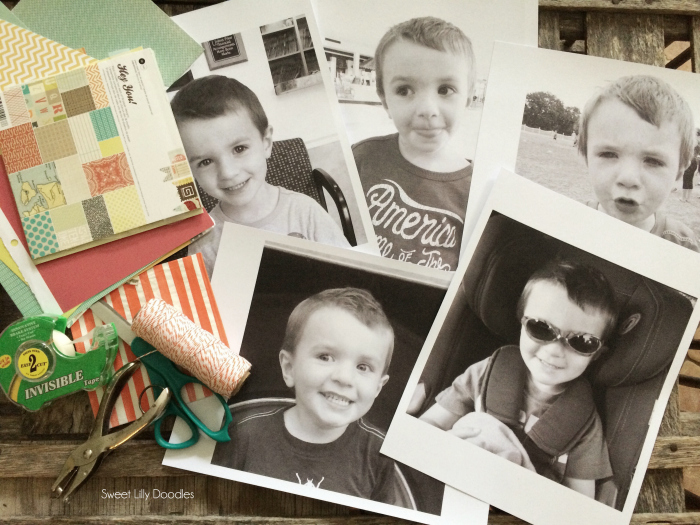 Using coordinating scrapbook paper, glue triangles on the forehead and higher.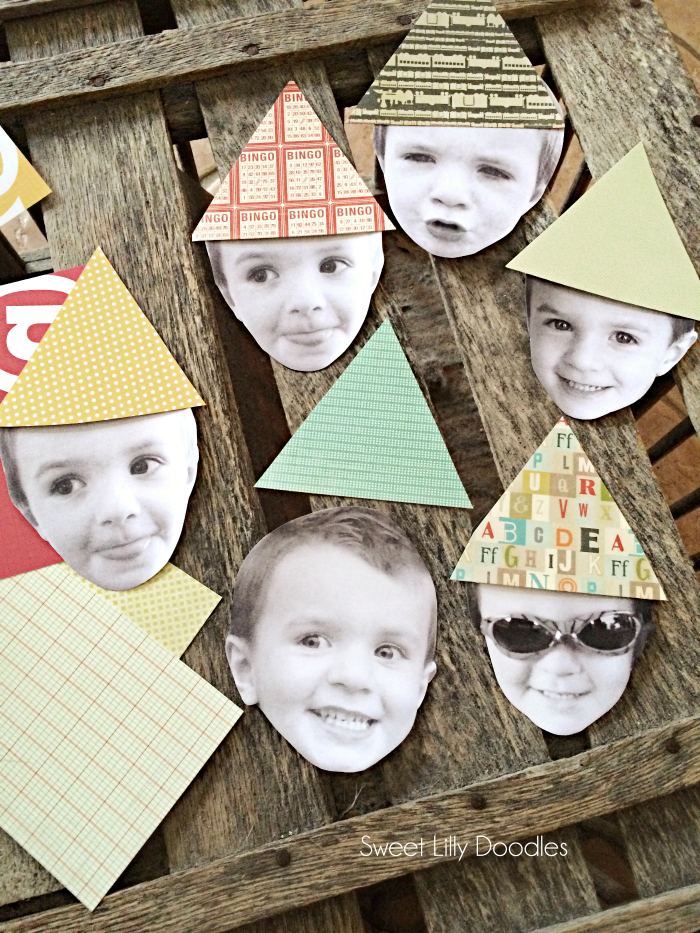 Use tissue paper to create a party hat pom pom by twisting it then cutting it to let the edges fray open.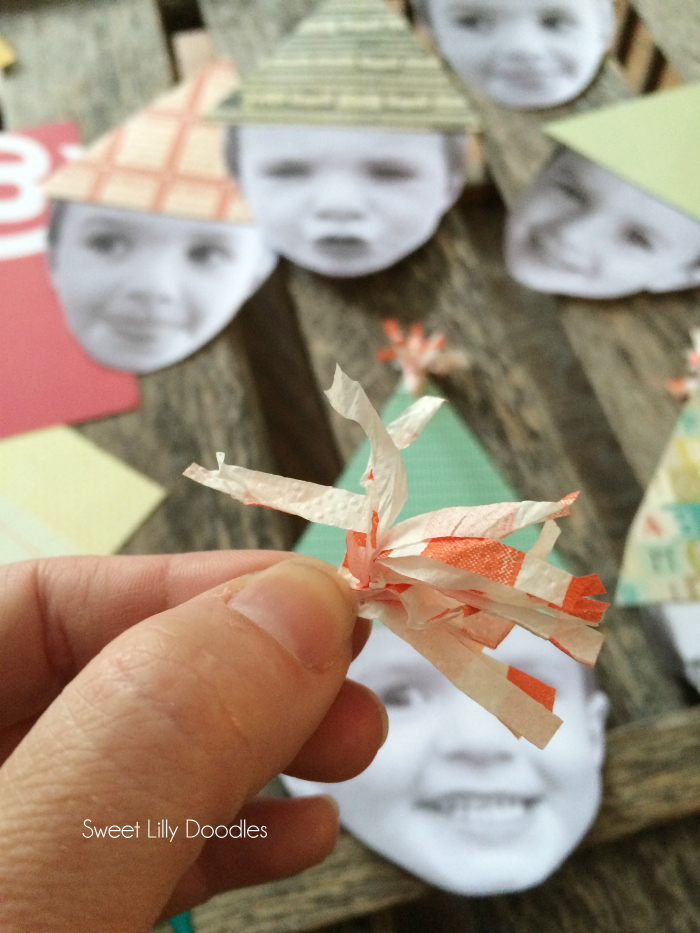 Punch a hole in the center of the hat, just under each pom, to string your new personalized party bunting!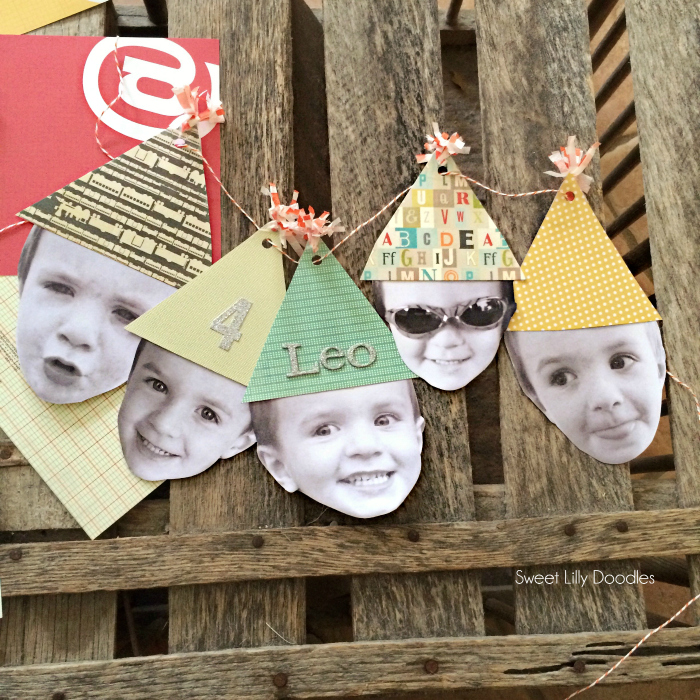 You can use string or yarn, I prefer bakers twine.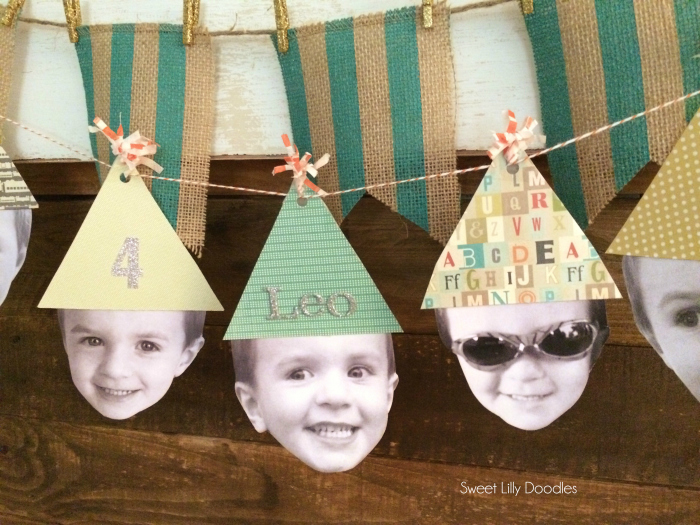 Such a cute personalized party decor idea, I made a party head wreath too! This was a fun way to greet guests on my son's special day!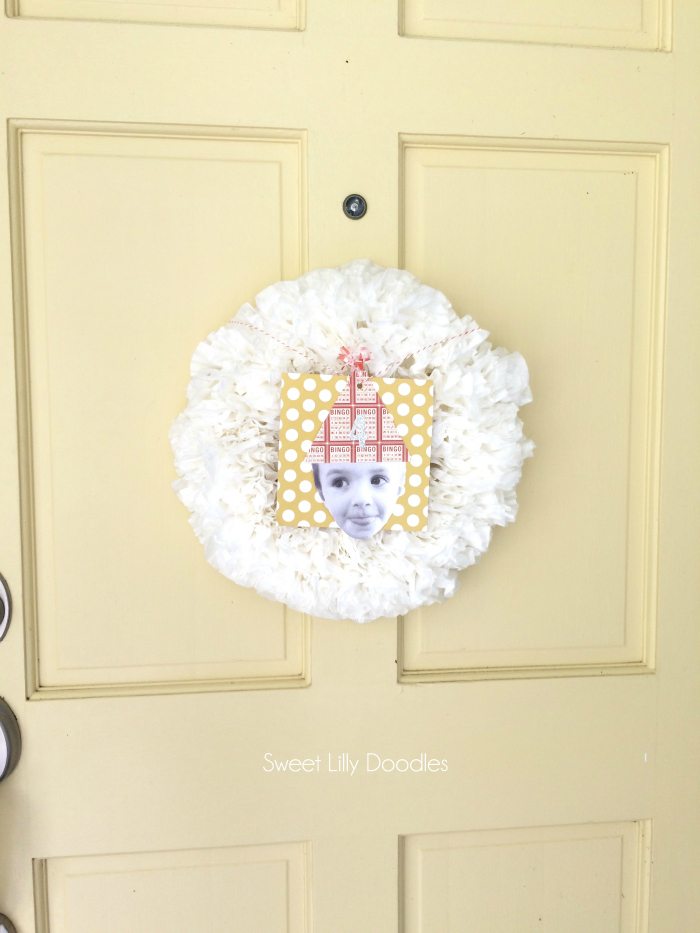 We went ahead and made some matching party head cupcake toppers. His friends loved them!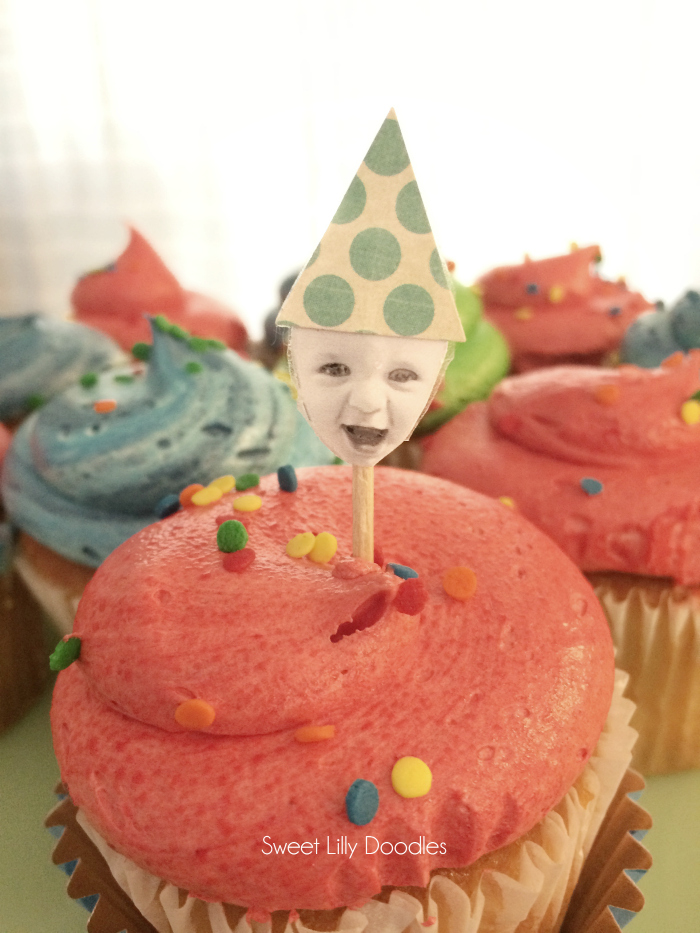 Visit all of Meg's darling ideas like her Floral Deer Head Pallet Art and her DIY Silhouette Locket Necklace too!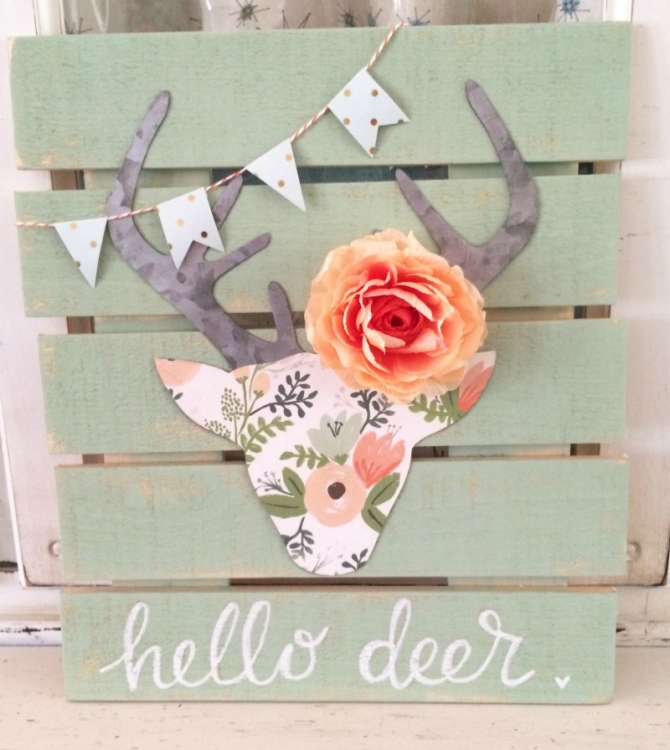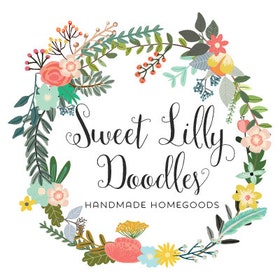 Keep up with Sweet Lilly Doodles on Instagram and check out her darling shop too! We especially love Megan's campers and teepees.