Easy pantry faux wallpaper makeover
When you peek in my minivan console, along with hand sanitizer, children's CD's, diapers, and cheap backup sunglasses, you'll find a pair of scissors staring back at you. Some may wonder why, but I can't tell you how many times I've frantically searched for the iconic Fiskars Orange-handled Scissors to save the day! Whether it's quickly putting together a birthday gift (yes, I also have a set of gift tags, washi tape, and bakers twine tucked in my console as well!) or snipping a kids loose string from clothing on their way out the door to school, I am always prepared because I can easily nab my scissor to clip, cut, or score these items. Fiskars is celebrating the 50th anniversary of their famous scissors this October and I'm thrilled to be creating a fun project to help them mark this exciting milestone. I have a variety of shapes and sizes stashed in drawers throughout my home as well, and my kitchen pair came to the rescue with my latest DIY project… my easy pantry faux wallpaper makeover!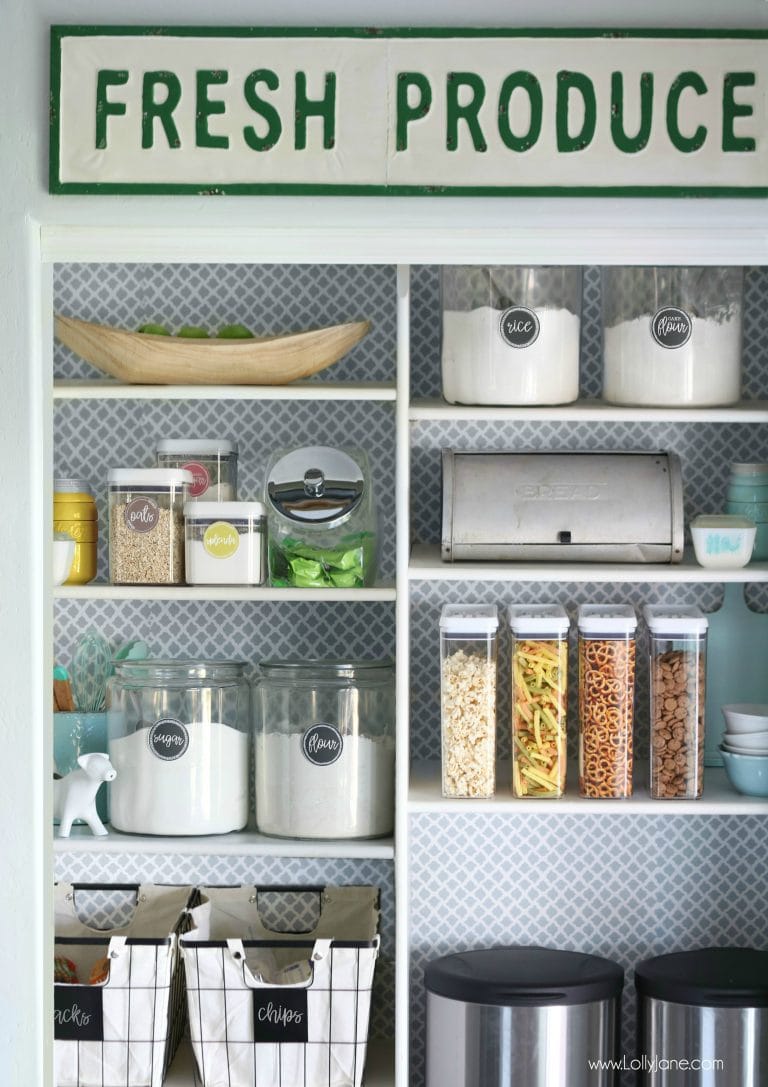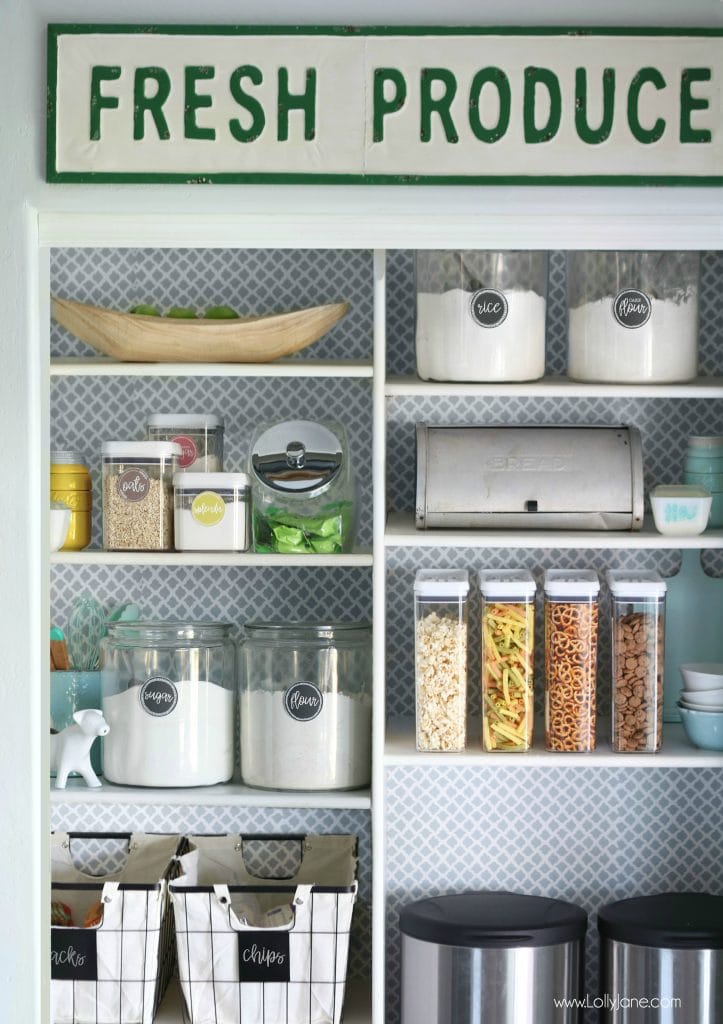 Easy Pantry Faux Wallpaper Makeover – Under 30 min and Less Than $12
With a roll of adhesive shelf liner (I used this specific adhesive contact paper,) and my Orange-handled Scissors, I was able to completely transform my pantry in under 30 minutes for less than $12! No fancy tools needed, just my trusty everyday Fiskars scissors.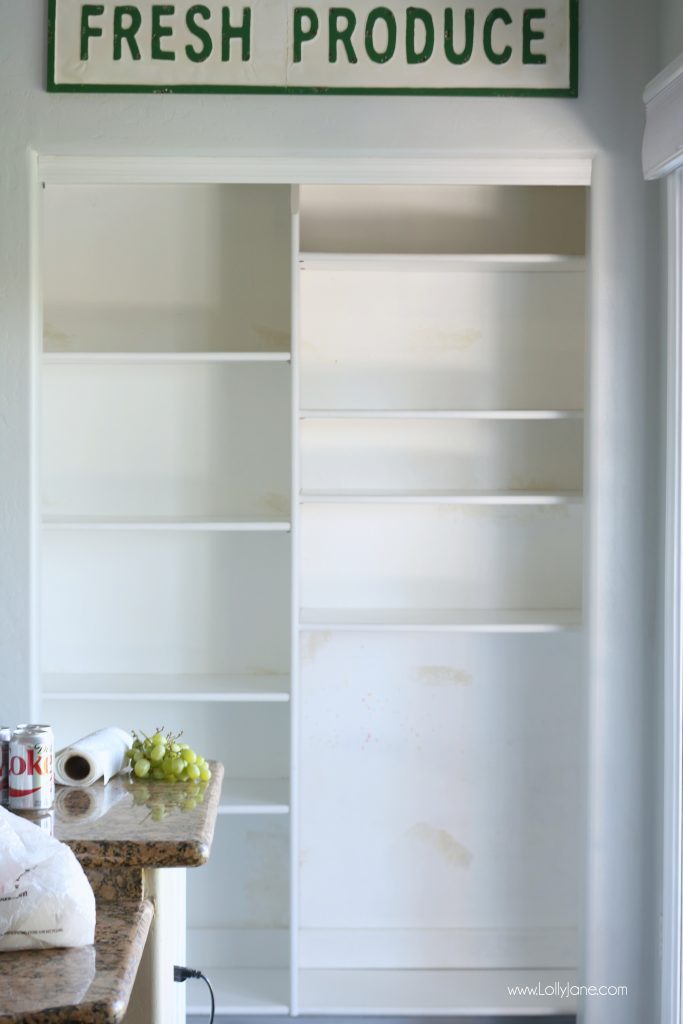 Easy Pantry Faux Wallpaper Makeover – Adhesive Shelf Liner
You can see the before was needing a paint job and was a poor sight so I grabbed 2 rolls of a pretty patterned adhesive shelf liner and got to work.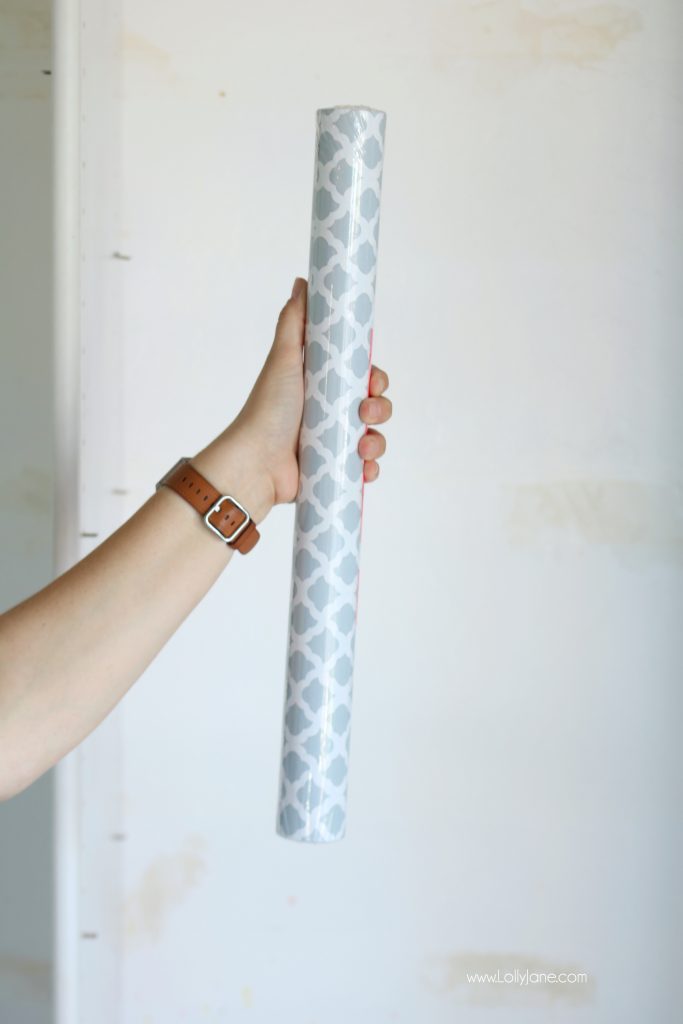 Easy Pantry Faux Wallpaper Makeover – Edging Tips
From using my Orange-handled Scissors to slice the edge and cut the wrapping off to scoring the tail of liner at its edges, this project was done in less than an hour and makes a big statement!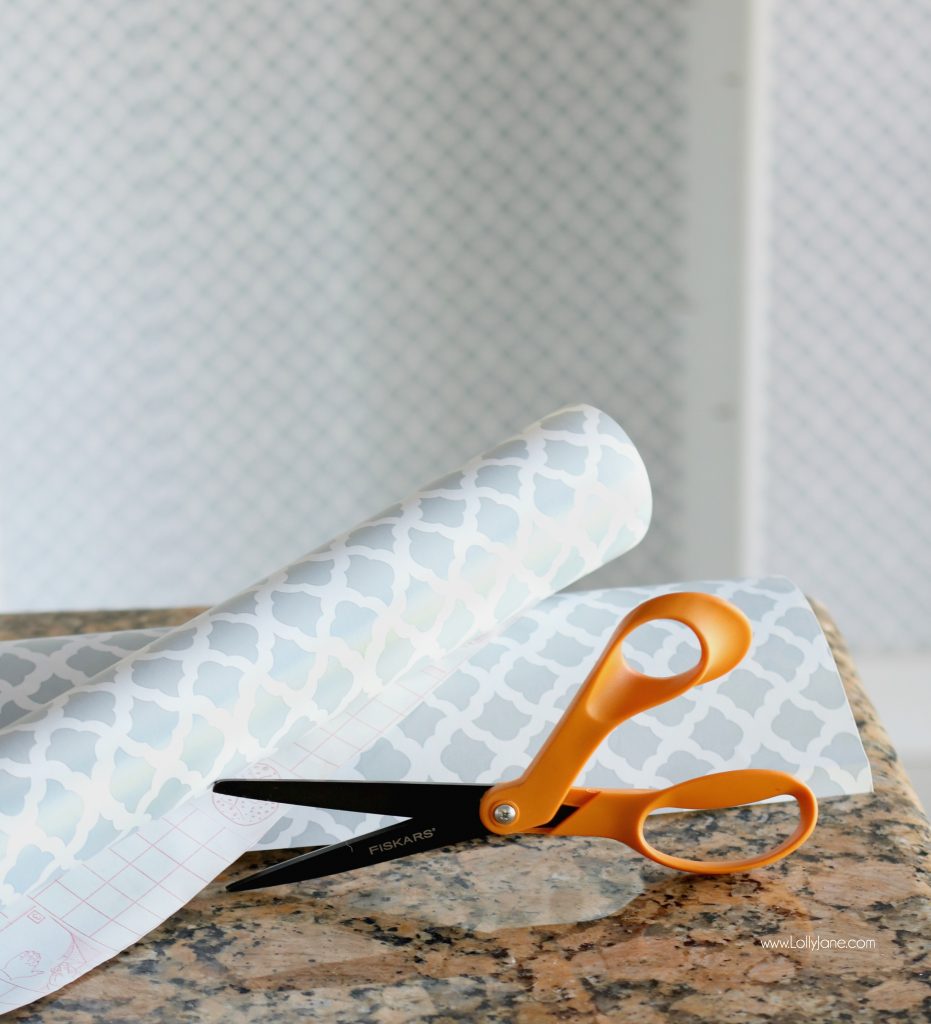 Choosing a liner that has pre-measured backing (grid) makes it easy for your Fiskars Orange-handled Scissors to follow the grid and achieve perfectly straight lines.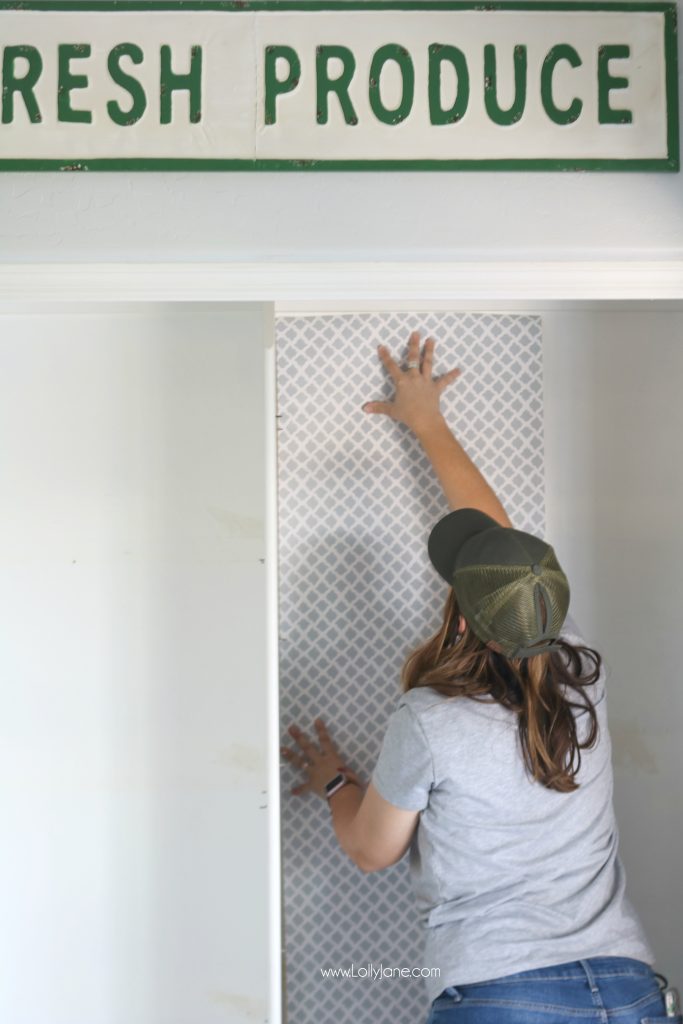 After you've measured how much you'll need, remove the back of the liner and smooth it on top of your wall. (I wiped mine down ahead of time for maximum adhesion.)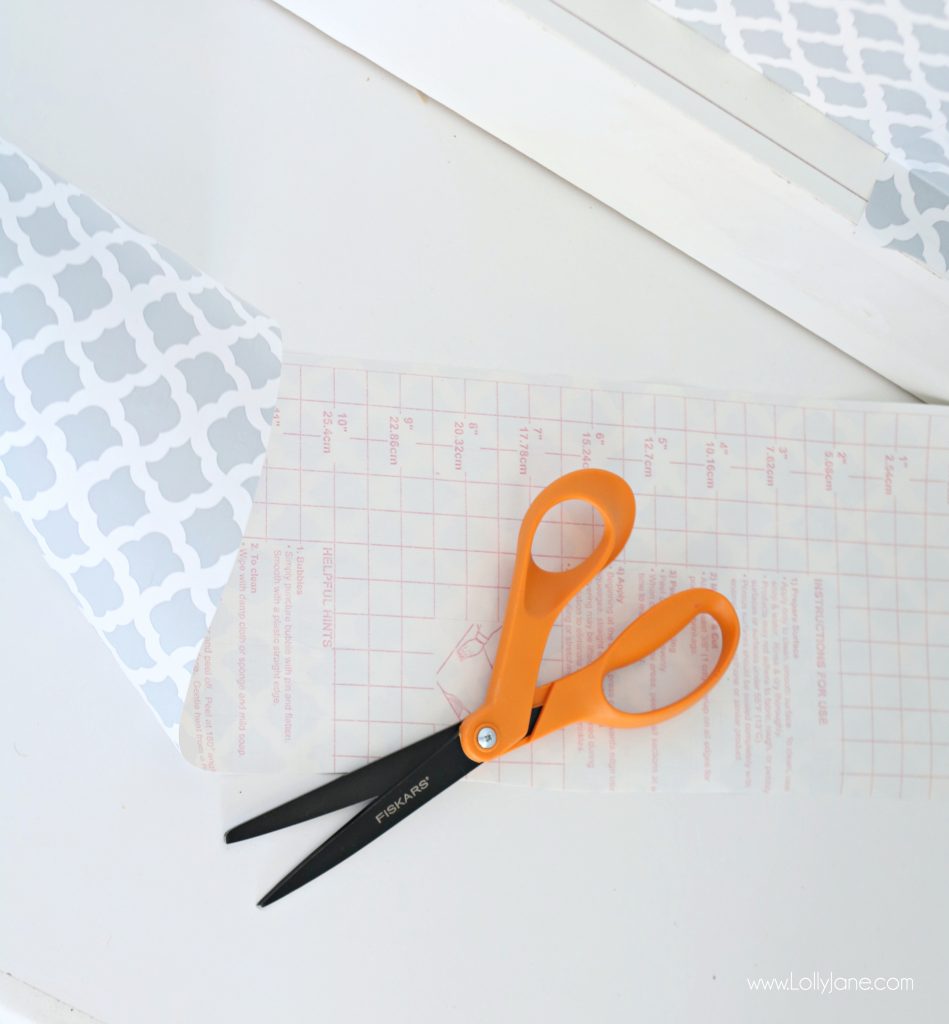 Get those Orange-handled Scissors working and trim those cute edges off!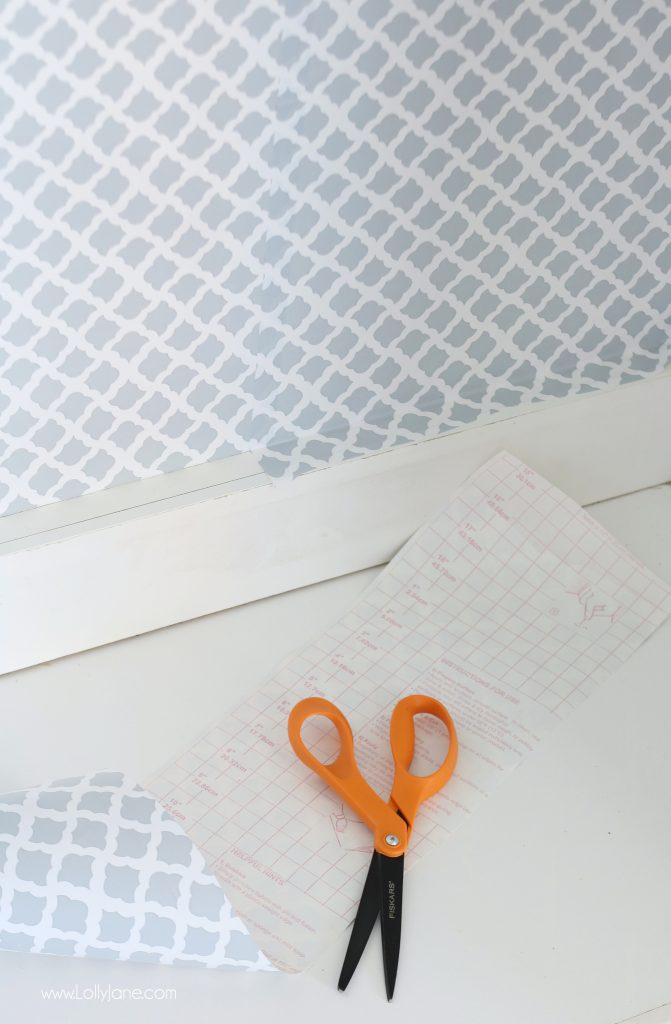 To do this I just scored it along the bottom. Since my tots are always at my feet, I felt safe knowing I didn't have to work with a razor blade but the blade on my Orange-handled Scissors got the job done perfectly! And, it made for easily cutting excess pieces off.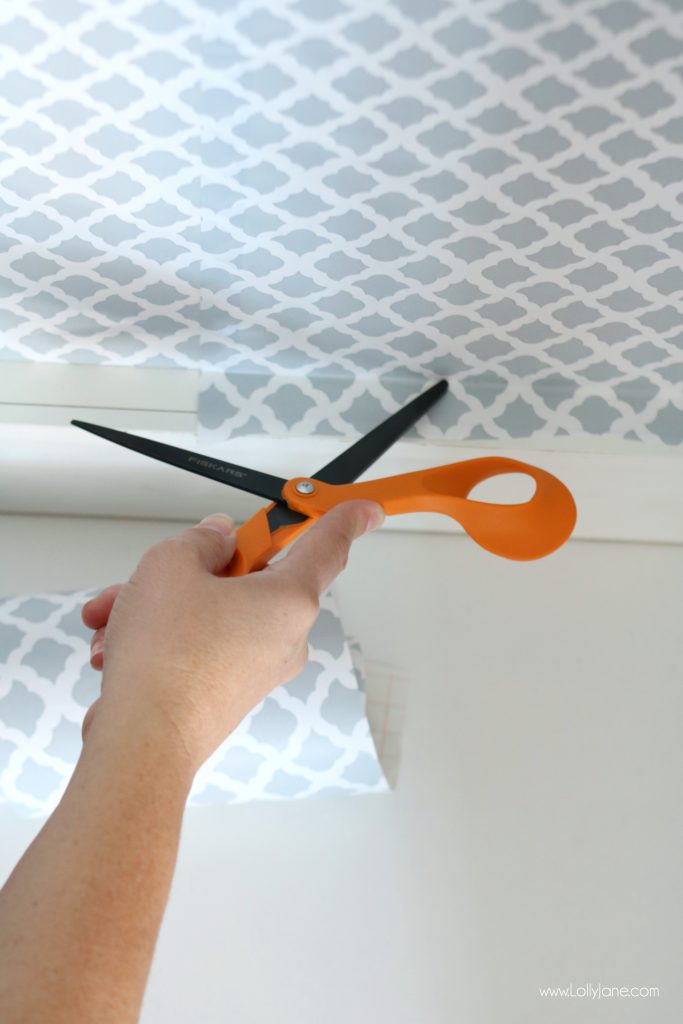 Easy Pantry Faux Wallpaper Makeover – Labels
That's seriously all you need! Fiskars Orange-handled Scissors and shelf liner give this pantry the wallpaper look for a fraction of the time and only one tool. Yes, I definitely consider my scissors a tool as it does its job well and is so versatile… from school projects to crafting, making decor and even faux wallpaper treatments, these iconic scissors do it all!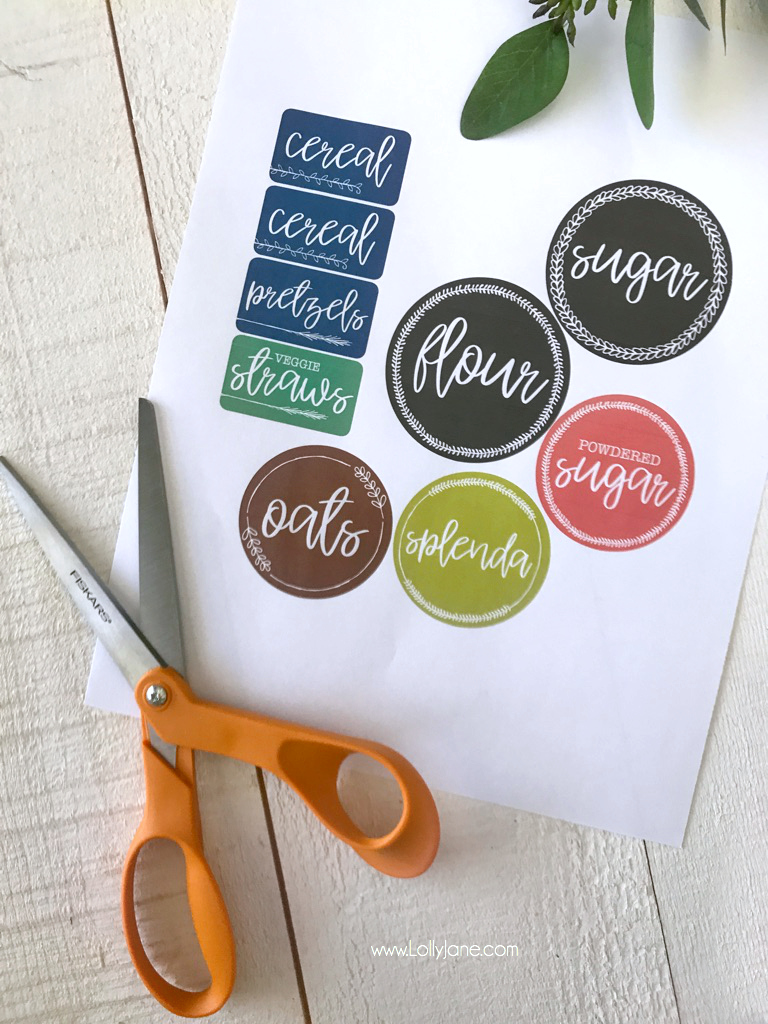 And of course the Orange-handled Scissors with the stainless steel blades are a mainstay for around the house projects… they cut through paper, cardstock, photo paper, or any other type of paper you print on easy peasy!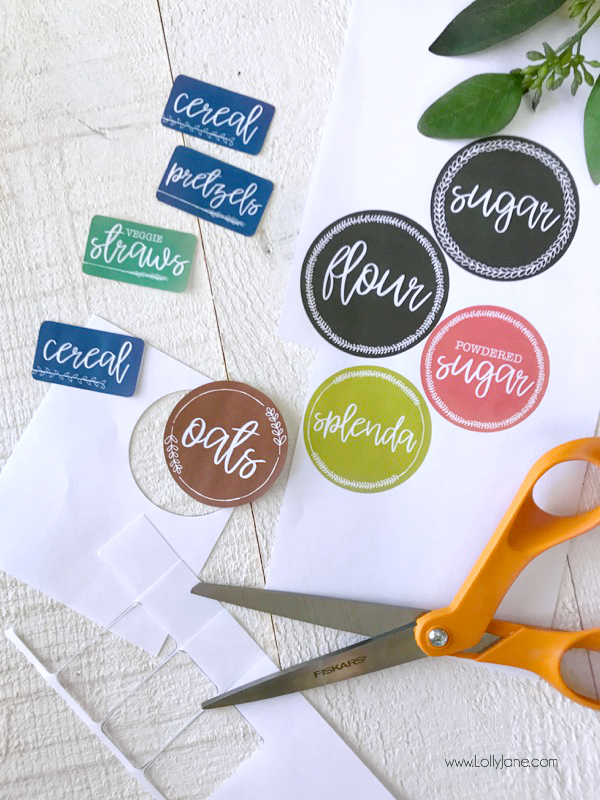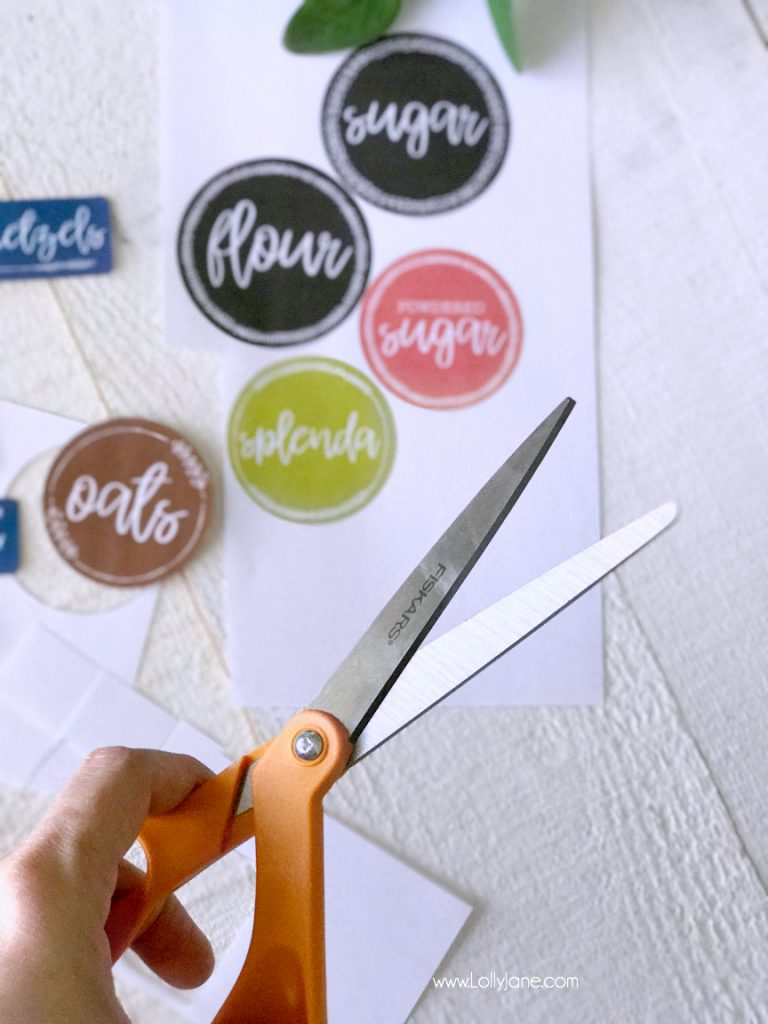 I whipped up some pantry labels to glue onto items my kids often confuse like flour and pancake mix. 😉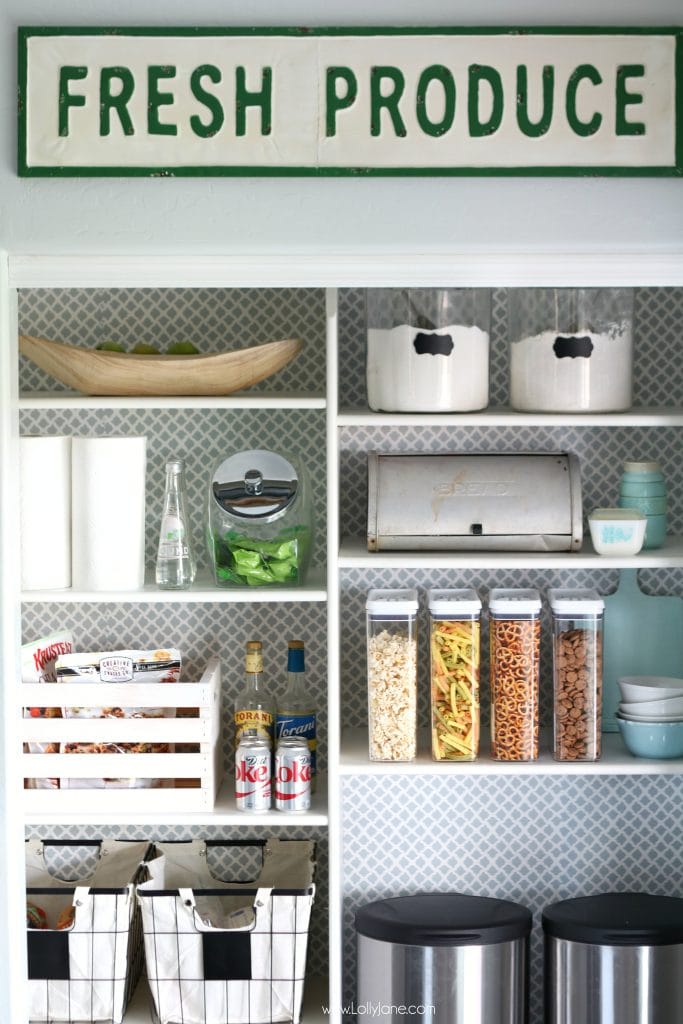 No wonder they've been around for FIFTY years! The Orange-handled Scissors are celebrating their 50th anniversary in October and no joke, my mother still has a few pair from my childhood in her office and kitchen drawers. Just sharpen the blade and they keep working strong!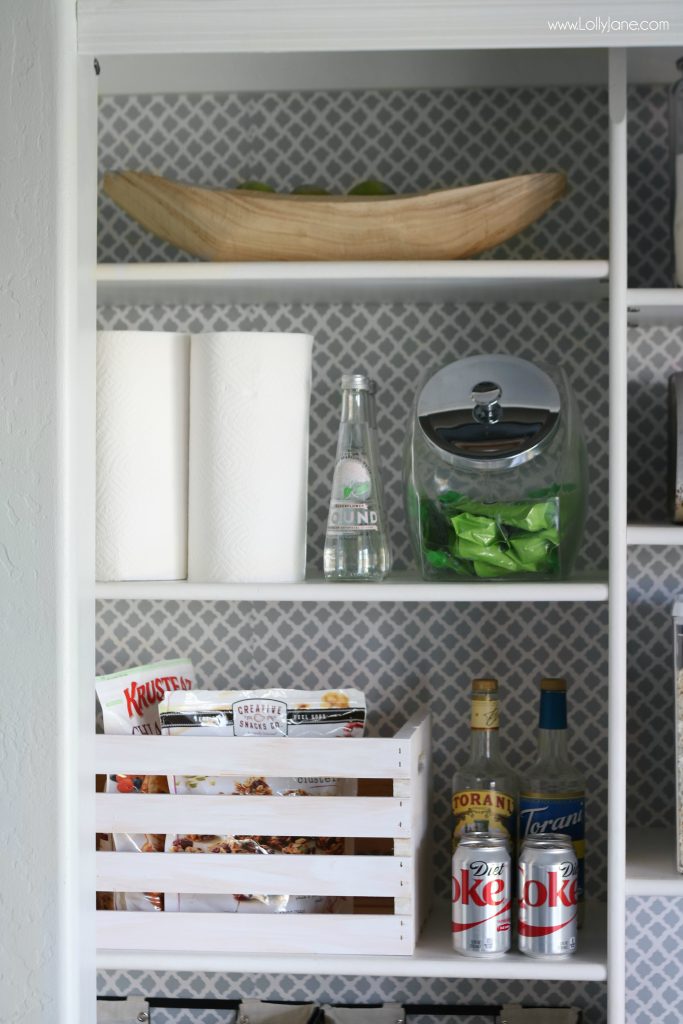 Fiskars has put together a collection of stories and projects from a variety of creatives, artists and designers to celebrate the 50th anniversary and follow along on Facebook, Twitter, Instagram, and Pinterest!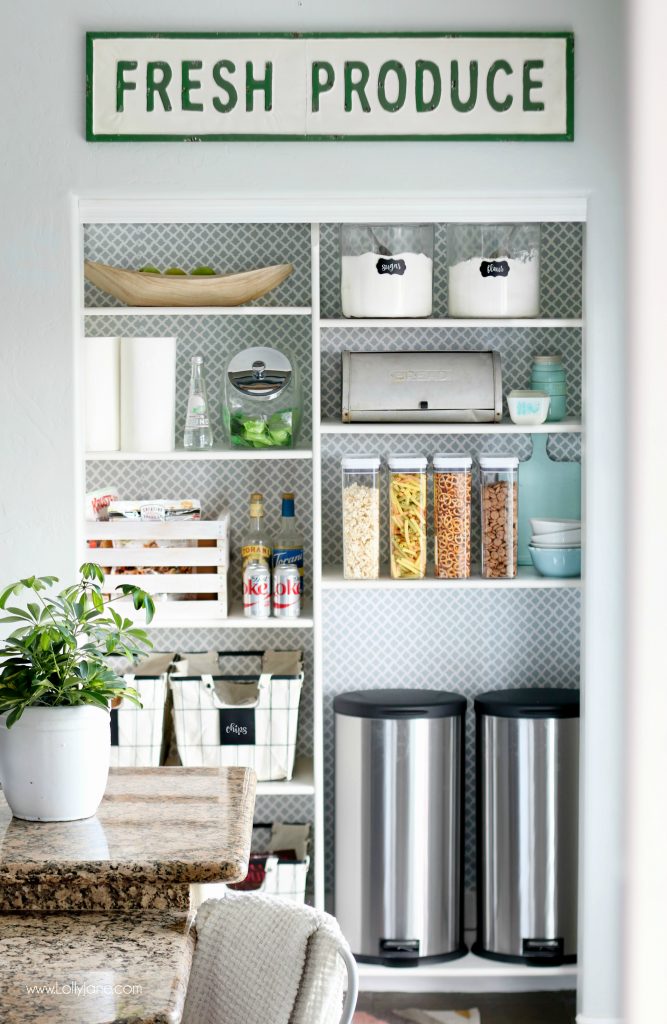 What projects do you use your Orange-handled Scissors for?