There's so much junk going around right now this spring season, get a jump on it with this super cold and cough blend for kids with our favorite power oils!
If you follow our LJ Living Instagram account, you'll have seen our cute nephew caught a cold. His 8 1/2 month pregnant mom was worried so we whipped up a quick kids cold doTERRA rollerball blend for him. Really cute to see him loving the tickles as she rolled his blend on his feet!
With all the unknowns going on in our country, you can never be too careful. Make sure your kiddos are taking their vitamins, eating their fruits and veggies and getting their extra boost with oil blends.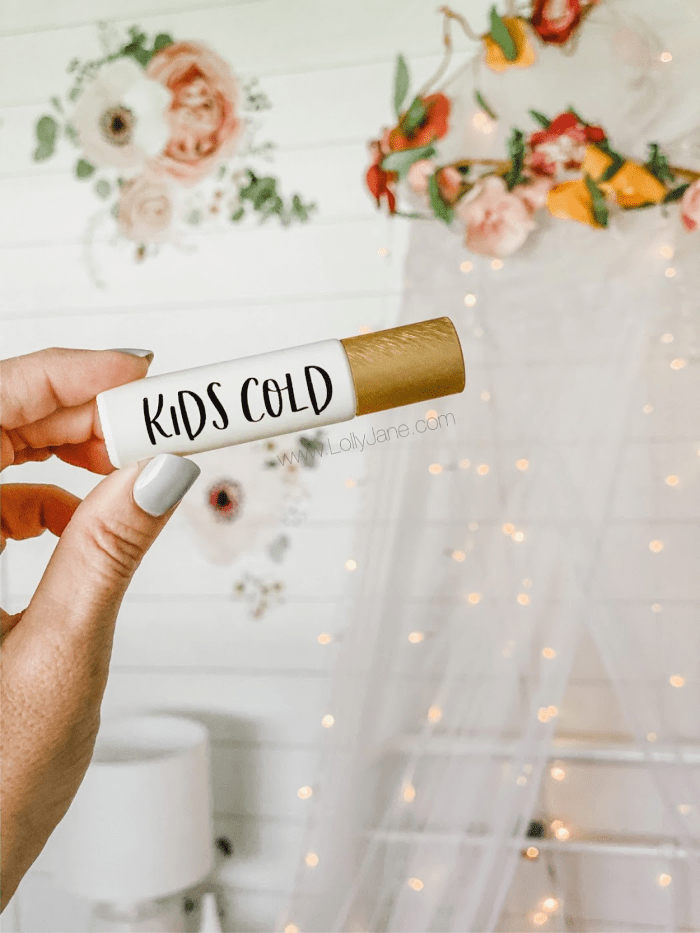 WHAT IS IN the kids cold and cough BOOST ROLLER BLEND?
This super blend is made up from 5 oils. They each have their own incredible benefits but together, they're a power team!
ON GUARD supports healthy immune function and protects against environmental and seasonal threats.
OREGANO has immune-enhancing benefits, is high in antioxidants and supports a healthy respiratory function.
TEA TREE (also named Melaleuca) promotes a health immune function and helps protect against environmental and seasonal threats.
FRANKINCENSE helps build and maintain a healthy immune system and promotes cellular health.
BREATHE RESPIRATORY BLEND maintains feelings of clear airways and easy breathing while minimizing the effects of seasonal threats.
kids cold ROLLER BALL RECIPE
You'll simply need the oils listed above, (all found in your Starter Kit).
12 drops of On Guard
8 drops Oregano
8 drops Tea Tree
8 drops Frankincense
16 drops Breathe
Feel free to PIN this image so you can save it for later!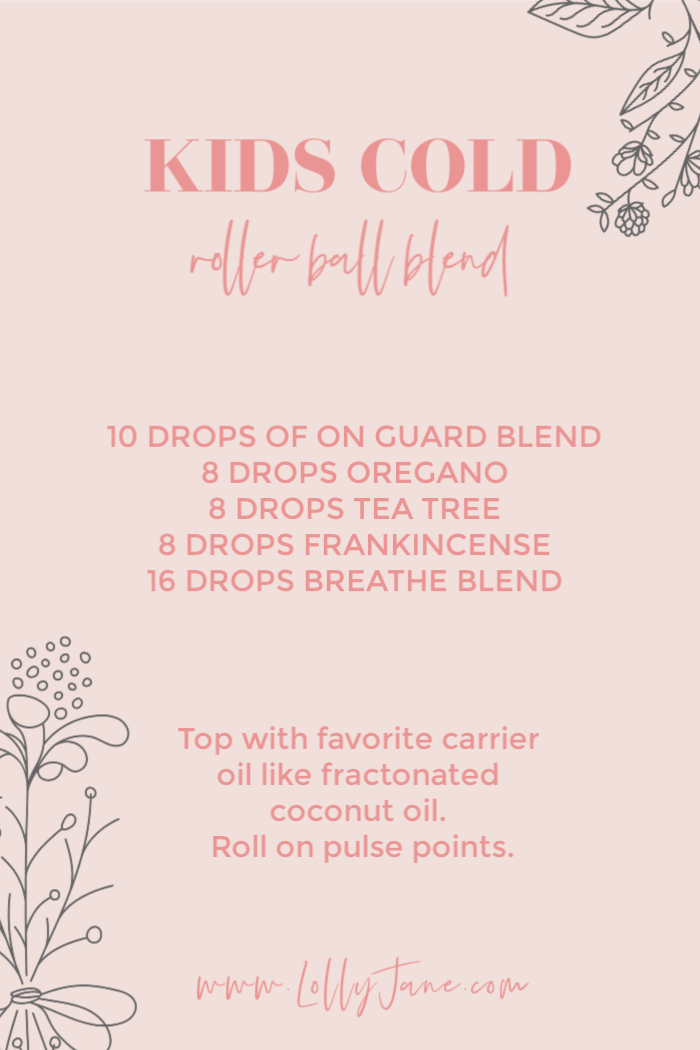 Add the drops to a 10ml roller bottle and top with fractionated coconut oil.
Rollerball Label: We cut the vinyl ourselves for this rollerball using Chin Up Buttercup font 🙂
check out more roller ball blends
Let us know if you use our blend, we'd love to hear your success story!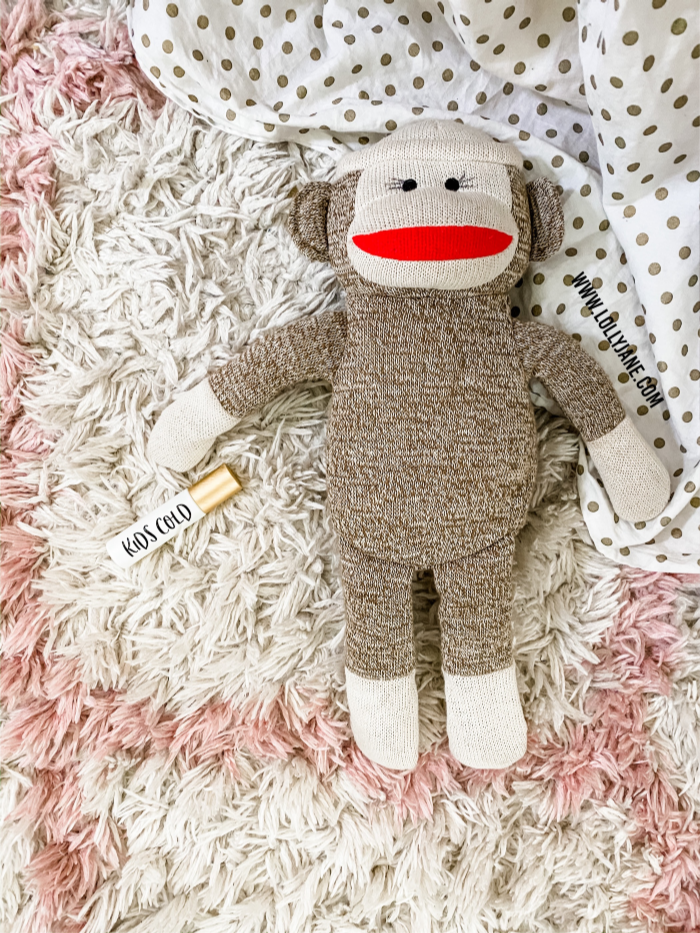 ESSENTIAL OIL SUPPLIES
Looking for all of our fun supplies for oils?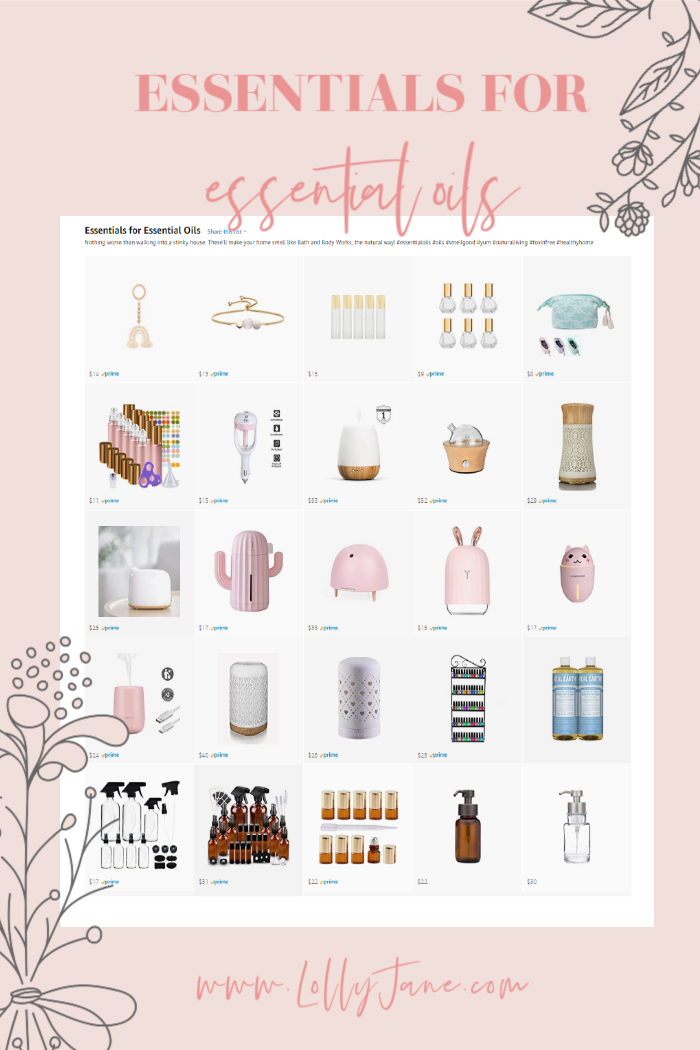 We've gathered lots of essentials in our Amazon shop so you can add some beauties to your collection, like these 10ml White Roller Bottles with Gold Lids. Bonus: they have a stainless steel ball in for easy application!