Holiday gift organizer |free printable
Hello and nice to meet all of you!
I'm Jessica from The Organized Mama and am so excited to be here on Lolly Jane. Can you believe it is already November? I am still in shock that the holidays are just around the corner. In order to get myself in the "holiday mindset", I will be busting out my holiday gift organizer.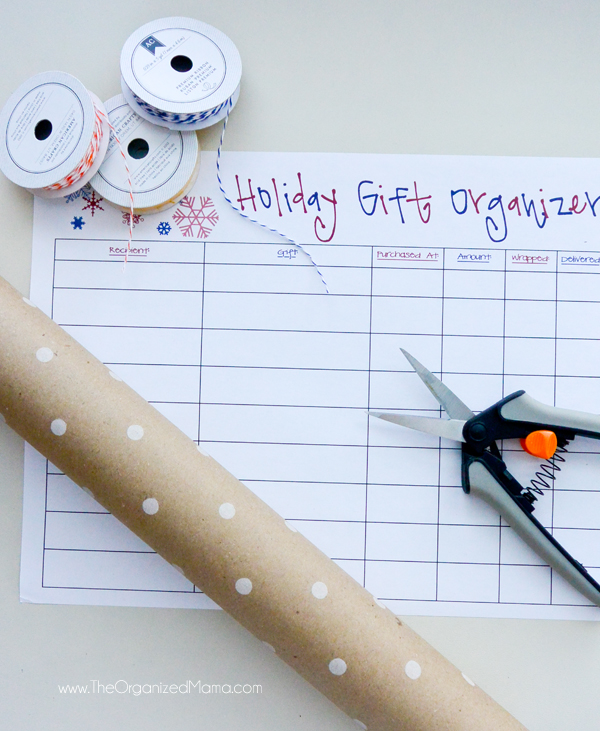 This is a tool I started using last year to help me keep track of the gifts I was giving. This organizer was really helpful in keeping me on budget with all of the gifts we give.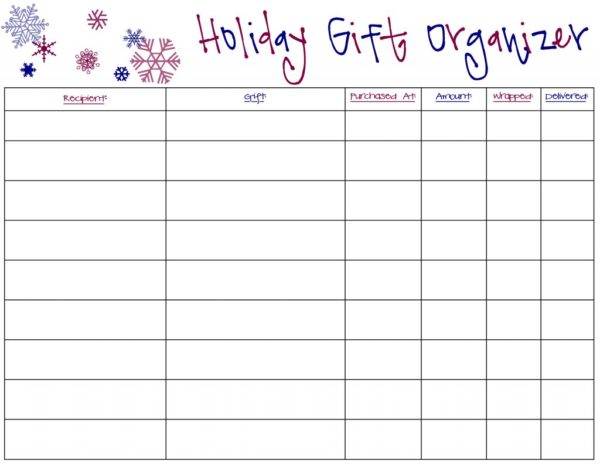 I typically start with writing in everyone we need to purchase gifts for. Then, as I find gifts for the people on my list, I will write in what I got them, how much I spent and I will try to wrap the gift right away so I don't have to worry about it later!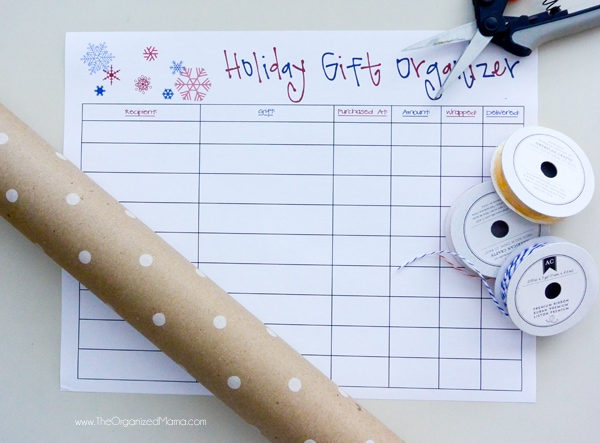 >>>Click HERE to download the Holiday Gift Organizer.
This tool has kept me organized, along with keeping the holidays as stress-free as they can be! Hope you find this organizer as useful as I do.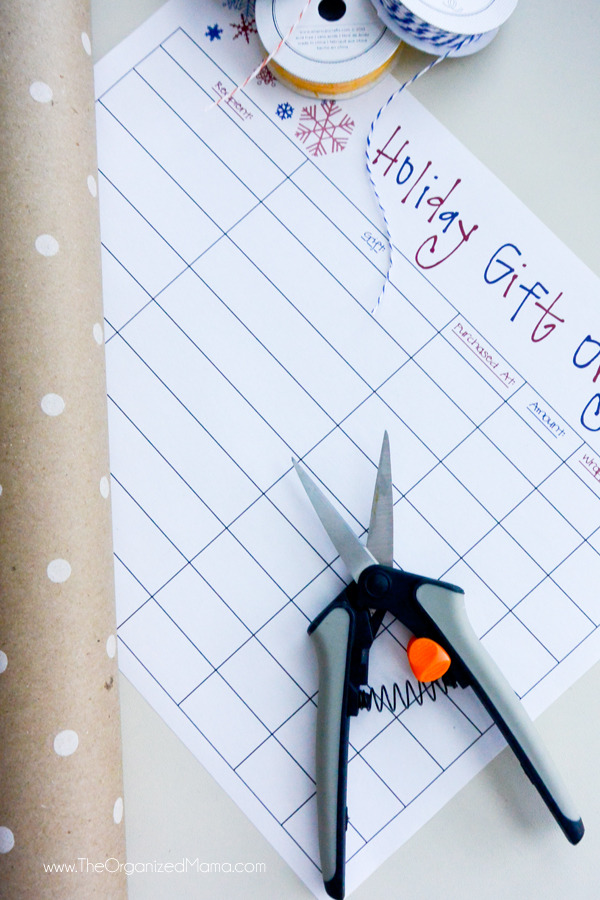 Thanks so much Kelli and Kristi and all of you wonderful readers! Please check me out over at The Organized Mama! Or follow along on:
Facebook | Instagram | Twitter | Pinterest | ETSY
Bio: Jessica is the founder and owner of The Organized Mama; a blog about organizing, crafting, party-planning and all things babies! She was a teacher turned stay-at-home mom to two wonderful babies and a crazy Schnoodle puppy. She's been a midwest girl all her life, having grown up in Minnesota; college in Indiana; and now residing in Chicago…She does make frequent trips out to Arizona to visit family in the midst of the harsh midwest winters though! When she's not crafting or organizing, Jessica enjoys spending time with her family or sleeping!
Take a look at more of what else this cute organized mama has been up to! DIY Bow Holder, Faux Brick from Boxes, Bills Organization
A big thank you to this cute mama for being here today! We can't wait to personally print this off and use it for all 43432 of our immediate family members! (Seriously, we have about 45 people to shop for so we will need to print several pages! LOL)