Free Bathroom "Spare a Square" Typography Art
Seinfeld fan? Print our FREE "Can you Spare a Square" 2-piece typography art to display in the bathroom (or any room!) that will make you and your guests chuckle! Just frame and add instant art to your home!
I am a huge fan of two things: Seinfeld's TV show and free art. (Fun fact: my dogs name is Newman… yes, as in Jerry's nemesis. ?) The scene with Elaine in the bathroom during a movie asking for a square of toilet paper and the woman next to her yelling she can't "spare a square" makes me chuckle every time I see that episode so I knew I wanted to whip up a typography style set and display in it my own bathroom: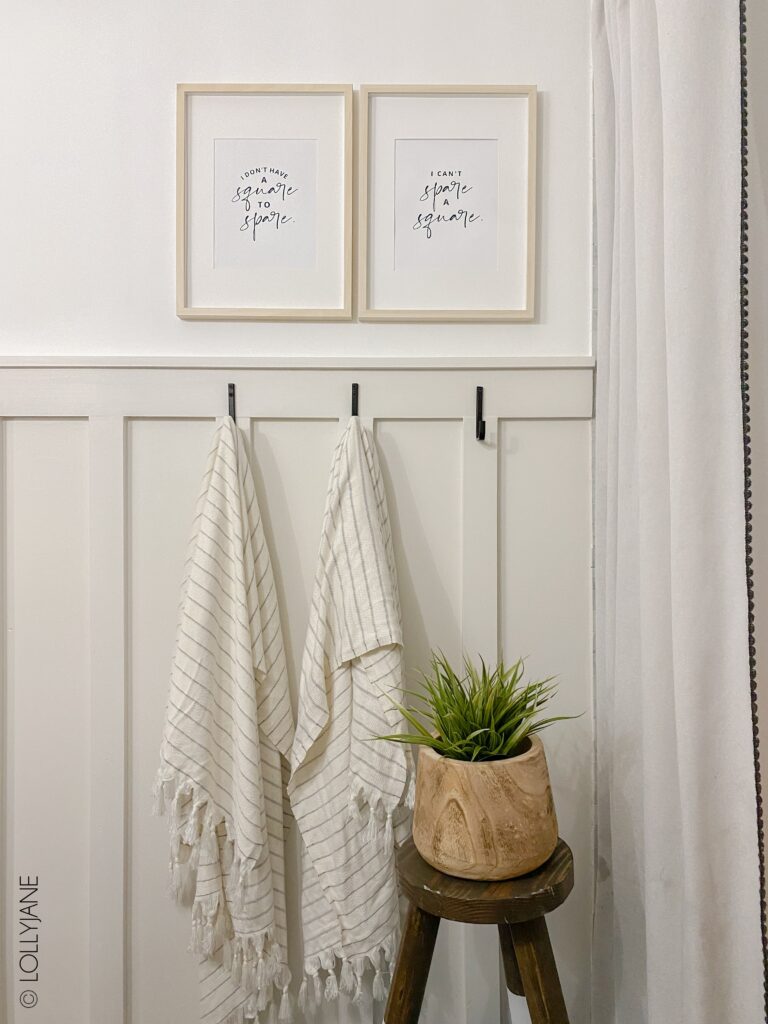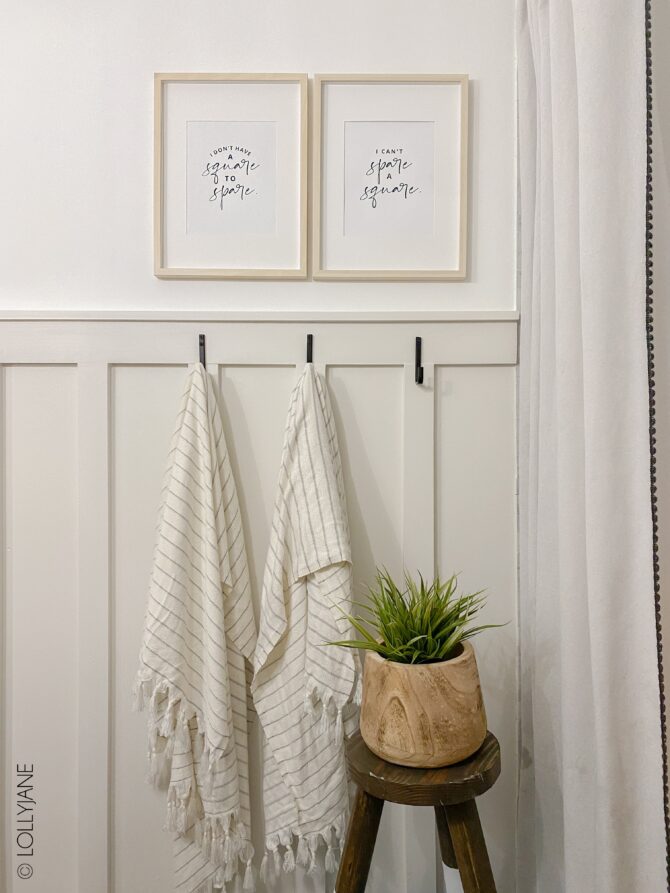 Print your own "Spare A Square" Typography Art
You can print this fun Spare a Square set too from your home computer (as displayed) or have them printed professionally at Costco, Office Max or online at MPix. Note these are formatted in 8×10 size.
PRINT BELOW, just click on link then print: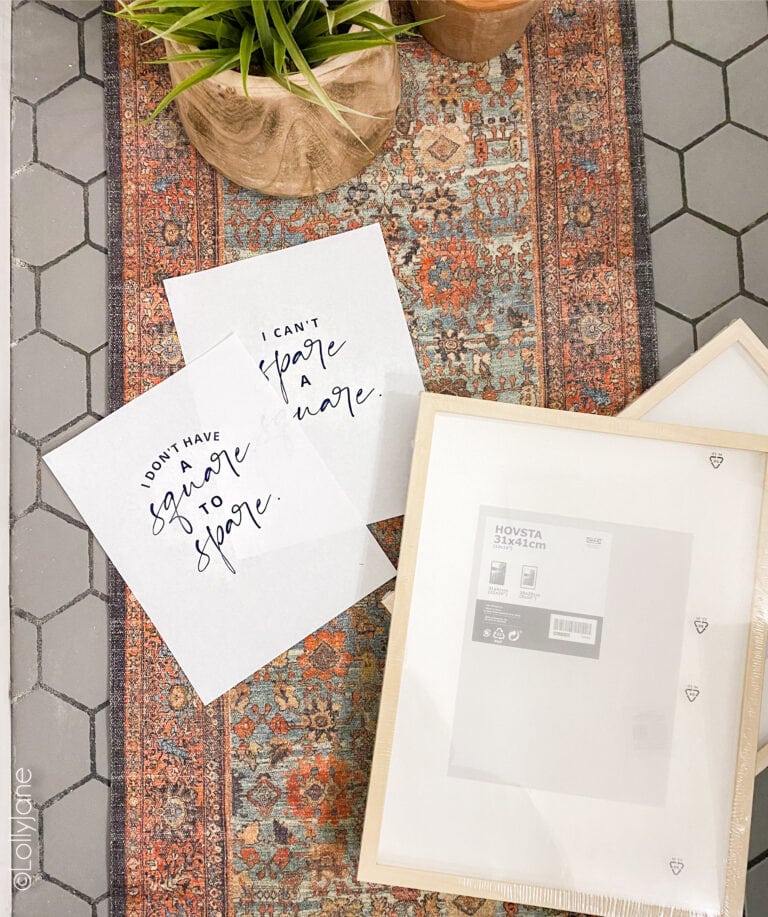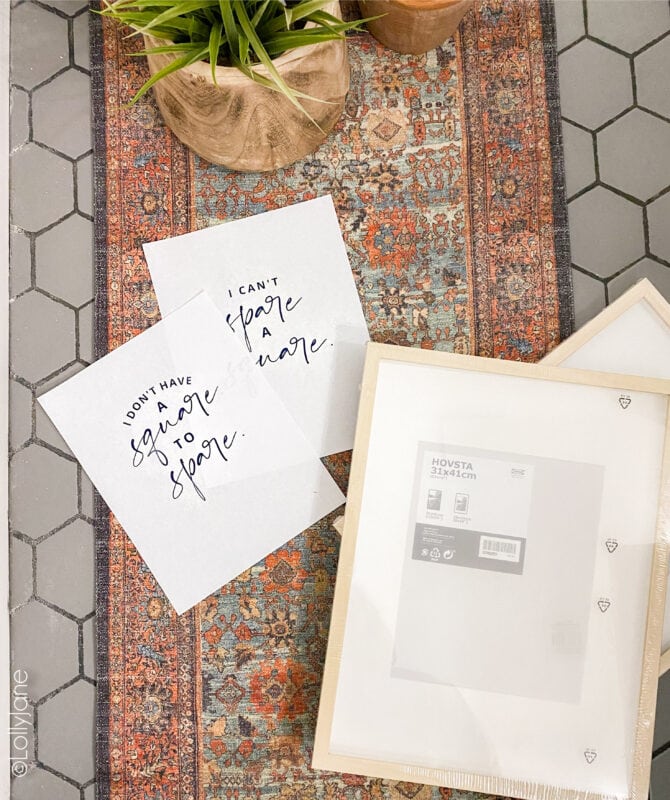 How to Display "SPARE A SQUARE" TYPOGRAPHY ART
These "Spare a Square" prints are so pretty framed! I found these frames at Ikea (they are 12×16 but the mat is 8×10.) The best place to find affordable frames for your free printable art is the dollar store, a thrift store or a hobby store if you apply your 40% off coupon. However you display them, they're sure to make Seinfeld fan friends chuckle!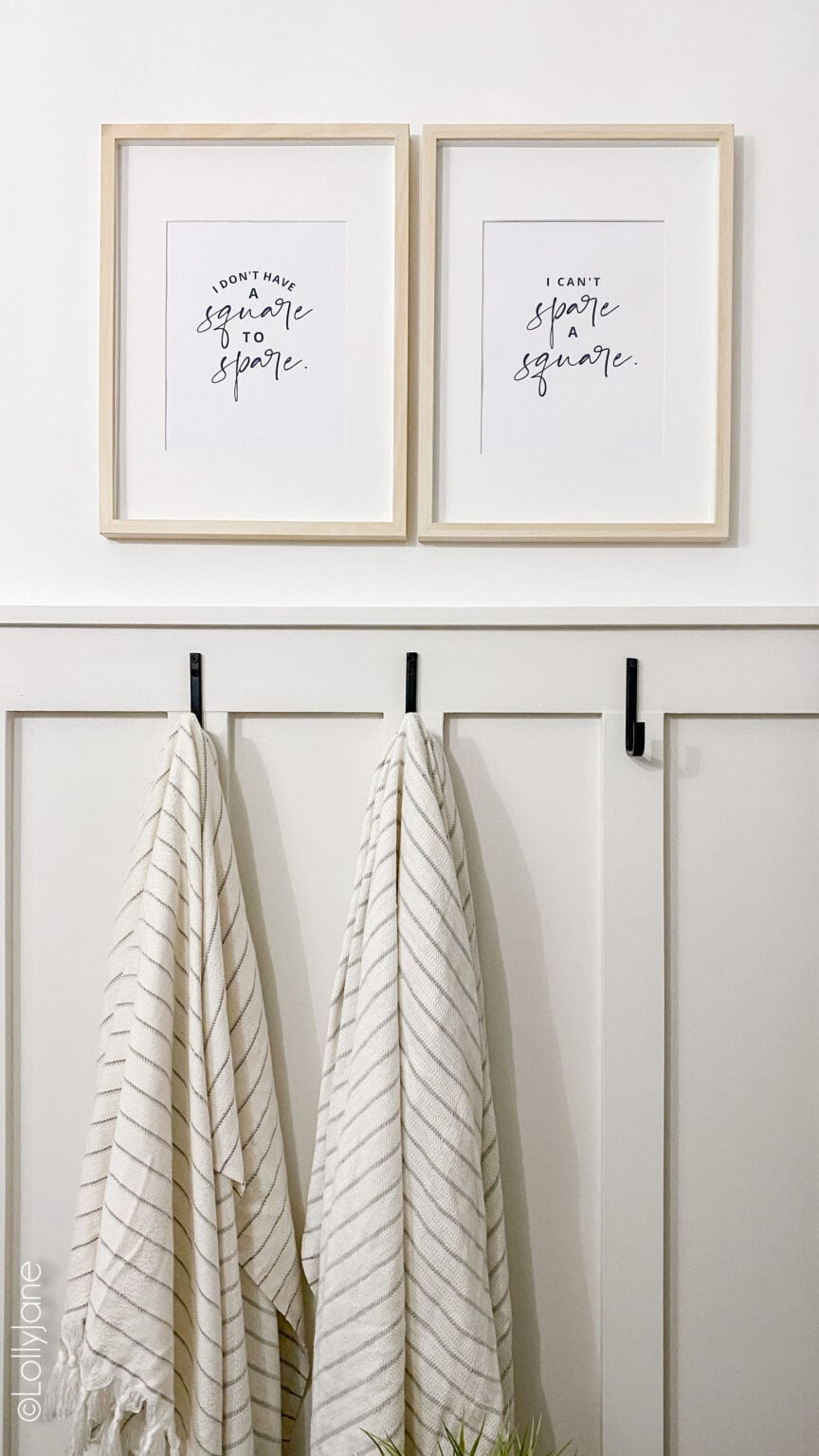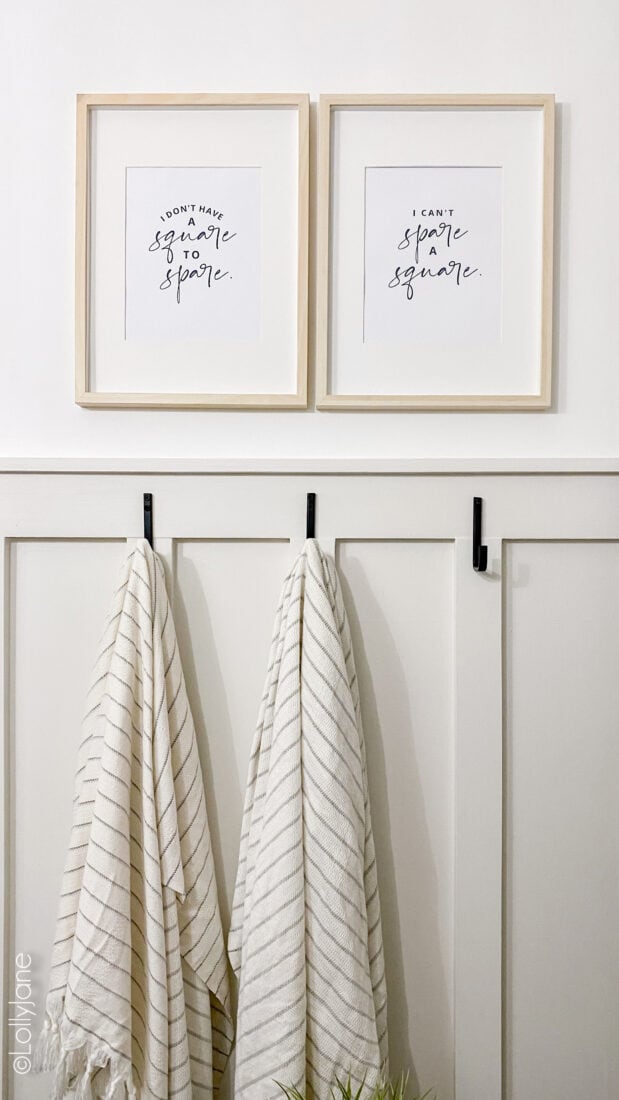 You can see the full DIY for this easy Board + Batten accent wall (and full bathroom details) HERE!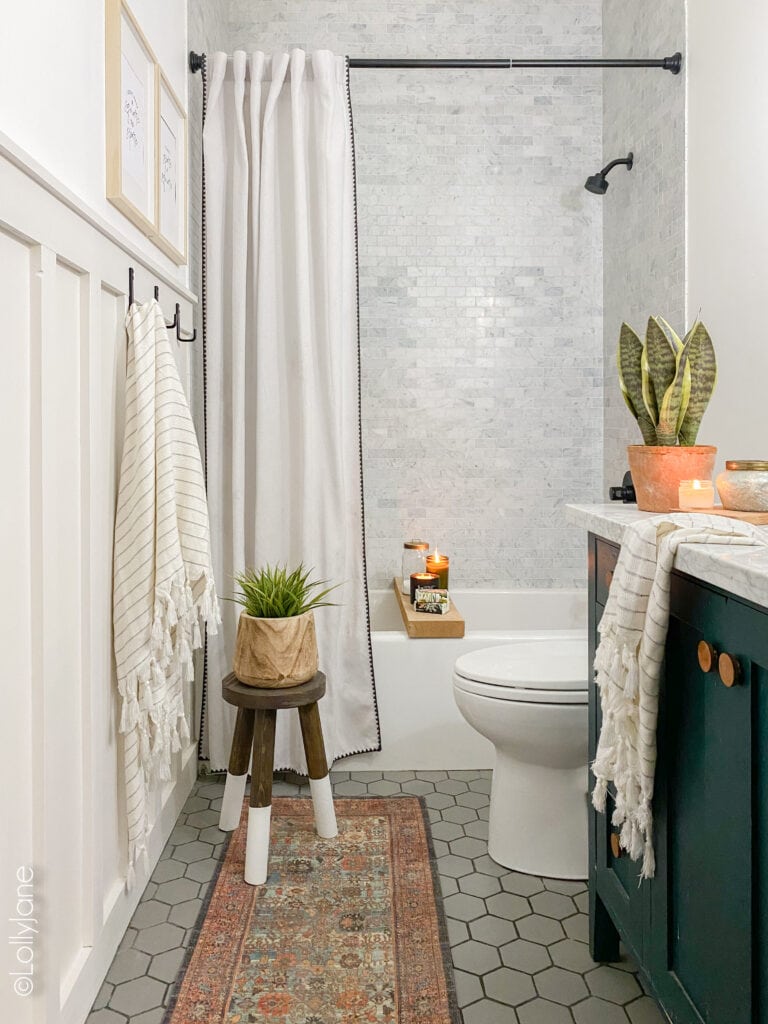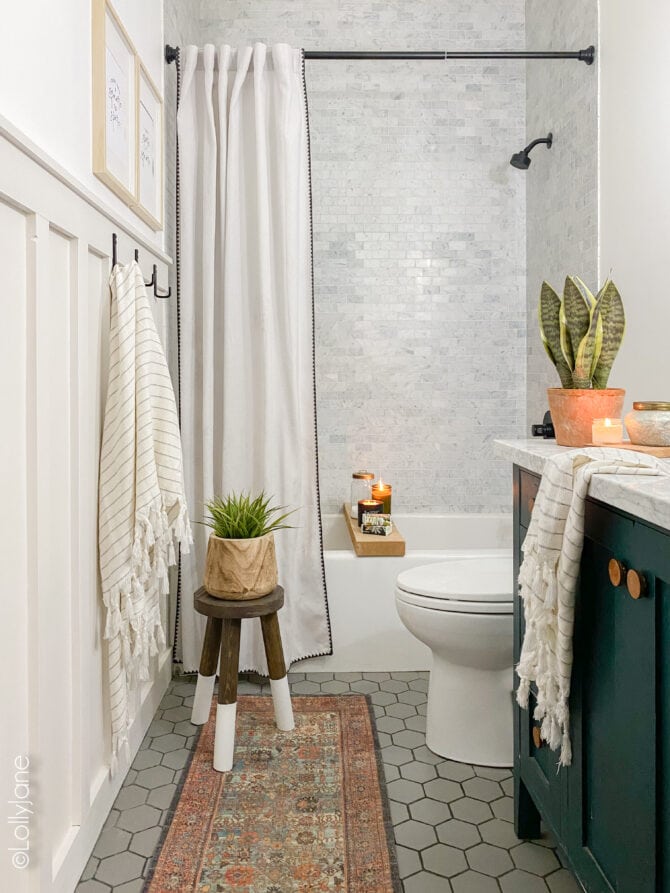 MORE FREE PRINTABLE ART
We have hundreds of holiday printables and a handful of fun printable art like these: