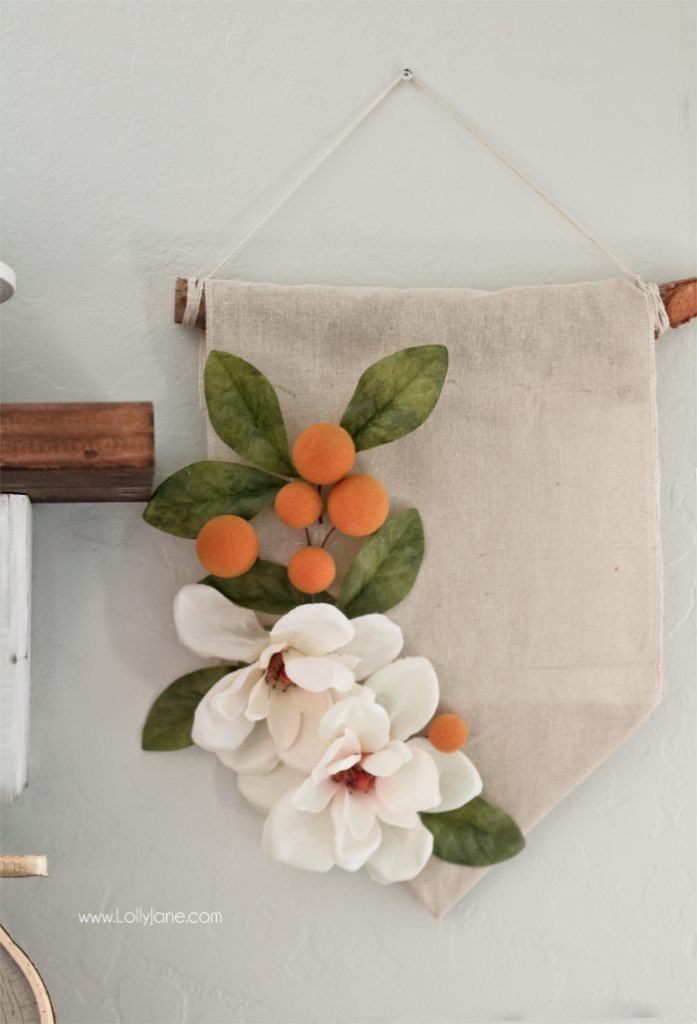 My poor front porch has had a naked door since I took my winter wreath down as I haven't found one since that I've absolutely loved. I decided it was past due and got motivated after seeing cute summer spaces (like our friend Annie from Zevy Joy's macrame hanging succulents.) I spied this cute banner on Etsy and was inspired to whip up my own. While pursuing the craft section at Walmart, I found a stick of billy-ish looking balls and a stem of magnolia flowers for $5 total- such a steal!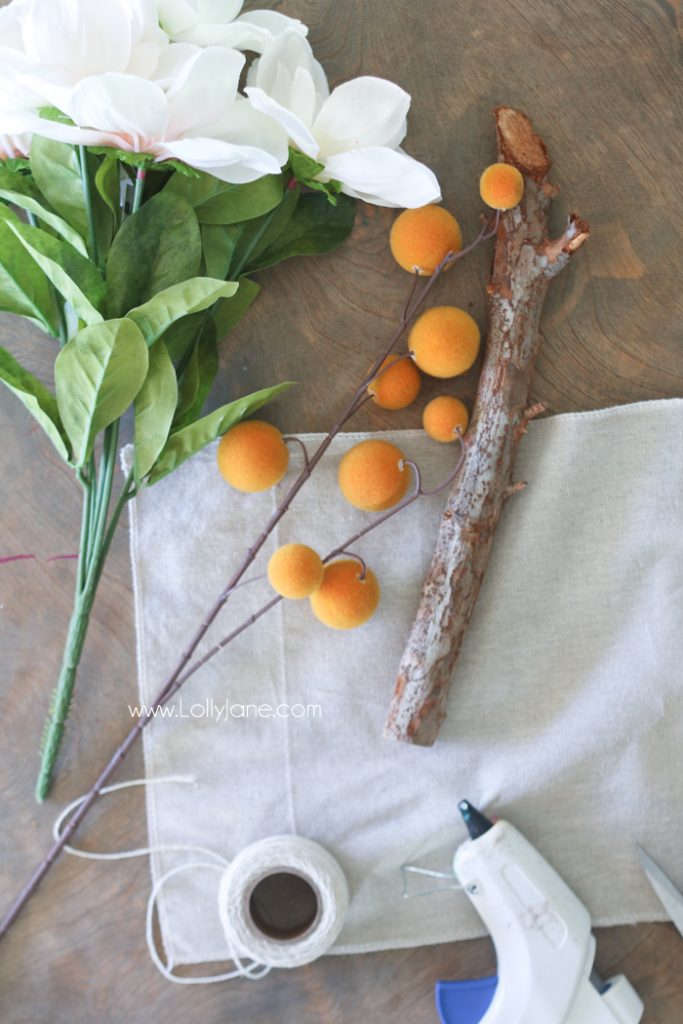 Here's what else you'll need to make your own:
Twine
Drop cloth material or linen fabric (16×12-ish)
Hot glue + gun
Stick or branch from yard
DIRECTIONS:
Fold tips of banner in (as shown) and secure with glue.
Wrap ends of stick or branch with twine, leaving 3-4″ peak for hanging.
Fold canvas or linen over stick and secure with glue.
Hot glue orange bulbs and magnolia flowers on as shown.
Hang and enjoy the pop of summer in your space!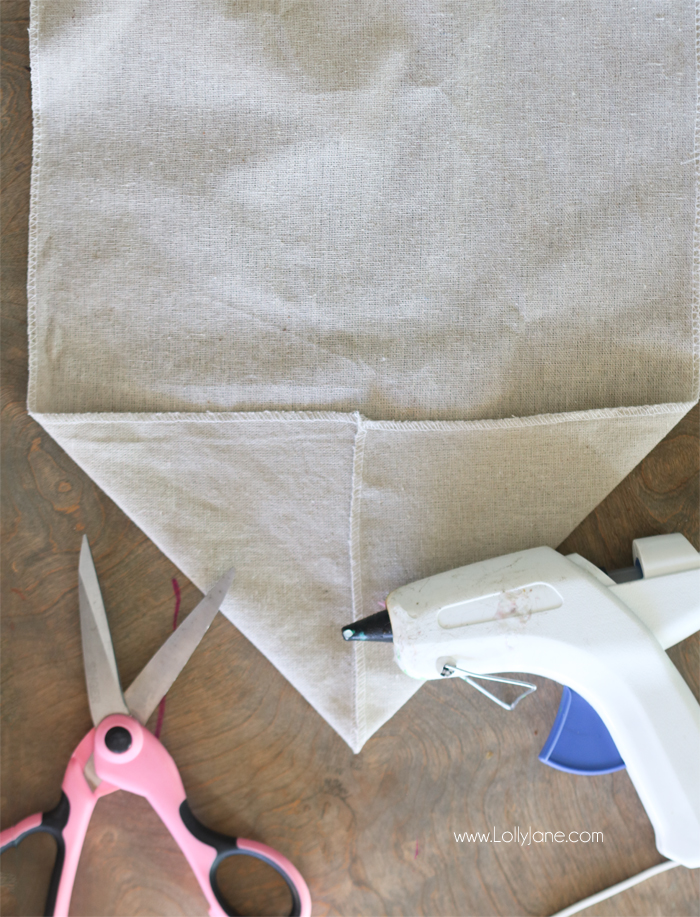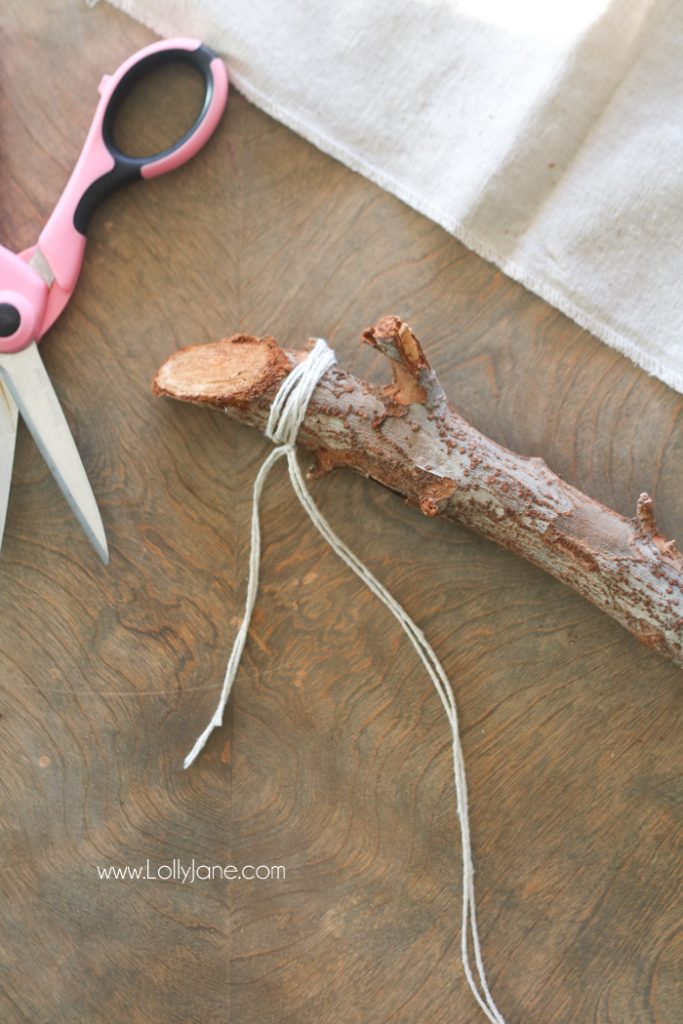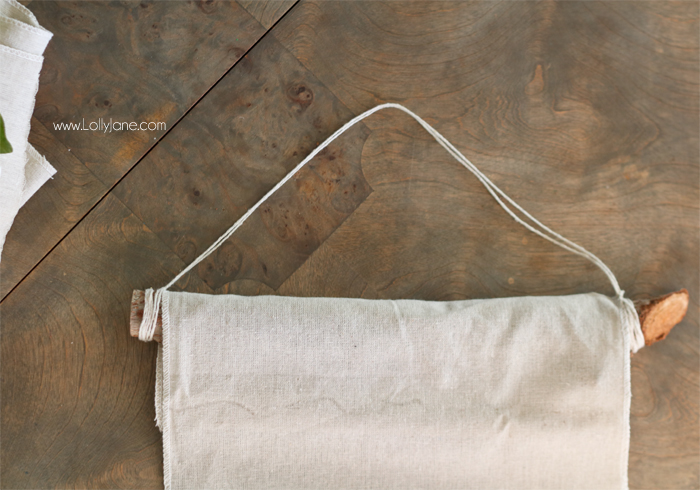 How much do you love no-sew?! If you're like us, you would hot glue allll the things vs. lugging your sewing machine out of storage and dusting that sucker off. Haha! Of course if you're a sewer, then simple stitch the ends in place, trim excess fabric, and slide the stick through. The last step for sewers would be to tie the twine on last, of course. 😉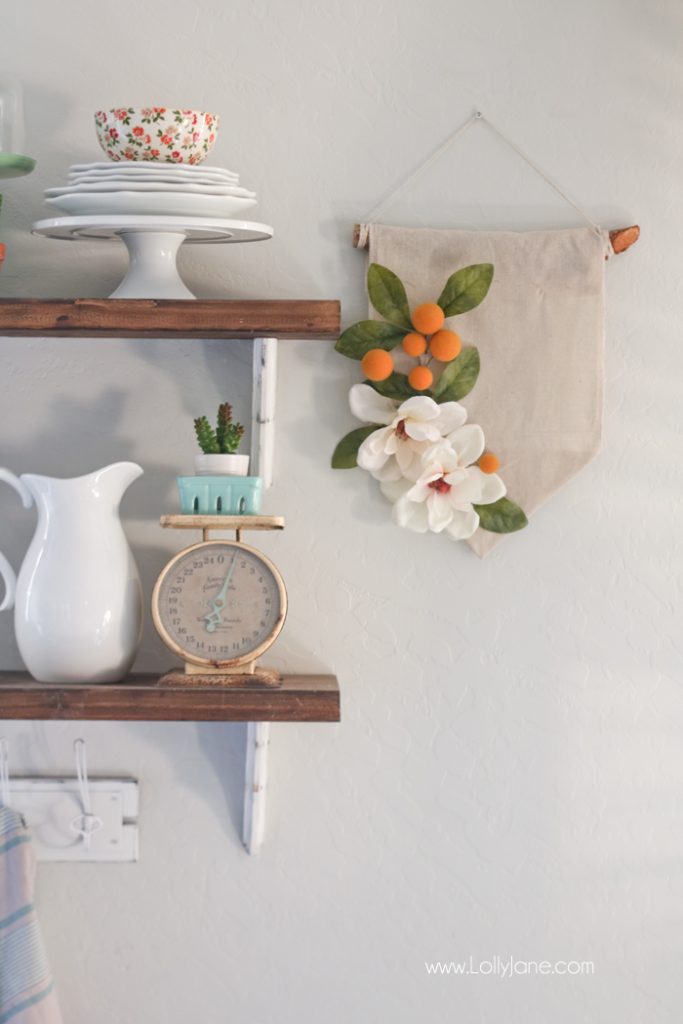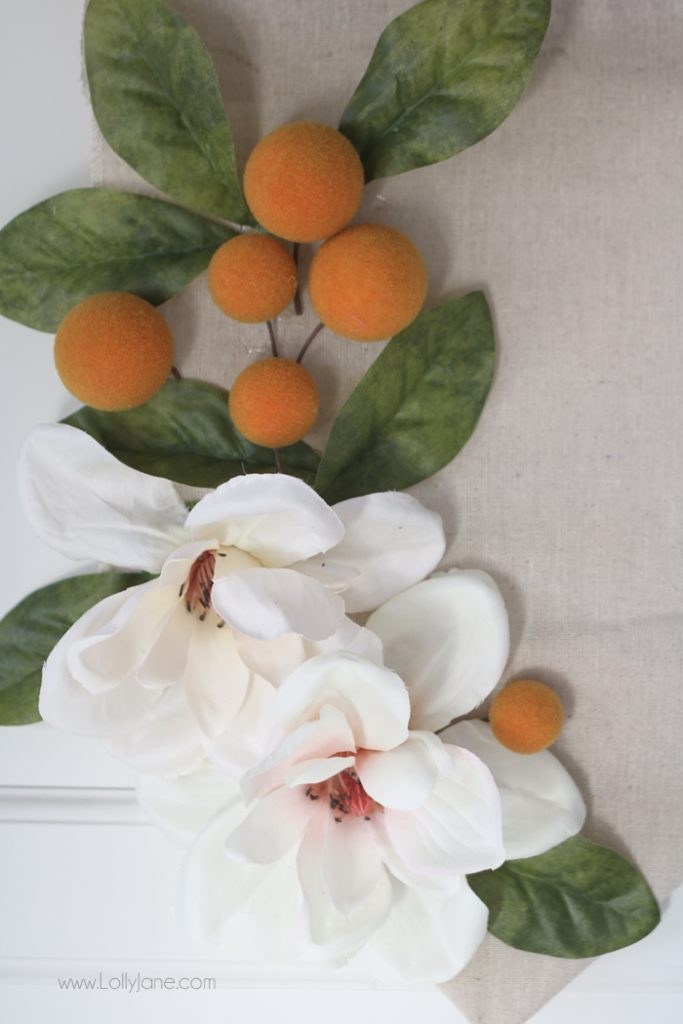 There you have it! I'll probably add a little wooden cut out HELLO or HI or something that welcomes people to my front door. I want to put "NO SOLICITING" really giant but that's not very friendly, is it? 😉 Just kidding, (kind of!)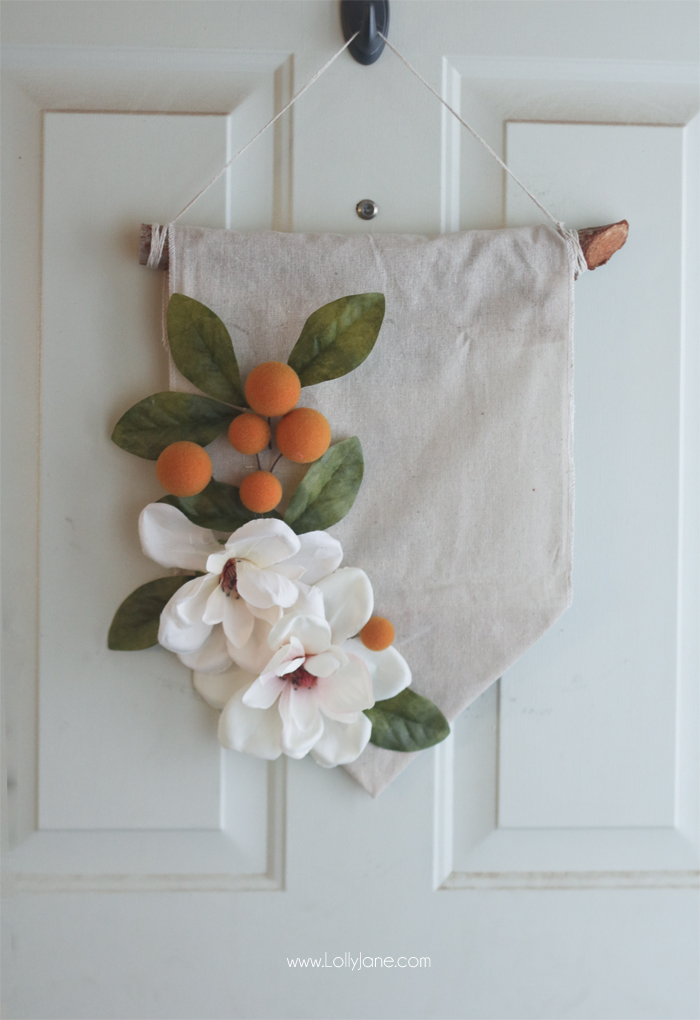 Want more summer inspo? How about Taryn from Design Dining and Diapers DIY Pineapple Pillow… I die over those tassels!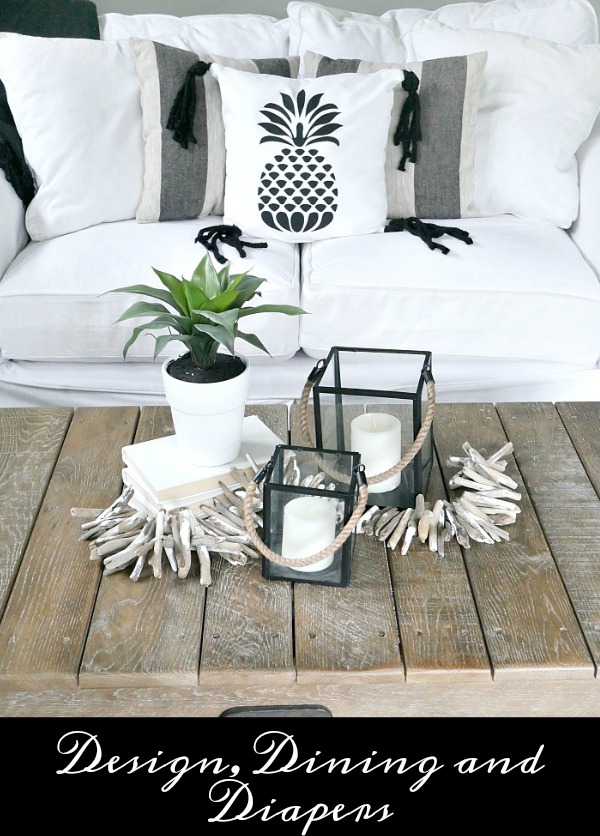 If you're looking for other summer decor projects you want to tackle yourself then keep on hopping over to see these gorgeous ones from our friends!