Bushel & A Peck Valentine's Sign
Yesterday we shared some tasty Valentine's Day treats so today is a VDay craft! We just love the song lyrics "I love you a bushel and a peck and a hug around the neck!" We made one for our sister for Christmas and our IG friends LOVED it! Since the one we made over the holidays was her style, we wanted to make a fun Valentine's version that was more our style. Check out how to make this pretty Bushel and a Peck Valentine's sign then read on for an new, exciting announcement for a darling Holiday Pin Board that we want YOUR help with!!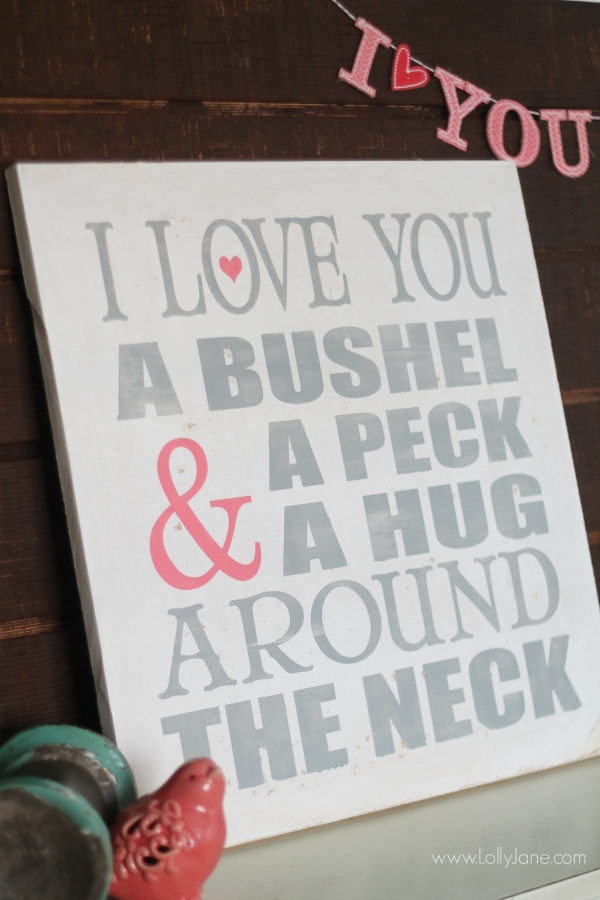 This sign is a breeze to make!! Just check out our full sign STEP BY STEP process that we've shared a million times on a million different posts!! But today we're sharing a little secret…one that we've been using for years: Brush a light coat of decoupage over your stencil to create a seal. You will have crisp lines after! Same goes for painting stripes! Before we figured out this trick with decoupage (on my daughter's coral polka dot bedroom), we were using clear caulking. I ran out of the caulk and experimented with decoupage…cheaper and faster, whoop!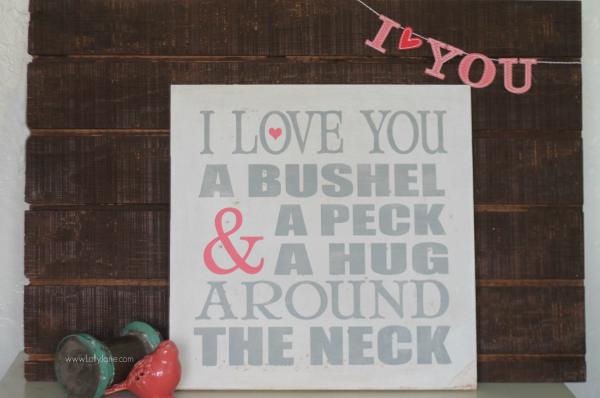 Supplies used: DecoArt acrylic "Spice Pink", DA Multi-surface gray "Dolphin" and DA Decoupage in gloss. (The white isn't pictured but is acrylic "Snow") Check out all their DecoArt blog posts too from bloggers all over the country, such inspiring ideas! So now you know how to make the sign. Do you like it??
We love how soft it turned out, perfect for Valentine's Day or even one of your kids' rooms. You know you've either sung that song or have had it sung to you (;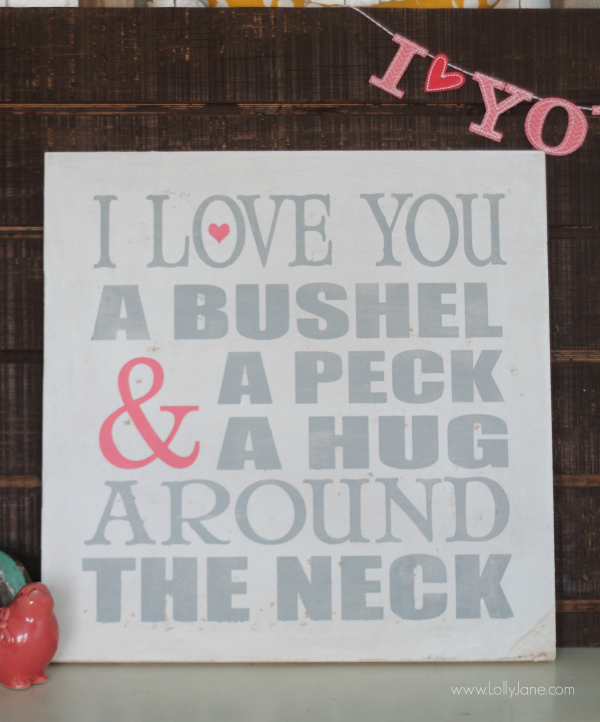 And, for you non-sign makers (and by popular demand) we're now offering the print in 8×10 for free! Download HERE. You're welcome! 😉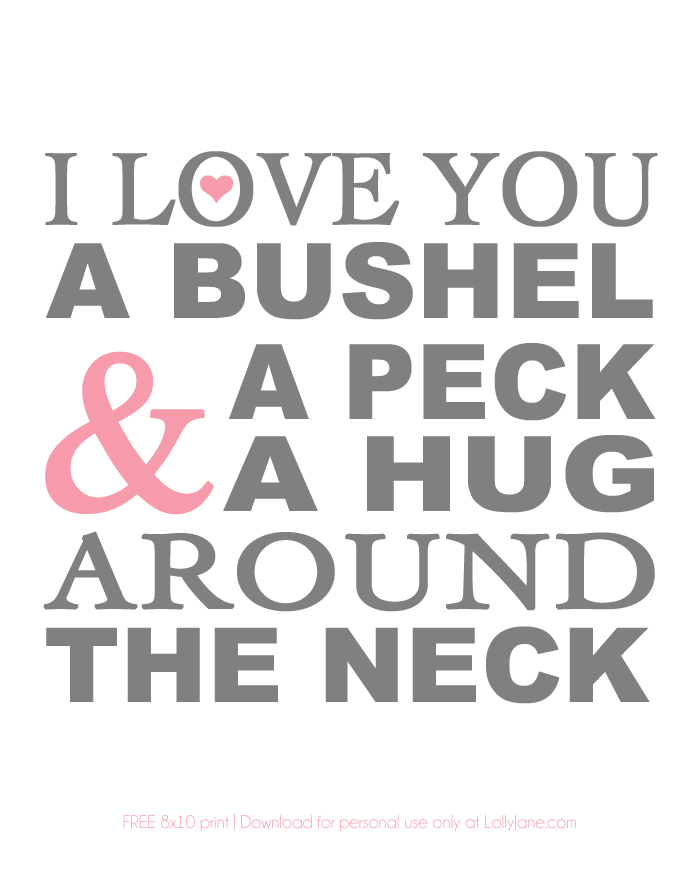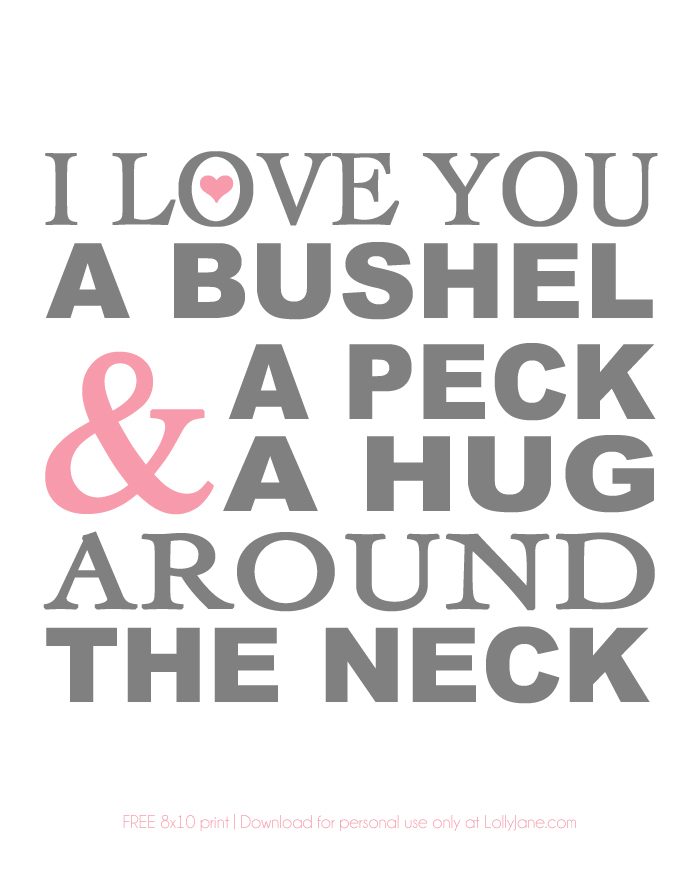 Be sure to visit all of our Valentine's Day decor like our gold glitter polka dot heart sign,
and our yummy treats like these Red Velvet M&M Crinkle Cookies!
For even MORE crafty ideas, check out ALL of our DecoArt posts for creative uses of their goods! We've been making signs for 7 years now so we have LOTS of tutorials, especially vinyl lettering/stencils ideas! As always, our design is for PERSONAL use only. You may not share, sell or distribute this file. Note: Downloaded copy will not have copyright print on it.