"Sick Kit" ideas + FREE printable tag
We looooove winter, especially here in Arizona where we get a much needed break from the intense heat. However, one thing that always creeps up at the beginning of this gorgeous season is the darn cold and cough cough coughing! I've had a handful of my son's friends in his kindergarten class stay home already in the past few weeks and 2 nights this week I've been woken up to by my toddlers coughing. And so it begins! We decided to pull together a ready-made kit for us to grab the quick essentials when this hits our own kids AND is also a great kit to pass along to friends whose poor kiddos are also coughing, sneezing and feeling icky. Hope you enjoy our DIY Sick Kit ideas + FREE Printable Tag!

You can fill your kit with just about anything, really. We kept ours to the necessities, but you could also include soda crackers, Ginger Ale, suckers, chicken noodle soup and I'm sure a lot more!
Our kit is geared towards sick kiddos and includes:
Cough Syrup, Nighttime Cough Syrup, Vapor Rub
Hand Sanitizer
Wipes + Tissues
Cold Pack (kid-friendly design, too cute!)
Cough drops
Play Pack to keep the little one busy
Emergency Chocolate for mom or dad, of course 😉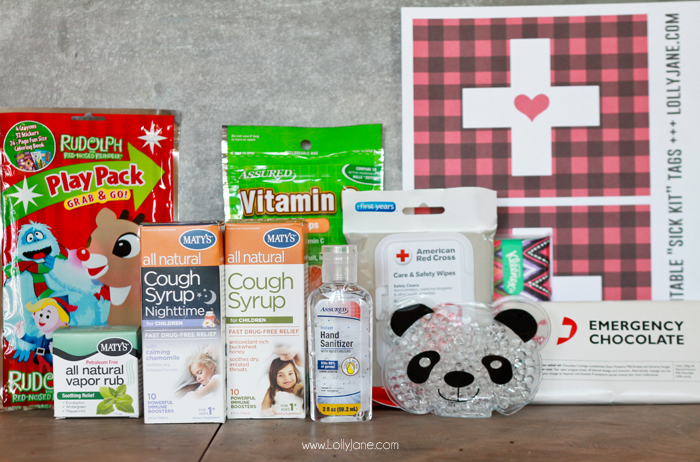 We are big fans of using products with natural ingredients as much as we can so our go-to relief for cold symptoms is Maty's Healthy Products. Why? Because it's made from all natural whole-food ingredients. This means NO Alcohol, Gluten, Dairy, Soy, Corn, Wheat, Alcohol, Artificial Preservatives, Colors or Additives/Sweeteners. Make every spoonful count with 10 immune boosters! It's so natural you can pour Maty's Cough Syrup over a batch of fresh pancakes or add it into a warm cup of apple cider. Now THAT is sweet!
Nighttime Cough Syrup is a must in our house because momma needs her sleep, too! Maty's adds chamomile and nutmeg because of their sedative and calming effects to help our littles relax and get a restful night's sleep when they need it the very most.
After a warm bath, I always lather my little guys chest in vapor rub to help relieve coughing and congestion. Love the soothing notes of wintergreen and peppermint and fresh scent that it gives off to help strengthen your immune system. Since Maty's vapor rub is petroleum and paraben free, there are no worries about putting toxic substances on your skin. Win win!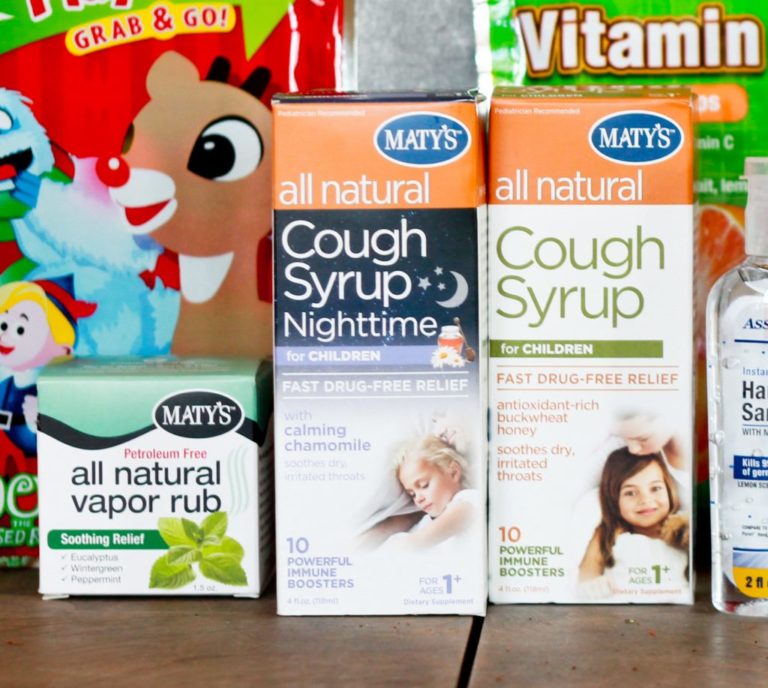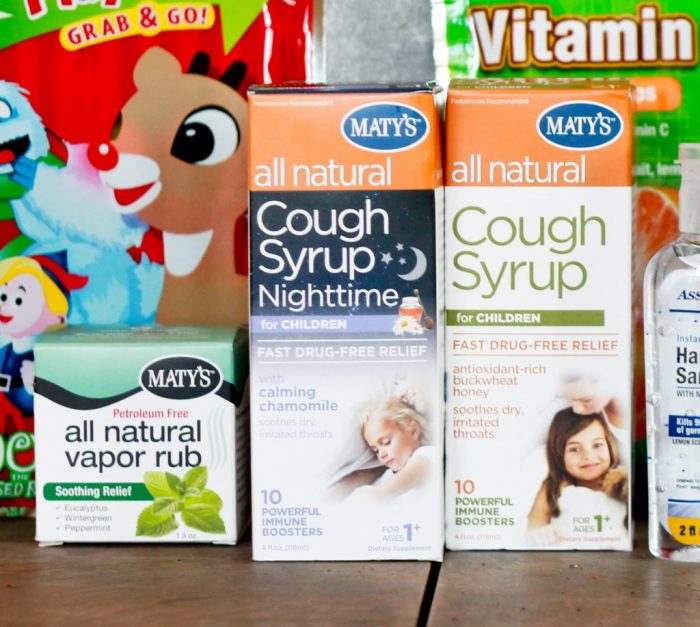 Putting this little kit together was a breeze. We just snagged a cute container from the dollar store, tied it with ribbon and finished it off with our free printable swiss cross tag.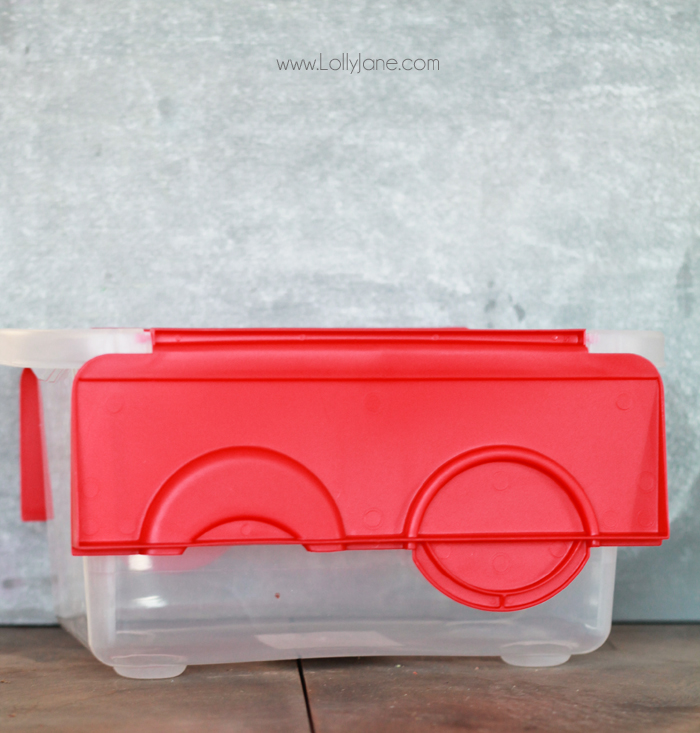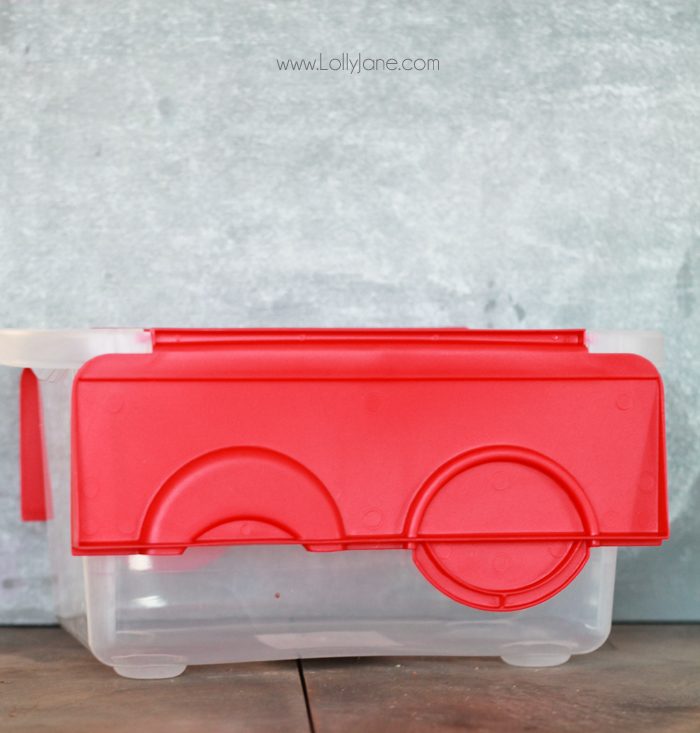 Download here: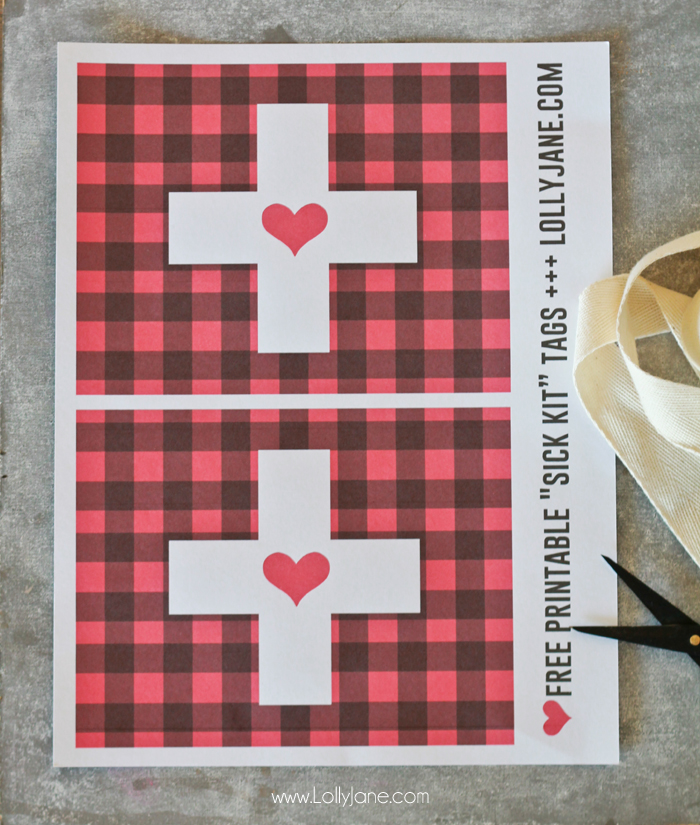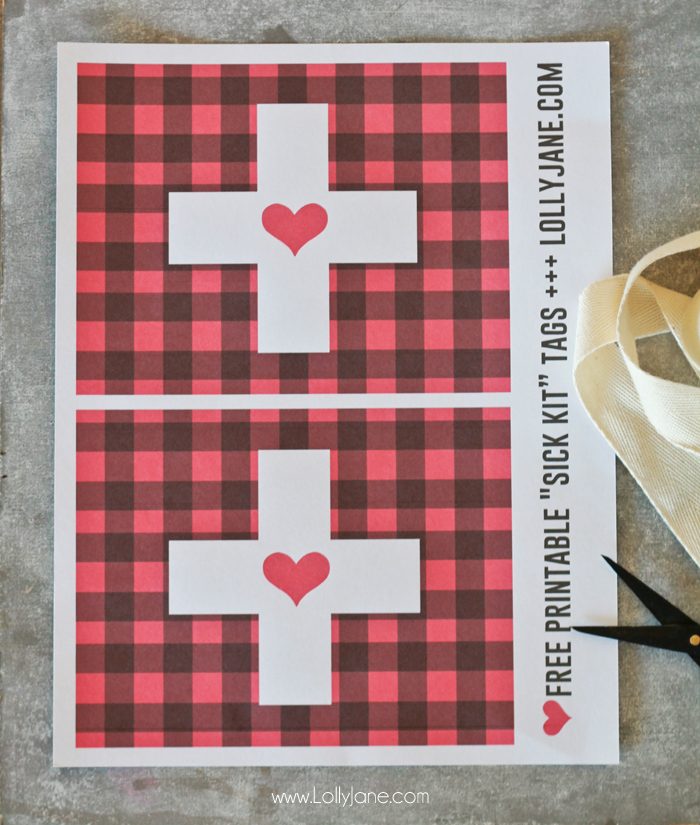 We layered the items and closed her up!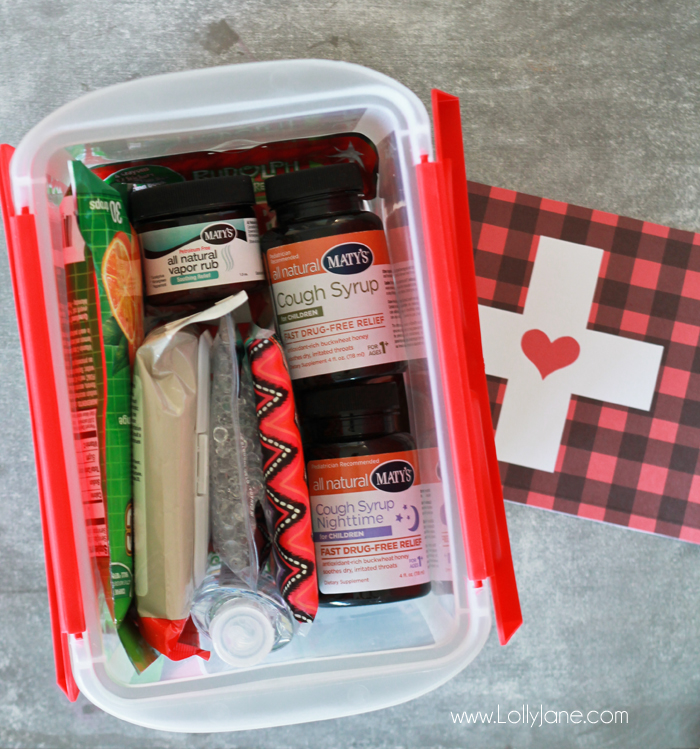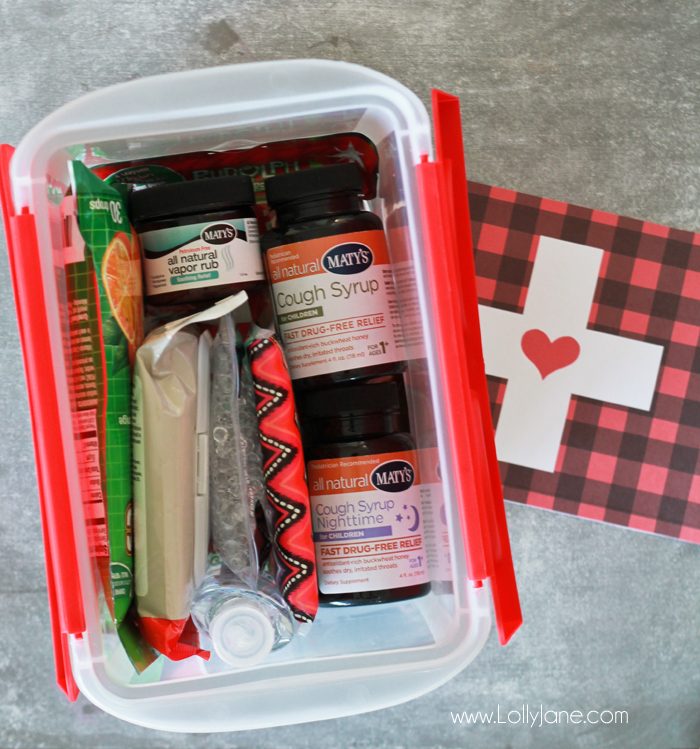 That chocolate bar is the coolest, I found it in the check out aisle of my local hobby store the other day and it is the perfect treat for mommy to get a little chocolate break!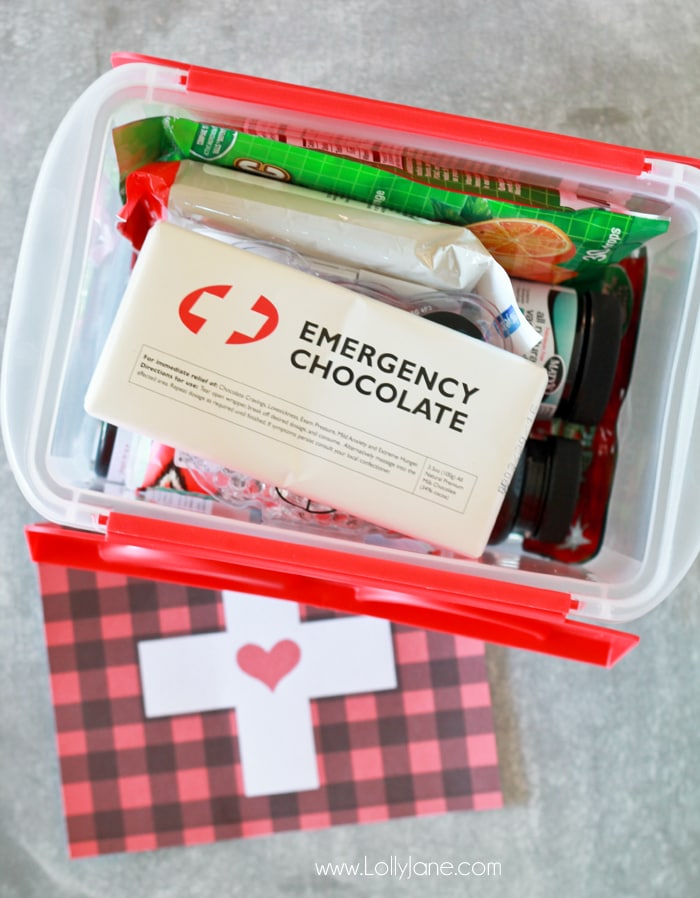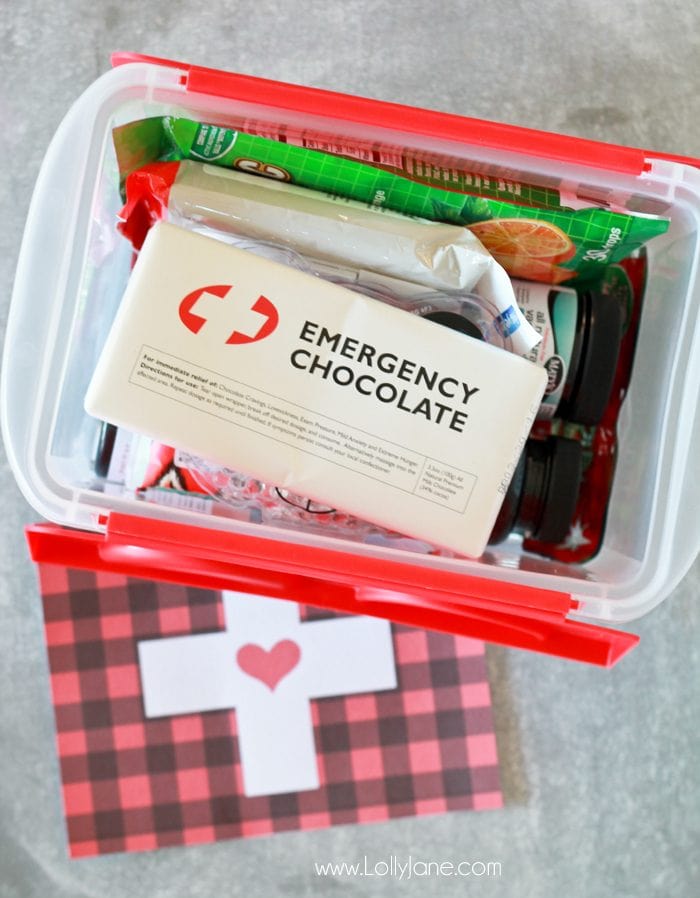 Here's to a healthy winter season!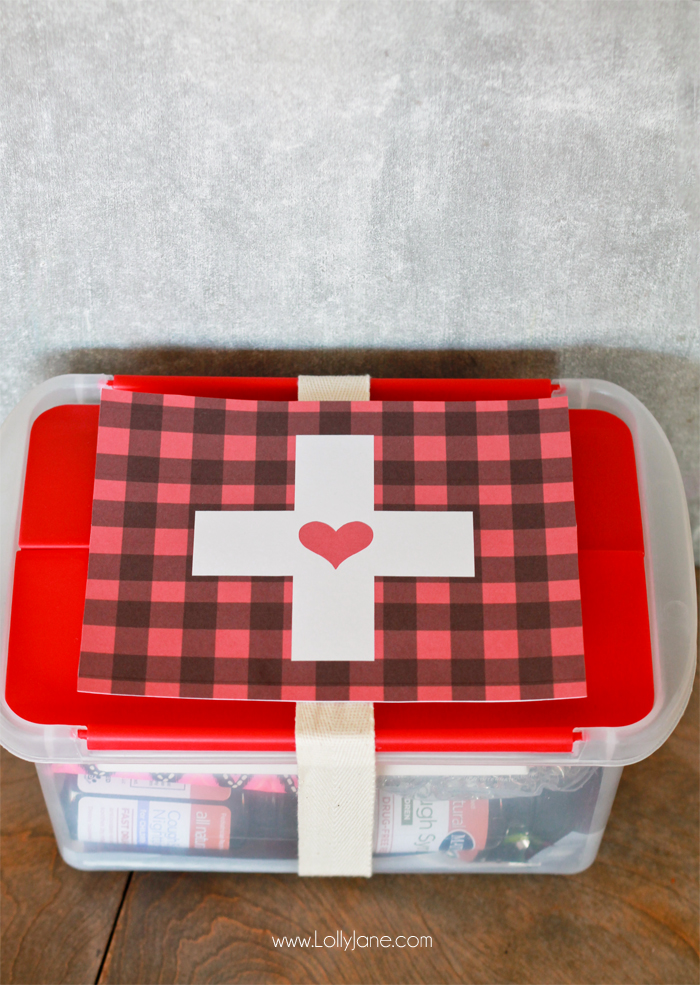 Follow along with the latest from Maty's Healthy Products: