Turn any mirror into an ornate gold mirror with some appliques and a little spray paint. Such an easy Athro mirror hack!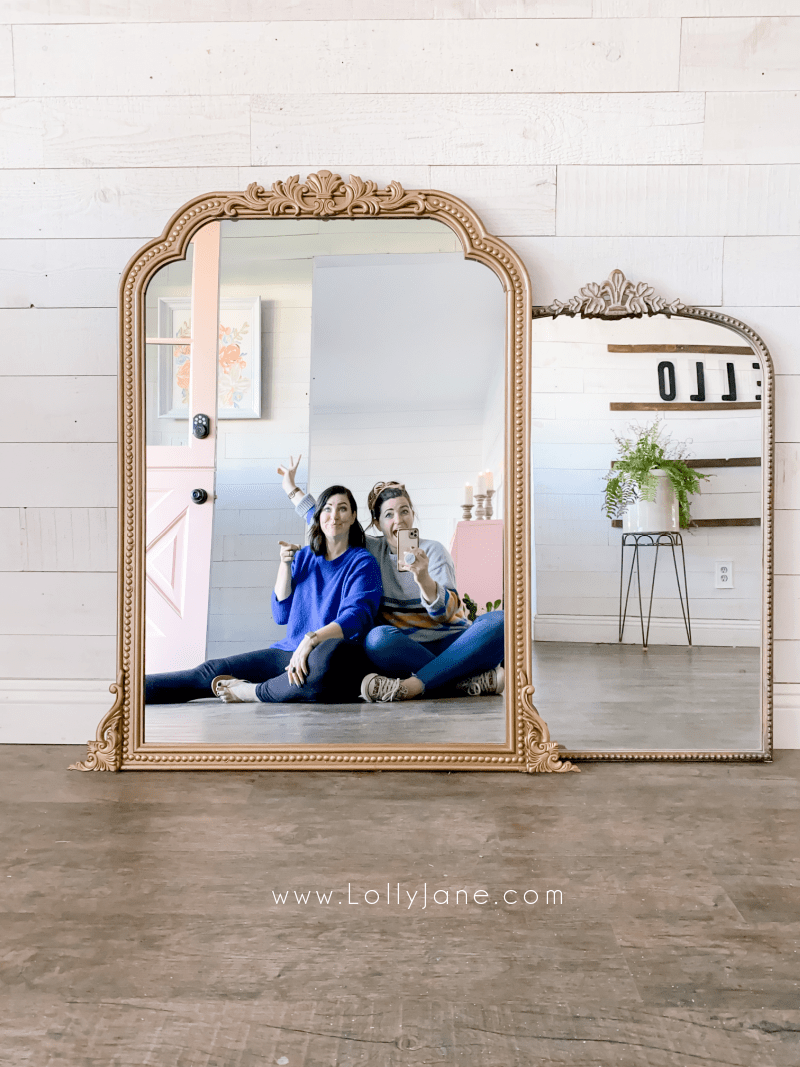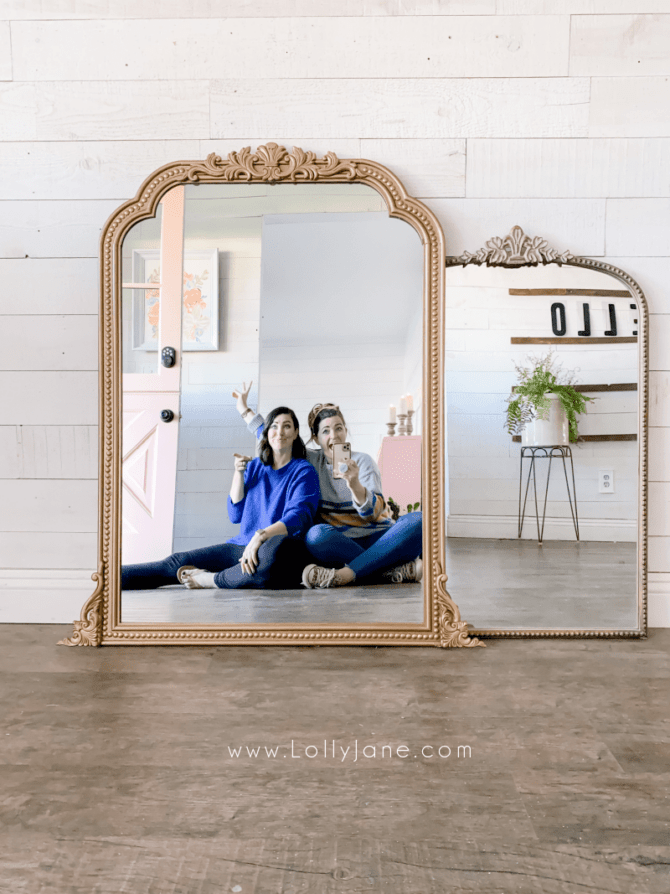 Last year we finally got our hands on an Anthro copycat mirror from a deal site. It was less than $150 and we've been asked several times to link it. Since it's only available a few times a year, we created a quick post on a variety of gold mirrors, including the beloved Anthro Primrose mirror. SWOON!
Last month, my neighbor sold me a $40 mirror that sat in my laundry room for weeks. We were invited to participate in a fun Dupe Day on Instagram which motivated us to glue some appliques to dress up the plain Jane mirror. We love how it turned out!
Supplies to make a DIY Anthro mirror dupe
Anthropologie mirror dupe DIY tutorial
This was the easiest tutorial and allows you to get creative. There are a lot of different DIY Anthropologie Inspired Mirrors out there so don't worry too much about finding the exact appliques we used or the placement.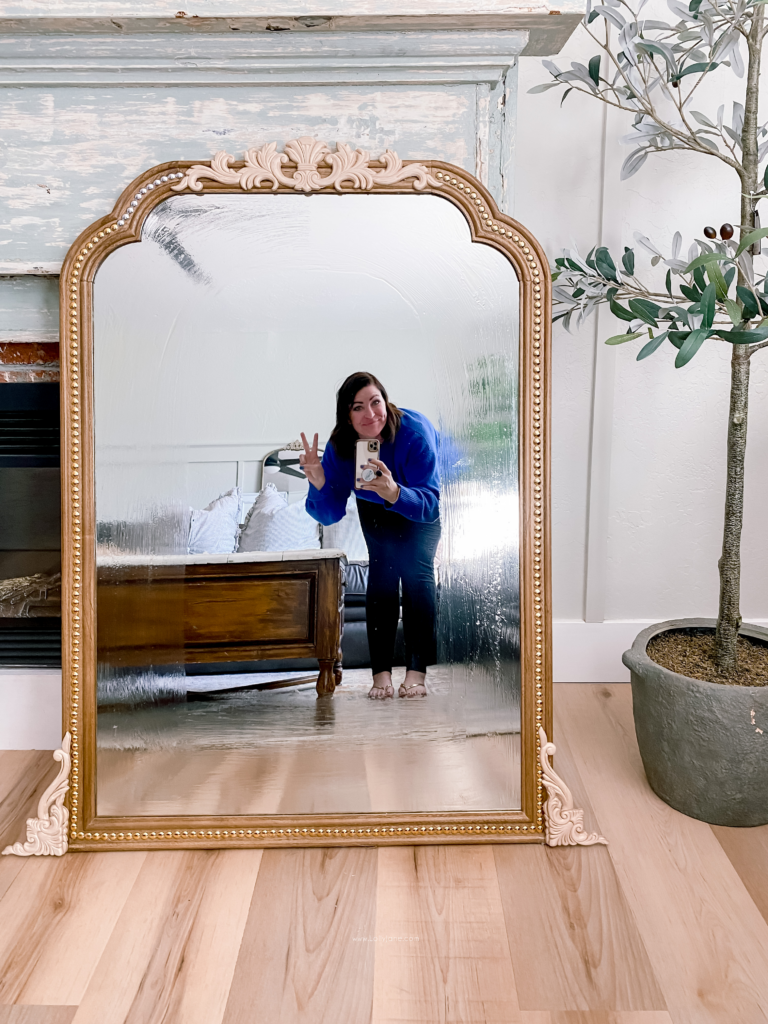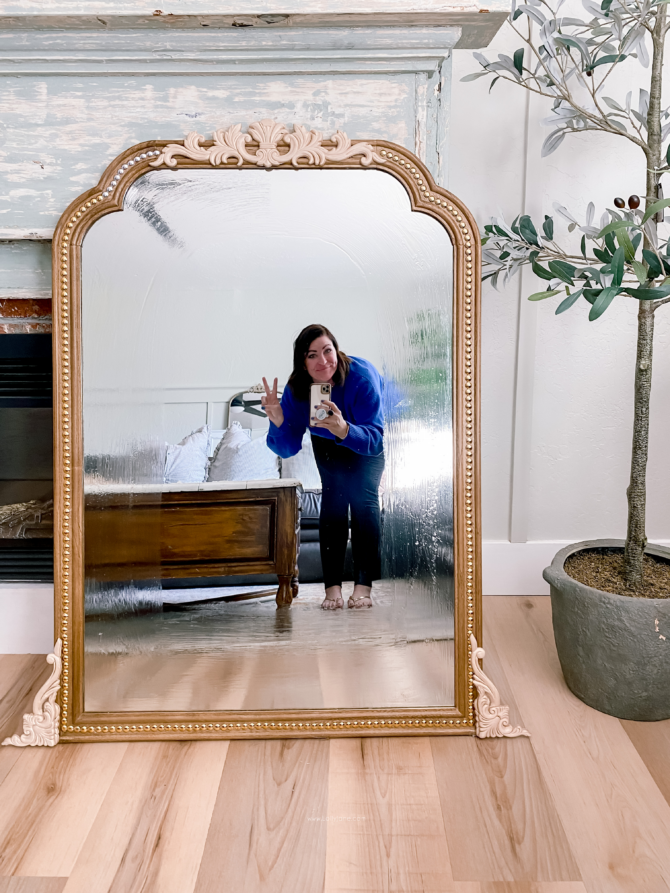 Lightly sand your mirror where the appliques will be. (Enough to create a small amount of grit.)
Apply Liquid H20 (or painters tape) to the mirror, allow to dry for 30 minutes.
Glue on beads, allow to dry for 24 hours.
Wood glue on appliques to pre-sanded areas, hold in place with painters tape. Allow to dry for 24 hours.
Spray paint the mirror, allow for dry time, approx 30 minutes or until it's no longer tacky to the touch.
Anthro Mirror Knock Off
That's all there is it to it! Enjoy your copycat mirror at a fraction of the cost!