Keeping a rug clean between kids, pets and everyday chaos is a lot of work. Using machine washable rugs is the easiest way to clean them, making them kid and pet friendly!
Our family of 6 is crashing my parent's basement during our major renovation at our own home. In lieu of traditional rent, my mom asked that I update her space while I live down here.
I happy said: "C H A L L E N G E A C C E P T E D!"
I was super excited for a plethora of DIY projects to update an old basement but God had other plans as the basement flooded. With septic water. In the middle of the night.
I'm currently doing a lot more than repainting old doors and updating decor for my mom. So far, I assisted her with picking out the flooring, cabinets, furnishings and paint selections. But since we're still working on putting things together in the basement, I thought it would be fun to set it up to show her the look I was going for in her basement.
My own house is still under construction so it was funny to shoot these pretty, fresh items a few feet away from ton of dirt and so much chaos.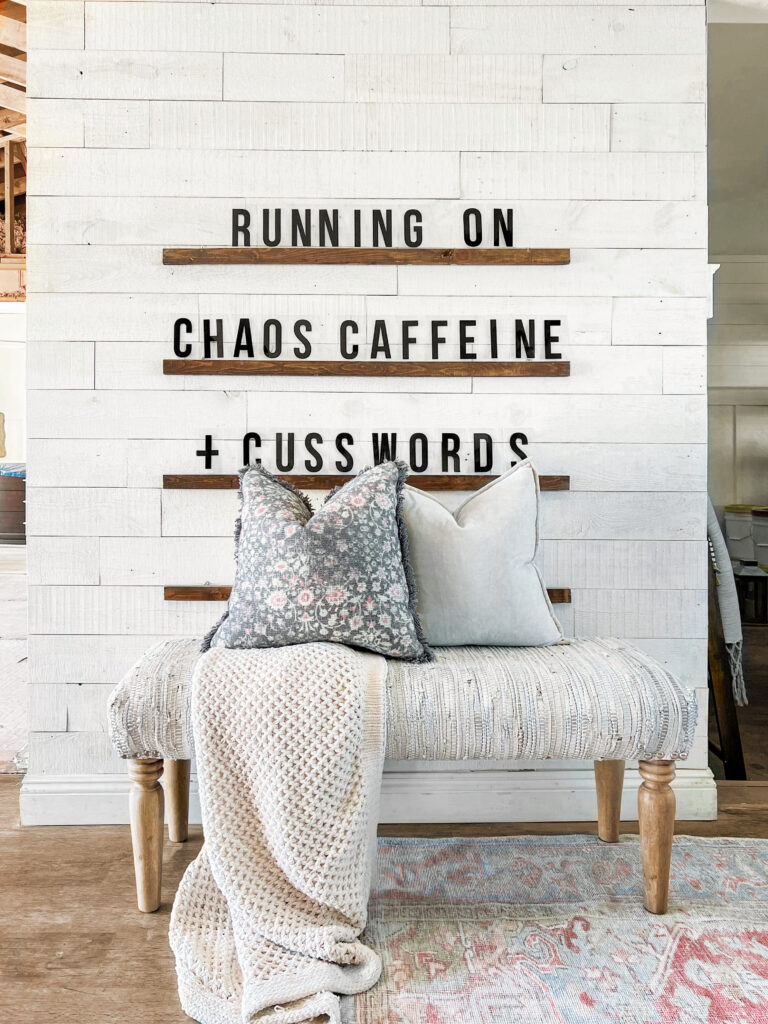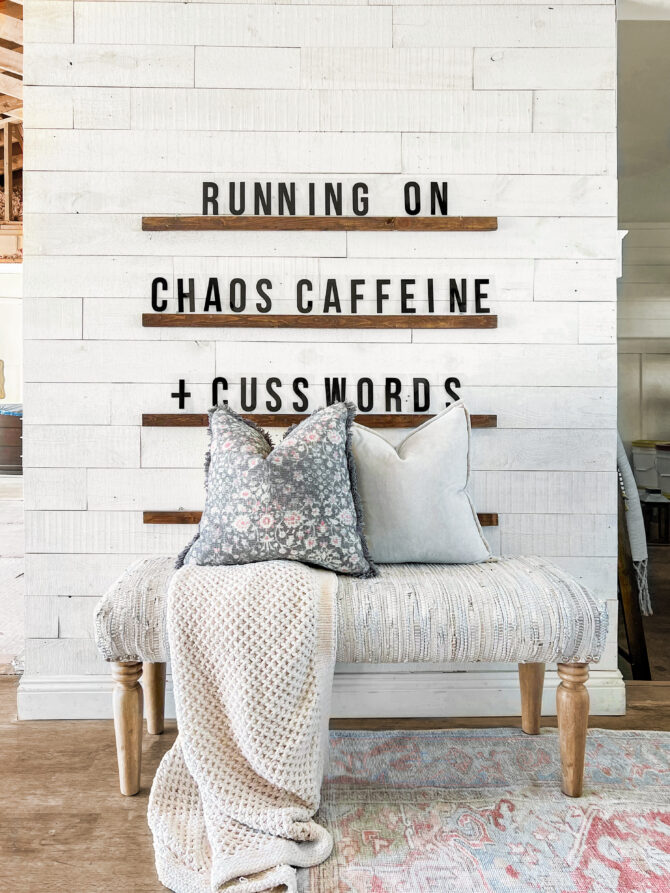 WASHABLE RUGS
Ironically, I just laid the new Maayon 6×9 Washable Rug down in the basement family room and it flooded the next day. BUT at least we were able to test out the durability of a washable rug for my skeptical mom and it cleaned up perfectly.
I added washing sanitizer since septic water soaked a corner of it and it still looks brand new. My mom was baffled but so thrilled to be able to keep it without a professional cleaning.
how to clean washable rugs
Messes happen. Whether you dragged mud onto the rug, you spilled your Diet Coke, the dog used it as a bathroom, don't fret! You can throw the whole rug into the washer and it'll be as good as new! They're perfect for high traffic spaces and can handle the toughest stains.
spot cleaning washable rugs
To increase the lifespan of your rug, care is a necessity. Here are the best ways to clean your washable rugs:
Clean your rug with a cotton cloth or paper towel.
Starting from the edges of the spill clean with blotting motion through the center.
Use a solution of dish soap and cold water.
For larger spills and stubborn stains, a washing machine can be used.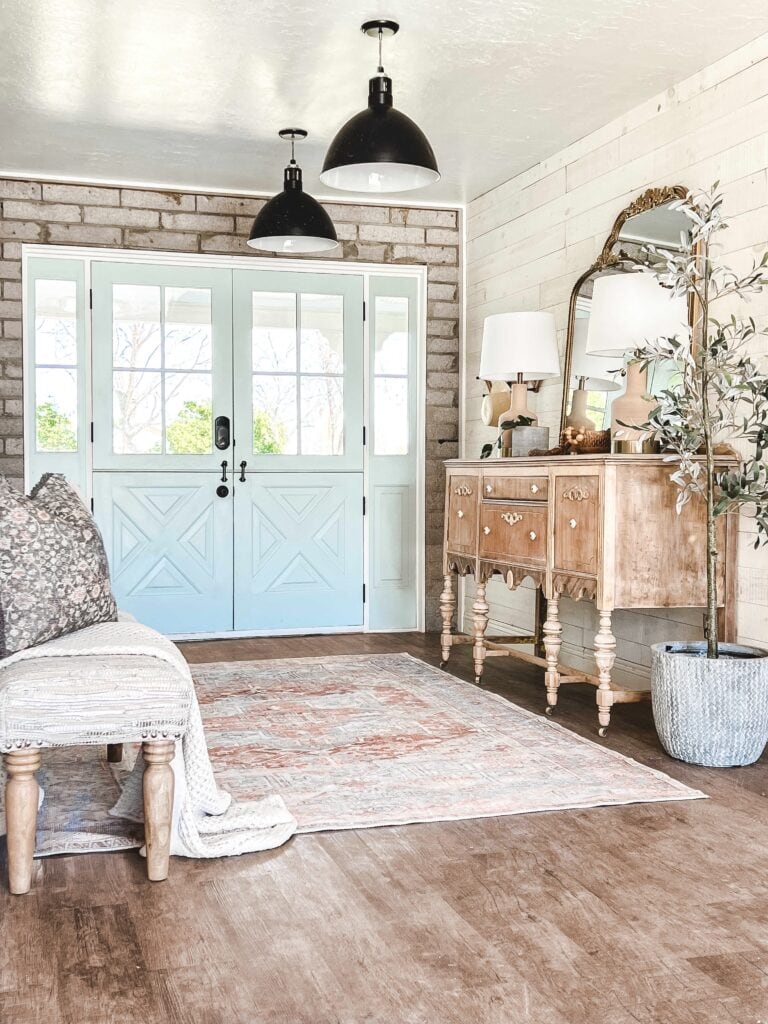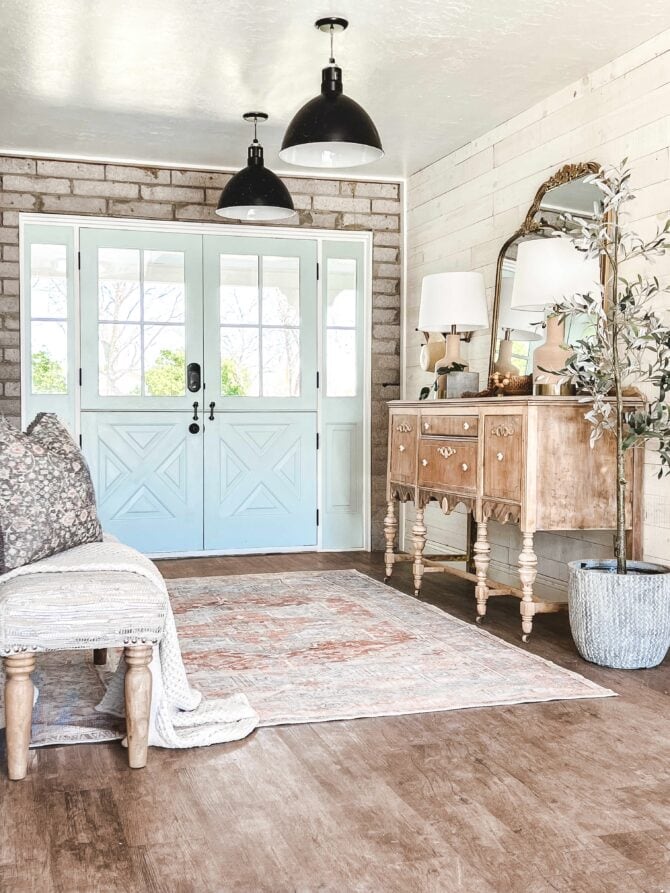 WASHING A RUG IN THE WASHING MACHINE
Place the rug in the washing machine with the reverse surface of the rug up. Don't use detergent, bleach or fabric softener.
To clean stains, pre-treat the rug by gently rubbing the stained area with dish soap and then wash it in the washing machine with cold water on the delicate cycle.
For stubborn stains, repeat these washing instructions.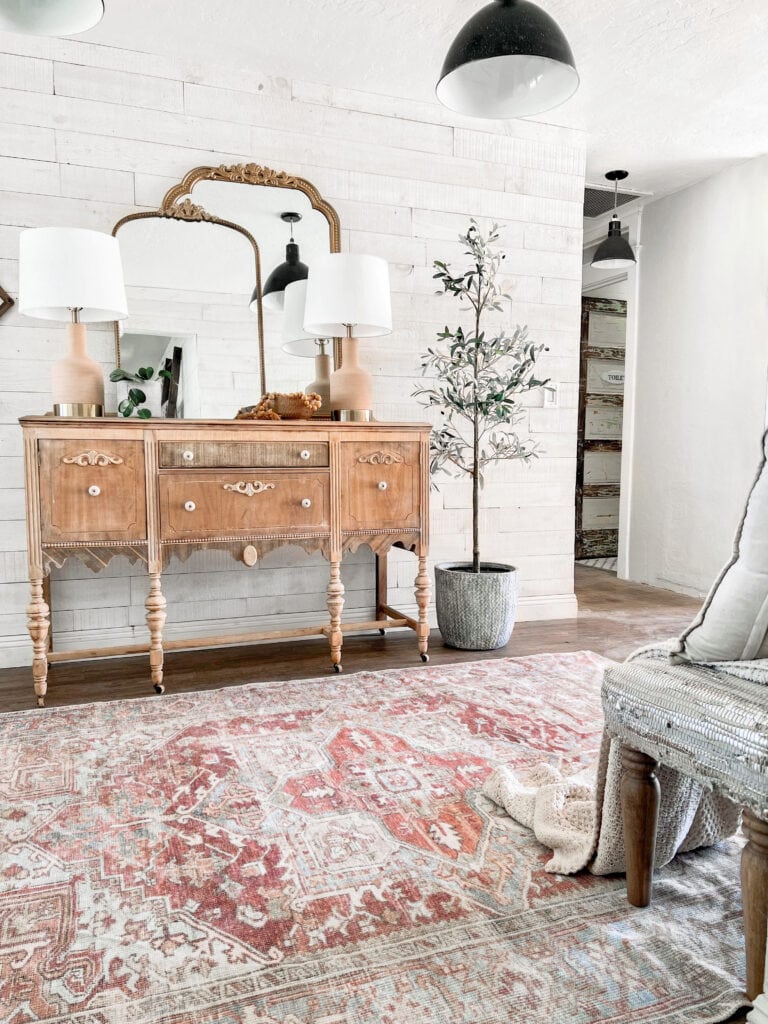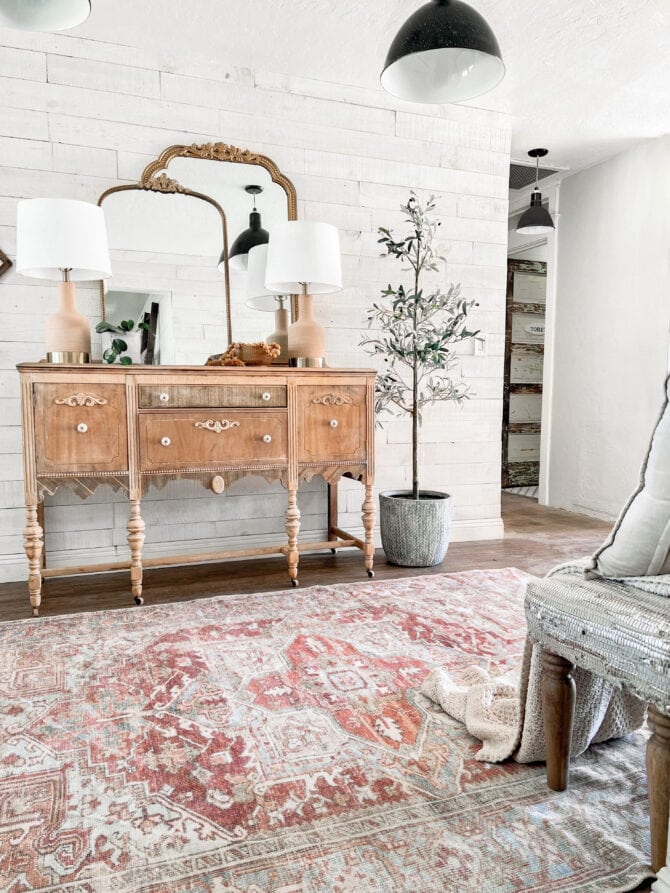 FITTING A WASHABLE RUG IN A WASHING MACHINE
You can toss the rug into a front-loading washing machine, top-loading washing machine and even washer-dryer combos for washable rugs. (Use this chart to determine the washability of your rug according to your washing machine's load-capacity recommendation.)
Loving all these finds? Shop it all below!

team washable or traditional rug?
What's your final verdict? Are you team washable rug or do you prefer traditional rugs? Either way, we're loving all the fun accessories we found on BR site. Like the cozy bench!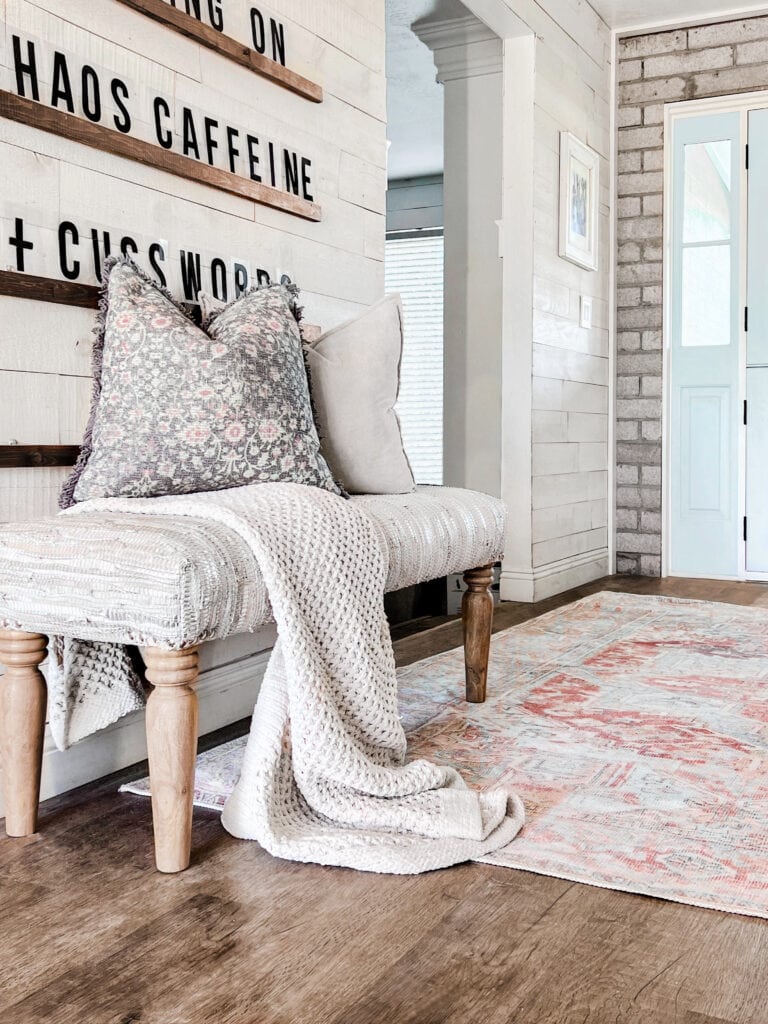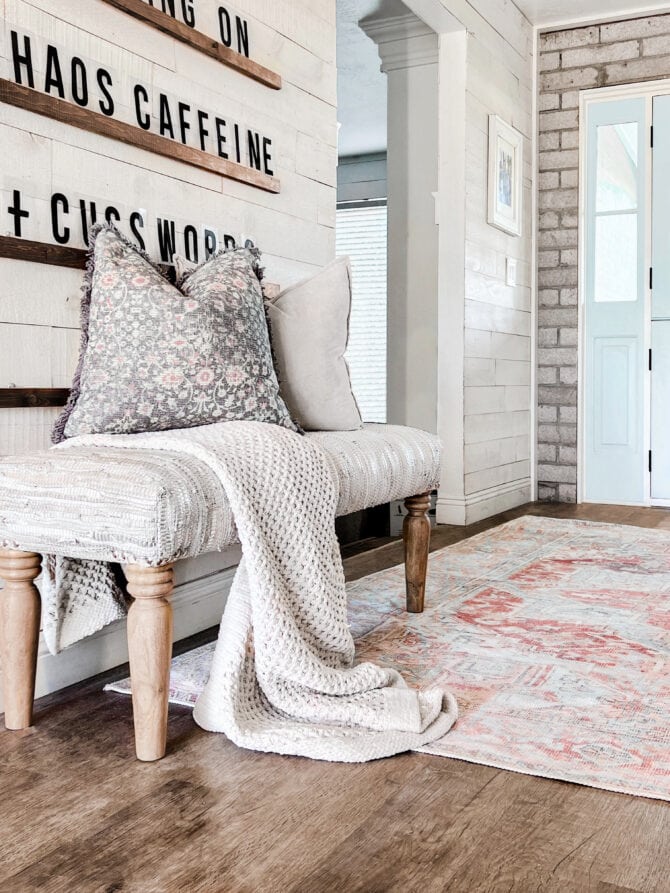 Since my mom is planning on doing short term rentals in her basement when we move out to recoup some of the expenses from the remodel, I'm choosing high quality pieces that hold up to a lot of traffic.
I love the wood legs on the bench, for example, they're so pretty! The bench is a little pricey but code LOLLY will save you an additional 5% off Boutique Rugs on top of their constant 50-60% off sales.
If you're not ready to buy, pin this for the future so you can reference it anytime!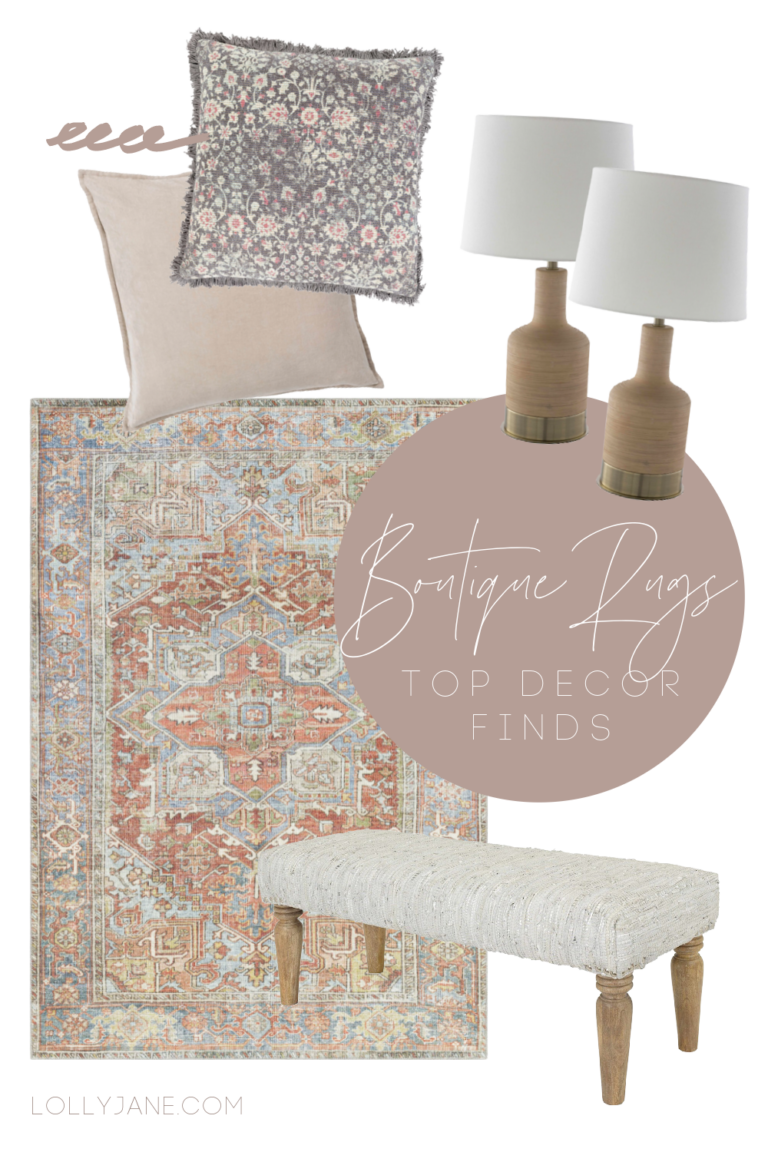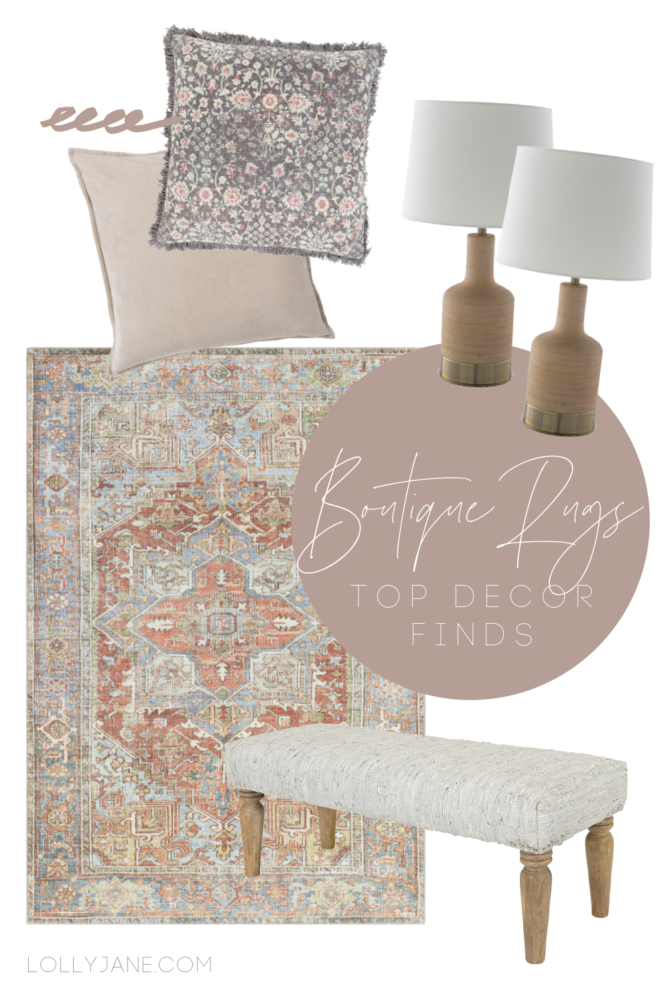 Looking for more rug ideas? We've got you covered!