11 diy striped walls | roundup
After striping my hallway, I wanted to add them to every room of the house. Don't worry, I already have stripe on stripe with my painted porch being 15 feet away…ha! BUT it got me thinking and pinning so here are 11 diy striped walls you need to paint. This weekend. Like, now.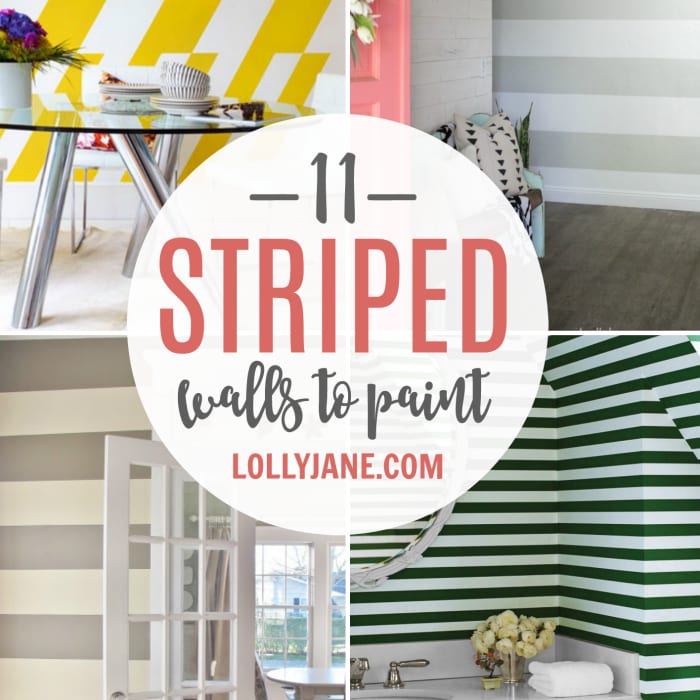 Gray and White Striped Accent Wall | Lolly Jane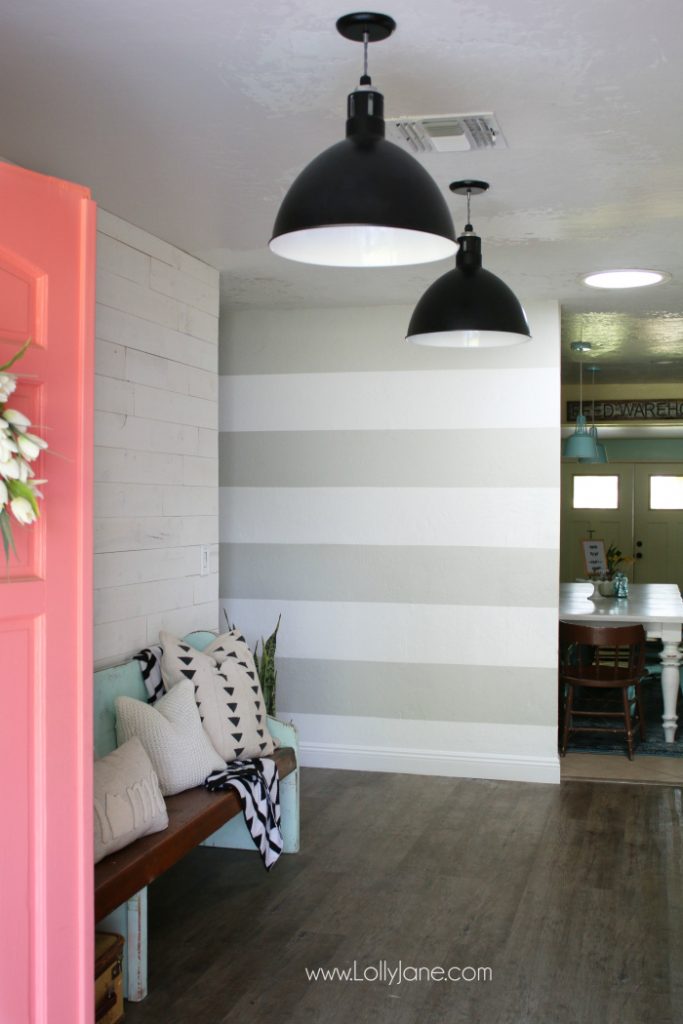 Diagonal Yellow Striped Dining Room | Rusta Upp
Aqua White Striped Shiplap | The Handmade Home
Gray and White Herringbone Ceiling | Vintage Revivals
Contact Paper Stripe tutorial | City Farmhouse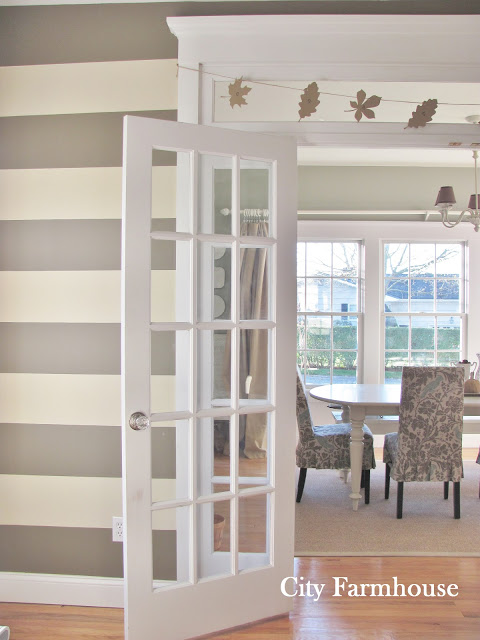 Mint Gold Triangle Wall Pattern | Project Nursery
Black and White Striped Entrway | A Painted Nest
Pink and White striped ceiling | House of Turquoise
Black and White striped accent wall | Lark&Linen for SMP
Gray White Striped Laundry Room Ceiling | I Heart Naptime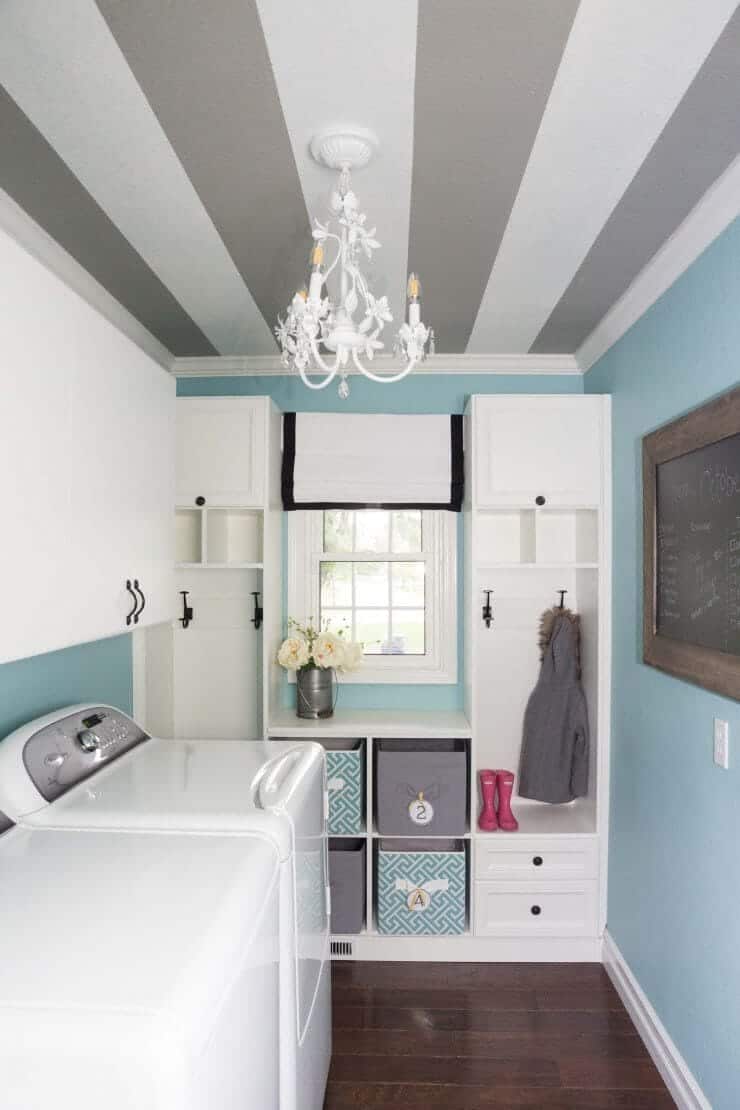 Green and White Striped Bathroom | House Beautiful
Painting Alternative Stripe Colors | HGTV
Please PIN so your pals can paint some stripes too!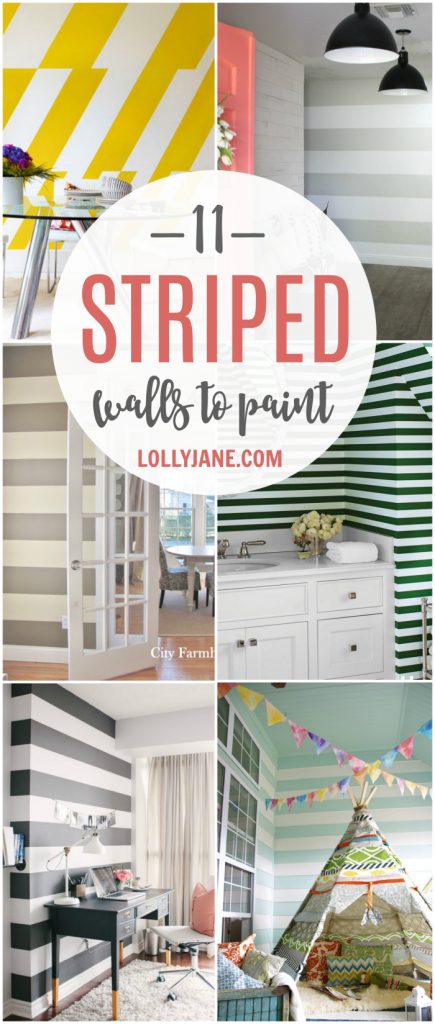 If you've ever wanted to paint an ombre wall, it's really easy!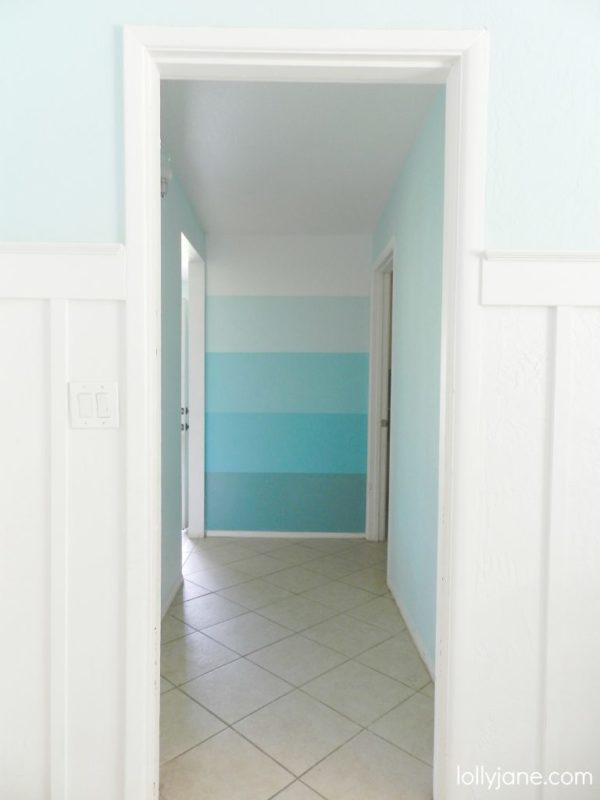 And of course if you want to know how to stripe concrete, we've got you covered.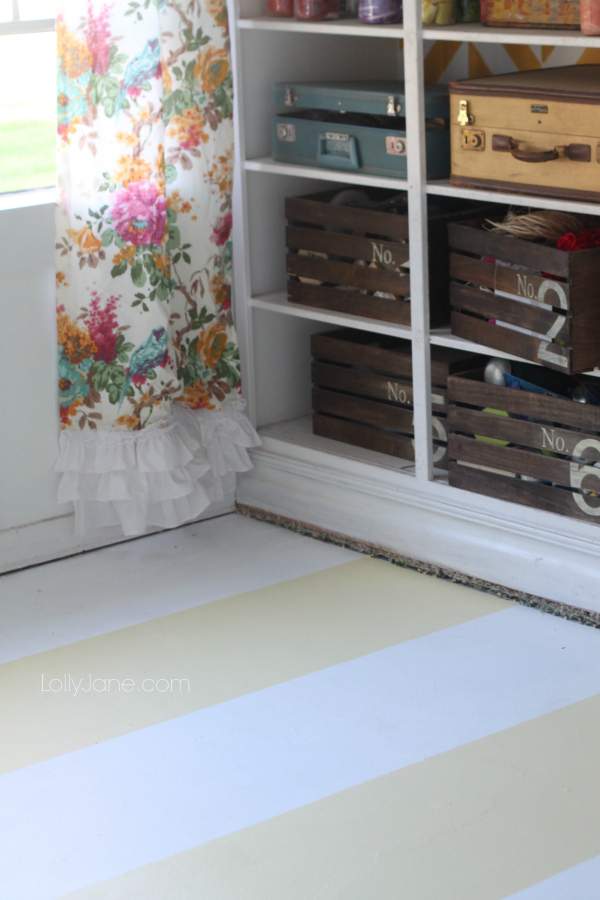 Want to spruce up your outdoor concrete? Check out our striped front porch!